A Comic, An Actor, Or A Boxer? The Latest Celeb Eliminated On Dancing With The Stars Is…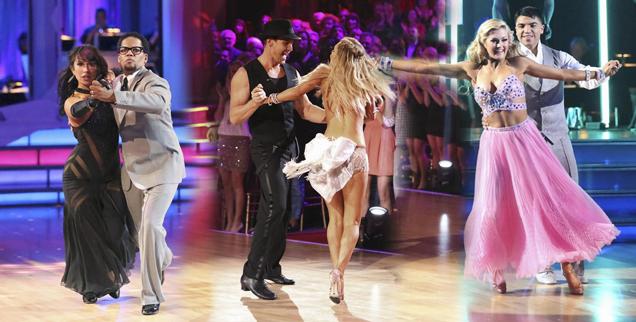 Boxer Victor Ortiz, comic D.L. Hughley and actor Ingo Rademacher wound up in the bottom three on Dancing with the Stars' results show Tuesday, and we've got all the details for you right here on RadarOnline.com.
SPOILER: Who Was Sent Home On Dancing With The Stars?
D.L. Hughley won't have the last laugh after all.
After weeks of sub-par routines that drew scathing reviews from the judges, the funnyman, who was partnered with sexy Cheryl Burke, was given the boot.
Article continues below advertisement
D.L. -- who tied Andy Dick for the lowest score on Monday's episode -- was humble after his ouster, telling viewers, "I've had a ball -- I played with house money.
"Thank you team DL and Cheryl for keeping us in this long."
Hughley, 50, told Entertainment Weekly he wasn't sure how much longer he would have been able to last in the grueling competition, physically.
"My heart is very sad, but my knees are happy as hell … the days were getting longer," he said.
Elsewhere on Tuesday's show, stunning Selena Gomez took the stage to sing her new single Come And Get It; as well as The Band Perry and Kerli.
youtube
Watch the video on RadarOnline.com
Dancing with the Stars returns Monday at 8/7c on ABC with a Stevie Wonder-themed night.