Who Won The Dancing With The Stars Mirror Ball Trophy?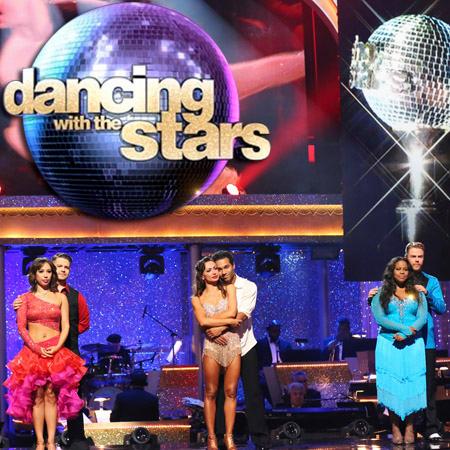 It came down to the final three on Dancing with the Stars, Jack Osbourne, Corbin Bleu and Amber Riley, in a dance off for the record books but only one lucky person was declared the champ and we've got the winner for you right here on RadarOnline.com.
SPOILER: Who Won Dancing With The Stars?
Partnered with fan favorite Derek Hough, it was Glee star Amber who took home the mirror ball trophy Monday night after an energetic samba/quick step performance to "Your Love Keeps Lifting Me (Higher and Higher)".
Article continues below advertisement
Judge Len Goodman made a totally awkward comment before giving Amber a 10.
"You, my little sausage, are a fantastic dancer," he told the 27-year-old television star.
The other two judges gave her 10s as well, making that a 30 for the night, and the only competitor to achieve perfection.
Jack and Cheryl Burke danced a paso and salsa number, which Carrie Ann Inaba said was a little "flat-footed," and his scores were all 9s for a 27 and he was given third place.
Corbin and Karina Smirnoff came in second after they showed off their combination foxtrop with a cha cha and Len told them: "You messed it up in one little part," and they too was given all 9s for a 27 total.
Amber was thrilled with the win and despite Len's odd comment she gushed about taking home the mirror ball trophy.
"I want to let women of all sizes out there know -- you can do whatever you put your mind to! It doesn't matter what size you are, what color you are. You can do whatever, whatever, whatever you put your mind to!"