Double Dads: Tot Confused As She Meets Father's Twin Brother For The First Time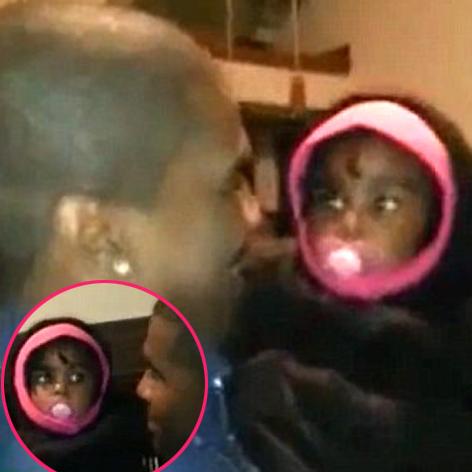 In a clip posted Sunday, which has already garnered more than 1 million hits, the father is carrying his toddler daughter into his twin brother's house, and she seems thoroughly confounded seeing double dads, at one point doing an inimitable double take that sets the room abuzz with laughter.
"There's two of us," her amused dad says before passing her to his brother, at which point she continues with the cute expressions. Despite her pensive intro with the stranger, she eventually warms up to her uncle with a high-five and fist-bump.
Article continues below advertisement
Watch the video on RadarOnline.com:
The clip, who was shot over the holidays, has also found its' way to Reddit, where more than 1,000 users have left comments on it.