Friends & Colleagues Mourn Late Teacher Colleen Ritzer; Student, 14, Accused Of Murder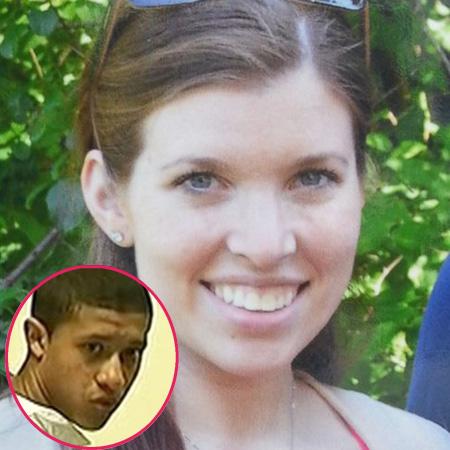 The death of Danvers High School teacher Colleen Ritzer continues to send ripples through Massachusetts and beyond, as friends and peers shared their memories of the late 24-year-old educator, while authorities try to piece together what motivated her accused killer.
Police Wednesday identified the murder suspect as 14-year-old Philip Chism, a Danvers High School freshman who is currently in custody with no bail. Chism, who's pleaded not guilty, will be tried as an adult, according to officials.
Article continues below advertisement
Ritzer's friends Dan Yanofsky, Meredith Davidson and Jennifer Berger shared their memories of her on TODAY Thursday, with the latter saying she wanted the public to understand "how special of a person she was.
"She was my best friend in the whole world, and knowing her made my life so much better, and made everyone's life better."
Berger waxed on the tragedy of Ritzer's death at such a young age, a life full of promise inexplicably wiped out.
"She had so much to look forward to, and there were so many things that she should have been able to do, and it's just not fair that she's going to not be able to do all those things that she deserves," Berger said. "She's that person who deserves every good thing in life."
Yanofsky said he was confused by what could have happened between the teacher and student, as "she was the last person I would think something like this could happen to.
Article continues below advertisement
Because every report and every story that you read about how kind and gentle and caring she was, it was absolutely true.''
Davidson remembered Ritzer's passion for the classroom, saying the "inspirational" Ritzer "always knew from day one she wanted to be a teacher."
Ritzer's family also broke their silence on the tragedy, with her uncle Peter Martellucci calling her "just a young, caring girl who had the whole world ahead of her."
Her family issued a statement to NBC asking for privacy "at this most difficult time," adding, "everyone that knew and loved Colleen knew of her passion for teaching and how she mentored each and every one of her students."
Watch the video on RadarOnline.com
Visit NBCNews.com for breaking news, world news, and news about the economy
Elsewhere, Ritzer's memory was honored during Wednesday's World Series game, as the hometown Boston Red Sox dedicated a moment of silence to her.
Chism will appear in court Nov. 22 in the case.