Chris Watts Says He Was 'Demon Possessed' When He Killed Two Daughters & Wife
Convicted killer Chris Watts feels like he was "demon possessed" when he killed his two daughters and wife, a woman who visits him in prison revealed.
The Colorado dad who slaughtered his pregnant wife Shanann Watts and their toddler daughters Bella, 4, and Celeste, 3, has been meeting with and talking to two women who opened up about his murderous thoughts.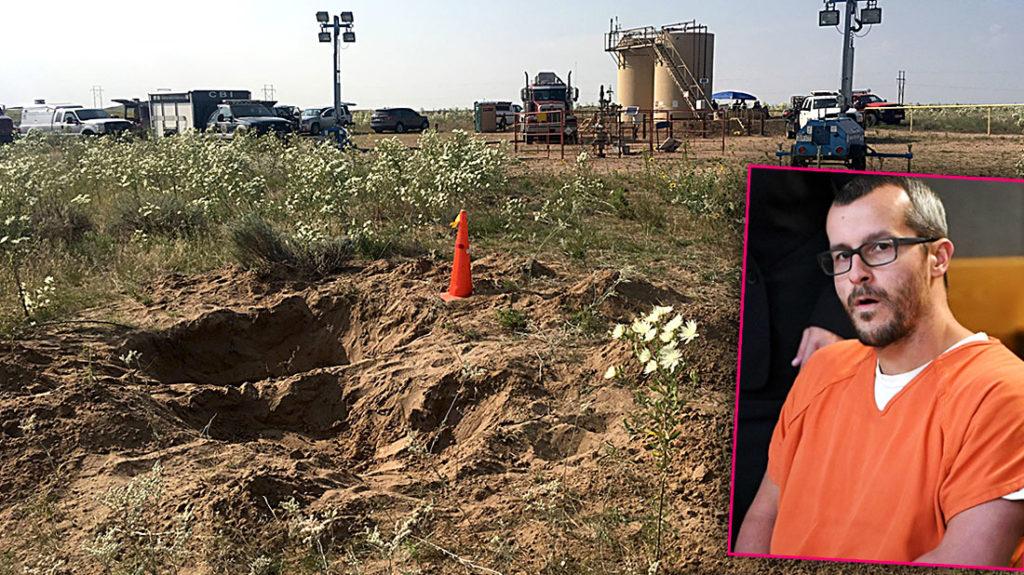 In a new HLN docu-series, Lies, Crimes & Video, Watt's femme fatales reveal the secrets of their conversations with him as he spends the rest of his life in prison for killing his defenseless family.
Article continues below advertisement
Kate, who refused to show her face in the show or be otherwise identified, said she speaks to Chris "about once a week," from his notorious Dodge Correctional Institution in Wisconsin.
"When Chris talks to me about Shanann he talks to me about how great she was, and how much he loved her," Kate revealed.
Chris pleaded guilty to killing the little girls, whose bodies he dumped in oil tanks, and his pregnant wife, whose body he buried in a shallow dirt grave near their daughters on August 13, 2018.
From prison he told Kate what he thinks about murdering his entire family.
"Chris feels like he had a break in reality," Kate told HLN. "Like he snapped. Like he was demon possessed."
Another woman, red-headed Anna, visits Chris in prison every two to three weeks.
Chris's mother also shared a letter he wrote to her from behind bars, wishing her a happy birthday, as he remained locked up for life.
"I wish I could be there with everyone," her murderous son wrote.
Tune in to Killer Dad: Chris Watts Speaks Saturday, July 13 at 8pmET on HLN.