Exclusive
Charlie Sheen REVEALS Gay Secret At Last — 'I've Been In The Closet!'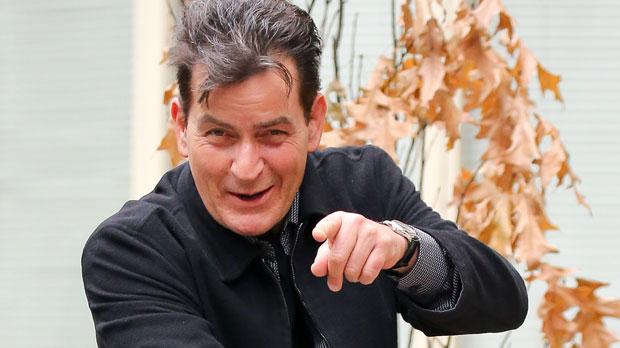 Charlie Sheen's HIV status wasn't the only major bombshell he has been hiding from the world for years: RadarOnline.com has learned that the Tinseltown trainwreck came close to revealing a massive gay secret to fans three years ago -- but ultimately chickened out!
Radar has obtained a jaw-dropping PSA that Sheen made for GLAAD back in 2013, more than two years after he secretly learned of his HIV-positive status.
Article continues below advertisement
Joking he's "been in the closet," Sheen admits that he's ready to "come out" as an advocate for LGBT rights in the clip, which was ultimately never released.
Why suppress such a positive message? "Charlie wasn't comfortable with the clip being out there back then," an insider told Radar, "and now the world knows why!"
Indeed, as Radar reported, Sheen secretly bedded men, women, and transsexuals for years, and many of those partners would later receive multi-million-dollar payoffs, a high-powered attorney told Radar, since Sheen had exposed them to HIV during their romps.
He was even caught performing oral sex on a man, in an XXX-rated video clip obtained by Radar.
Sheen still has never admitted bedding men.
The clip also was filmed on the heels of an explosive December 2012 incident, when tape leaked that appeared to show Sheen using a homophobic slur during a bar opening at El Ganzo hotel in Cabo San Lucas, Mexico.