Catt Sadler Quits E! After Learning Male Co-Host Makes DOUBLE Her Salary!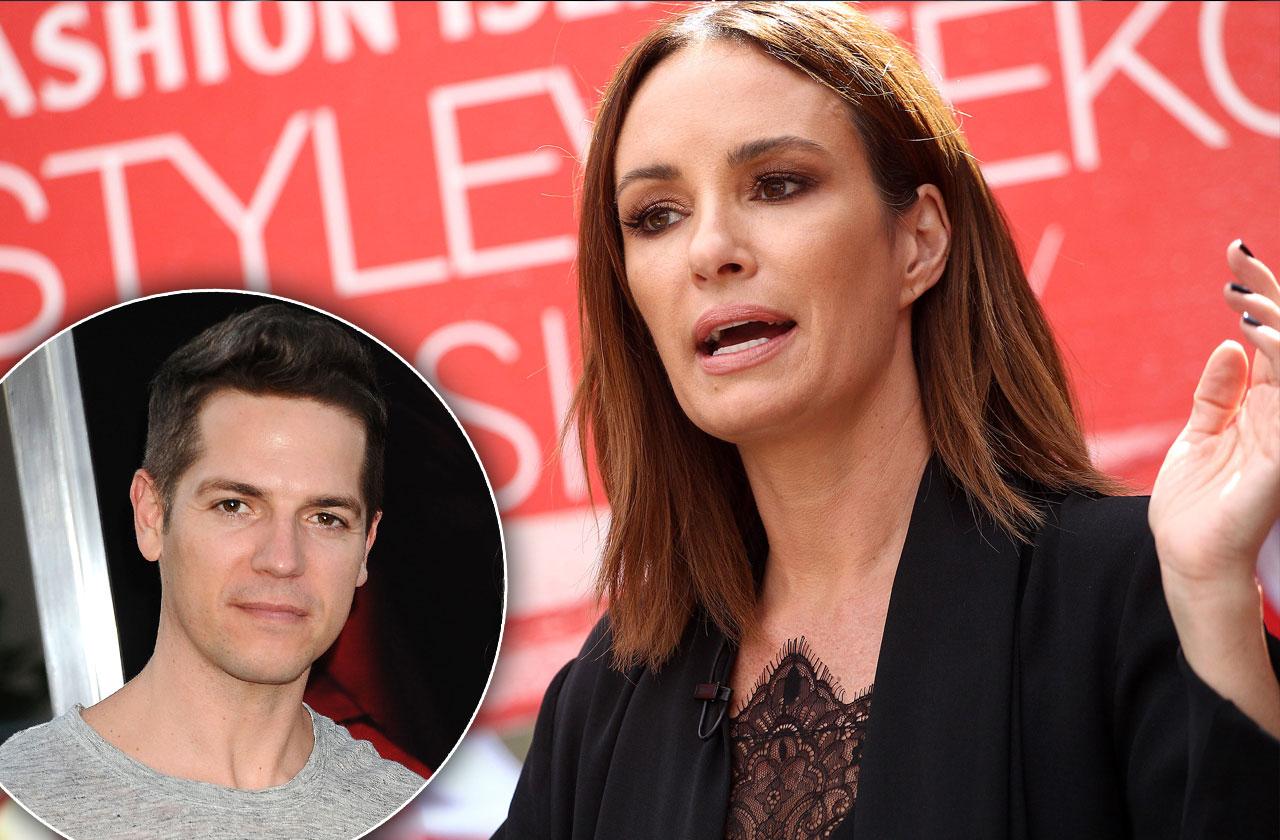 Longtime E! News host Catt Sadler has left her "dream job" after nearly 12 years, due to sexism and an unfair pay gap in the office, RadarOnline.com has learned from Us Weekly reports. While the network wanted to extend her contract at the end of the year, Sadler was made aware that her male-equivalent, Jason Kennedy, was making double her salary, and had been "for several years!"
"That was really hard to swallow," Sadler, 43, told PEOPLE. "But you know information is supposed to be power and when my team began negotiations knowing what we knew, that was the barometer in which I expected to be paid, based on the law and based on what I know to be fair. And what I believe in my heart of hearts is reasonable."
Article continues below advertisement
She added that when she asked executives to be paid as much as Kennedy, 36, they did not only refuse, "but they didn't come close — nowhere close, not even remotely close."
"It's almost insulting," she said of the evidently sexist incident. "Because you know you work really hard. I'm a single mom of two kids. I've given my all to this network. I've sacrificed time away from my family and I have dedicated my entire career to this network. And when you learn something like that, it makes you feel very small and underappreciated and undervalued."
"It's heartbreaking," said Sadler, adding that she certainly does not blame Kennedy, who is one of her best friends.
The former news host said that when Kennedy learned of the unfair situation, he was "devastated, I think, and I think he believes that this is a great loss for the network. He does not want to see me go. Jason is a class act … It's important that people don't vilify him because he isn't the problem — the system's the problem, the structure's the problem. And I really do mean that. Because that's been a hard part of this whole thing because I love him dearly. And to be honest, he has been such a champion for me in every sense. But it's not his decision."
Article continues below advertisement
On her personal website, TheCattwalk.com, Sadler continued explaining her situation, saying that if she had stayed at E! and disregarded the issues of her unfair payment, she would not be serving herself or "any female in the world."
Sadler claimed that despite her experience at E! being almost "surreal" because of how much she loved it, this is something she had to do for herself, for other women and for her two sons, Arion Boyd, 12, and Austin Boyd, 16.
After Sadler's quitting and argument against the network's alleged sexism, an E! spokesperson told PEOPLE, "E! compensates employees fairly and appropriately based on their roles, regardless of gender. We appreciate Catt Sadler's many contributions at E! News and wish her all the best following her decision to leave the network."
Stay with RadarOnline.com for updates.
We pay for juicy info! Do you have a story for RadarOnline.com? Email us at tips@radaronline.com, or call us at (866) ON-RADAR (667-2327) any time, day or night.