Home Wrecker! Blake Griffin's Baby Mama Blames Kendall Jenner For Broken Family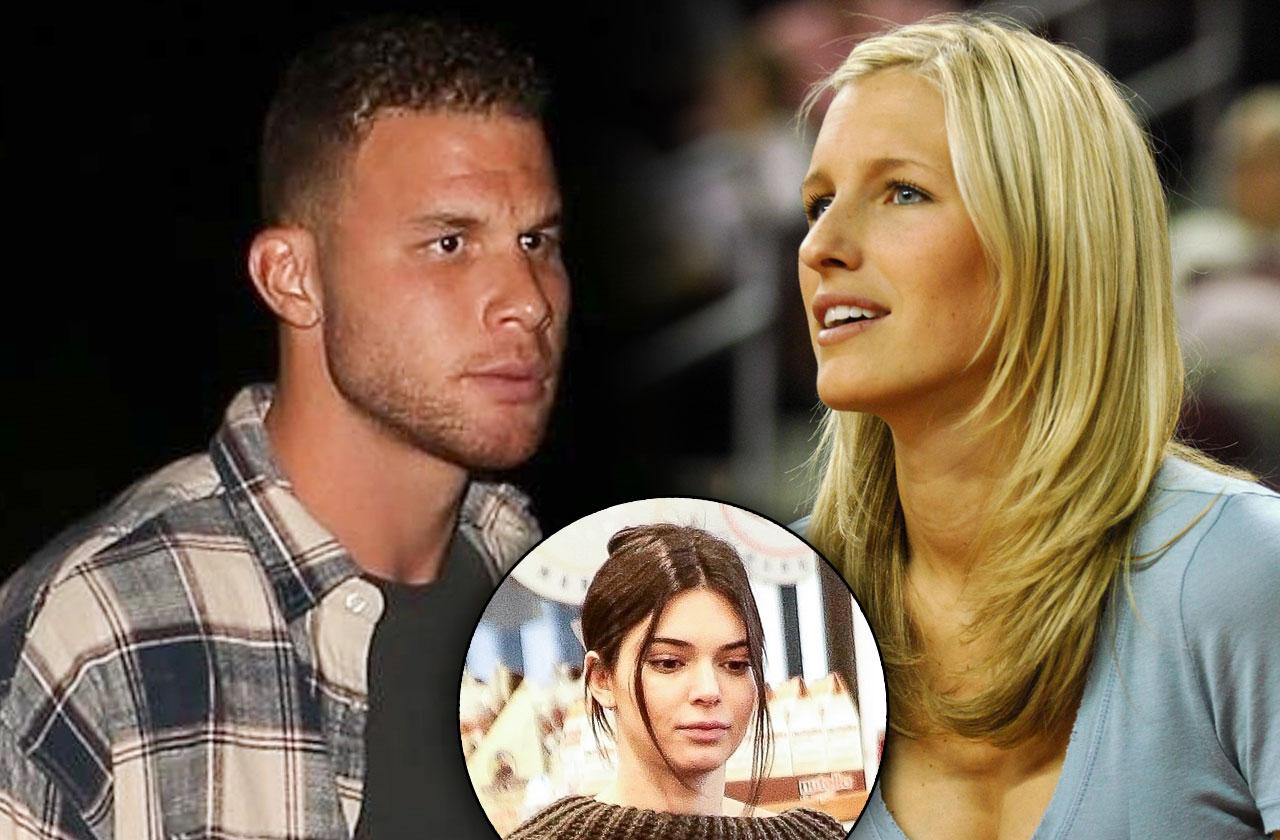 Kendall Jenner's boyfriend Blake Griffin is spending Valentine's Day getting sued by his baby mama! RadarOnline.com can reveal exclusive details on Brynn Cameron's lawsuit for palimony against the Detroit Pistons player.
In court papers obtained from Superior Court of California, Cameron, who shares children Ford, 4, and Finnley, 1, with Griffin, filed a complaint for damages.
Article continues below advertisement
"When Blake Griffin was recently traded to the Detroit Pistons, many speculated that the Los Angeles Clippers had breached their promises to him by dumping the NBA star not long after signing him to a long-term deal," the filing read. "Griffin himself, however, knows very well what breaking promises is all about. Griffin had no problem trading Brynn Cameron, his former fiancée and the mother of his two children, for reality television star Kendall Jenner."
Cameron, 31, claimed Griffin, 28, refused to provide promised financial support despite their oral agreement that she would give up her career to raise their children and support his basketball career.
"Griffin cared more about the glamour of dating a Hollywood celebrity than the day-to-day responsibilities of being a father and family man," the complaint continued.
The couple planned to marry on July 28, 2017 in St. Barths. But one month before the nuptials, he demanded she sign a prenuptial agreement that denied her support and her share of their property in the event of a divorce, she claimed in the court papers.
Article continues below advertisement
Cameron postponed the wedding, but remained committed to salvaging the relationship. On the day they were supposed to marry, she claimed he partied in Las Vegas.
Although they continued couple's therapy after the wedding was postponed, she claimed he "humiliated his family by spending a very public weekend with Jenner in the Hamptons when he told Cameron he would be in Oklahoma."
He told her he had no intention of living with her and their children and "immediately embarked on a high-profile affair with Jenner."
He even ditched his daughter's first birthday on September 12, 2017 to be with Jenner in New York.
"As of January 2018, Cameron and their children are homeless and cash-strapped," the documents alleged. "Cameron has been forced to rely on her brother for financial support. Meanwhile, Griffin is earning more than $200 million between his NBA contract and endorsement deals."
She claimed that when she got pregnant with their son Ford, he feared the pregnancy would receive negative media attention.
Article continues below advertisement
"Griffin did not seem to care about Cameron or the baby on the way," the filing alleged. "Griffin showed no interest in being a part of the baby's life, even after Cameron informed him the baby might potentially have health issues."
When she gave him an ultimatum, he stepped up as a father and proposed when she gave birth to their daughter.
Cameron is asking for "all the joint property, earnings and income and all the property acquire therewith, which results from all the personal services, skills, effort and work that Cameron and Griffin performed, expended or contributed during the period of their relationship and while they lived with each other."
As Radar reported, Cameron filed papers in a separate case asking the court to order Griffin to pay child support, claiming she only has $100 in her personal bank account.
"Through my attorney, I have repeatedly requested for Blake to financially contribute and support our two children as well as help pay for a residence for us to live," Cameron said in her declaration. "But Blake has not agreed to financially help with our housing with any certainty."
She is also asking for joint and legal physical custody of their two children.
What do you think of the filing? Tell us in the comments!
We pay for juicy info! Do you have a story for RadarOnline.com? Email us at tips@radaronline.com, or call us at (866) ON-RADAR (667-2327) any time, day or night.