I'm Not A Racist: Big Brother Contestant Aaryn Defends Her Slurs After Eviction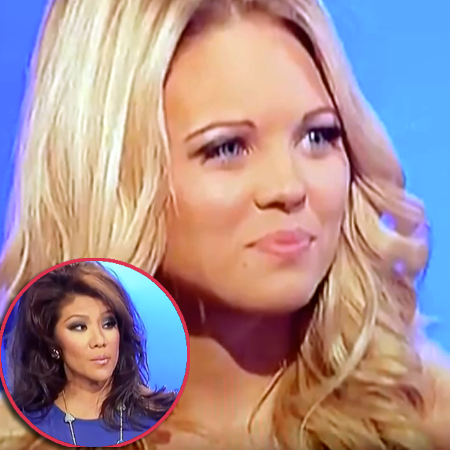 After insulting almost everyone in the house, Big Brother contestant Aaryn Gries was evicted Thursday night and found herself in the hot seat when Julie Chen called her out for her racism.
Throughout the season CBS and the contestant have come under fire for the racist and homophobic comments that have been made, Aaryn's seemed to be the most offensive.
She was ousted with a 5 to 0 vote and faced Julie Chen's intense questioning in front of the live audience that booed her when she walked out.
Article continues below advertisement
Reading back her most offensive comments, Aaryn looked embarrassed at being called a racist by Julie.
"Be careful what you say in the dark, you might not be able to see the b*tch," Julie read to her, referencing when she was speaking about Candice, an African-American contestant.
The second comment Aaryn made was "Shut up, go make some rice," referring to Helen, an Asian contestant; and finally, referring to Andy, a gay contestant: "Nobody is going to vote for whoever that queer puts up."
"I honestly feel horrible. I feel like in Texas we say things that are sometimes… we joke and we don't mean it," Aaryn said trying to justify her off-color remarks.
"I really feel bad that this is how it has been seen and how I've come across to people. I don't want to seem like that person and I really do respect everyone in this game, although we have had some really hard times because we're all fighting for our lives in the game."
Do you believe Aaryn is truly sorry? Tell us in comments.
radar_embed service=youtube src="//www.youtube.com/embed/ky8aLNf5z4M?list=UU6Avc7k9anu-7mo8Yx5A6AA" width="560" height="315"