Beyoncé Cries Over Uncle's HIV Death At GLAAD Awards: 'LGBTQI Rights Are Human Rights'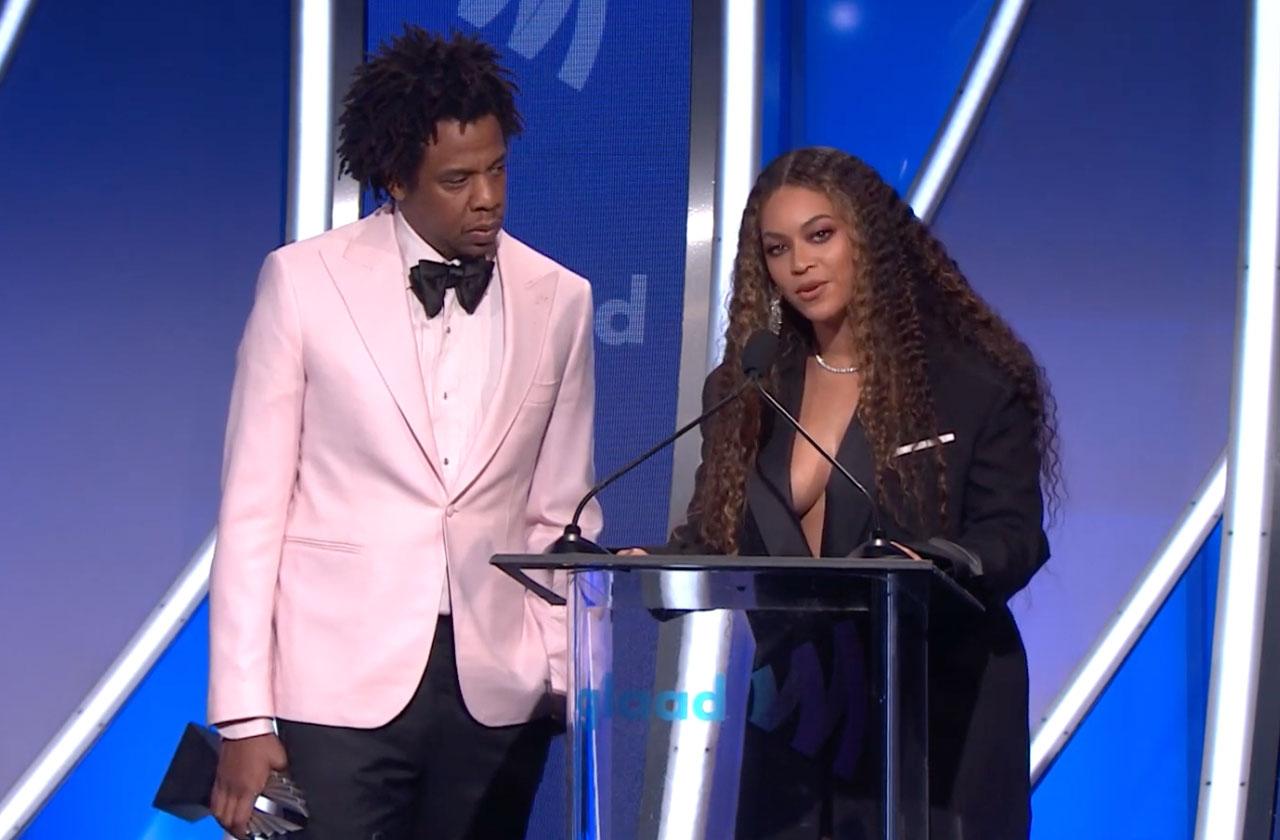 Beyoncé revealed a heartbreaking detail about her family life during her 2019 GLAAD Media Awards speech.
On Thursday, March 28, the "Formation" singer and husband Jay-Z got onstage to accept the prestigious Vanguard Award for their years of melodic contribution to the music industry.
The power couple thanked the crowd and gushed about the incredible performances of the night (the most remarkable being former drag performer Shangela's flawless medley of Beyoncé's biggest hits). But soon, the mood turned somber.
Article continues below advertisement
As Jay-Z, 49, dedicated the award to his mother, Gloria Carter — who received a Special Recognition award last year — Beyoncé, 37, dedicated it to her late uncle Johnny, "the most fabulous gay man I have ever met."
Beyoncé said her beloved relative "lived his truth and was brave and unapologetic at a time when this country wasn't as accepting."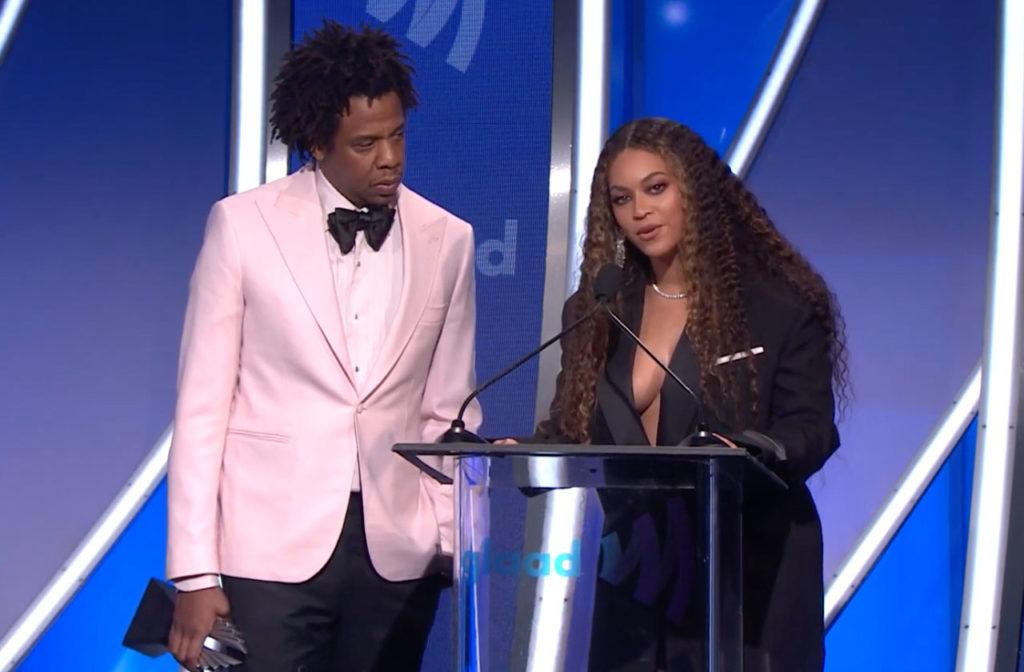 The singer — who looked stunning in a plunging silky black power suit — got emotional as she spoke of Johnny's difficult life.
"Witnessing his battle with HIV was one of the most painful experiences I've ever lived," she said, her voice cracking.
Seeing his wife's emotion, Jay-Z caressed her back, giving her a look of support.
"I'm hopeful that his struggled served to open pathways for other young people to live more freely," Beyoncé continued through tears. "LGBTQI rights are human rights."
The audience clapped.
In true Queen B style, she quickly turned her sweet speech into an empowering anthem.
"To choose who you love is your human right. How you identify and see yourself is your human right. Who you make love to and take that a** to Red Lobster is your human right," she added, as the crowd cheered.