Michael Douglas Channels Liberace In Behind The Candelabra – Watch A Sneak Peek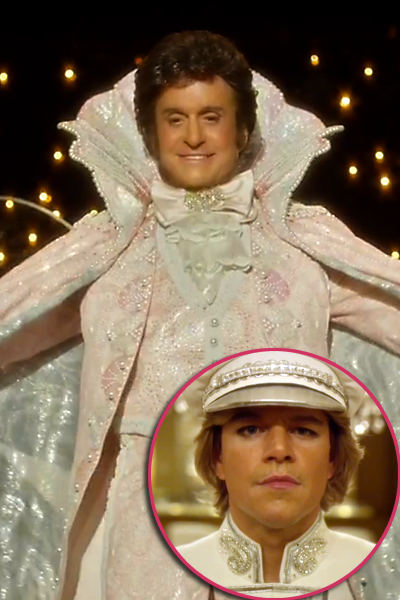 In what looks like a guaranteed Emmy nominated performance, Michael Douglas channels Liberace in director Steven Soderbergh's final film, Behind the Candelabra.
"We weren't shy about the relationship. It's pretty gay, but it's also really entertaining," Soderbergh told HuffPost Live about his new bio-pic, which focuses on Liberace's torrid affair with his much younger lover, Scott Thorson, played by Matt Damon. "It's fun; the two of them are great," he added.
Article continues below advertisement
Soderbergh planned to release Behind the Candelabra in theaters, but he told the Huffington Post that studios felt the film was hot to handle.
"It was certainly a surprise to all of us," Soderbergh said about the studios reluctance to finance the film. "We didn't need very much money at all. Nobody would do it."
Soderbergh ended up taking the bio-pic to HBO, which has a history of supporting avant garde projects.
Watch the video on RadarOnline.com
Liberace – who was born Wladziu Valentino Liberace – died of pneumonia caused by AIDS on February 4, 1987 in Palm Springs, CA. He was 67.
Behind the Candelabra premieres May 26 at 9/8c on HBO.
youtube