Exclusive
Barry Manilow Wasting Away Amid Devastating Cancer Crisis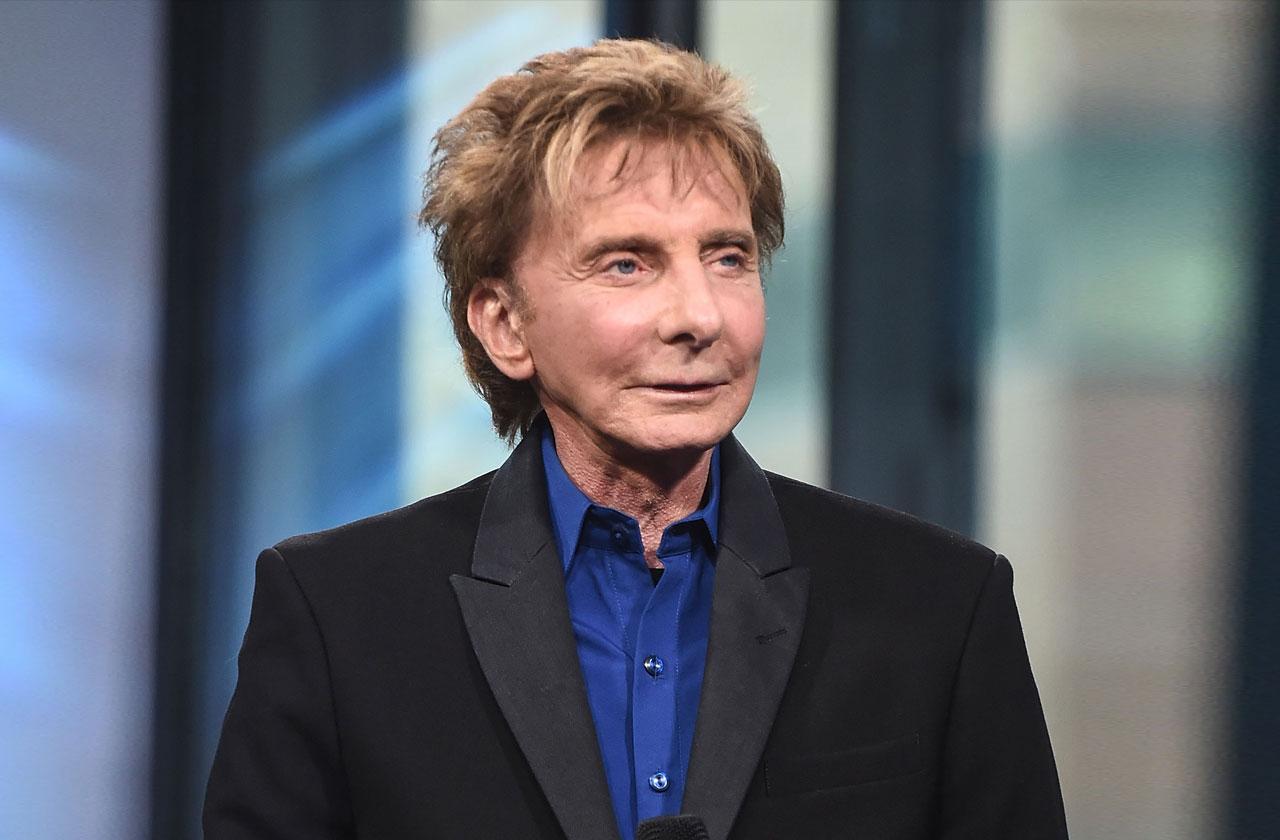 Campy crooner Barry Manilow made it through the rain, but he might not make it through a sudden devastating downturn in his health! Decades of sucking down cigarettes have caught up to the "Mandy" man, and RadarOnline.com has exclusively learned that he's now facing a cancer crisis.
"Barry's health has been severely compromised," a source close to the tunesmith told RadarOnline.com. "He's battling multiple major issues that could drastically shorten his life — even end it — and it's all tied to his ongoing, incessant smoking."
Article continues below advertisement
The sad news comes after Manilow, 74, was forced to cancel a number of shows in May. As an explanation to disappointed fans, the openly gay singer chalked up his vanishing act to "sprained" vocal cords.
While he managed to drag himself out of his sickbed to perform at Nassau Coliseum on Long Island, N.Y., he appeared worryingly thin and frail, his voice at times nothing more than a
raspy croak.
The source that revealed Manilow's dire condition is backed up by medical experts, who agree that the concert cancellations raise troubling red flags.
"Cigarette smoke is carcinogenic — this has been known for 50 years," warned Dr. Stuart Fischer, who has not treated Manilow. "Barry is playing with fire."
Dr. Gabe Mirkin, who has not seen Manilow as a patient, echoed this opinion, telling RadarOnline.com: "Cigarette smoking damages every organ in the body and
kills more than half a million Americans each year."
Dr. Mirkin, author of The Healthy Heart Miracle, also noted, "Smoking has already destroyed many of Barry's cilia, so his bronchial tubes are no doubt now full of mucous blocking the flow of air in and out of his lungs. With continued smoking, he will have so much mucus blocking his bronchial tubes that he will be at increased risk for smothering to death."
Article continues below advertisement
The insidious strength of Manilow's addiction became abundantly clear after his heart attack scare in October 2015. The singer suffered from such extreme palpitations at his Palm Springs, Calif., home, he reportedly had to be airlifted to a Los Angeles medical center. Yet, while he survived, he was unable to quit smoking.
Summed up the source: "Barry's been hooked for so long, it's only a matter of time until it catches up to him!"
We pay for juicy info! Do you have a story for RadarOnline.com? Email us at tips@radaronline.com, or call us at (866) ON-RADAR (667-2327) any time, day or night.