Barbara Walters: I'm Coming Back To The View Next Monday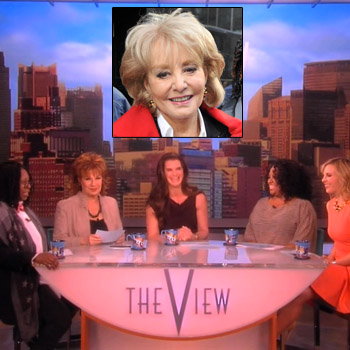 Barbara Walters says she's coming back to The View next Monday, after being sidelined since January 22 following a bout with chicken pox, as well as a concussion.
Whoopi Goldberg kicked off Tuesday's edition of the popular ABC chat show by introducing the 83-year-old media legend, who was on the phone.
"Hello, my darlings," Walters said. "I'm so glad to be talking to you ... I really miss you.
"Like it or not, I'm coming back on the show again … no more chicken pox … I haven't been contagious for a while, but they wanted me to have rest, and I've had enough rest, and I'm ready to come back."
Article continues below advertisement
Walters kicked off the year in near-calamitous fashion, first suffering from a concussion when she fell at an inauguration party at the home of the British ambassador in Washington, D.C.; she was subsequently diagnosed with chicken pox, which is rare in adults, to the tune of one out of 10,000 people annually in the states.