The Bachelorette: Who Did Desiree Hartsock Send Home? Who Went Home On Their Own?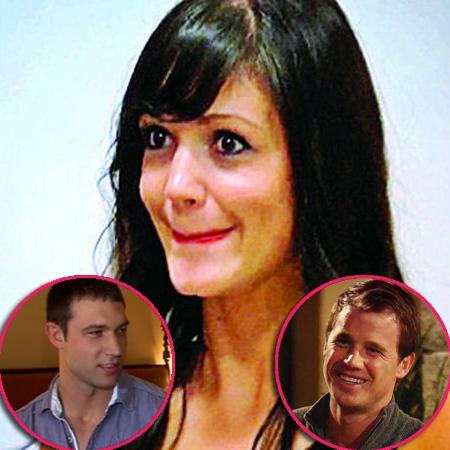 Monday's episode of Desiree Hartsock's season of The Bachelorette was all about elimination.
Who Was Eliminated On The Bachelorette?
Chris Siegfried got the one-on-one date with Desiree, but Bryden Vukasin decided to interrupt it, because he wasn't sure he had feelings for Desiree and had elected to send himself home.
"I think she'll appreciate the fact that I am doing it sooner than later," Bryden said.
Article continues below advertisement
"You're a fantastic person. I'm so glad I got to meet you and hang out," he then told Desiree. "I don't think I'm quite there yet, so I've decided to go home. I feel so bad."
Desiree replied, "It's just a bummer if you knew this before coming to Germany. Alright, bye Bryden."
Bryden's departure visibly upset Desiree.
"It just makes me question the guys I really do like," she told the cameras after Bryden left. "It hurts, but I'm not going to let Bryden affect my date with Chris. Not at all. I just want to get back to Chris so I can feel happy again."
Chris had a sincere chat with Desiree about her feelings after that and secured himself the rose.
During the group date, Desiree frolicked with the men in the snow, and Brooks Forester won the rose for his compassion -- but Brooks' win made James Case mad.
"Nobody's a threat to me," James said.
Lastly, Ben Scott and Michael Garofola — the two biggest enemies of this season — got the two-on-one date.
"Today is Armageddon," Michael said. "She wants me to be there and to show her why this guy is so wrong for her. Ben is basically a fraud. Today, Ben will be found guilty of fraud and impersonation of a Southern gentleman."
Article continues below advertisement
During the date, Desiree got stuck in the middle of their fighting and listening to Michael attack Ben.
Michael continually slammed Ben for not making friends with the other cast members and even poked at Ben's religious beliefs.
"I feel like it's not very hard to get along with this group of guys," Michael said to Ben in front of Desiree.
"I'm here to get to know you," Ben tried to insist.
But unfortunately, Ben's plea didn't work and Desiree sent him home — Michael got the rose.
The drama didn't end there.
Before going into the rose ceremony, Drew Kenney claimed that he heard James on the phone talking smack.
"James started talking about when they are back home in Chicago," Drew told a group of the other guys. "James said, 'After being on the show, everyone will know who I am.' And if he places in the top four, he will have a chance to be The Bachelor."
Drew and Kasey Stewart had plans to tell Desiree about James' alleged conversation, but Desiree decided not to have a cocktail party, so the guys were unable to follow through on their plan.
James ended up getting a rose during the rose ceremony along with Drew, Kasey, Juan Pablo Galavis, and Zak Waddell; Mikey Tenerelli was sent home.