Anna Duggar Opens Up About Visiting Her Cheater Husband Josh In Rehab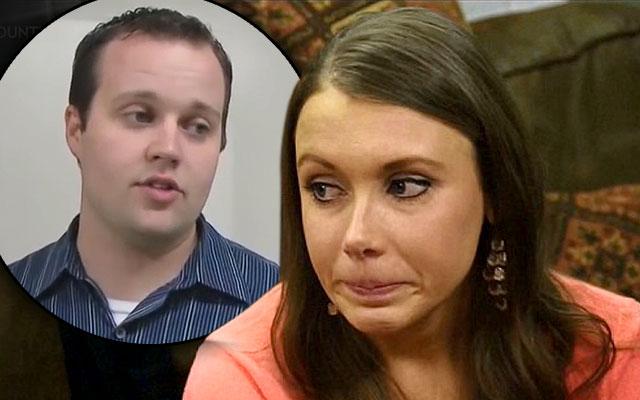 Anna Duggar is beginning to reveal what went on behind the scenes as she struggled with her husband Josh's sex addiction, including how she had to face him in his faith-based rehab facility in Illinois.
"This visit was great because it definitely gives a lot of hope, but also the weight of everything is there and so it definitely drives me deeper to my faith," Anna said on the season premiere of Jill and Jessa: Counting On. "God's grace can give me the strength to love Josh when others would say he doesn't deserve it."
Article continues below advertisement
The always supportive Anna, 27, who admitted that finding out her husband had cheated and battled a problem with porn "instantly shattered" her world, also relayed a message from Josh to his family in the episode, which was filmed in December.
"He loves each one of you guys very much and is just really grateful for a family that's willing to talk straight and to grieve when you've fallen, but also to love and forgive and have hope," said Anna. "So I look forward to seeing what God has in store for the future."