Survivor Of Hurricane Katrina Makes Mariah Carey Cry On American Idol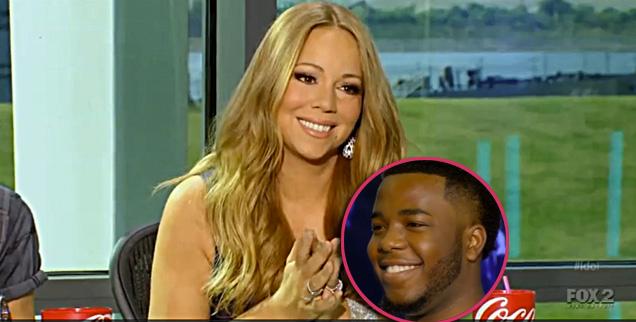 The American Idol auditions rolled into Louisiana Thursday night with no big drama between judges Mariah Carey and Nicki Minaj. Instead, one contestant grabbed the spotlight - 19-year-old Burnell Taylor, a survivor of Hurricane Katrina who now lives in Baton Rouge, who floored the judges with a powerhouse performance of I'm Here from the Broadway production of The Color Purple.
"Burnell made me cry!" Carey exclaimed as she wiped her eyes following his performance, adding, "Every single word you sang – just spectacular."
Article continues below advertisement
Minaj added, "That is what we came for. I feel like we've been flying all around this country for that, that thing that can't even be put into words."
"That wasn't even an audition," she continued. "That was entertainment for us."
Keith Urban told Taylor he had a "killer voice," and added, "All I can say is right now there's a spotlight just waiting for you to walk into it."
For his efforts, Burnell received a standing ovation from Carey, Urban, and Randy Jackson.