American Idol Contestant Kree Harrison Drawing On Tragic Death Of Parents For Inspiration To Win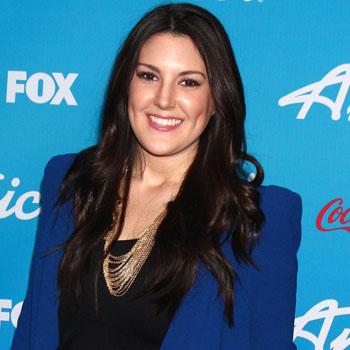 American Idol favorite Kree Harrison is drawing inspiration from a heartbreaking double tragedy she has suffered to hopefully help secure a place in the show's finale in May.
When she was just 11 years old, Harrison's father died in a fiery plane crash -- and then, just 8 years later she also lost her mother following a fatal car accident.
In an exclusive interview with the National Enquirer, the 22-year-old singer's grandmother has revealed how the plucky brunette managed to overcome her parents' death, as well as sharing the horrific circumstances that led to their lives being robbed.
Article continues below advertisement
"Kree's father Clint died in October 2001, while on an electrical contracting job overseas," Beverly Mire tells the Enquirer.
"His plane hit bad weather and crashed into the Mediterranean. His body was never found.
The only thing recovered was some clothing and the wing of the plane.
"The news hit Kree like a ton of bricks. She was daddy's little girl and loved him more than anything."
To read the full interview, including how Kree is using the deaths as inspiration to win American Idol, pick up the new issue of the National Enquirer -- on newsstands Thursday.