American Idol's Top 9 Trimmed To 8: Find Out Who Was Kicked Off!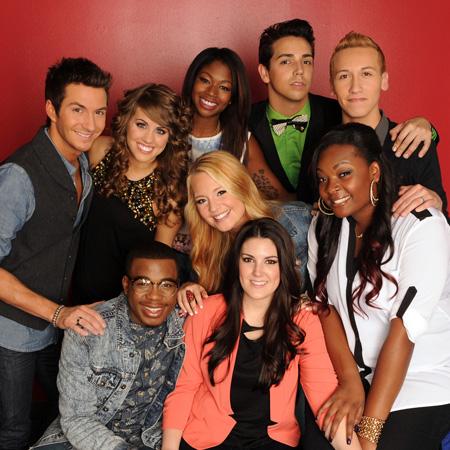 Article continues below advertisement
Nashville native Paul, who stumbled singing Eleanor Rigby Wednesday, landed in the bottom three this week along with Devin Velez and Amber Holcomb, whose inclusion irritated the judges.
Randy Jackson said he was "really shocked" Amber's ranking was so low, while Nick Minaj said, "I definitely think Amber should not be in the bottom three -- that's common sense."
For his last ditch effort, Paul sang Heart's power ballad Alone, but the judges weren't swayed to burn their save card on him.
"Thank you so much to everyone for all the love & support you have given me!" Paul tweeted after his elimination. "Please continue with me along my journey. I love y'all so much!
"There are some really cool things I'm doing … I want y'all to be a part of as my career grows."
youtube
One surprise Thursday was Lazaro Arbos' easy evening, as he was the first contestant announced as safe just a night after the judges' brutal assessments of his performance had him crying on live TV.