Amanda Knox Breaks Her Silence: 'I Want The Truth To Come Out'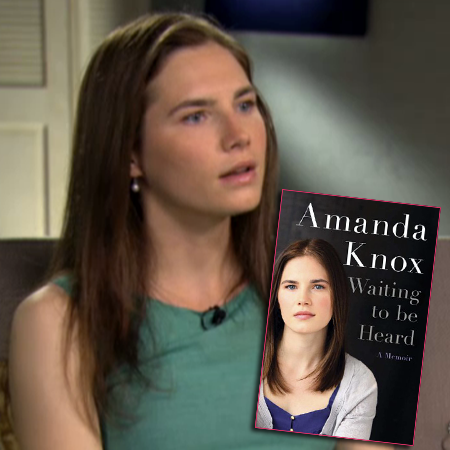 In an exclusive new TV interview timed with the release of her memoir, Amanda Knox calls last month's decision by the Supreme Court of Italy to annul her acquittal in the murder of her former roommate Meredith Kercher "incredibly painful."
Speaking with ABC News' Diane Sawyer, Knox, 25, describes her heartache at hearing the court's shocking ruling after she had already spent 1,400 days – or four years -- in prison for a murder she adamantly claims she did not commit.
Article continues below advertisement
"I felt like after crawling through a field of barbed wire and finally reaching what I thought was the end, it just turned out that it was the horizon," Knox told Sawyer. "And I had another field of barbed wire that I had ahead of me to crawl through."
As RadarOnline.com previously reported, Kercher, from the UK, and Knox, from the Seattle area, were both exchange students in Peruga, Italy and shared a house when -- six weeks later -- on November 1, 2007, Meredith was found brutally murdered.
Knox and her then-boyfriend, Raffaele Sollecito, were found guilty of the crime two years later.
"I was in the courtroom when they were calling me a devil," an emotional Knox told Sawyer. "I mean, it's one thing to be called certain things in the media, and then it's another thing to be sitting in a courtroom fighting for your life when people are calling you a devil. For all intensive purposes I was a murder … whether I was or not. And I had to live with the idea that that would be my life."
MORE ON:
Raffaele Sollecito
Article continues below advertisement
Knox conviction was eventually overturned in 2011, and she returned to the U.S. Now with her acquittal overturned, she's ready to keep fighting.
"I want the truth to come out. I'd like to be reconsidered as a person. What happened to me was surreal, but it could have happened to anyone."
Watch the video on RadarOnline.com
|
|
Knox does not have to return to Italy for the new trial, which would likely take place next year in Florence, Italy, and extradition is not currently on the table.
If she is convicted again, that ruling would be appealed up to the Italian Supreme Court.
Knox's new memoir, Waiting to Be Heard, hits stores Tuesday. Meanwhile, Diane Sawyer's exclusive interview with Knox is set to air Tuesday night at 10/9c on ABC.