Alec Baldwin To David Letterman: I'm No Racist!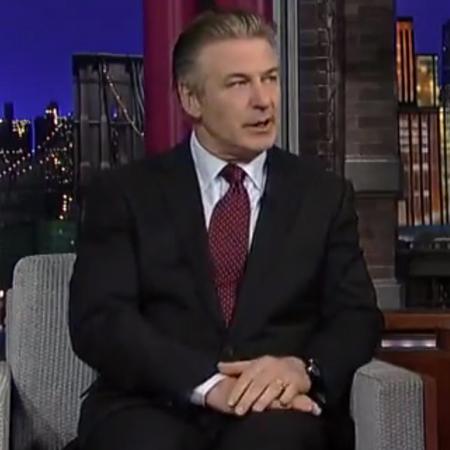 Alec Baldwin steadfastly denied any sort of racist inklings during his appearance on Monday's edition of The Late Show With David Letterman, after New York Post photographer G.N. Miller accused the actor of calling him a "crackhead," a "c**n" and a "drug dealer" when he tried to take the A-lister's picture in Manhattan earlier this month.
"You know Dave, I would like to begin now an official campaign to get the New York Post nominated for the Pulitzer Prize for journalism," the articulate Baldwin mockingly said. "The Post waited and waited and waited patiently for 25 years and finally they tripped me up and exposed me for the racist that I really am."
Article continues below advertisement
The Glengarry Glen Ross star, 54, rattled off his various philanthropic efforts toward human rights over the years, none of which jibe with the identity of a racist.
While he acknowledged his capabilities of "saying things that are purposefully provoking and insulting," he said he knew the public knew him well enough to reject Miller's allegations of racism.
Baldwin continued, "The good news, for me, is that I think when something like that happens -- which is very ugly and unpleasant -- that 99 percent of the people who see that say, 'That's not possible.'
"I thought it was interesting, by the way, that they assigned a word to me that I haven't heard since Rod Steiger was in In The Heart of the Night."
Watch the video on RadarOnline.com
As we previously reported, both Miller and Baldwin filed police reports against the other in the incident, although no charges are expected to be filed in the case.
youtube