5-Year-Old Hostage Rescued From Alabama Bunker Reunited With Family, Laughing & Playing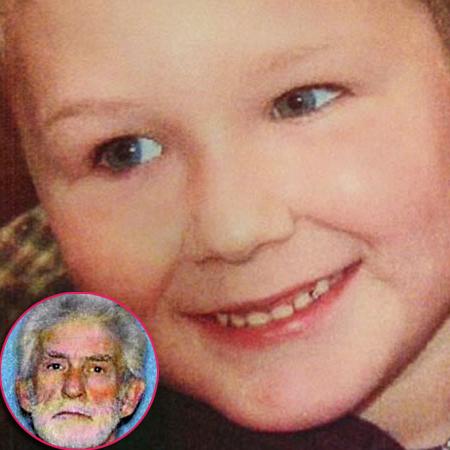 The 5-year-old boy -- identified only as Ethan -- who was rescued after being taken hostage from his school bus in Alabama last Tuesday is in good spirits after being reunited with his family at a hospital, authorities have revealed.
The boy -- whose last name is not being released at this time -- was rescued by the FBI Monday afternoon after they stormed the underground bunker where Jimmy Lee Dykes, 65, was holding him. Authorities considered the child to be in imminent danger when they decided to rush the bunker. Dykes, who was seen holding a gun, was killed in the raid and the boy was taken away from the bunker in an ambulance and brought to a hospital to be checked out. He apparently was not harmed.
Article continues below advertisement
The boy's great uncle, Berlin Enfinger, told ABC's Good Morning America on Tuesday that he was relieved to be home after his rescue. "He's happy to be home, and he looks good," Enfinger said.
Authorities also say Ethan is doing well. "I've been to the hospital," FBI Special Agent Steve Richardson told reporters Monday night. "I visited with Ethan. He is doing fine. He's laughing, joking, playing, eating, the things that you would expect a normal 5- to 6-year-old young man to do. He's very brave, he's very lucky, and the success story is that he's out safe and doing great."
Ethan is expected to be released from the hospital sometime Tuesday and will go home with his family. He turns 6-years-old on Wednesday and his friends at school have sent him birthday cards.
As RadarOnline.com previously reported, Dykes ambushed a school bus, shooting to death the driver, 66-year-old Charles Albert Poland Jr., and snatching the young boy before taking him into an underground bunker.
Article continues below advertisement
"He said he was going to kill us, going to kill us all," said Tarrica Singletary, 14, about the terrifying attack on the school bus, reported ABC News.
"The bus driver kept saying, 'Just please get off the bus,' and (Dykes) said, 'Ah, all right, I'll get off the bus.' He just tried to back up and reverse and Dykes pulled out the gun and he just shot him, and he just took Ethan."
|
|
Officials revealed that SWAT teams waited patiently surrounding the underground lair while communicating with Dykes through a 60-foot-long plastic ventilation pipe, passing down food, medication and coloring books to the boy.
Authorities made the decision to storm the bunker Monday after the situation grew even more dire.
"Within the past 24 hours, negotiations deteriorated and Mr. Dykes was observed holding a gun," the FBI's Richardson said. "At this point, the FBI agents, fearing the child was in imminent danger, entered the bunker and rescued the child."
Article continues below advertisement
Richardson said it "got tough to negotiate and communicate" with Dykes, but declined to give any specifics.
State Sen. Harri Anne Smith said Ethan's mother asked police a few days ago not to kill Dykes.
"She put her hand on the officer's heart and said, 'Sir, don't hurt him. He's sick,'" Smith said Monday.
After the raid was complete, FBI bomb technicians checked the property for improvised explosive devices, the FBI said in a written statement Monday afternoon.
The outcome of the situation drew praise from the White House.
" This evening, the president called FBI Director Robert Mueller to compliment him for the role federal law enforcement officers played in resolving the hostage situation in Alabama today," according to a statement from a White House official late Monday. "The president praised the exceptional coordination between state, local, and federal partners, and thanked all the law enforcement officials involved during the nearly week-long ordeal for their roles in the successful rescue of the child."
The Vietnam veteran had a reputation for aggressive behavior among his neighbors, who allege he once beat a 120-pound dog to death with a lead pipe and that he shot at a woman, her son and granddaughter, for which he was due to appear in court to answer charges the day after the standoff began.