Wild Video: Beyoncé Gives Woman Death Stare As She Leans Over Her To Chat With Jay-Z!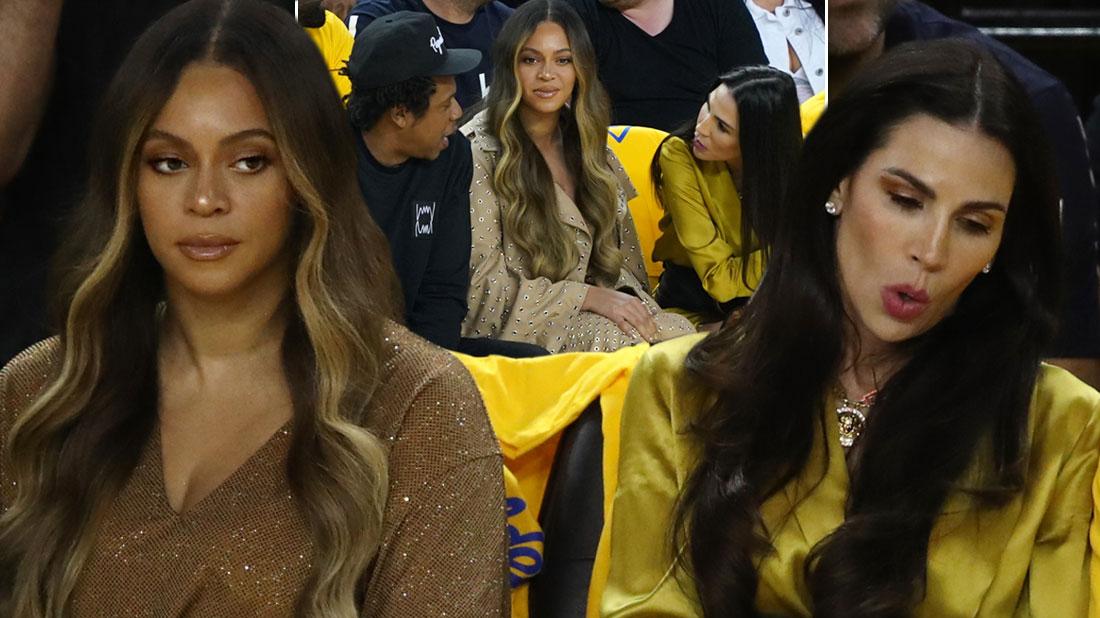 Get away from Beyonce's man!
The internet is going wild over new photos from Beyoncé and Jay-Z's awkward June 5 date night. As hilarious snaps and videos show, the "Lemonade" singer and her rapper hubby were having a fabulous time watching the 2019 NBA Finals between the Golden State Warriors and the Toronto Raptors, when a woman in a mini dress intervened.
The woman is the Warriors owner's wife, Nicole Lacob. During the game, she sat next to Beyoncé, 37, whom she barely acknowledged, and settled in her chair before turning her attention to Jay-Z, 49.
Article continues below advertisement
The 23-time Grammy Award winner looked elegant and poised in a tan top, skirt, and heels, and Nicole, 50, looked flashy in a revealing yellow dress and shimmering gold thigh-high boots.
At one point during the game, Nicole leaned over Beyoncé to chat with Jay-Z, all while still ignoring the singer! Of course, Queen B was not happy — and now, neither is her beehive.
In photos from the evening, Beyoncé is seen scowling at Nicole and giving her a death stare all while keeping her composure and displaying a fake smile.
In the middle of their chat, Jay-Z got distracted and waved to a friend on the other side of Oakland's Orancle Arena. At that, Beyoncé seemed pleased.
RadarOnline.com readers know Beyoncé is does not respond well to women coming after her man. In her Lemonade album, she opened up about the time Jay-Z cheated on her and nearly wrecked their marriage. During that period in her life, she felt insecure, sad, heartbroken, and angry. In the end, however, she felt empowered and gave her hubby an ultimatum.
The stars eventually moved passed their issues, created an album together, and welcomed three children.
Caught On Camera
After videos and photos of Beyoncé and Jay-Z's NBA date night were exposed, the Twitter-sphere exploded in anger.
Article continues below advertisement
Get Away!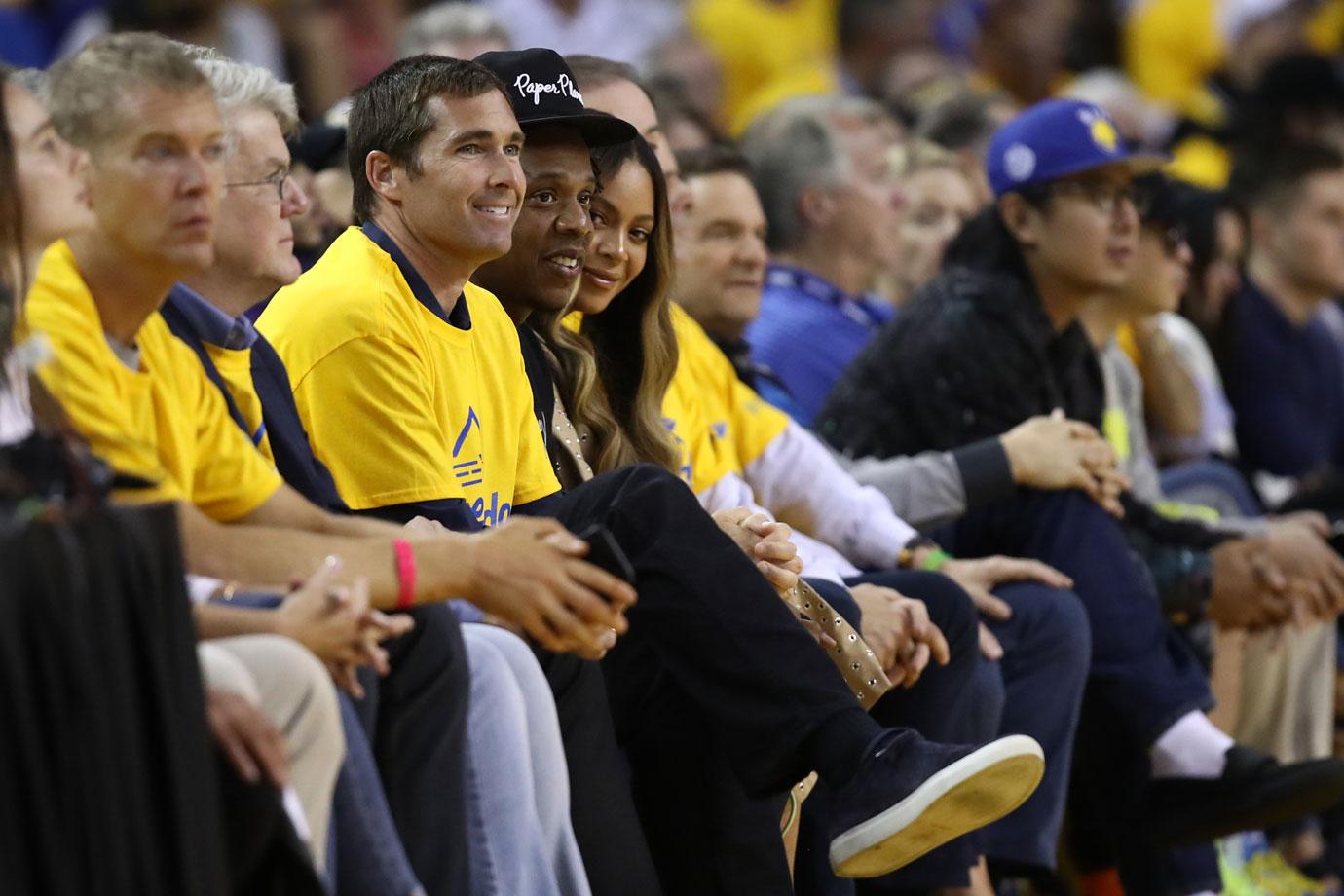 "Beyoncé don't like that girl beside her at all," tweeted a fan.
Article continues below advertisement
Under Attack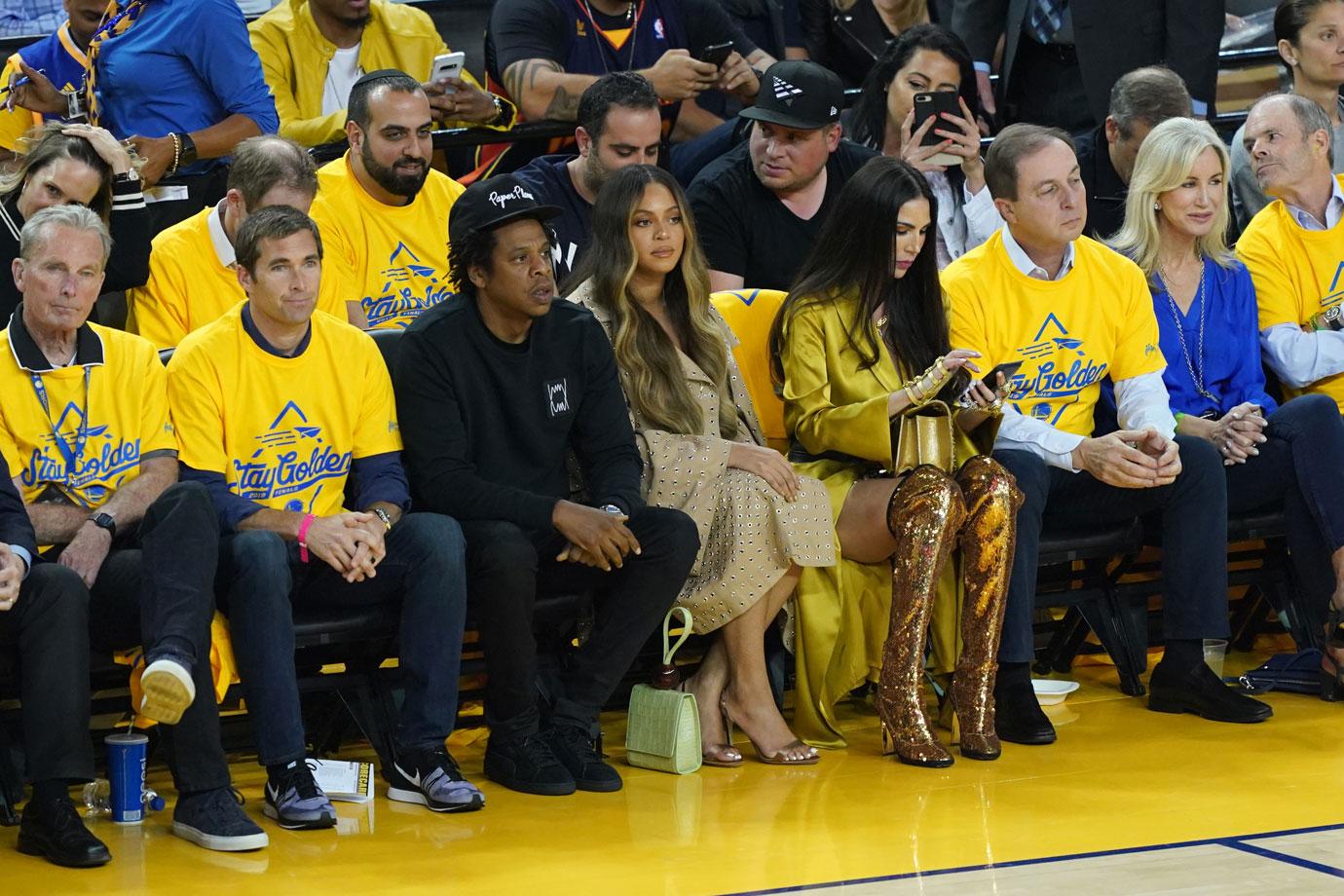 "If ol girl knows what's good for her, she'll move a little to the left, to the left," wrote another.
Article continues below advertisement
Catfight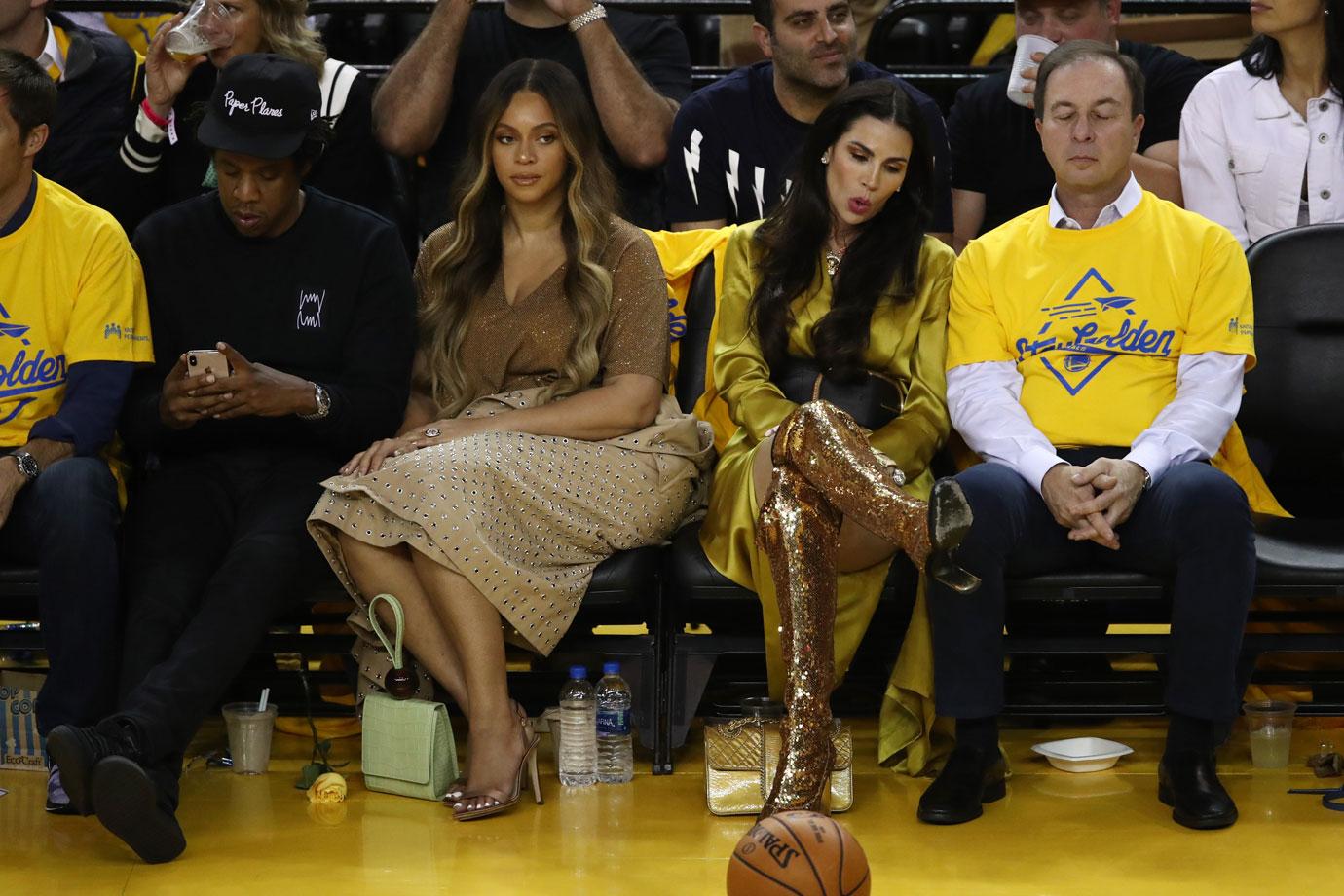 "Beyoncé bout to slap Becky," tweeted a third.
Article continues below advertisement
He's Mine!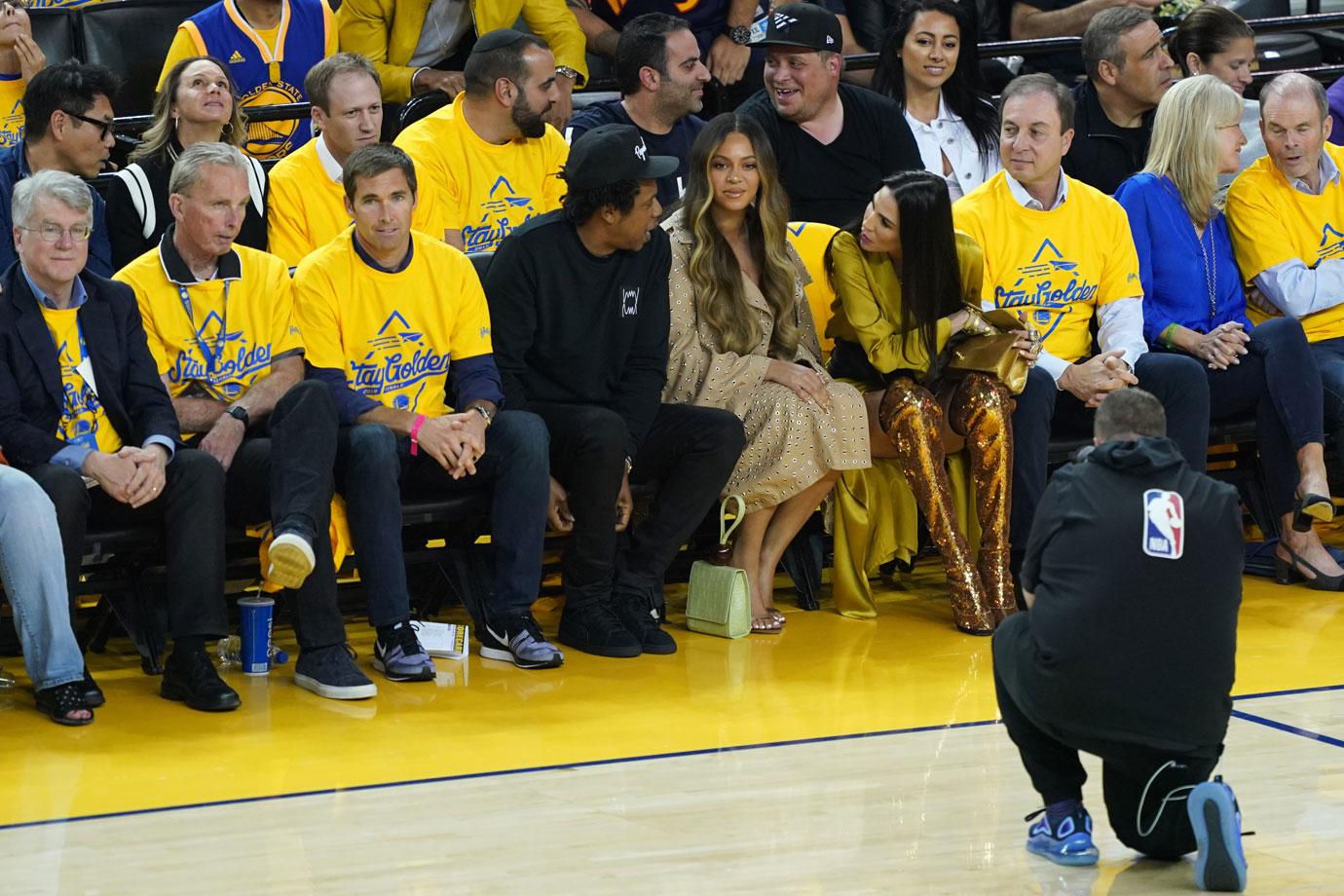 Some also referred to a part of the video where Beyoncé is seen nudging Nicole with her shoulder as she continues talking to Jay-Z.
Article continues below advertisement
Bye, Felicia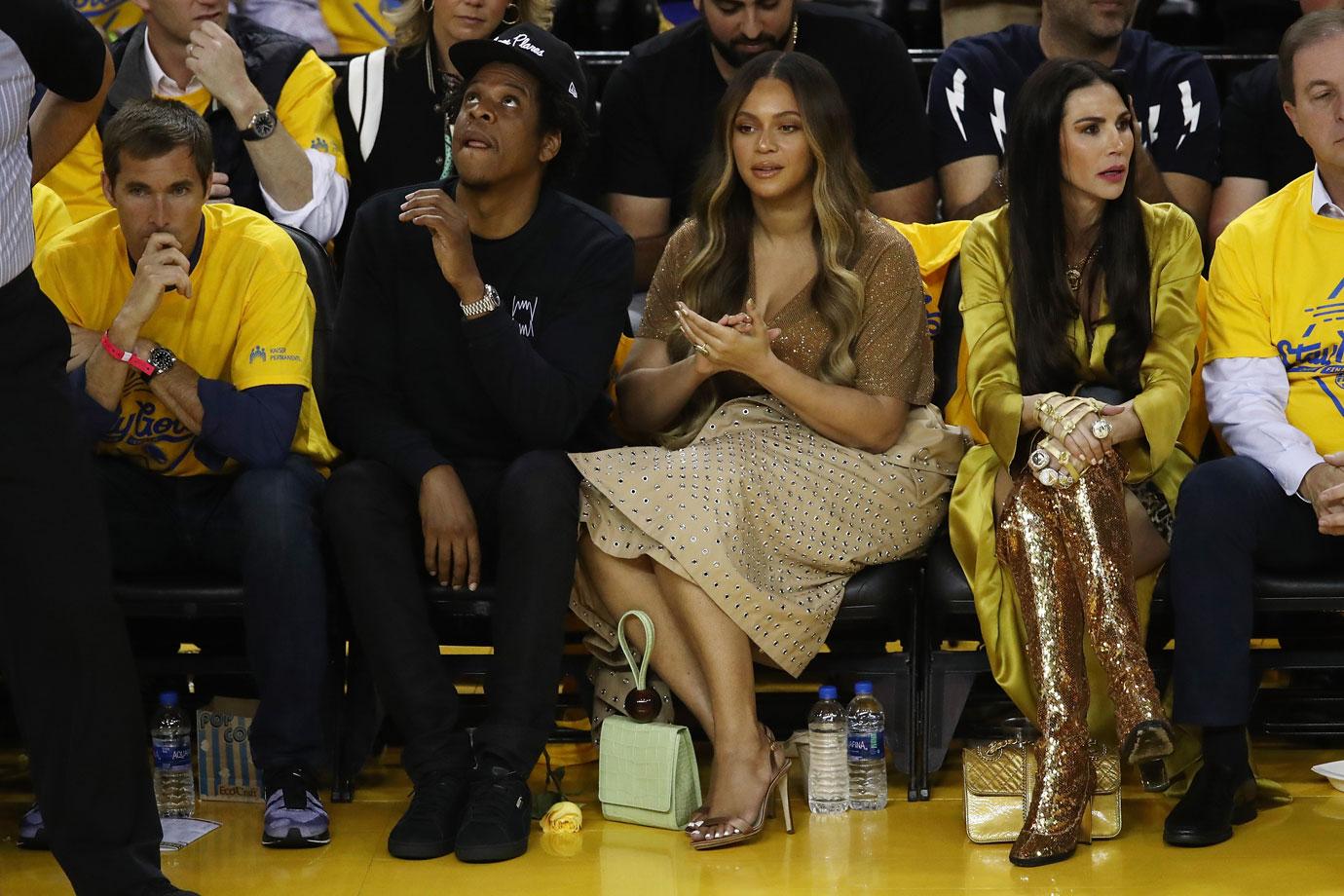 "Lawddd the Queen knew what she was doing when she nudged that girl. Queen wasn't feeling her," wrote a user.
Article continues below advertisement
All Hail Queen B!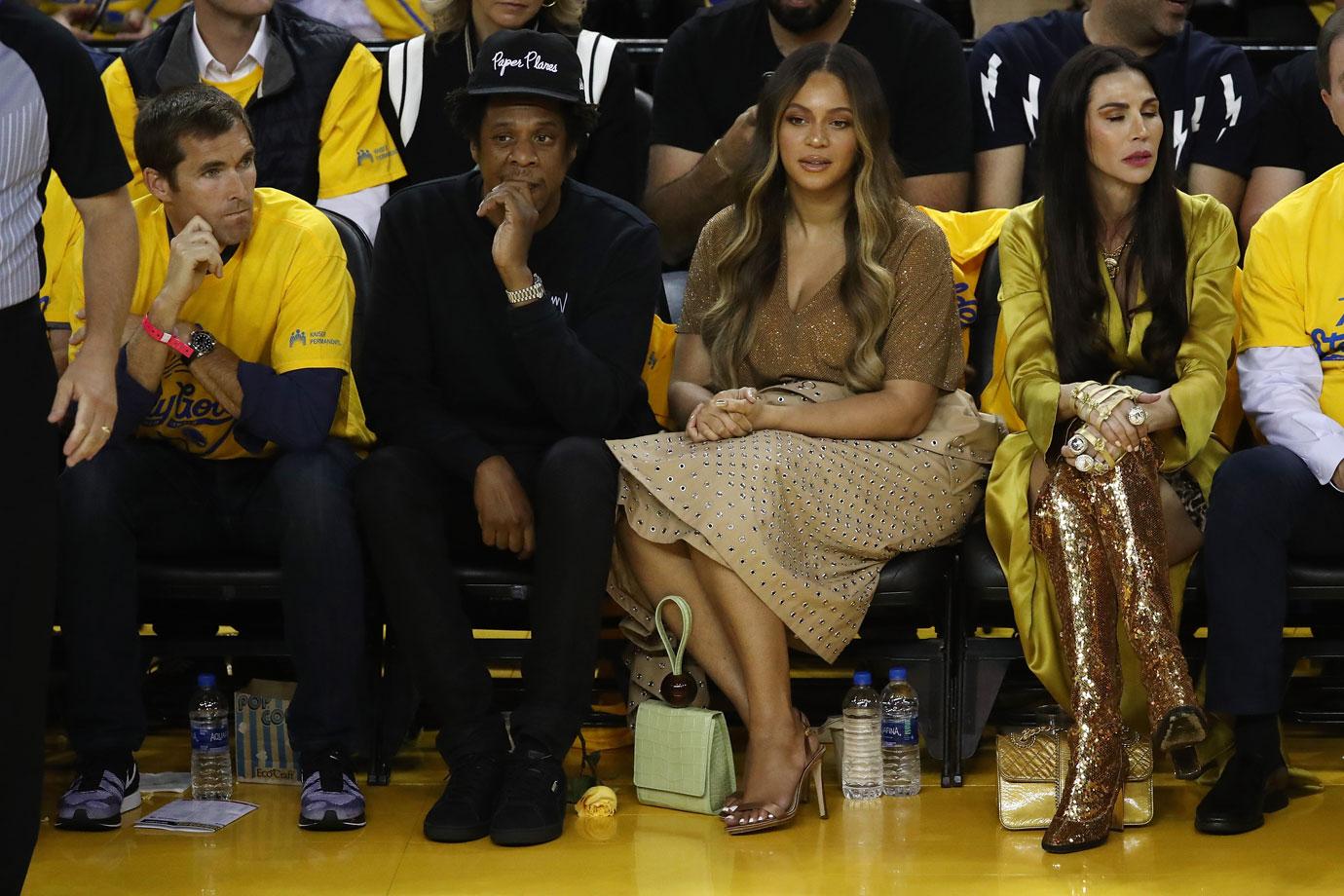 "I would leave the earth if Beyonce looked this ready to smack me," wrote another.