Vicki Gunvalson Finally Reveals The Truth About Her Role In Brooks' Scam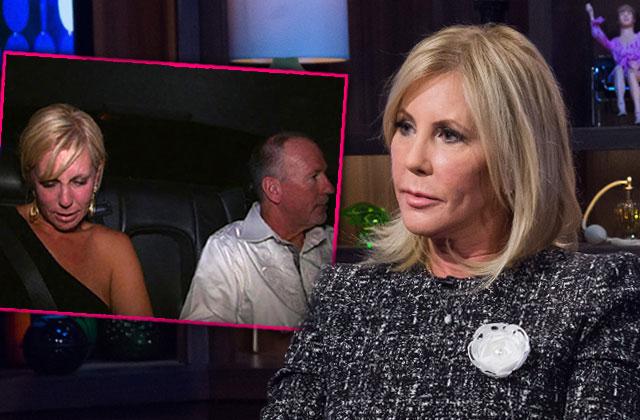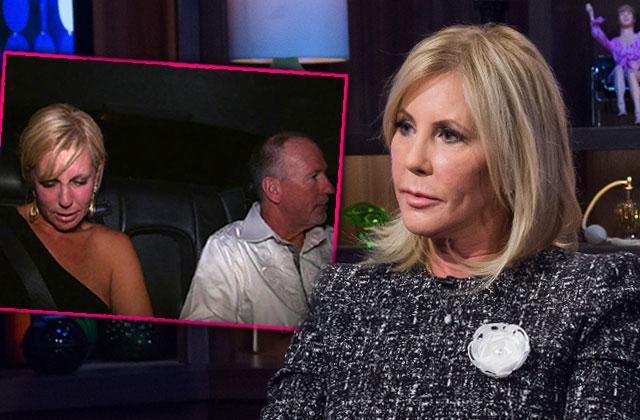 Vicki Gunvalson is finally telling the truth about Brooks Ayers' cancer lie! Click through the gallery to see her shocking defense of her busted ex-boyfriend.
Article continues below advertisement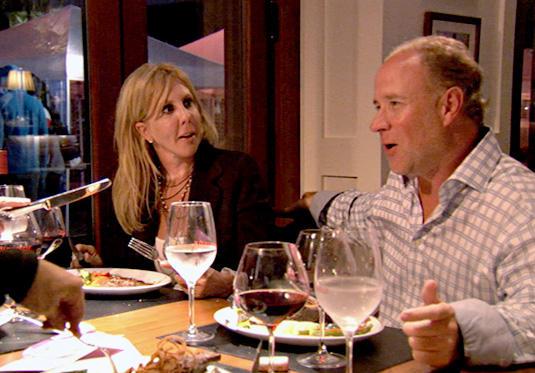 Ayers' cancer scam rocked the OC, but Gunvalson stood by her man. A year after the scandal broke, The RHOC star still wouldn't admit that she was complicit in his lies, and only blamed her ex-boyfriend. "I do believe there were lies being told, I don't know to what level," she said in a new interview.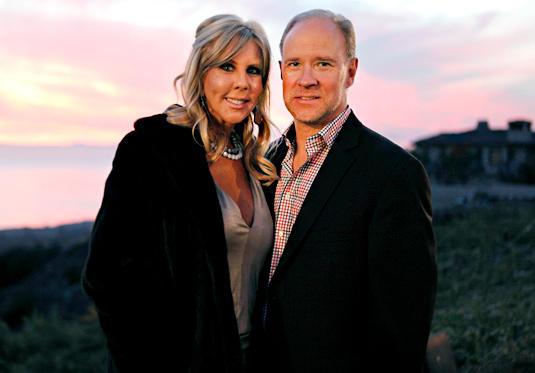 Despite being busted for lying, Ayers' story still rang true to Gunvalson. "I mean, I do believe he was sick, nobody can lose the amount of weight that he did," she told E! Online. "Nobody can throw up and have fevers the way that he did. Nobody would fake going to doctors the way he did. I saw the bills of all of these supplements he was taking."
Article continues below advertisement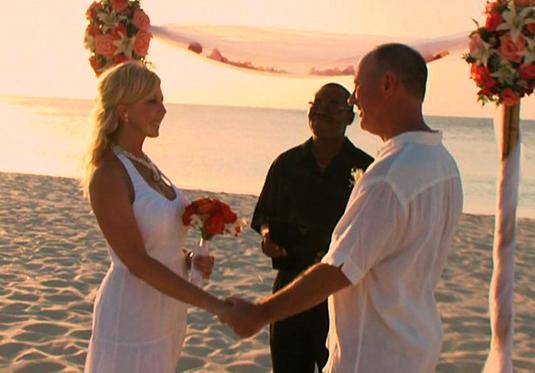 She kept making excuses for her former boyfriend. "Why would he spend that much money if he wasn't sick? I don't know…there are a lot of questions that I will never know the answers to but it wasn't like he was totally healthy the whole time," she claimed.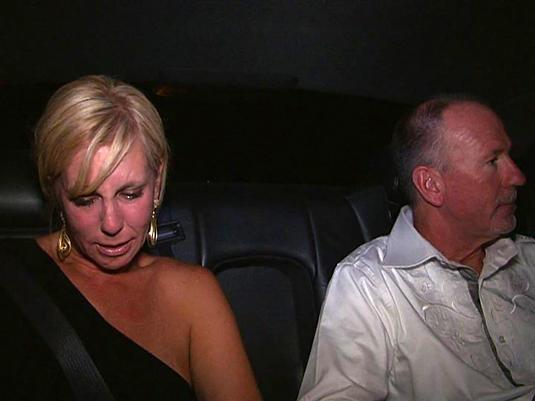 Ayers' medical documents were confirmed to be fake, but Gunvalson STILL didn't believe he was lying. "It was like a punch in the stomach… And I'll never know the truth, 100-percent the truth. And if I worry about that and fester about it, with how busy my life is, I am going to be stuck," she said. "So, I had to push it aside, I have to push it behind me."
Article continues below advertisement
Wines By Wives Launch Party For Celebrity Wine Of The Month Club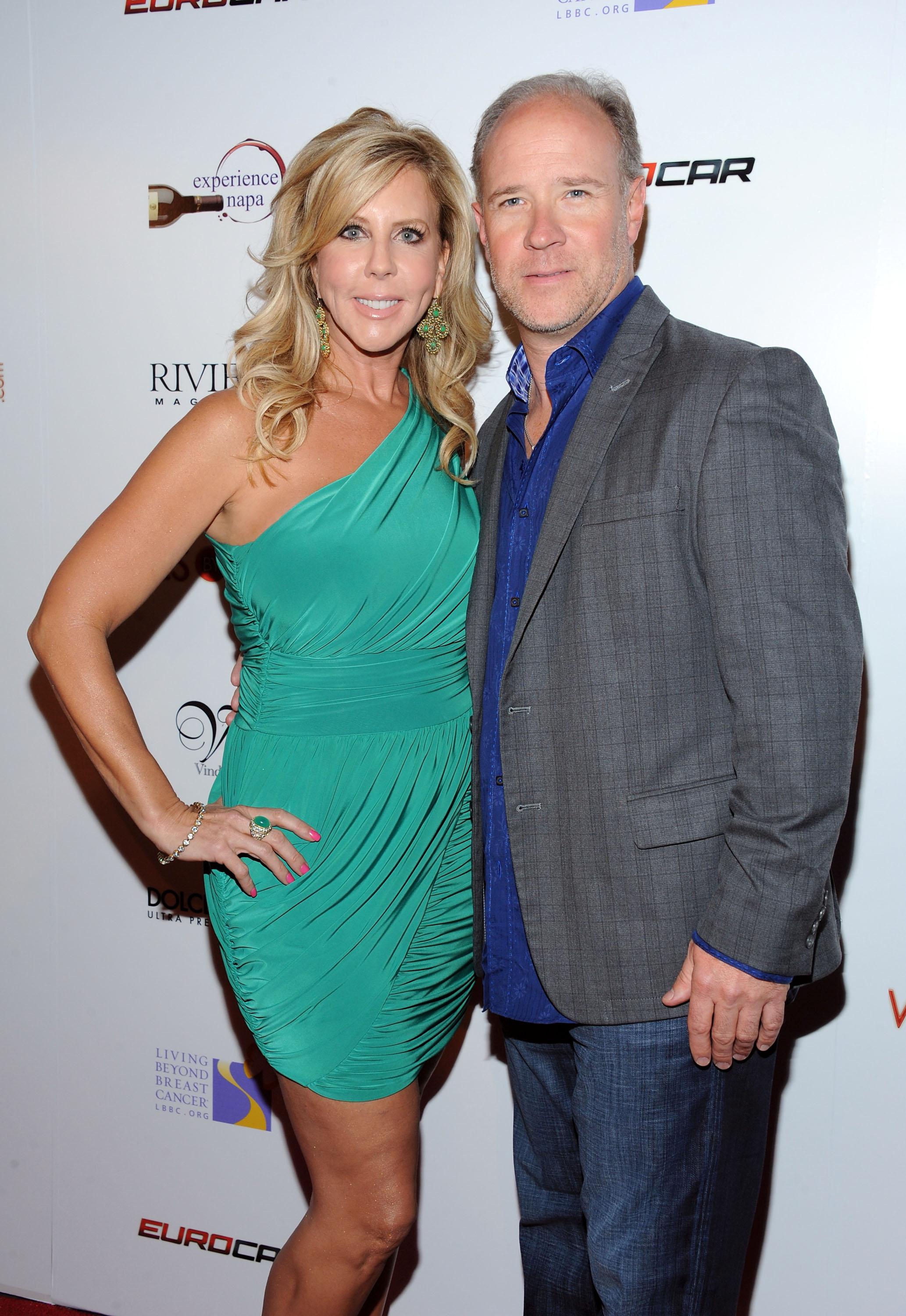 Gunvalson still gushed about her boyfriend whom she claimed to have known for 10 years. "I have great, fond memories of him. We had a great ride. It was a bumpy-ass ride, but it was a great ride," she recalled. "And it's over, it's done, I wish no harm for him, but I don't want him harming me, you know."
Watch What Happens Live – Season 12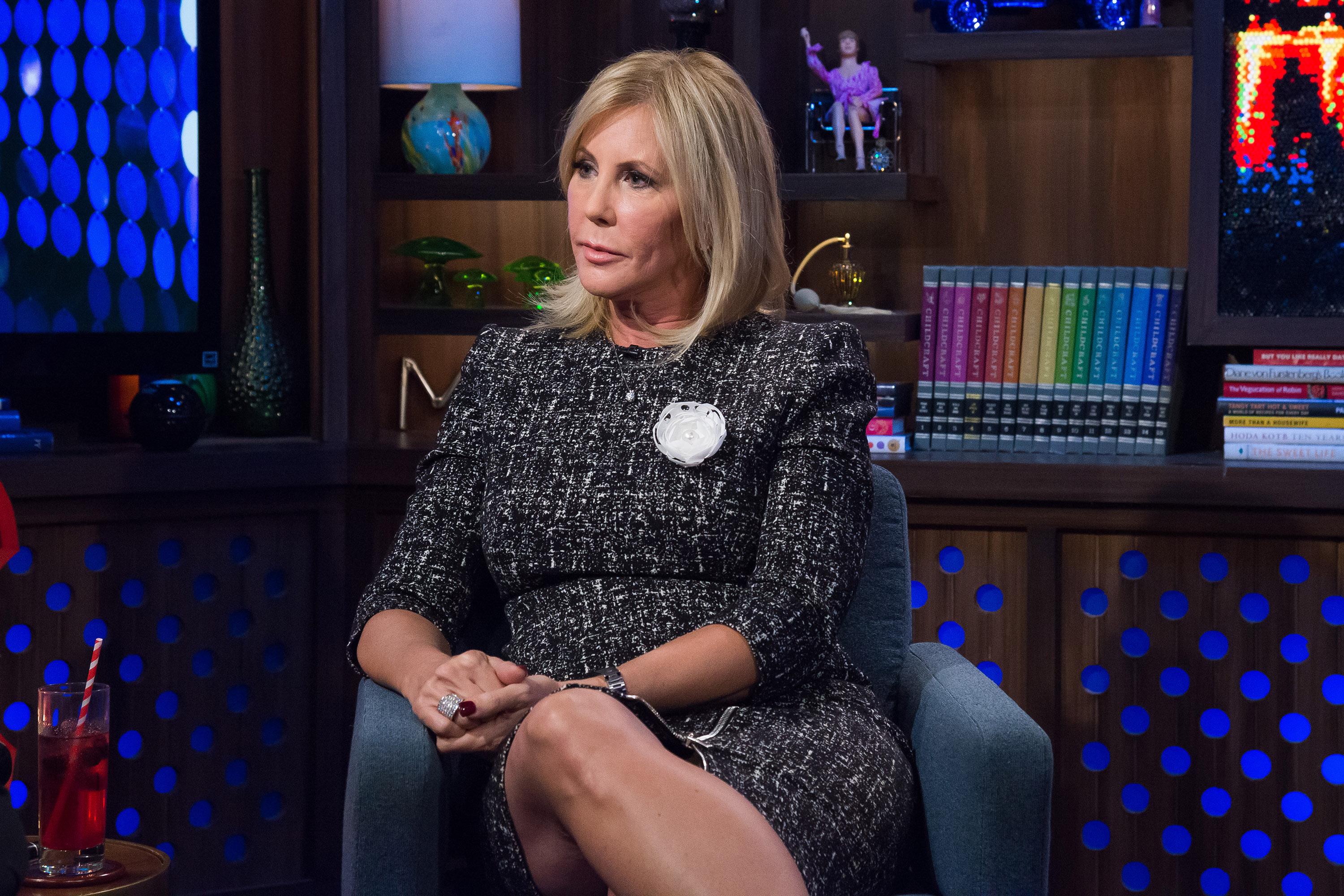 Meanwhile, Gunvalson slammed her Bravo co-stars for not supporting her in the situation. "I was so hurt on how they reacted to the information being relayed from him," she said. "I would have thought that they would have said, 'You know what Vicki, if he's lying or not lying, we still love you.' There would be no reason for me to lie! So that was the hard part, my friends … I never lied for him. What would be my benefit? So I think that was my biggest thing this year, getting back on the season, is handling all of those issues that they thought I lied."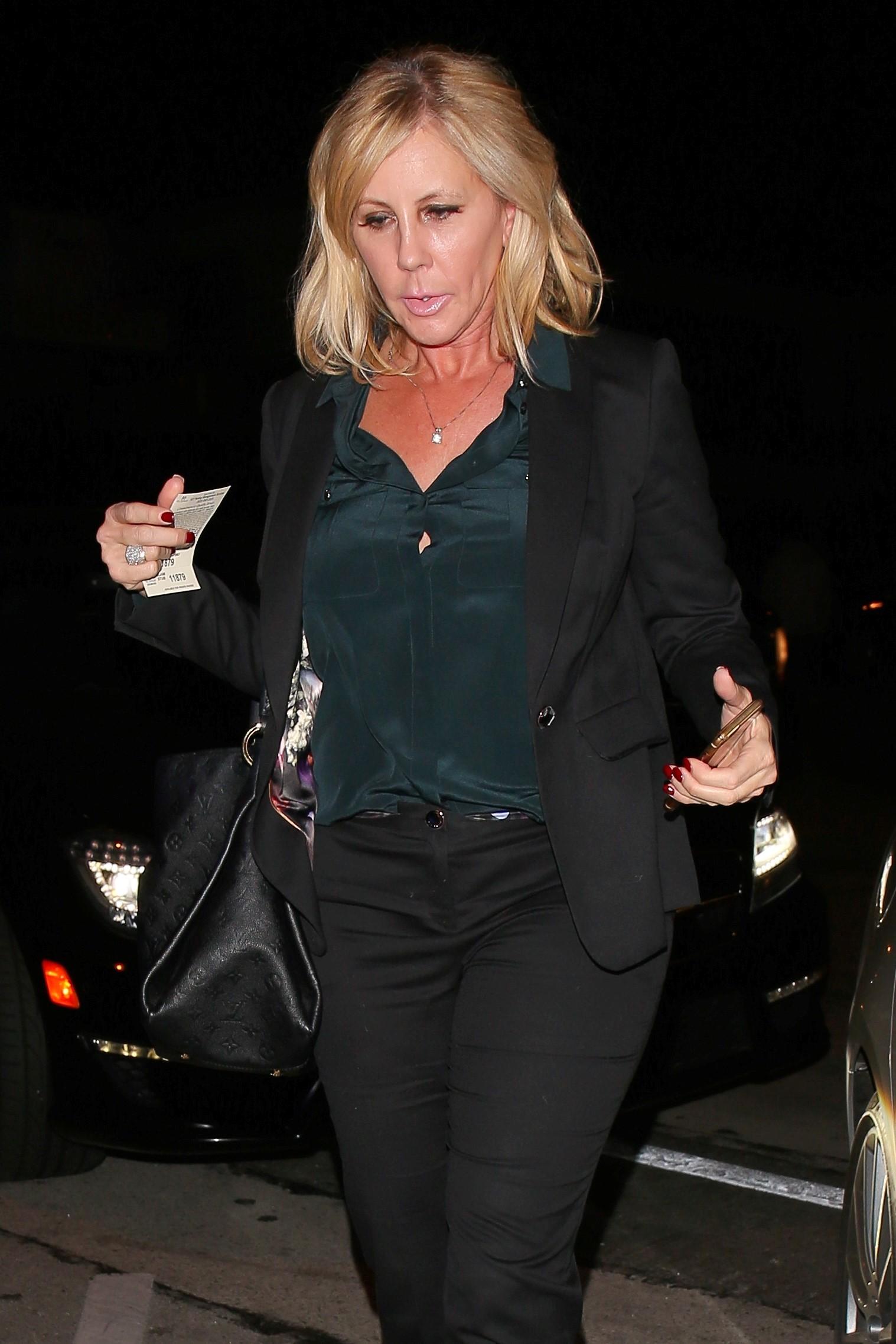 Gunvalson insisted that she was only guilty of one thing — love. "I'm not a detective, I trust everybody … Why would I think it's a lie? I am not going to be like Tamra Judge and go out and do detective work on someone that I am sleeping with and loving … The truth will always come out one way or the other so … I just loved him," she said. "That is all. I was guilty of loving him hard. So here we are a year later. He's good, I'm good and life goes on."