Tearful Vegas Sheriff Slams 'Conspiracy' During Emotional Update About Mass Shooting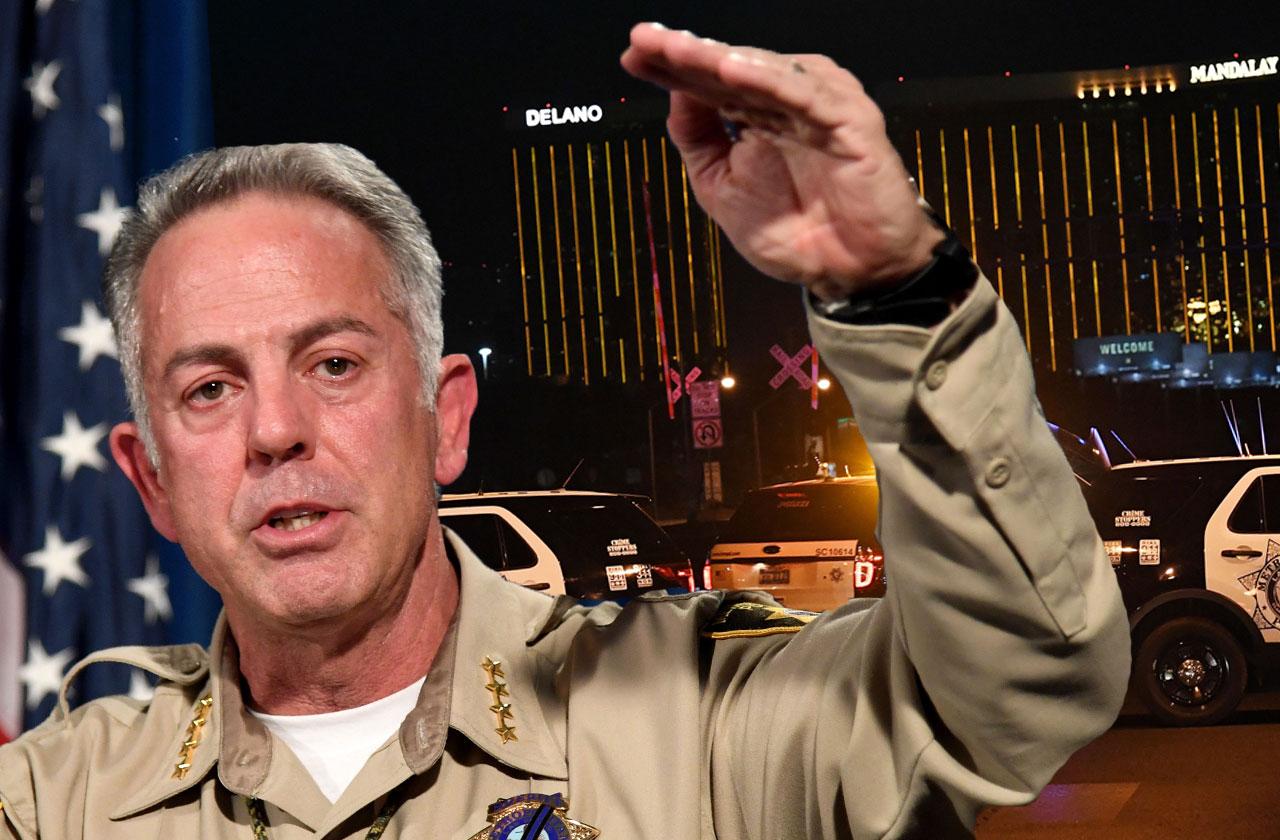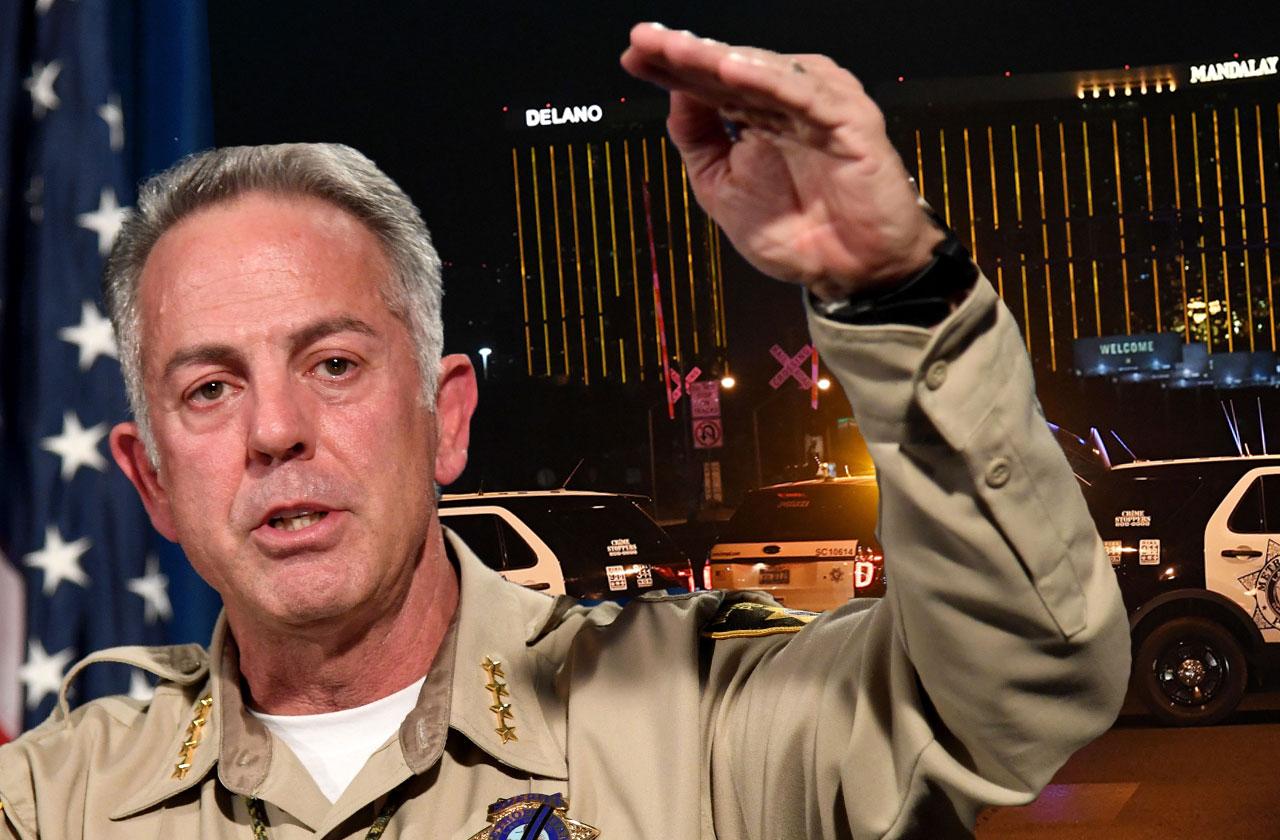 Sheriff Joe Lombardo broke down into tears during a press conference on Friday recounting details about the horrific Las Vegas shooting. Slamming the "conspiracy" theories that surrounded Stephen Paddock's mass slaughter of concert goers on October 1, 2017. The Sheriff revealed that the death toll from the slaughter remained at 58 but due to 45 more victims in "critical condition," he warned that "number may rise." Click through RadarOnline.com's gallery to find out which new shocking details the Sheriff revealed about the timeline of the shooting.
Article continues below advertisement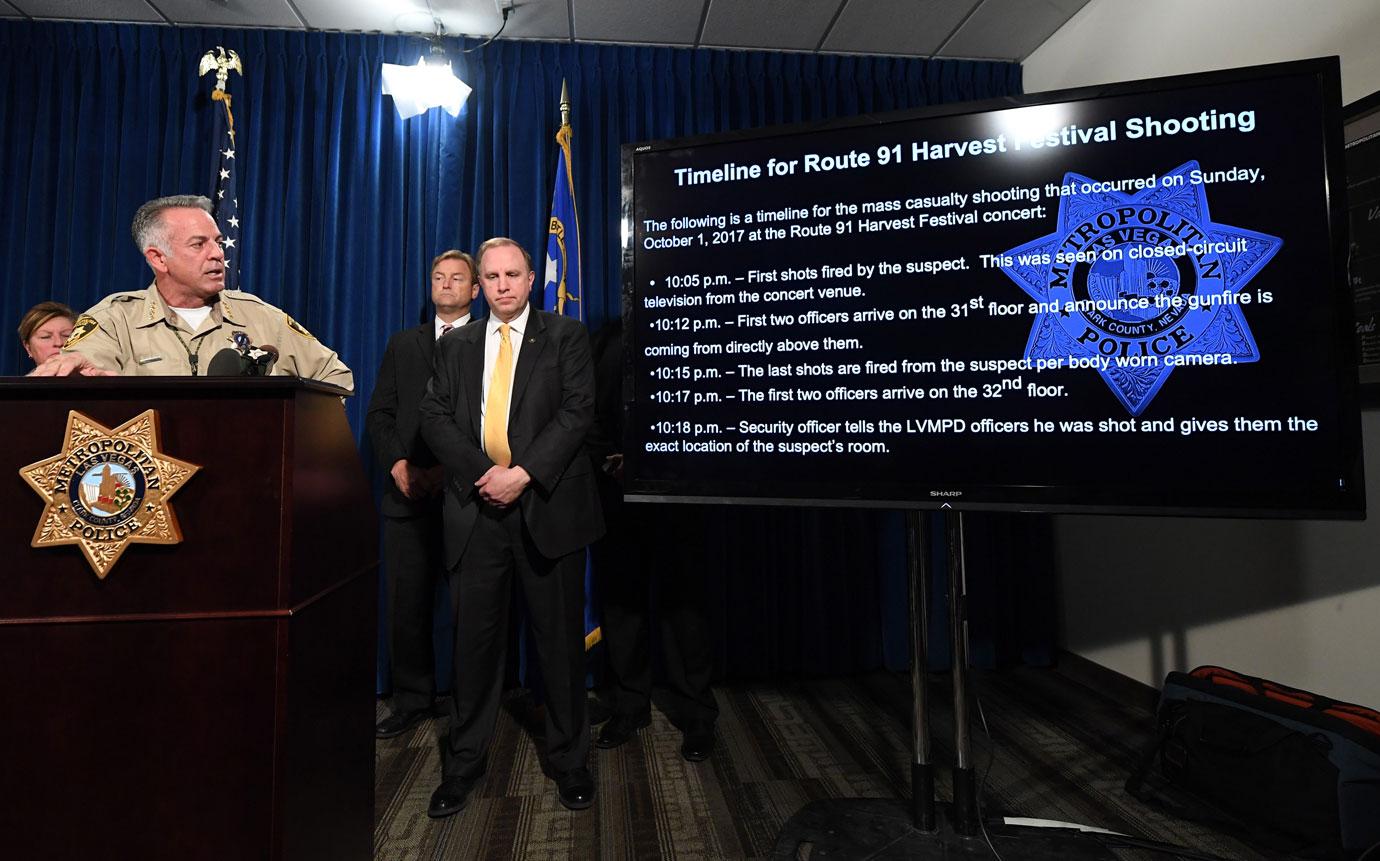 The Sheriff revealed that there had been three targets during the fateful night. With his voice breaking, Lombardo noted that Officer Brady Cook sustained four gunshot wounds as he arrived at the Mandalay Bay hotel. "The suspect was firing upon the crowd as our officers started to arrive by vehicles," he said, becoming choked up. "He Paddock adjusted his fire and directed it to the police individuals. The response of those individuals saved lives. Maybe it was preventing the wolf from getting to his door."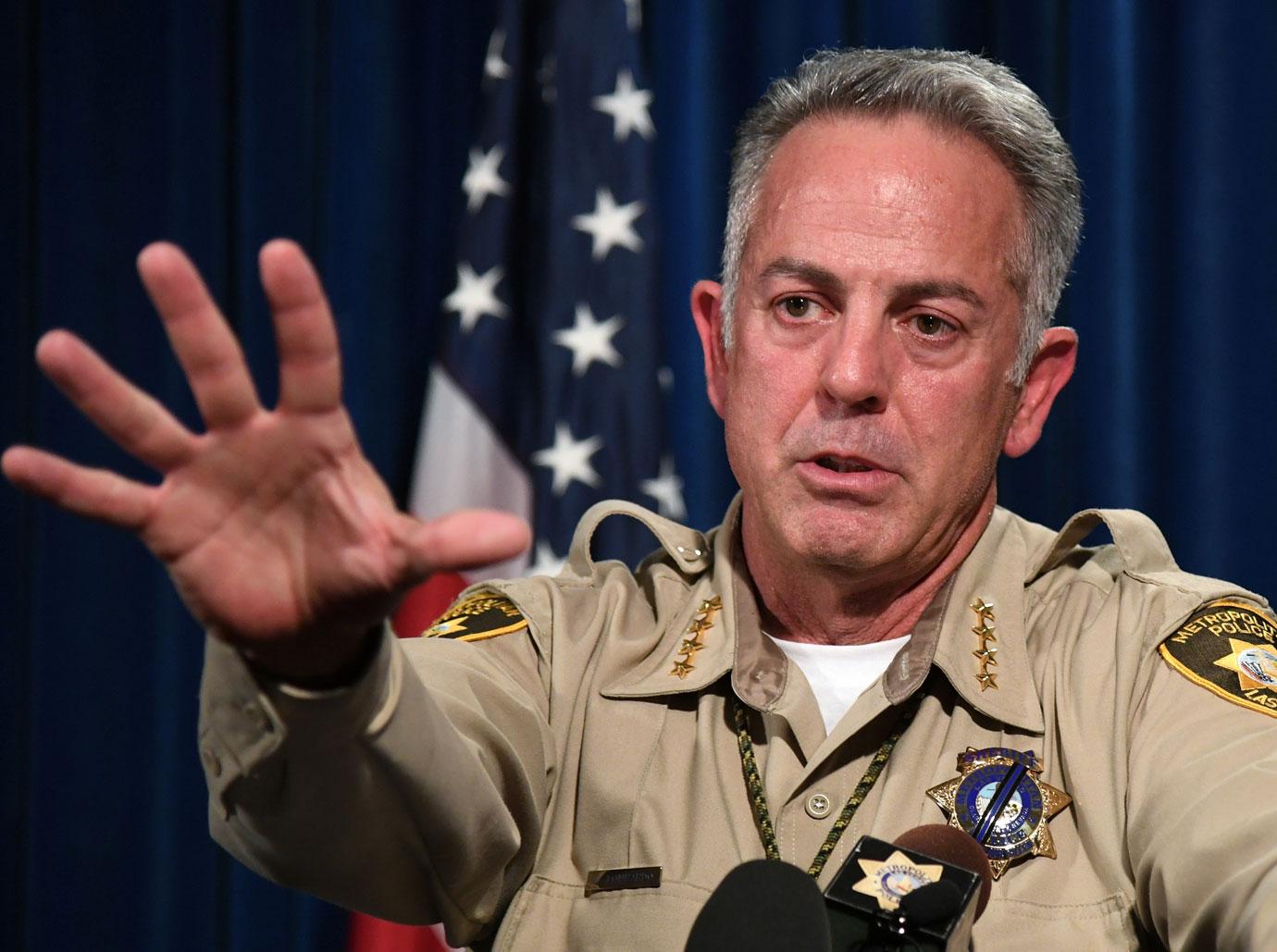 Paddock fired at the airport fuel tanks, the Sheriff confirmed. "We believe the fuel tanks were fired upon with intent," he said about the shooter's intention to blow up the tanks at the McCarren airport. Saying they spoke to experts, he noted there was a "Very low probability that aviation fuel could be ignited by gunfire."
Article continues below advertisement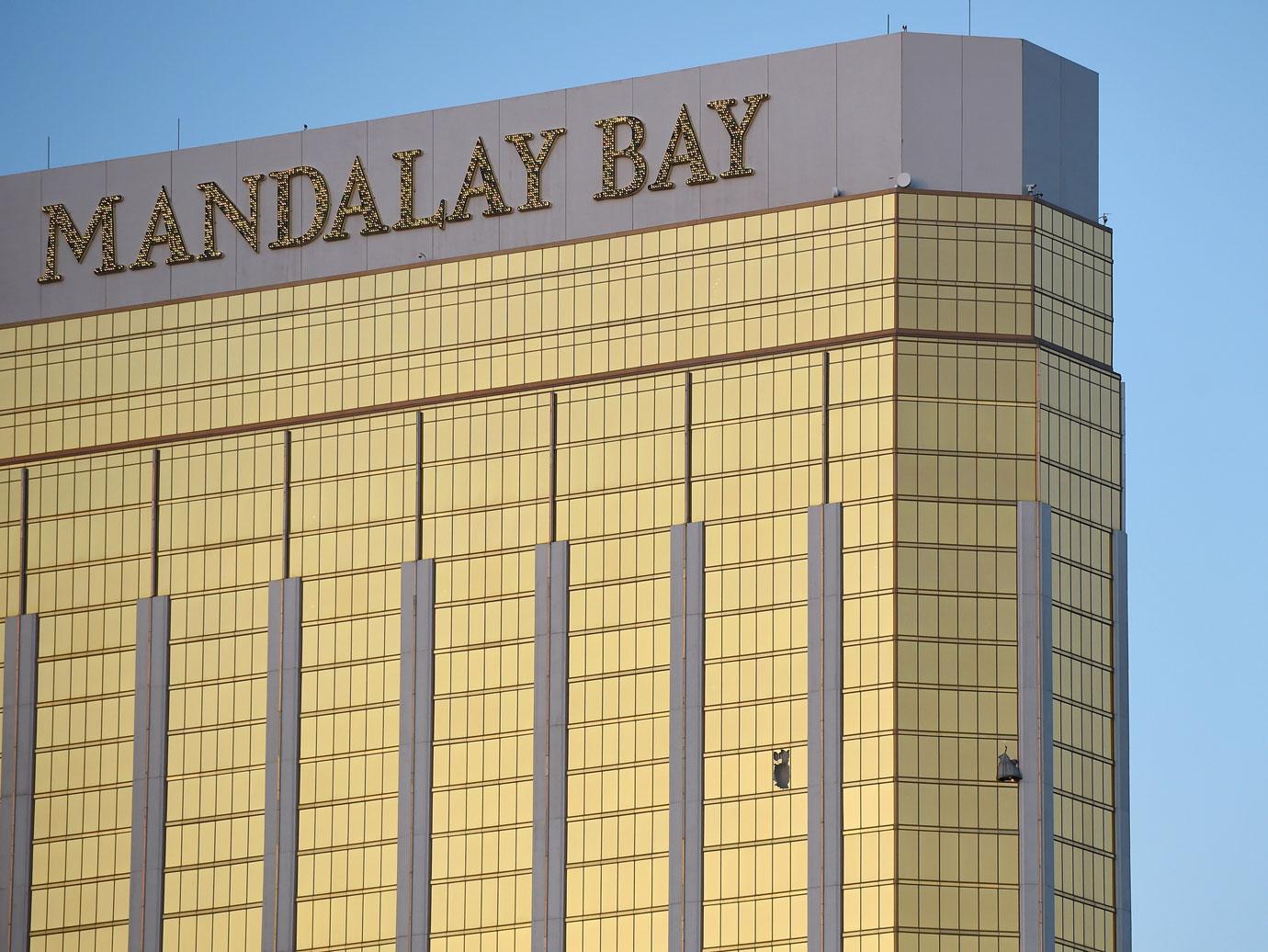 Sheriff Lombardo said he was "offended," by the claims of "incompetence," after he revealed that there had been a significant change in the timeline, saying "I still stand by the timeline."
MORE ON:
Las Vegas Shooting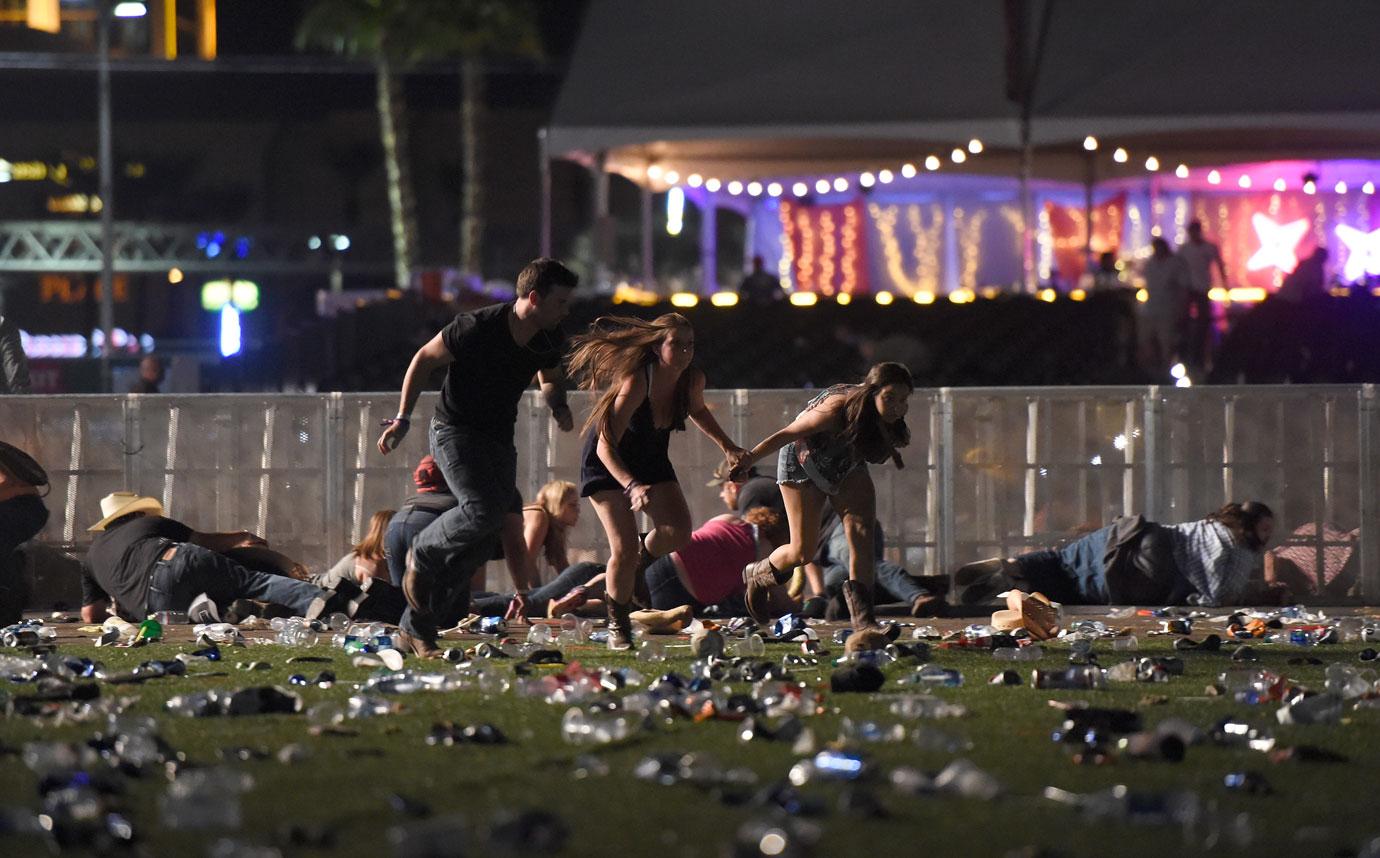 He detailed 10:05pm as the "initial volley of fire. Mr. Campos received his wounds in close proximity to 22:05. He attempted to relay the information via radio and via cell phone. At 22:17 officers first arrived on the scene at the room. The suspect fired for 10 minutes. Upon our arrival on the floor the firing had ceased."
Article continues below advertisement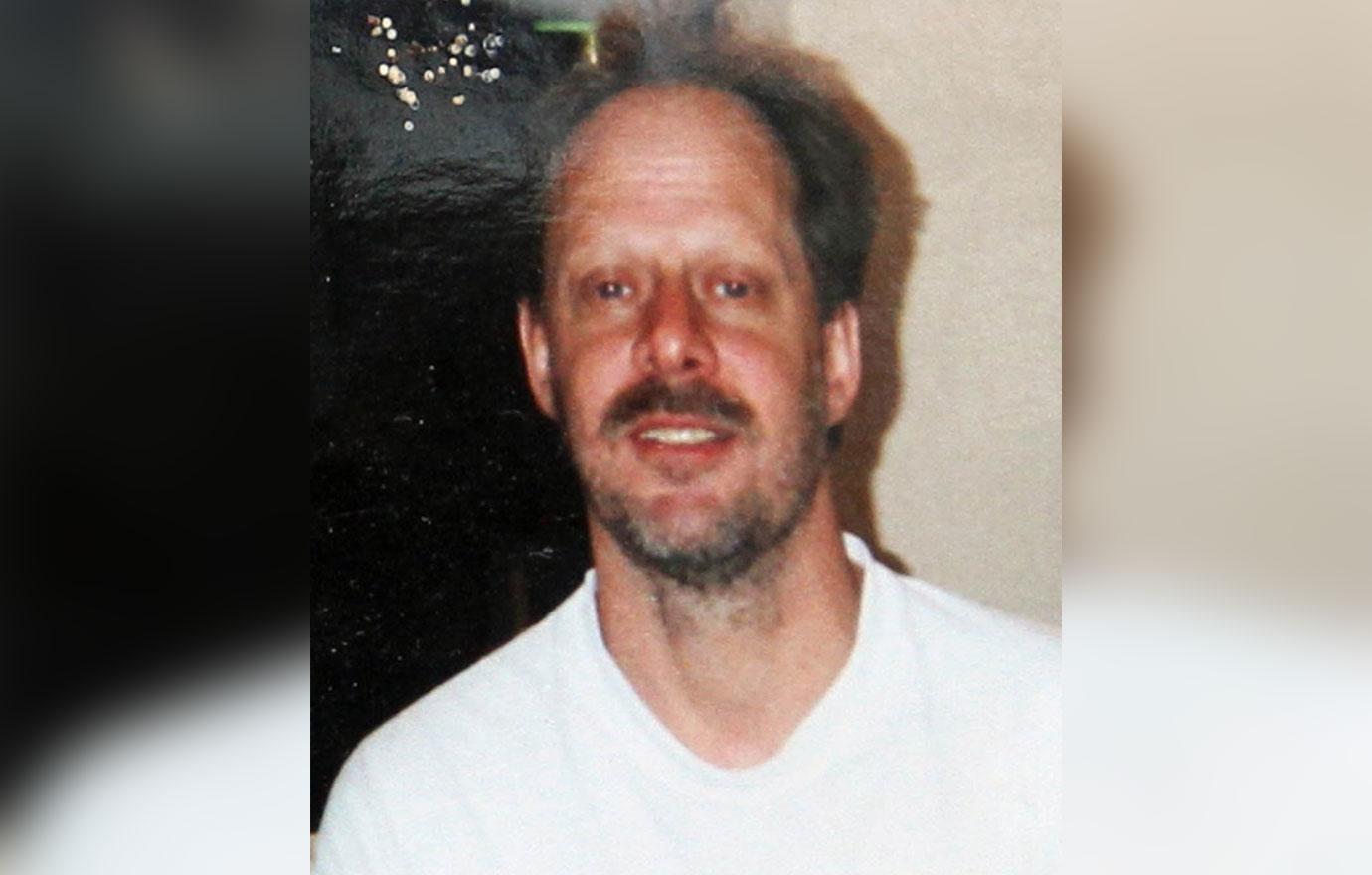 Sheriff Lombardo also said that the autopsy on Mr. Paddock had been completed. "In the early evaluation there was no abnormalities observed visually. His brain has been shipped to an appropriate evaluation facility in order to take a microscopic view of the brain. It is yet to be known if there are any abnormalities."
"There is no conspiracy between the FBI, LVMP and the MGM," Sheriff Lombardo insisted. "Nobody is attempting to hide anything in reference to this investigation. My attempt is to give you information as I know it unverified to calm the public. Not to establish a legal case. We are standing hand-in-hand with the FBI in this investigation."
We pay for juicy info! Do you have a story for RadarOnline.com? Email us at tips@radaronline.com, or call us at 800-344-9598 any time, day or night.