Exclusive
Is Tori OK? Spelling Gains 35 Pounds Amid Medical Crisis, Experts Say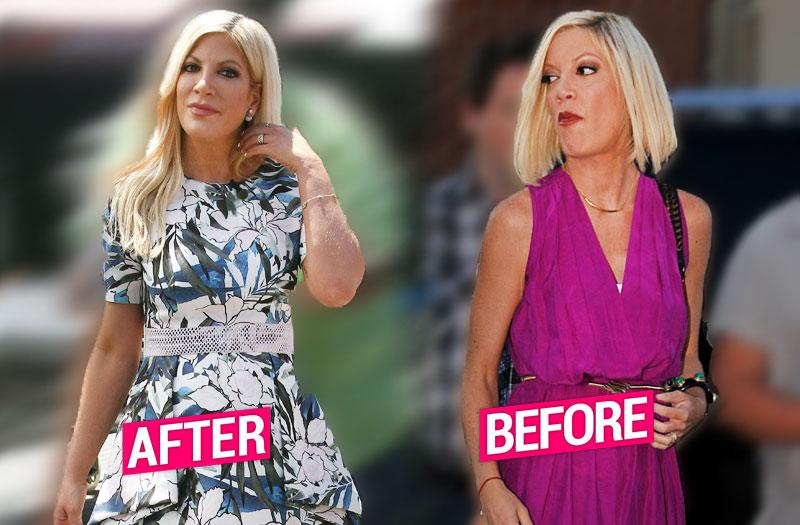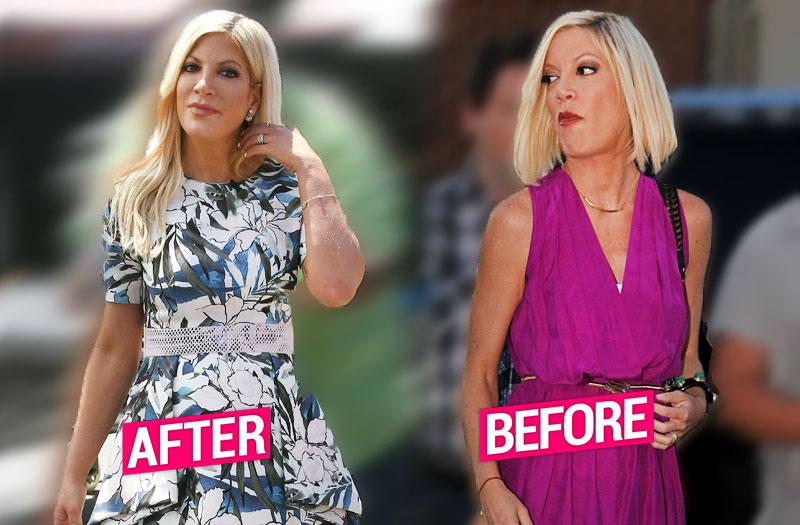 Struggling reality star Tori Spelling has a lot on her plate — literally. The 43-year-old mother of four and wife of Dean McDermott appeared on Extra yesterday, looking the heaviest she's ever been. RadarOnline.com spoke exclusively to three nutritionists and trainers who revealed how much weight Spelling has gained in recent months.
Article continues below advertisement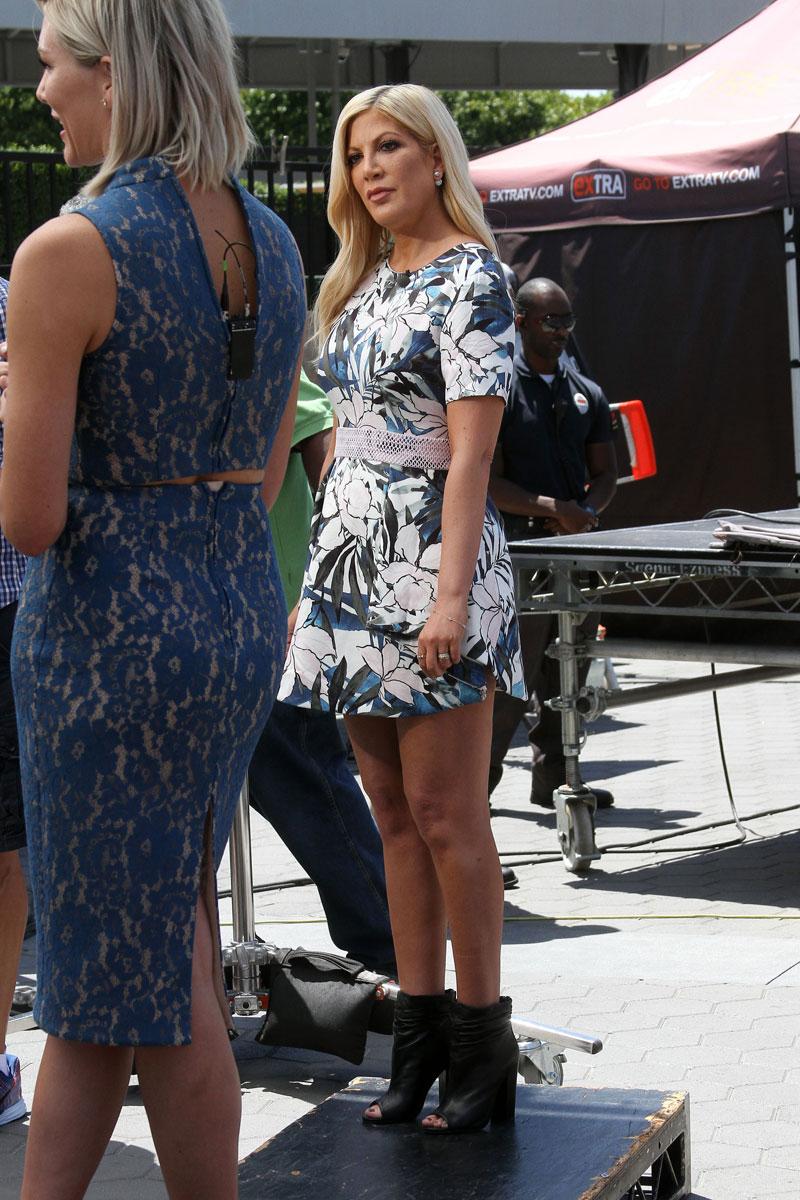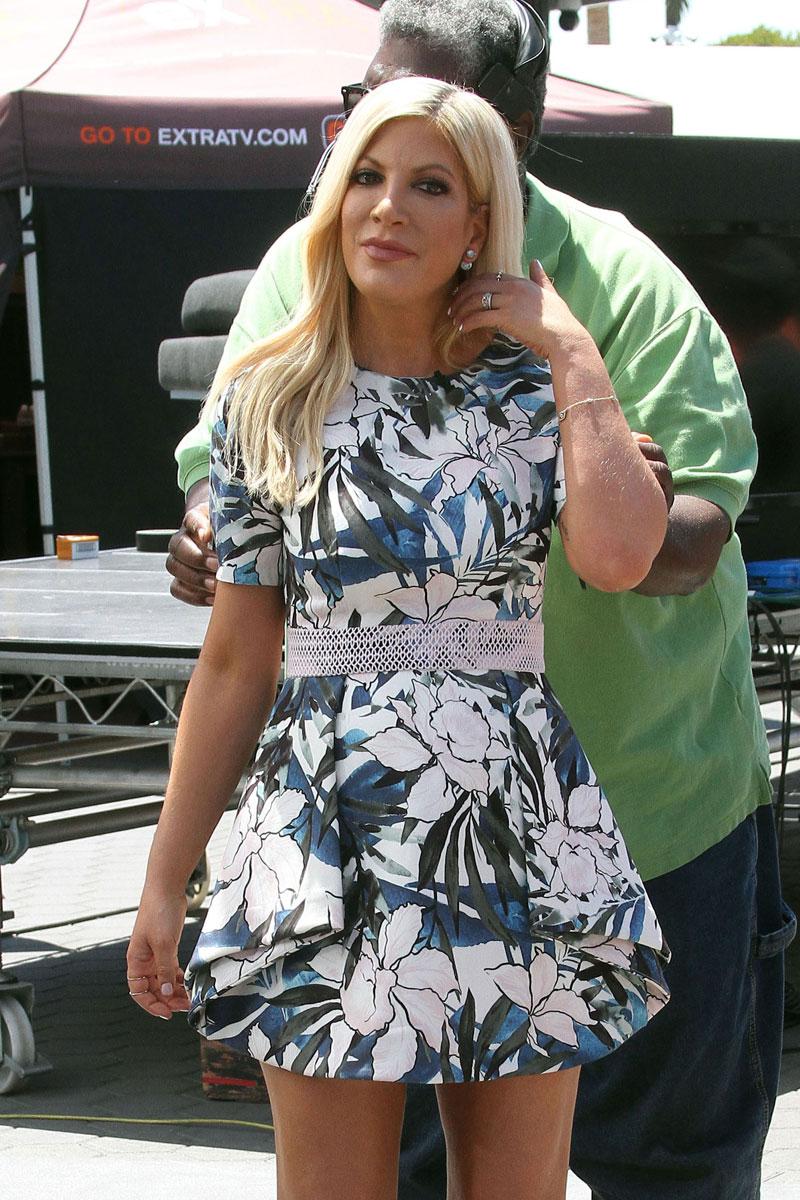 "Tori has gained a lot of weight in her face. Her face structure has changed to appear much more rounder and fuller," said Ciardiello, who has not worked with Spelling.
Article continues below advertisement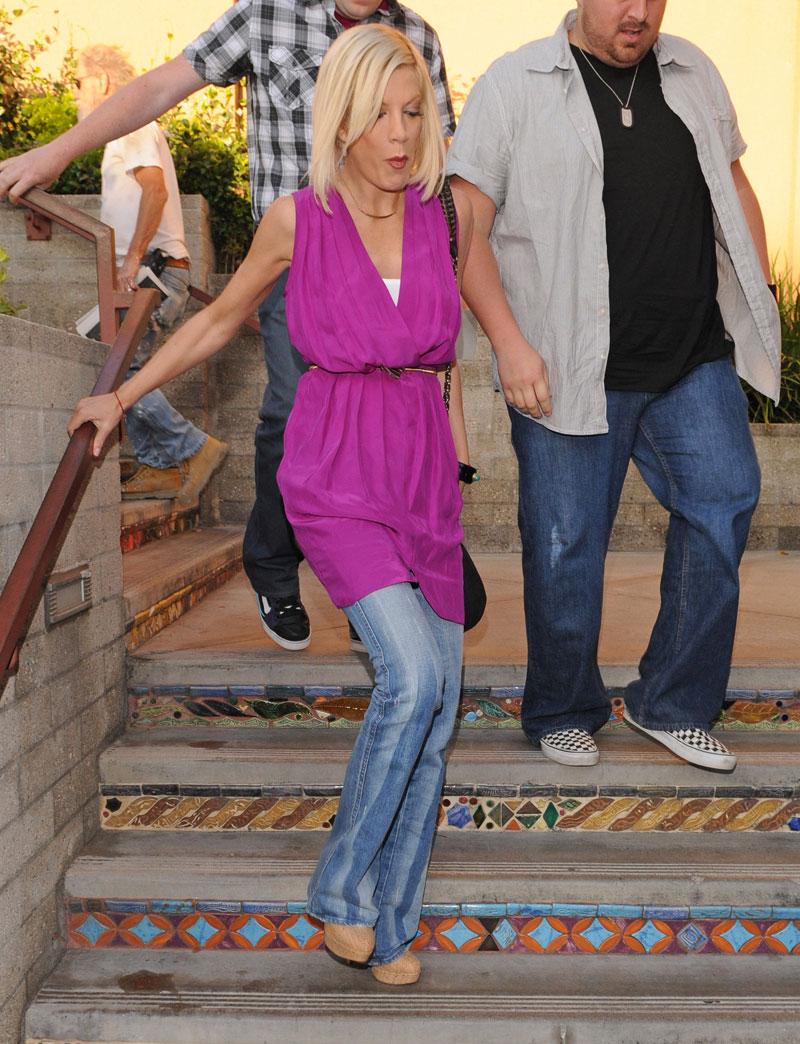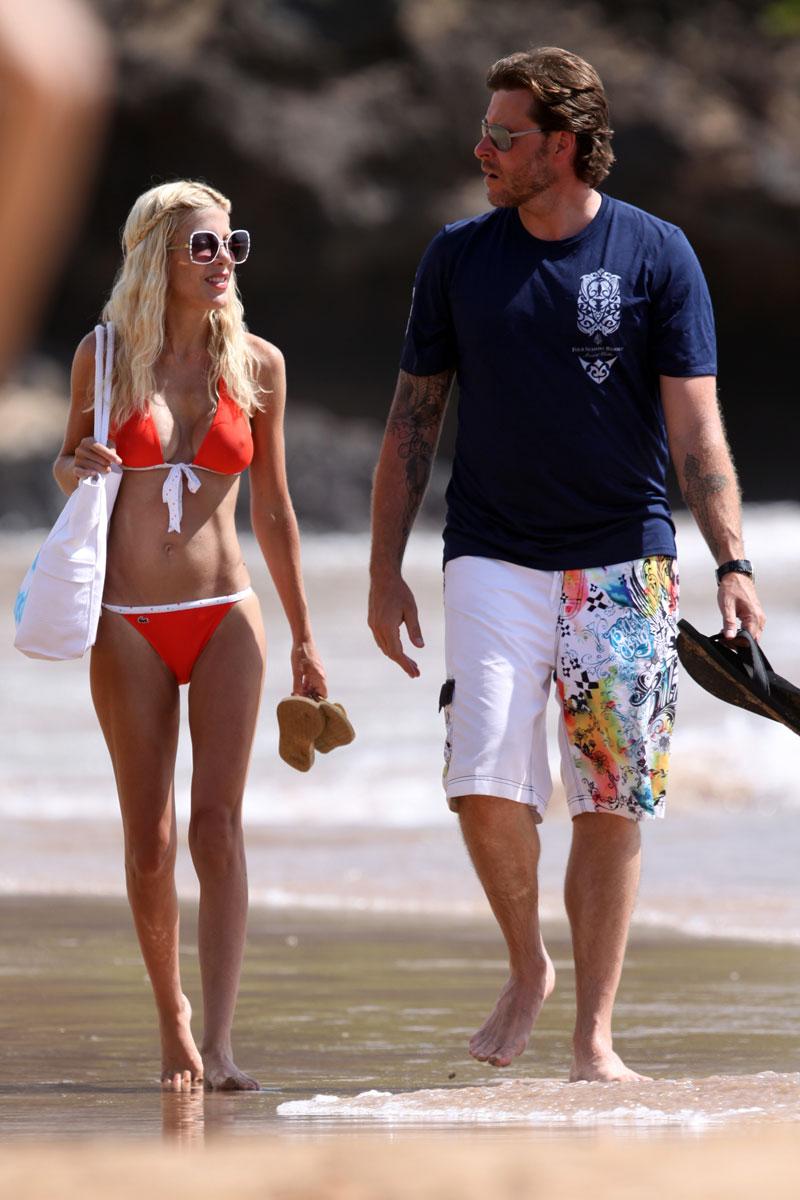 After viewing the same set of before and after photos, personal trainer Danie Laga from DCXFitness.com, who has not trained Spelling, said, "I would say that Tori has gained anywhere between 35-40 pounds. It is proof that being skinny without exercise is not sustainable."
Article continues below advertisement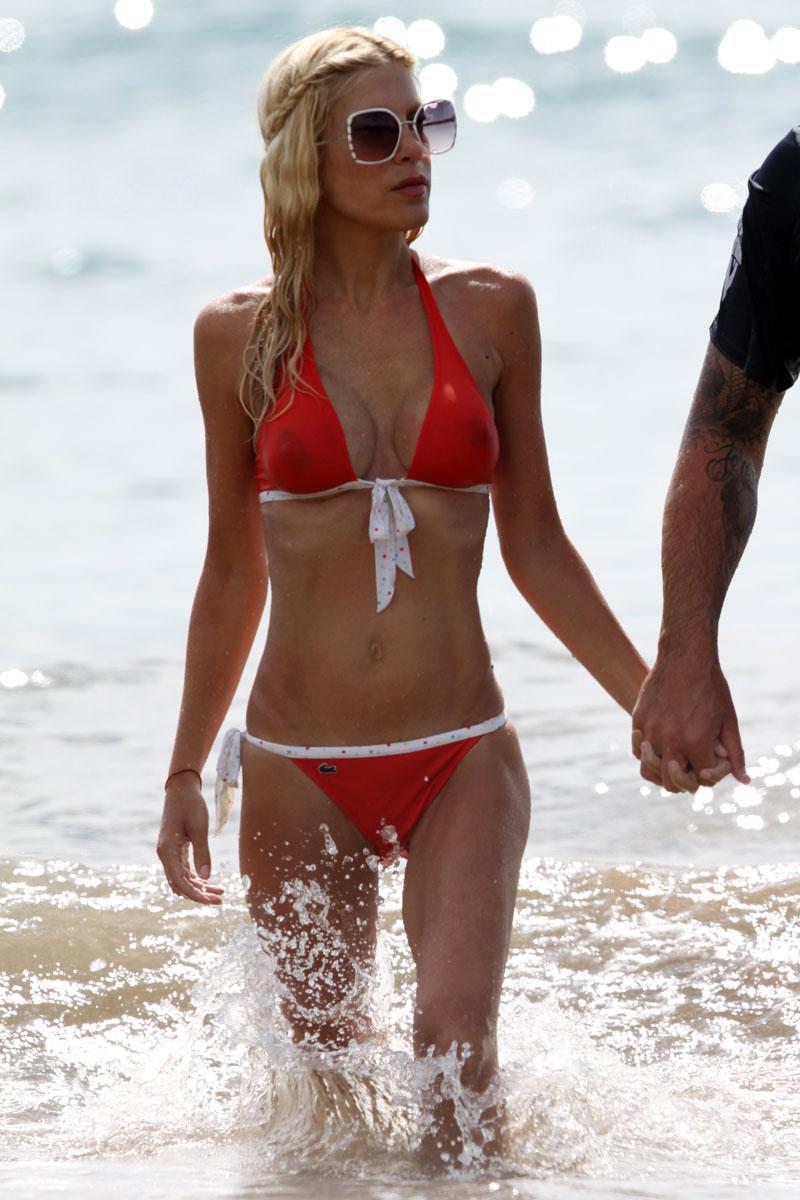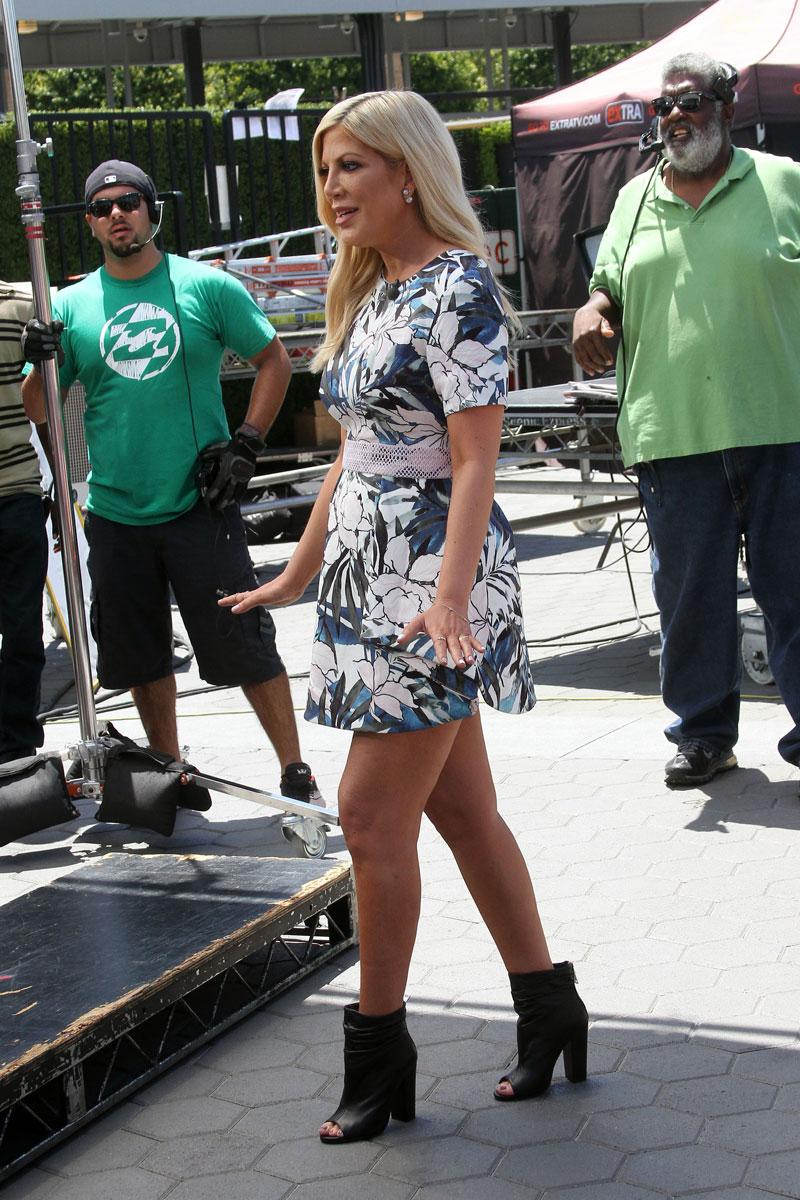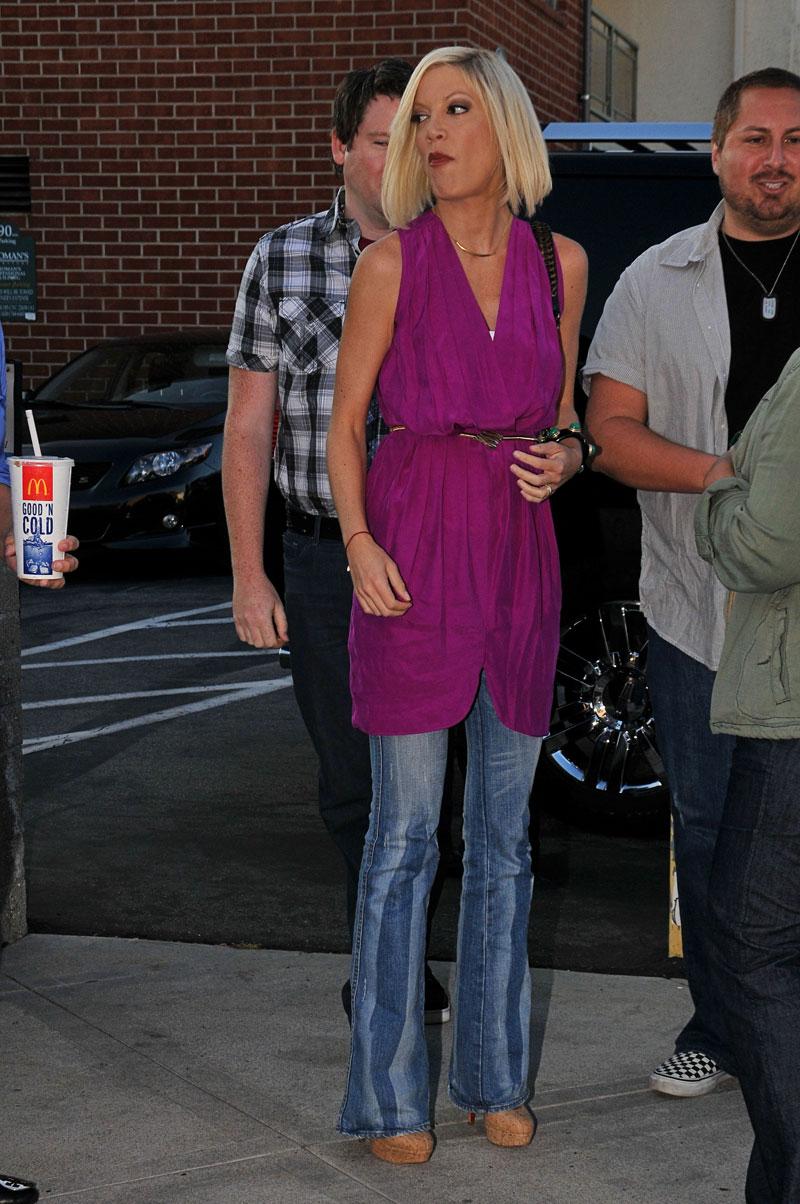 Do you think that Tori Spelling looks better now or before? Tell us your thoughts below.