Tori & Dean Hit IHeart Radio Music Fest With Five Kids Amid Money Woes
Tori Spelling, husband Dean McDermott, and all five of their children posed on the red carpet at the iHeart Radio Music Fest in Las Vegas on Friday amid the family's severe financial problems. The BH90210 star, 46, continues to flaunt their celebrity lifestyle despite her new show's ratings trouble and ongoing legal money battles. She even posed with her co-star Ian Ziering, 55, at the function.
Spelling wore a sparkly silvery white sleeveless dress to the event which had a long back but was open in the front to show off her legs. The gown boasted an elaborate fringe. McDermott, 52, and their kids were casually dressed to open up the two-day music event at the T-Mobile Arena. As RadarOnline.com recently reported, the clan took a luxurious vacation to Maui, Hawaii that encompassed Labor Day.
Article continues below advertisement
Photos from September 2 showed Spelling and McDermott enjoying some family time with their mini-mes at the Four Seasons resort there. They looked stylish in colorful beach outfits and even got to have some fun on a boat outside of the hotel. Spelling and McDermott's kids snorkeled while the couple rested on board. At the time, Spelling showed off her toned body in a plunging yellow swimsuit and purple maxi skirt. Her husband, meanwhile, went for a casual black T-shirt and swim trunks look.
The expensive outing raised eyebrows as the couple continues to fight financial trouble. The actress, who now stars in a reboot of the original Beverly Hills 90210, initially owed City National bank $219,796.66 for unpaid bills in 2016, but that figure has ballooned due to about $400,000 due to the daily interest rate. The bank was awarded a judgement of $202,066 in 2017 but later claimed the actors never paid. A bench warrant was then issued after Spelling failed to appear in court. The warrant was dissolved this April, as the actress agreed to provide documents during a meeting with attorneys.
Article continues below advertisement
At the same time, Spelling and McDermott are also in a legal war with American Express Bank. Earlier this year, the bank asked authorities to possess $88,391.25 from Spelling's banking account in order to begin to pay back her credit card bills. Meanwhile, the ratings for Spelling's new series have been shaky -- as she and McDermott are renting an expensive home in the Hidden Hills area of Los Angeles. In another embarrassment for the former poor little rich girl, a source exclusively told Radar that after Spelling moved in, she's been trying to befriend neighbor Kim Kardashian. But the Keeping Up with the Kardashians star wants nothing to do with Spelling, partly because of the 90210-er's "tacky" debts, the insider said.
Article continues below advertisement
Scroll through Radar's gallery for more on Spelling and her family's weekend public appearance.
Article continues below advertisement
Money Lifeline?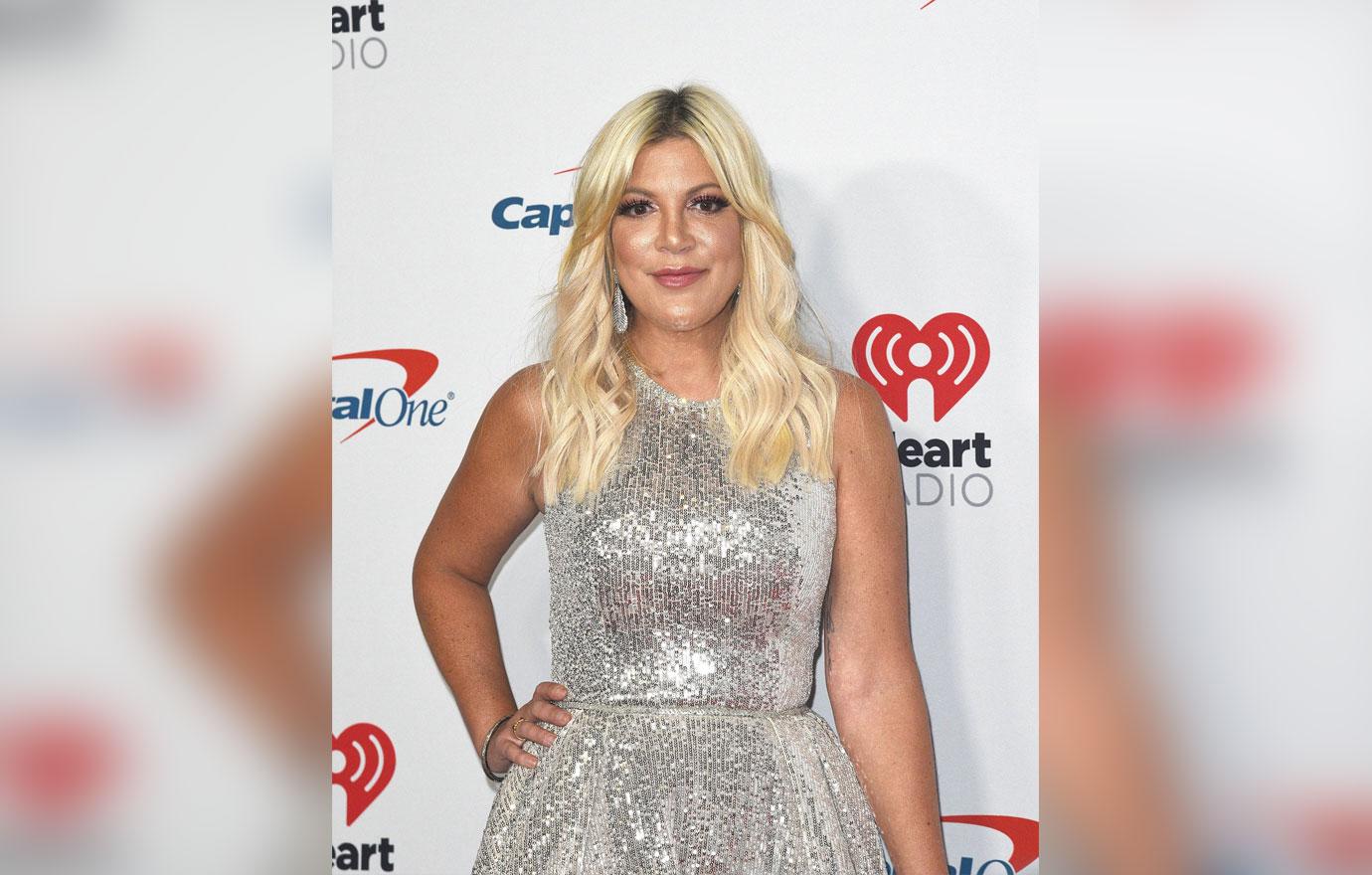 As Radar readers know, Spelling is making $70,000 per episode for the Beverly Hills, 90210 revival. She is also reportedly getting an additional $15,000 per episode for co-creating the show.
Article continues below advertisement
Dressing Up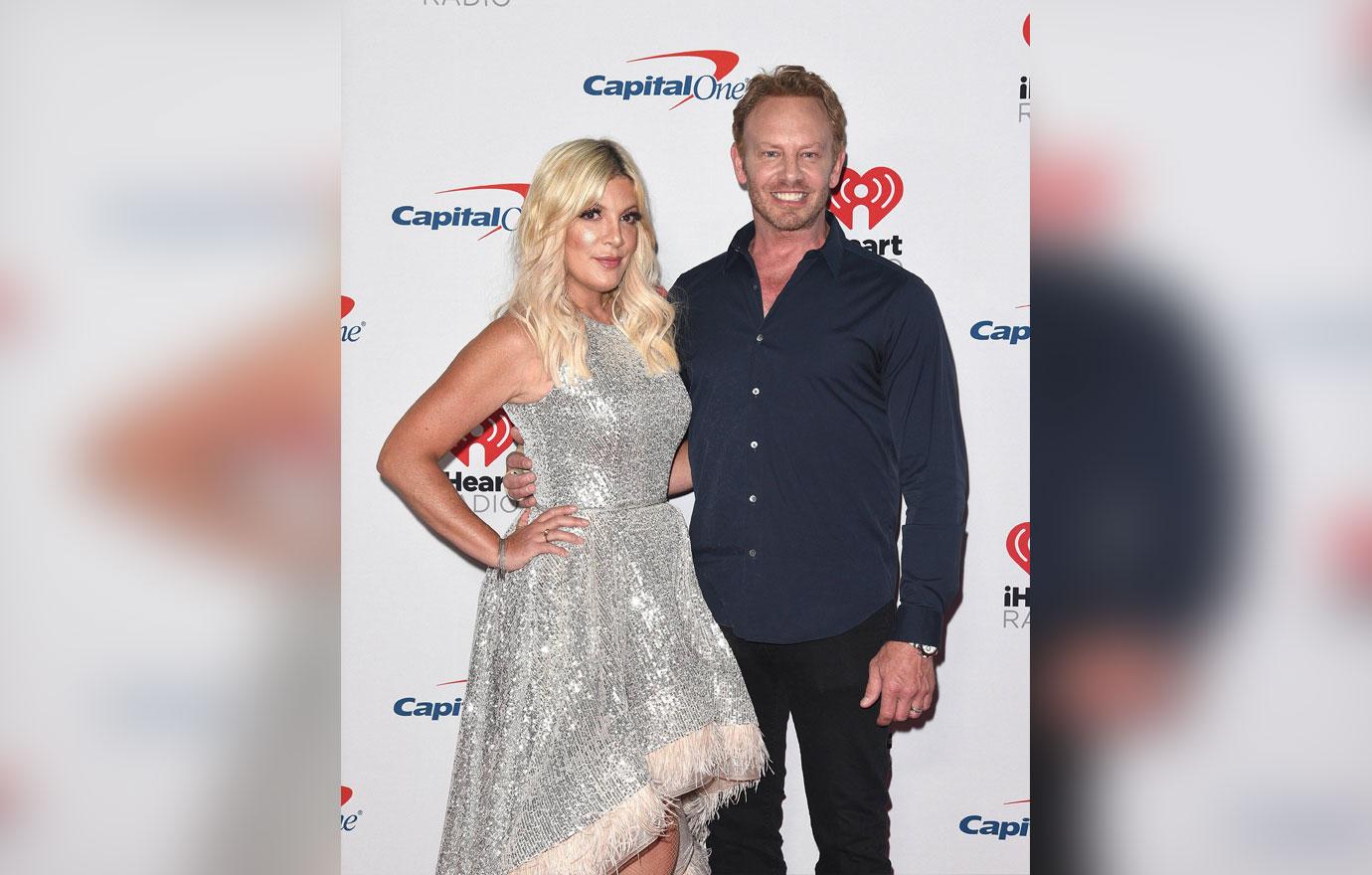 Spelling looked glamorous at the iHeart event with her family.
Article continues below advertisement
Not Worried?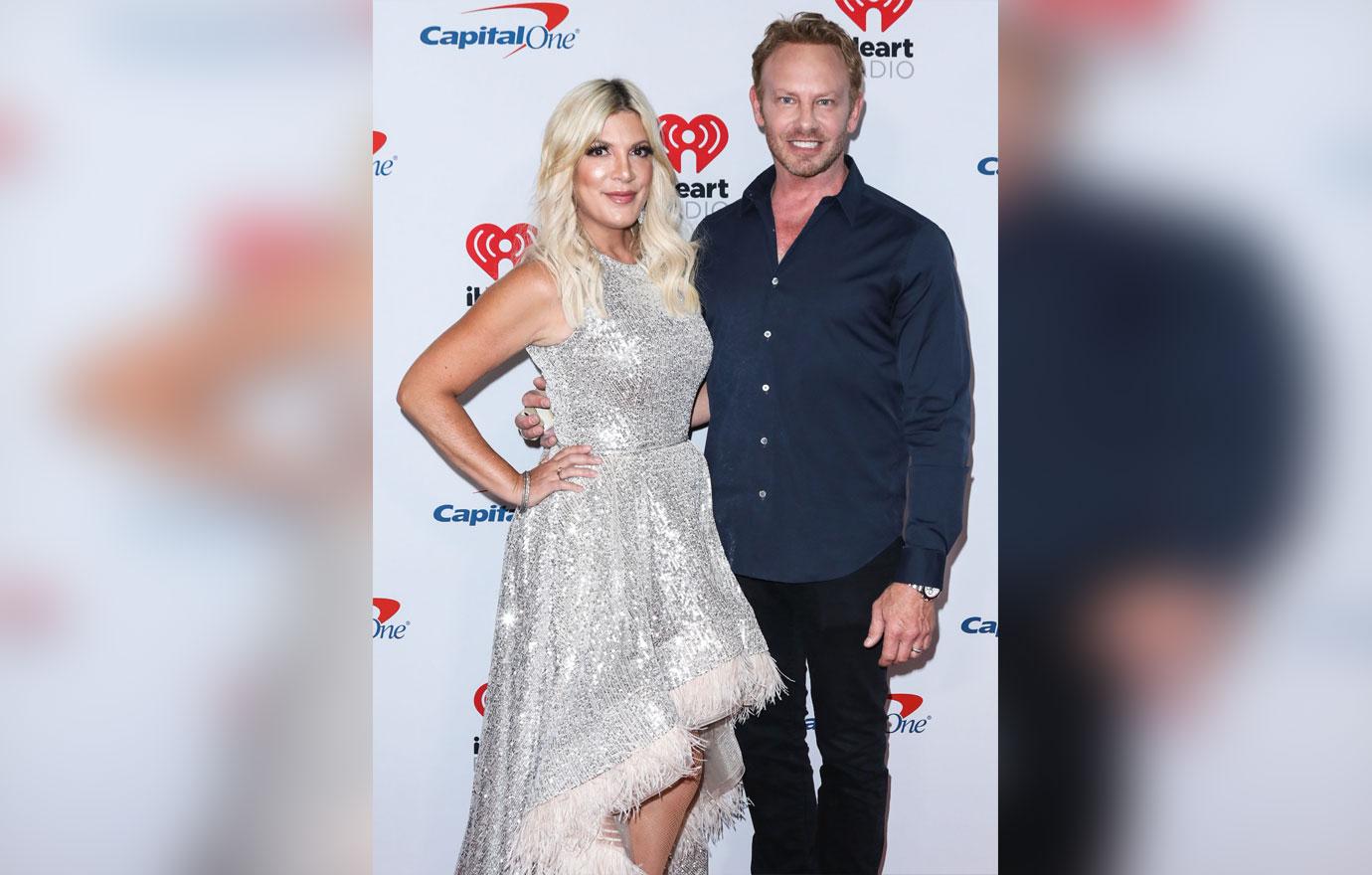 The star appears to be weathering her money problems well. She appears with her husband and children wherever they're invited.
Article continues below advertisement
Troubled Times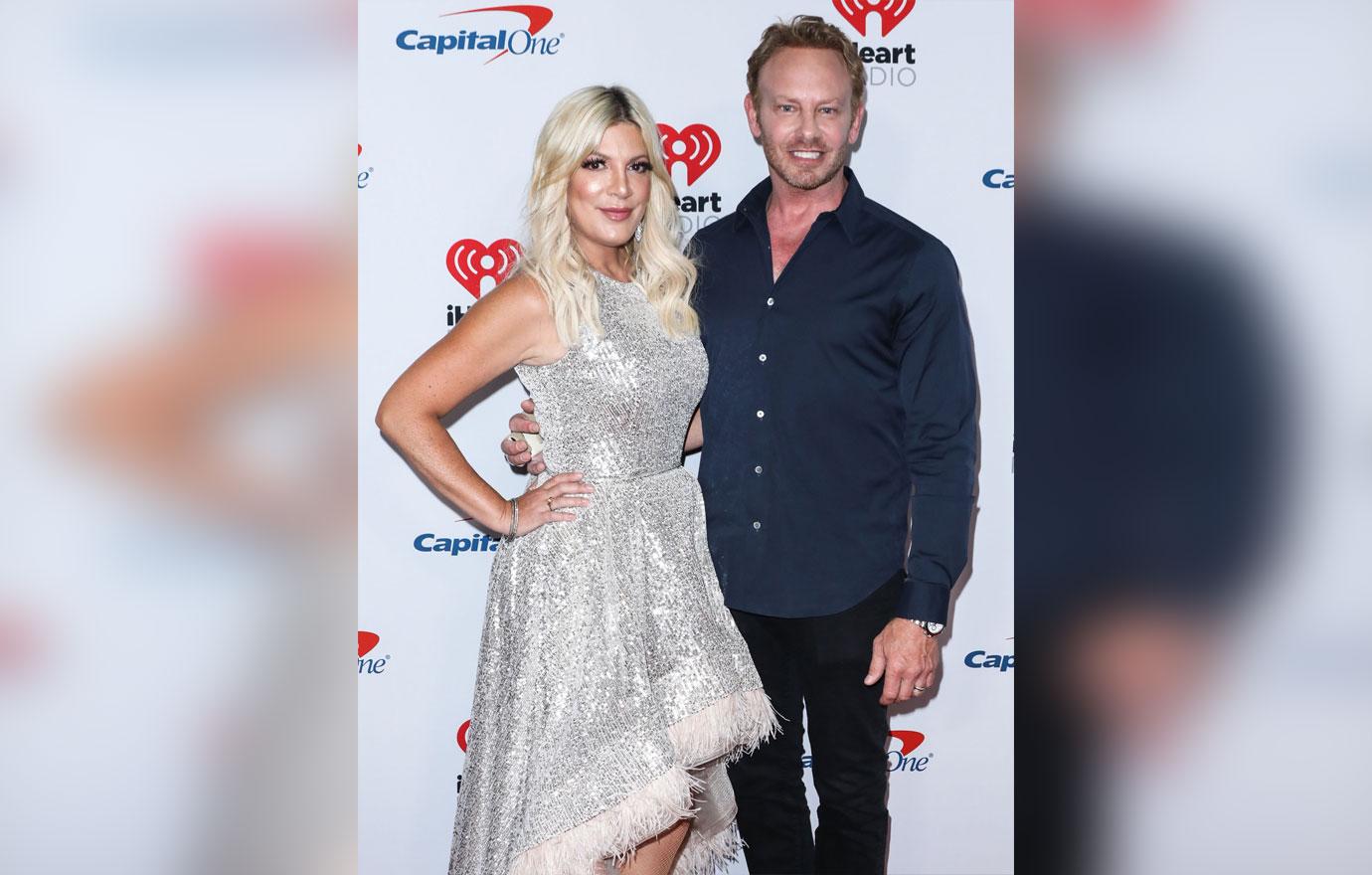 Spelling is thrilled to bring back the show that made her famous after suffering a public breakdown in 2017. Back then, panicked husband McDermott paced back and forth on the streets outside their Los Angeles home as his wife had an epic meltdown before cops were called. McDermott made a second 911 call just days later. Cops said they checked on Spelling briefly at the time and she was fine.
Article continues below advertisement
A Star Again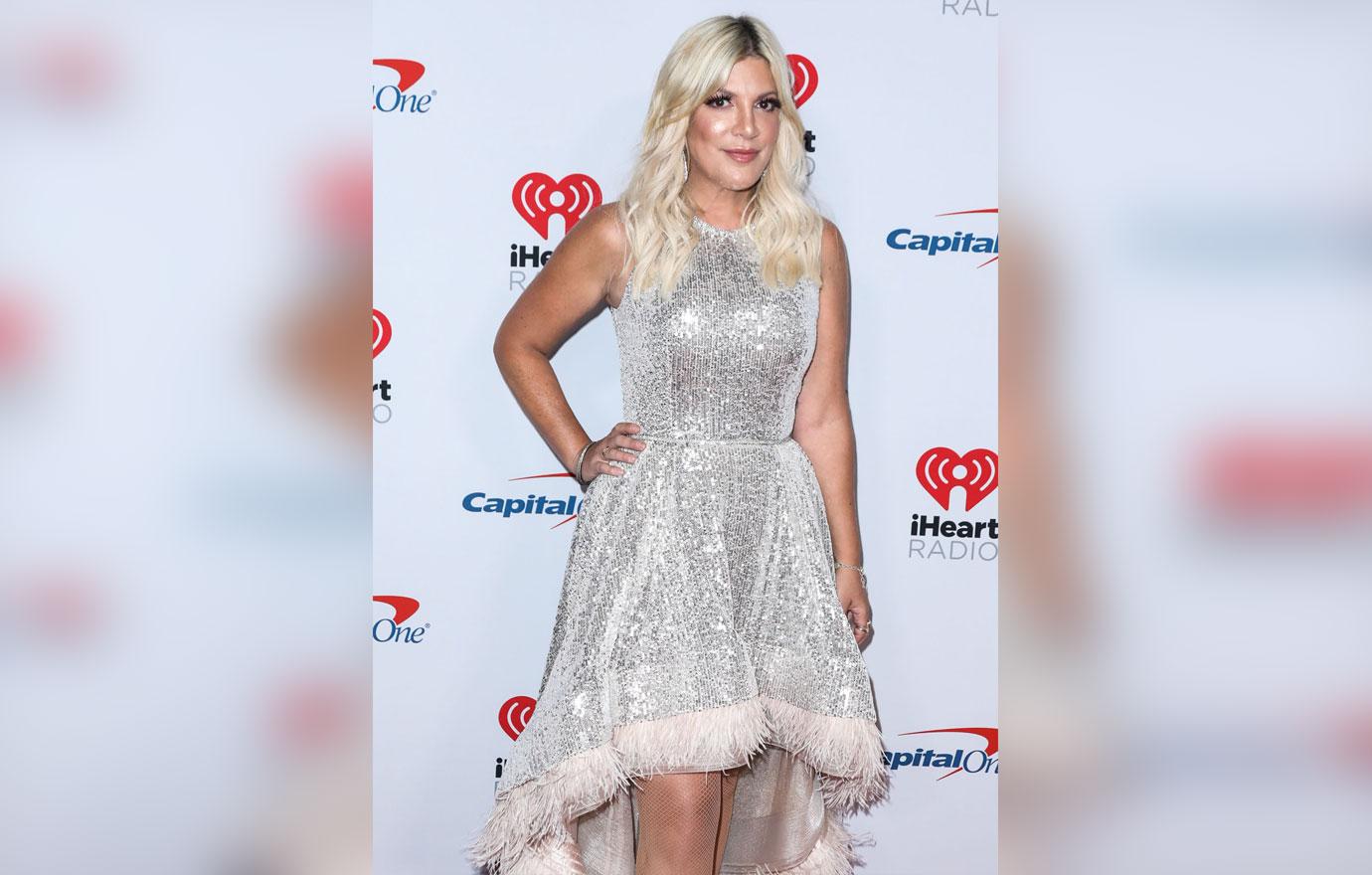 A source told Radar Spelling had some diva demands on the set of her 90210 reboot.
Article continues below advertisement
Big Brood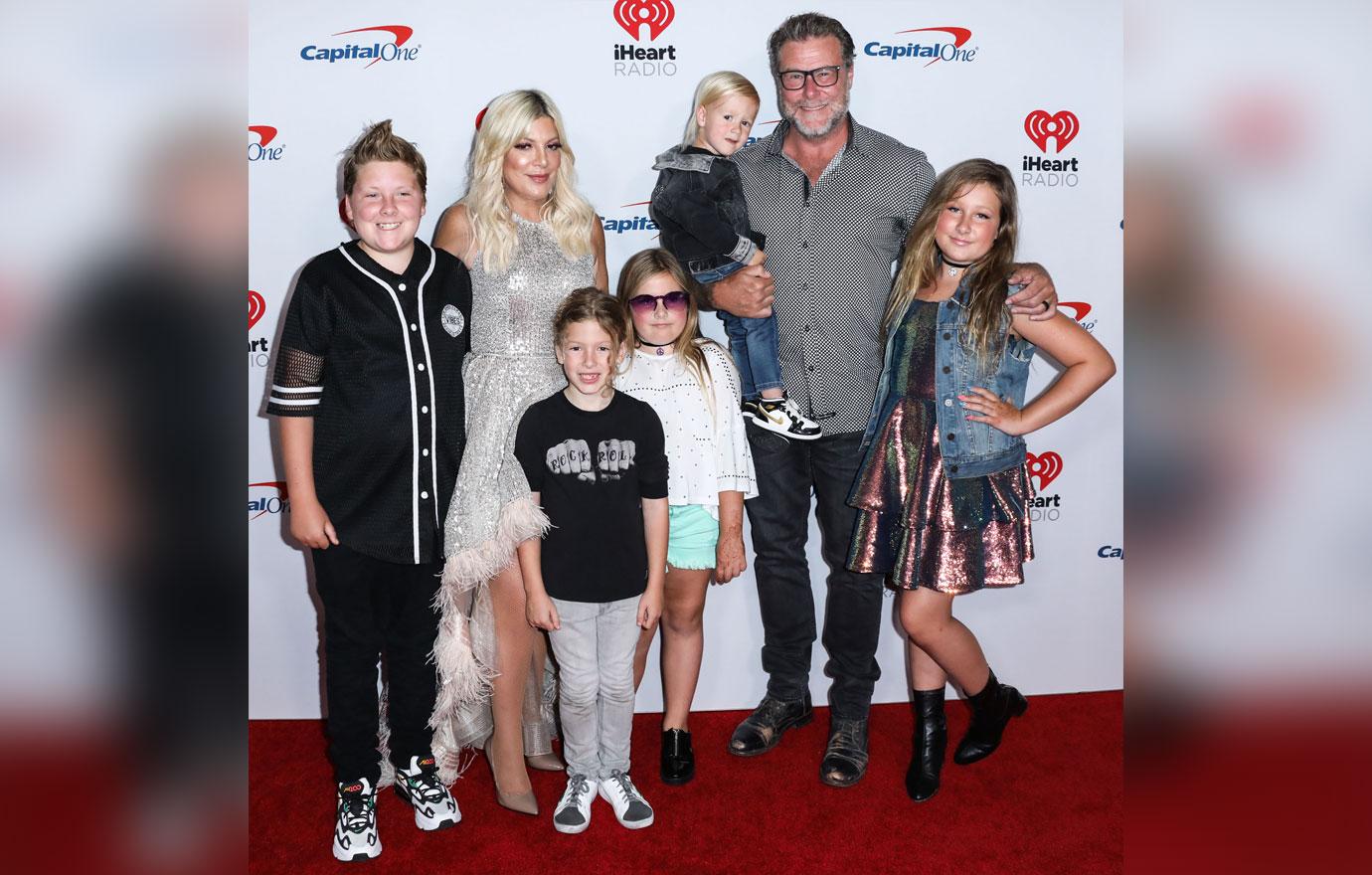 It's been 19 years since the original 90210 was on TV. Since then, Spelling has had five kids with McDermott -- Liam, 12, Stella, 11, Hattie, 7, Finn, 6, and Beau, 2. Dean also has a grown son from his previous marriage to Mary Jo Eustace.
Article continues below advertisement
Making Bank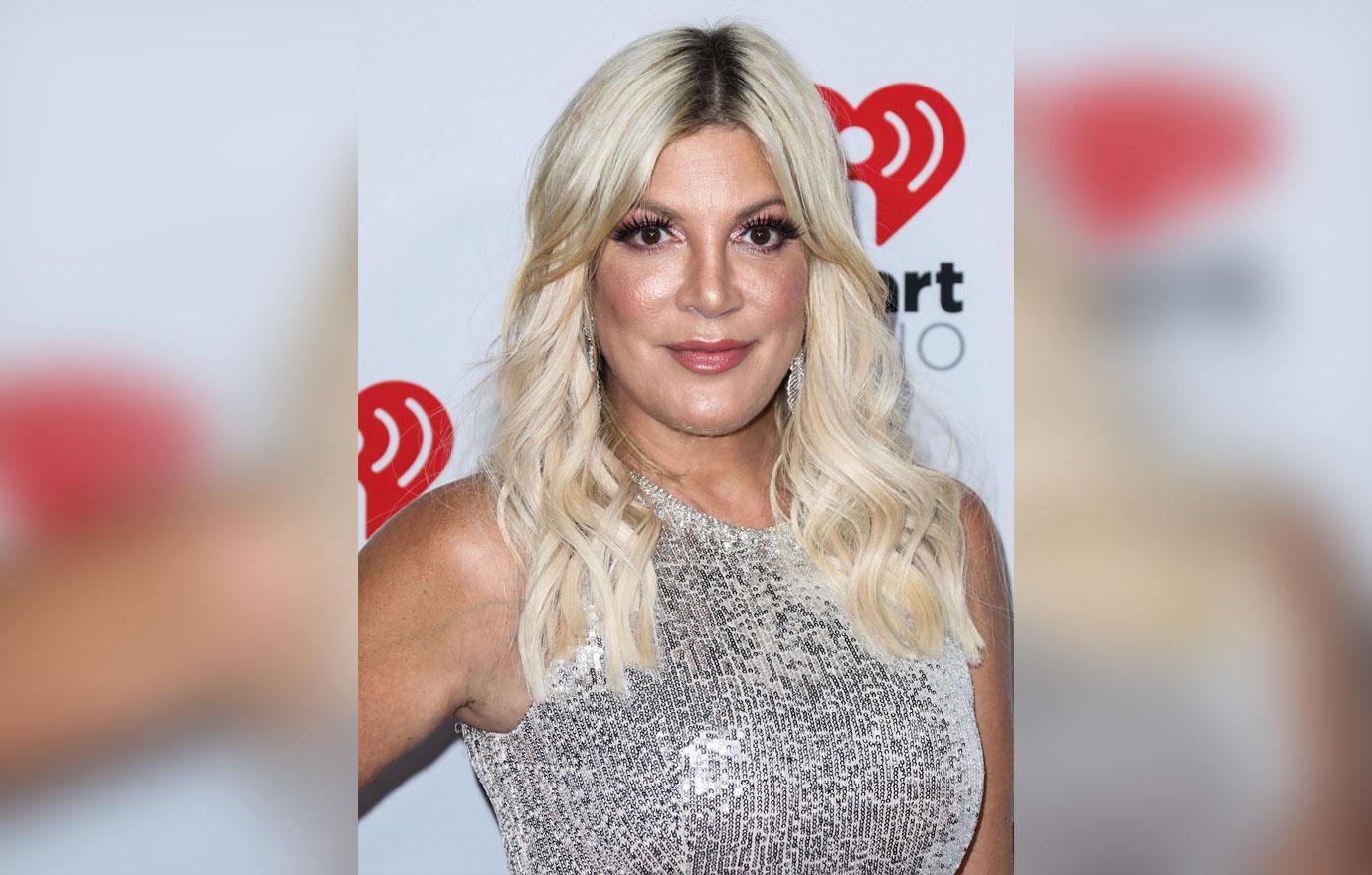 As Radar reported, a source said Tori has nudged her actor husband to help pay off their debts.
Article continues below advertisement
New Home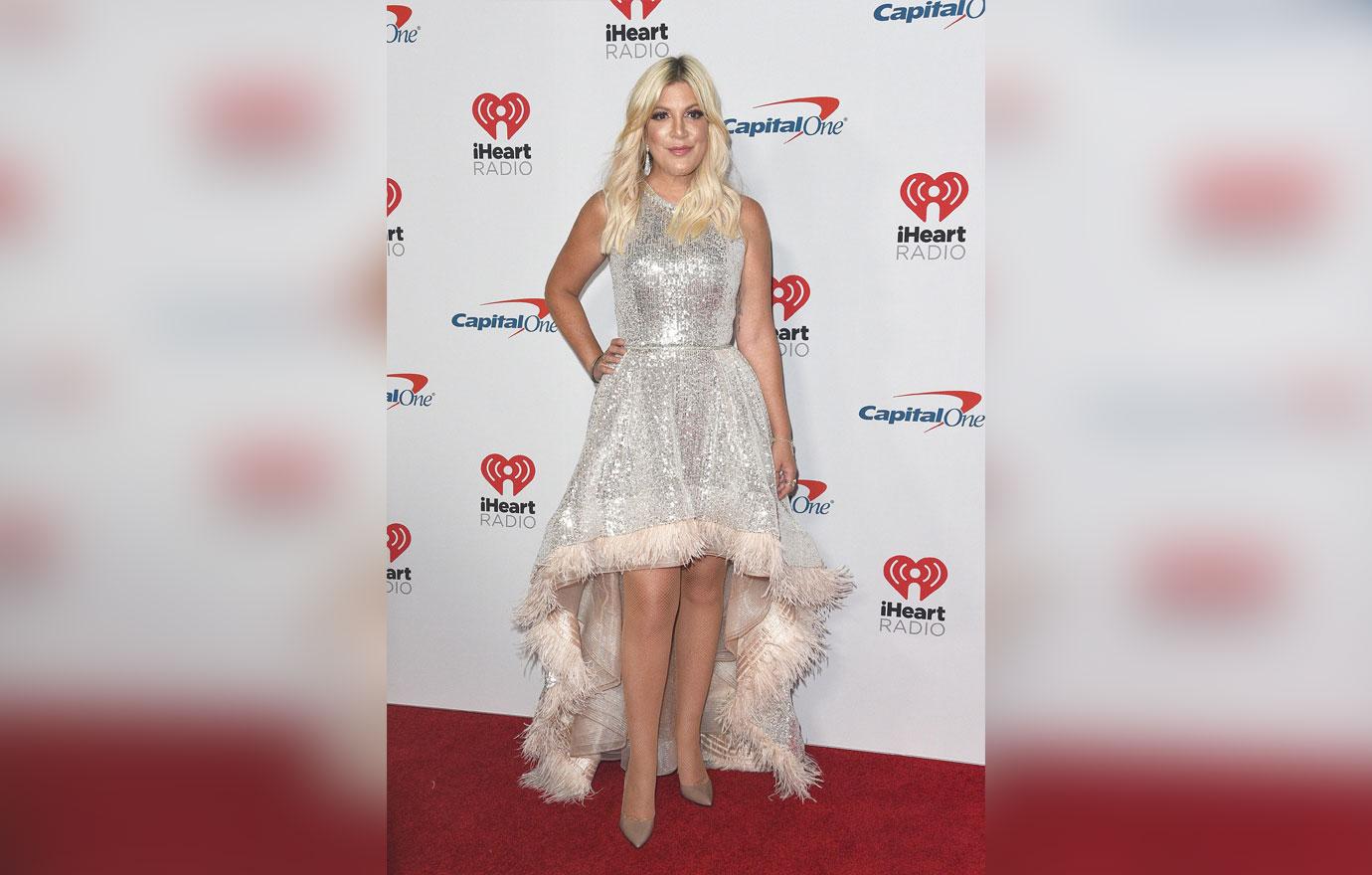 Spelling and her man shopped for a new house she earned big bucks again -- for the new BH90210.
Article continues below advertisement
Hidden Hills Horror?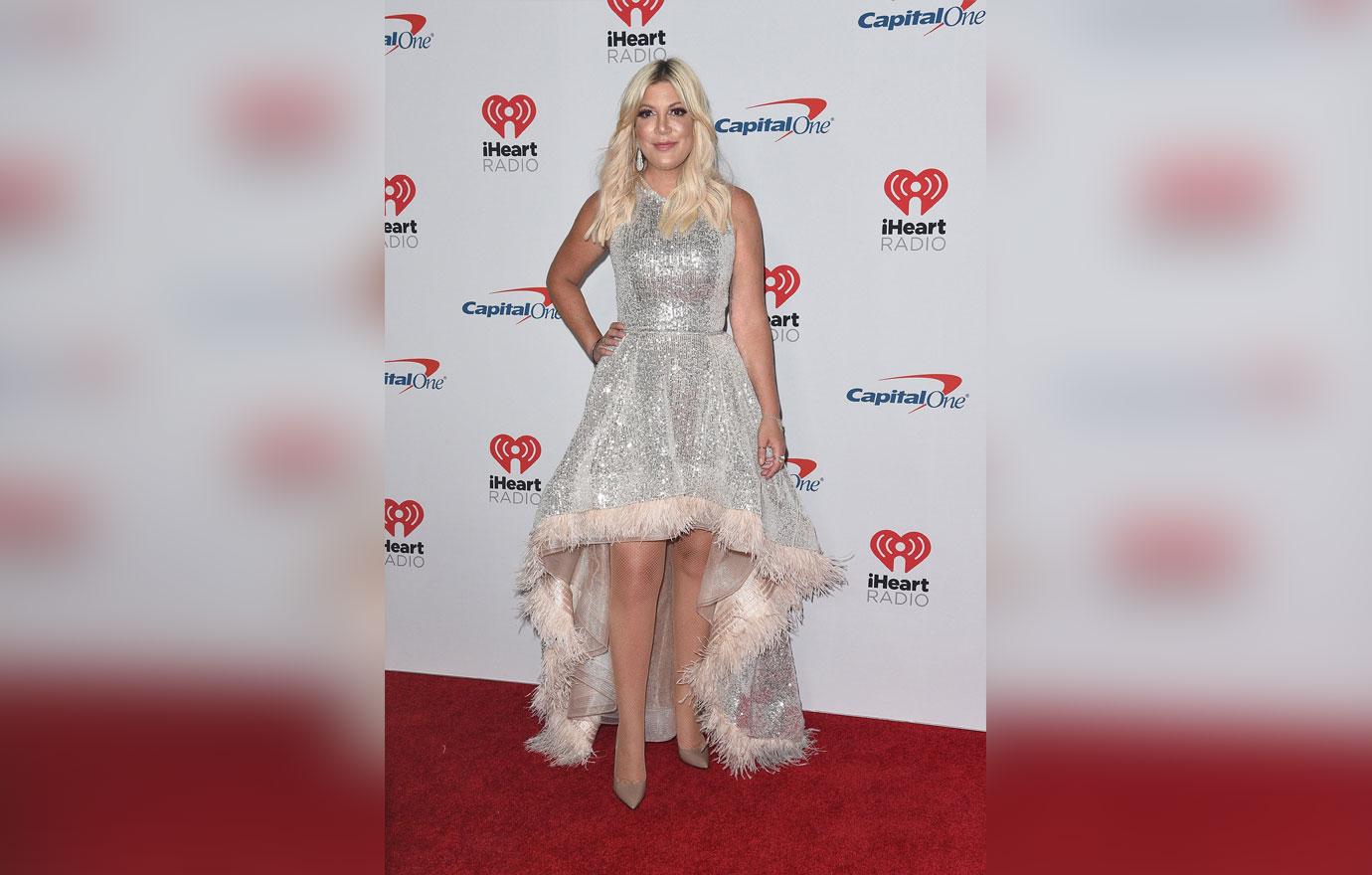 But when Spelling and McDermott rented their home, Kim Kardashian didn't roll out the welcome wagon, a source told Radar.
Article continues below advertisement
No Friendship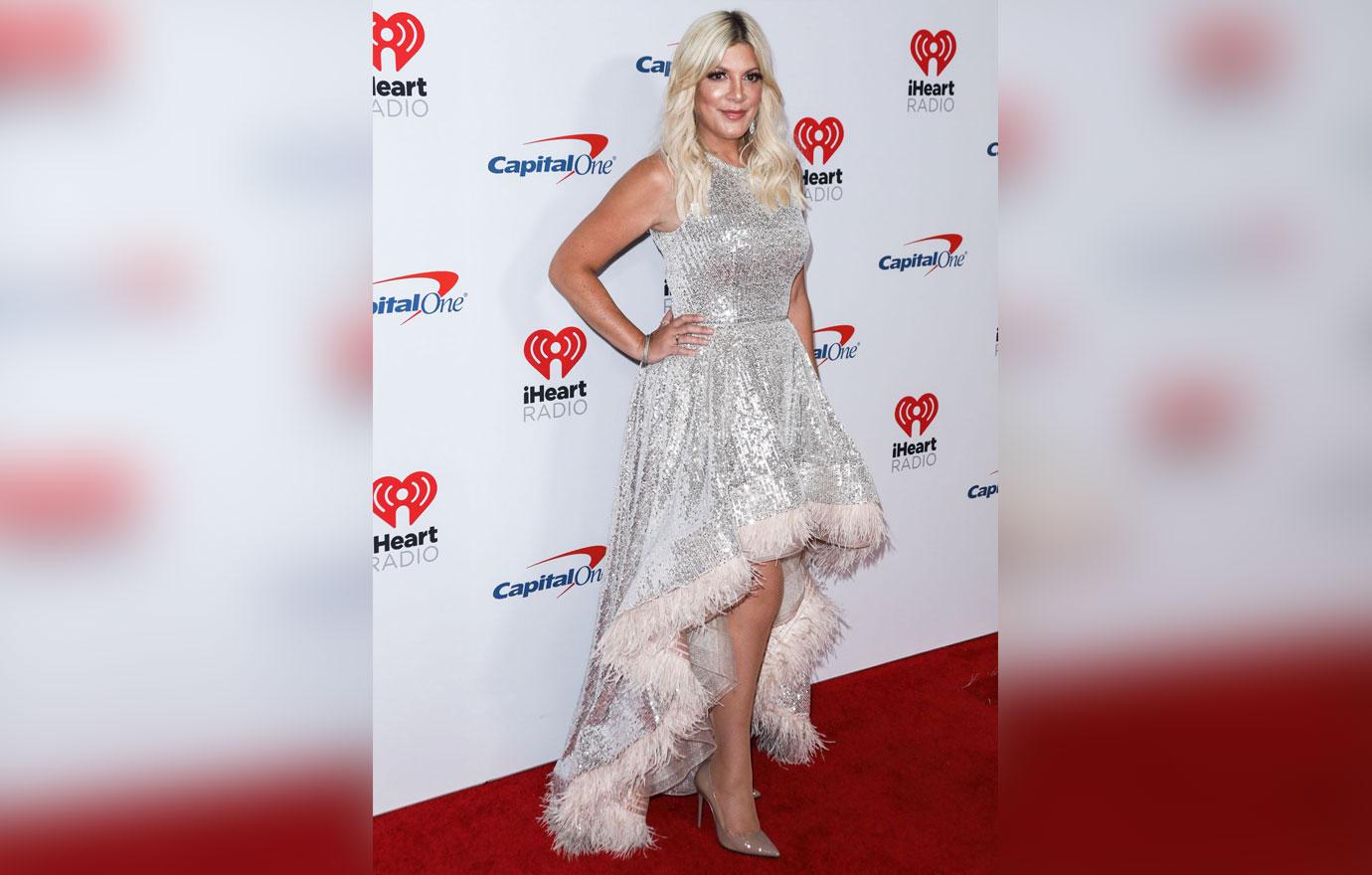 Spelling hoped her fellow reality star Kardashian, 38, could be a Hidden Hills pal, but Radar's source says it's not to be.
Article continues below advertisement
Reaching Out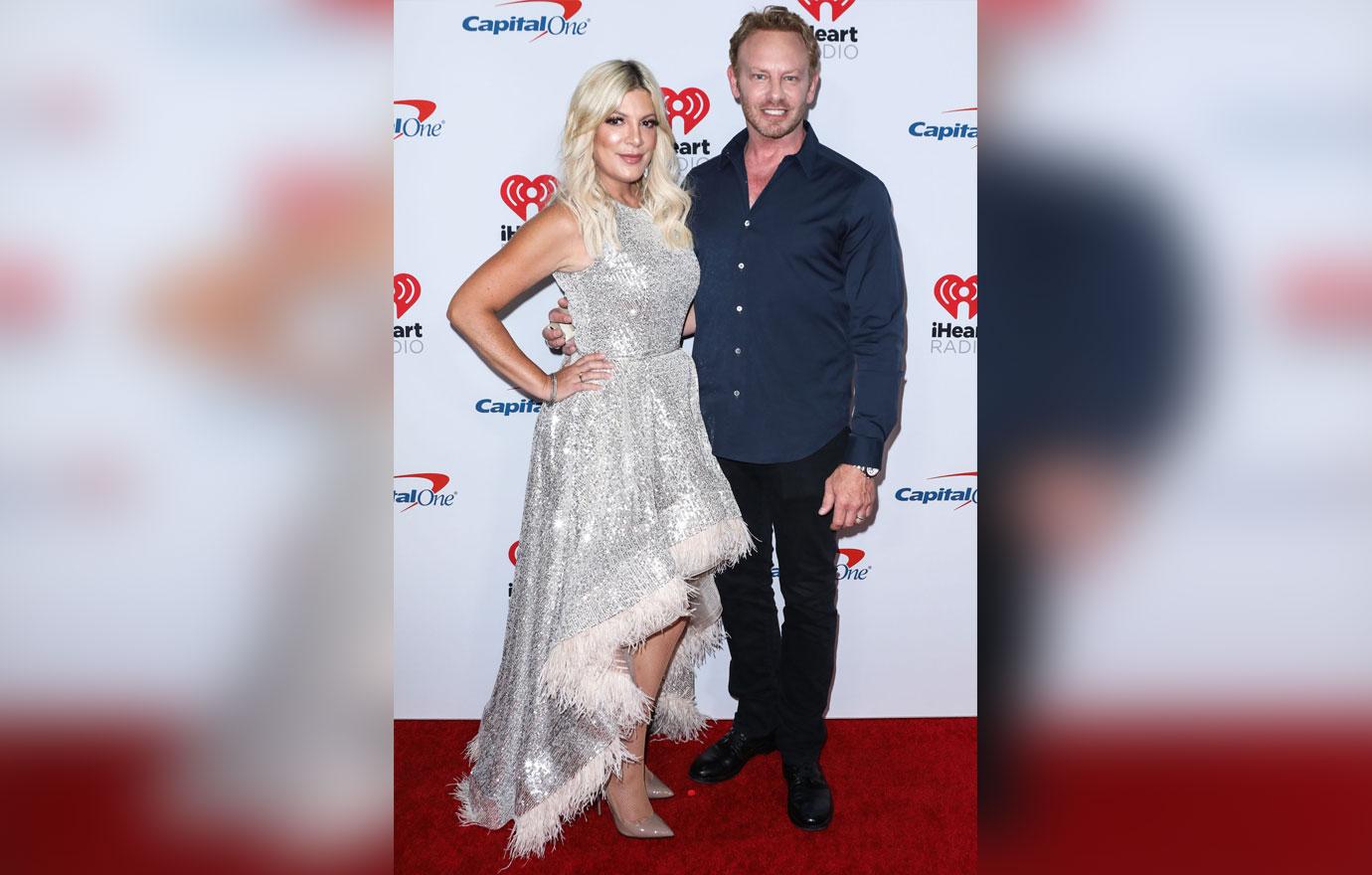 "Tori really admires Kim and everything she's accomplished," the source told Radar of Spelling's interest in becoming close with the reality star. "She's putting the word out to neighbors and mutual friends that she'd love to be in Kim's moms' club and get together for BBQs and playdates on the weekends with the other Kardashian sisters and their kids."
Article continues below advertisement
Shunned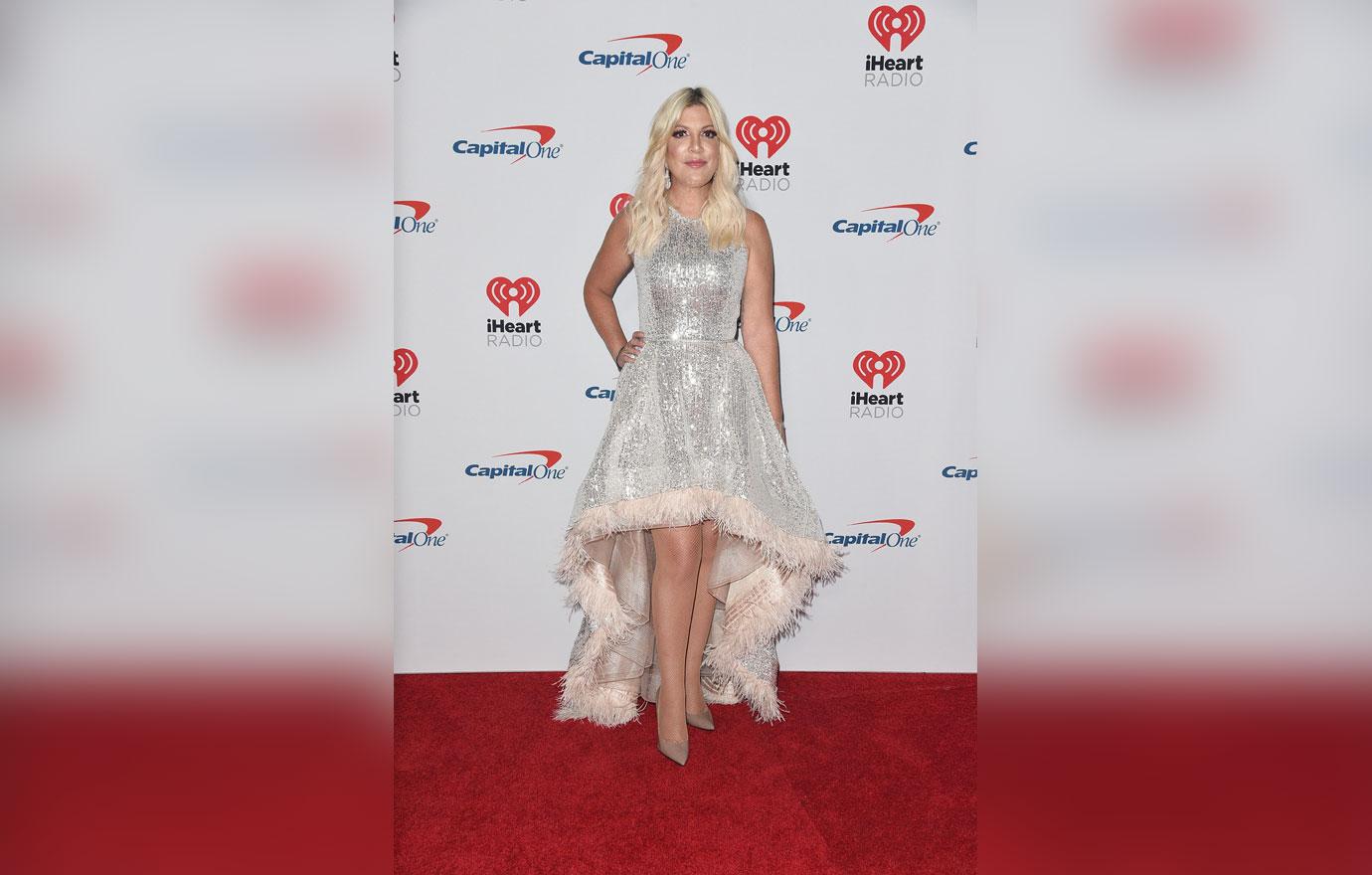 However, Spelling "can't even get a return call," the source said, adding, "Truth is, Kim just thinks Tori is the world's biggest loser and incredibly tacky with her mountains of debts and she's annoyed that she's brought her baggage to her exclusive Hidden Hills enclave."
Article continues below advertisement
Moving On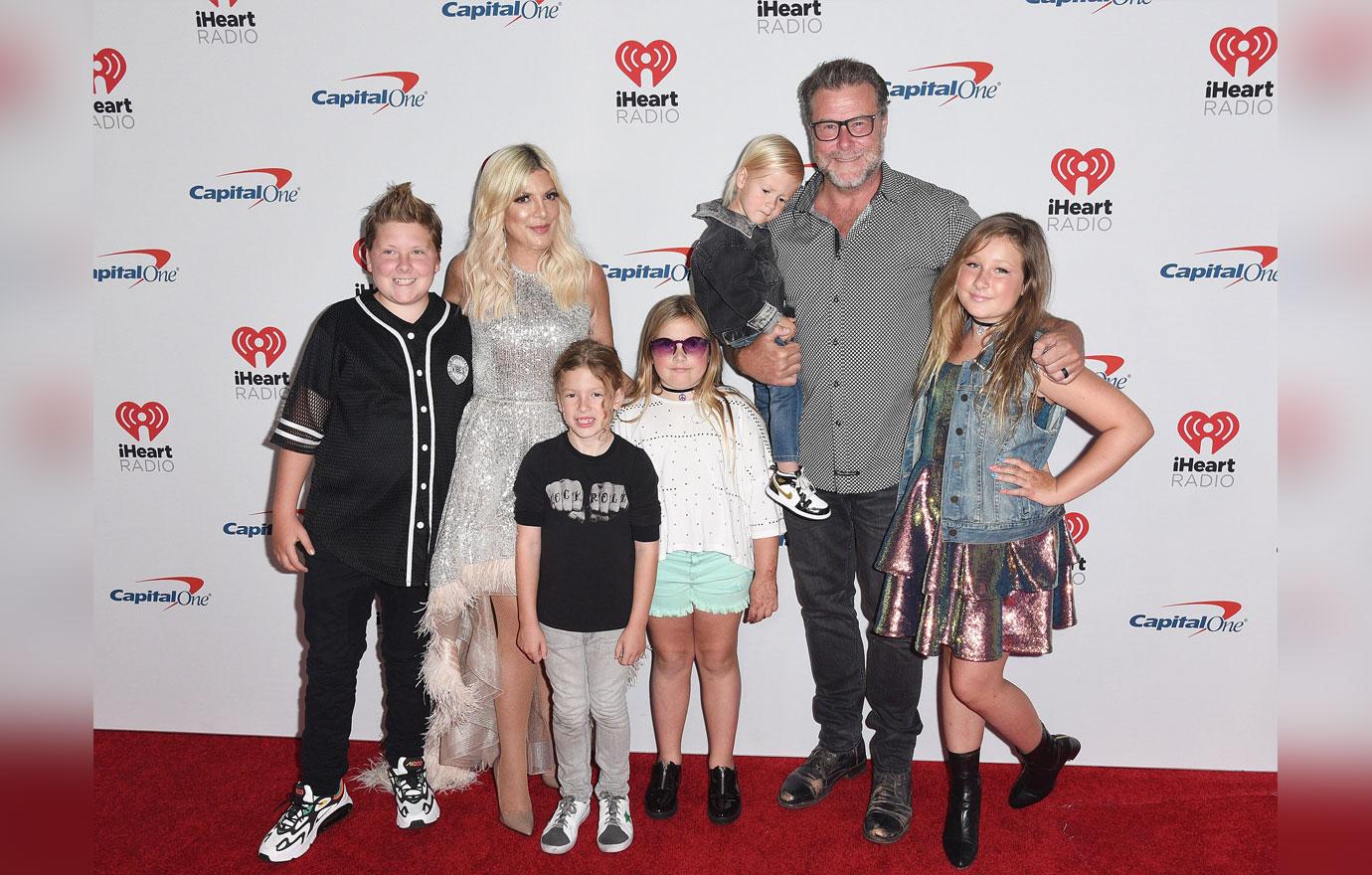 Despite Kim's snub, Spelling put her best face forward in Las Vegas this weekend.
Article continues below advertisement
Spelling It Out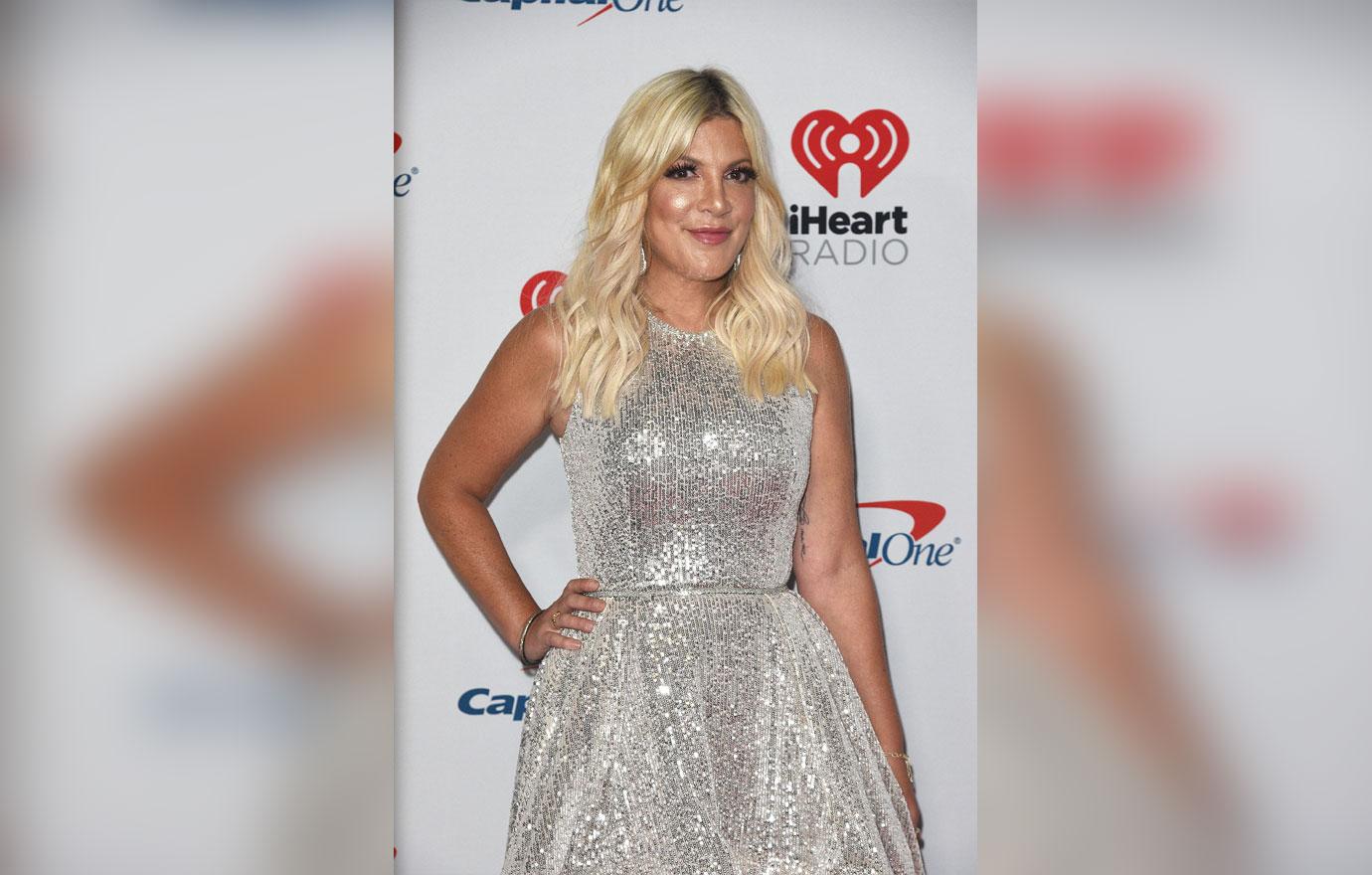 She smiled with Ziering for photographers during the day and stayed close to her family.