Surviving The Dating Games! Jennifer Lawrence's Relationship History Revealed!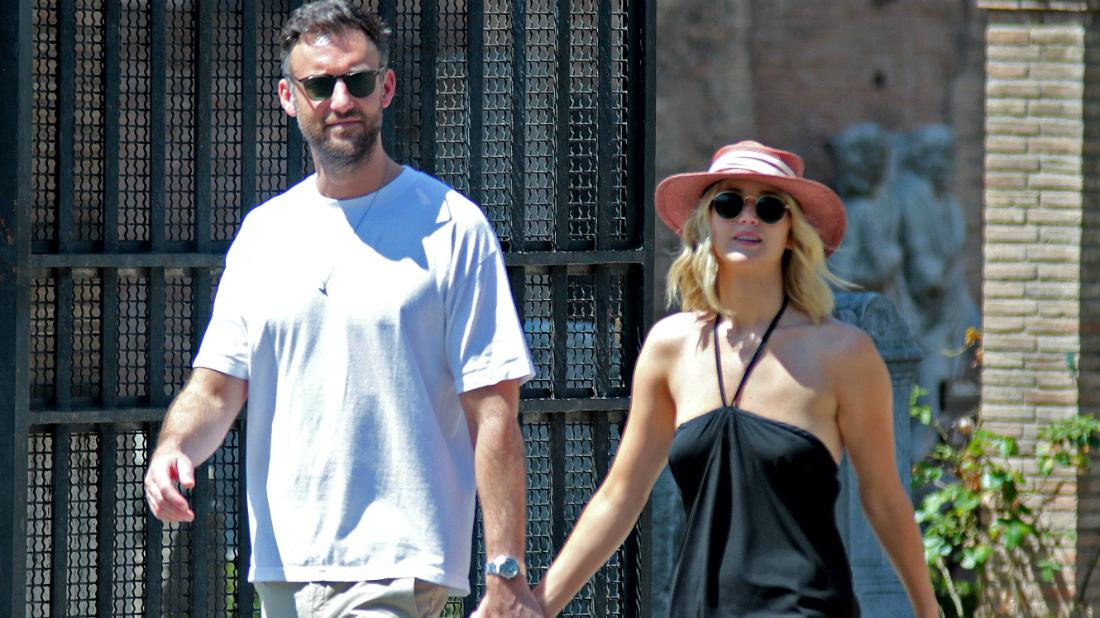 Article continues below advertisement
2010 to 2014: Nicholas Hoult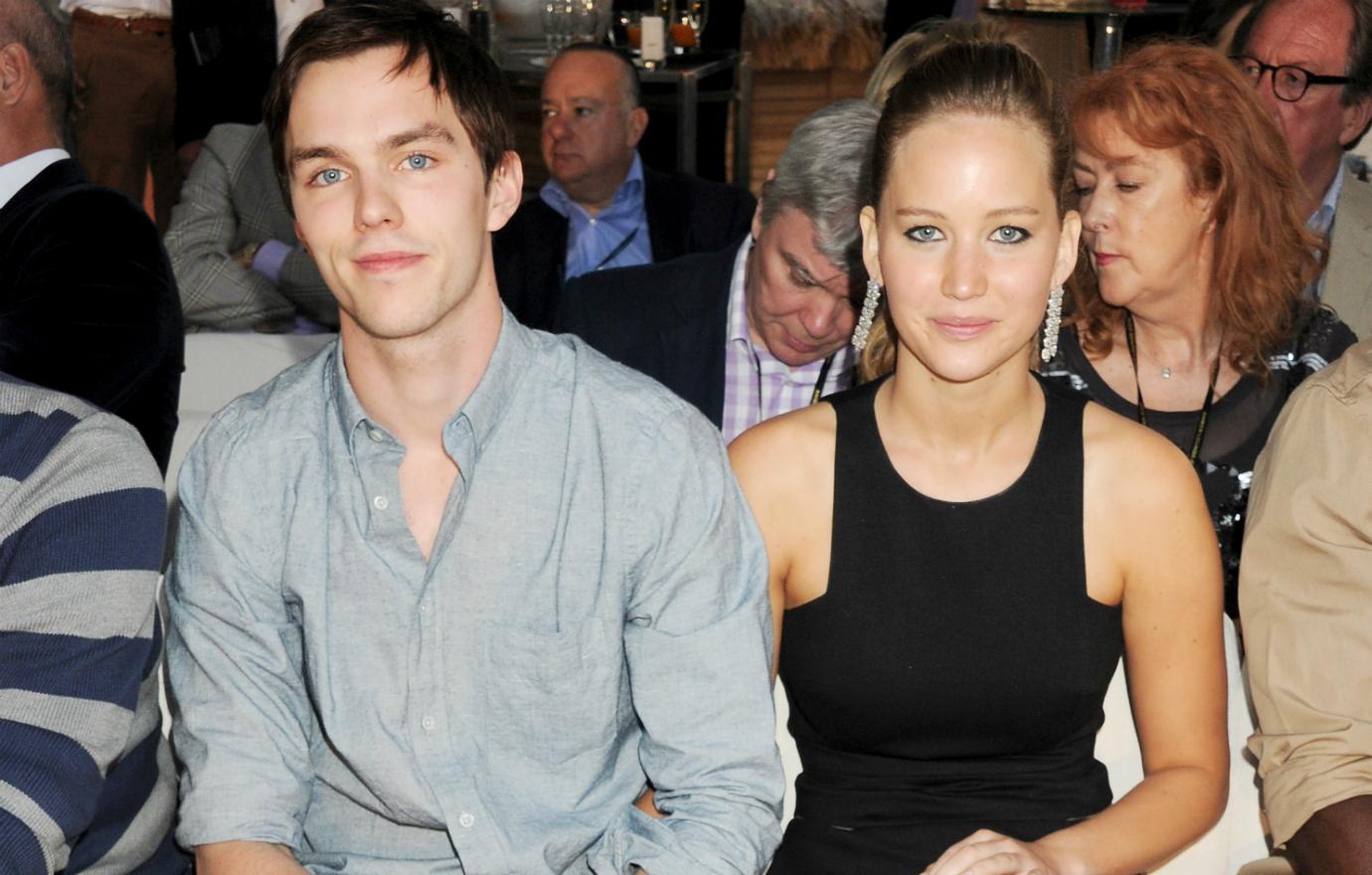 Nicholas Hoult and Lawrence met on the set of the Marvel movie X-Men: First Class. She played Raven/Mystique and he was Hank, aka Beast. The two got pretty serious quickly, but they split for a brief period in the middle of their romantic run. So, Lawrence and Hoult dated continually from 2010 to 2013, broke up briefly, then got back together. The couple split up for good while filming X-Men: Days of Future Past in 2014. But the two seem to have parted ways on good terms, and they were seen having a nice chat at the 2016 Golden Globes, as reported by PopSugar.
Article continues below advertisement
Sometime during 2012 to 2015: Liam Hemsworth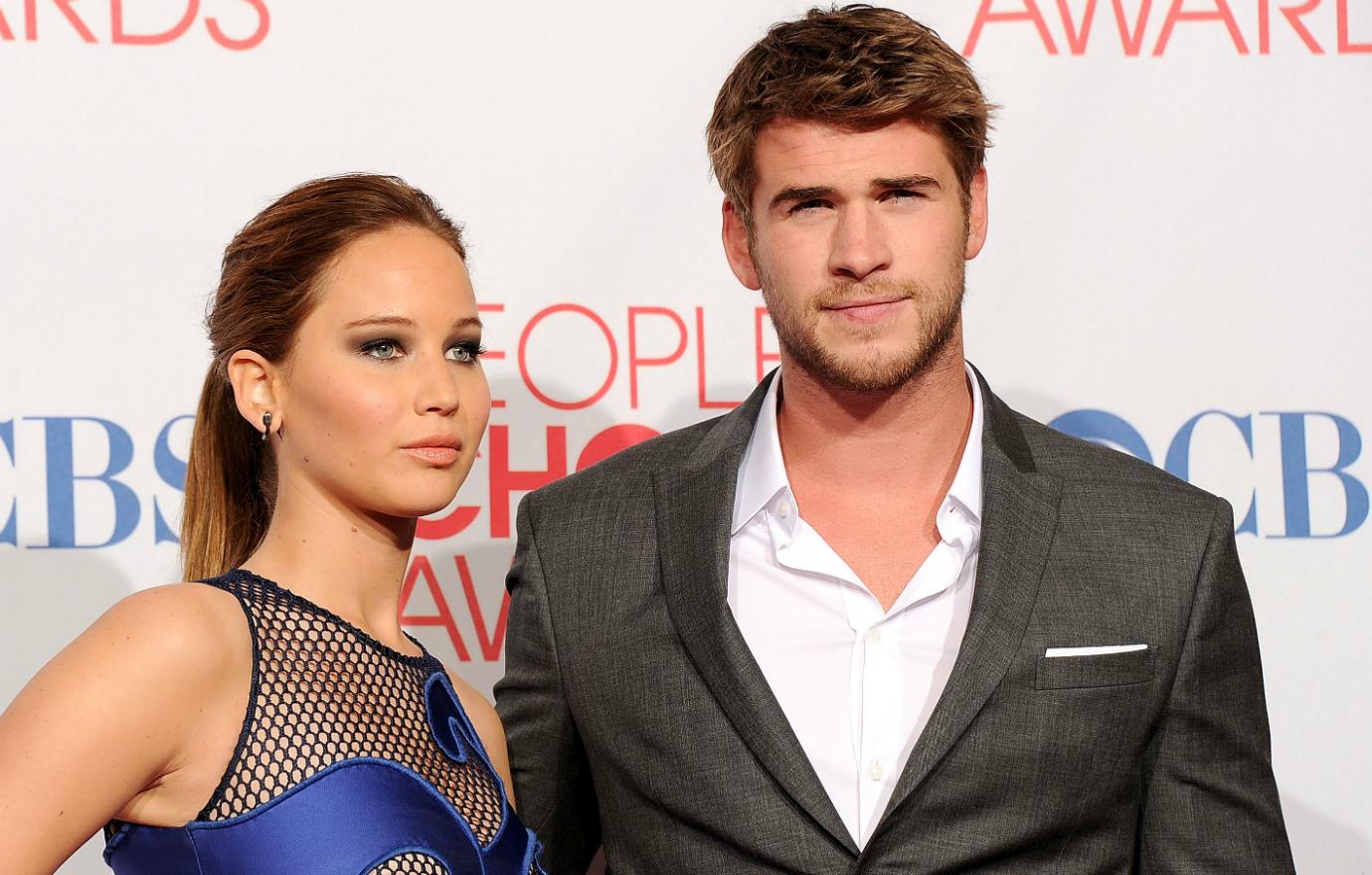 It is not exactly clear when Lawrence and her The Hunger Games costar hooked up, but they most definitely did. During an appearance on the Andy Cohen hosted Watch What Happens Live when she was promoting The Hunger Games: Mockingjay Part 2, she admitted to the talk show host that she and her costar had locked lips on more than one occasion while shooting the film series. "Liam's real hot," she stated to Cohen. "What would you have done?" Good point. RadarOnline.com Online asked if they were together and certainly nailed it.
Article continues below advertisement
June 2014 to August 2015: Chris Martin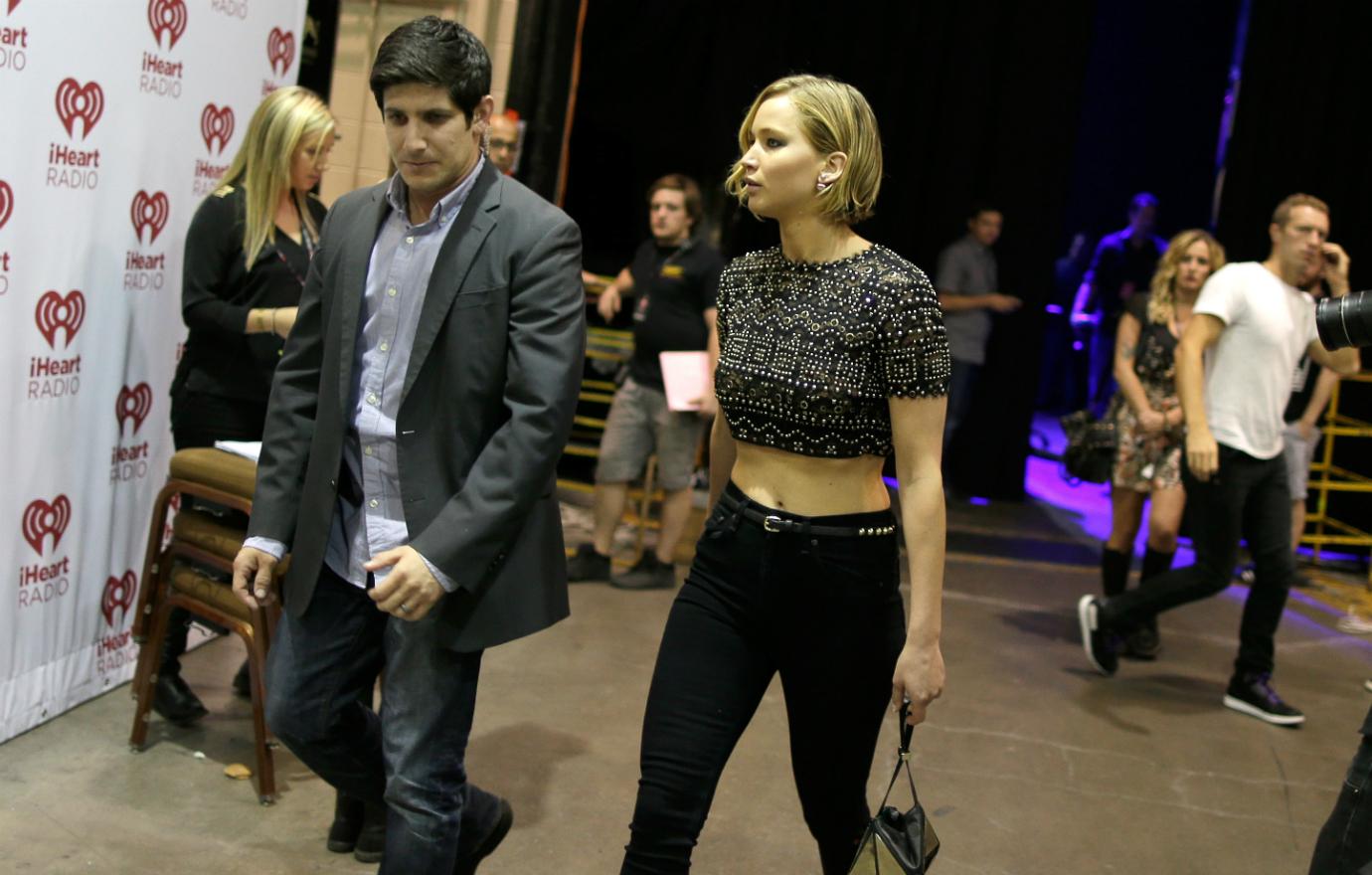 Coldplay's singer, Chris Martin, was in the midst of his "conscious uncoupling" with Gwyneth Paltrow when he started dating Lawrence. The two tried their best to make it work. Given that he is in a band that tours often and that she was one of the most in-demand actresses of her generation (some could argue she still is), it was tough. They made it work as best they could for over a year. The actress traveled on his private jet to Coldplay gigs across the world. They also carved out alone time at her Los Angeles home. There were rumors of a break between the two in late 2014 that proved false. But Martin and Lawrence called it quits for good in August 2015, as Us Weekly reported.
Article continues below advertisement
August 2016 to October 2017: Darren Aronofsky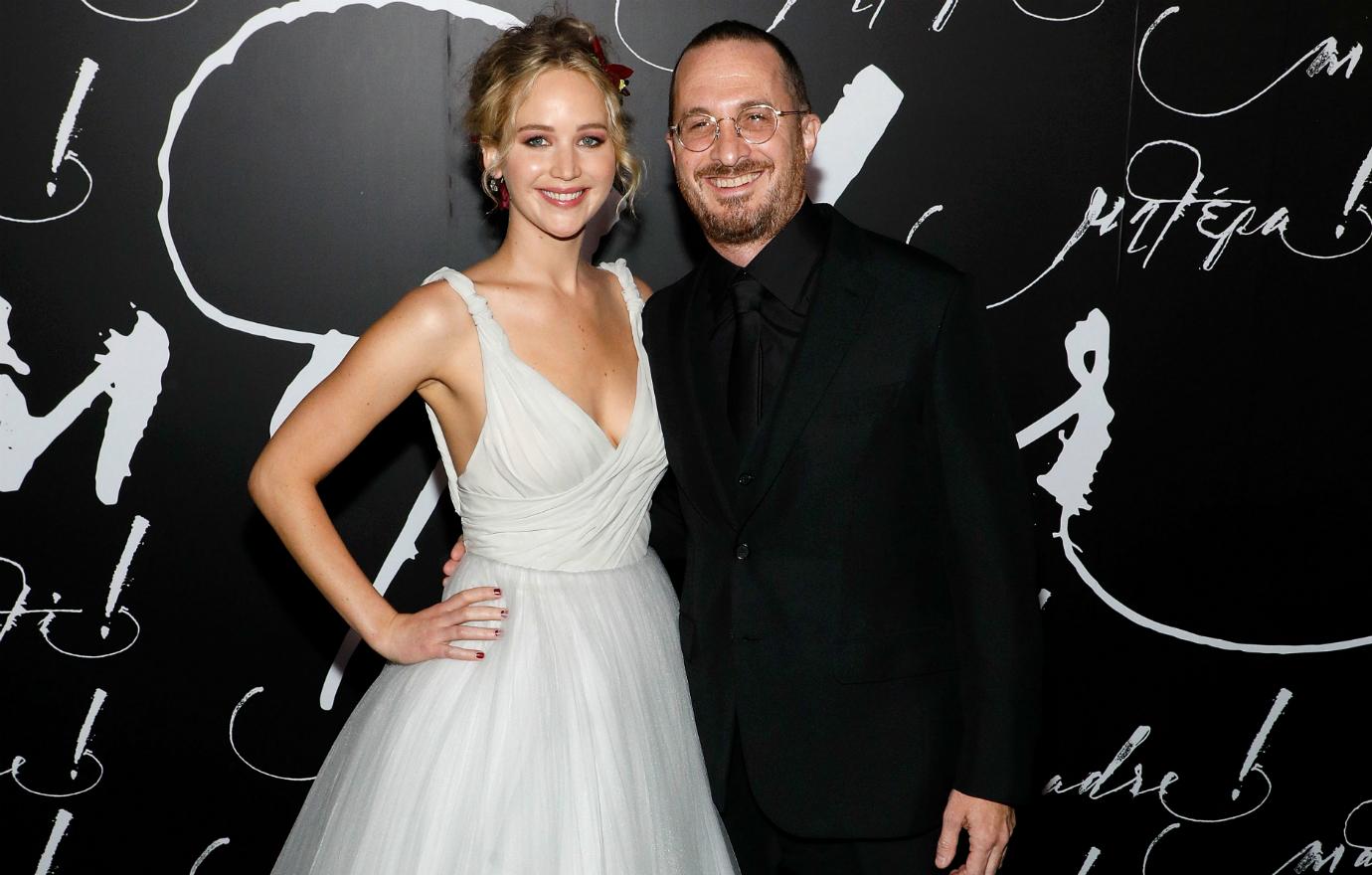 Lawrence did what many an actress have done before. She dated her director Darren Aronofsky. While filming the explosive drama mother!, the two got close. According to them, they didn't start dating until filming wrapped. Regardless of when it began, their romance was over by Halloween of 2017, as RadarOnline.com Online exclusively reported. She had nothing but kind words for the creative genius who also gave us the Oscar-winning Black Swan. "I've been in relationships before where I am just confused," Lawrence told Vogue, as quoted in Us Weekly. "I'm never confused with him."
Article continues below advertisement
Early 2018: Joel Edgerton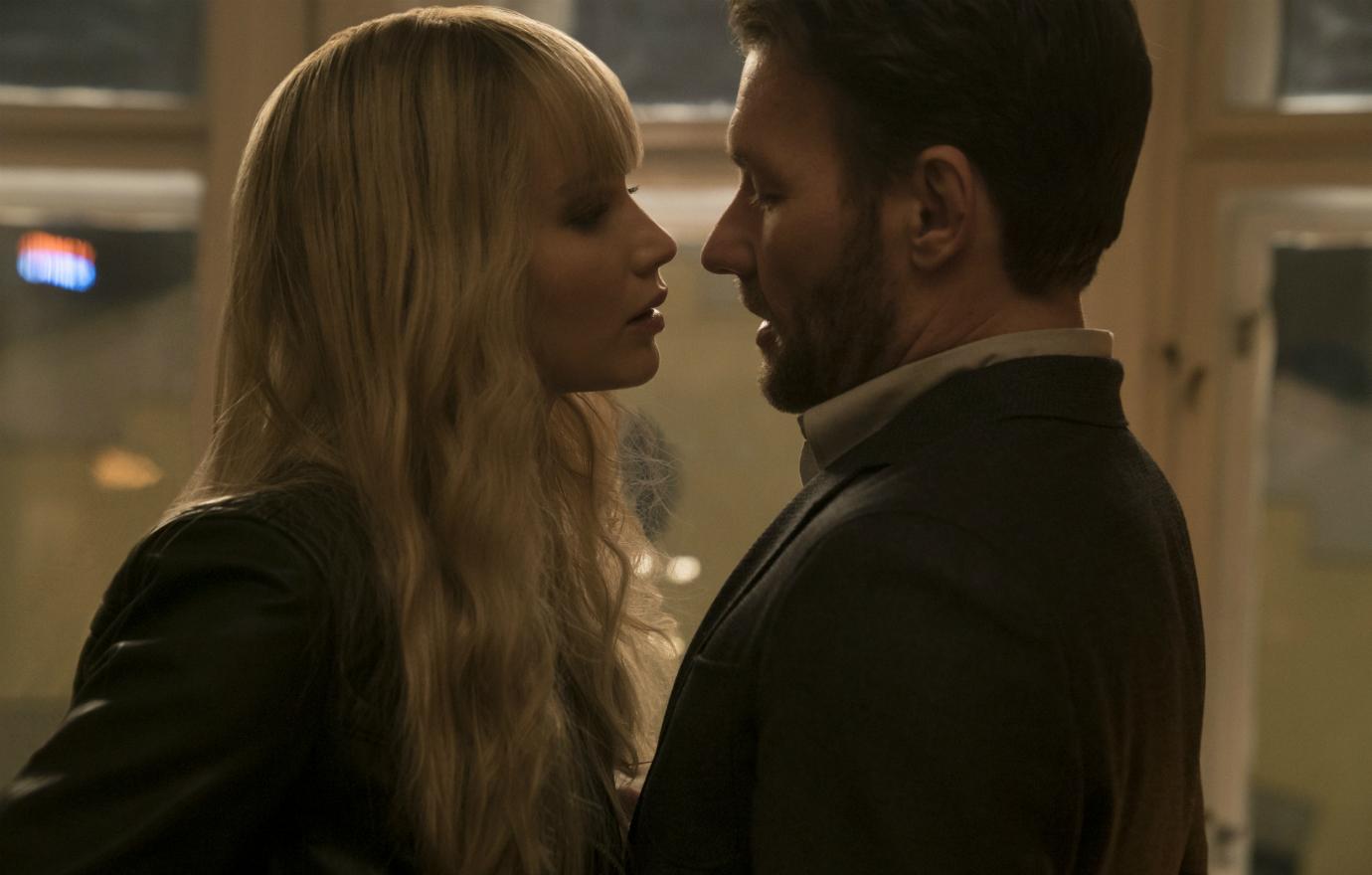 This relationship was a rumor, but given what sources told The Daily Telegraph, it sure sounded like Lawrence and her Red Sparrow costar, Joel Edgerton, were an item. "The costars are often seen having private moments, chatting and giggling together," the source told the Australian paper. The two played lovers in the spy thriller and as romantic rumors often go, this one seemed to come and go with the life of the film, which was not long.
Article continues below advertisement
June 2018 to Present: Cooke Maroney