Strangest Things: Natalia Dyer and Charlie Heaton's Relationship History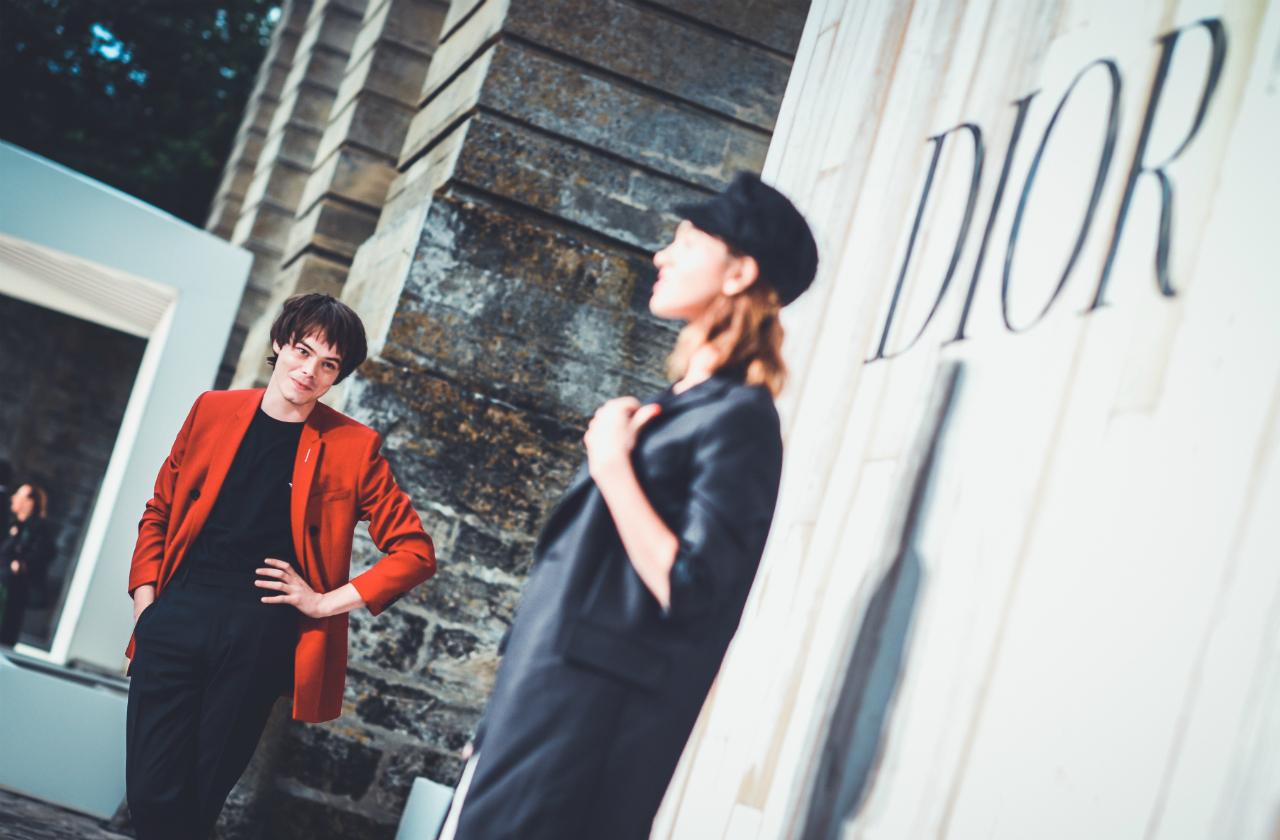 Love is strange — and in the case of Natalia Dyer and Charlie Heaton, stars of Stranger Things — it's even stranger as two actors who played a girlfriend and boyfriend became them in real life.
Stranger Things' Star Charlie Heaton Looks Pale After Cocaine Bust
Heaton, 25, and Dyer, 22, were rumored to have begun dating back in 2016 but it was just that: rumors. But slowly and surely, pictures began coming out that suggested that if they weren't a thing, then we were all in the Upside Down and seeing things.
Article continues below advertisement
In 2019, Heaton talked about dating his costar to Vman; "They understand something that maybe no one else would. You go into high-pressure situations together but you can share those insecurities or whatever they are. The great, happy times, too..."
Check out this gallery of images that traces their relationship over the past few years.
September 2016: Vacationing Together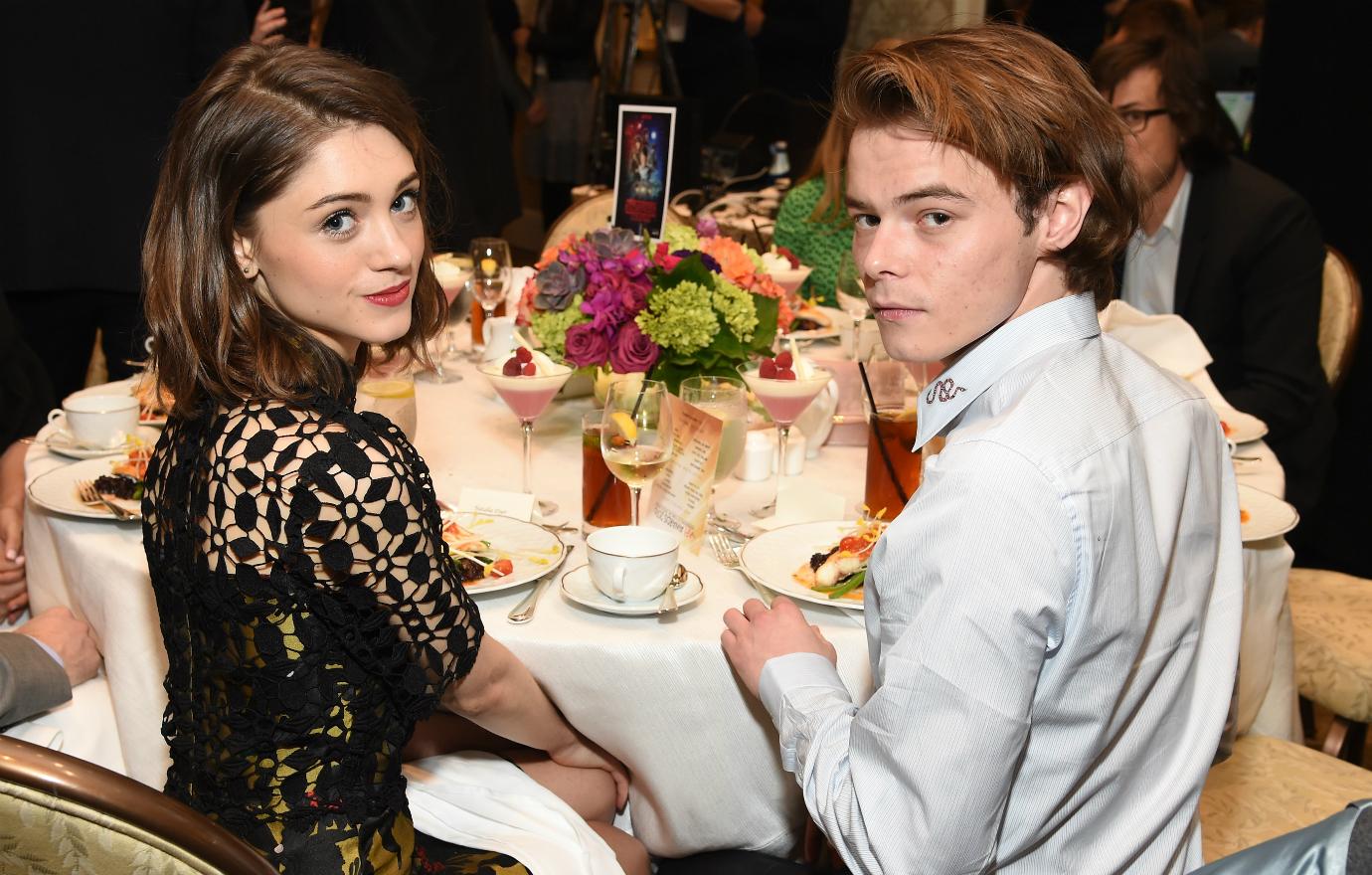 Only Charlie Heaton and Natalia Dyer know for sure when their relationship truly began. The rest of us can only look at the available evidence. And the first clue that these two were into each other was when Heaton posted an Instagram photo from a vacation he and Dyer took to Menorca, Spain, along with two other friends.
Look at it by itself, and this photo doesn't prove anything more than the fact they took a vacation with some buddies, which isn't inherently romantic. But a source close to both of them would later say that the and Dyer had been together since before the start of their second season filming for Stranger Things. (More on this below.) Filming began in October 2016, so this photo could show them when they were already together. On the other hand, at this point they may have still been friends or just hanging out.
Article continues below advertisement
October 2016: Lions, Tigers, Bears & Relationships, Oh My!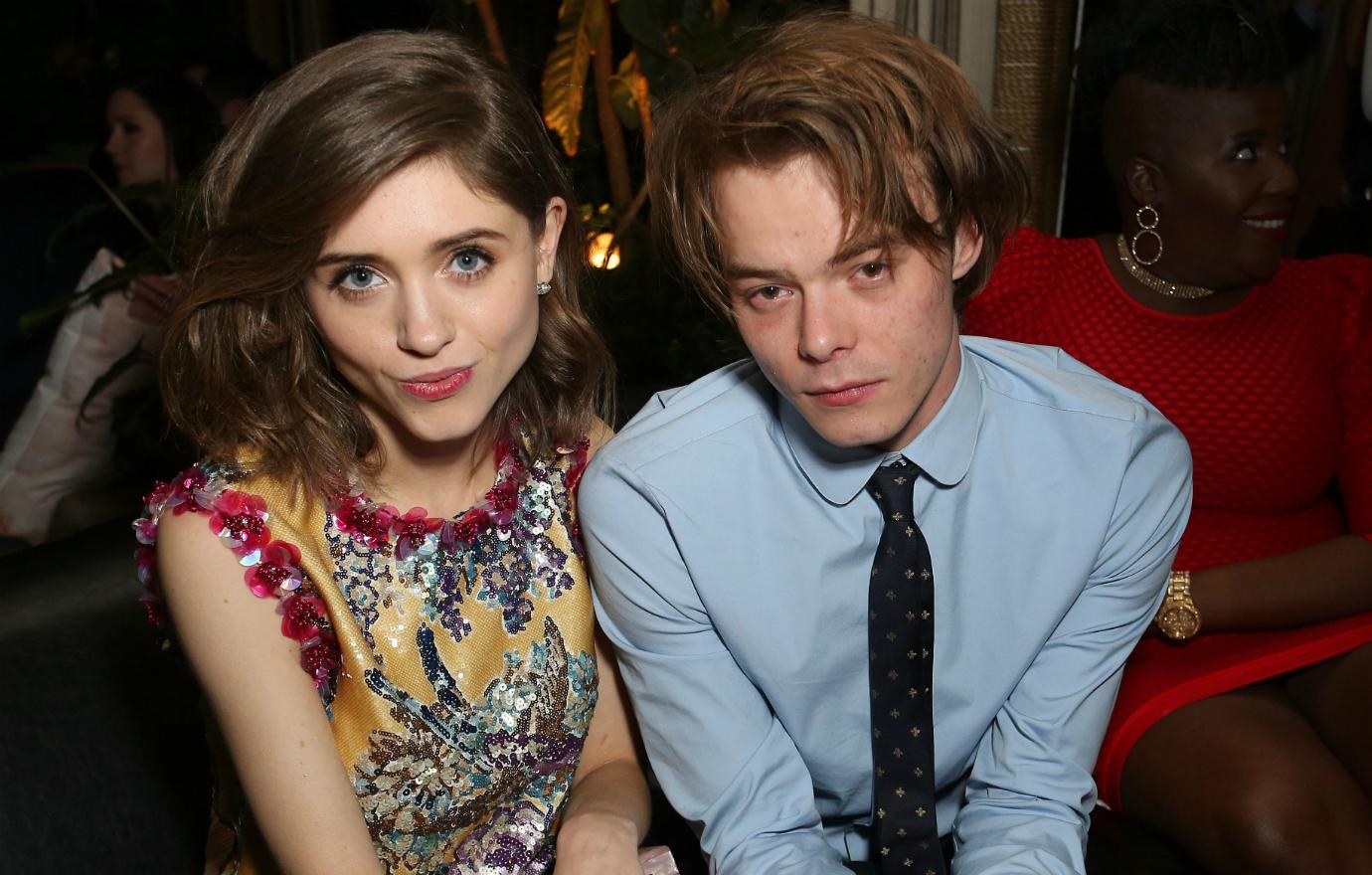 A month after their Spain vacation, Heaton posted a photo on Instagram of himself, Dyer and two other friends in a Wizard of Oz coordinated Halloween costume. Heaton went as the Scarecrow, Dyer went as Dorothy and the two friends went as the Tin Man and the Cowardly Lion. If Heaton and Dyer were already coordinating their Halloween costumes, it makes you wonder what else they were coordinating.
Sure, a coordinated Halloween costume might not be proof of a relationship on its own. And it's not like Heaton and Dyer planned a costume with just each other, they also included a couple pals. Based on this photo alone, you could make a plausible case that things were still platonic. But in light of future evidence, this finds these two guilty of liking each other.
Article continues below advertisement
January 9th, 2017: Spotted Leaving LAX Together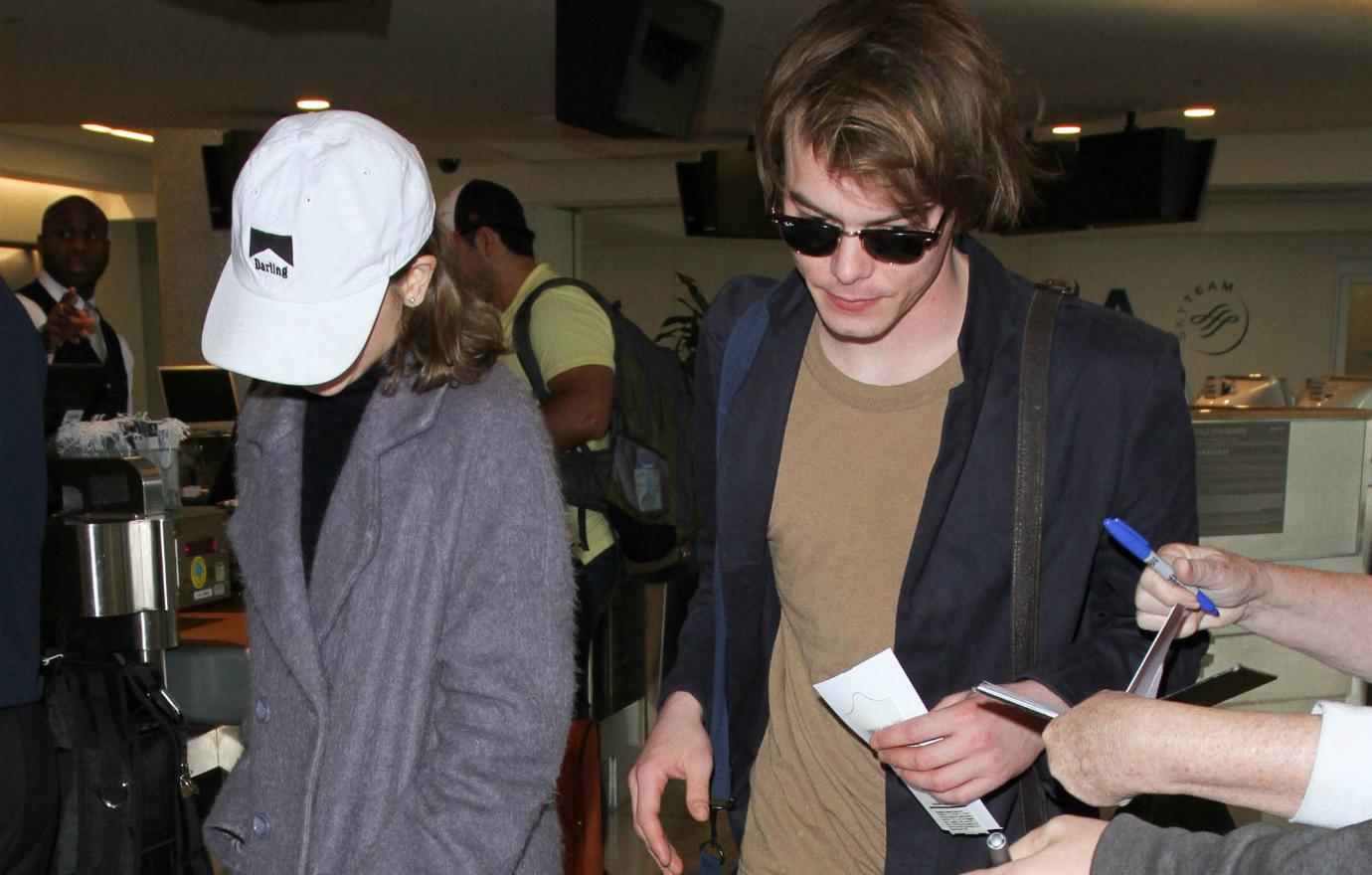 This was when the rumors really started to circulate. In 2017, Stranger Things was nominated for the Golden Globe for best television series, but it would ultimately lose out to The Crown. Heaton and Dyer flew to the event together and were spotted leaving LAX together.
And yeah, it's possible for two coworkers to take a cross-country flight to an event — separate from all their other coworkers who were attending the same event — and for nothing to be going on between them. Some websites were even willing to entertain the notion that Heaton and Dyer were just really close friends. But it was getting harder and harder to deny that something was going on.
Article continues below advertisement
January 30th, 2017: A Close Source Says They're Dating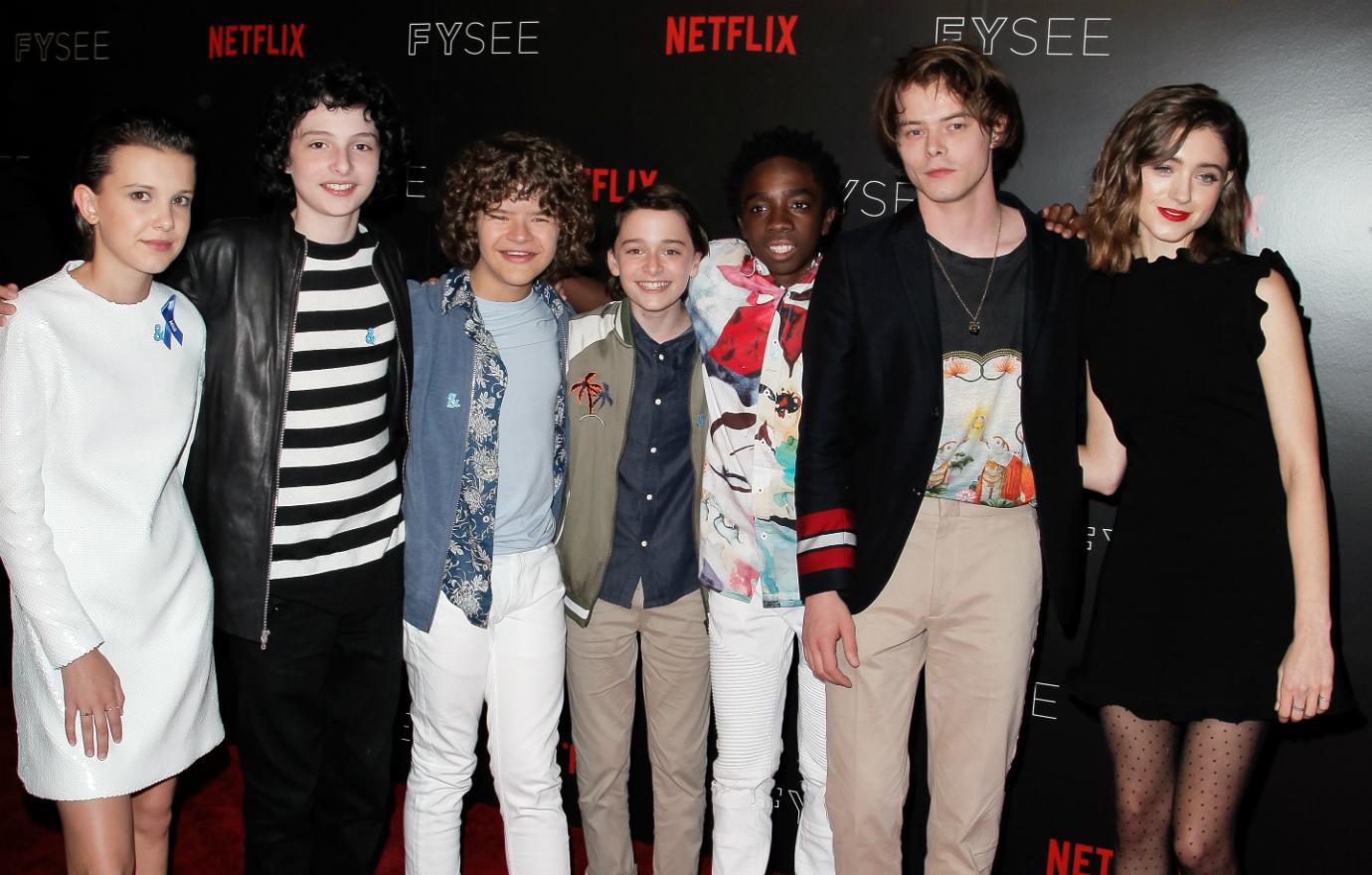 When there's smoke, there's fire, and by the end of January 2017, there sure was a lot of smoke. Shortly after the cast of Stranger Things won a SAG award for Best Ensemble in a Drama Series, a source close to both Heaton and Dyer told Life & Style magazine that the two were, in fact, dating.
"They're definitely dating. They've been together since before season two began filming in October," the source said. "Every waking minute together, on set and off."
The source also said that Dyer had brought Heaton to Nashville to meet her parents, which is a definite relationship move.
Article continues below advertisement
March 2017: Neither Confirming Nor Denying The Rumors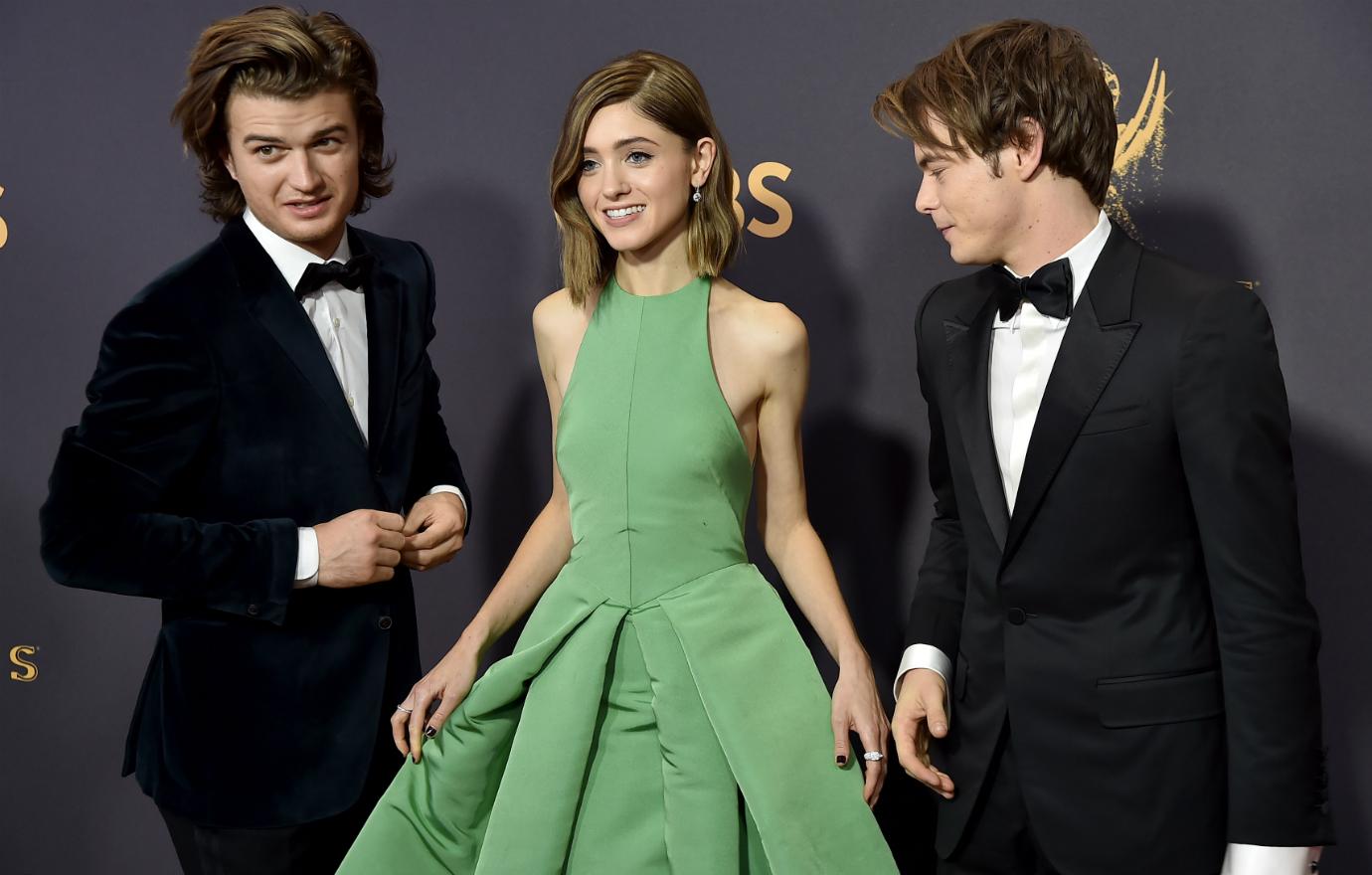 But no matter what unnamed sources might be saying, a few weeks later Heaton and Dyer still weren't ready to go public. The two were once again traveling through LAX when paparazzi found them and asked them directly if they were an item.
Dyer opted to play coy. "Whether people are dating or hanging out, I think that our cast just is cool with each other," she said. "I mean, I won't speak for anybody else but it's been, you know. We're all one big family."
Which is not what you say when you definitely are not dating someone.
Article continues below advertisement
October 2017: They Share Their First PDA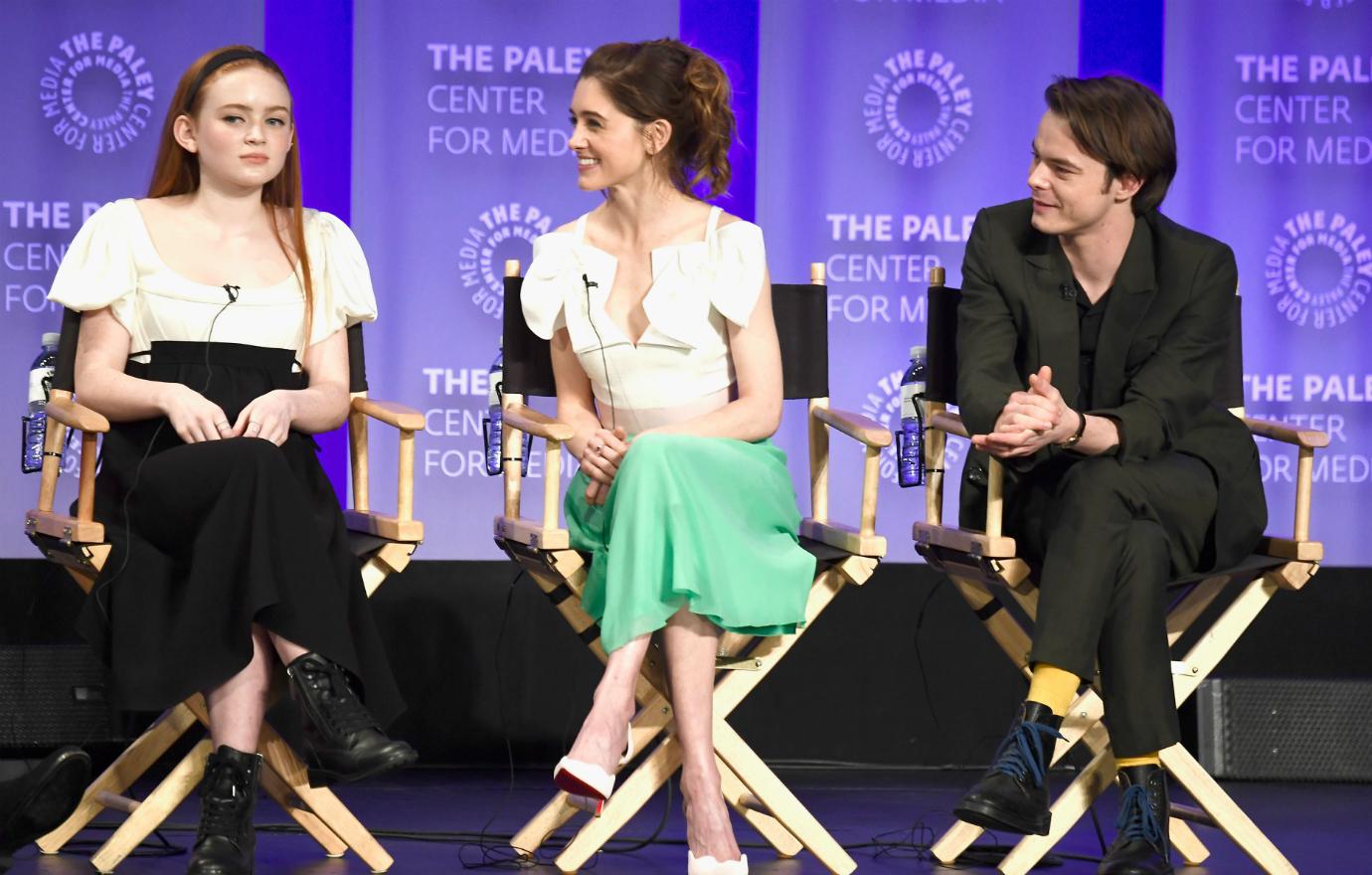 No, we're not talking about a personal data assistant, we're talking about a "public display of affection." After more than a year of Instagram hints and cozy public appearances and speculation on the part of the public, Heaton and Dyer went for a walk in New York City and held hands.
When you're a celebrity and you know that your every move will be photographed, being seen holding hands with someone is practically the same as wearing a t-shirt saying, "We're official."
Article continues below advertisement
November 2017: Reunited After Heaton's Cocaine Bust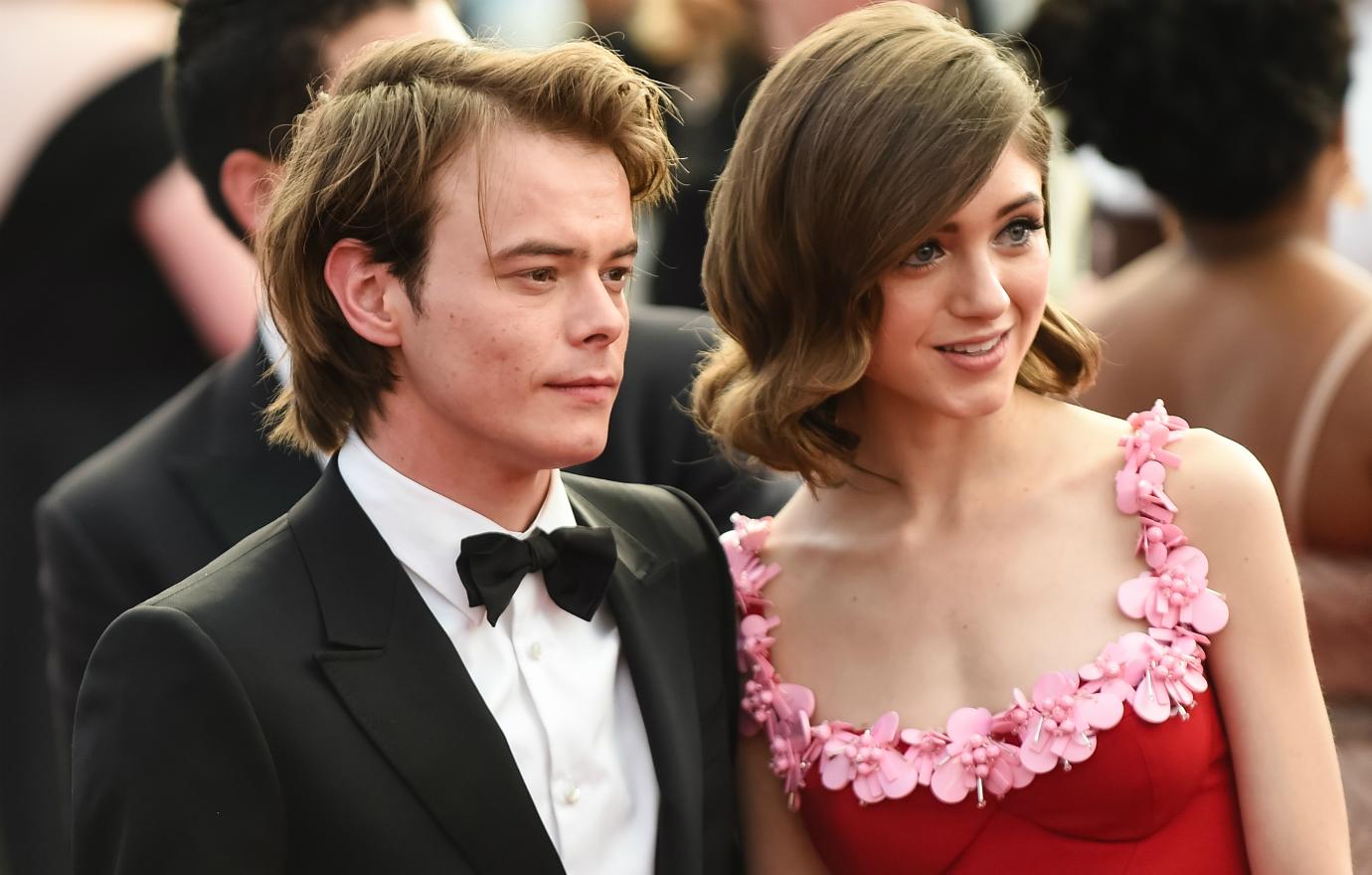 On the eve of the Stranger Things second premier, Heaton ran into legal trouble. On a flight from his native U.K. to LAX, officials found traces of cocaine on his luggage. He wasn't arrested or charged with a crime, but he was denied entry into the United States and put on a plane back to London.
Weeks later, Dyer surprised Heaton by flying to London to see him play the drums at a rock club. By this point, papers were openly describing Dyer as Heaton's girlfriend.
Article continues below advertisement
December 2017: Red Carpet Official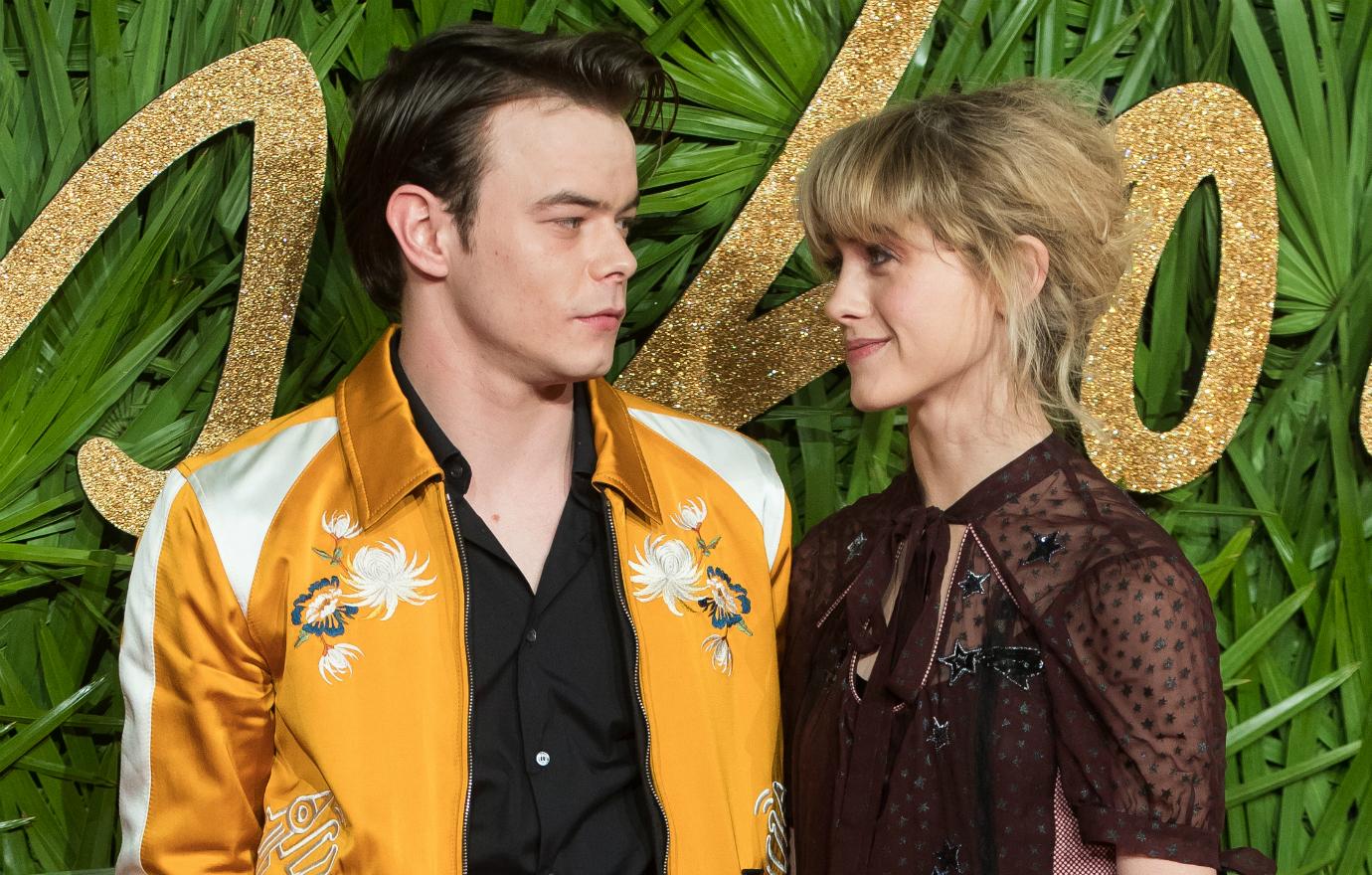 The two attended the 2017 Fashion Awards in London. True to the spirit of the event, Dyer was wearing a star-embellished burgundy dress by Coach, and Heaton wore a canary yellow bomber jacket, also by Coach.
While Heaton and Dyer's reps still weren't willing to confirm that they were official, this is about as strong an indication a famous couple can give that they're romantically involved. Being red carpet official is the celebrity equivalent of hitting "In a relationship" on Facebook.
Throughout 2018, the two young lovers frequently appeared together, like when they attended Coachella in April or when they attended the 70th Primetime Emmys in September. They rarely discussed their relationship with the press, at least not for another year.
Article continues below advertisement
February 2019: Heaton Discusses His Relationship With Dyer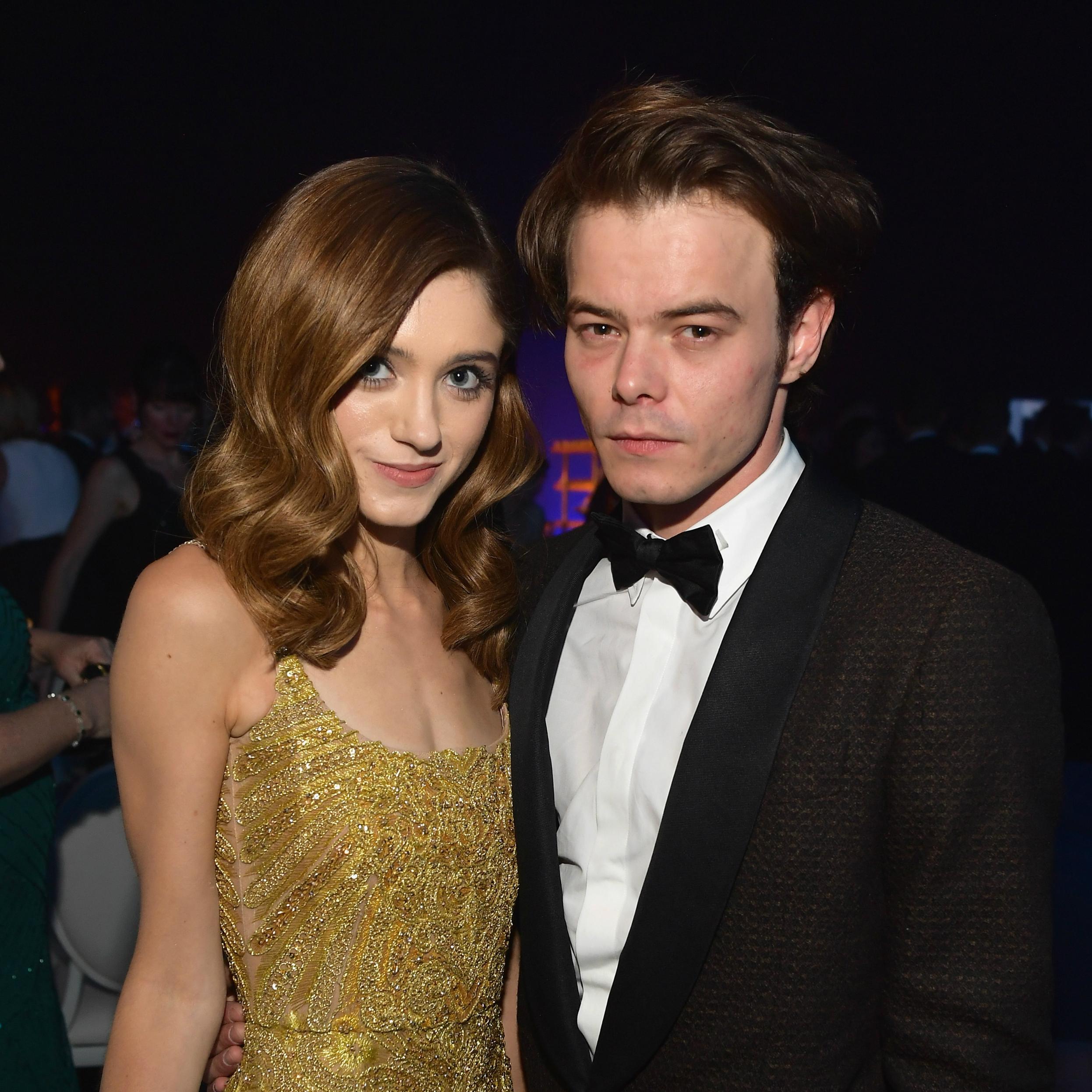 In an interview with the February 2019 issue of V Man, Heaton finally opened up about his relationship with Dyer. While discussing the daily challenges that come with being an actor, Heaton said it was nice to be dating a fellow performer who could relate to what he was going through.
"There are times when you do get stressed," Heaton said. "So to go home with someone you work with, and say, 'I think they hate me…' They'll say, 'No they don't.' You can break the walls down with your partner. Because we work in the same industry and have had similar trajectories, we've gone through it together. Sharing that does bring you closer. They understand something that maybe no one else would. You go into high-pressure situations together but you can share those insecurities or whatever they are. The great, happy times, too ... Really f--king sweet!"
Article continues below advertisement
July 2019: Dyer Discusses Her Relationship With Heaton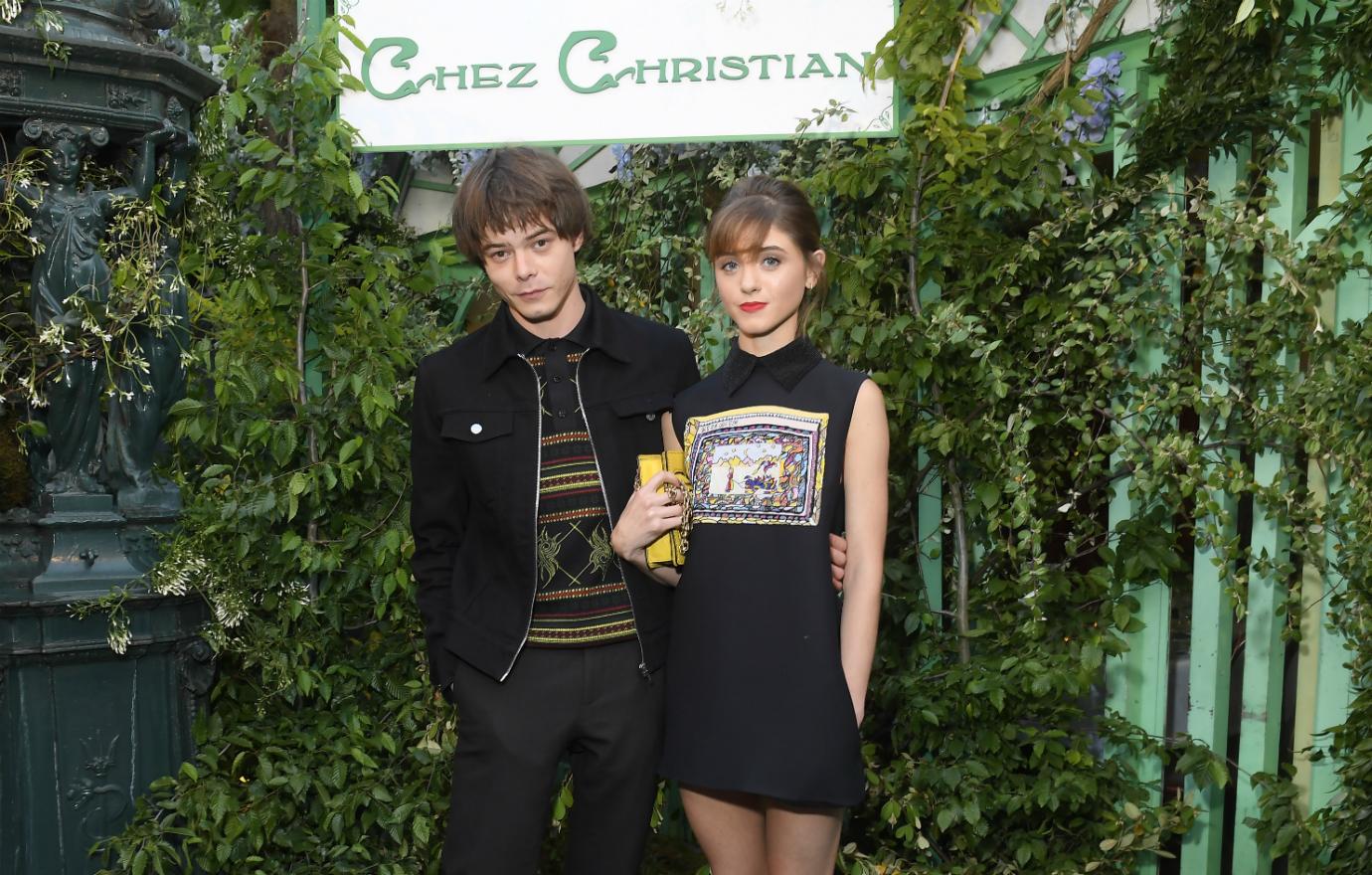 While Dyer had acknowledged her relationship with Heaton with the press before, this was the first time she discussed it in depth. Dyer, an emerging fashion maven, sat down for an interview with InStyle magazine in November 2019. She was asked if she and Heaton ever coordinate outfits because they're often photographed together in similar-looking clothes. "That's literally never on purpose," she said. "You do see articles, and no, we didn't. I feel like we would naturally go out of our way to not, but it just happens. Kind of a thing."
She also described her ideal date night with Heaton, "I think the ideal is a cozy, candle-lit kind of restaurant, maybe a fun bar, just walking around. Somewhere where you can hear each other talk."
Article continues below advertisement
February 24th, 2020: Heaton Sheds Light On The Beginning Of Their Relationship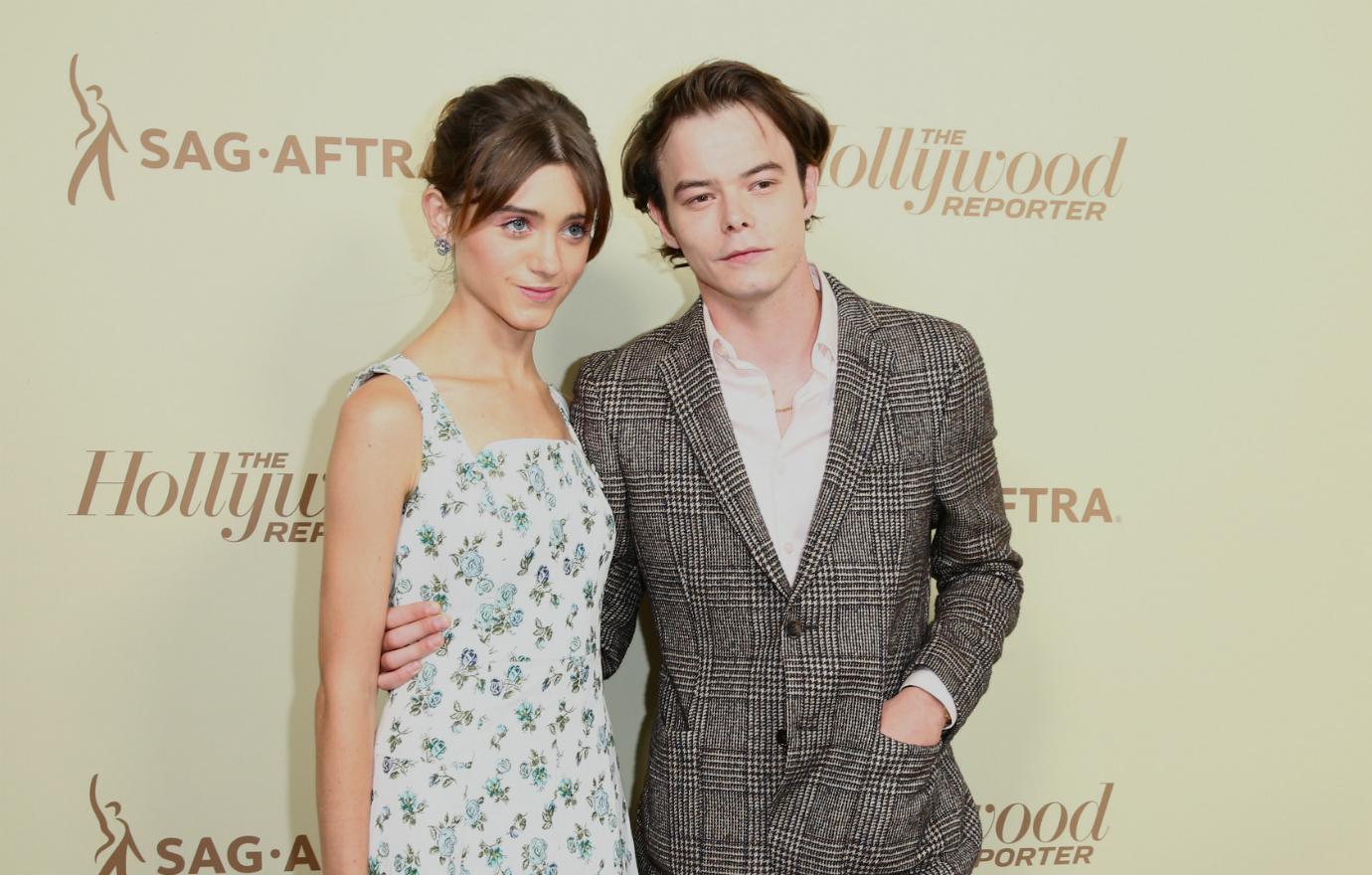 There's a reason why it took so long to get confirmation that Heaton and Dyer were a couple, but it's not because they're naturally secretive people. In an interview for the February 2020 issue of GQ, Charlie discussed the difficulty of simultaneously getting your first big break as an actor and starting a relationship with one of your costars.
Back in 2016, Heaton and Dyer were both young actors trying to get their careers off the ground. Heaton was living in a youth hostel in 2015 before he got cast on Stranger Things. Getting on the show was a career-making moment for both of them, and neither wanted to screw it up. So, they took things slowly. "We didn't really know what the relationship was," Heaton explained.
But while Heaton and Dyer were figuring things out, their attraction to each other was obvious to everyone around them, including their directors. "That first audition, we did a chemistry read with Heaton and Natalia," said cocreator and codirector Matt Duffer. "And sparks were flying."