Exclusive
Cheating Scandal! Shervin Roohparvar's Alleged Steamy Texts With Mistress Exposed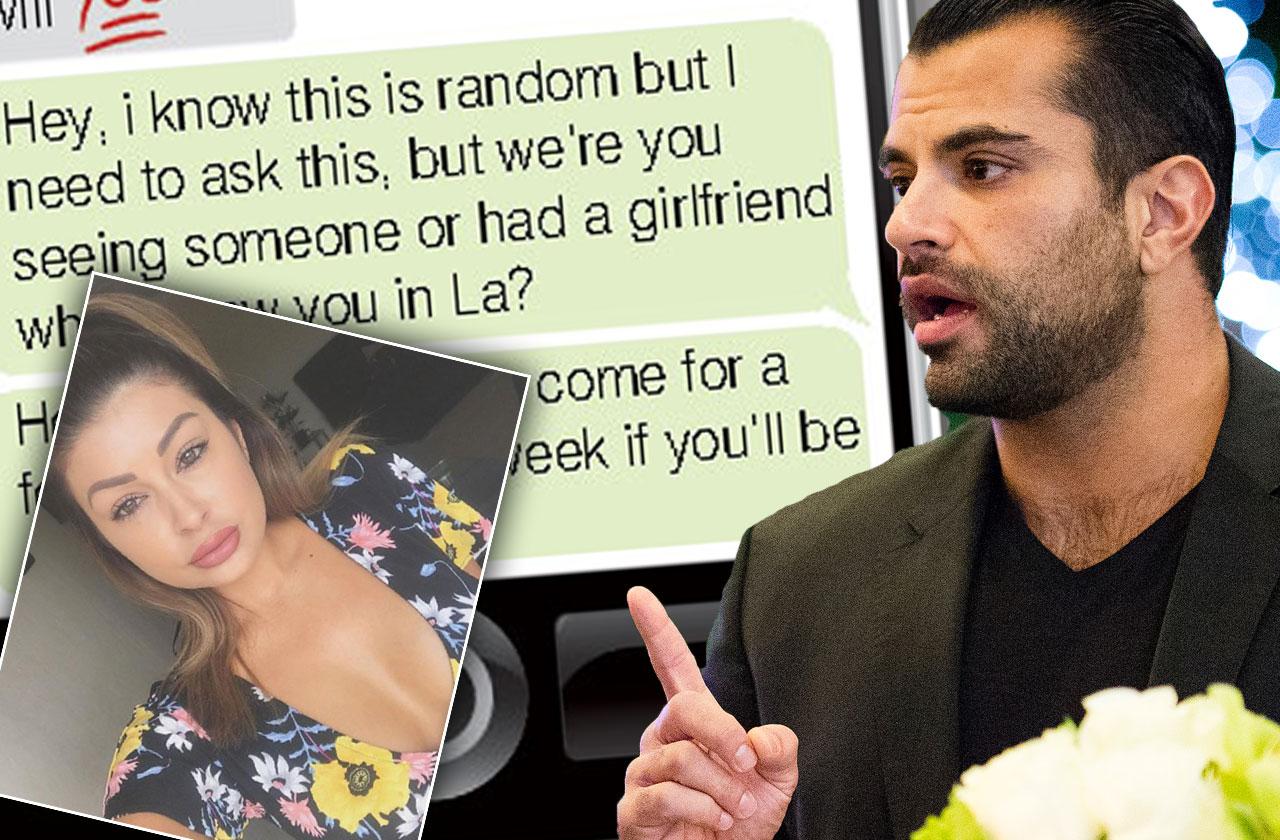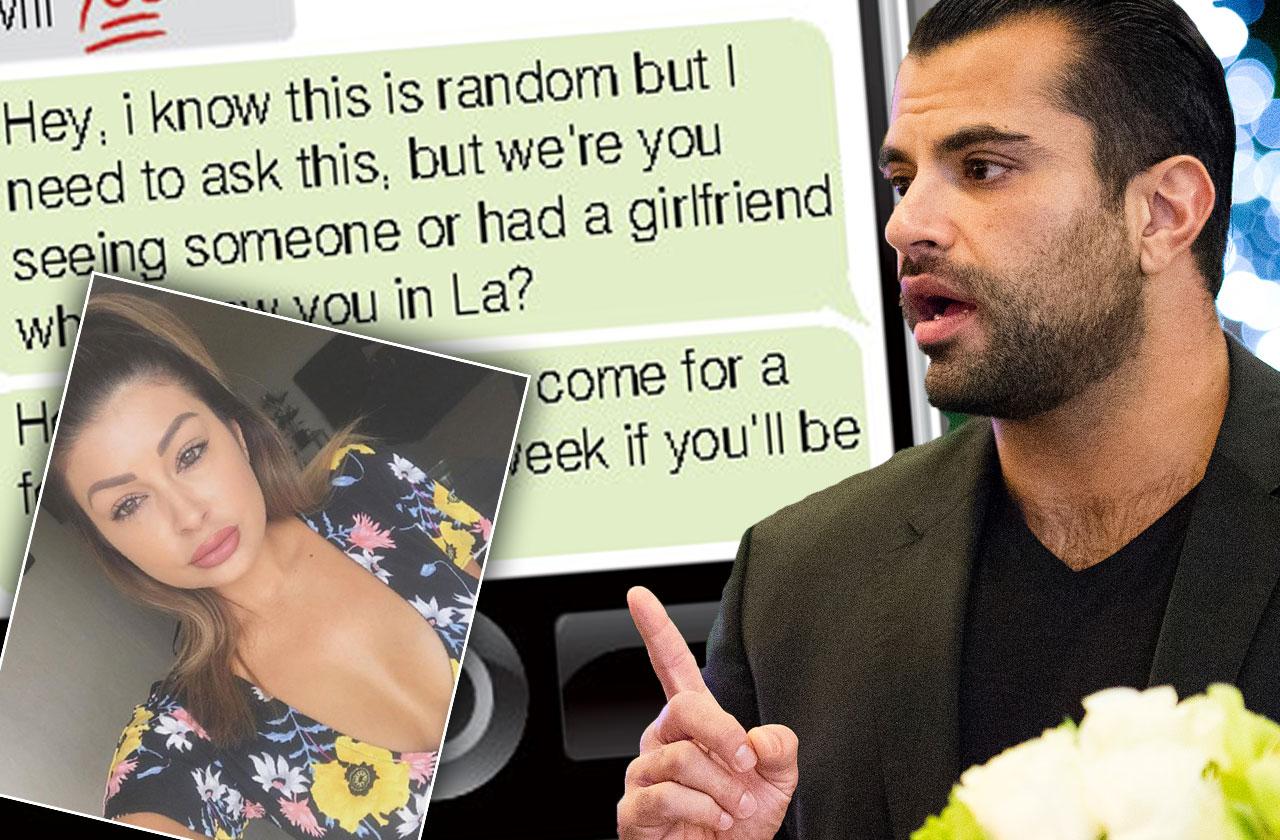 A second woman came forward accusing Shahs of Sunset star Shervin Roohparvar of cheating on his girlfriend Annalise Carbone. After exposing his bombshell mistress, RadarOnline.com can now reveal what she claims are steamy text messages between the two!
Article continues below advertisement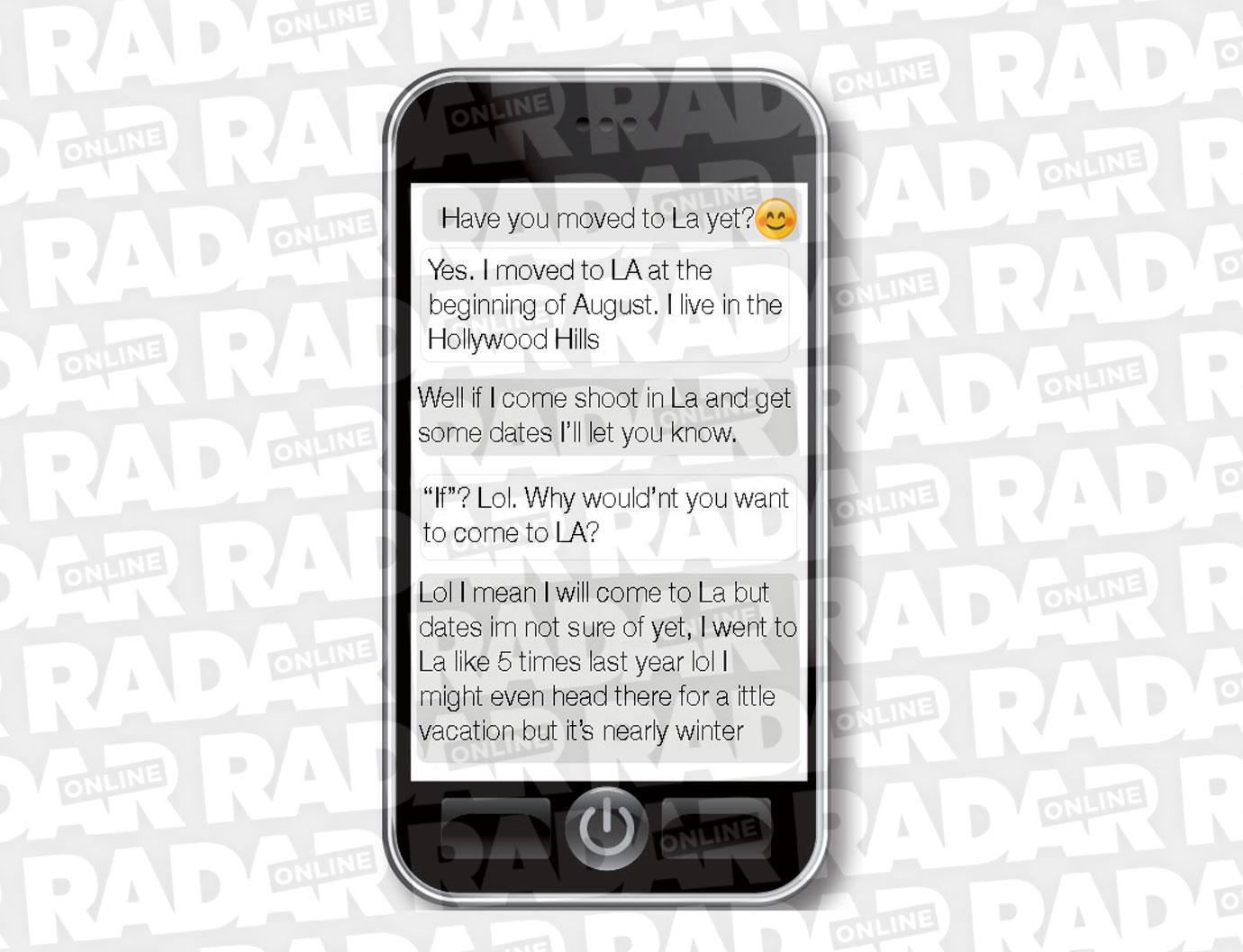 Melissa Flentzeris, who works as a Social Media Entertainer, reached out to Roohparvar in June 2015 to ask if he would be interested in collaborating with her on a video. She said they began talking "here and there" over the next two years. On August 30, 2015, Flentzeris, who lives in Australia, told the reality star that she would let him know if she ever visits Los Angeles.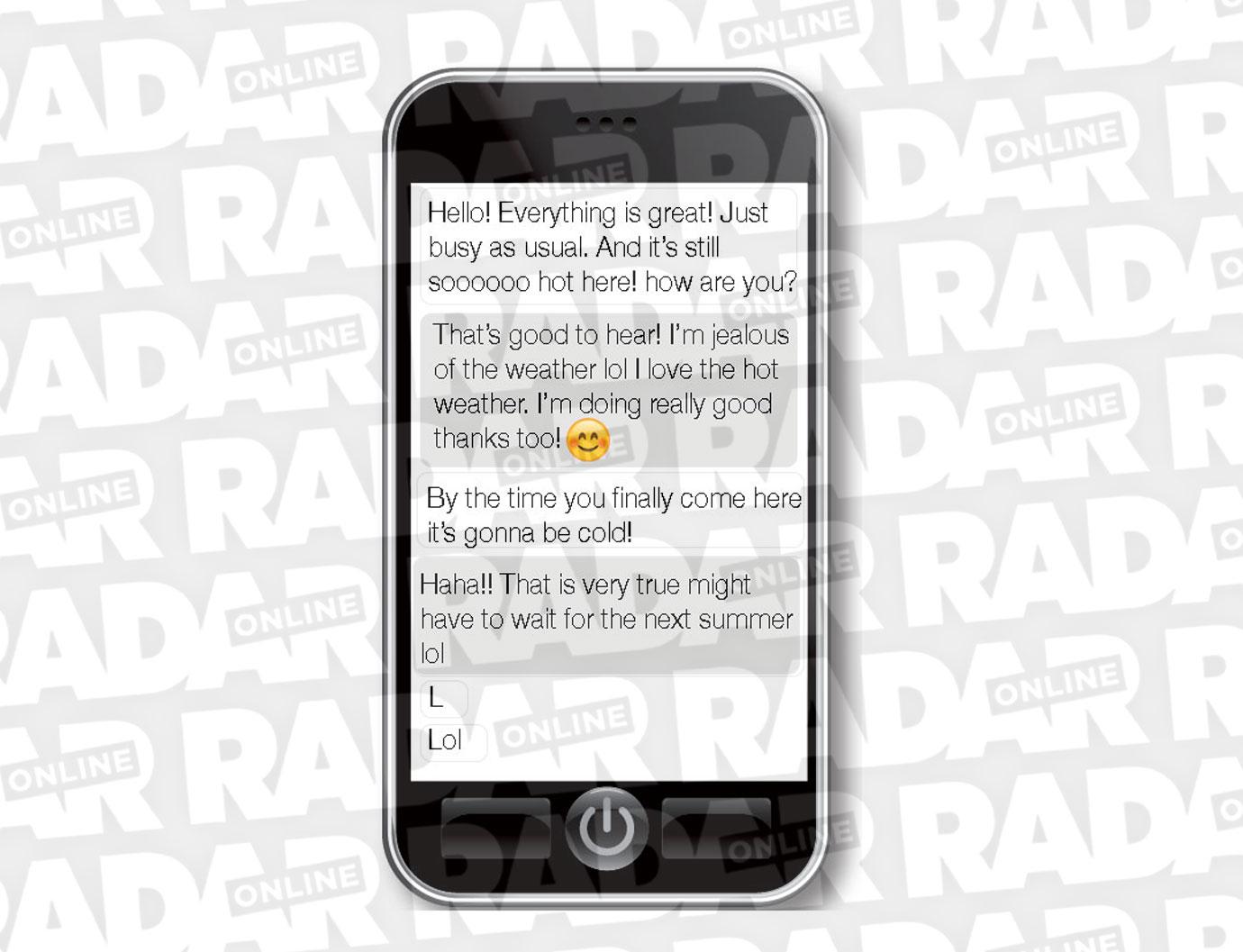 In a conversation dated September 10, 2015, Roohparvar urged her to visit him. "By the time you finally come here it's gonna be cold," he texted, as she responded, "That is very true lol might have to wait for next summer."
Article continues below advertisement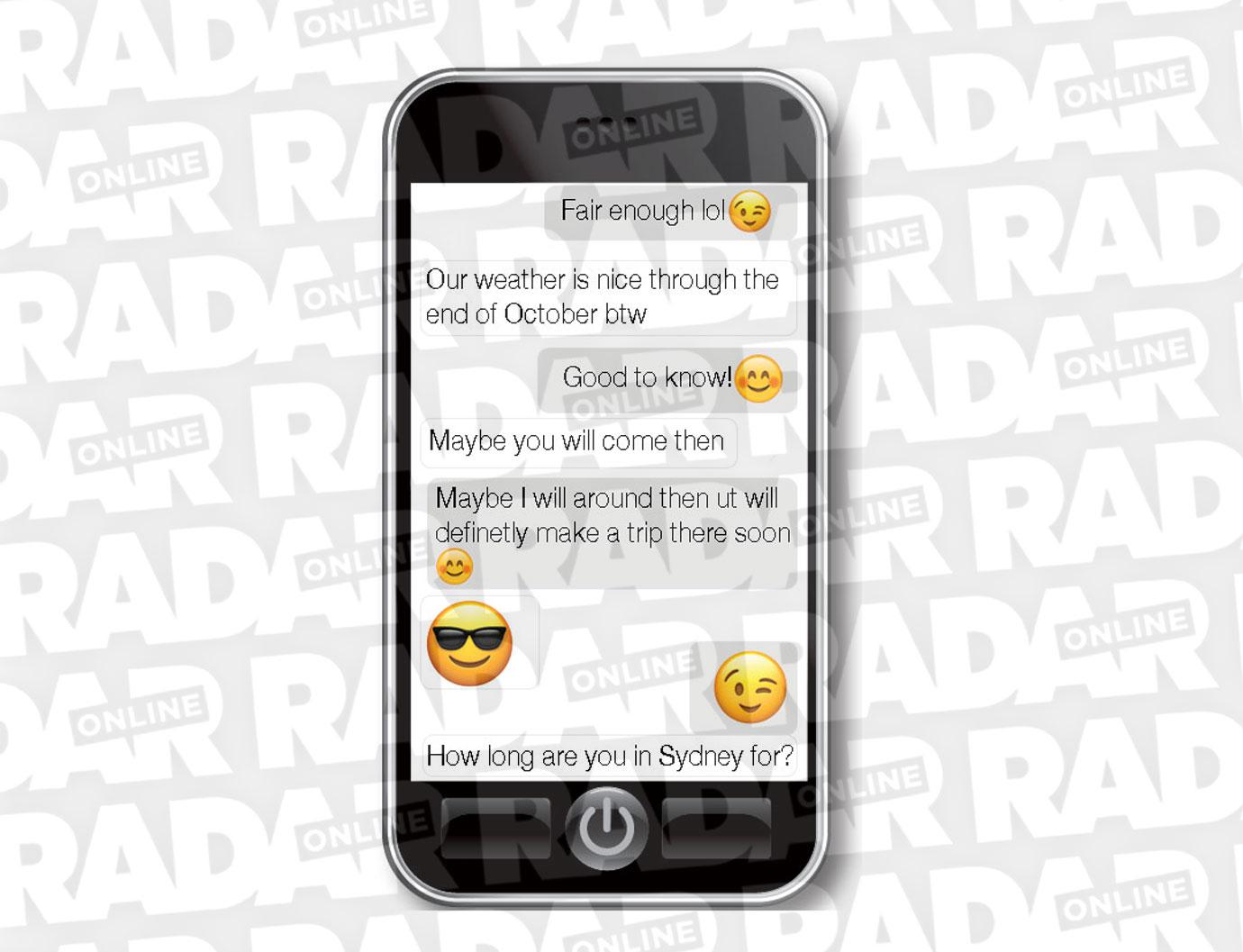 They continued to flirt in 2016, as he texted her, "Our weather is nice through the end of October btw… Maybe you can come then." She responded, "Maybe I will around then but we'll definitely make a trip there soon."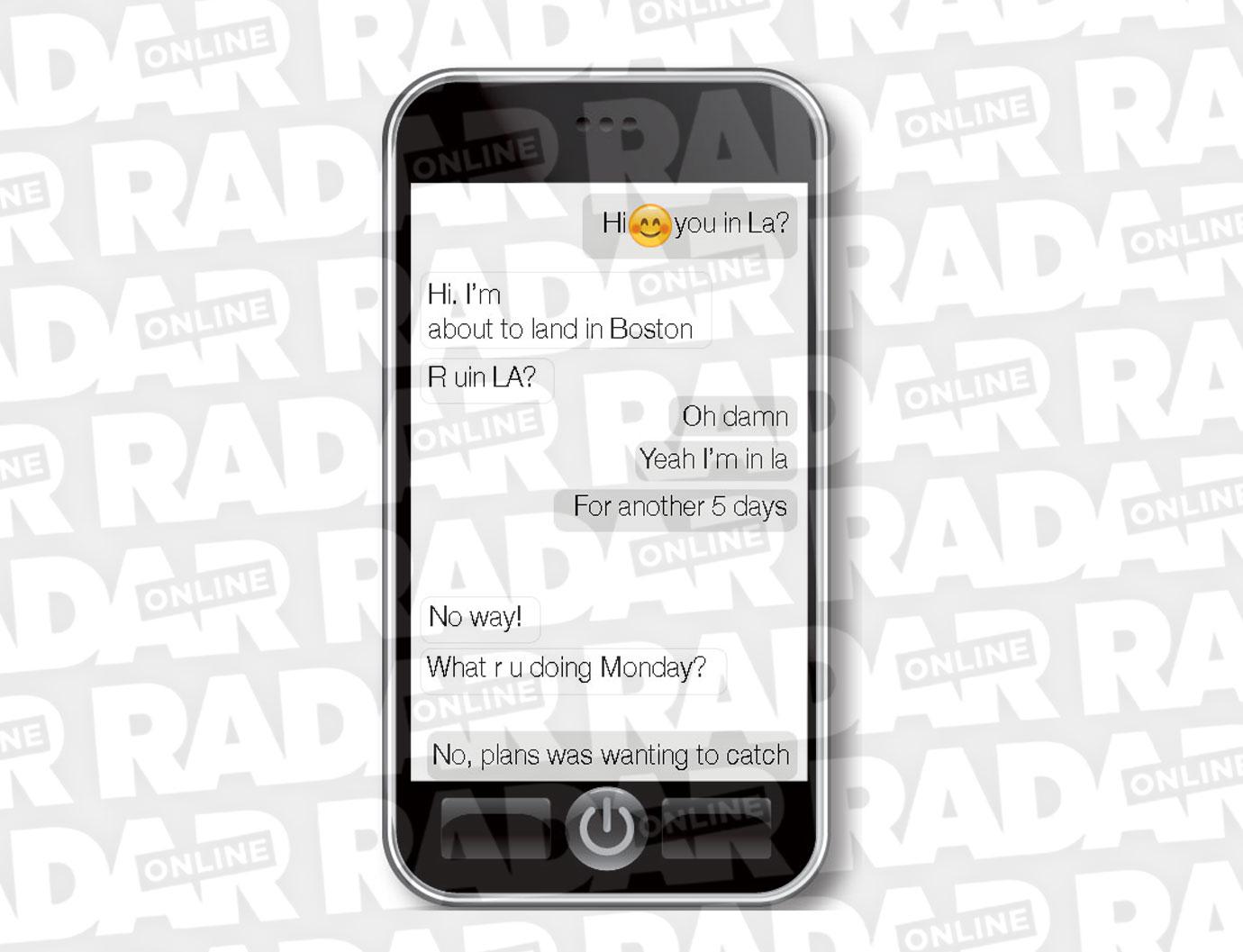 On May 12, 2017, Flentzeris finally visited Los Angeles. When she told him over text, he asked her to hang out the following Monday.
Article continues below advertisement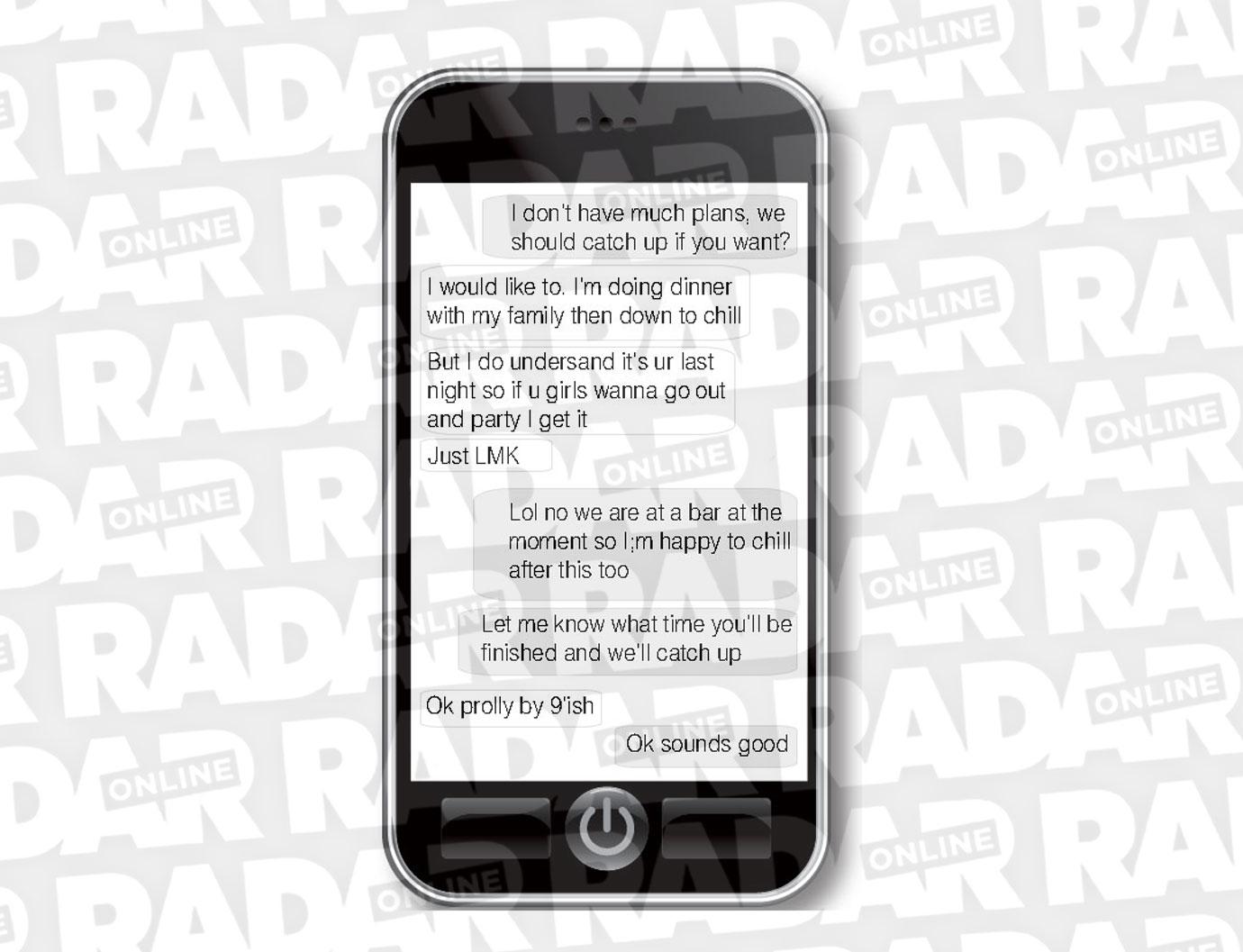 In another screen grab, he told her he would be available to hang out after grabbing dinner with his family.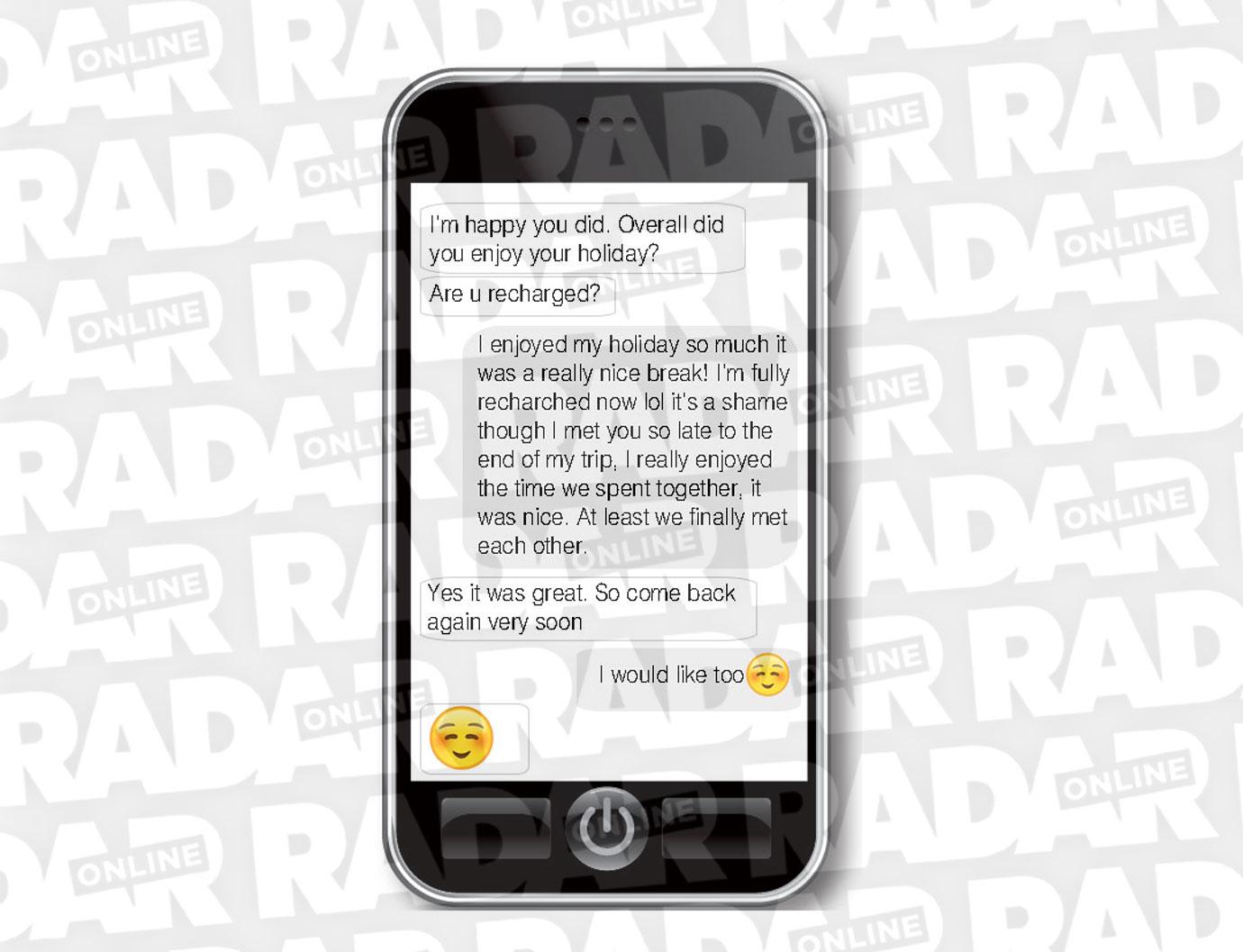 When she returned home, she texted him, "I enjoyed my holiday so much it was a really nice break! It's a shame I met you so late to the end of my trip. I really enjoyed the time we spent together, it was nice. At least we finally met each other." He responded, "Yes it was great. So come back again very soon."
Article continues below advertisement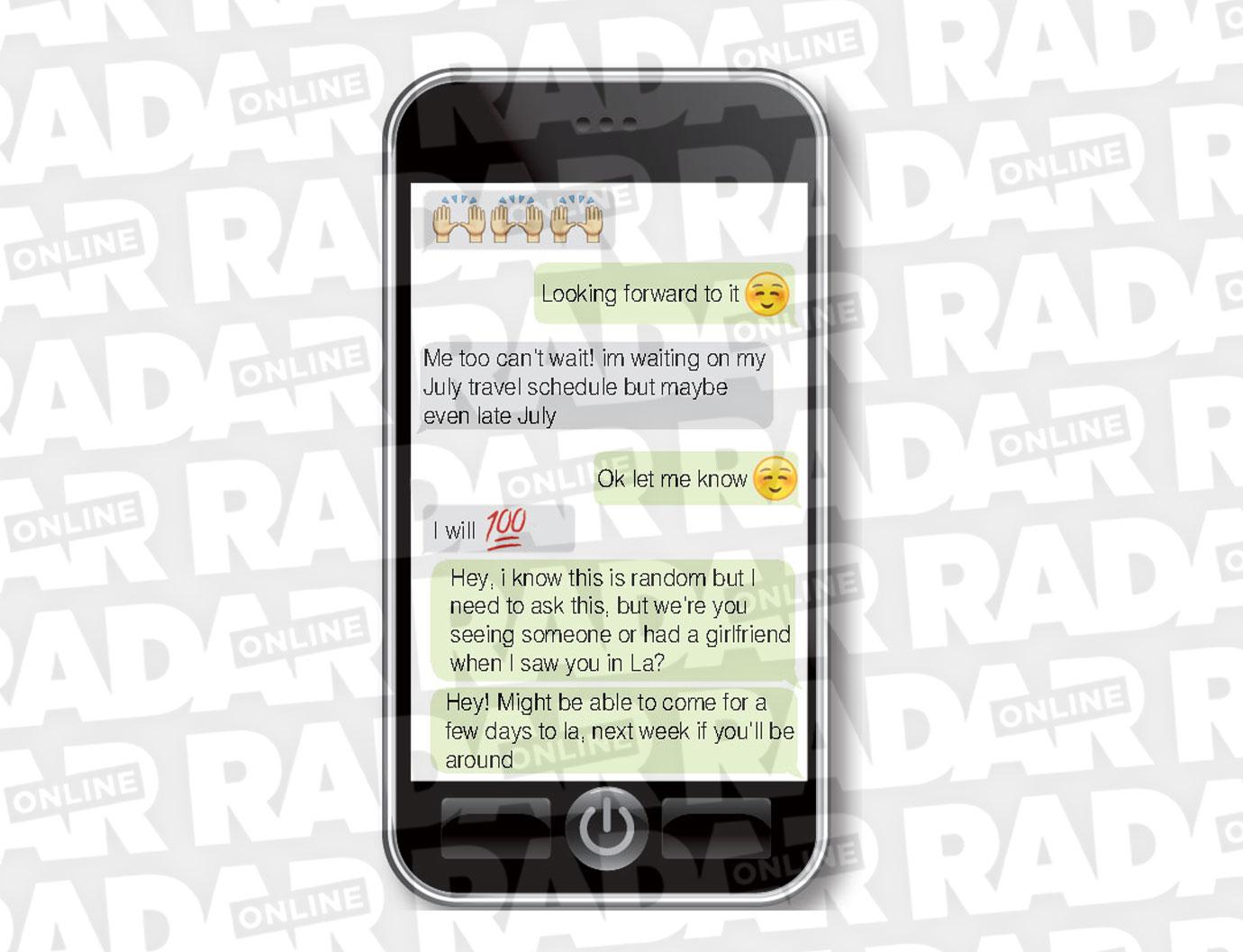 On July 17, Flentzeris asked him about his girlfriend. "I know this is random but I need to ask this, but we're you seeing someone or had a girlfriend when I saw you in LA?" When he didn't answer, she told him she would like to come to L.A. again.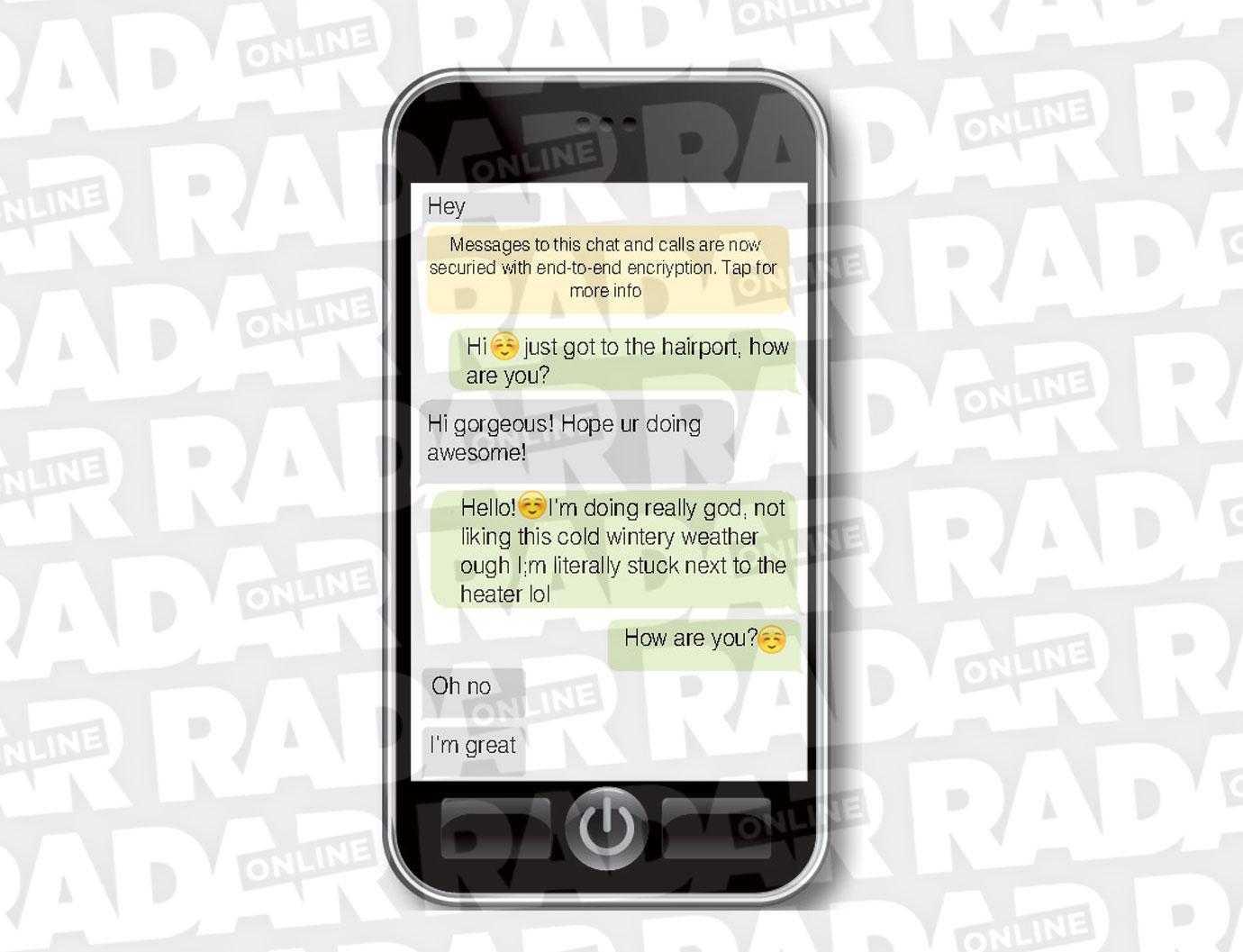 Flentzeris told previously RadarOnline.com that they spent two days together during her visit to Los Angeles. "We sat down outside on his balcony and we chatted for about three hours at least," she said. "He was talking about his whole life story to me from the time he was little to now. While we were sitting down and talking, he just stopped and kissed me on the lips."
Article continues below advertisement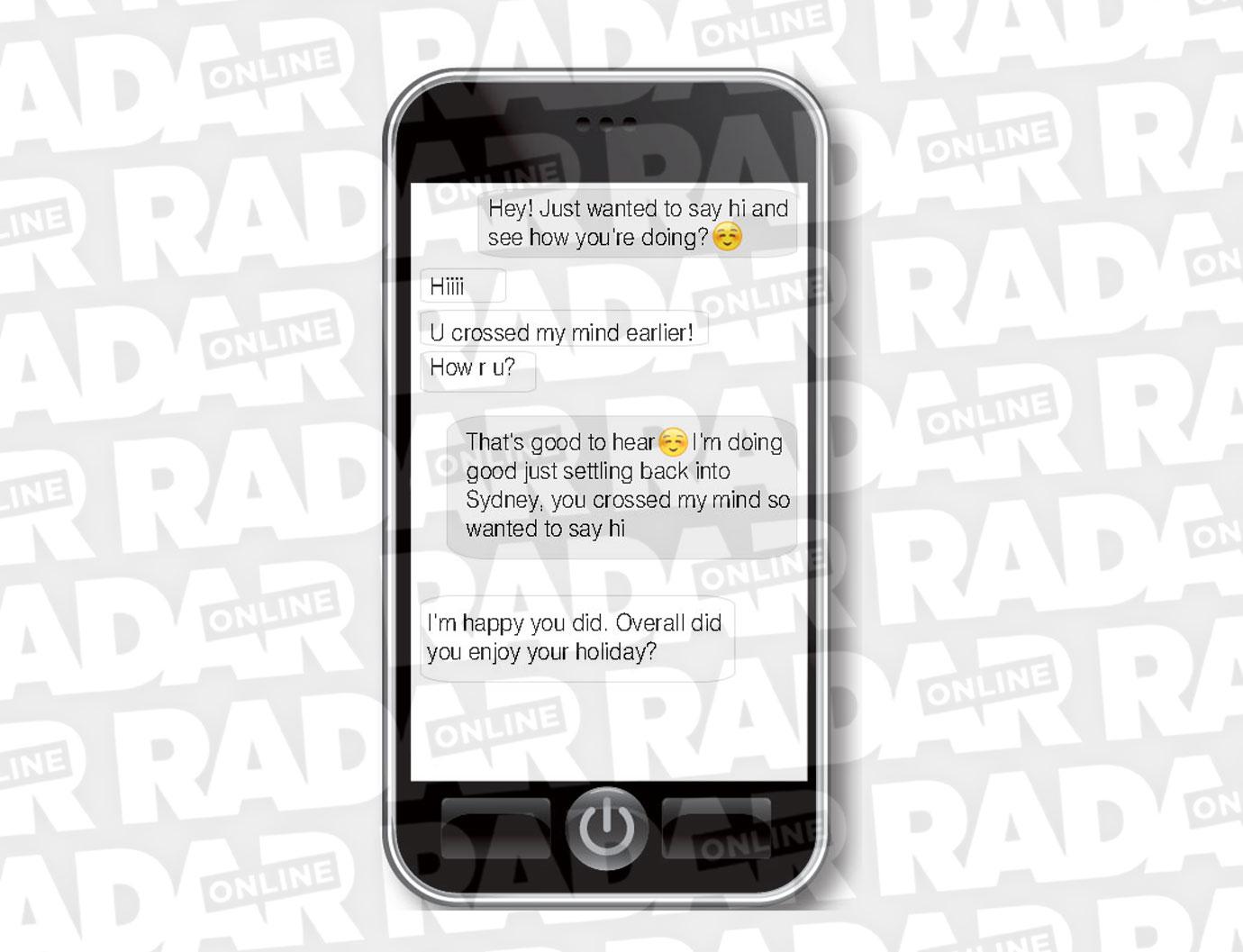 She claims they eventually made their way to the bedroom. "He said, 'Let's go to his bedroom.' We went and one thing led to another and we had sex," she claims. "He insisted I stay over the night to sleep at his place and I was happy to so I did. I woke up at about 9am the next morning and woke up to him hugging me. I told him I'm going to go, but he wanted me to stay so I did and we ended up having sex again."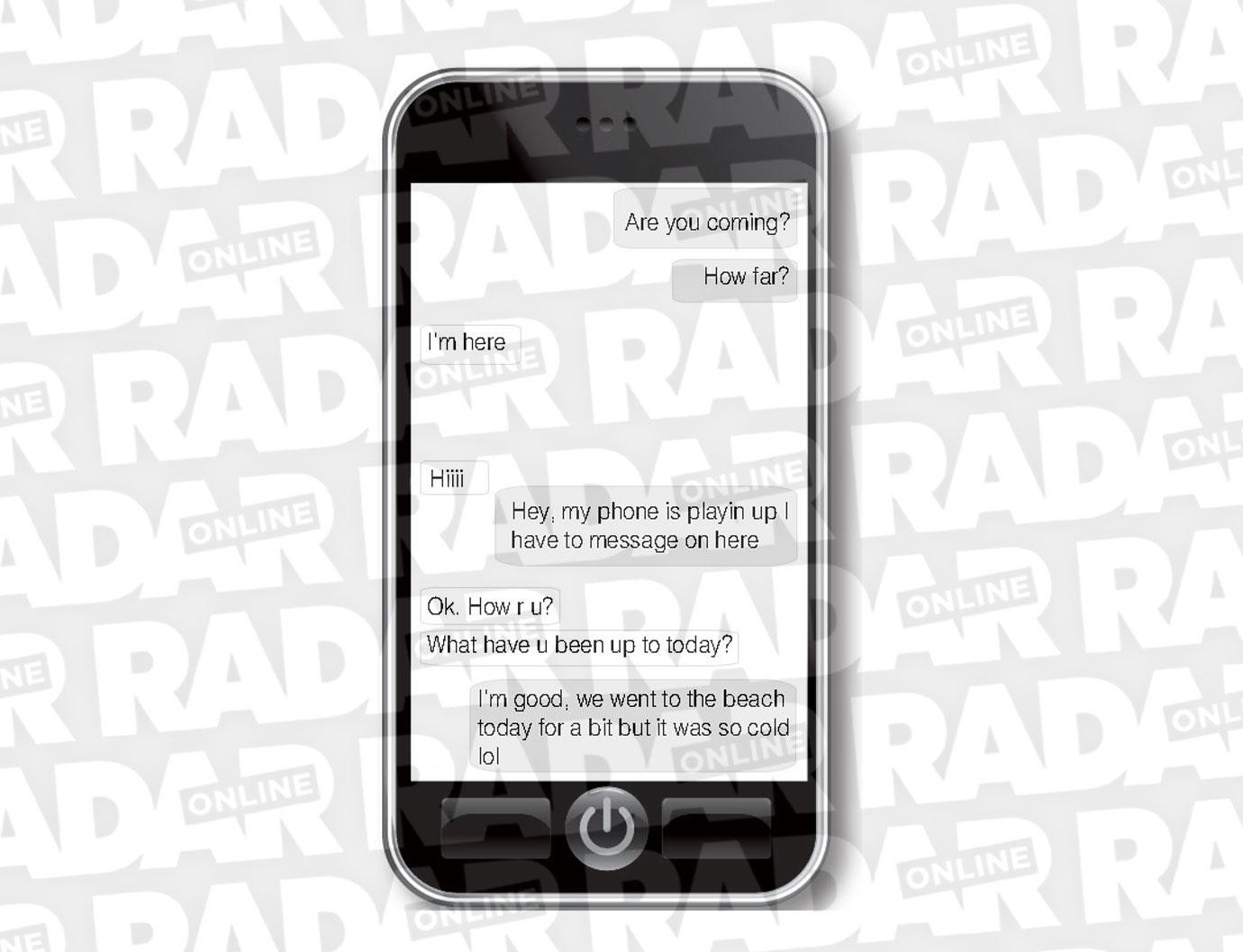 The two continued their rendezvous later on in the evening, according to her. "We expressed to each other that we liked each other's company and we were flirting a lot. Then after a few hours we had sex again," she said. "He wanted me to stay over the night so I did. I was really starting to develop feelings for him."
Article continues below advertisement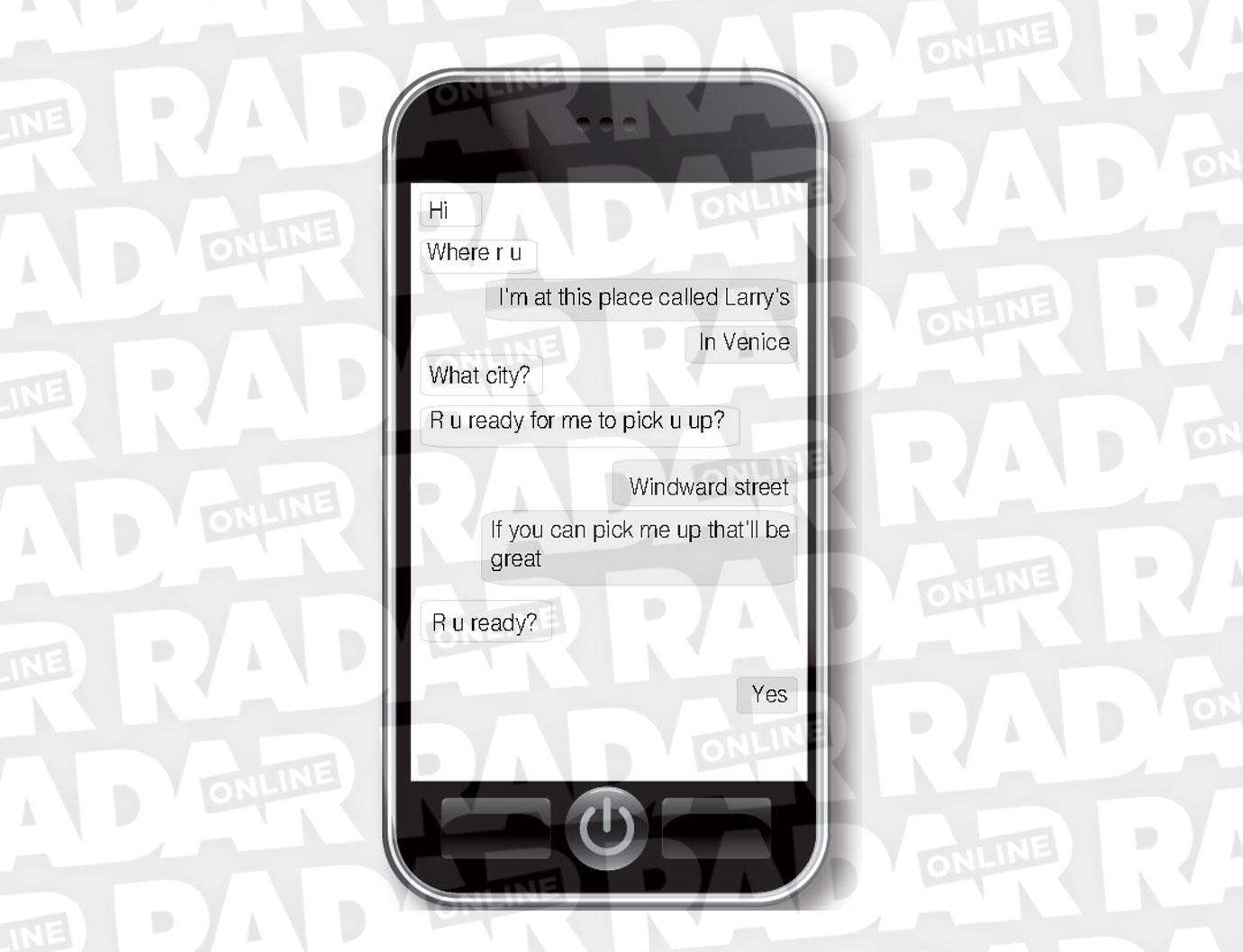 Flentzeris learned of their relationship when she watched Shahs of Sunset. Roohparvar and Carbone were filmed on a date during season five of the Bravo series. The two are still together on the show's sixth season.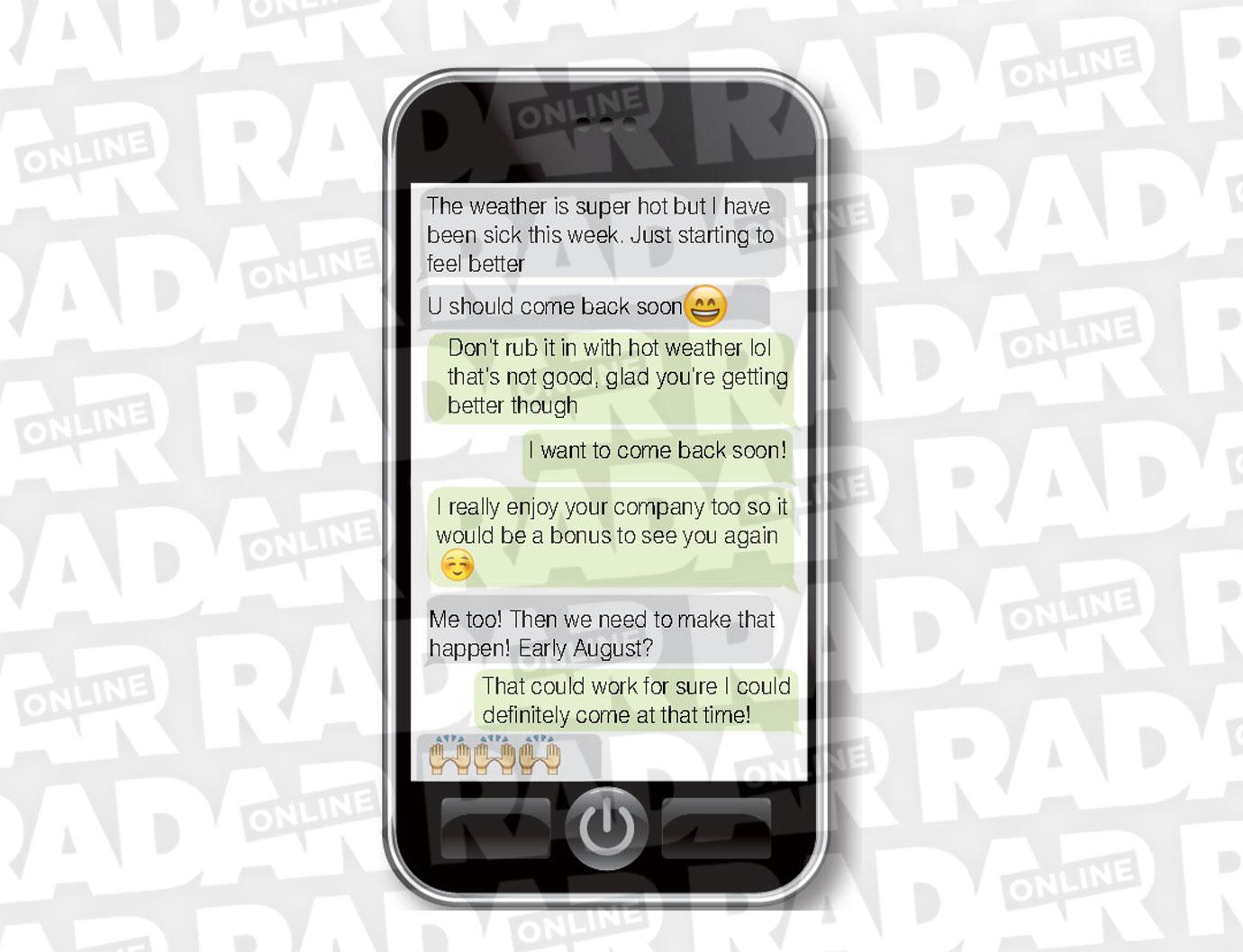 On a recent episode, Golnesa 'GG' Gharachedaghi accused Roohparvar of cheating on Carbone with a woman named Tara. He denied the rumors by blasting, "I can go anywhere I want and pick up any girl I want. It's not hard. This? It's not even my type." He added of his girlfriend, "I love her, she's amazing, I'm not going to start putting my time and investing energy on somebody on the other side of the world if I don't think there's some potential future. We've talked about her moving. She's going to come out here soon."
Article continues below advertisement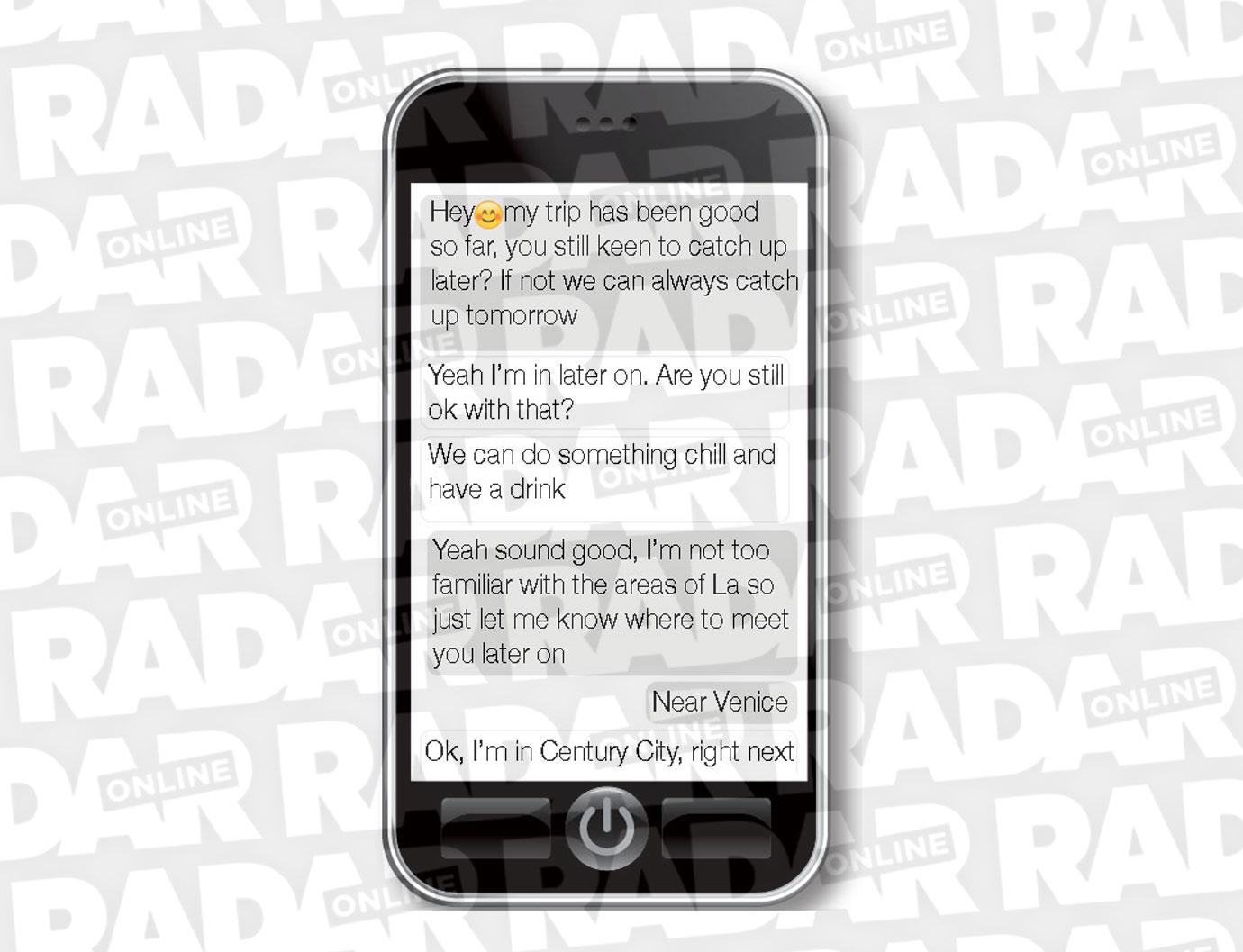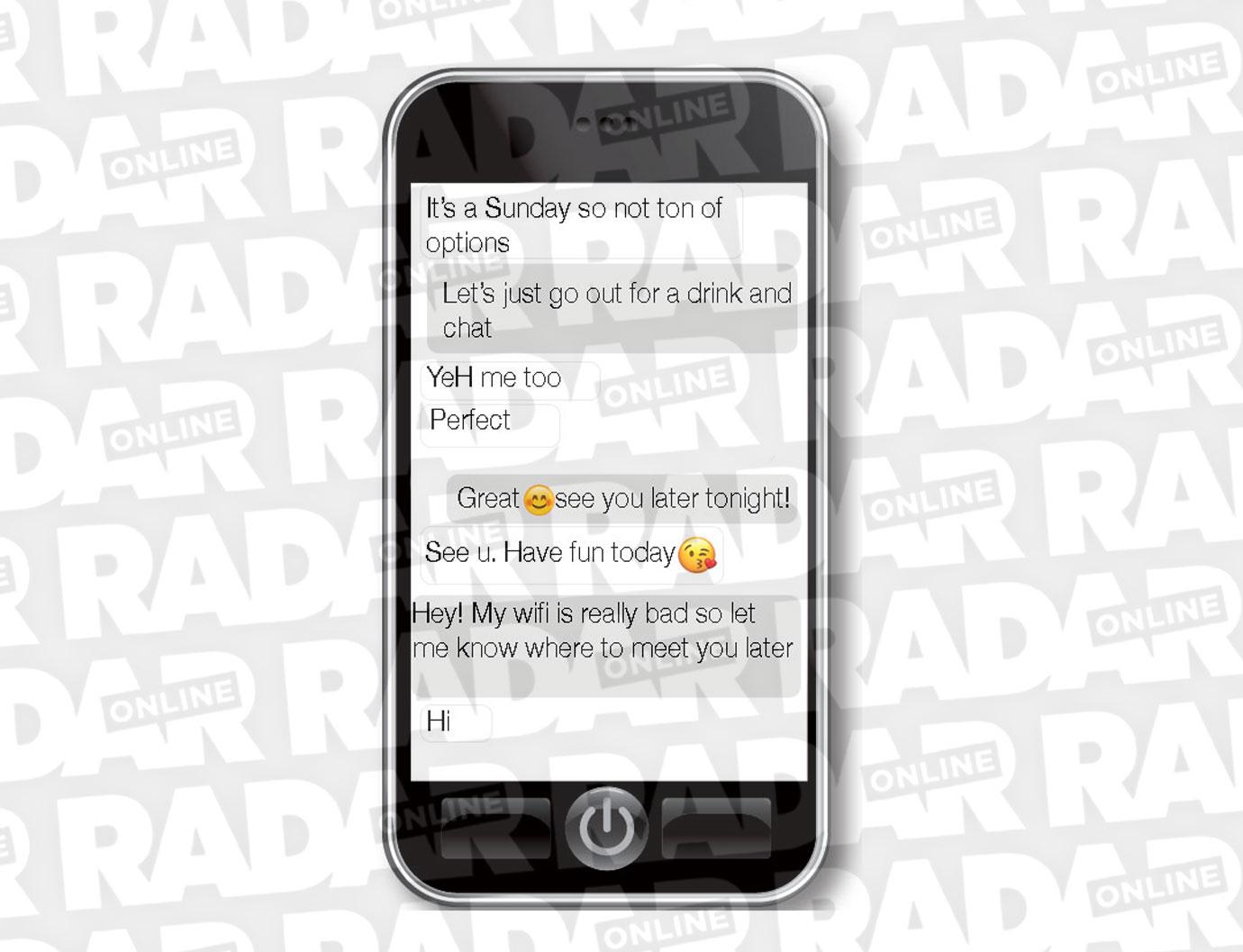 Do you think he cheated? Tell us in the comments! We pay for juicy info! Do you have a story for RadarOnline.com? Email us at tips@radaronline.com, or call us at 800-344-9598 any time, day or night.