Exclusive
Ryan Phillippe's Ex's Shocking Assault Claims Revealed In Horrific Messages!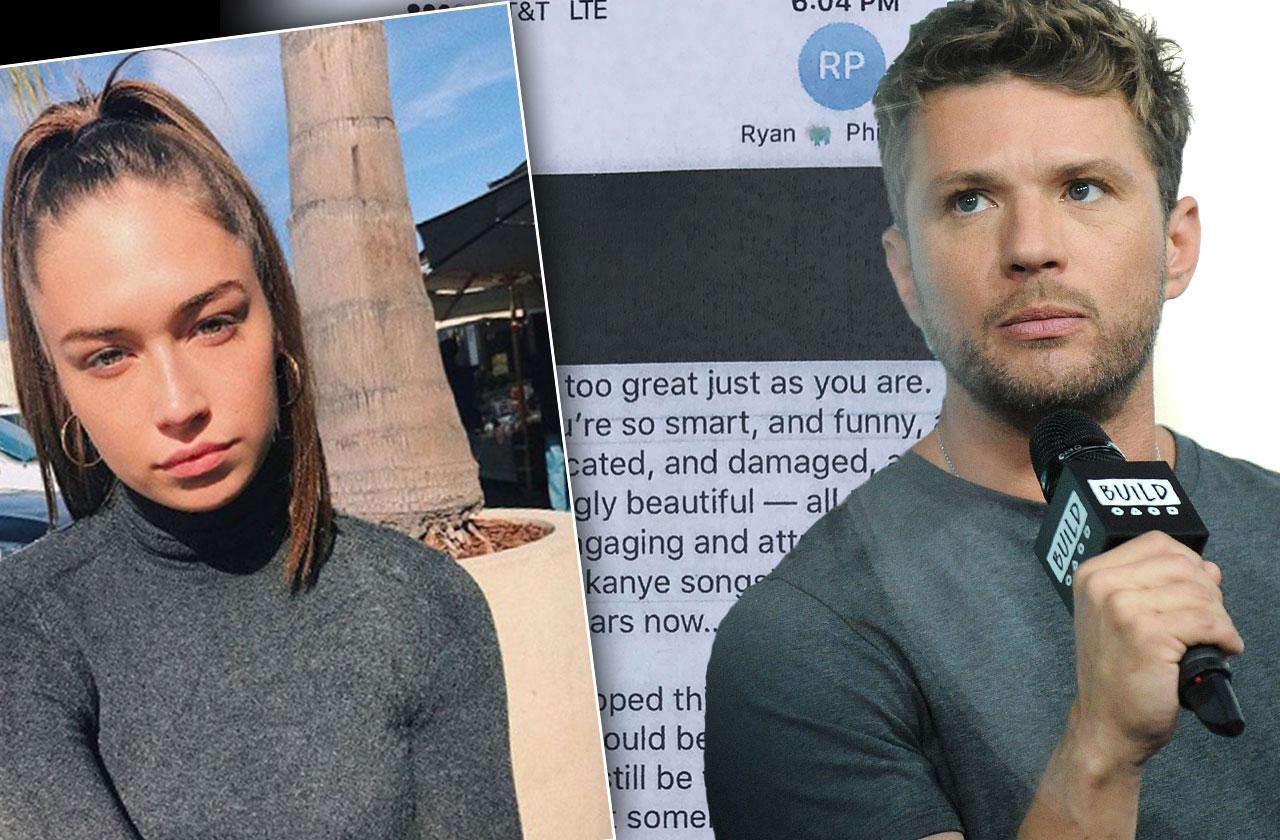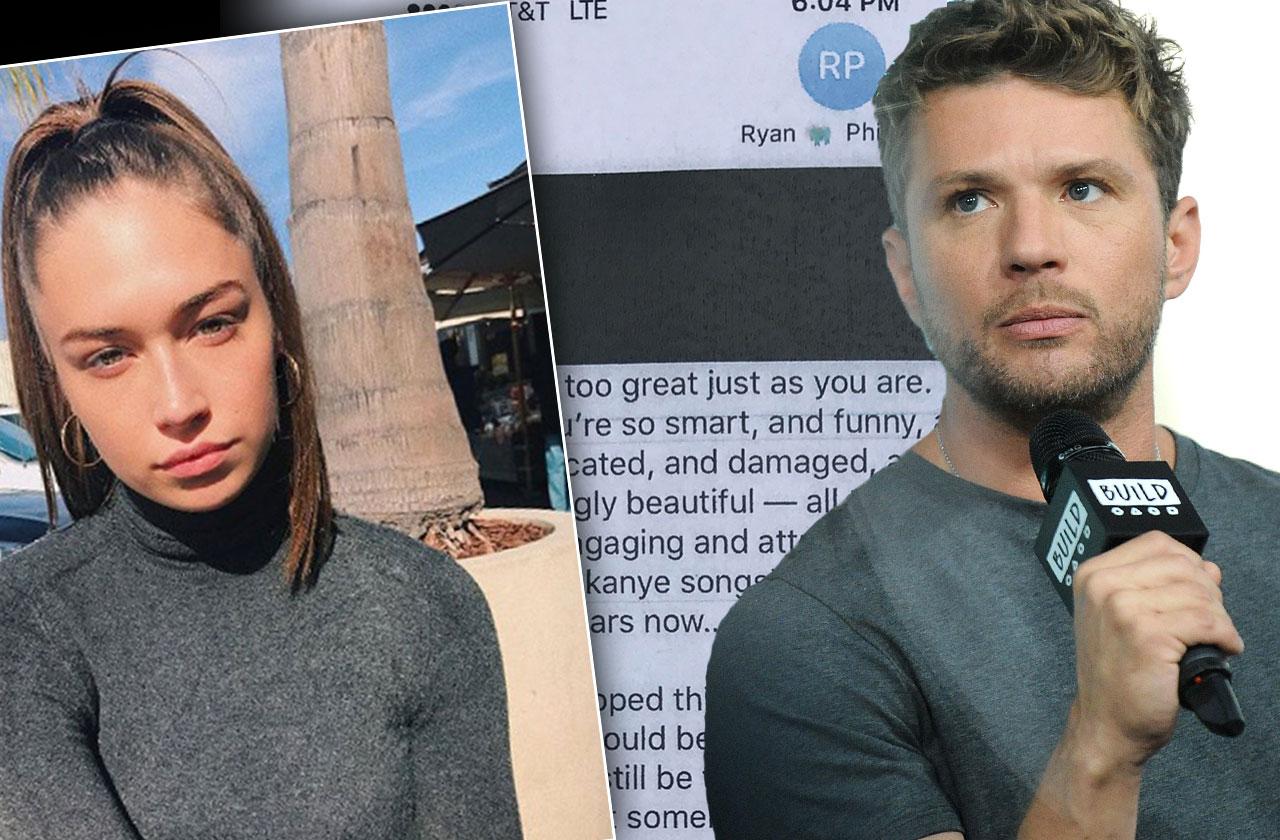 Ryan Phillippe's ex-girlfriend filed a $1 million lawsuit against him, accusing the actor of brutally attacking her on the 4th of July and RadarOnline.com has a gallery of the shocking messages Hewitt claims in court documents he sent to her after the alleged incident and her friend's detailed description of the assault. Elsie Hewitt's complaints about the beating she received from Phillippe warranted an emergency protective order after she filed a police report with the LAPD. Her attorney exclusively told RadarOnline.com.com that the actor's excuses about the incident were false and laid out his case. Click through to see Phillippe's attempts to argue his side of the story and Hewitt's response.
Article continues below advertisement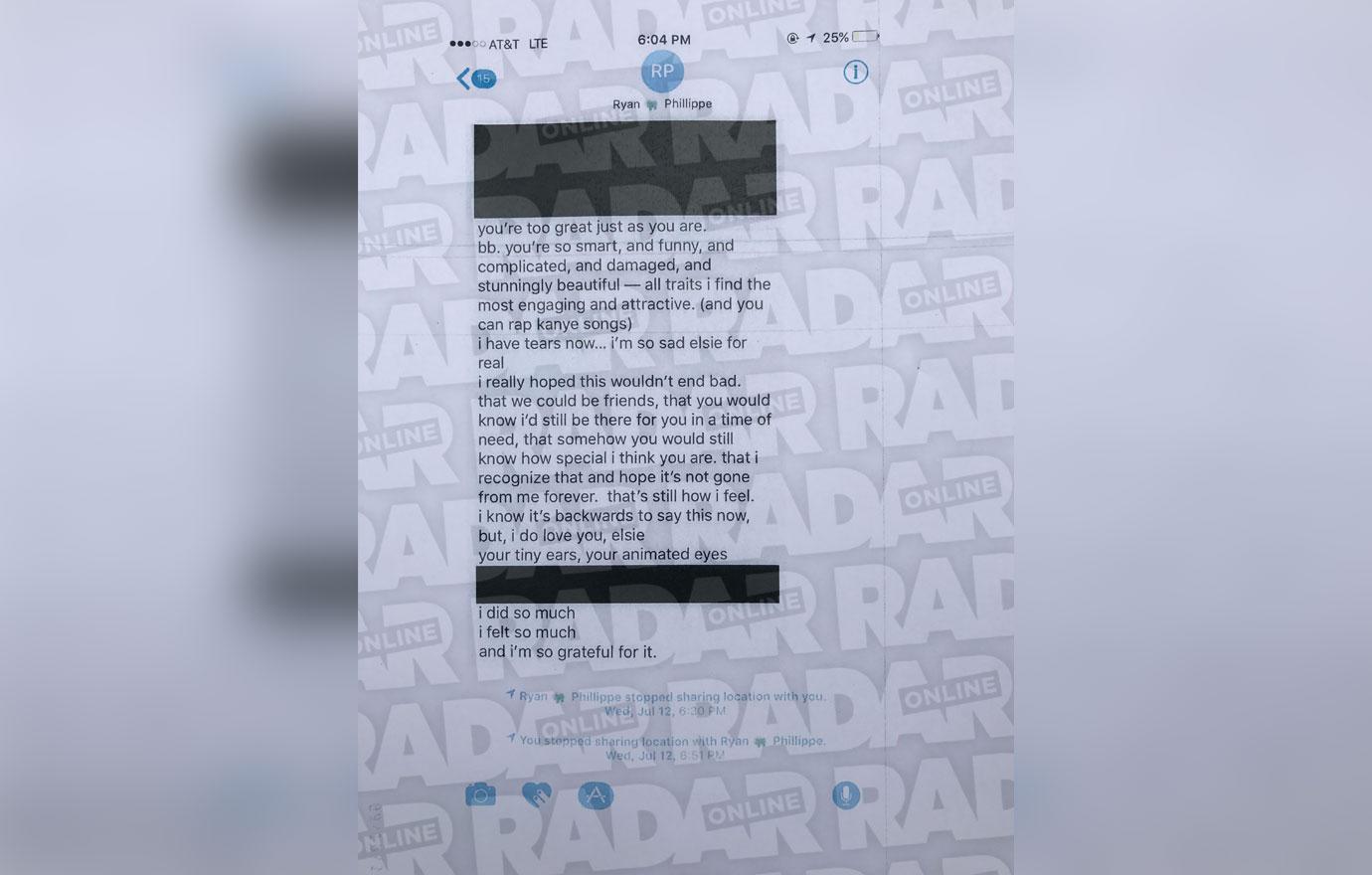 "People don't change. If you're the abusive once, you're abusive again," legal eagle Keith Fink told Radar about Phillippe, 43, who he accused of assaulting his client in a lawsuit filed in Los Angeles on September 18, 2017.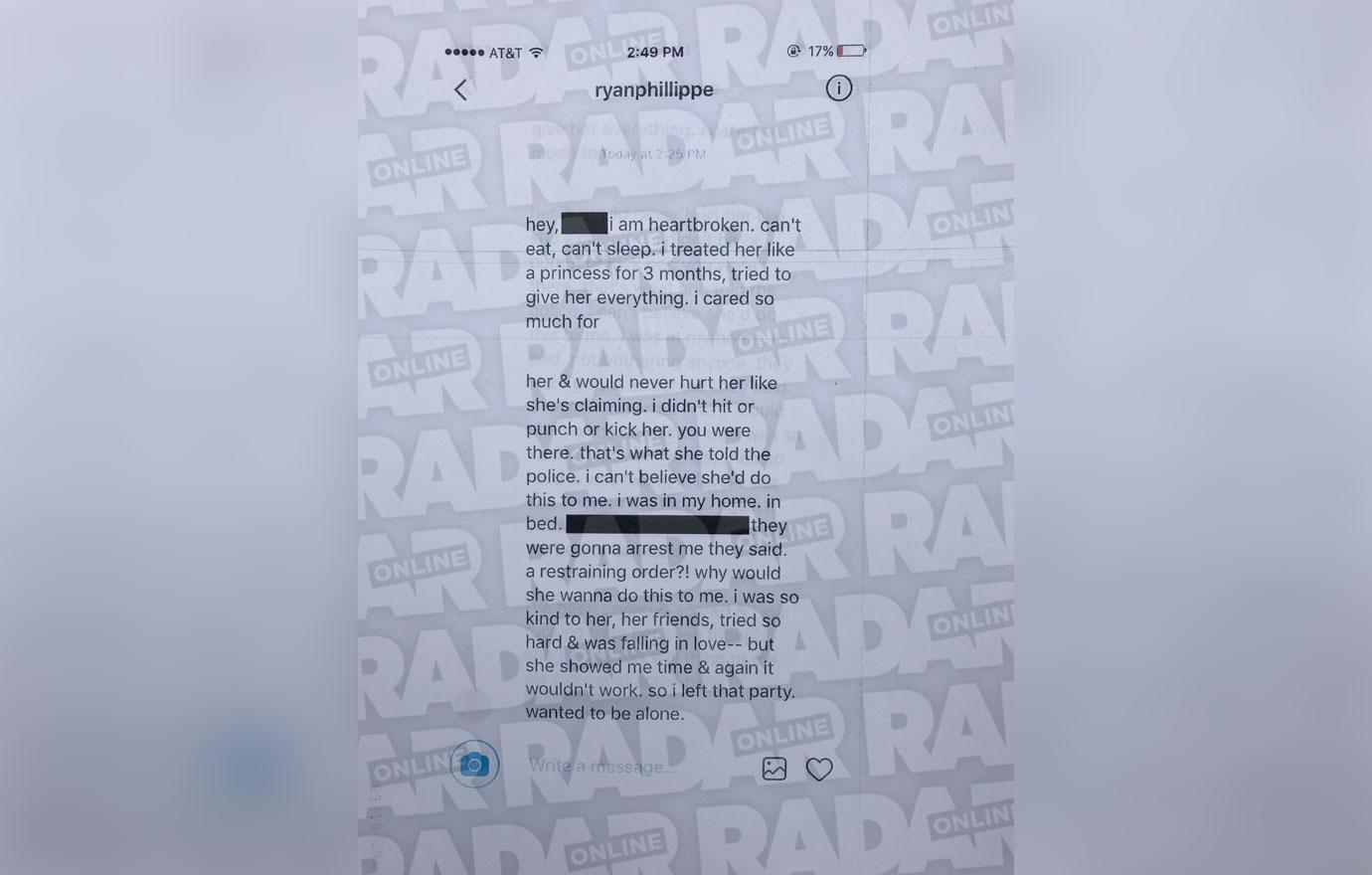 "He texted her the day after the incident," Fink told Radar. "We made sure that we included everything in the documents. The police report, text messages, hospital details. We didn't want anything to be secret. Elsie didn't want to hide anything at all about the attack ."
Article continues below advertisement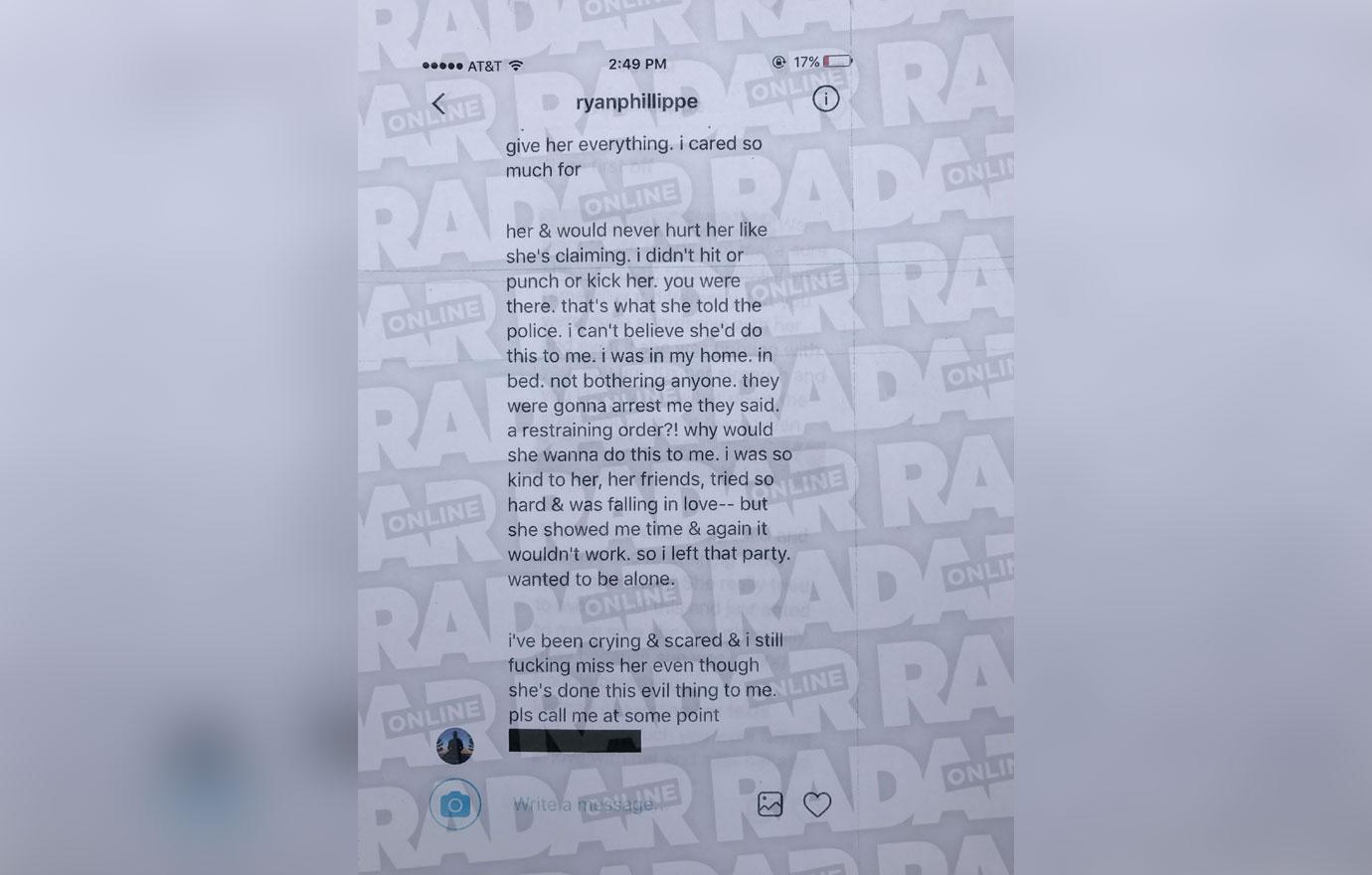 "When you call a woman a c**t, no word that evinces more animosity toward a woman," Fink said. Phillippe allegedly screamed: "Get the f**k out of my house you crazy c**t," to Hewitt after he flung her down the stairs at his home. "You don't stub your toe and use the c-word. It is an angry response," Fink told Radar.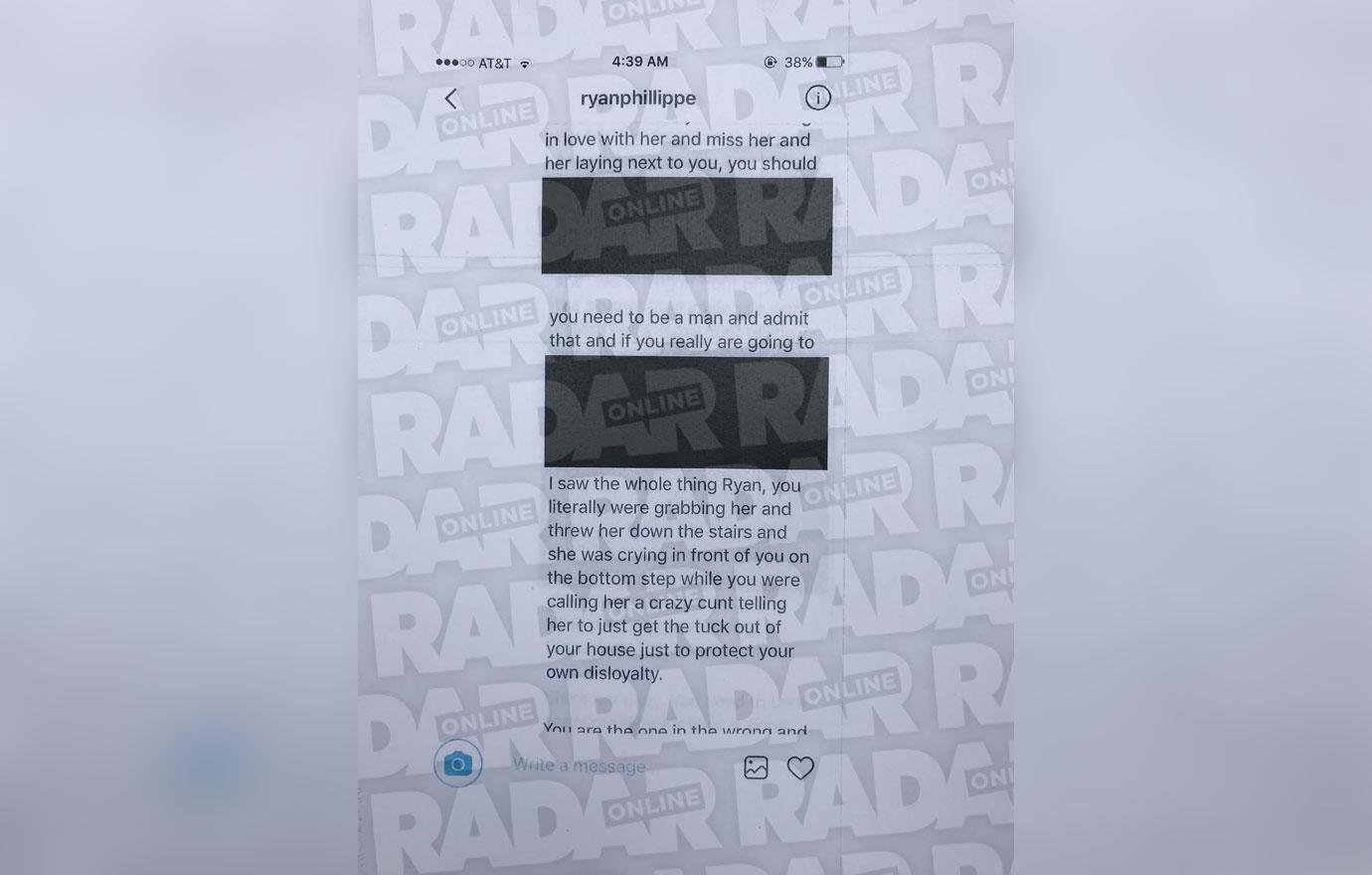 Phillippe's response to the claim was that Hewitt was drinking and broke into his home that night, but Fink dismissed his version of the story. "She broke in? She didn't. She sent him a message and told him she was coming over. She had the code. She's his girlfriend. She didn't break in."
Article continues below advertisement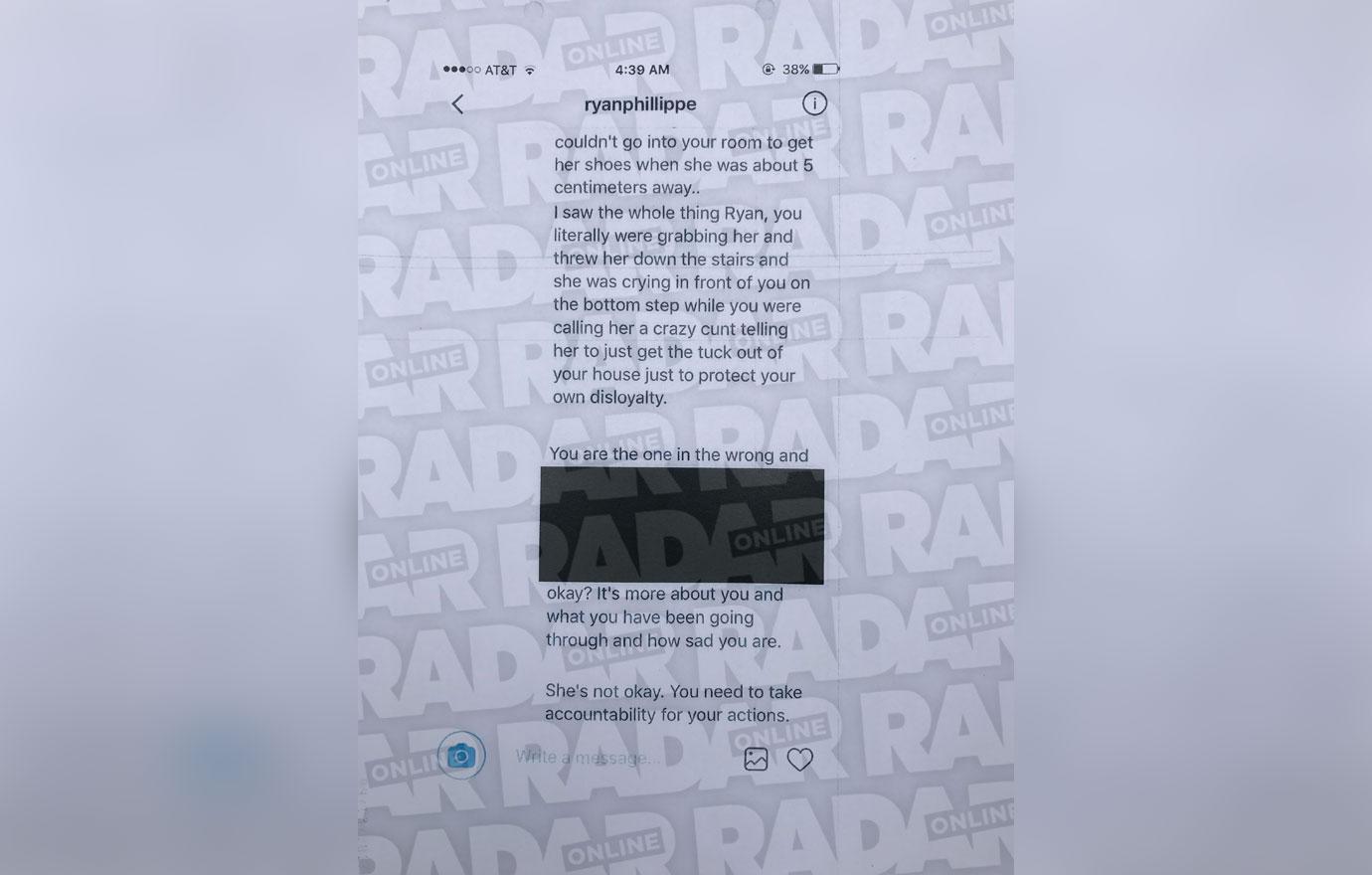 "I saw the whole thing Ryan, you literally were grabbing her and threw her down the stairs and she was crying in front of you on the bottom step while you were calling her a crazy c**t telling her to get the f**k out of your house just to protect your own disloyalty," Hewitt's friend wrote to Phillippe in messages submitted in the court documents.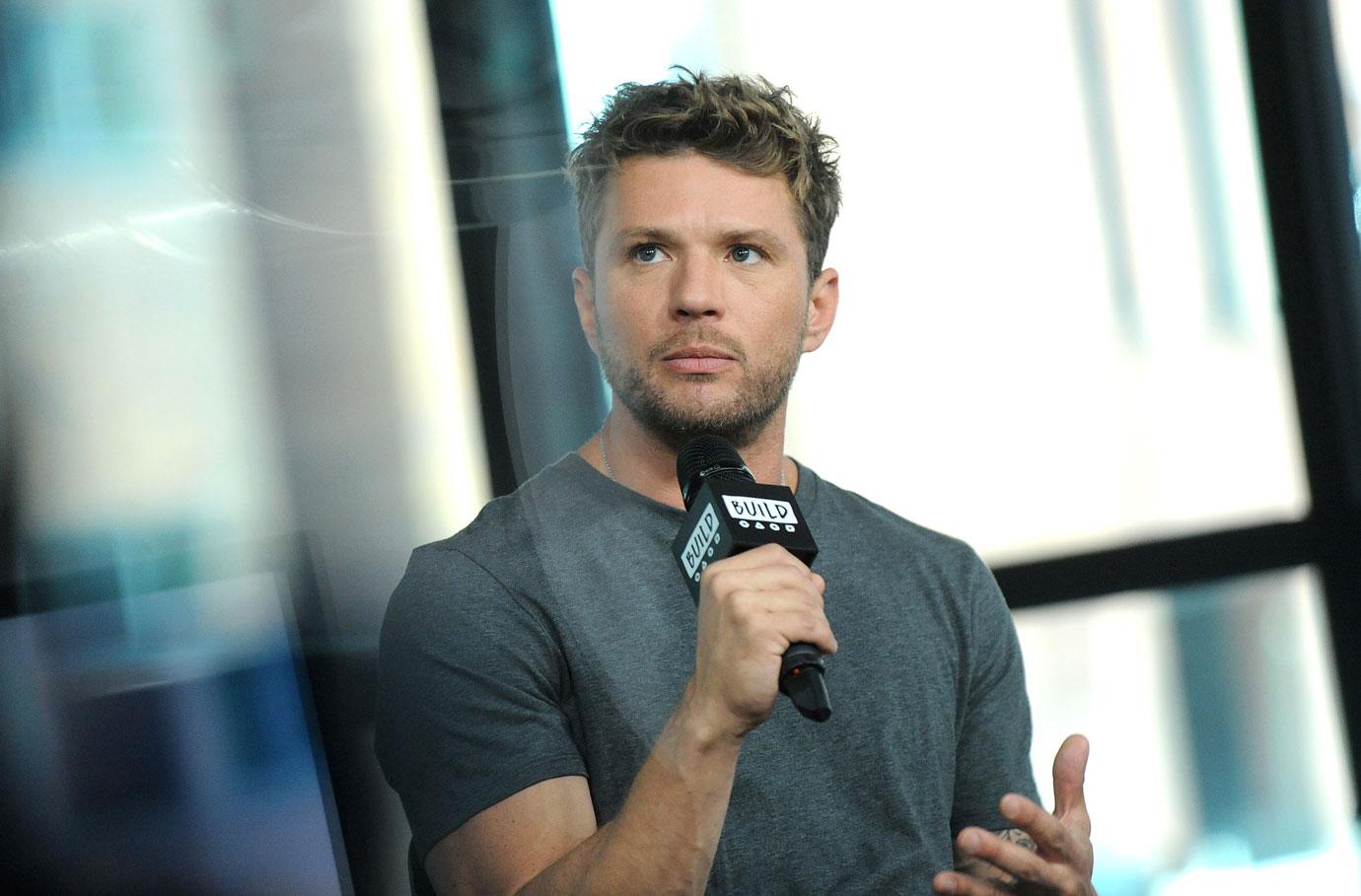 "A few days before the 4th he went with her to the party at Nobu," Fink explained. "He did not break up with her. He was jealous with guys looking at her."
Article continues below advertisement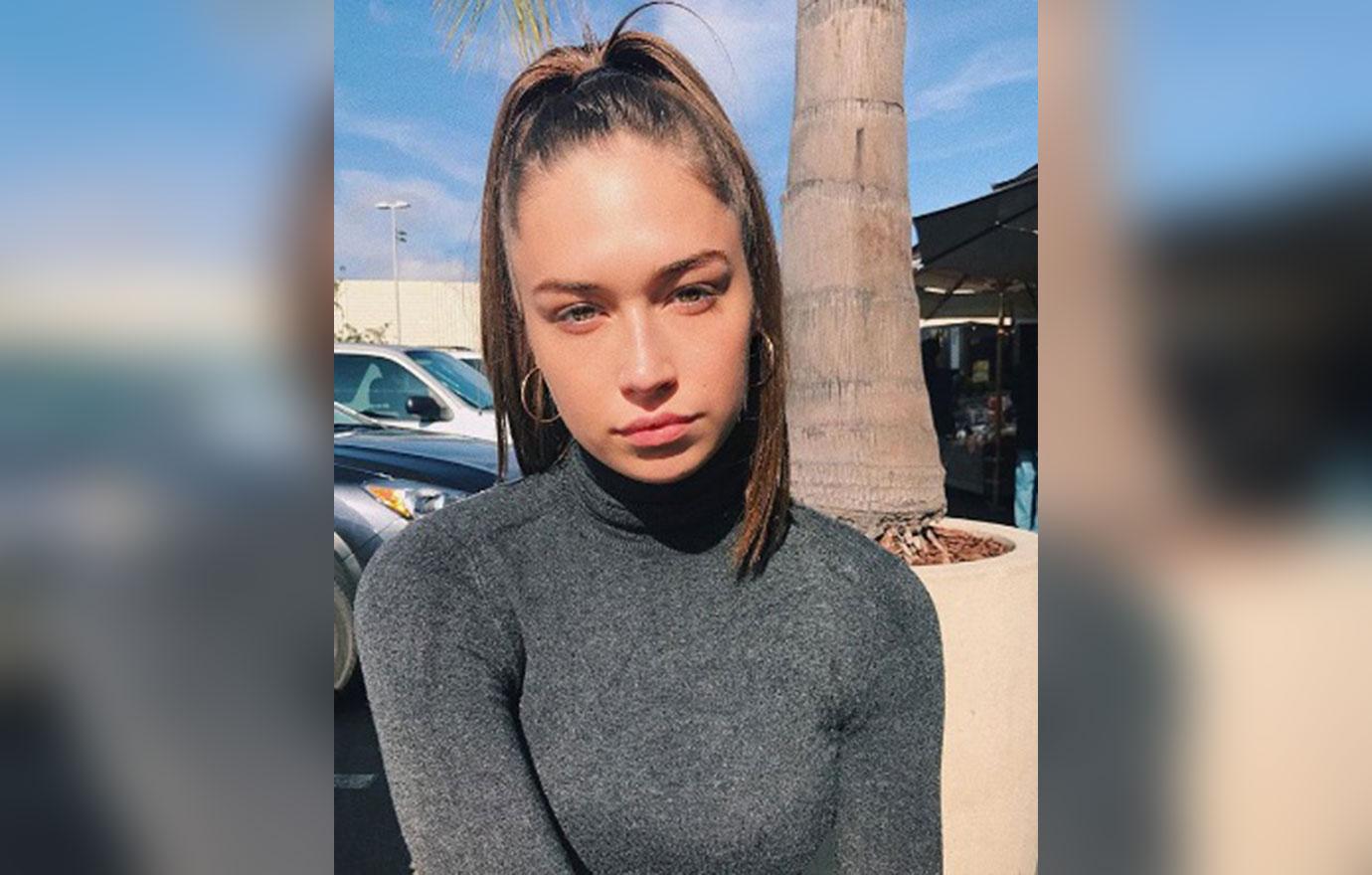 Phillippe allegedly grabbed Hewitt by the arm and threw her down a flight of stairs, the lawsuit claimed. "Hewitt attempted to crawl down the stairs in agonizing pain," states the suit.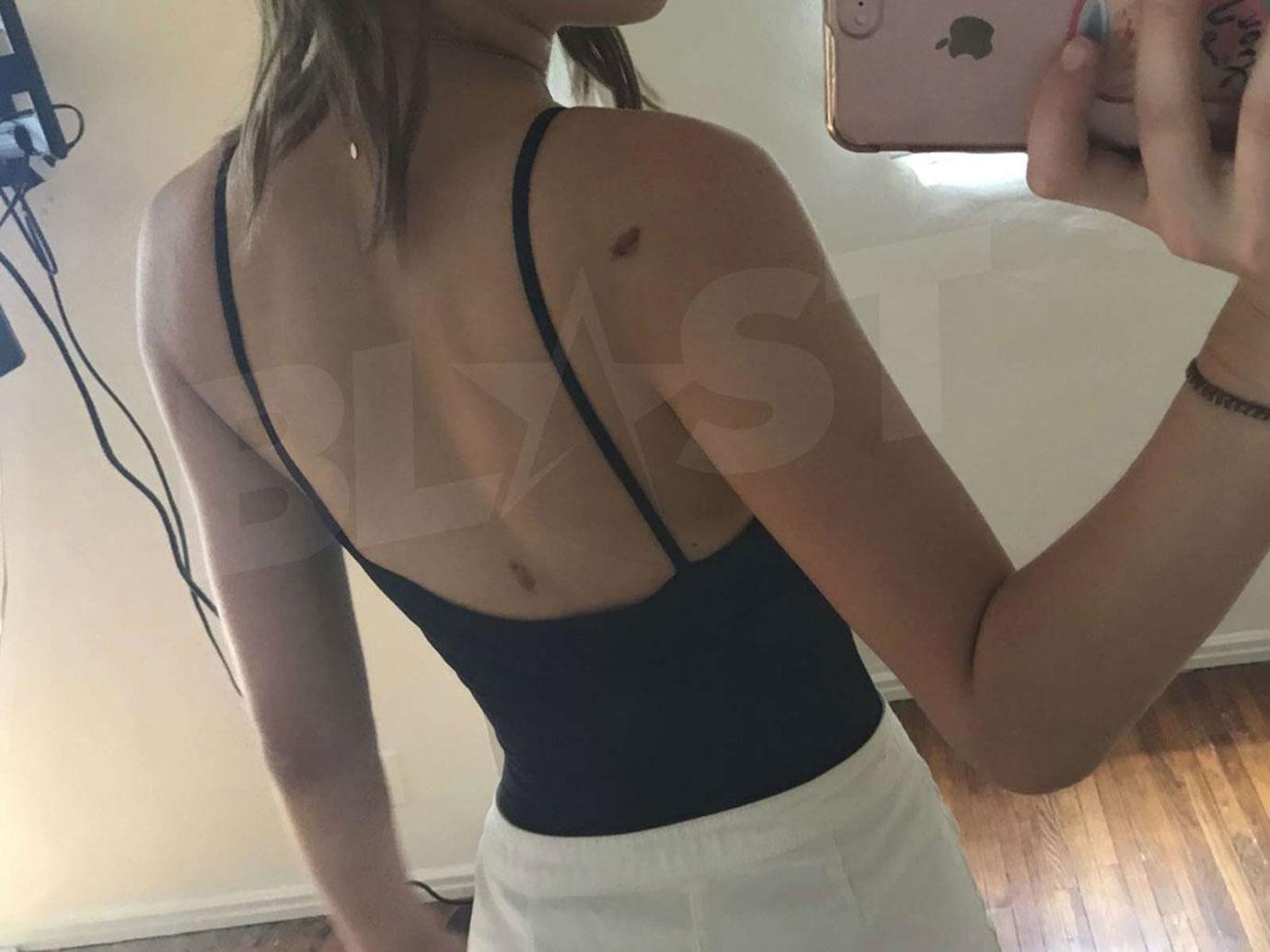 Phillippe continued to contact Hewitt after allegedly beating her up. "After he assaults her he is still texting her to have a relationship," her attorney told Radar, explaining "His story that the assault did not occur is belied by his own text messages and his own actions."
Article continues below advertisement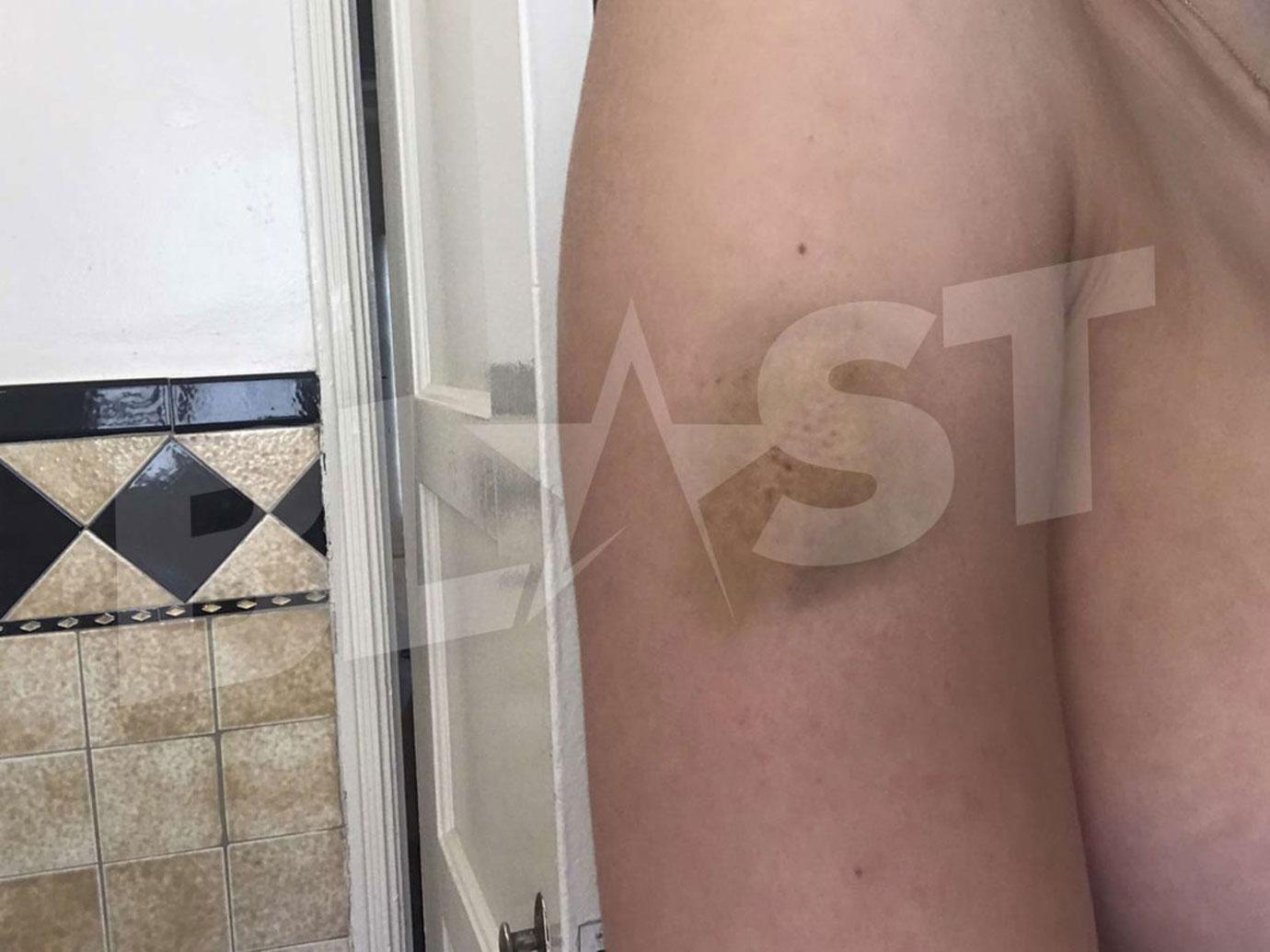 Hewitt's attorney slammed the notion that she filed the lawsuit for money. "We absolutely did not try to negotiate with him. We didn't send a demand letter or anything to a rep or a lawyer. We are not asking for him to give her money directly. Neither of us need fame or our 15 minutes or 15 seconds. Everything we get will go directly to a domestic abuse charity."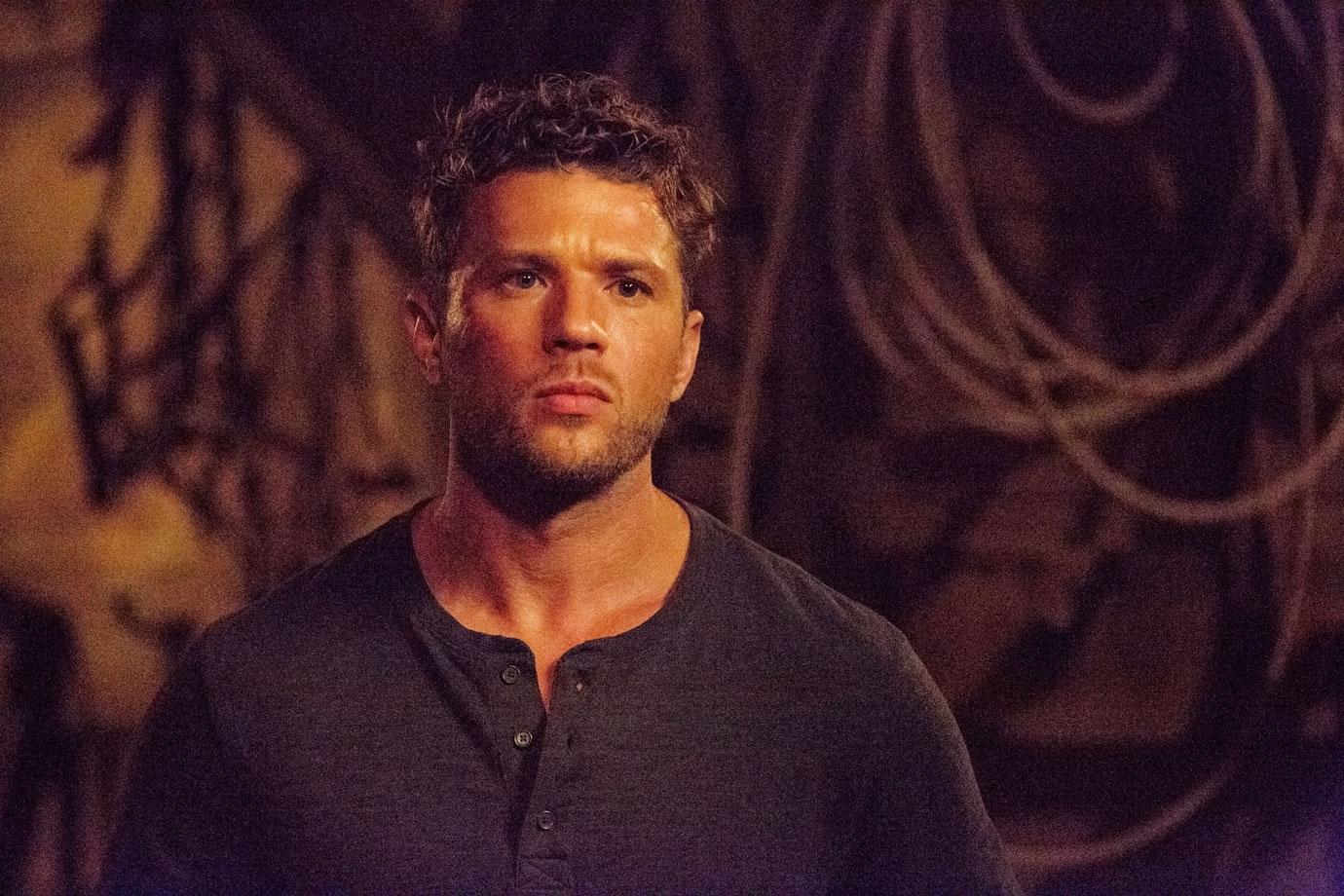 Hewitt's attorney told Radar that his client and Phillippe met with investigators with the Los Angeles City Attorney's Office with regards to the case. "The City Attorney did not dismiss the case, they did not refuse to move forward." Fink told Radar that Phillippe had not "communicated with Elsie since a few days after the incident." Stay with Radar for updates to the story.
We pay for juicy info! Do you have a story for RadarOnline.com? Email us at tips@radaronline.com, or call us at 800-344-9598 any time, day or night.