Kylie Jenner & Soon-To-Be Sister Blac Chyna Feud Explodes Post-Proposal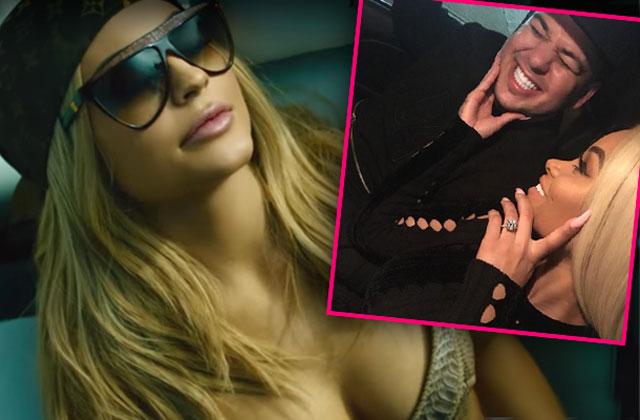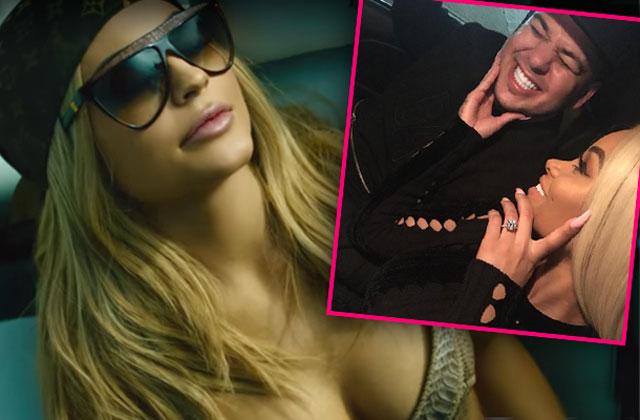 Keeping up with the Kardashians teen queen Kylie Jenner has kept her silence on Rob Kardashian & Blac Chyna's engagement – until now! What started with Jenner throwing shade at her 26-year-old bad-boy boyfriend Tyga's baby-mama has turned into Jenner's worst nightmare now that her enemy will soon be her family! Only RadarOnline.com can exclusively reveal how Jenner fired back at Blac – with diamond dazzlers, million-dollar mansions, wedding wishes & worn-out weaves!
Article continues below advertisement
Rob & and blonde-weaved fiance Blac Chyna broke the internet yesterday when the couple posted this photo – confirming to the world that they were engaged after dating for only two months. For Blac, blondes do really have more fun!
Blac's a Barbie girl in the Barbie world now that she has struck jackpot by marrying a Kardashian! But anything that Blac can do, Jenner can CLEARLY do blonder!
Article continues below advertisement
But Blac was on the attack! The soon-to-be Kardashian wife posted this BlacRob engagement-inspired emoji!
Jenner posted this cute photo a couple of weeks ago to show her fans that she and her estranged brother Rob were once really close a long, long time ago!
Article continues below advertisement
But that was then and this is now! Blac Chyna is now keeping up with Jenner's brother for happily ever after now that she will be his wife! Nothing says I love you for now like a 7-carat ring.
MORE ON:
Keeping Up With the Kardashians
Size matters to King Kylie! Jenner posted this photo after Christmas showing off the gigantic rock that Tyga got her and at the time, as RadarOnline.com reported, Blac Chyna was devastated that Tyga might be engaged to her baby-daddy Tyga.
Article continues below advertisement
Jenner has created a luscious lip empire this year with the Kylie Jenner Lip Kit. But there is one person who isn't buying it – Blac Chyna, who had been promoting her makeup online way before her opponent ever stepped into the cosmetics scene.
In the war over lip liner, Jenner clearly wins as her Lip Kit has earned her a fortune! Although Blac Chyna got there first, King Kylie conquered this battle.
Article continues below advertisement
Although Jenner likely has many more watches by now – she posted this photo to show that she still wears the watch that started the never-ending war.
Article continues below advertisement
Blac continued the online attack with this photo showing a glimpse of her what her life is now going to be like now that she will be a Kardashian! Million-dollar mansions and fancy cars is how the soon-to-be Angela Kardashian rolls! They may soon be related, but Jenner posted the next photo to show that the shade will never end!
Do you think that Kylie Jenner and Blac Chyna will ever become BFF now that they are going to be family? Tell us your thoughts below.