Is Kim OK? Fiery Plane Crash At Kardashian's Private Jet Airport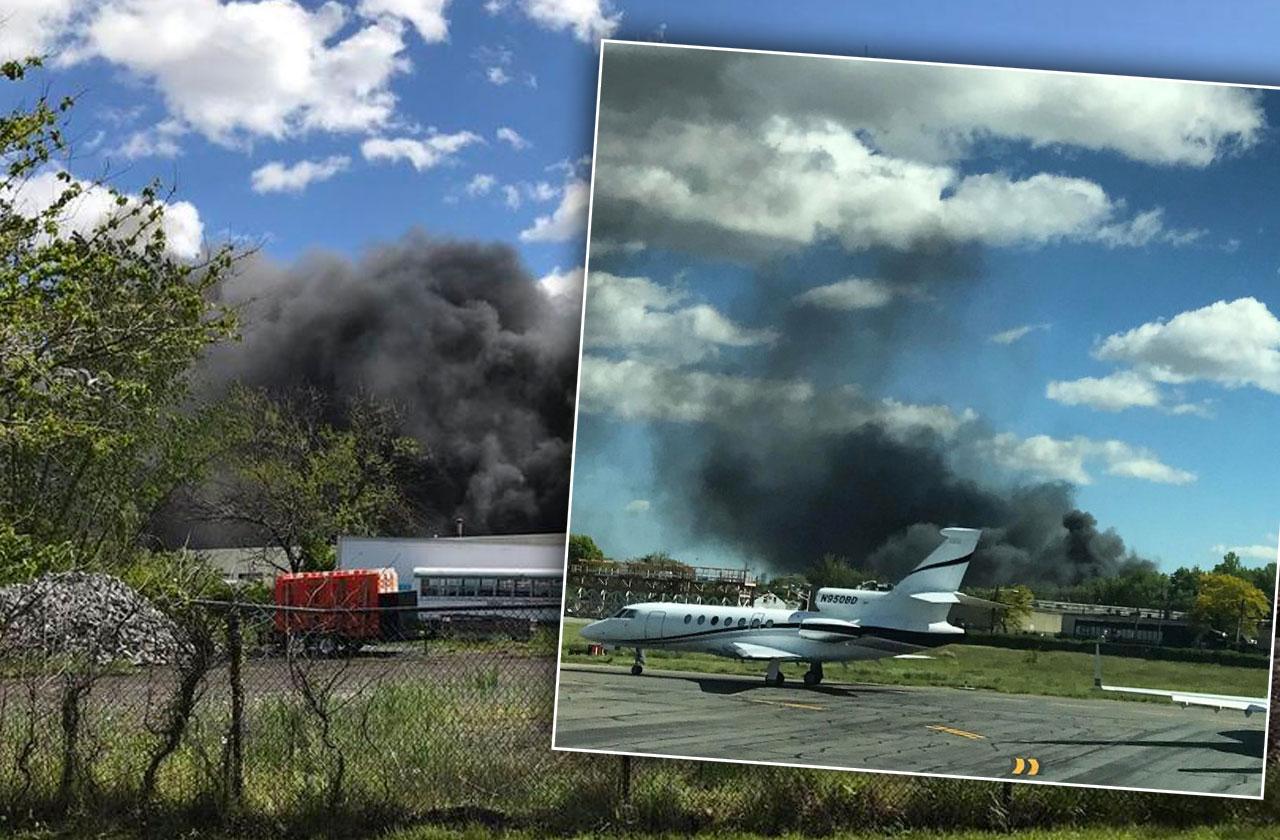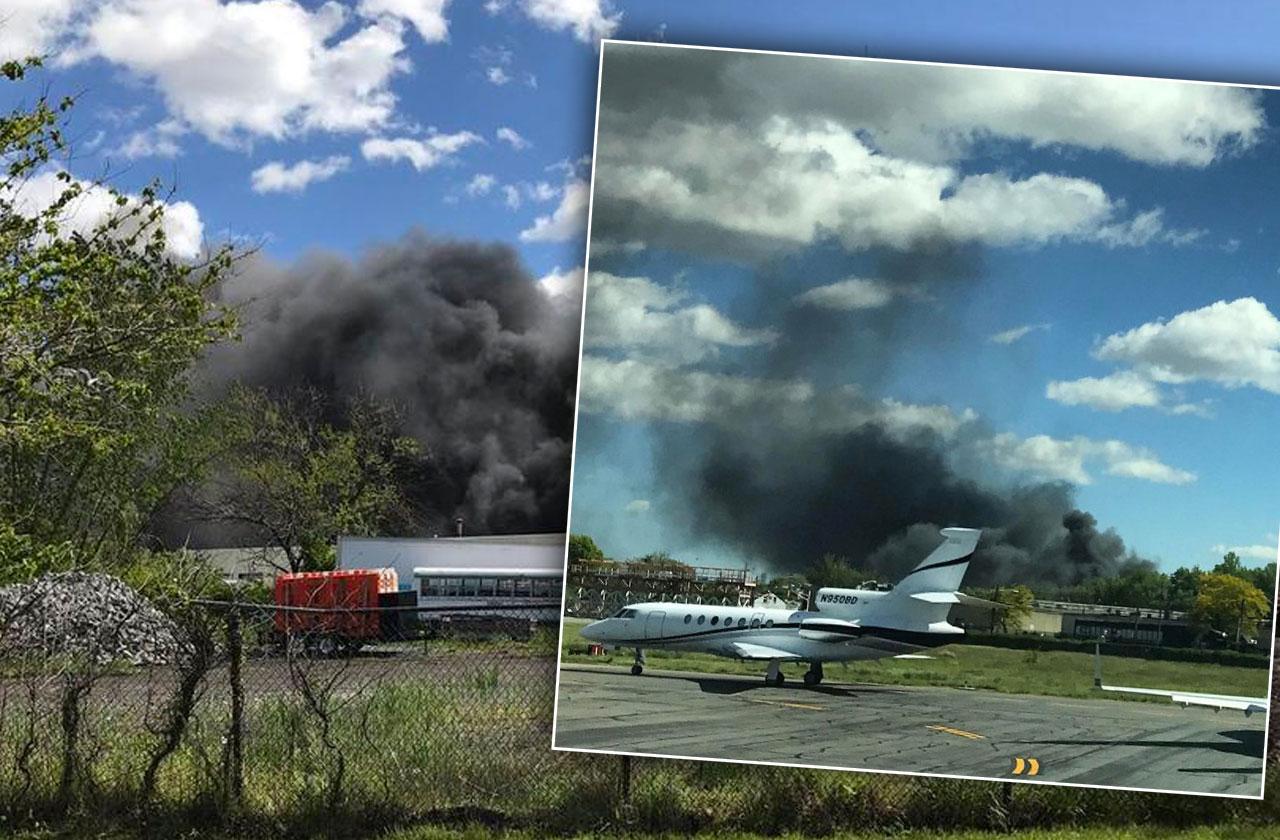 Just hours after the Kardashians arrived in NYC for their latest round of KUWTK promo, a private jet exploded in a fiery jet at the family's favorite regional airport! Officials told RadarOnline.com that a Learjet 35 from Philadelphia to Teterboro Airport in New Jersey crashed this afternoon. As Radar has reported, the airport is a favorite among celebrities such as Miley Cyrus and Harry Styles. Find out who was on the doomed flight!
Article continues below advertisement
The Federal Aviation Administration confirmed that a "Learjet 35 crashed at 3:30pm while on approach to Runway 1 in Teterboro, New Jersey."
According to police, the doomed jet crashed into "multiple buildings and cars in the area."'
Article continues below advertisement
The horrific aftermath could be seen for miles away, as black smoke filled the air.
According to police, three buildings were hit as the plane went down.
Article continues below advertisement
  The airport is frequented by countless celebrities, including recent fliers Miley Cyrus, Niall Horan, Harry Styles, P. Diddy and the Kardashians. NKOTB singer Jonathan Knight watched the whole nightmare unfold from his own private jet on the tarmac!
But who was on the flight?
Carlstadt police confirm 2 people are dead and they are believed to be crew members. Story developing.