Miscarriages, Cancer & Death — Olivia Newton-John Tells All In Shocking New Book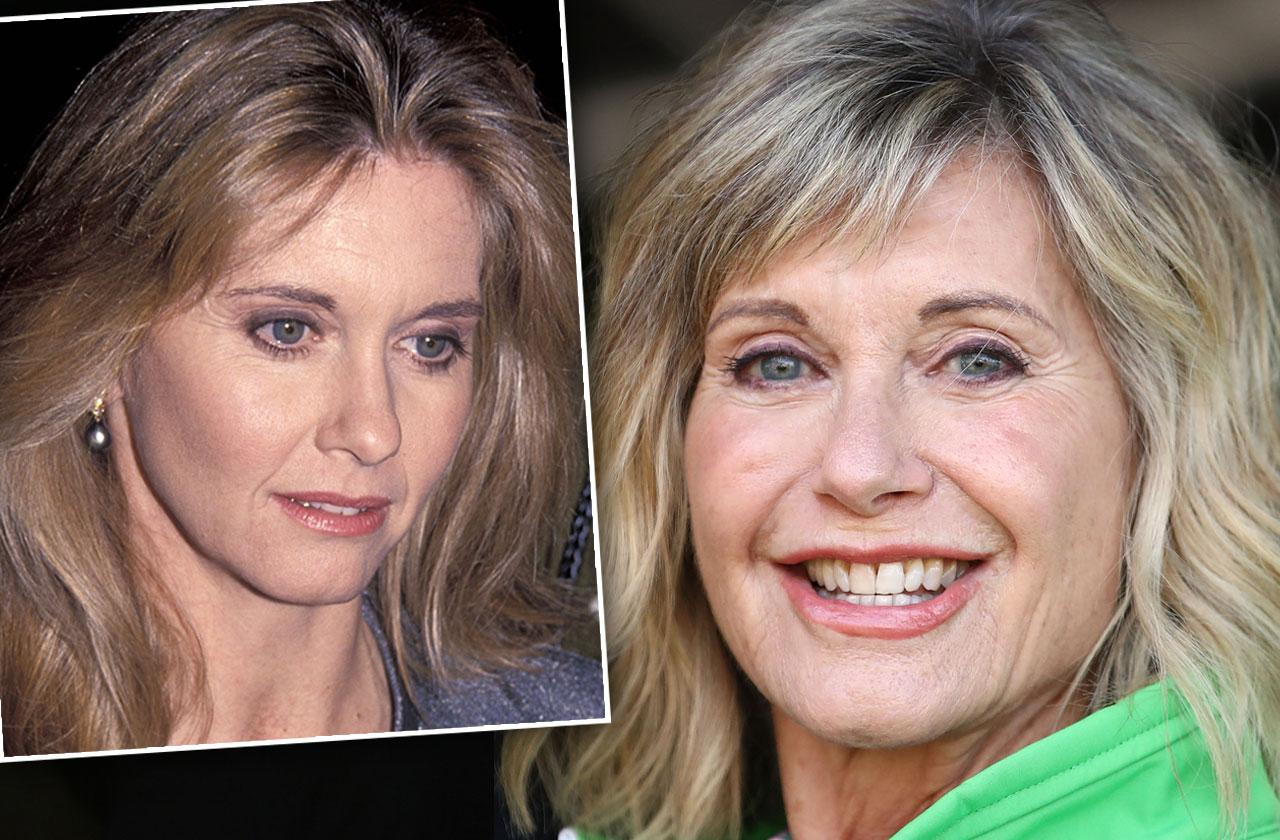 Olivia Newton-John's new book Don't Stop Believin' has hit shelves across the country and she's spilling some of her biggest secrets in the shocking autobiography. Click through RadarOnline.com's gallery to find out about her married fiancé, multiple miscarriages, fights with cancer and other tragic times.
Article continues below advertisement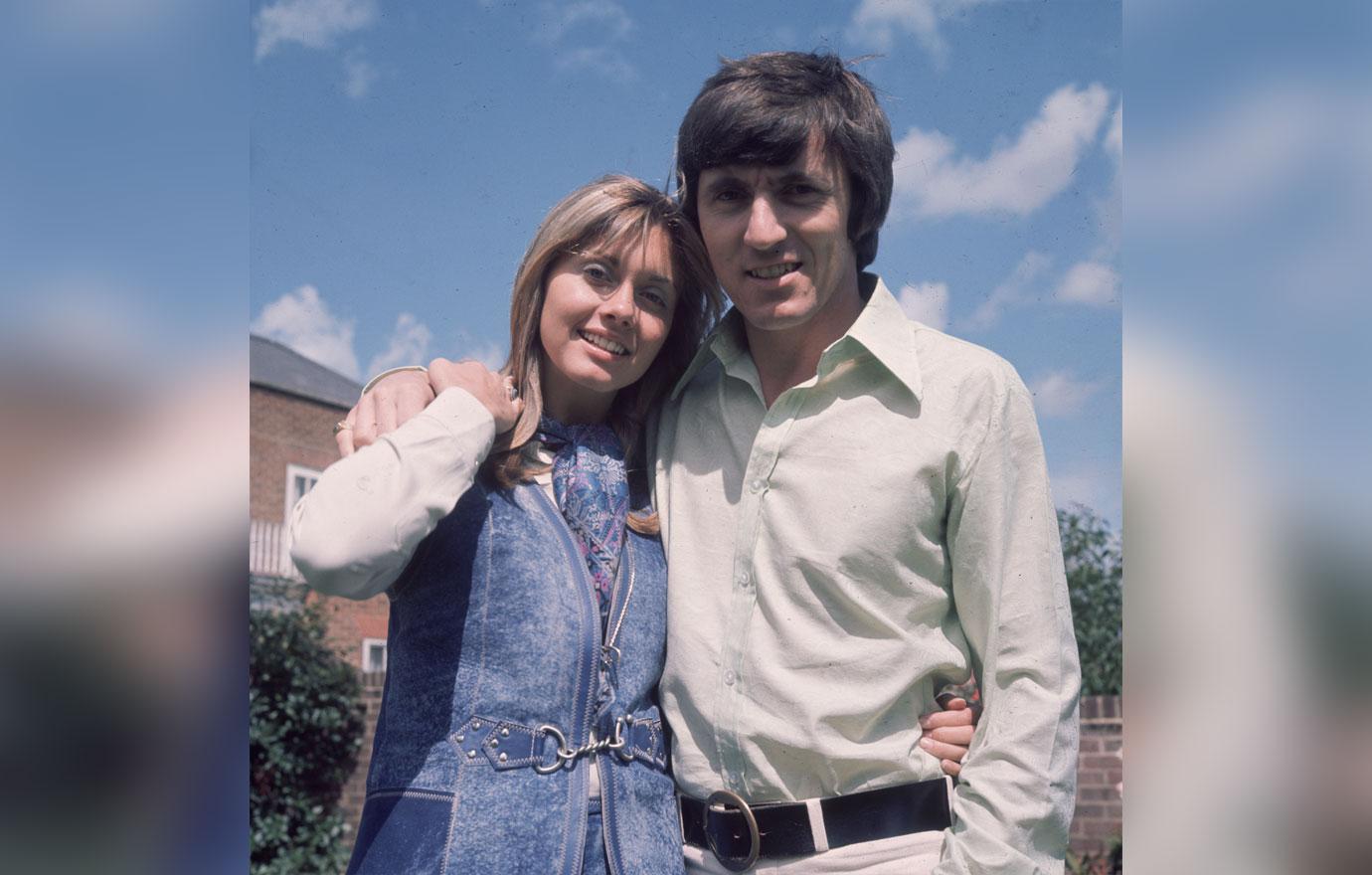 Newton-John reveals she was engaged to The Shadows guitarist Bruce Welch in the late 1960s — while he was still married and she was still an up-and-coming singer. "When I turned twenty-one, Bruce and I got engaged, which created a stir since he was separated at the time but not quite divorced," she notes. The pair eventually broke up.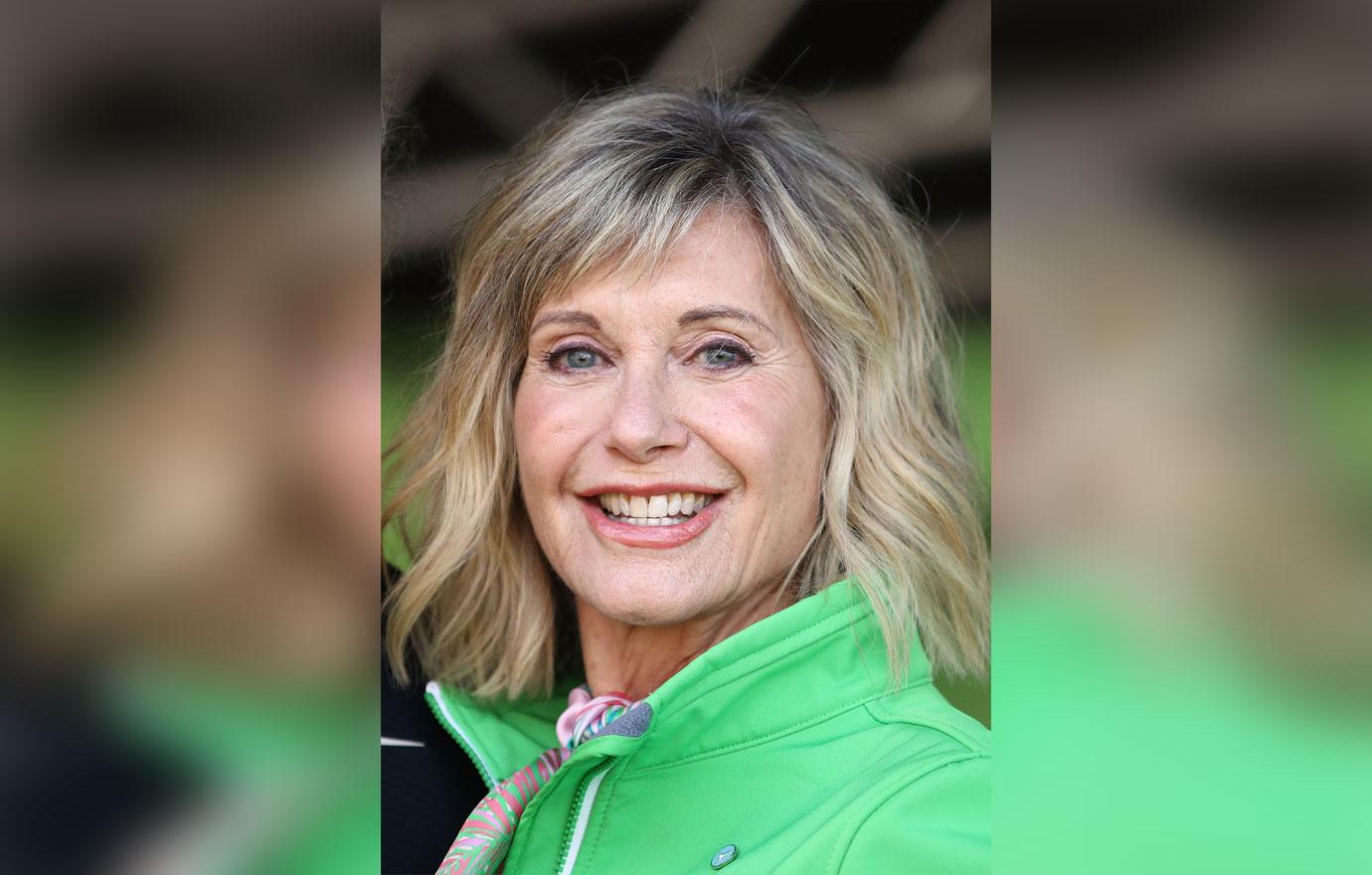 Now, writes Newton-John, "I'm winning for the third time when it comes to cancer. I feel great and positive." And, she notes of being diagnosed again with the disease in 2017, "I truly believe this will be my final round with cancer. I truly believe it will be like last time and I will go on with my life."
Article continues below advertisement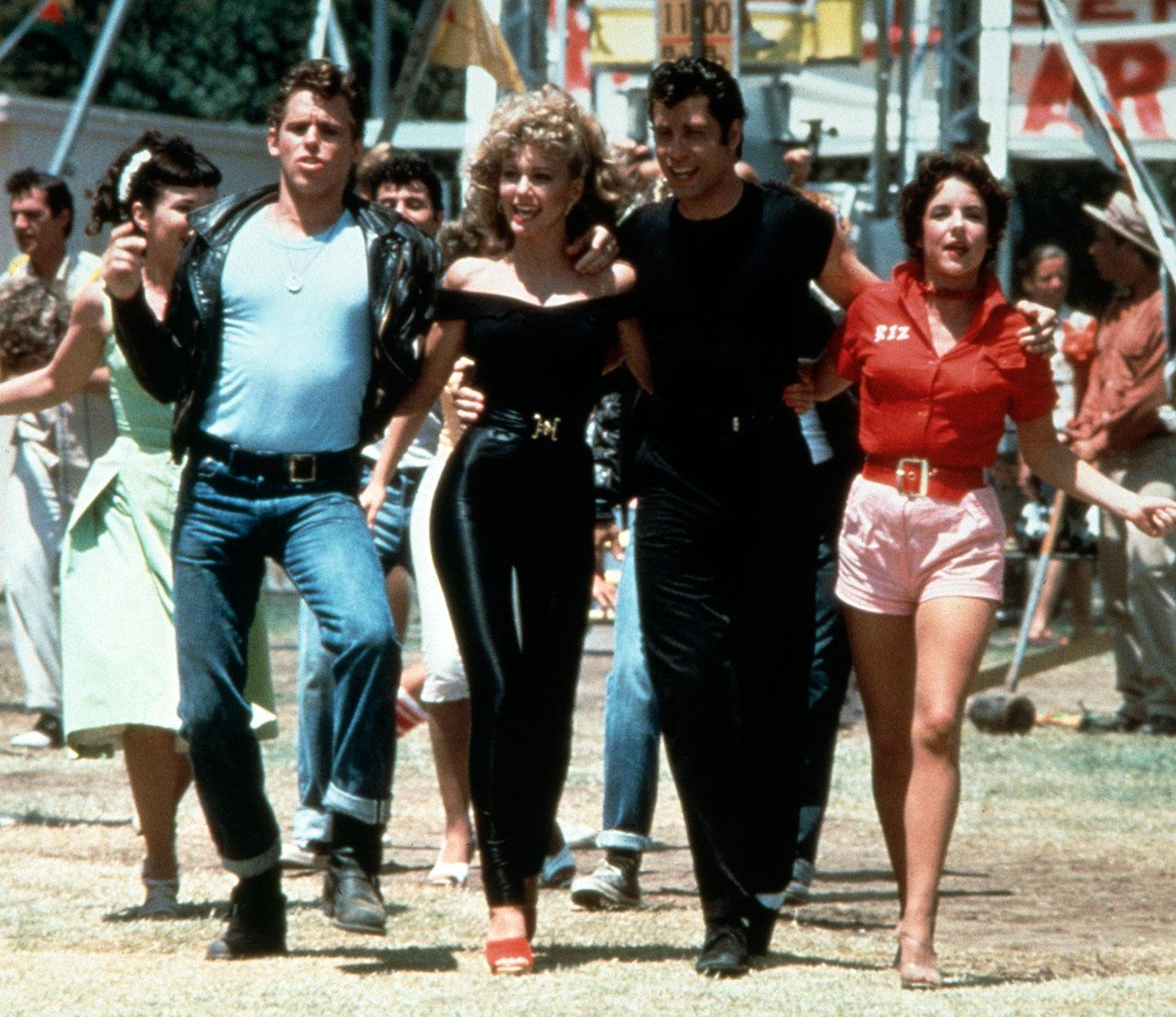 She looked stunning as "bad girl" Sandy in the 1978 hit musical film Grease — but she nearly fainted in order to look so hot, the actress claims in her book. "I limited myself to a few sips of water and no food, and joked that I was getting dehydrated and #2, might pass out," she writes. "At lunch, they actually had to unstitch me to eat and then re-stitch me after a bathroom trip." Though she notes it was a "painstaking process," she adds it was ultimately "worth it."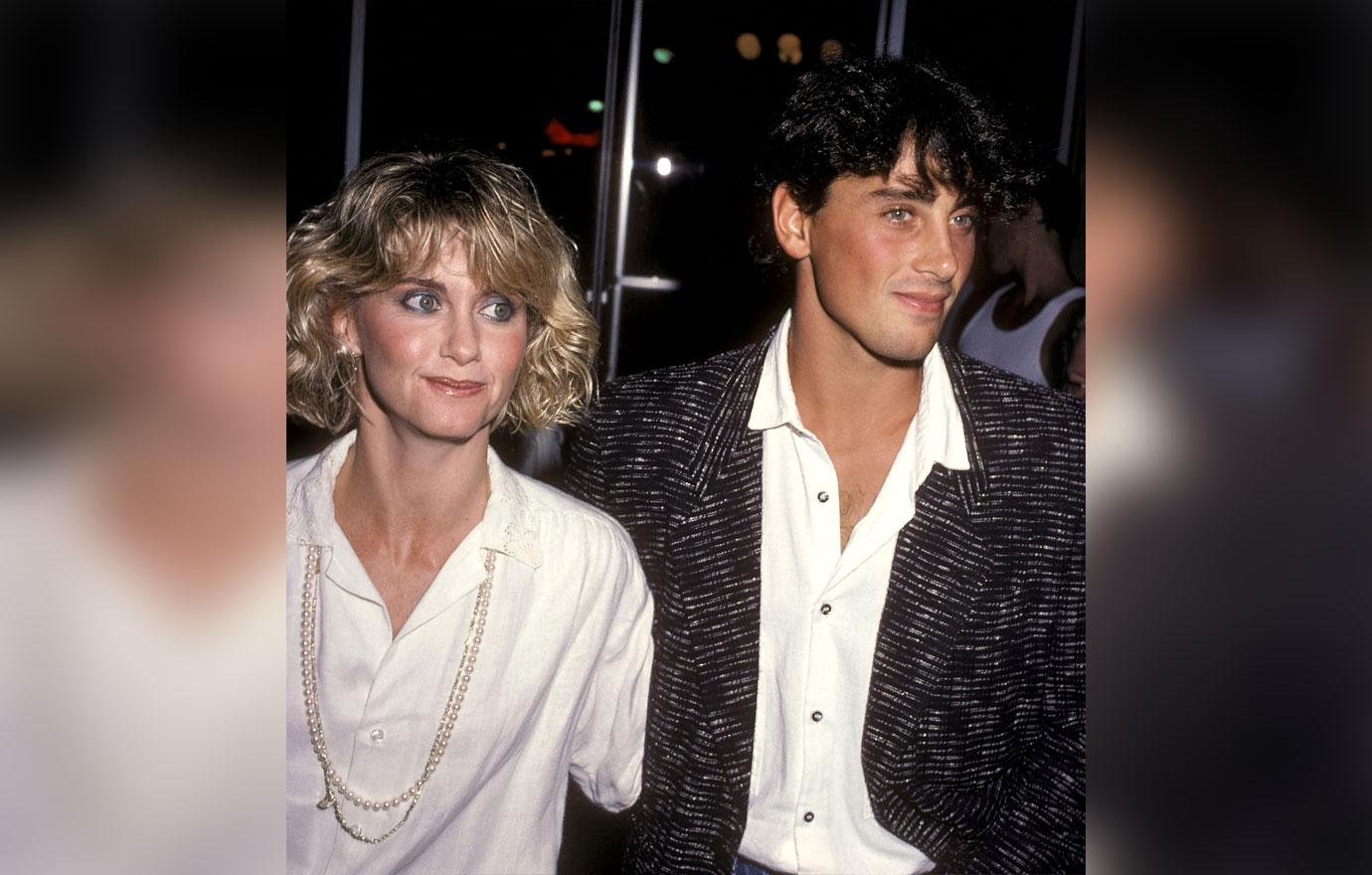 The star suffered several miscarriages throughout her lifetime. In 1984, the year she married Matt Lattanzi, Newton-John experienced her first devastating loss. "As we were saying our vows, I was hiding a major secret from everyone," she writes in the book. "I had fallen pregnant while we were planning the wedding and I lost the baby. I had a few miscarriages during my marriage and each time my heart was broken."
Article continues below advertisement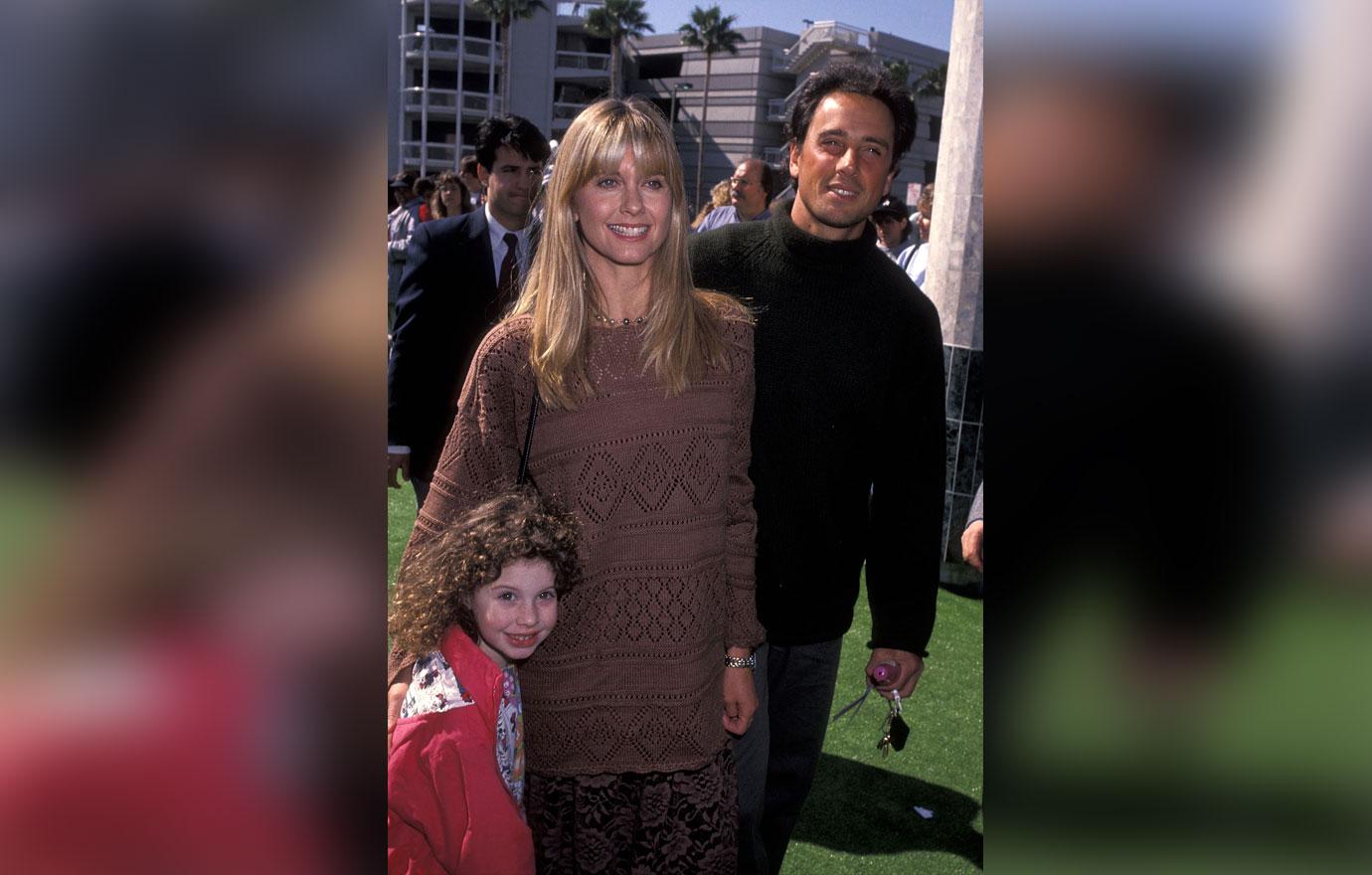 At age 37, Newton-John got pregnant again, and she gave birth to her daughter Chloe in January 1986. However, she suffered another miscarriage four years later.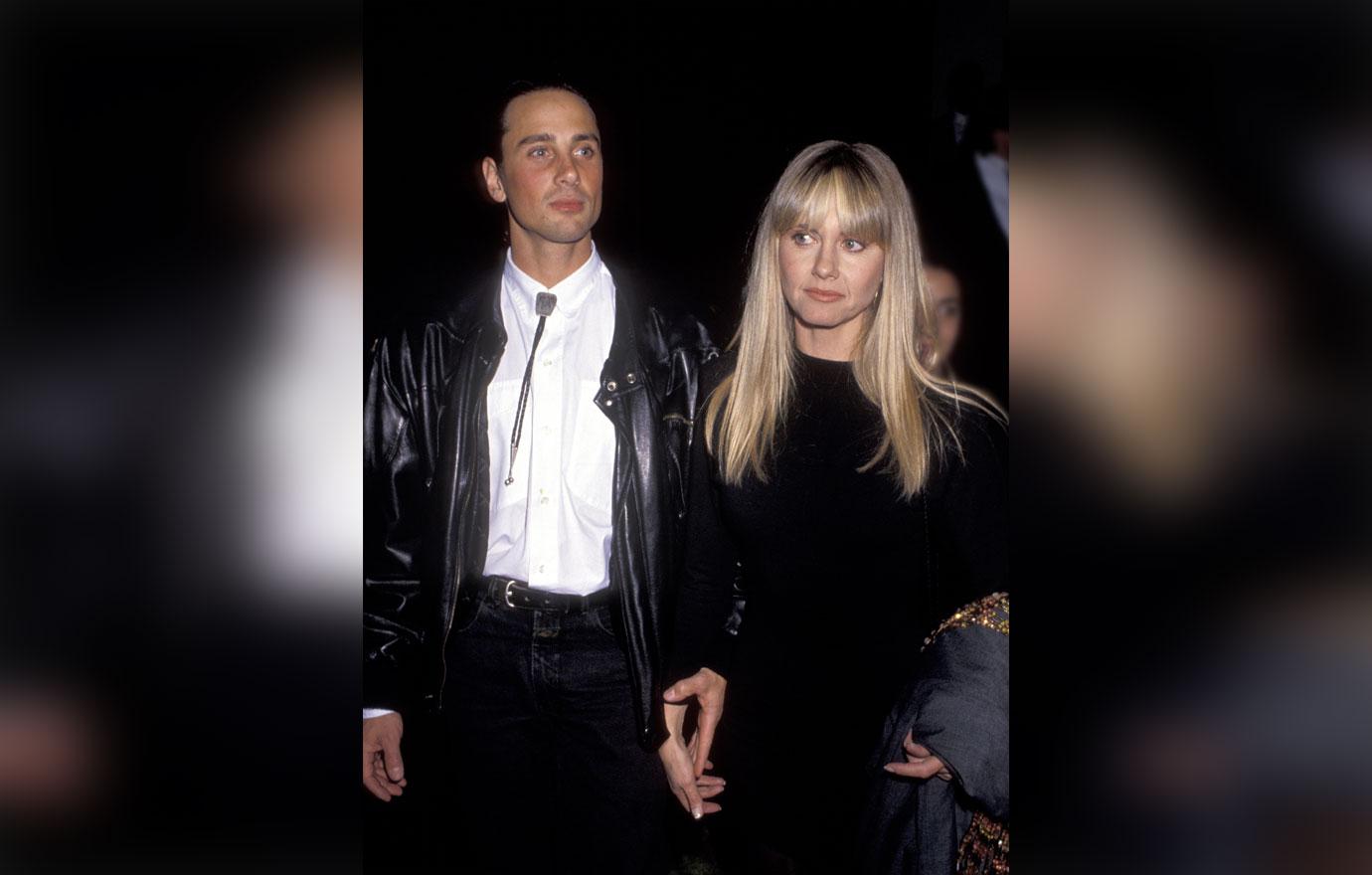 In the book, the singer claims she and her now-ex-husband Lattanzi then "decided to adopt a child from Romania" in 1990. However, while preparing to travel to the Eastern European country, Newton-John learned her goddaughter — her best friend Nancy Chuda's 5-year-old daughter Colette — had died of kidney cancer. As a result, she and her husband never followed through with their adoption plan. "My heart took a long time to mend," she explains.
Article continues below advertisement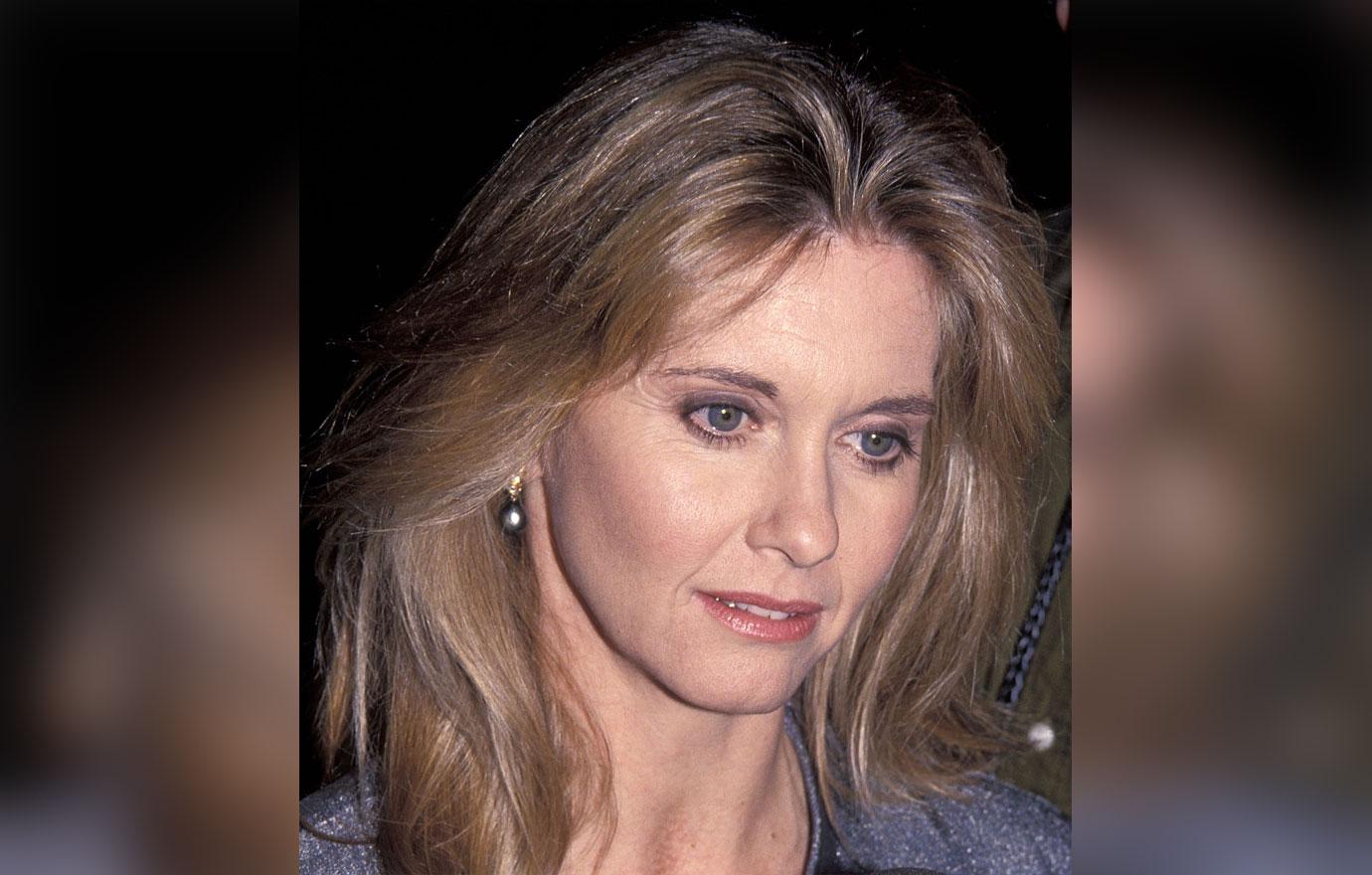 In 1992, she was feeling extreme exhaustion. Then she felt a lump in her breast during a self-examination. A mammogram and a needle biopsy didn't show any signs of trouble, but she still felt something was wrong so she asked for a surgical biopsy. That's when doctors finally discovered she had cancer.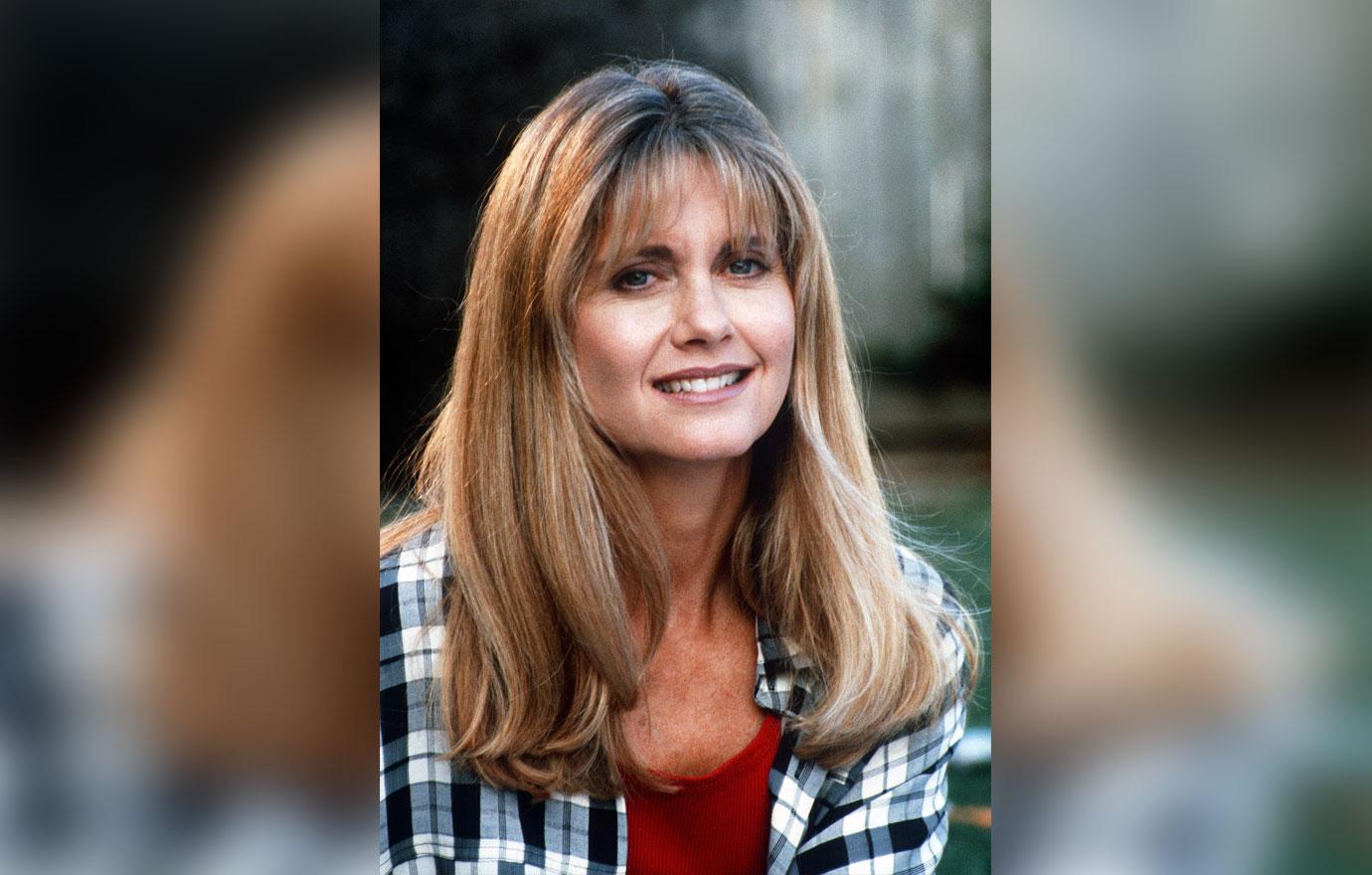 Tragically, while waiting for results from the tests, she got a call that her father was terminally ill with liver cancer. He died a short time later. Compounding her grief, her doctors told her she was also sick. "At first I was in denial, and made a lot of jokes to the doctor," she recalls. "Humor is usually my way of coping. From denial though, I moved to cold fear." Newton-John had a mastectomy and underwent six months of chemotherapy.
Article continues below advertisement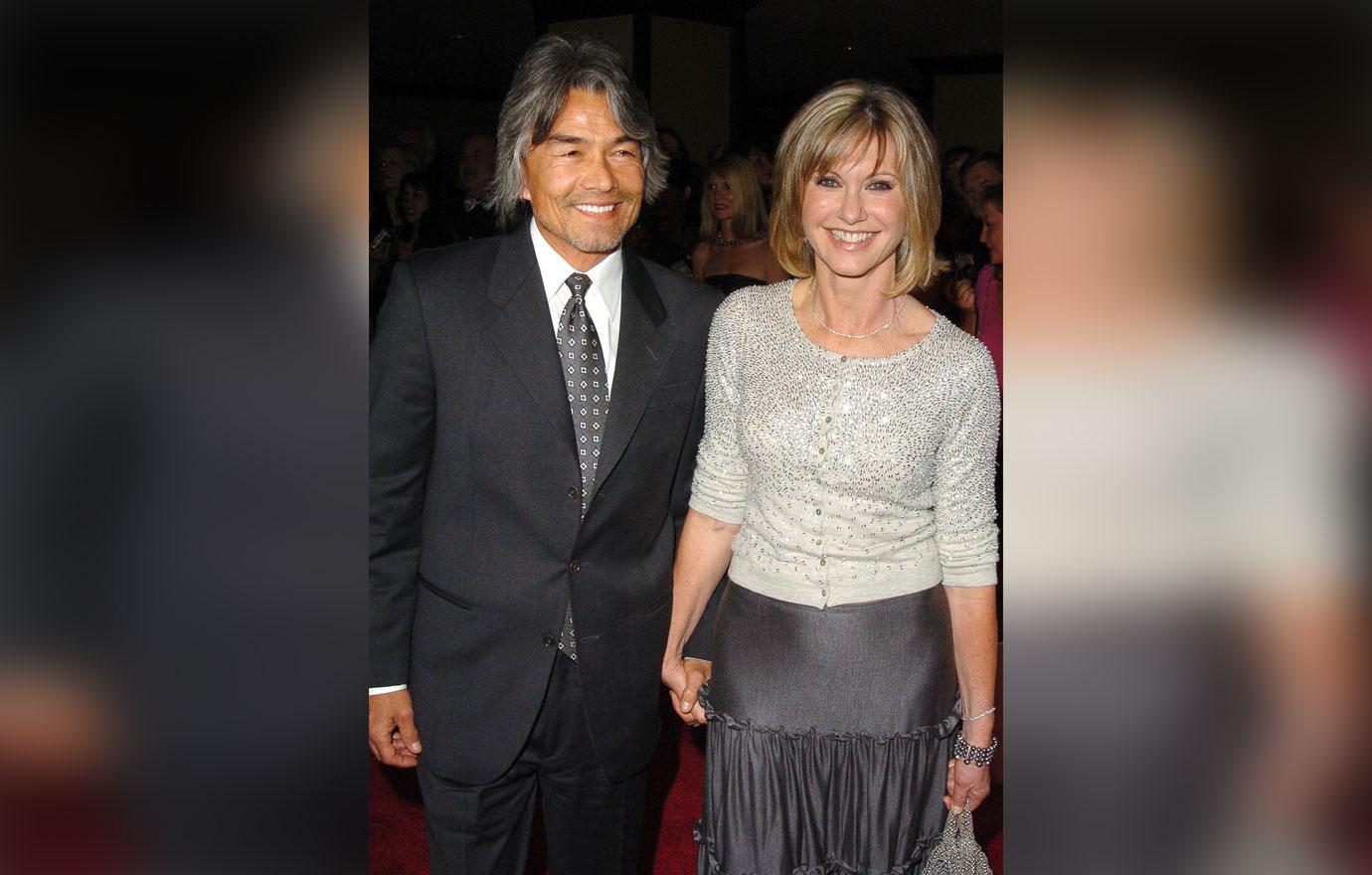 Newton-John's love life became just as complicated as her health struggles, and she grew "incredibly worried" after her ex-boyfriend Patrick McDermott's mysterious disappearance in June 2005, the star reveals in the memoir. Though the U.S. Coast Guard concluded her on-off boyfriend McDermott had "most likely" drowned on a fishing trip off the coast of California, the devastated singer says she called security expert Gavin de Becker for help in finding more concrete answers. McDermott reportedly may have faked his death to avoid financial problems. "The truth is, I'll never really know what happened," writes Newton-John.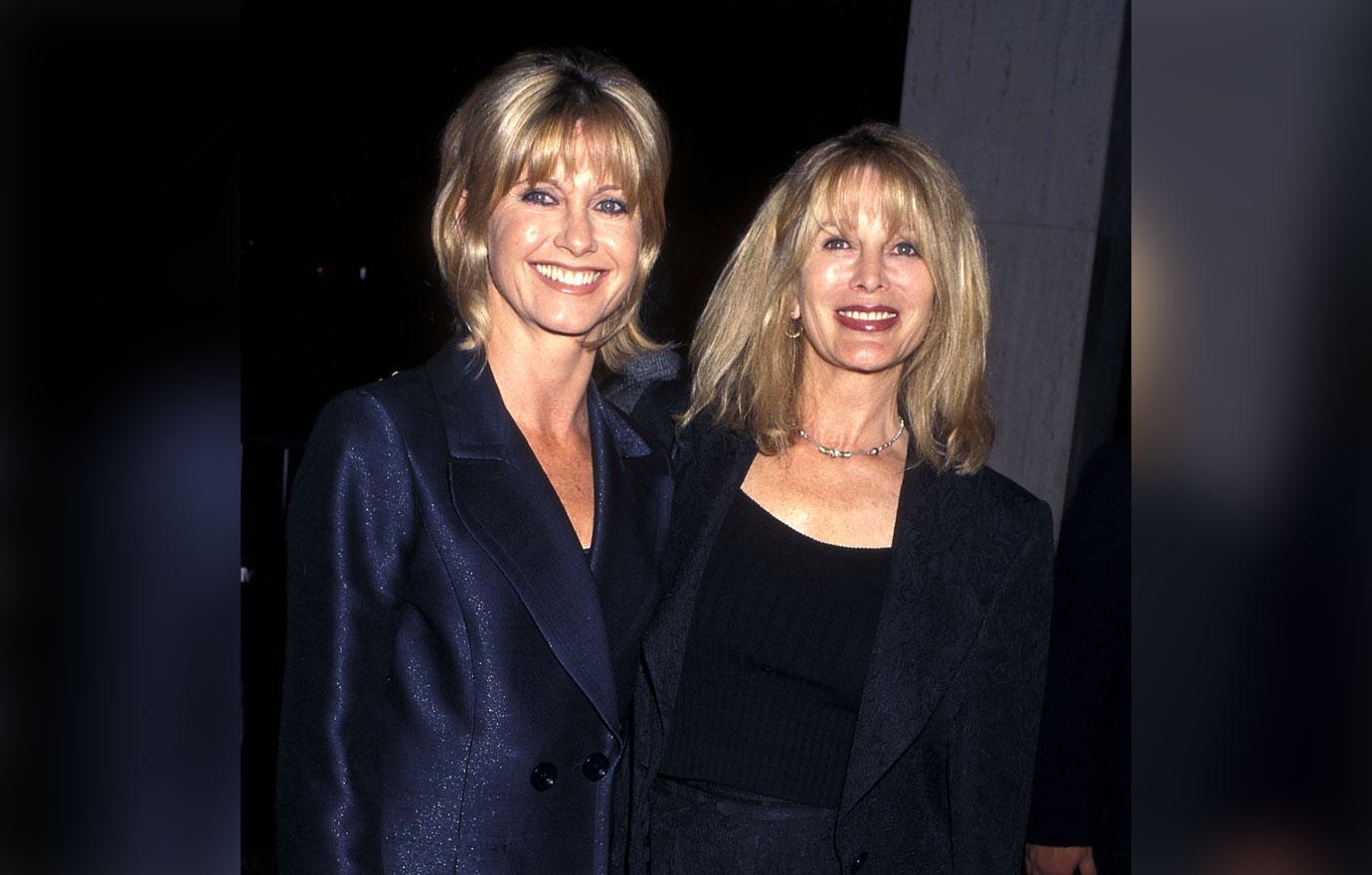 In 2013, doctors found a mass on Newton-John's sister Rona's brain. "It was terrible shock to us when Rona was diagnosed with a very aggressive brain tumor at age seventy-two. She was a very healthy, fit person who exercised every day and ate extremely well," writes Newton-John. "And suddenly, almost overnight, she was quite ill and not making sense anymore." Rona passed away just six weeks later. "Rona's death put me into a spin for about a year. I didn't sing for almost eight months afterwards. I wondered if I would ever perform again," reveals the star, who was also battling a re-occurrence of cancer in her shoulder.