Oh, the Horror! The 35 Best Scary Movies to Stream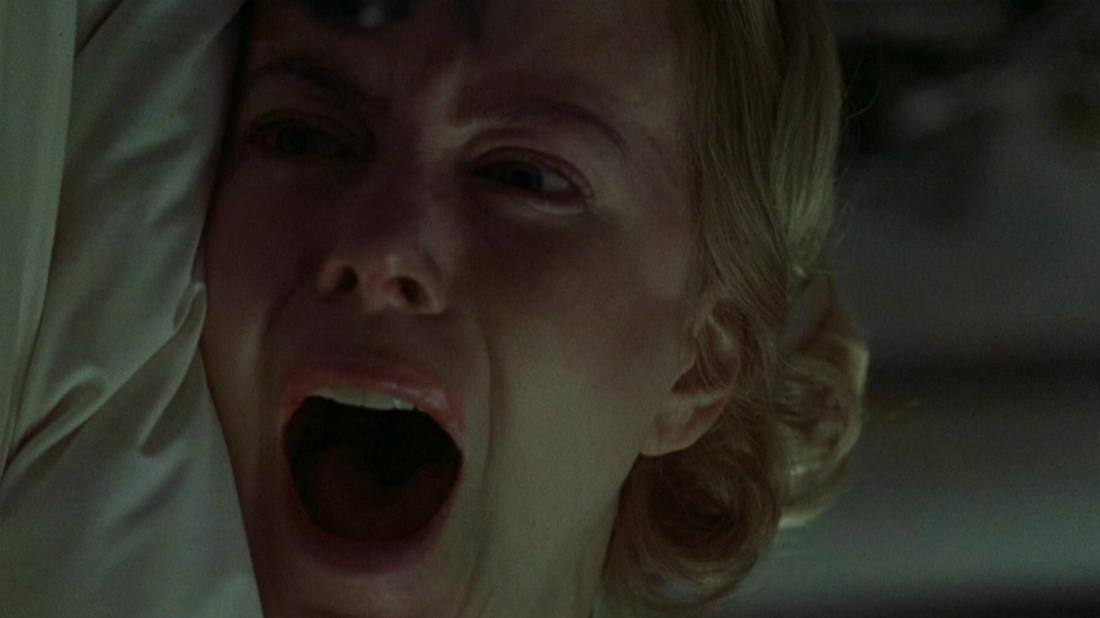 Horror movies are among the highest grossing of any genre of film. According to Medium, spooky movies landed in third place, just behind adventure and action. Audiences adore being scared! There is something about watching characters confront terror from the safety of our couch — or at the cinema — that is utterly enticing. So, if one is going to spend hours delving into the chilling cinematic, what are the best horror movies to stream?
Article continues below advertisement
MORE: The darkest true crime documentaries on Netflix!
With tens of thousands of choices from the last 100 years of moviemaking, selecting the perfect film — whose fear factor goes to 11 — could have been as daunting a task as surviving a zombie apocalypse or getting safely out of a haunted house! Radar has narrowed the scope to 35 horror movies that are streaming on services such as Netflix, Amazon and Hulu.
MORE: The hottest stars of horror movies in bikinis!
These streaming scary movies run the gamut. There are long-honored classics and envelope-pushing fresh films that have featured some of the biggest names in Hollywood over the last several decades. Sandra Bullock, Jennifer Lawrence, Chris Hemsworth, Scarlett Johansson and a bevy of other bodacious celebrities have starred in our most beloved horror hits. They all have something in common, which is their uncanny ability to raise our heart rates and drop our jaws in awe — all while entertaining us in the most terror-ific of ways.
'mother!'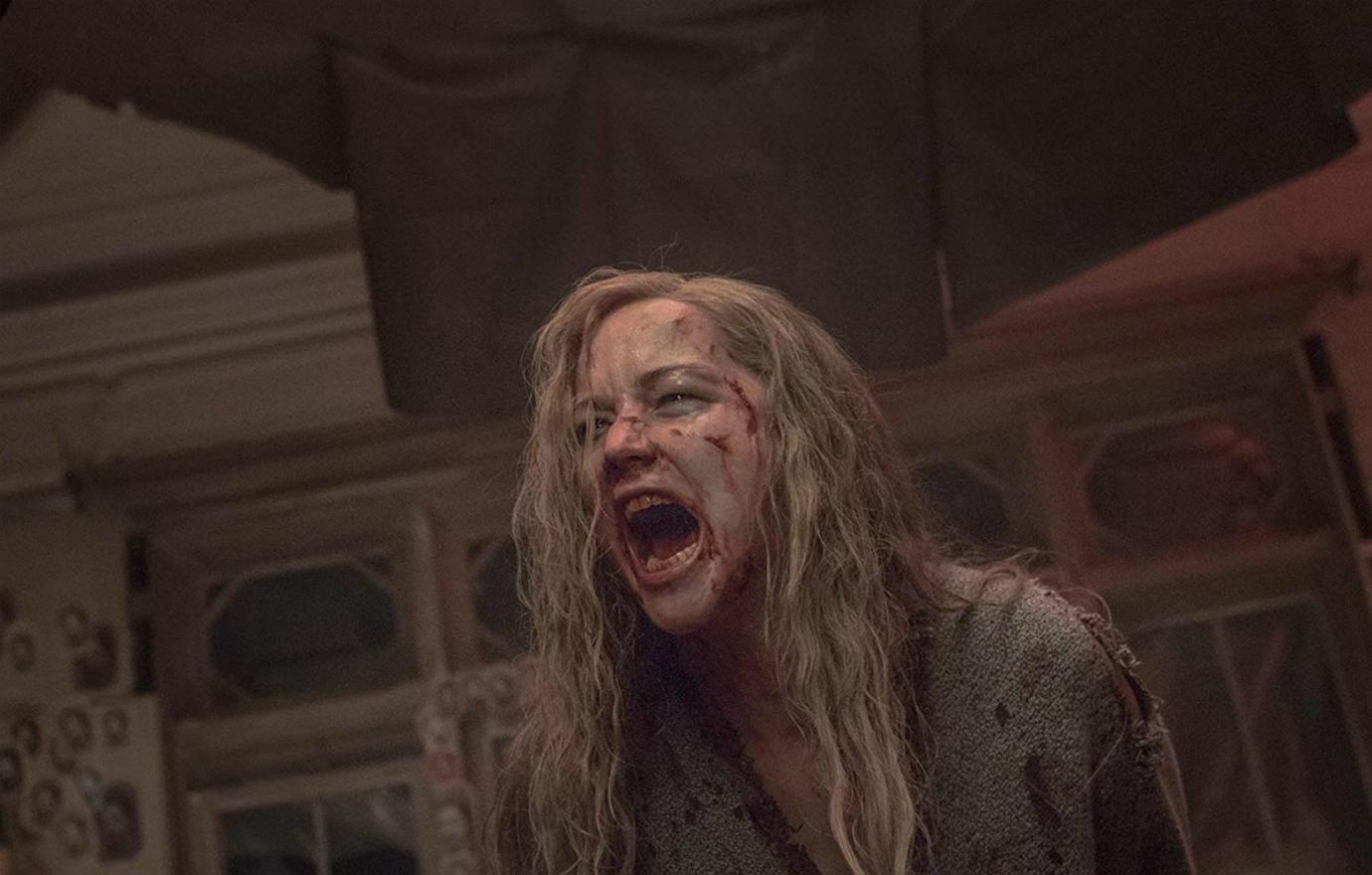 Platform: Hulu, Amazon
Details: Lawrence stars as the title character in this hauntingly creepy movie. The 2017 entry from director Darren Aronofsky finds Lawrence playing the wife of Javier Bardem. The film could be seen as a look at marriage and its evolution over the years. Thing is, the Oscar-nominated (for Black Swan) director has crafted a terrifying tale of exponentially deeper proportions. One could argue that the writer-director was also looking at how we as a human race have treated our planet, AKA Mother Nature. The film is downright scary at points with Lawrence and Bardem's performances. Ed Harris and Michelle Pfeiffer join for an unwelcome visit, and the movie gets even stranger.
Scary scale: 7/10
Article continues below advertisement
'Tucker & Dale vs. Evil'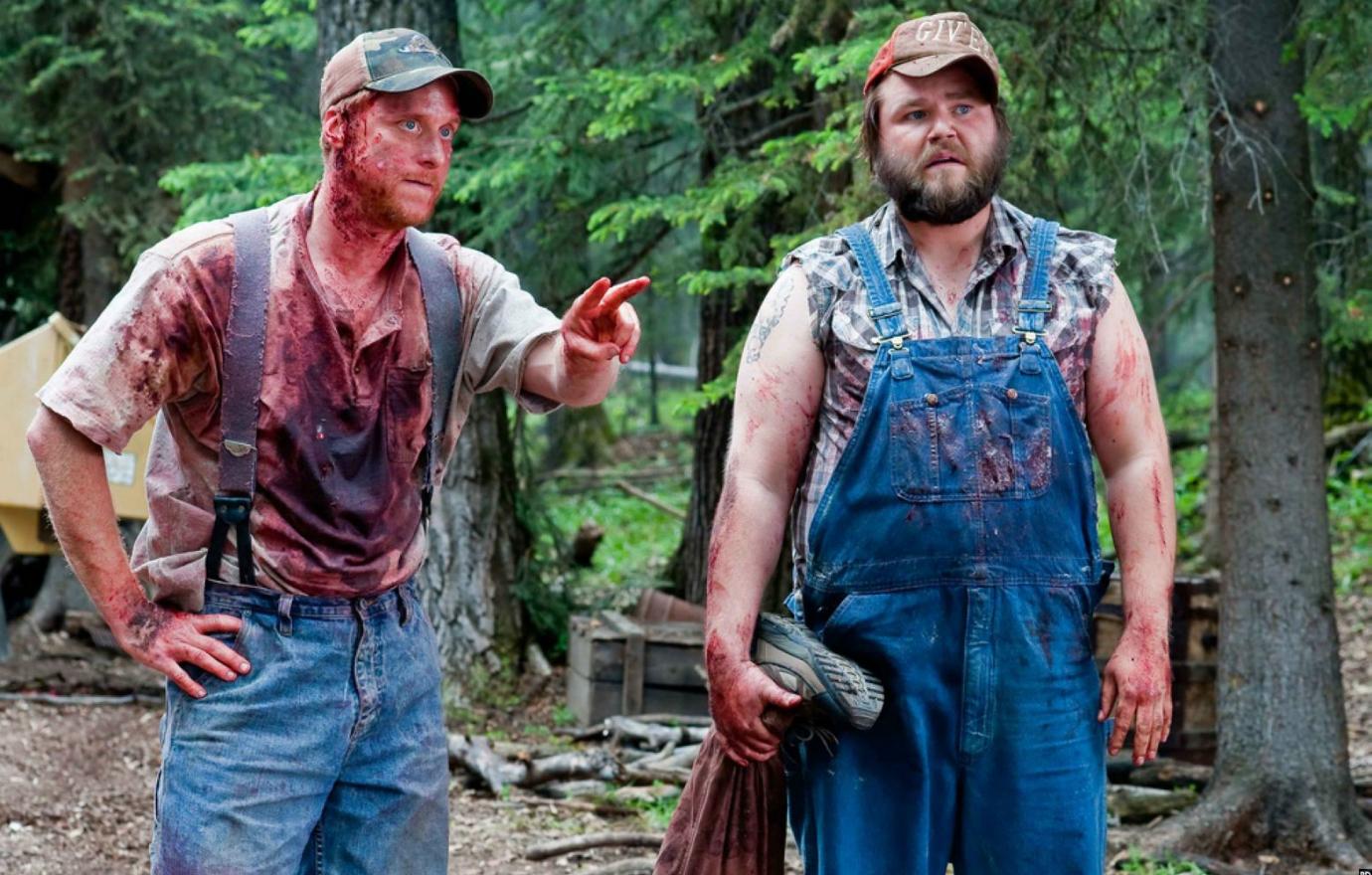 Platform: Netflix
Details: For those who like their horror with slices of humor, do not miss Tucker & Dale vs. Evil. Alan Tudyk and Tyler Labine are the title characters, a pair of good old boys who are enjoying a "vacation home" that they recently bought in the desolate backwoods of West Virginia. The pair are mistaken by a group of teens as a pair of serial killers, and horror and hilarity follow. Thing is, it is shockingly revealed that there was a real slasher working those woods slaying folks one by one until it is just Tucker and Dale battling … you guessed it, evil. Also, best use of a wood chipper since Fargo!
Scary scale: 7/10
Article continues below advertisement
'Mimic'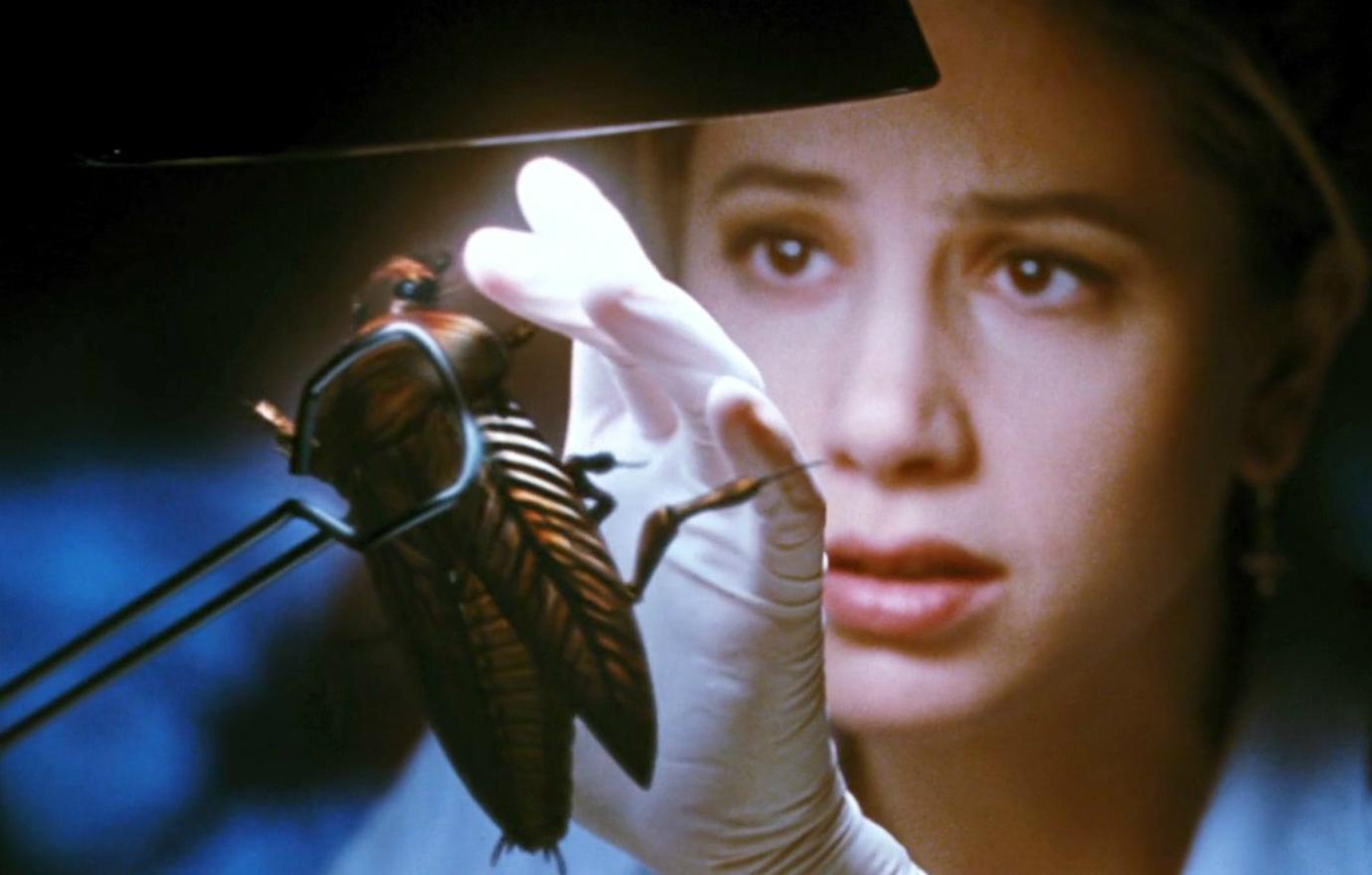 Platform: Hulu
Details: Guillermo del Toro is now an Oscar winner, but he was a burgeoning filmmaker with a passion for spooking audiences back in 1997. Proof of that arrived in one of the best horror movies to stream, Mimic. Oscar winner Mira Sorvino and Oscar nominee Josh Brolin star in a spook-fest where mutated cockroaches run amuck in New York City's sewers. They have morphed into something that has them blending in with humans. Many of del Toro's trademark touches are present in this early work.
Scary scale: 7/10
Article continues below advertisement
'Event Horizon'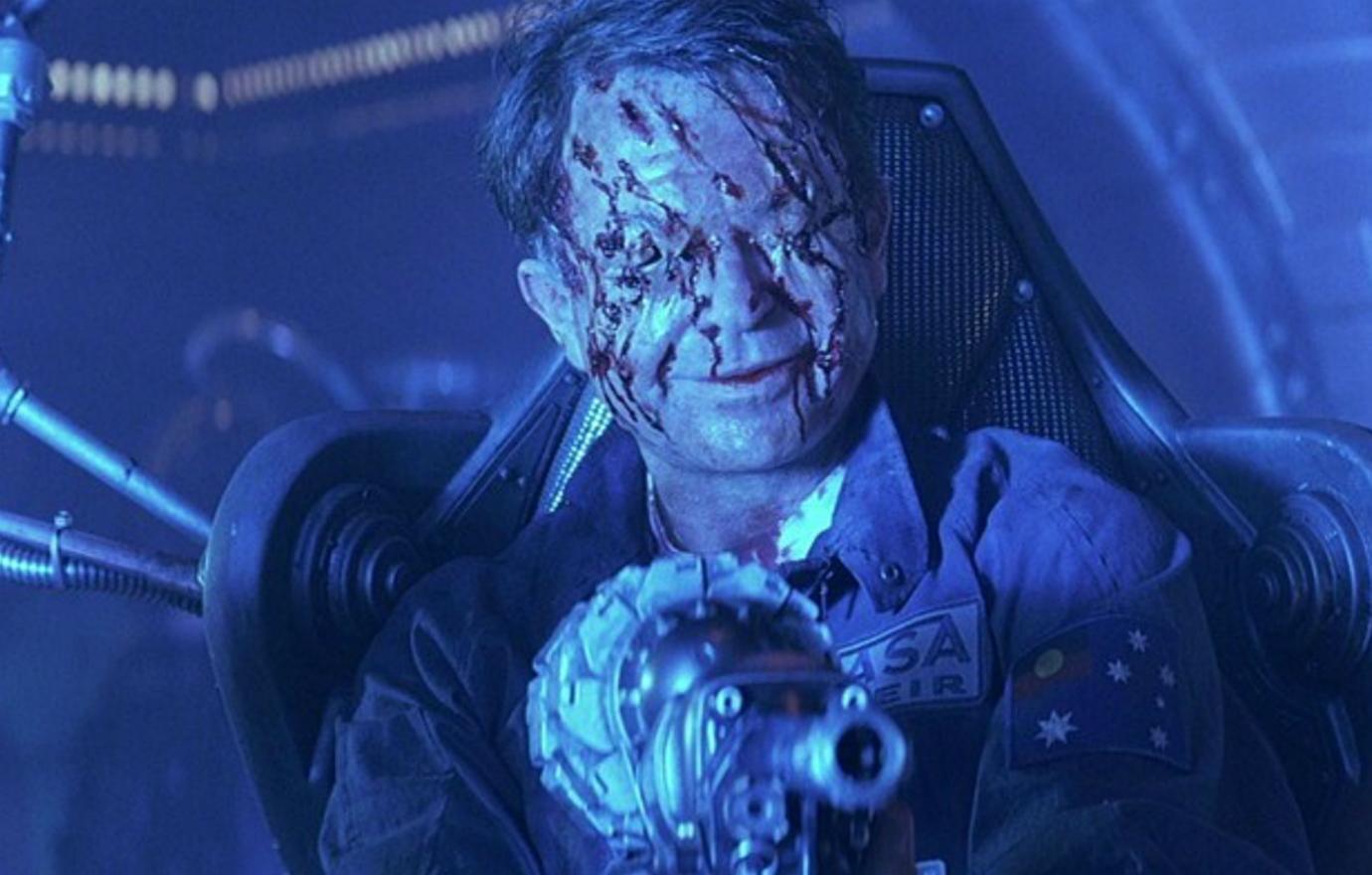 Platform: Hulu
Details: Before he took a video game and made a movie franchise out of it with those Resident Evil movies, Paul W.S. Anderson (his better half is Milla Jovovich) had a sci-fi/horror hybrid that knocked audiences' socks off in 1997. The movie follows a rescue force that arrives on the scene of a wandering-through-space, seemingly abandoned ship. They discover that the ship (and its vanished crew) had crossed dimensions and is worse for the wear. There's an evil presence, and it is none too welcoming to the crew, led by Jurassic Park veteran Sam Neill. Event Horizon is the name of the ship, which is fitting because everything in Anderson's classic occurred on the vessel. The plot is crazy but provides a few laughs that thankfully break up the tension.
Scary scale: 7.5/10
Article continues below advertisement
'Bird Box'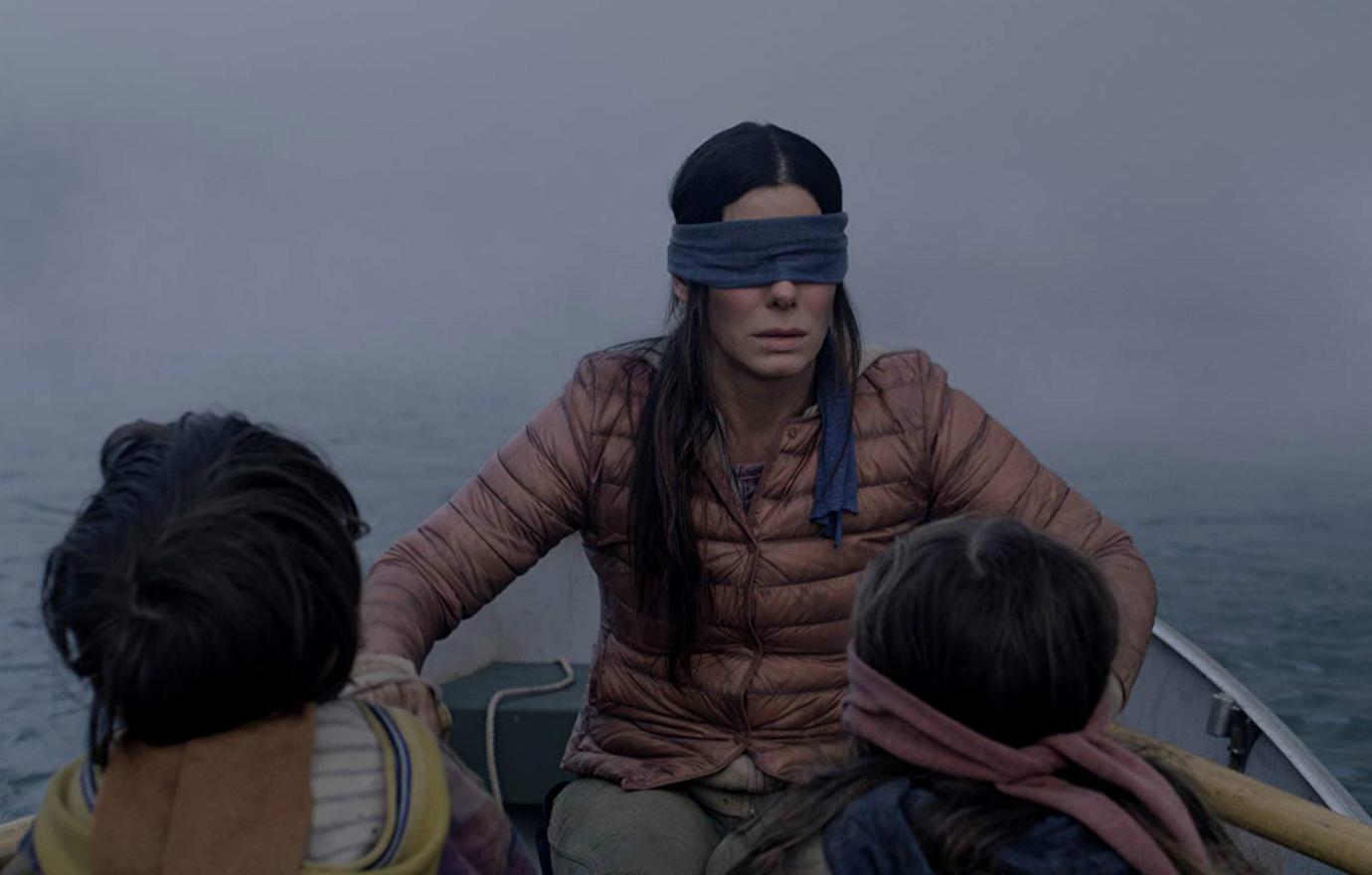 Platform: Netflix
Details: By the close of its first weekend on Netflix, the Bullock-starring film had become their most watched original movie of all time. 45 million people tuned in! The Oscar winner played a woman who had found a way to survive at any cost. See, whenever people see a bad thing, they commit suicide. Bullock started by putting blindfolds on her kids (and often herself), as they travel and search for a place where people can safely exist.
Scary scale: 8/10
Article continues below advertisement
'The Cabin in the Woods'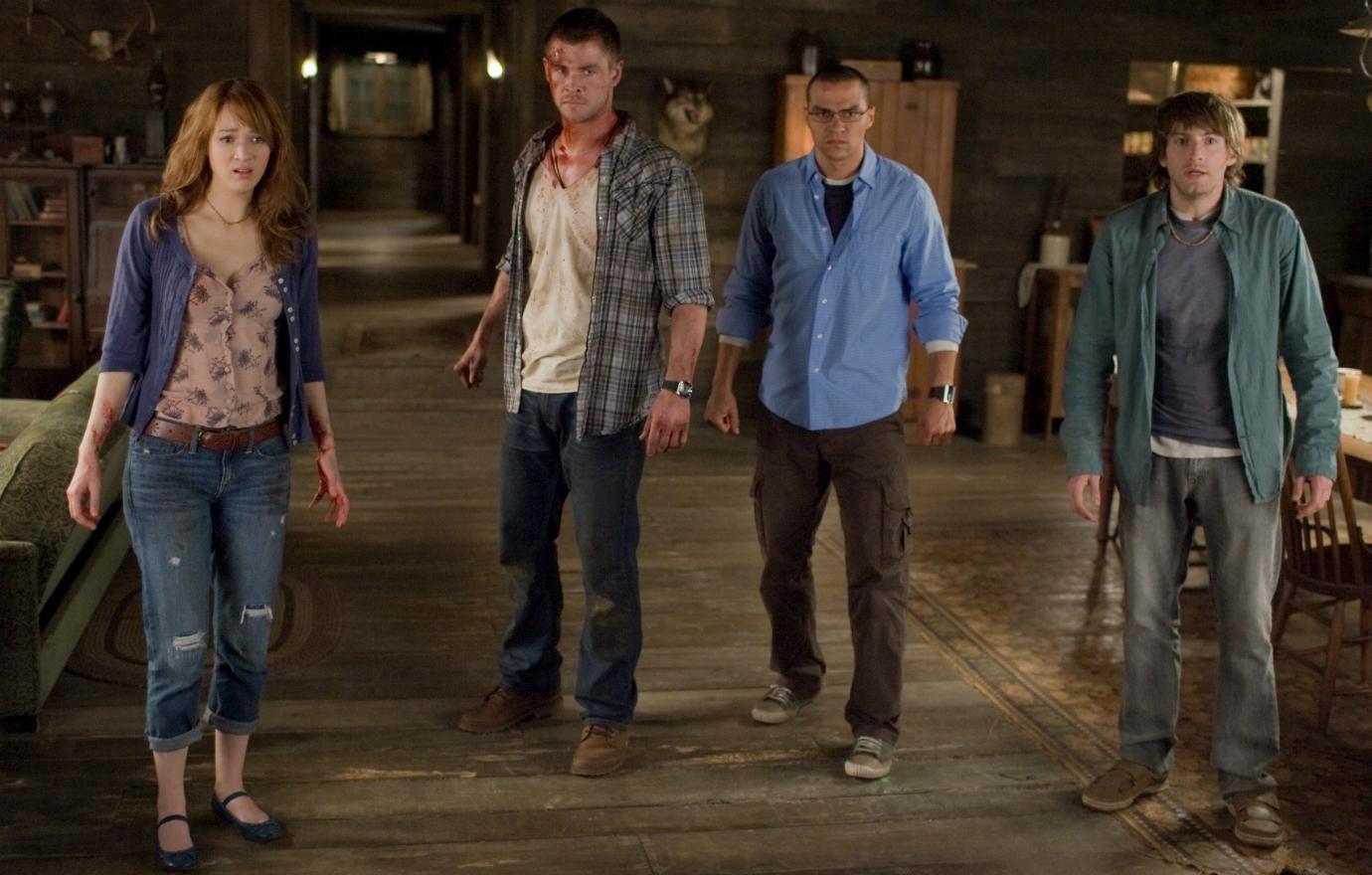 Platform: Amazon
Details: If you like your horror with a big slice of humor and self-awareness, then prepare to fall in love with The Cabin in the Woods. The 2011 blast of a flick starred Hemsworth (Thor) and a bunch of relative unknowns as a group of 20-somethings who head to the cabin. Think you know where this plot is going? Think again. Yes, things that wish these young adults ill will are coming … but in super original ways! Bradley Whitford and Richard Jenkins star as … well, let's not spoil it for anyone. Haven't seen The Cabin in the Woods? Run to stream this instant classic right now. 
Scary scale: 8/10
Article continues below advertisement
'The Blair Witch Project'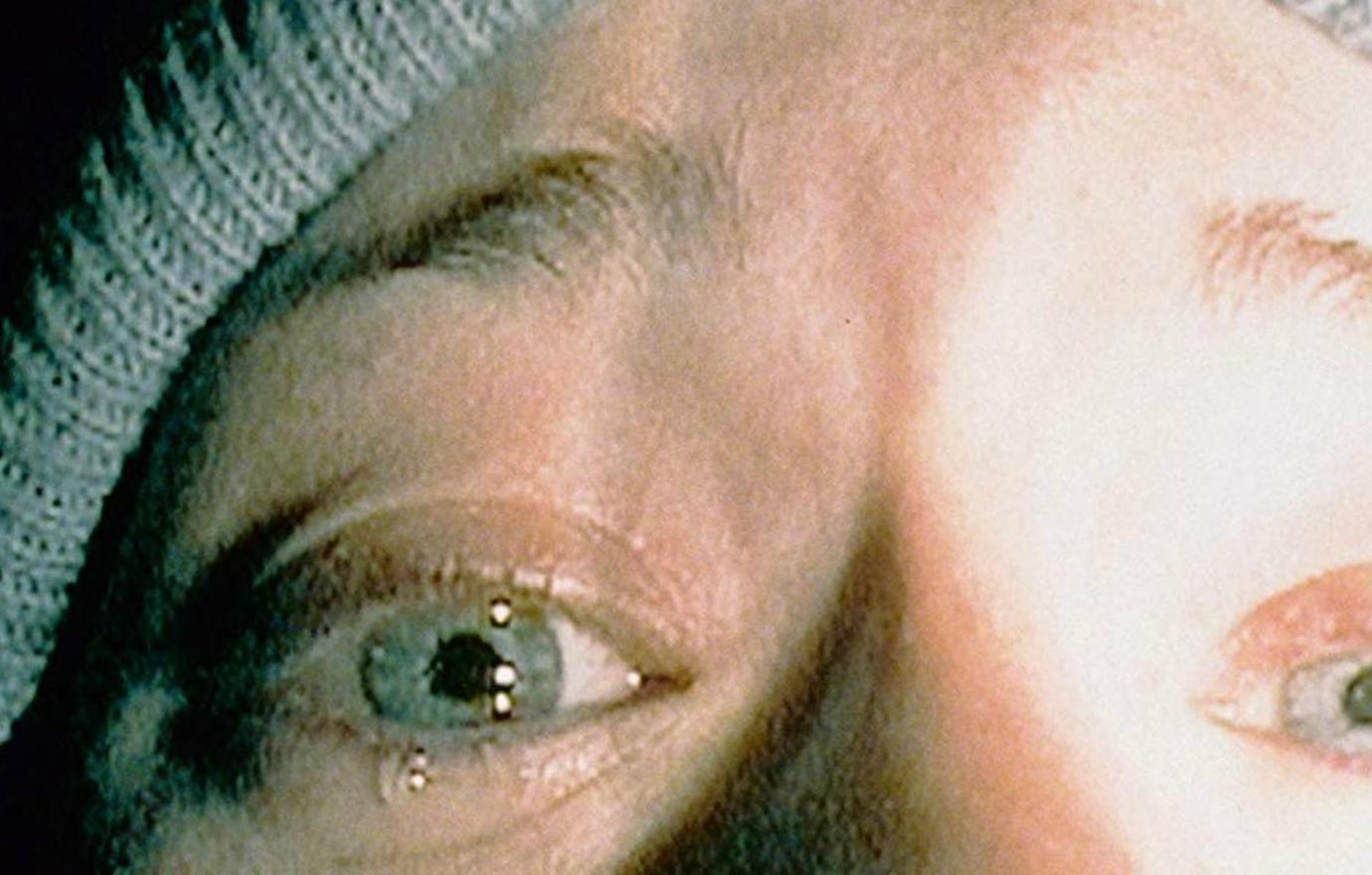 Platform: Hulu
Details: When The Blair Witch Project arrived in 1999, directors Eduardo Sánchez and Daniel Myrick went into the woods and shot an entire movie on their video recorders. Then marketing took over and presented it as reality. The filmmakers and their subjects were listed as missing persons and before viral was even a word used to describe a pop culture phenomenon, the world had its first viral video. The story centered around a group of college kids who head out into a remote swath of forest to investigate a long-standing urban legend about the Blair Witch and how it makes people vanish. Someone found the footage and edited it, and viewers got a chronicle of what happened to a group of young adults seeking to document a horror show. Sequels were made, but nothing came close to the original that first spurred a buzz at the Sundance Film Fest.
Scary scale: 8/10
Article continues below advertisement
'Crawl'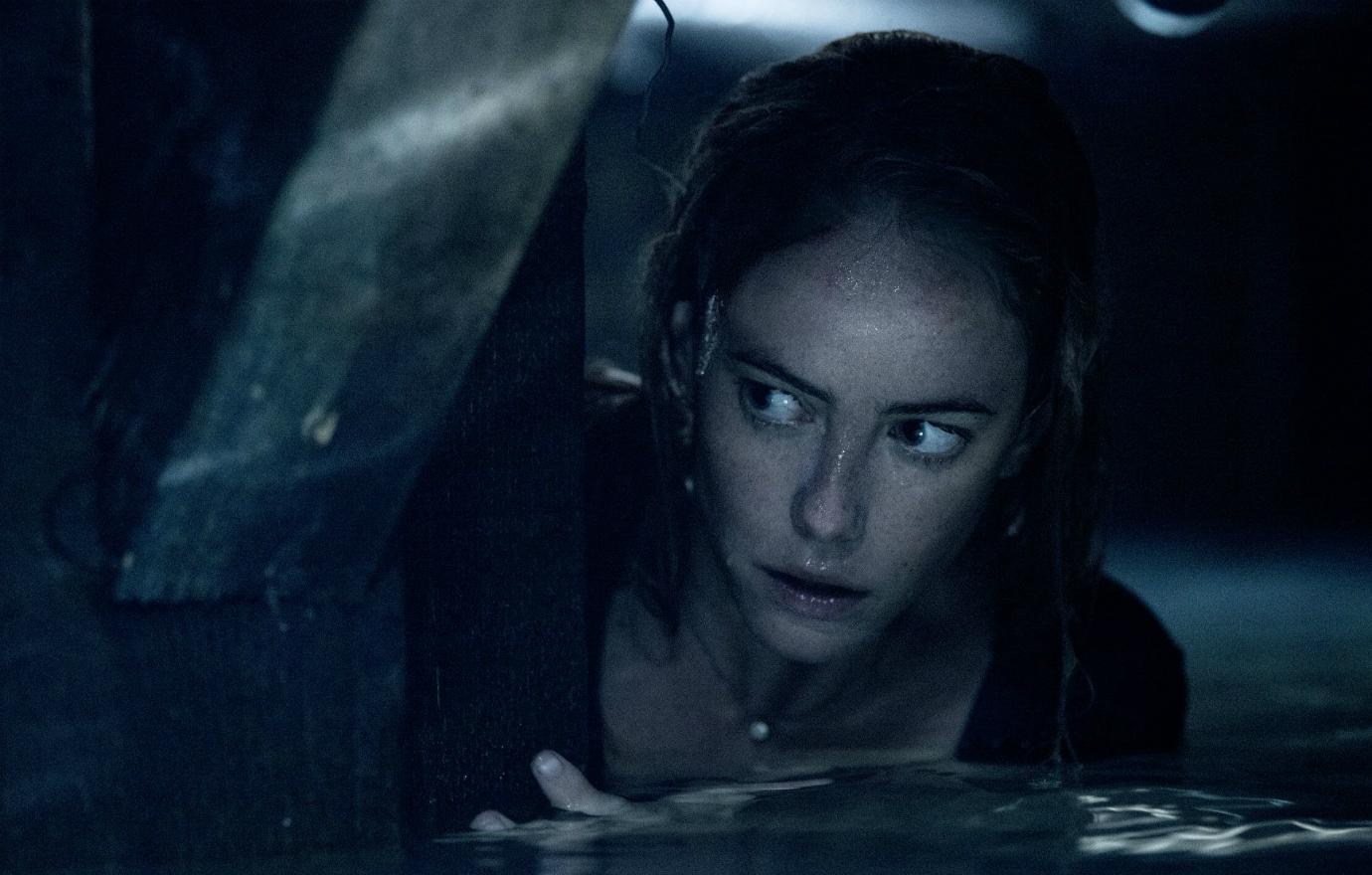 Platform: Amazon
Details: As a category 5 hurricane zeroes in on Florida, Haley (Kaya Scodelario) can't get in touch with her father (Barry Pepper). So the University of Florida swimmer hops in her car and heads out to get him. When she arrives at her childhood home, Haley discovers her father trapped in the crawl space unconscious. The flood waters rose and brought in some hungry gators who attacked her dad. He's alive but needs a hospital. It's all on Haley to get him out of there before the levee breaks and those gators get them. Director Alexandre Aja (The Hills Have Eyes) crafted a heart-racing thriller with horrifying undertones that has producer Sam Raimi's handprints all over it!
Scary scale: 8/10
Article continues below advertisement
'My Bloody Valentine'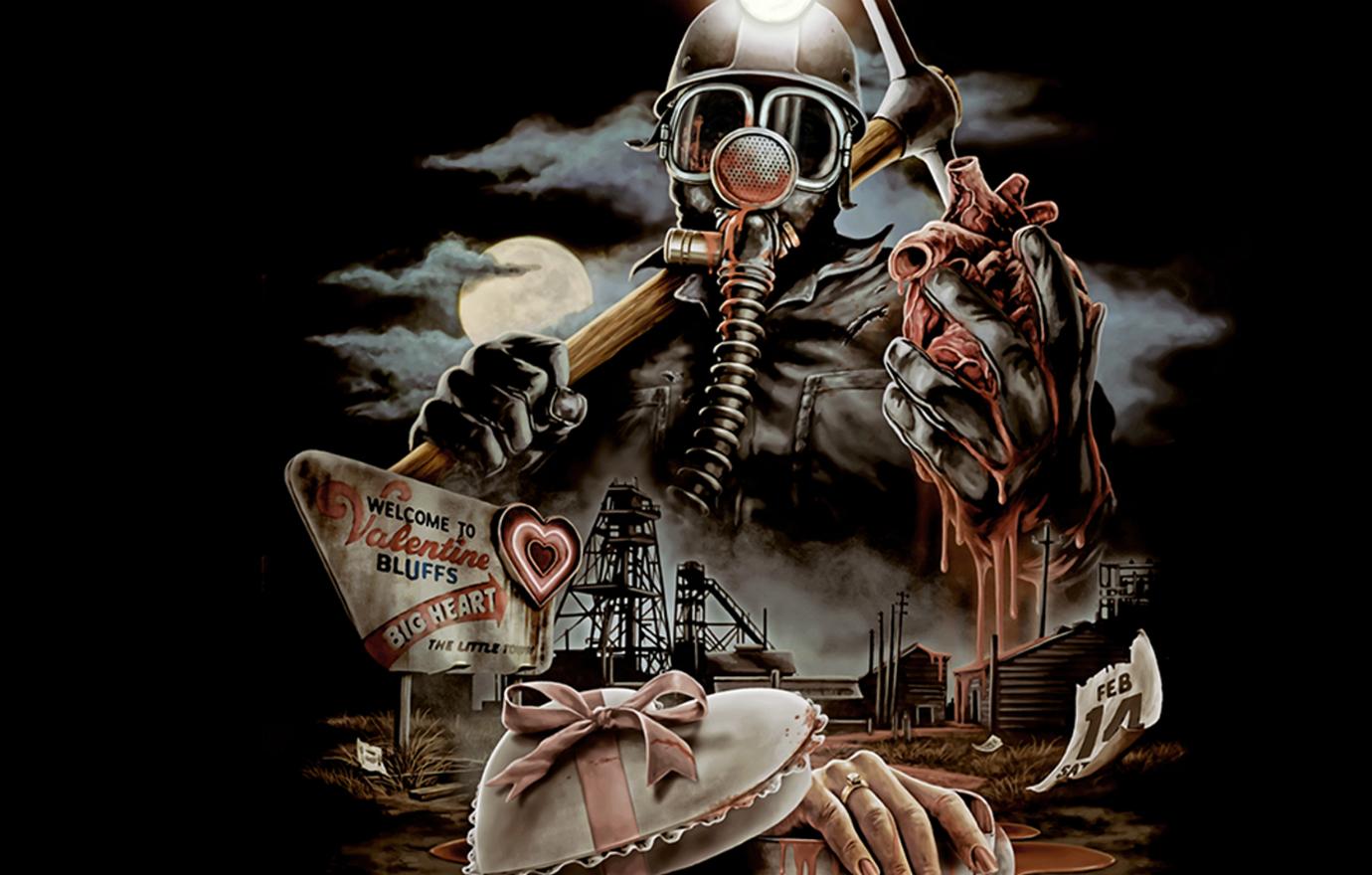 Platform: Hulu
Details: One of the early '80s slasher classics that can add some fear to your fright night is My Bloody Valentine. It served as the framework for so many imitators that would follow throughout the decade. It also had the distinction of taking a loving holiday and making it horrific. For those who themselves are having a difficult time on February 14, horror movie feels your pain. Its antagonist is someone who has been romantically wronged and comes back to get their revenge. There were many elements in My Bloody Valentine that eventually would make some slasher films feel stereotypical. You know … a group of horny teens who are trying to get their sex on. They unwisely disregard all the warnings screaming at them to leave the area, and instead find themselves with a masked murderer instead of the opposite sex.
Scary scale: 8/10
Article continues below advertisement
'Apostle'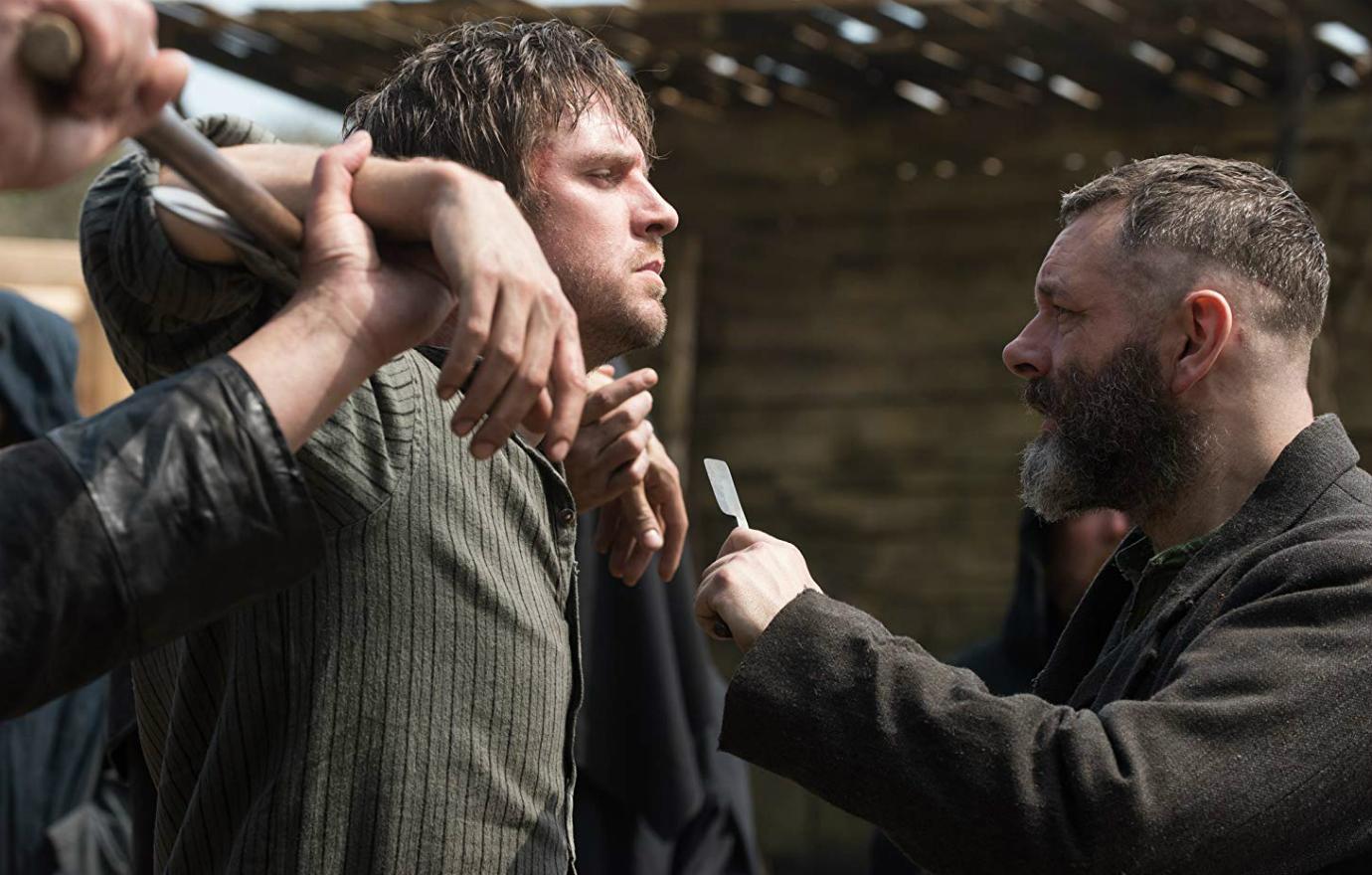 Platform: Netflix
Details: That slow-burn method of storytelling — used so effectively in thrillers and horror films — grabs you from the start and leaves you gasping for air. That's what happens with Apostle from The Raid creator Gareth Edwards. It's 1905 and a drifter named Thomas (Dan Stevens) is on a mission to rescue his sister from a cult. Things become frightening as our anti-hero gets closer to his kin, and that slow burn sizzles into a full-blown explosion of terror.
Scary scale: 8/10
Article continues below advertisement
'Hellraiser'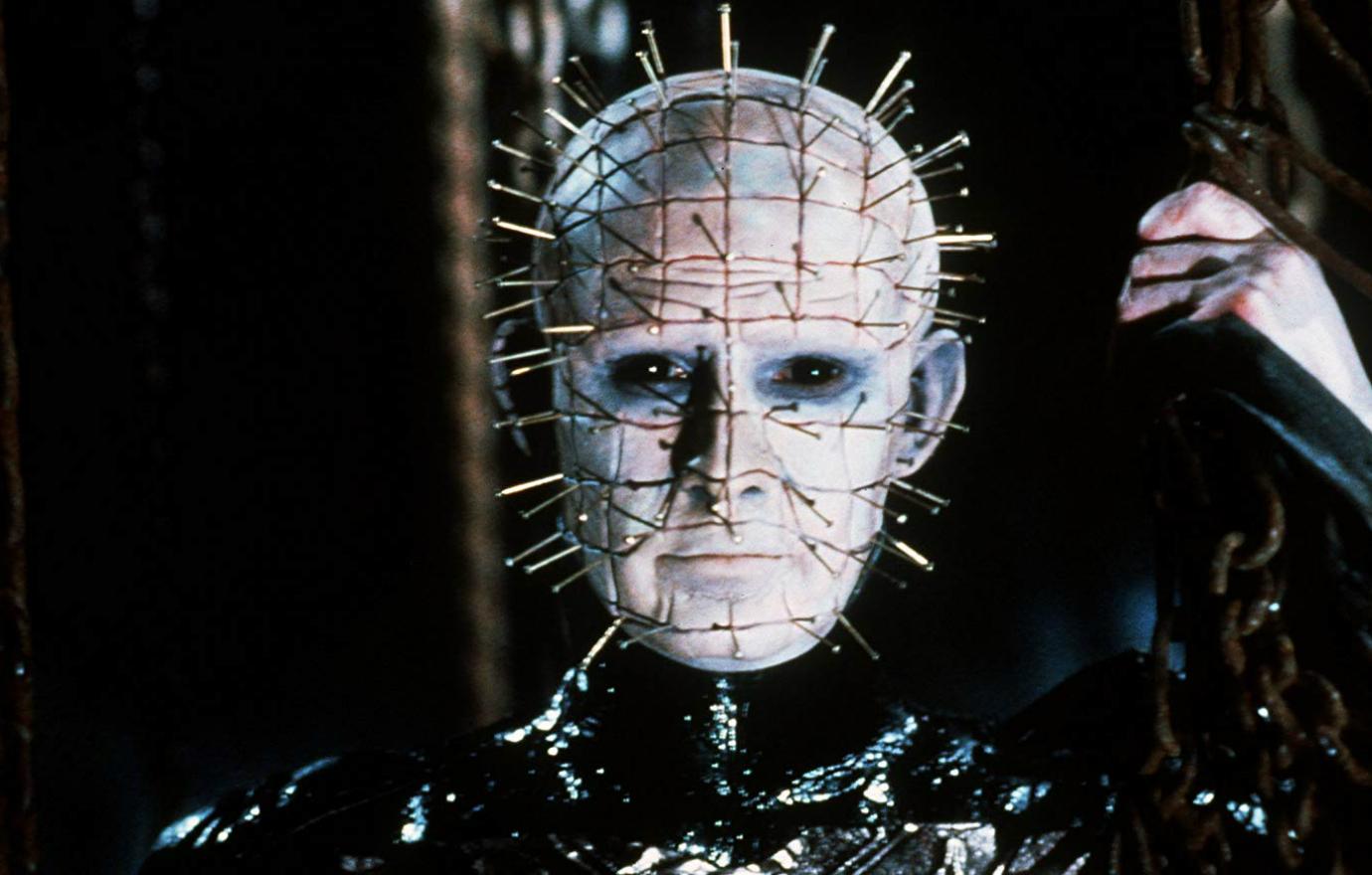 Platform: Hulu
Details: Calling someone a "pinhead" was not the nicest thing over the decades, but when director Clive Barker released Hellraiser in 1987, it gave new meaning to the putdown. Our anti-hero is Cenobite Pinhead, and he has pins protruding from his entire head. This Hellraiser emerged from his own hellish dimension with one purpose, to take you with him back from where he came. One of the things that has endeared this character to horror fans for decades is that Pinhead is great at mastering the art of expressionless dialogue delivery. For example, at one point he promises to "tear you apart." If you immediately picture how things are going to end for the person unlucky enough to be at the other end of that statement, you understand the picture perfect panache of Pinhead.
Scary scale: 8/10
Article continues below advertisement
'Green Room'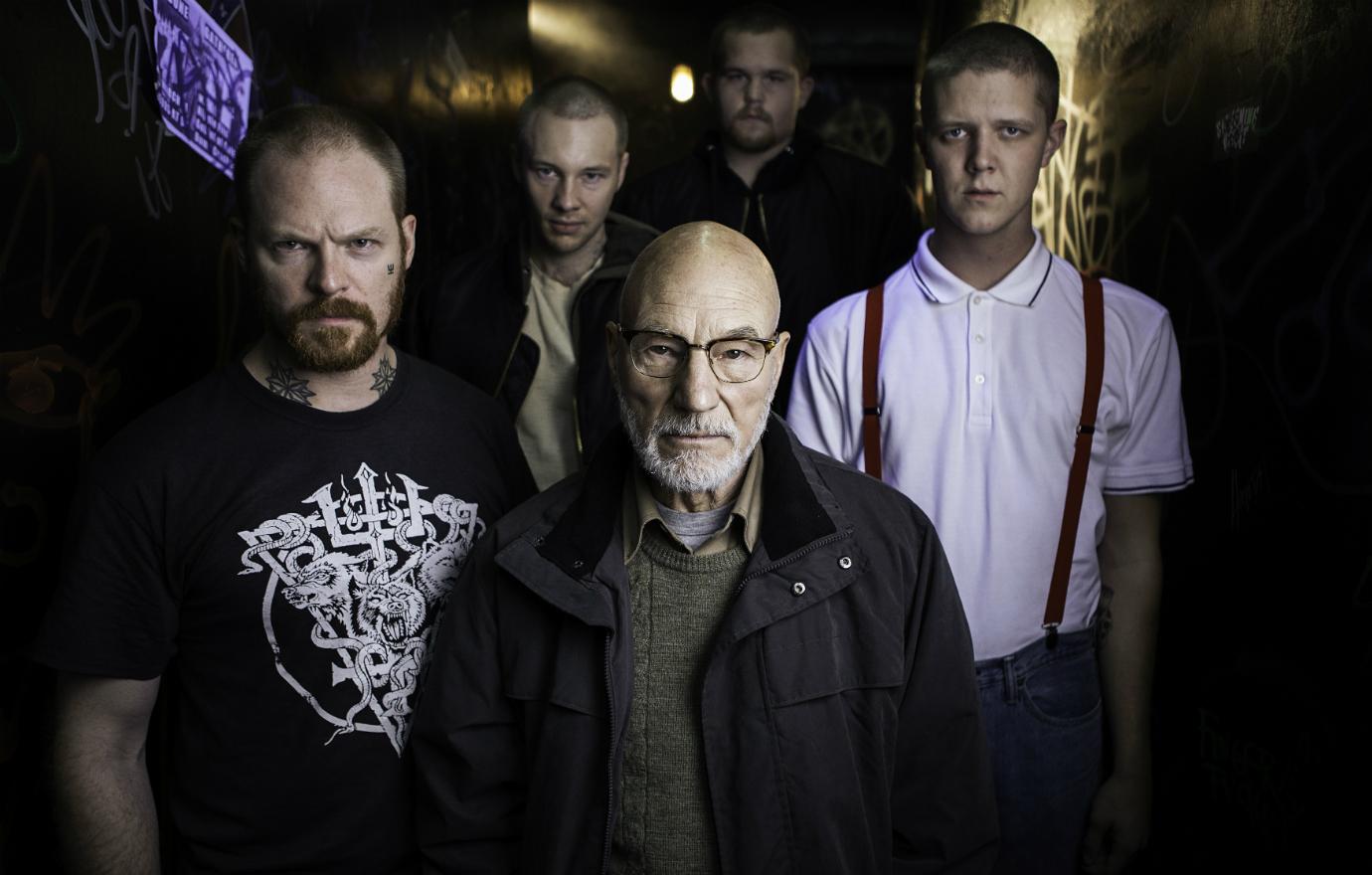 Platform: Netflix, Amazon
Details: What makes Green Room so utterly frightening is that since it arrived in 2015, it has become hauntingly real as white nationalism has gone on the rise. Legendary actor Patrick Stewart portrayed the leader of a Nazi skinhead group in the Pacific Northwest whose views mirror that certain World War II leader. The late Anton Yelchin starred as a member of a young punk band that accepted a gig playing for said Nazi group without knowing exactly who had written them the check. Yelchin's character and his friends have found themselves front and center, and they may never leave alive.
Scary scale: 8/10
Article continues below advertisement
'Under the Skin'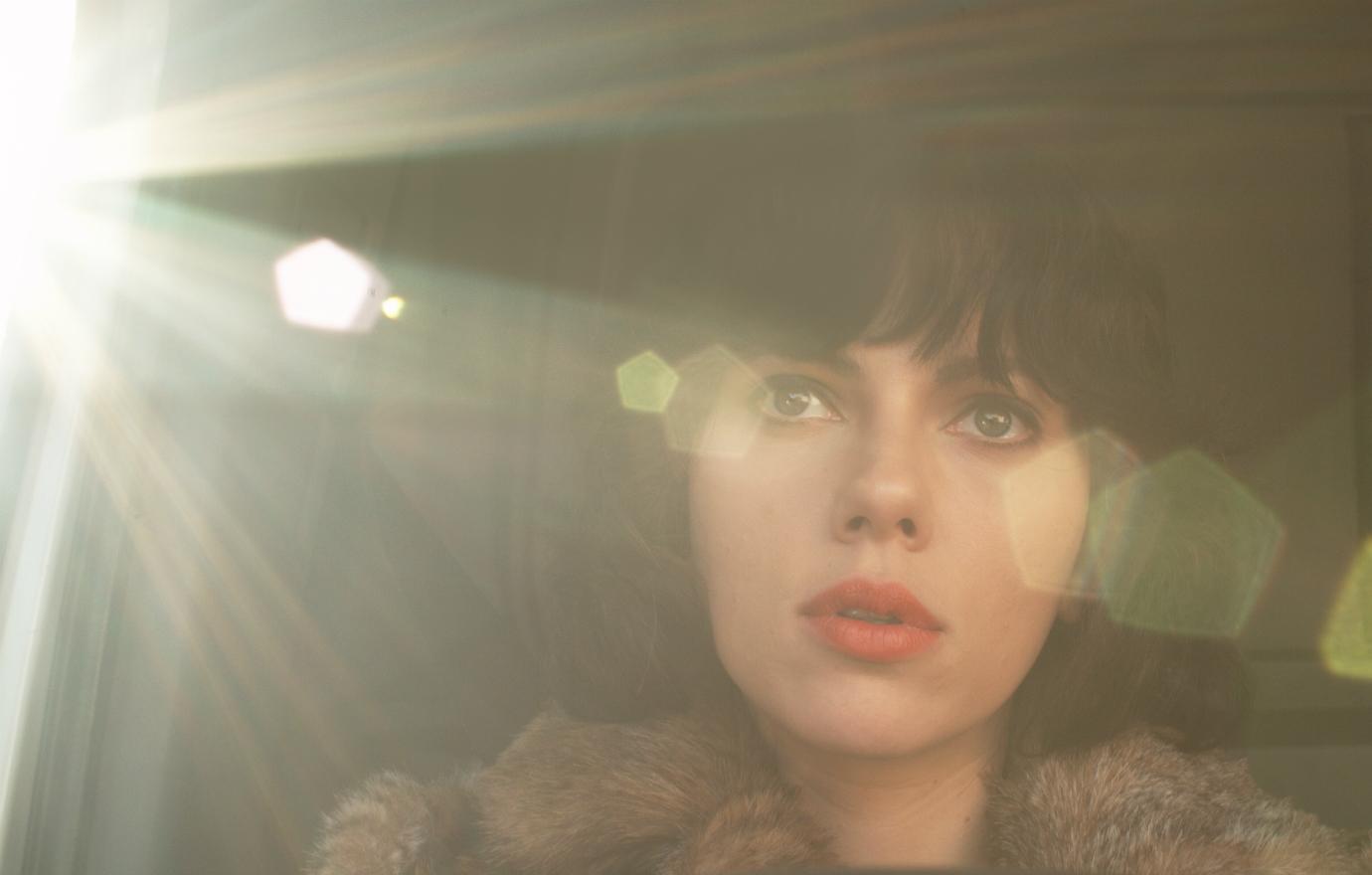 Platform: Netflix, Amazon
Details: There are many ways a horror movie can creep out the audience. There are shock and awe flicks, slasher films, haunted houses and ghost stories — to name just a few. Among the most intense are those that play with your mind. When those credits roll, it may take quite a while to feel normal. That is firmly where Under the Skin sat when it landed in 2014. Johansson plays a woman who wanders around Scotland enticing men to their demise. Director Jonathan Glazer crafted a tone that is terrifying and is as dark and gloomy as a storm-ridden Glasgow day. With Johansson as the muse, Under the Skin will get under your skin and not easily be forgotten.
Scary Scale: 8/10
Article continues below advertisement
'The Conjuring'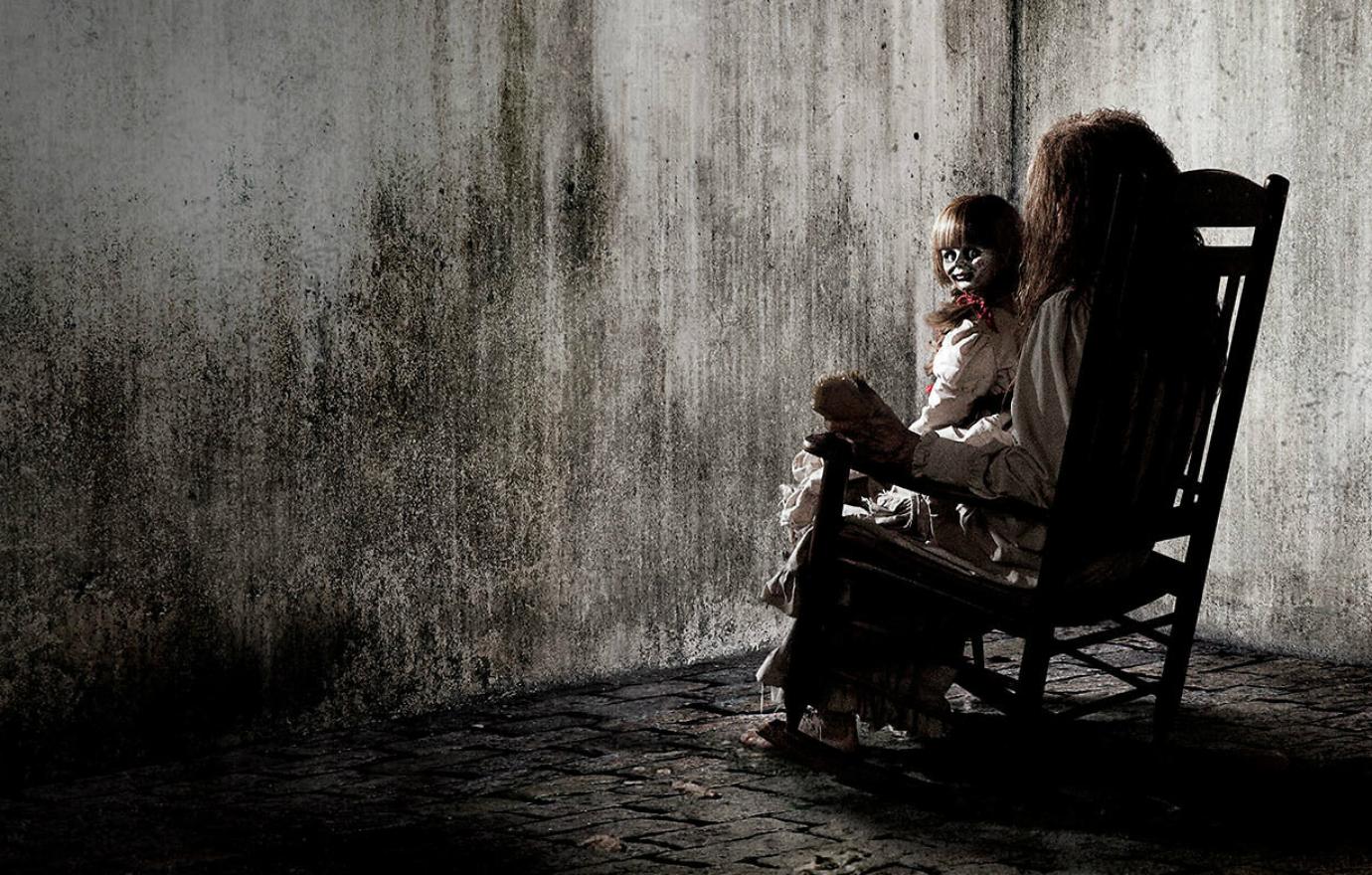 Platform: Netflix
Details: Even though Saw put director James Wan on the horror map, it was The Conjuring that sent his career into the stratosphere. Vera Farmiga and Patrick Wilson starred as the real-life paranormal couple, Lorraine and Ed Warren. In this film, a mother — the always awesome Lili Taylor — calls the Warrens with the hope that the horrific goings-on in her family house would stop. Let's just say that it will get a lot worse before the Warrens aid in making it better. That devilish doll, Annabelle, makes her Hollywood debut in the flick that launched the Conjuring universe.
Scary scale: 8/10
Article continues below advertisement
'Panic Room'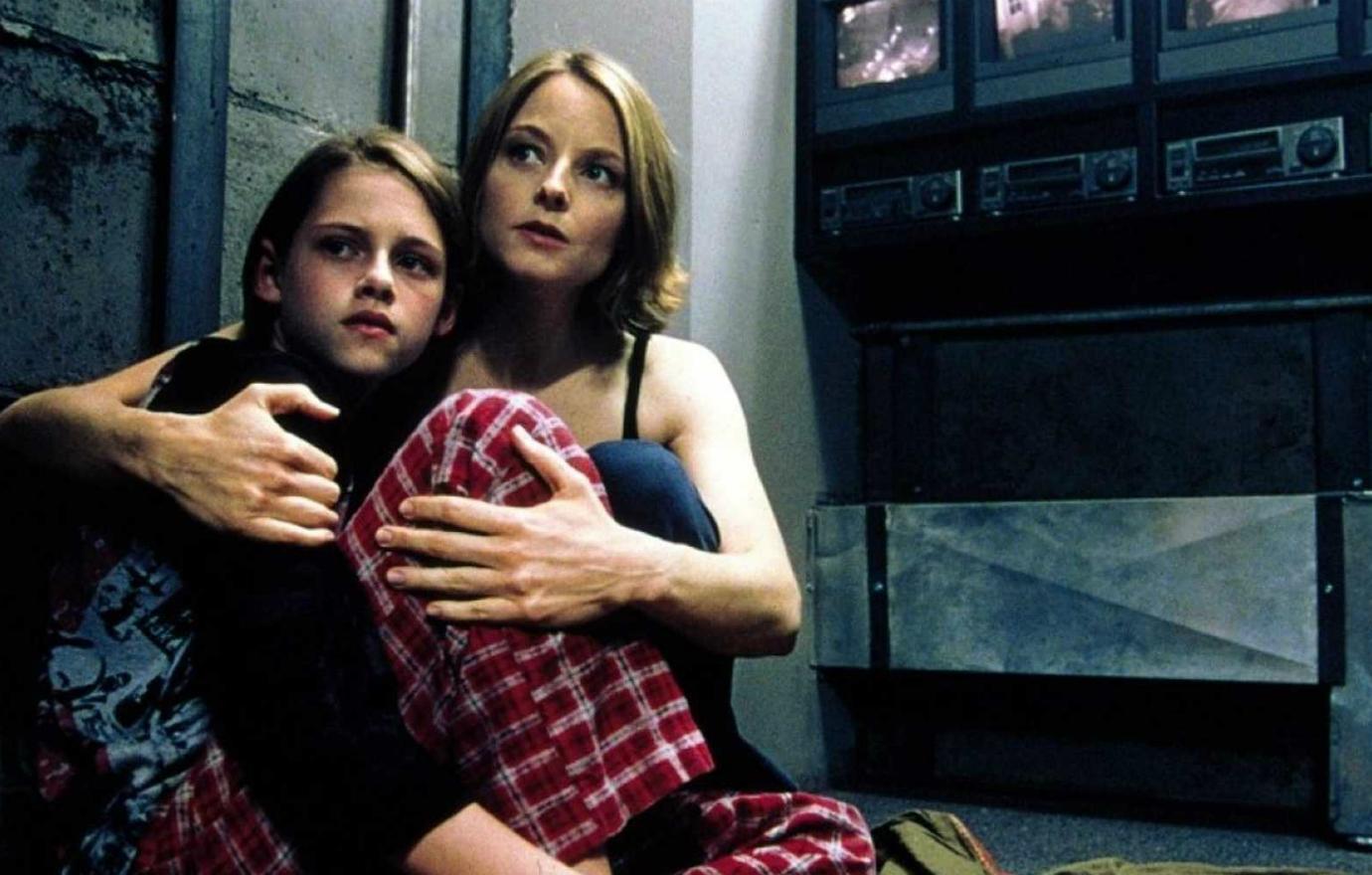 Platform: Netflix
Details: 2002's Panic Room starred Jodie Foster and a young — pre-Twilight fame — Kristen Stewart as a mother and daughter confronted with a home invasion that leads them to take refuge in part of their Upper West Side of Manhattan home. The David Fincher (Fight Club, Seven) directed horror/thriller may never leave Foster's house, but that is exactly why it is so utterly unnerving. Panic rooms are meant to be a source of solace in the midst of madness. In Fincher's film, that is where the real riveting scares start! The home invaders are played by some Hollywood heavyweights, Oscar winners Forest Whitaker and Jared Leto.
Scary scale: 8.5/10
Article continues below advertisement
'The Others'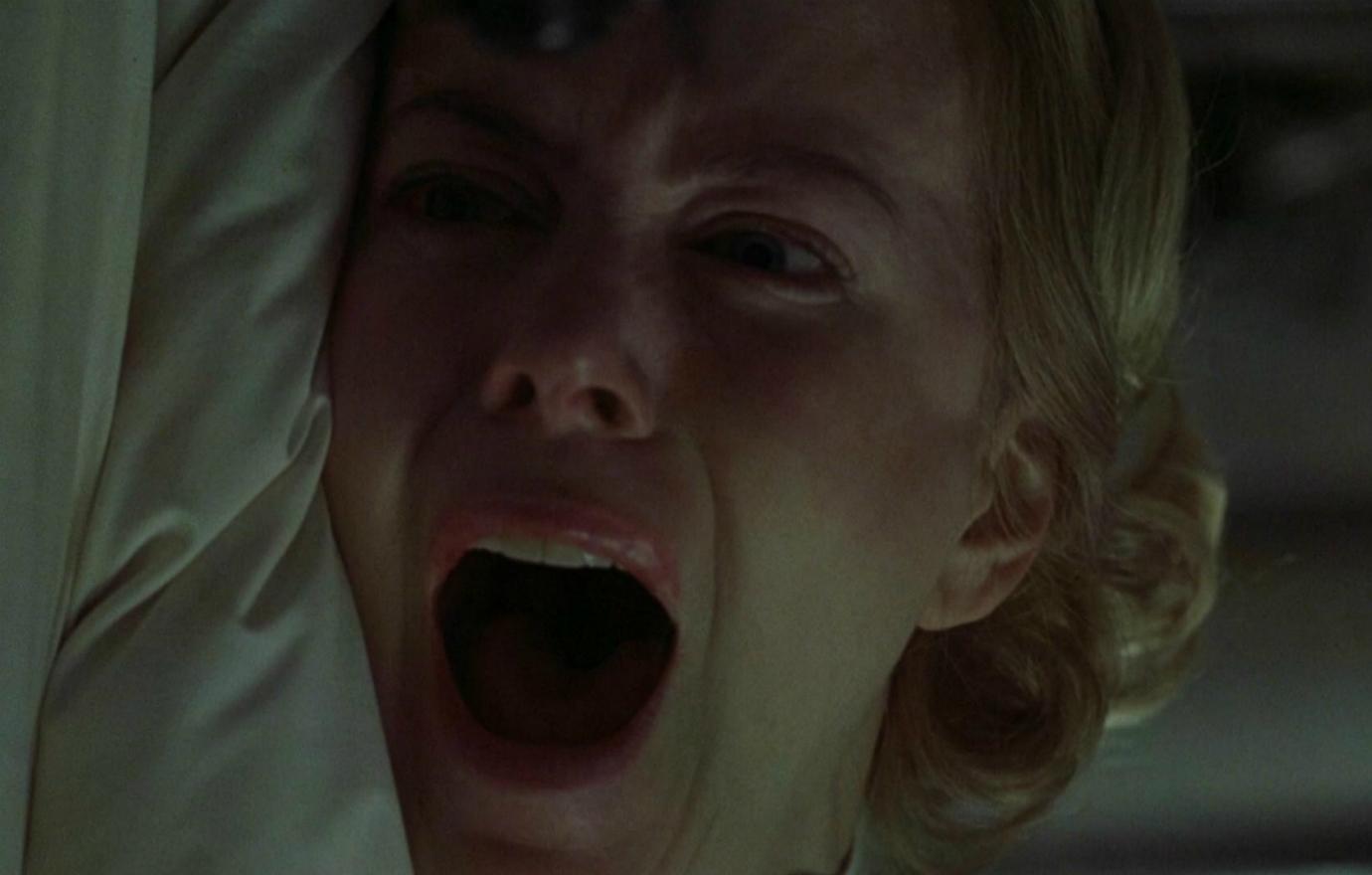 Platform: Amazon
Details: In 2001's The Others, Nicole Kidman starred as a mother struggling to keep her sanity while simultaneously being a rock for her young children. She believes that their home is haunted. Ramping up the fear factor is the fact that her kids are photosensitive, and light is their worst enemy, so much of their lives are lived after dark. The drama takes place in the fading days of World War II and finds Kidman's character waiting for her pilot husband to return from battle. There are twists and turns throughout, but the seismic twist that happens at the end of the film is not predictable in the slightest. It is a riveting film with an incredible performance by Kidman. 
Scary scale: 8.5/10
Article continues below advertisement
'The Autopsy of Jane Doe'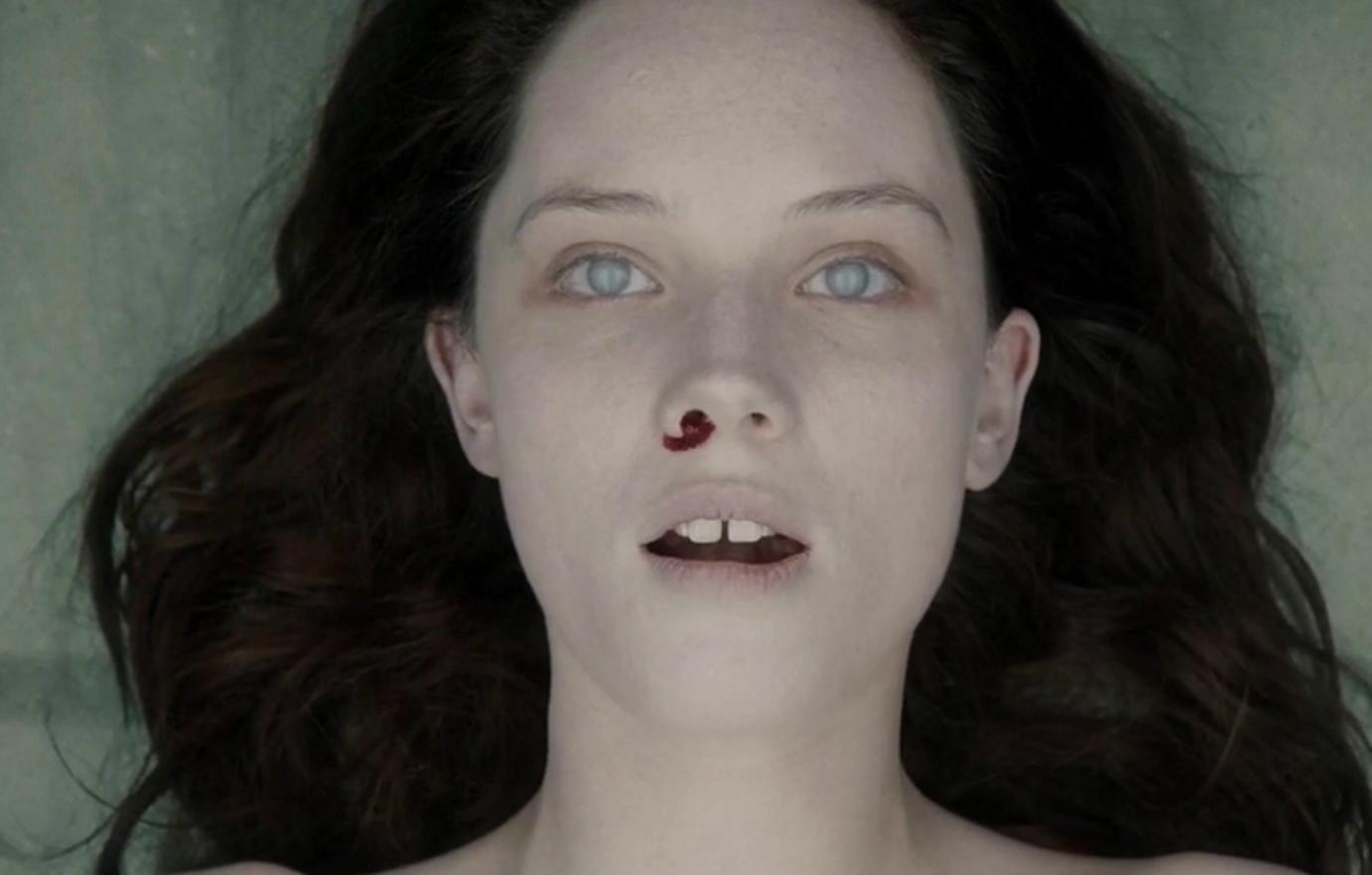 Platform: Netflix
Details: A father and son coroner team are swept into a mystery when identifying the body of a young woman leads them down a path of horrifying truths and scary secrets that seem to result in people dying as they learn them. Our Jane Doe appeared to be utterly pristine. When an autopsy was undertaken, her innards could not be more of a mess. Brian Cox (Captain O'Hagan from Super Troopers) and Emile Hirsch (recently seen as Sharon Tate's BFF in Once Upon a Time in Hollywood) are the coroners and our eyes and ears to getting pulled into this creepy flick that reverberates deeper over time.
Scary scale: 9/10
Article continues below advertisement
'Saw'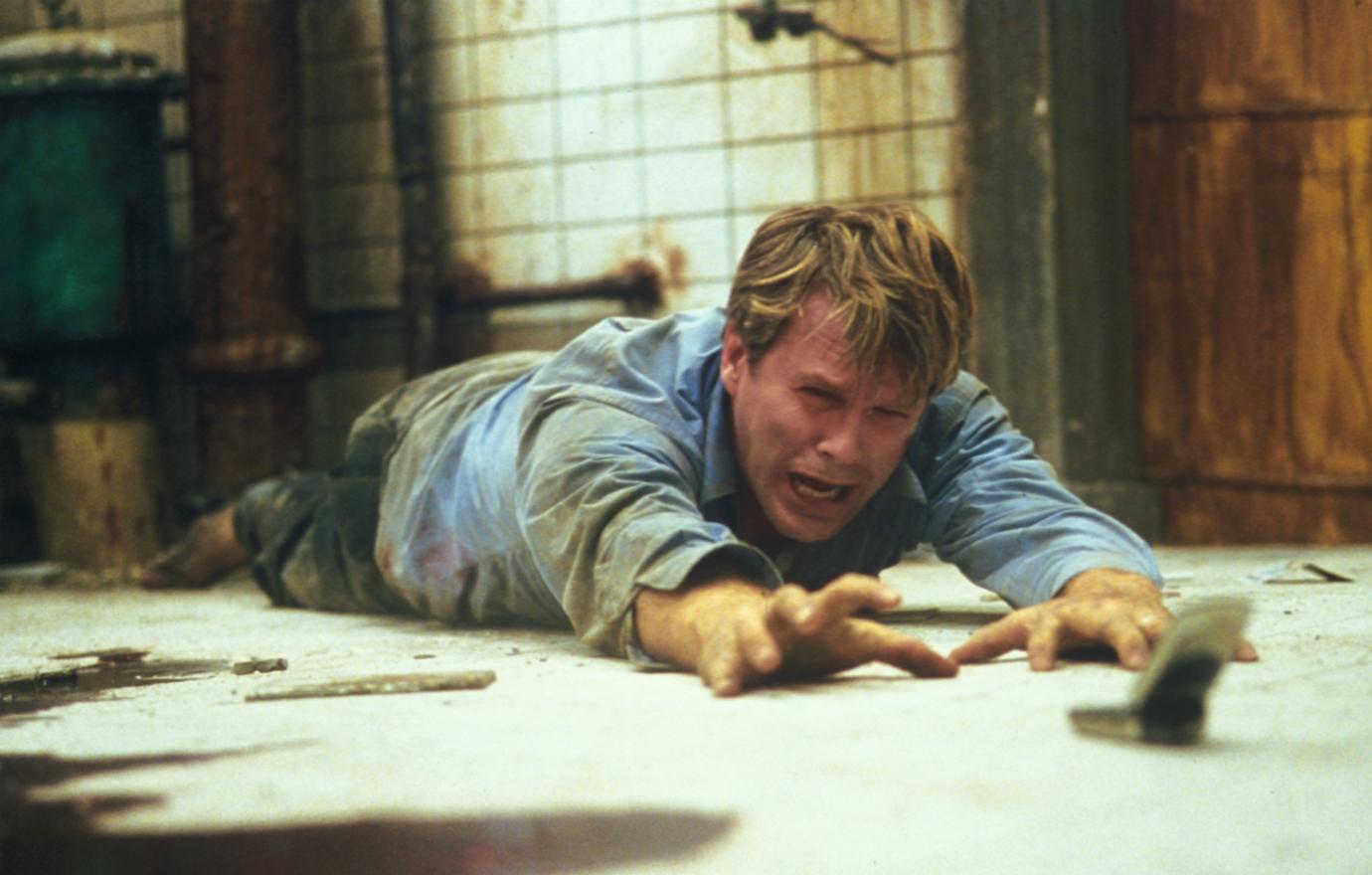 Platform: Hulu, Amazon
Details: Before James Wan became a horror go-to with the Conjuring universe that he helped start (not to mention his triumph that was the billion-dollar banking Aquaman), he was the cowriter/director of another franchise that firmly left its mark on the horror genre. The first Saw film was an envelope-pushing stunner that presented many moments leaving audiences with their jaws wide open. The 2004 horror staple featured Princess Bride actor Cary Elwes as a man (among many) who was subjected to a series of sadistic games to fight for their lives.
Scary scale: 9/10
Article continues below advertisement
'Child's Play'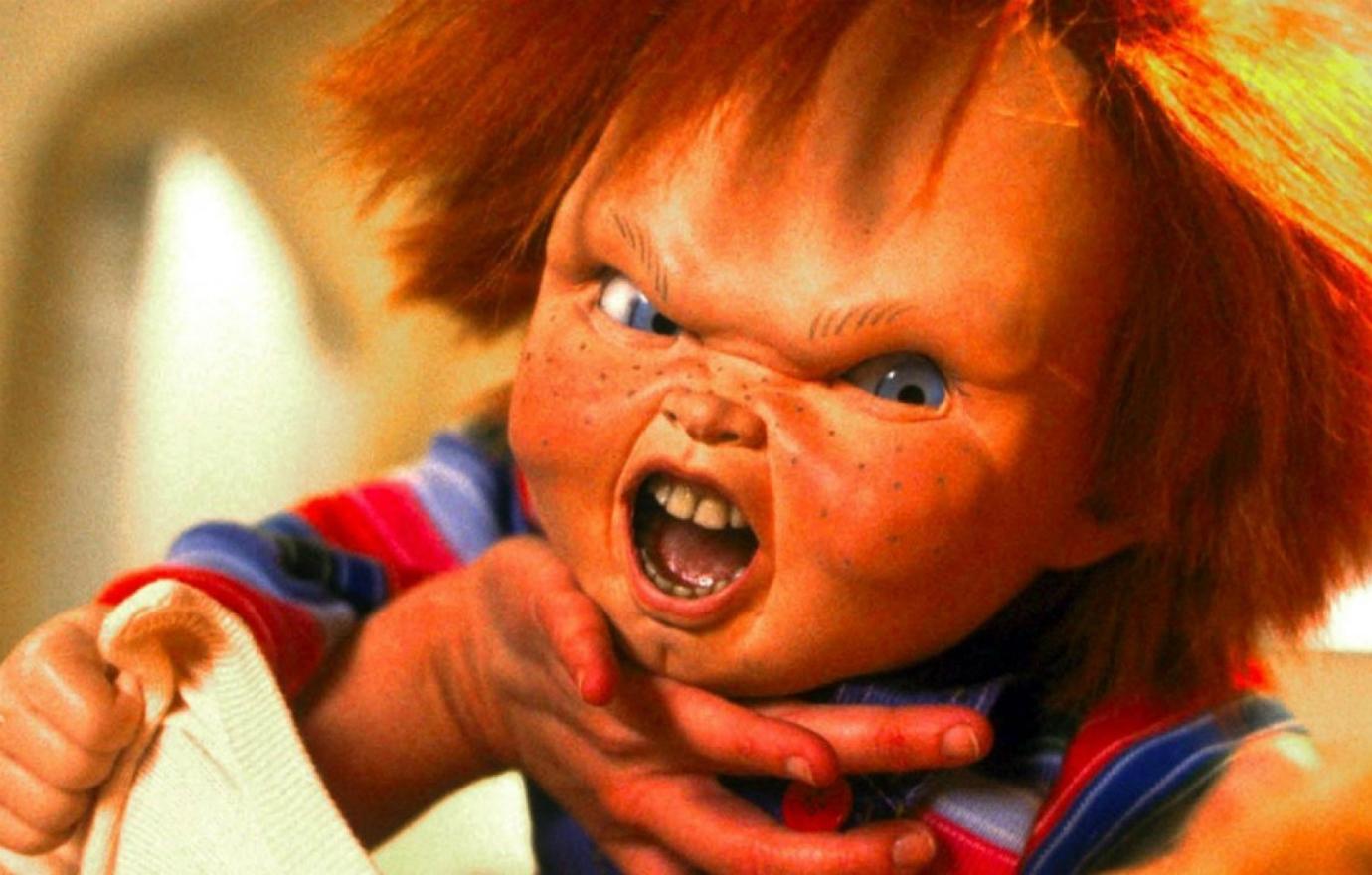 Platform: Hulu
Details: In 1988 director (plus co-screenwriter) Tom Holland tapped into something completely mesmerizing by making the antagonist a killer doll — who just happened to have been possessed by a serial killer. When his programmed voice uttered, "Friends 'til the end," one might have wanted to rethink some toy choices. Sure, it was cheesy. Sure, it was essentially a possessed doll as a slasher (a frequently used format in horror, particularly in the '70s and '80s). But it was all fun and frenetic while scaring up some major box office business as it firmly landed on many best-of lists, including our very own best horror movie to stream list.
Scary scale: 9/10
Article continues below advertisement
'Children of the Corn'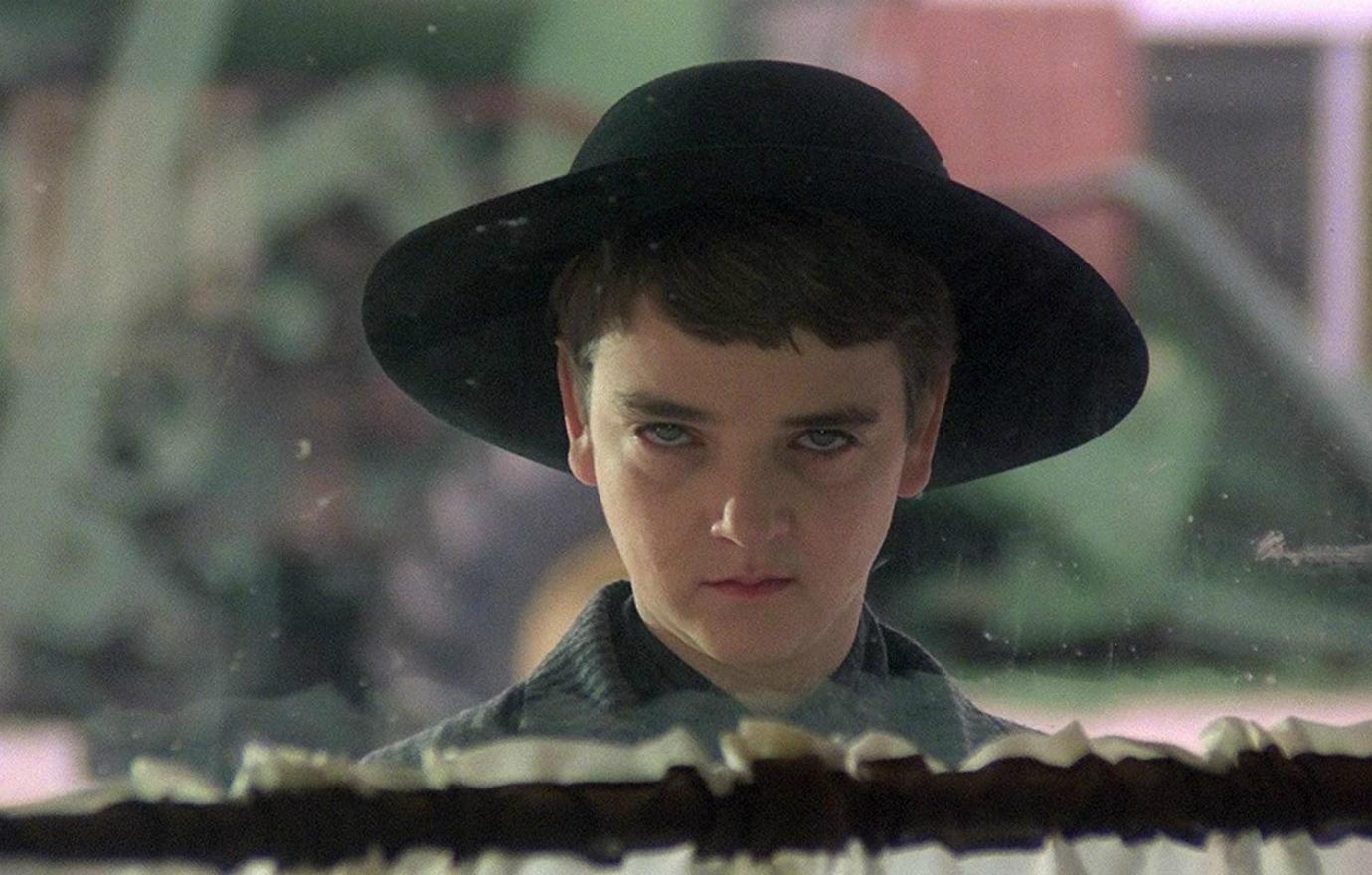 Platform: Hulu, Amazon
Details: Stephen King hit a home run in 1984 with this terror tale about a town where old age equals death. One can guess from the title that this takes place in rural middle America. In this particular community, the 18th is a death bell. A cult in Nebraska, led by child preacher Isaac, has convinced his followers that all adults are evil and should be dealt with accordingly. That does not work out so well for Vicky and Burt (Peter Horton and Terminator star Linda Hamilton) who have the misfortune of stopping in the town. Children of the Corn worked so well because the film is about much more than murderous children. It pointed a haunting mirror at our society in a way that only King can — specifically looking at religion and how it can fan the flames of hate.
Scary scale: 9/10
Article continues below advertisement
'Gerald's Game'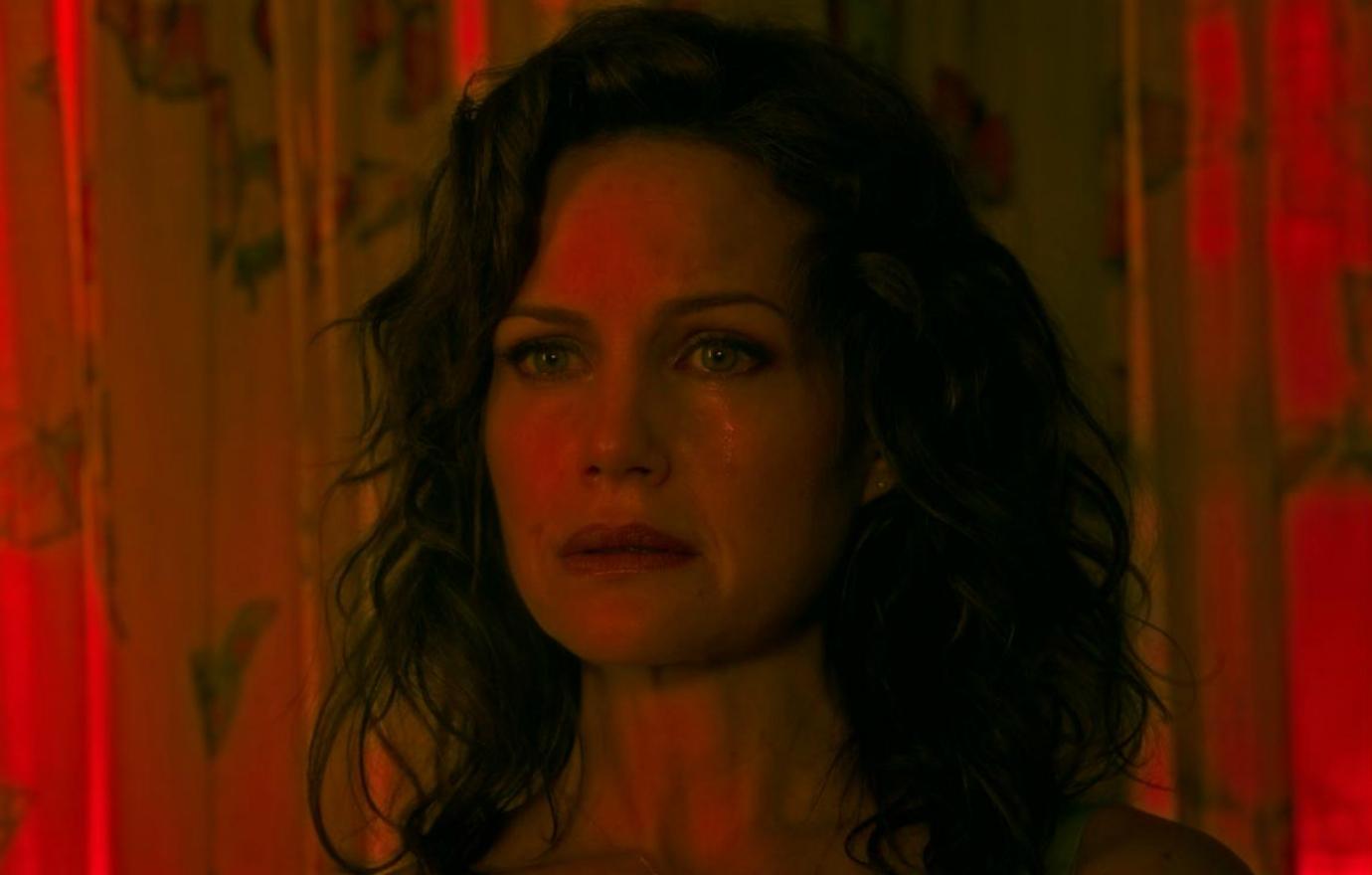 Platform: Netflix
Details: The entire horrific experience that is Gerald's Game lay on the shoulders of star Carla Gugino. The film is pretty much exclusively shots of in frightening situations — thanks to her husband, Gerald (Bruce Greenwood). Gerald took his wife, a reserved housewife, away for the weekend to a swanky house where he wants to play a sex game. Jessie (Gugino) reluctantly goes along and allows herself to be handcuffed to the bed. He has a heart attack right on top of her and dies. Handcuff keys? Nowhere around. Any neighbors to hear her scream? Not at this country home. She cannot even reach a glass of water. Then, in the movie based on a King novel, the action goes inside Jessie's head. That's when things get really scary. She has her own monstrous past to contend with and although she is the only human around, she may not be alone in the home. Gugino stuns in a manic movie that had to be from the mind of a literary national treasure.
Scary scale: 9/10
Article continues below advertisement
'Creep'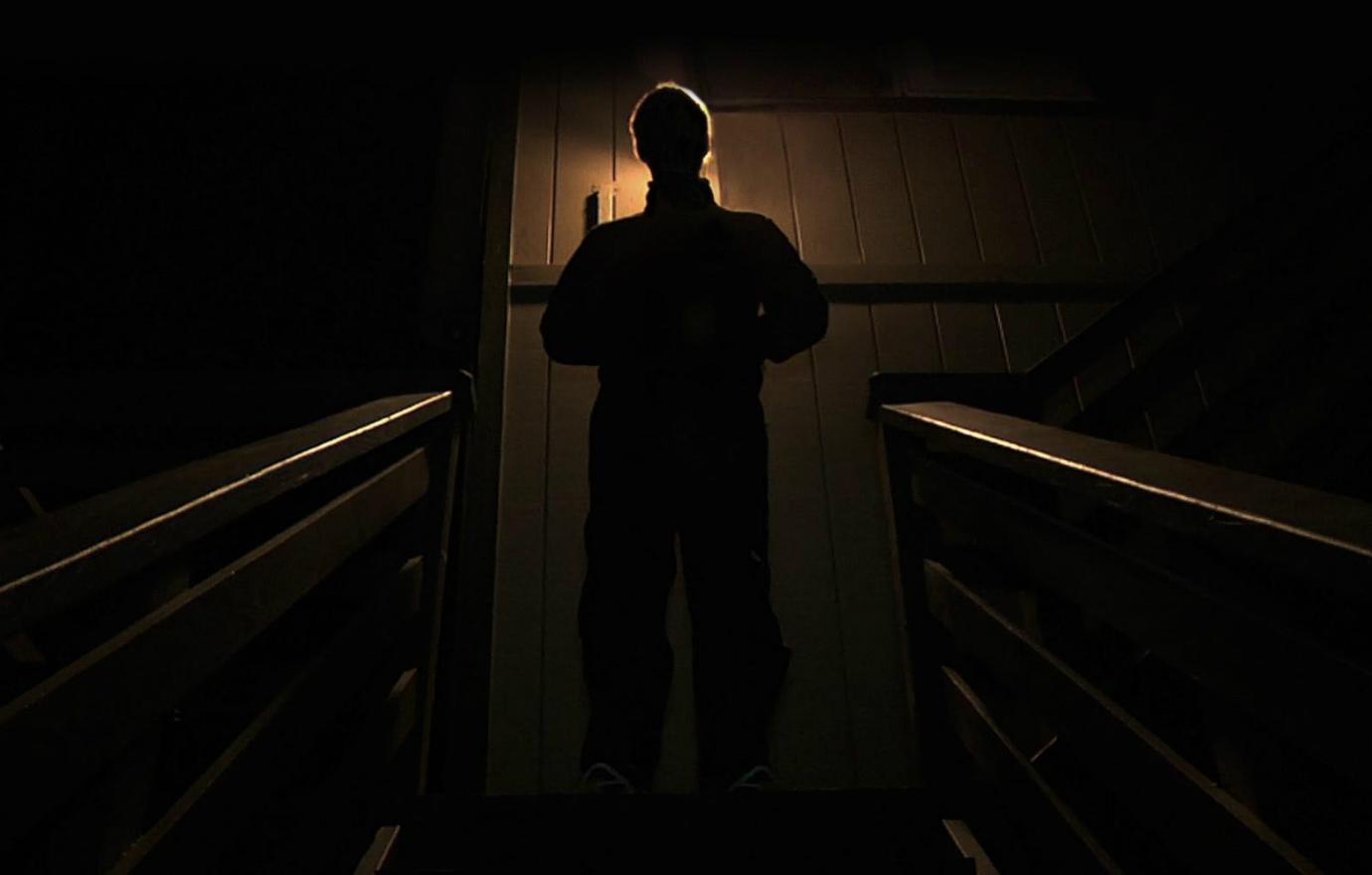 Platform: Netflix
Details: Mark Duplass starred in and produced this stripped-down instant horror classic about a man who has terminal cancer. He had hired a filmmaker (Patrick Brice, who also wrote and directed Creep) to document his final days and volumes of wisdom for his little boy. They head to a cabin in the woods (yes, those are a favorite spot for horror films) and before long, it becomes clear that Duplass' Josef has not been truthful about his diagnosis. Think cat playing with its mouse who has no idea they're already dead, and the chills of Creep seep in.
Scary scale: 9/10
Article continues below advertisement
'Evil Dead II'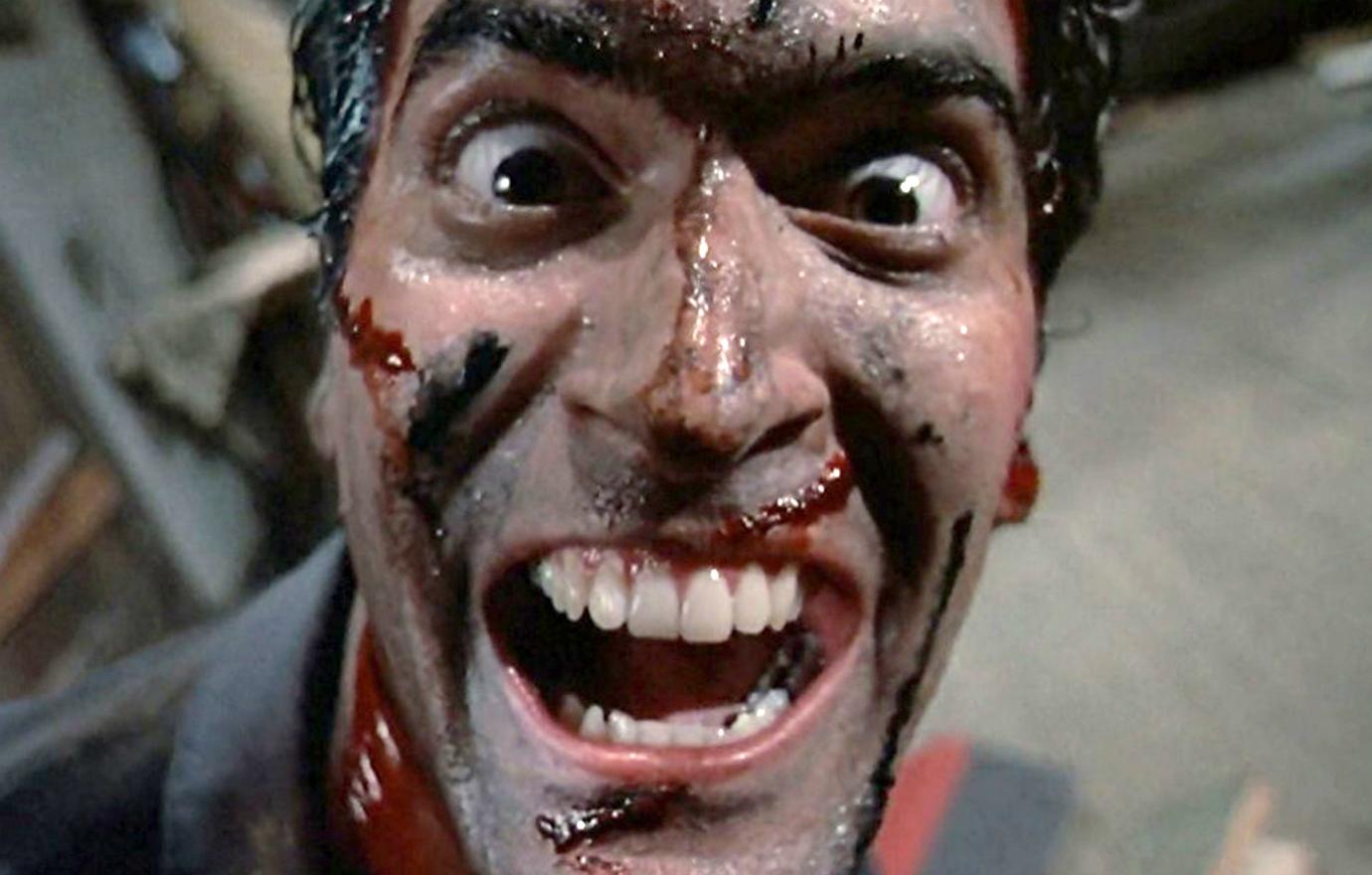 Platform: Hulu, Amazon
Details: 1981's Evil Dead is a classic, sure, but watch its 1987 "sequel." Why? Director Raimi was given a bigger budget and the special effects technology caught up to the filmmaker's vision. On many levels, Evil Dead II was simply a remake, but it triumphed. Bruce Campbell gave an iconic performance with a legendary character. Ash was a man with a prolific penchant for killing zombies and doing so with a flair for humor. Ash remained the gold standard for killing the undead — even scoring a television series centered on the role for Starz.
Scary scale: 9.5/10
Article continues below advertisement
'Annihilation'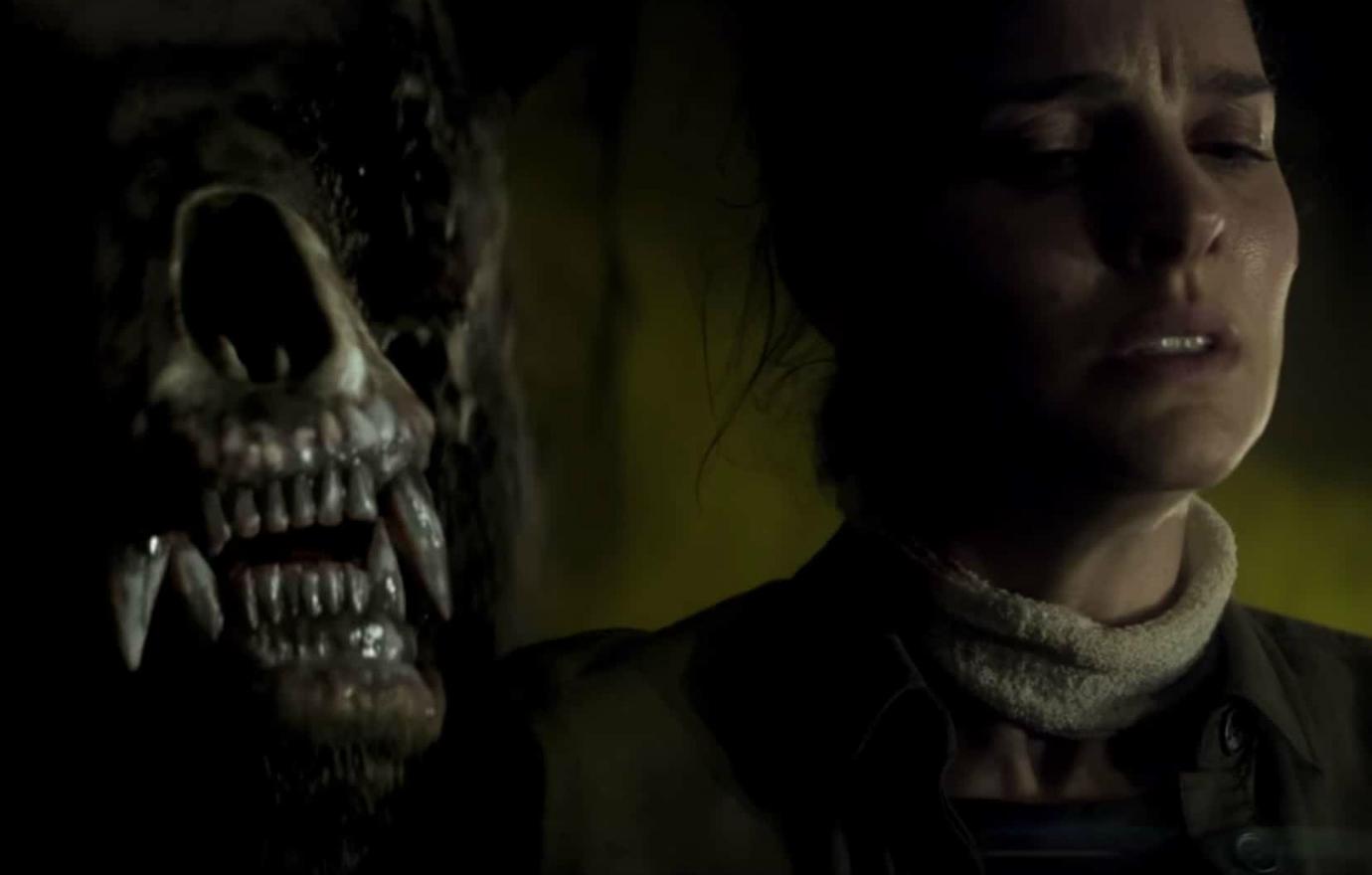 Platform: Hulu, Amazon
Details: Judging by its paltry $43.1 million box office take, most missed Annihilation in theaters in 2018, sadly. Director Alex Garland's film was an instant sci-fi/horror classic. It starred Natalie Portman as a scientist tasked with leading an all-female (girl power!) team into an alien presence. Little more is known about the cloudy "bubble" that suddenly appeared. Well, this much is known: No one who has entered it has ever returned alive … except Portman's onscreen husband (played by Star Wars: The Last Jedi's Oscar Isaac), and he returned in a coma. Annihilation has tons of frightening visuals, but what it does better than anything else is get inside the viewer's mind. As the story progresses, what we are watching is less and less clear. Is it science? Reality and standard modes of thinking go right out the window. Then, there's that ending, which could not be more epic. Got to love a film that "ends" in a way that is essentially an enormous wink at the audience — having you rethink every little thing along the way. Brilliant.
Scary scale: 9.5/10
Article continues below advertisement
'Carrie'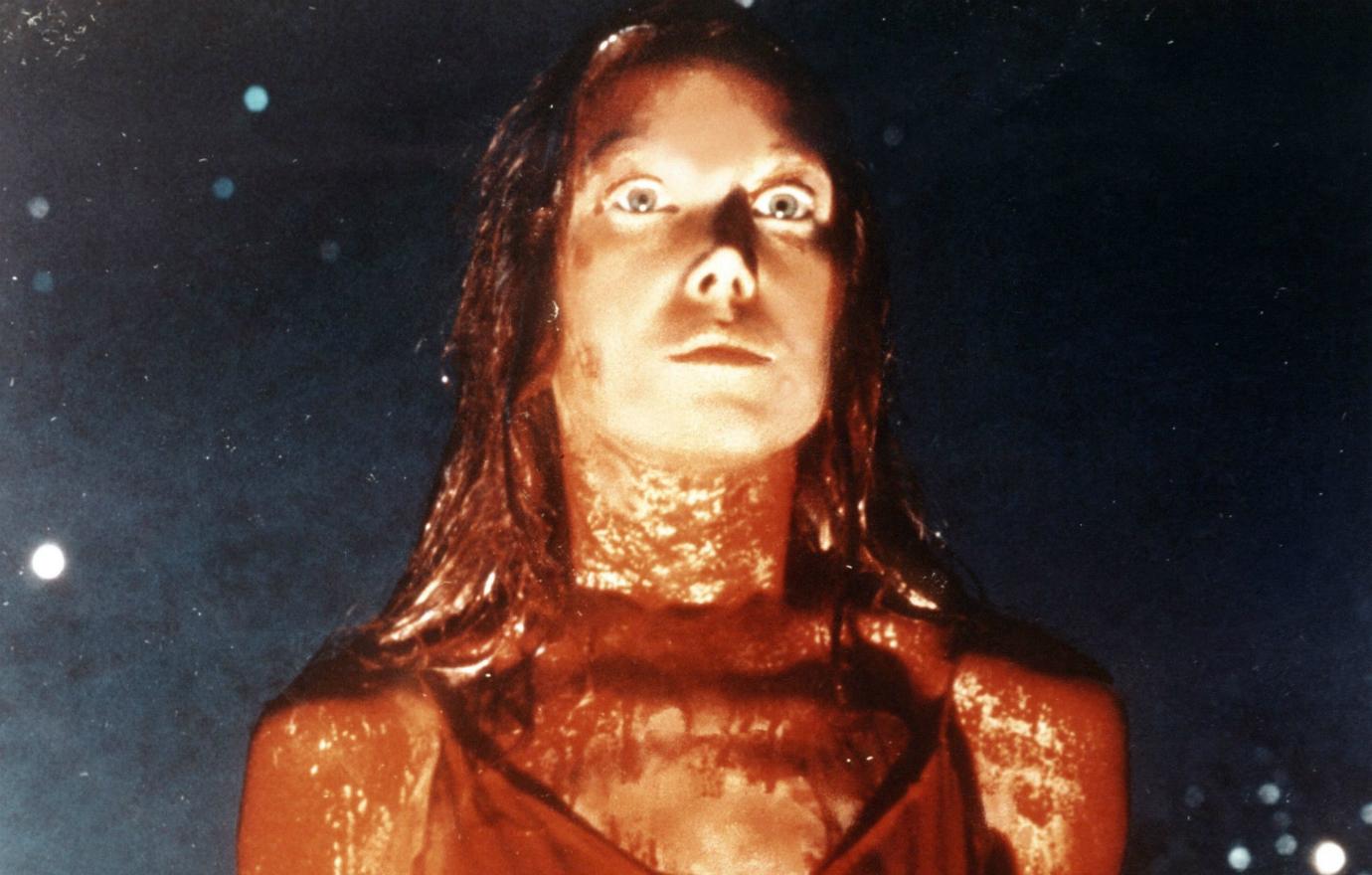 Platform: Netflix, Amazon
Details: Forget the 2013 Chloe Grace Moretz remake! The 1976 King page-to-screen classic has become iconic since its debut during America's bicentennial year. Gifted creator of filmmaking fright Brian De Palma crafted a masterpiece about a quiet teenage girl (Sissy Spacek) who is picked on to the point that her supernatural gift gets turned against her bullies at the school prom. Even if you haven't seen the film, that legendary photo of Spacek covered in blood is one of the most recognizable movie stills of all time. Many consider it one of the best King adaptations in Hollywood history.
Scary scale: 9.5/10
Article continues below advertisement
'Scream'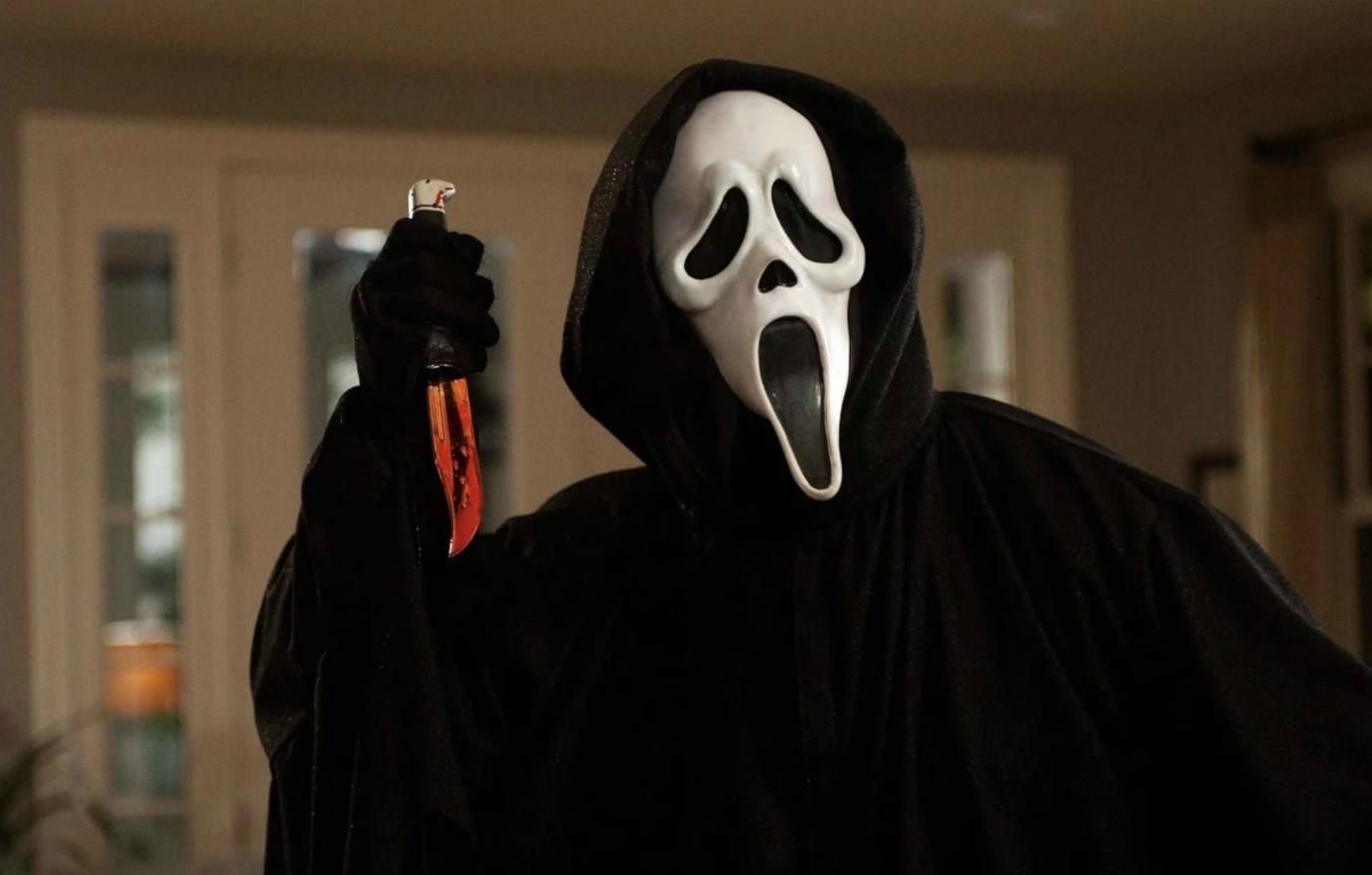 Platform: Netflix
Details: It's easy to forget, but the horror genre was not doing well in the mid-'90s. Then, a horror movie creative genius, Wes Craven (Nightmare on Elm Street), gifted the world that utterly frightening, and majorly meta, film Scream. From its opening moments that found Drew Barrymore on the phone with someone who would wind up being our slasher killer (known as Ghostface), to its priceless study in what makes horror movies so brilliant, there are too few scary cinematic moments as resoundingly rich as Scream. Horror was revived!
Scary scale: 9.5/10
Article continues below advertisement
'The Witch'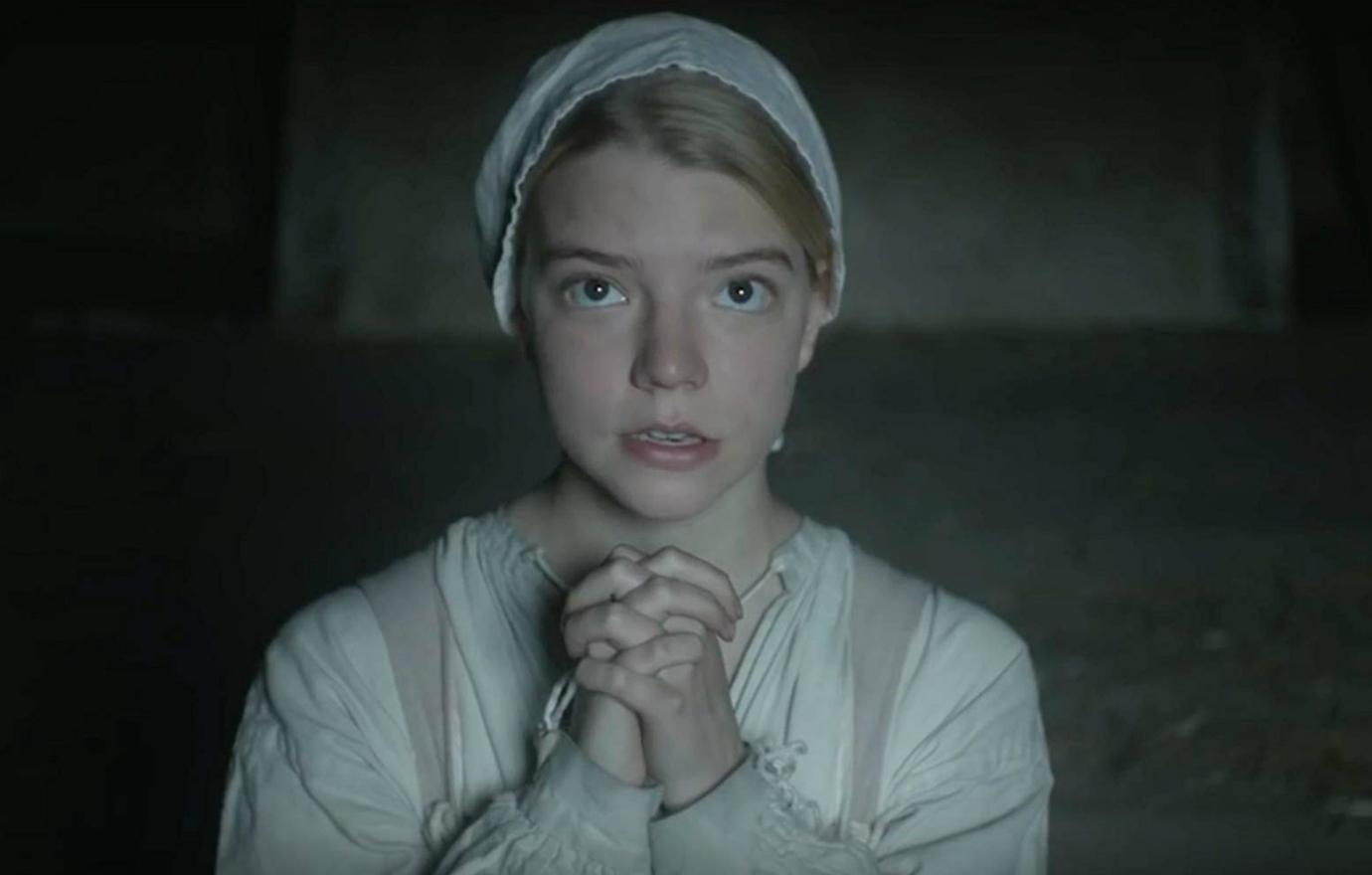 Platform: Netflix
Details: Horror fans, if you have not seen director Robert Eggers' The Witch, put this flick at the top of your cue on Netflix immediately. Anya Taylor-Joy is a young girl in the early-1600s in Puritan New England. Her family has been ousted from their community because they were too religious! As they try to rebuild their lives, the family's infant child vanishes. The woods around their wooden home, always spooky, take on a more terrifying tone as the film progresses. When the family goat, Black Phillip, starts to act strangely this film goes from fiercely fantastical to triumphantly terrifying. The Witch is truly frightening because it is one of those horror movies that gets inside your head. This is a psychological study about isolation and what that can do to one's mind — honestly elevating the fear factor to horrific heights.
Scary scale: 9.5/10
Article continues below advertisement
'Hereditary'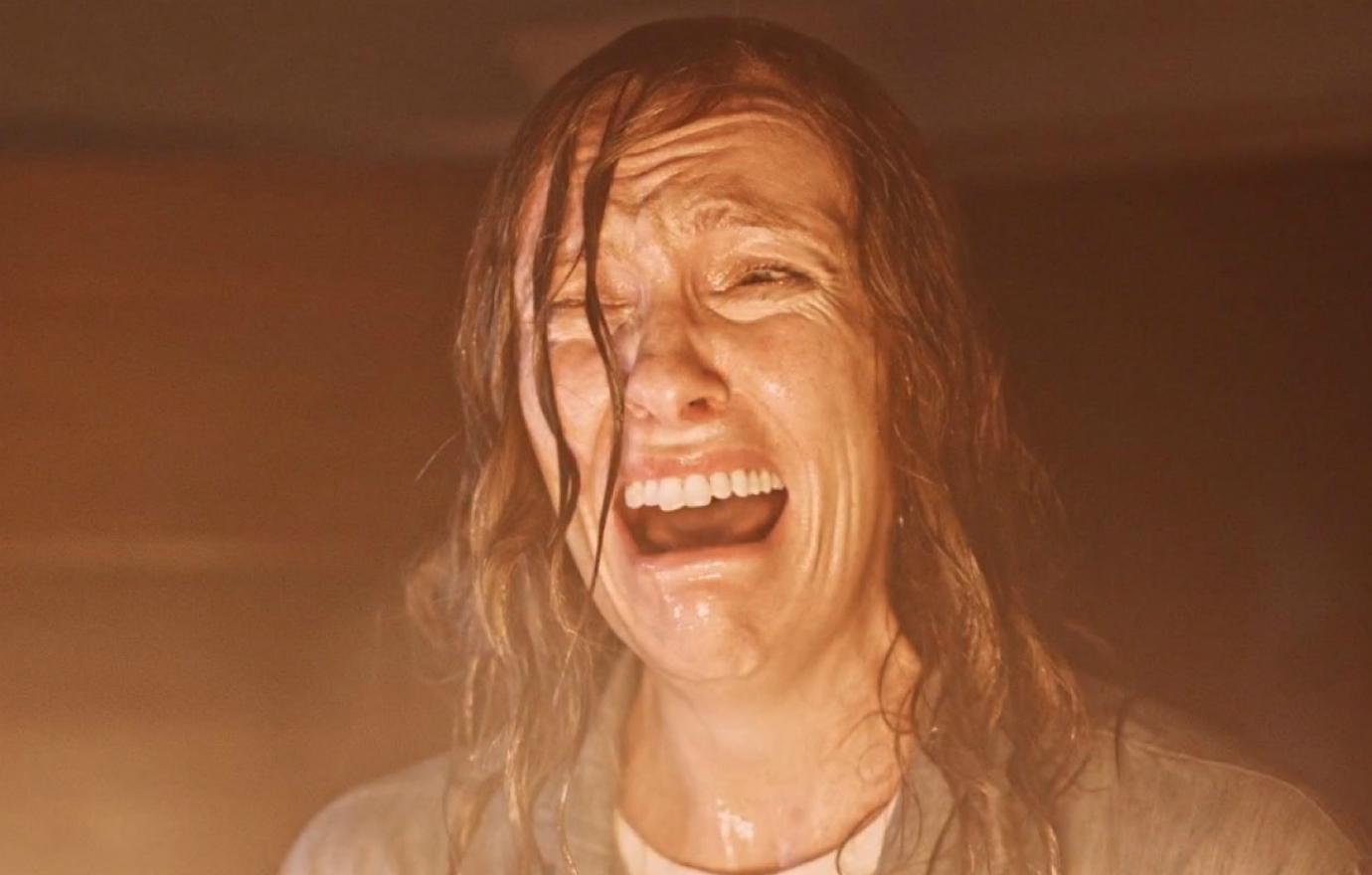 Platform: Amazon
Details: Toni Collette deserved an Oscar nod for her work in the horrifically haunting Hereditary. Writer-director Ari Aster (who also spooked us with Midsommar) crafted a familial fright-fest that follows a daughter (Collette) who has just buried her mother and learns that the company her mom kept was a tad on the terrifying side of the spectrum. The film scores its scares by painting a picture that illustrates that so much of what makes us is inherited from our parents ... including a penchant for pushing the boundaries of madness. Then again, she might not be crazy after all. It could all be something much more sinister.
Scary scale: 9.5/10
Article continues below advertisement
'A Quiet Place'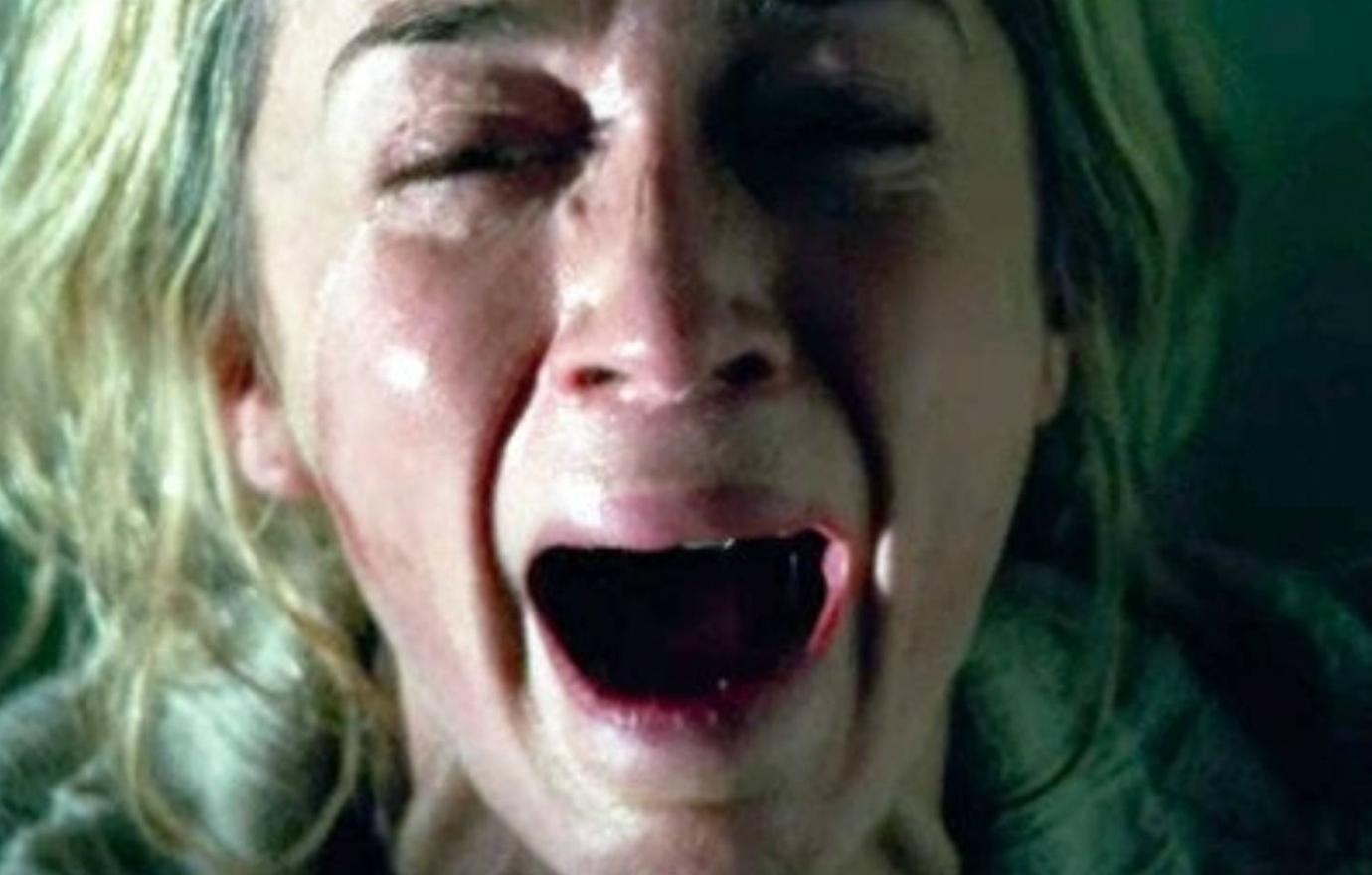 Platform: Hulu, Amazon
Details: John Krasinski shocked the world when The Office star went behind the camera (he also starred) for the intense film, A Quiet Place. It was an incredible directorial debut that found Krasinski starring with his wife, Emily Blunt. They are a couple trying to raise a family after aliens have practically wiped out the human race. The invaders cannot see but kill people based on sound. Krasinski painstakingly crafted this world where his family has settled into a soundless routine, including walking barefoot with markings on the wood floors in their home where they can safely step without creaking. Layers of horror are added in brilliant ways — from Blunt's character being pregnant (that will be one noisy situation), to the eldest daughter being deaf. Conveniently, the family knows sign language in a world where sound will kill you.
Scary scale: 10/10
Article continues below advertisement
'The Haunting of Hill House'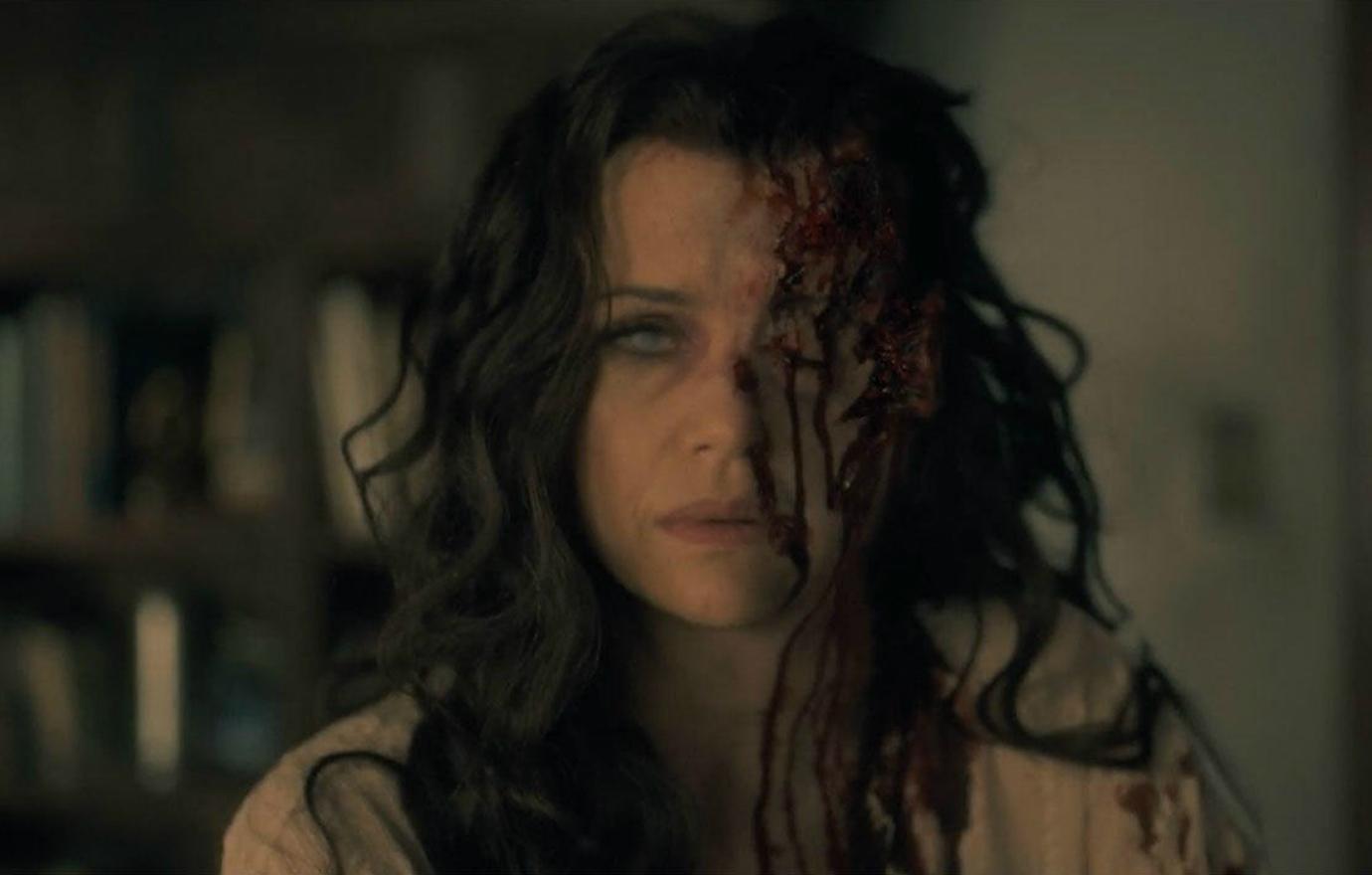 Platform: Netflix
Details: Director Mike Flanagan (the upcoming The Shining sequel, Doctor Sleep) has crafted the perfect haunting movie moments with The Haunting of Hill House. Technically, it is a television series, but it lands on this list because it's that frightening. Given its length, 10 hour-long episodes, think of it as a 600-minute journey through madness, house haunting and a family staring terrifying curses. Shirley Jackson's classic novel has been made several times, cinematically, but none of them come close to what Flanagan achieves with the Netflix piece of electric entertainment.
Scary scale: 10/10
Article continues below advertisement
'Candyman'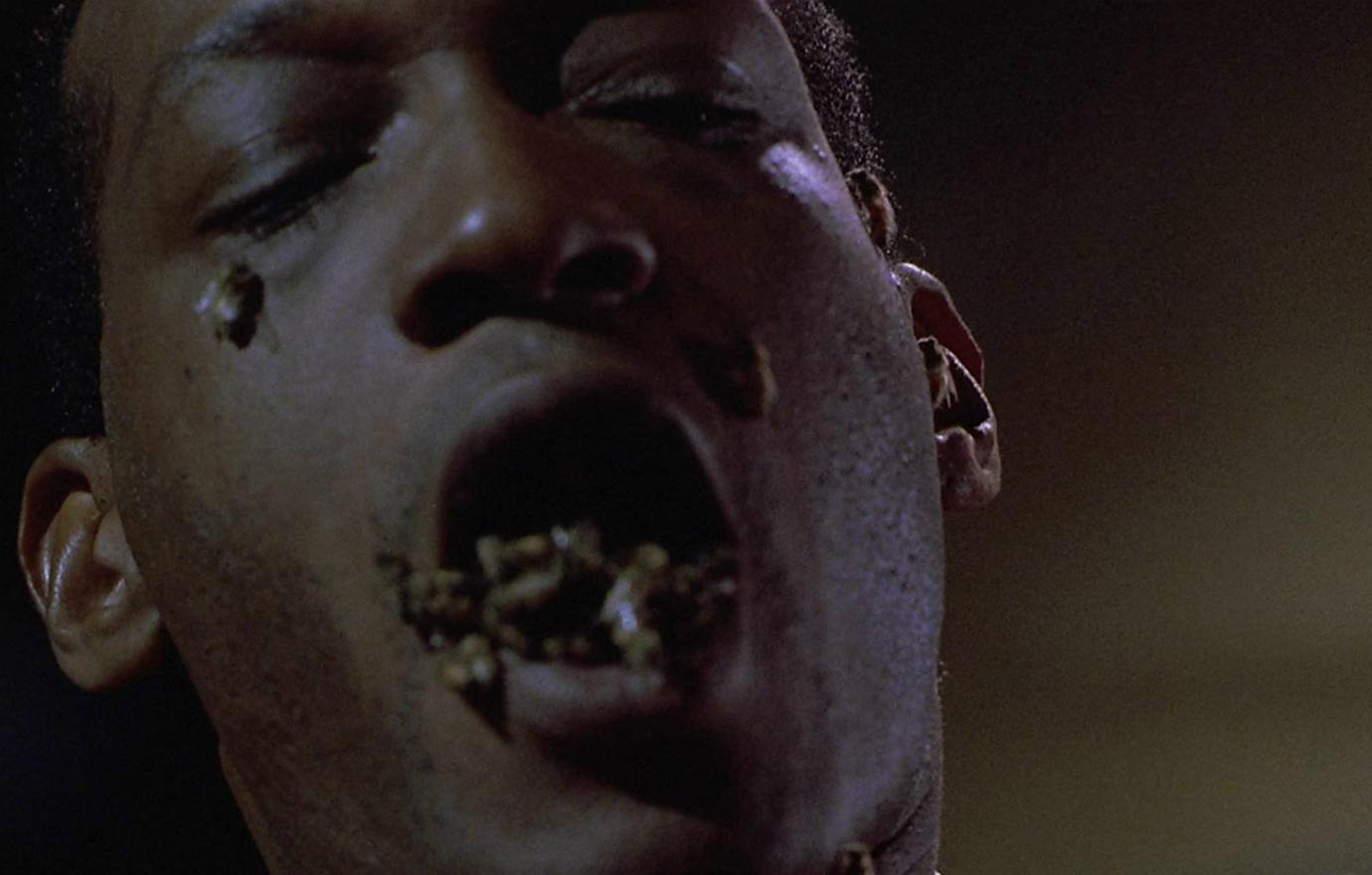 Platform: Netflix
Details: The classic 1992 horror flick was so scary that no one who saw it dared repeat the name. If someone says "Candyman" three times in a row, Tony Todd shows up, which is not good. The film is well written, well directed and Todd is utterly haunting in the role. As discussions about a remake or sequel heat up, the consensus is that he will return to the role that he made famous as no one could top what he did to creep us out. Already seen Candyman? Watch it again. It has only become more horrifying with age.
Scary scale: 10/10
Article continues below advertisement
'Train to Busan'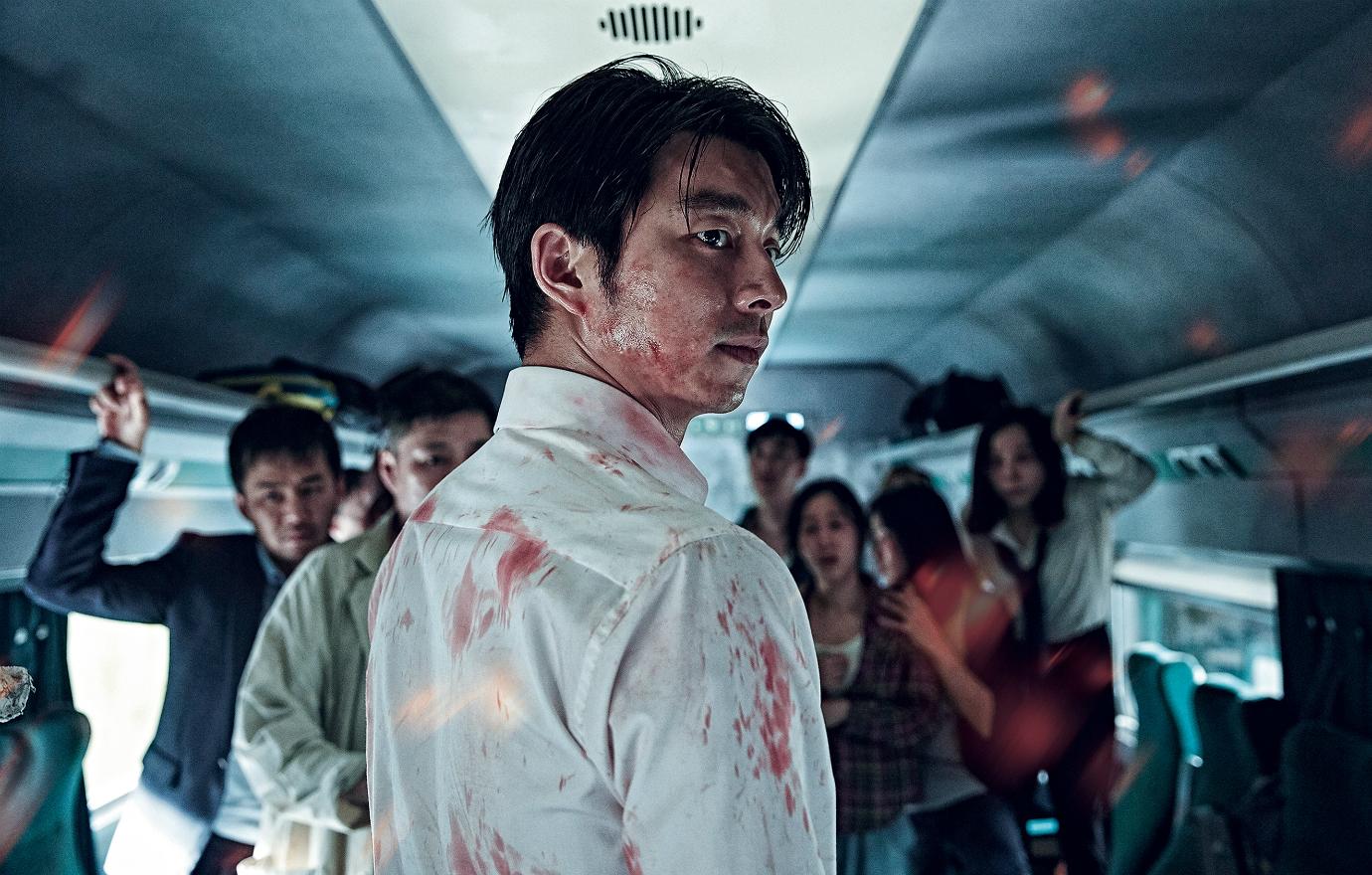 Platform: Netflix
Details: Although the Netflix movie Train to Busan is a horrific zombie movie crafted with great skill, it could also go down as one of the best flicks on the streaming service period. It was created in South Korea and does something mesmerizing. As the undead are doing their thing, the audience is being pulled into the story by the richest of character studies that has our heartstrings being pulled as our brain is screaming in terror. It is best to head onto that Train to Busan having known as little as possible. All one needs to know is … watch it. 
Scary scale: 10/10
Article continues below advertisement
'Rosemary's Baby'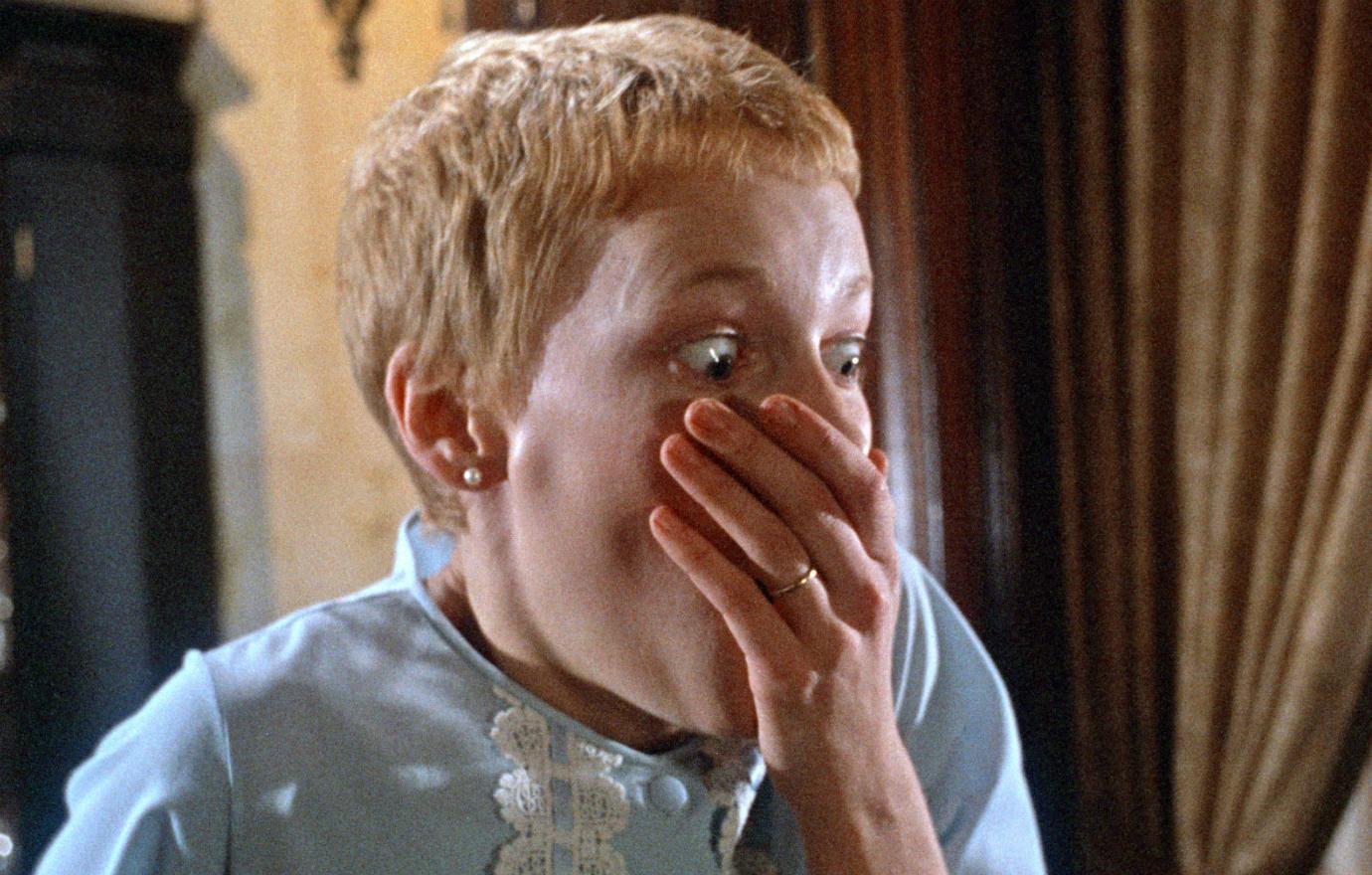 Platform: Hulu, Amazon
Details: Rosemary's Baby, one of the greatest fright fests ever, is thankfully one of the best horror movies to stream. Director Roman Polanski became a household name (for all the right reasons before all the wrong reasons) in 1968 with his story of a young mother (Mia Farrow) who could not be more excited about having a baby. Thing is, as the haunting film progresses, she learned that she may be carrying Satan's spawn. From the overbearing neighbors (brilliantly cast Ruth Gordon and Sidney Blackmer) to her indifferent husband (John Cassavetes), everybody gives off a vibe that something is just not right. Even her doctor (Ralph Bellamy) is a bit off. Watching Farrow slowly realizing the horrifying truth is tantalizing. The performances all lead up to one of the more haunting movie quotes ever, "What have you done to his eyes?!"
Scary scale: 10/10
Article continues below advertisement
'Invasion of the Body Snatchers'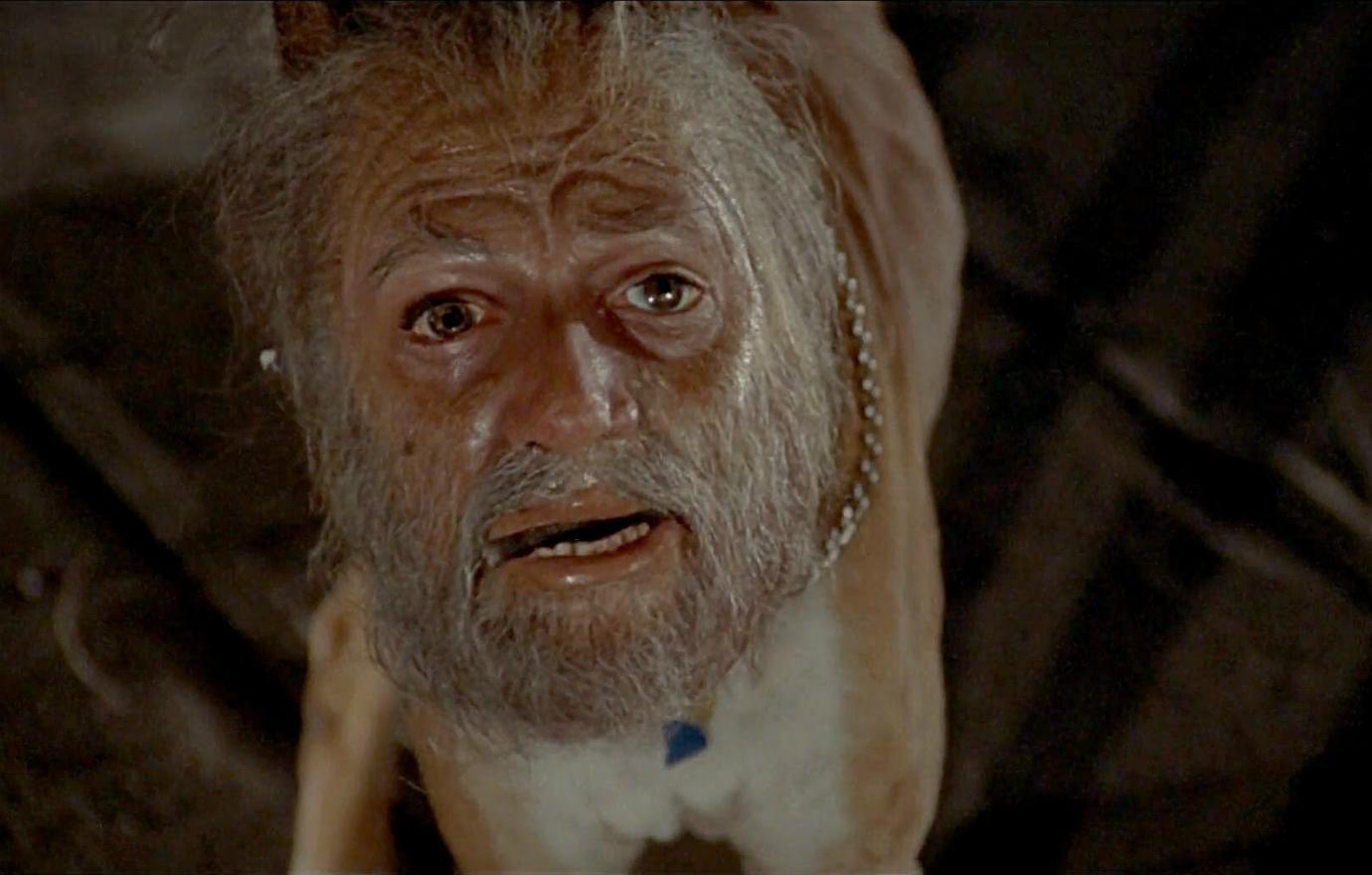 Platform: Hulu, Amazon
Details: Horror movies are made and remade all the time, and often the remake winds up being better than the original. That certainly was the case with 1978's Invasion of the Body Snatchers. The 1956 version was plenty scary, but the way that director Philip Kaufman (who wrote Raiders of the Lost Ark and The Right Stuff) shot his horror film is downright legendary. Donald Sutherland plays a health inspector who could not be more in over his head, but he may be our only protection from this thing taking over the world. Or maybe it is already too late. The thriller also stars a young Jeff Goldblum and Star Trek icon, Leonard Nimoy. No spoilers here, but that final shot was so shocking it has haunted our nightmares since that fateful first viewing.
Scary scale: 10/10
Article continues below advertisement
'Night of the Living Dead'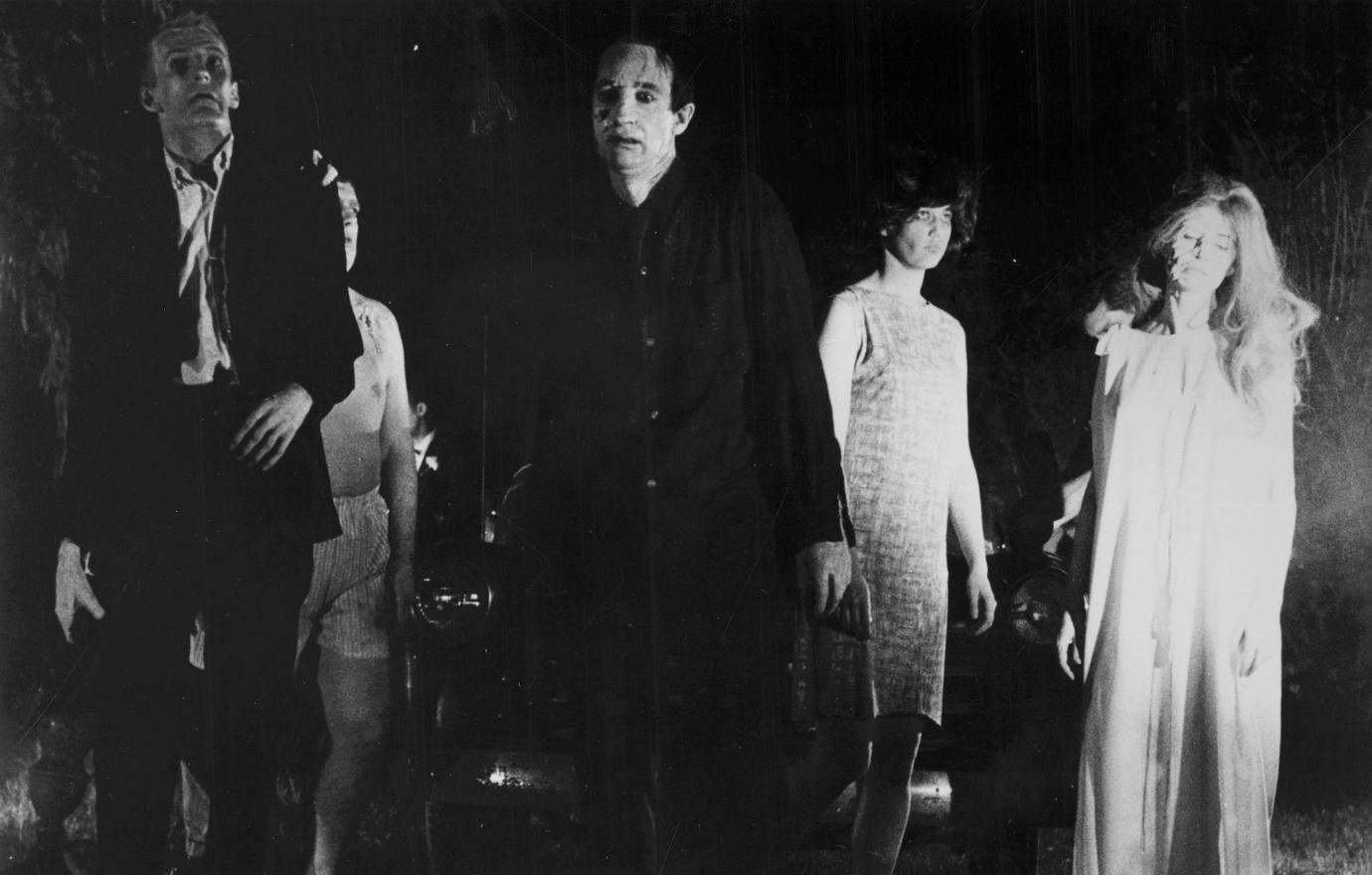 Platform: Amazon
Details: When Night of the Living Dead hit screens in 1968, audiences had never seen anything like what George A. Romero had delivered. The black-and-white heart-stopper managed to bring a documentarian feel to a horror movie that put the viewer firmly in the front seat of a car driving through the zombie apocalypse. Again, horror movies are so fantastic because filmmakers can tackle modern issues without blatantly calling attention to them. Romero's iconic work that paved the way for every single zombie movie that has been made since served as a metaphor for The Vietnam War — plus class struggles and race relations in America during the late '60s. It also does what a scary flick does best — strike fear. There are countless moments of shock that still make audiences recoil.
Scary scale: 10/10
Article continues below advertisement
'Get Out'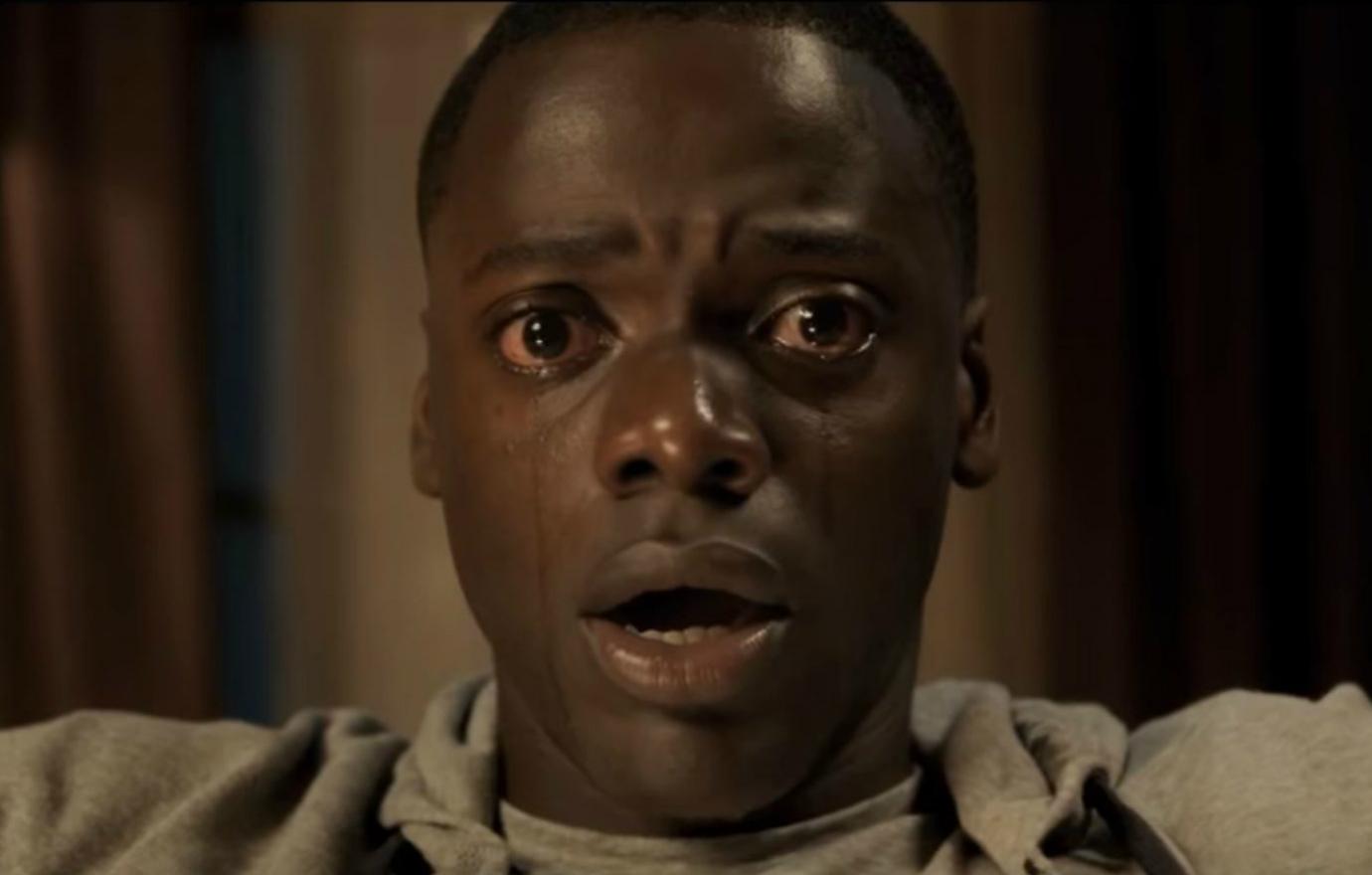 Platform: Amazon
Details: Jordan Peele wrote and directed this instant classic that was a horror movie masked as a social justice envelope-pusher. Daniel Kaluuya starred as Chris Washington, who is a little nervous at the beginning. After all, he's about to head home with his longtime girlfriend Rose Armitage (Allison Williams) to meet her parents (played by Catherine Keener and Whitford). The thing that has Chris so concerned is that this is the first time that Rose is bringing home a black man. When they pull into town, Chris notices that something is a little off. Most of the people walking the streets are as white as those white picket fences that dot the landscape. Those who are African-American don't make eye contact, and it is absolutely horrifying when Chris discovers why.
Scary scale: 10/10