'He Loved Everybody': Nipsey Hussle Remembered By Family, Rappers and Community Leaders At Memorial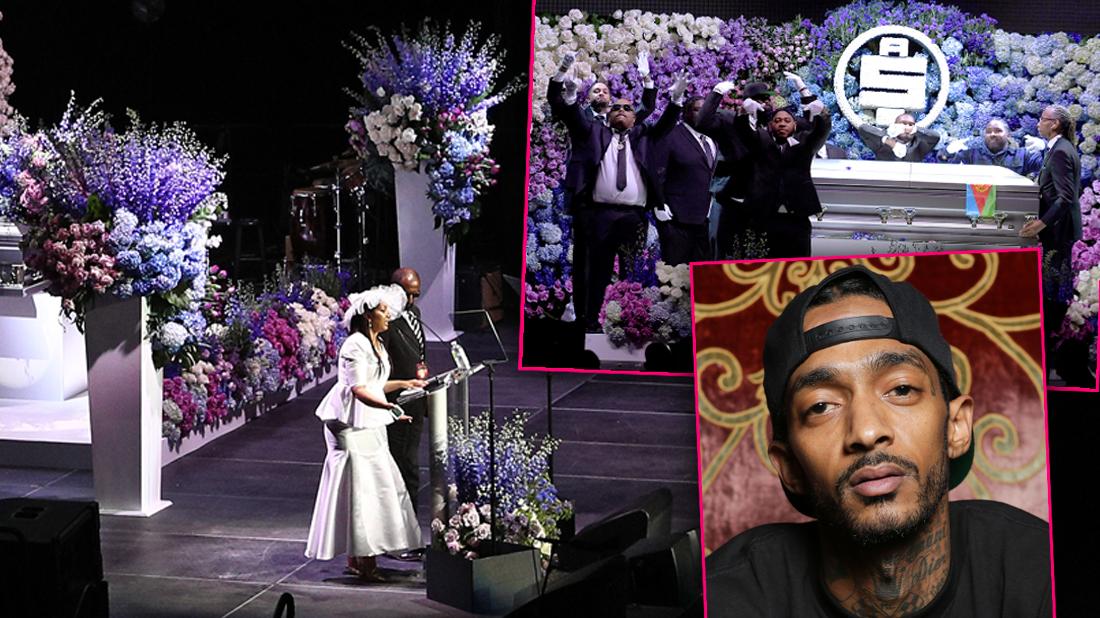 Nipsey Hussle was honored and remembered Thursday, April 11, by family members, fellow rappers, community activists and even a president.
More than 21,000 people packed L.A.'s Staples Center for a three-hour memorial for the slain rapper, who was just 33 when he was gunned down outside his clothing shop, The Marathon Store, in L.A. on Mar. 31.
Less than a week later, 29-year-old Eric Holder was charged with the killing. Police have said Holder and Hussle knew each other, and described the murder as being the result of a personal dispute. Holder has pleaded not guilty, and faces life in prison if convicted.
Article continues below advertisement
Meanwhile, a community mourns. Scroll through this RadarOnline.com gallery to learn how Hussle was remembered at his memorial service.
Angelique Smith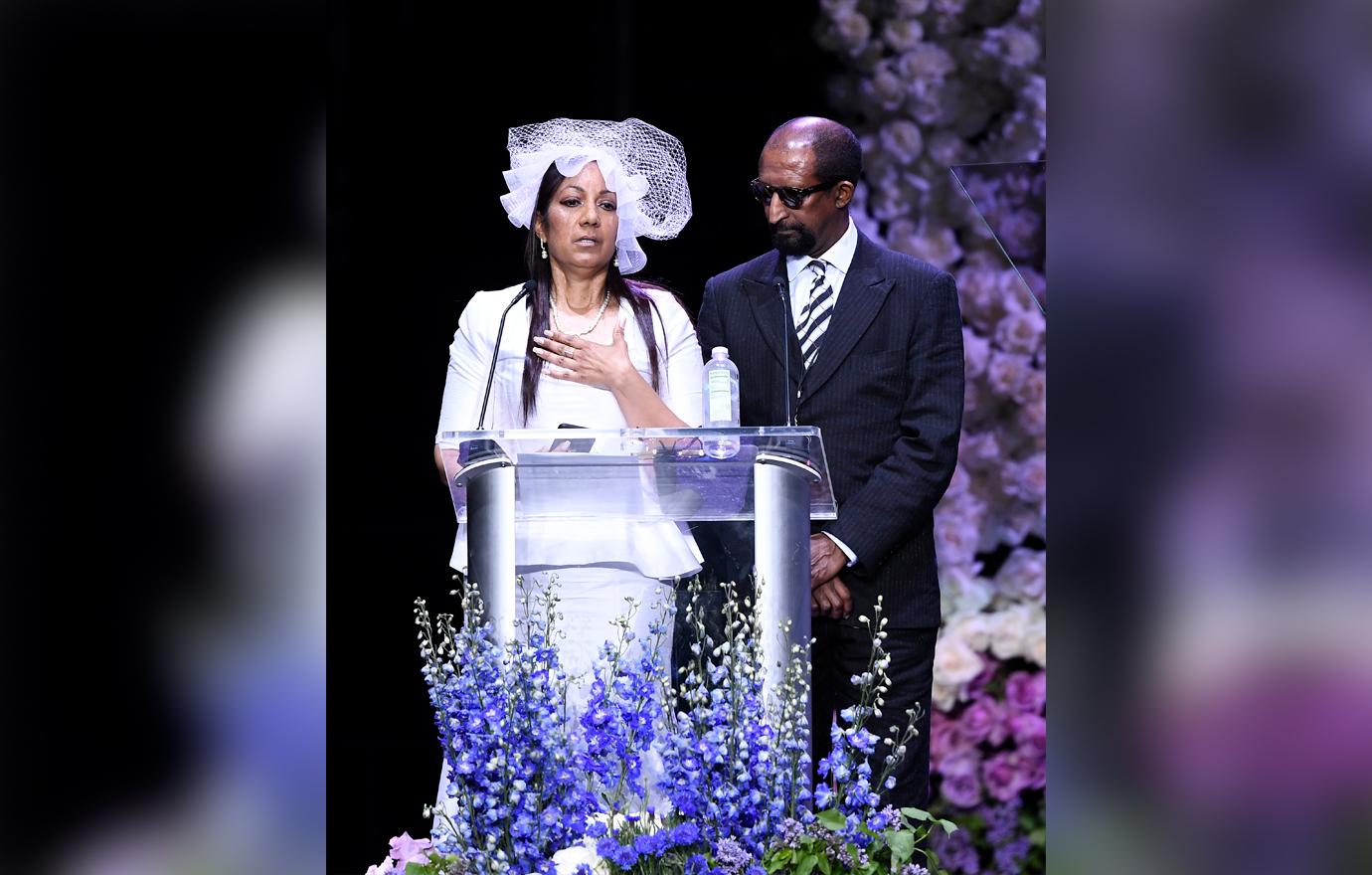 Nispey's mother, Angelique Smith, delivered an emotional farewell.
"I'm very proud of my son," Smith said through tears. "My son, Ermias Joseph Asghedom, was a great man."
Article continues below advertisement
Dawit Asghedom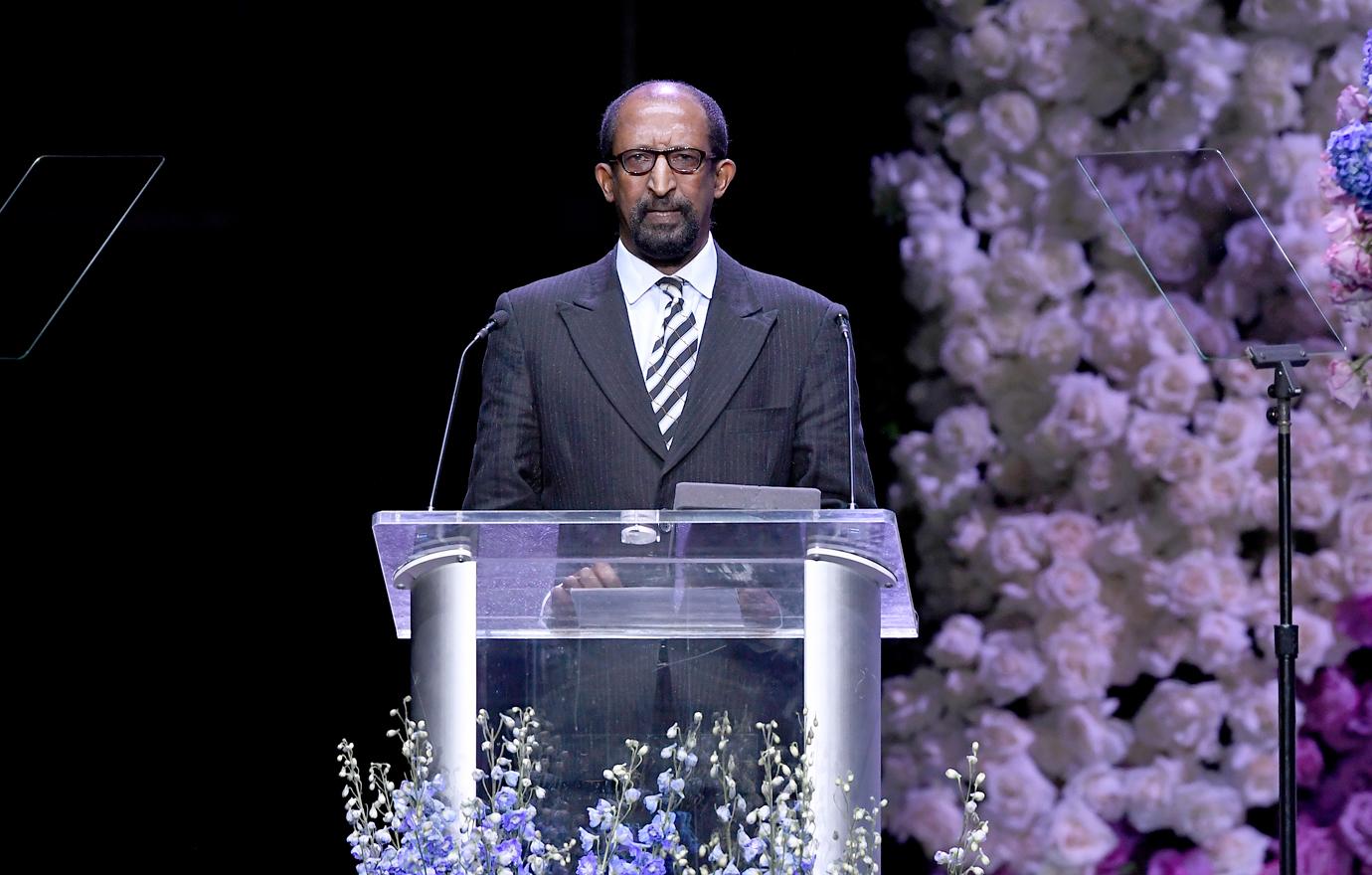 His father, Dawit Asghedom, said he believed that perhaps his son had fulfilled his mission on earth.
"At 33 years old he had accomplished more than anyone else could have accomplished," he said.
Article continues below advertisement
Samuel Asghedom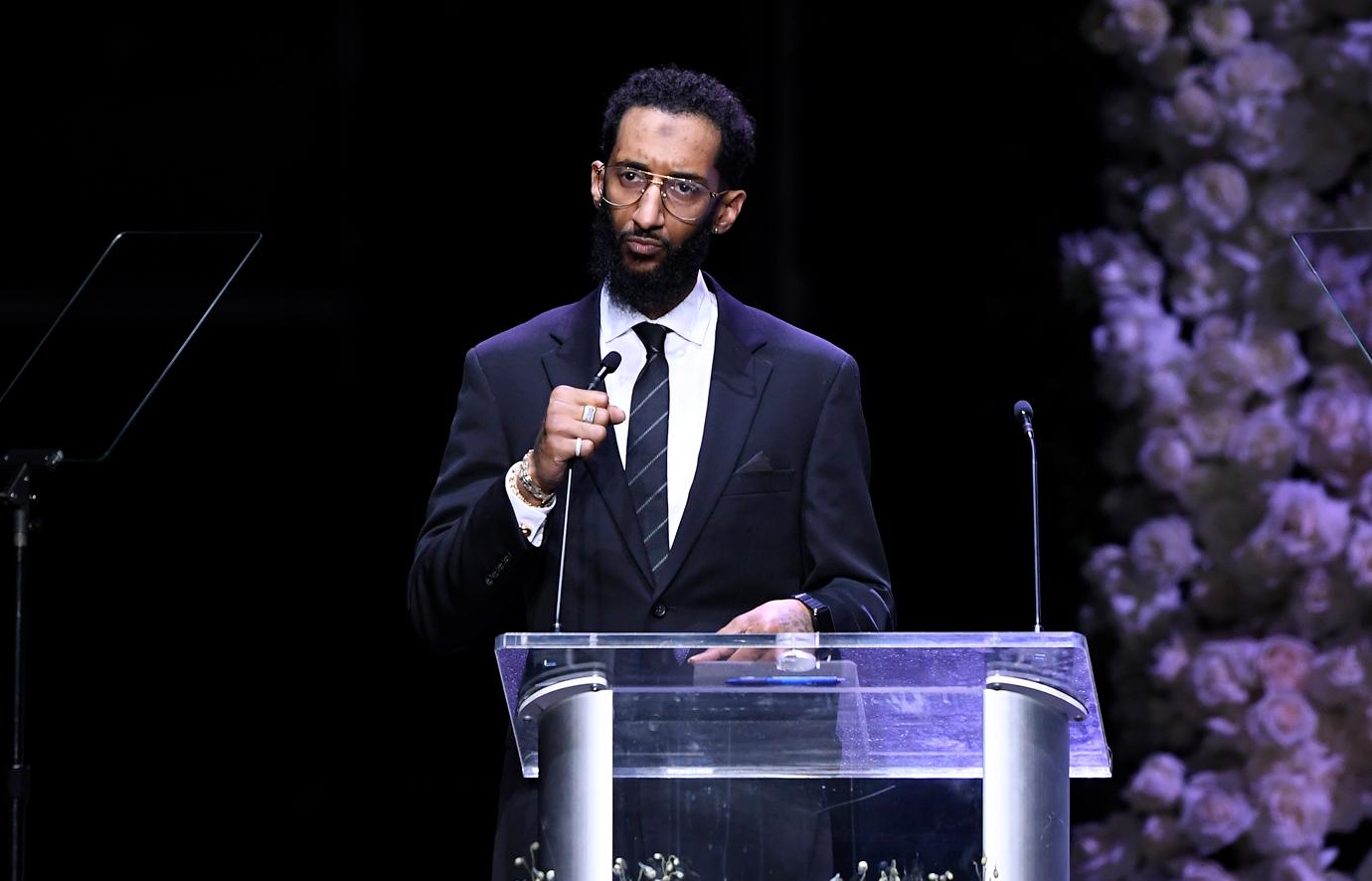 "He loved everybody," Nipsey's brother Samuel Asghedom said during his eulogy. "He loved who he grew up with and where he grew up and just wanted to inspire and always bring something back."
Article continues below advertisement
Lauren London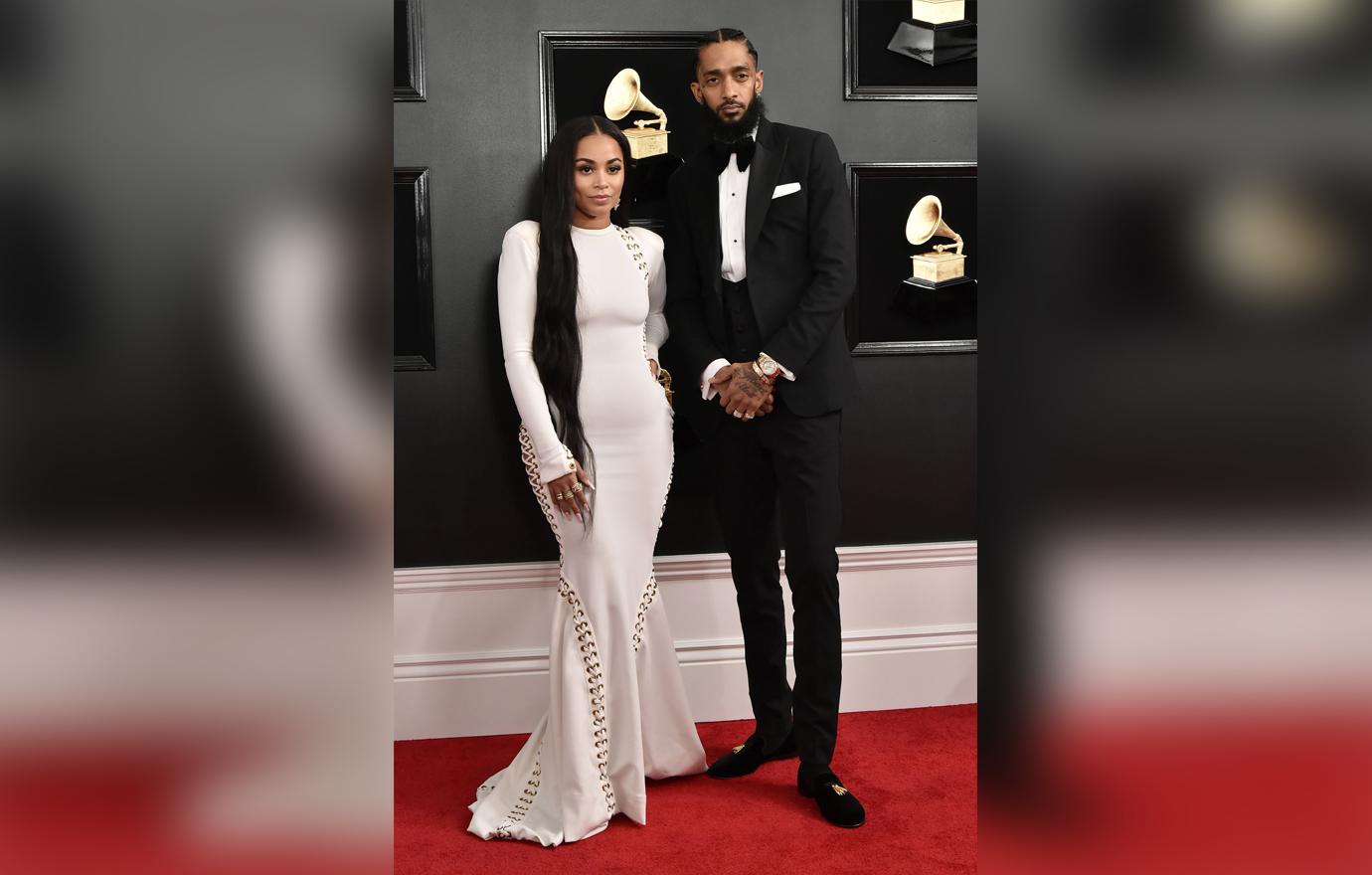 Actress Lauren London was Nispey's love for more than five years. They shared a two-year-old son, Kross Asghedom, and took a special moment to acknowledge his sadness.
"My pain is for my two year old who probably won't remember how much his dad loved him," London said tearfully.
Article continues below advertisement
Barack Obama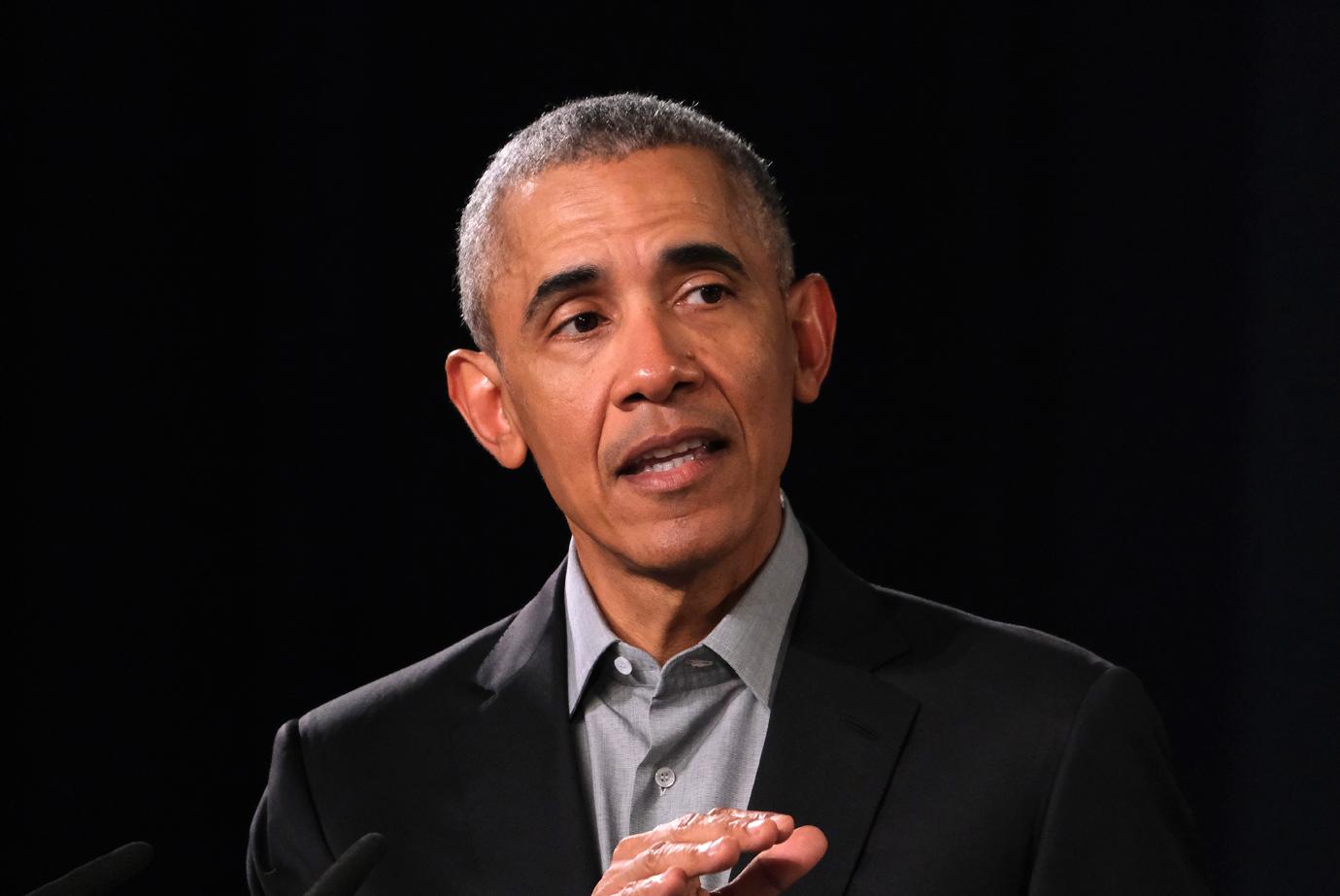 President Obama, who said he knew of the rapper's music because of his daughters, sent along a letter, praising Hussle for his contributions to South Los Angeles.
"He set an example for young people to follow and is a legacy worthy to follow," Obama wrote.
Article continues below advertisement
Louis Farrakhan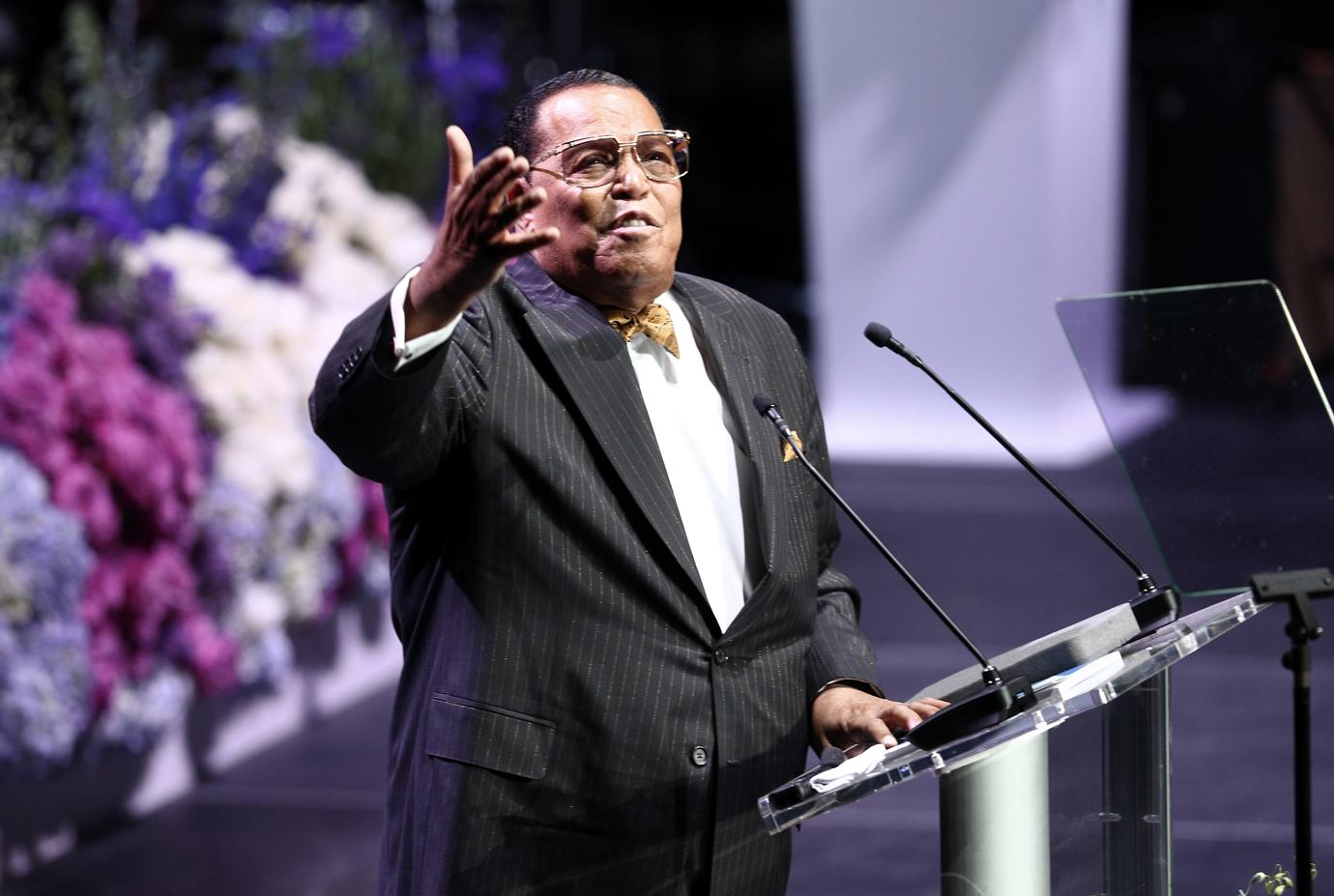 Minister Louis Farrakhan mentioned Hussle's time with the Crips street gang, but praised him for trying to bring the group together with their rival gang, the Bloods.
"When we celebrate Nipsey, we must celebrate unity," Farrakhan said.
Article continues below advertisement
Shep Crawford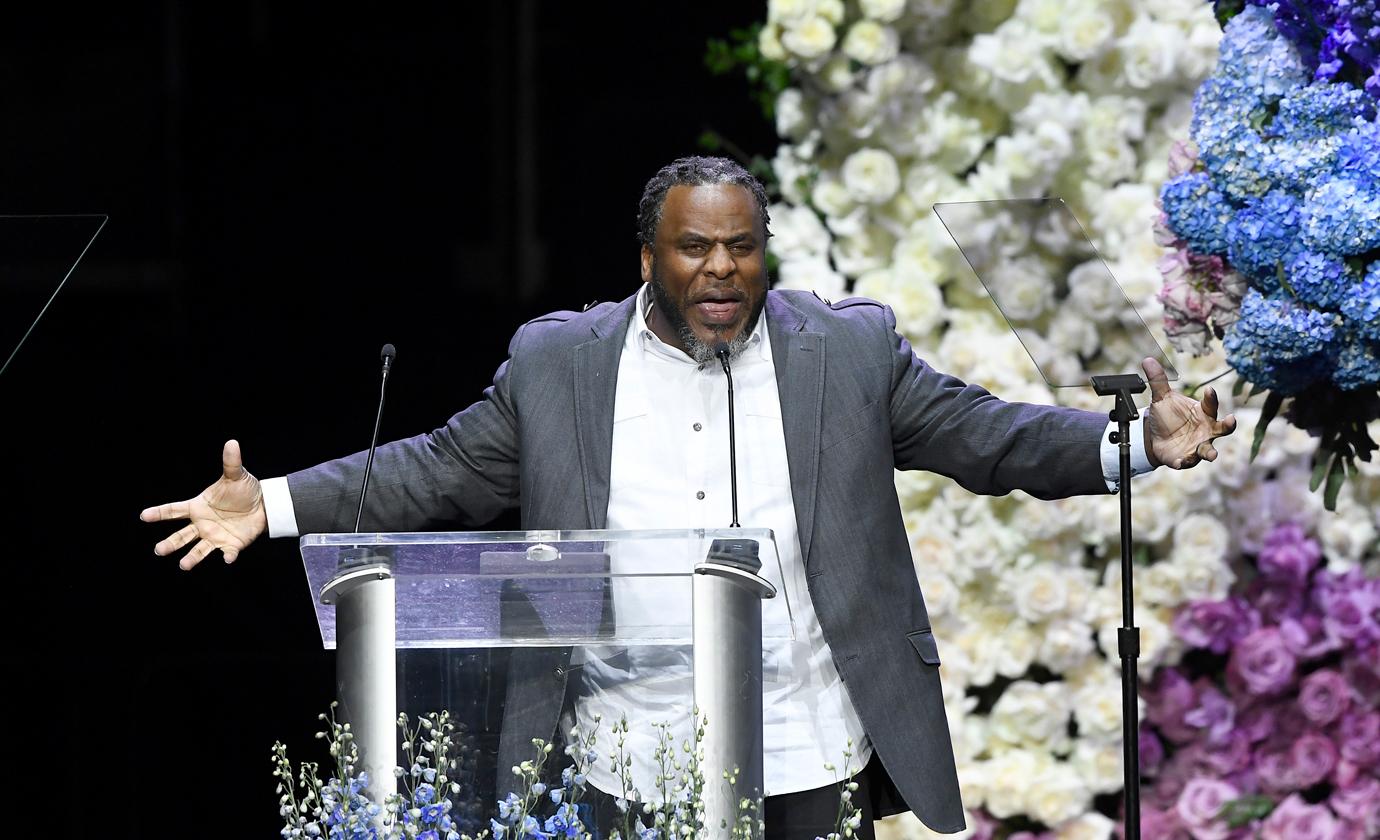 Pastor Shep Crawford reminded those assembled that God understood their pain.
"Nipsey lived in his 33 years what most of us won't do if we had a 1,000 years," Crawford said. ""There's no doubt in my mind that he was anointed by God."
Article continues below advertisement
Snoop Dogg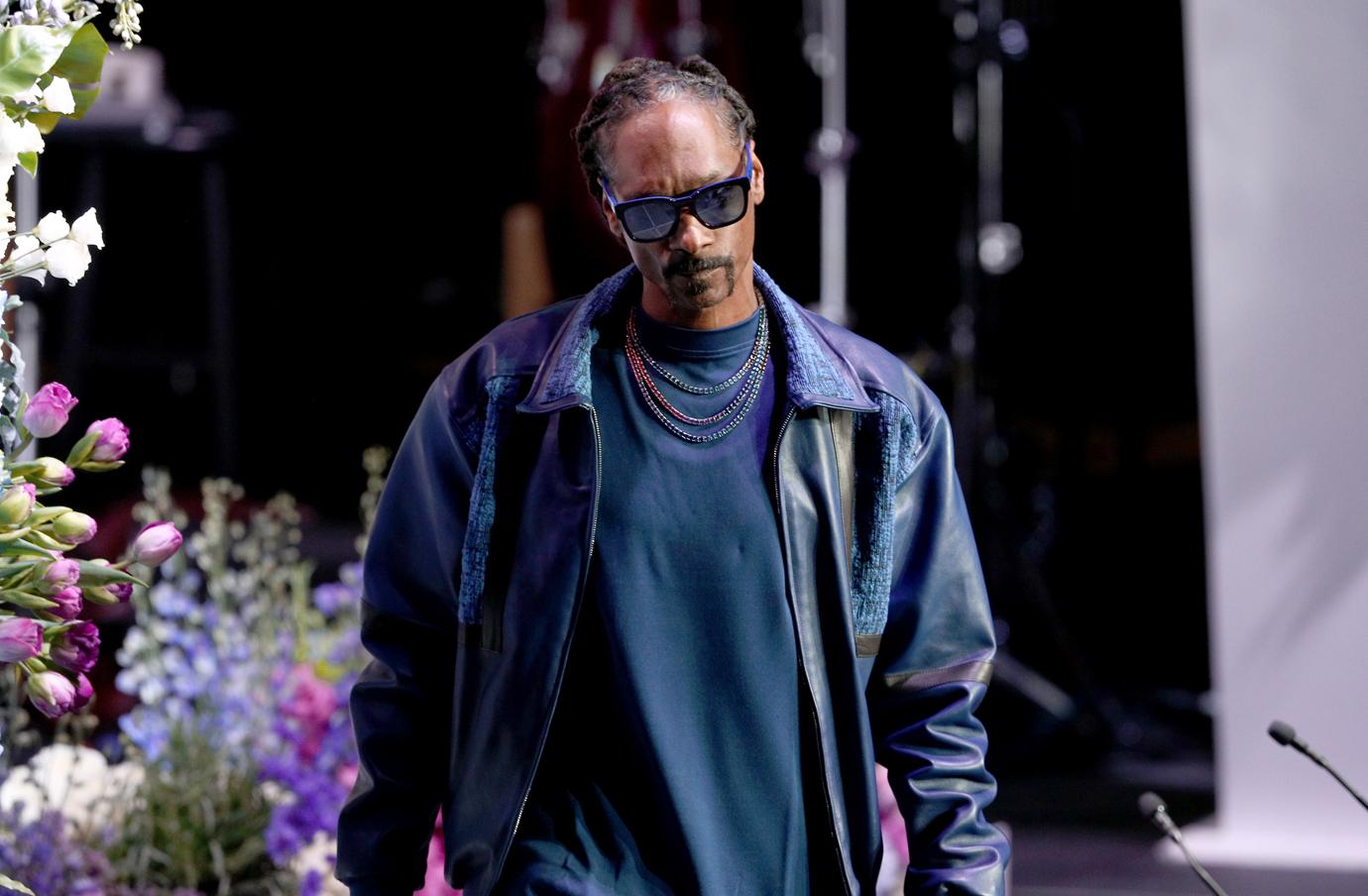 Rapper Snoop Dogg tried to keep his comments lighthearted, sharing personal stories and praising Nipsey's parents.
"I just want to say you may have lost a son, but you picked up another son in me," Snoop said.
Article continues below advertisement
YG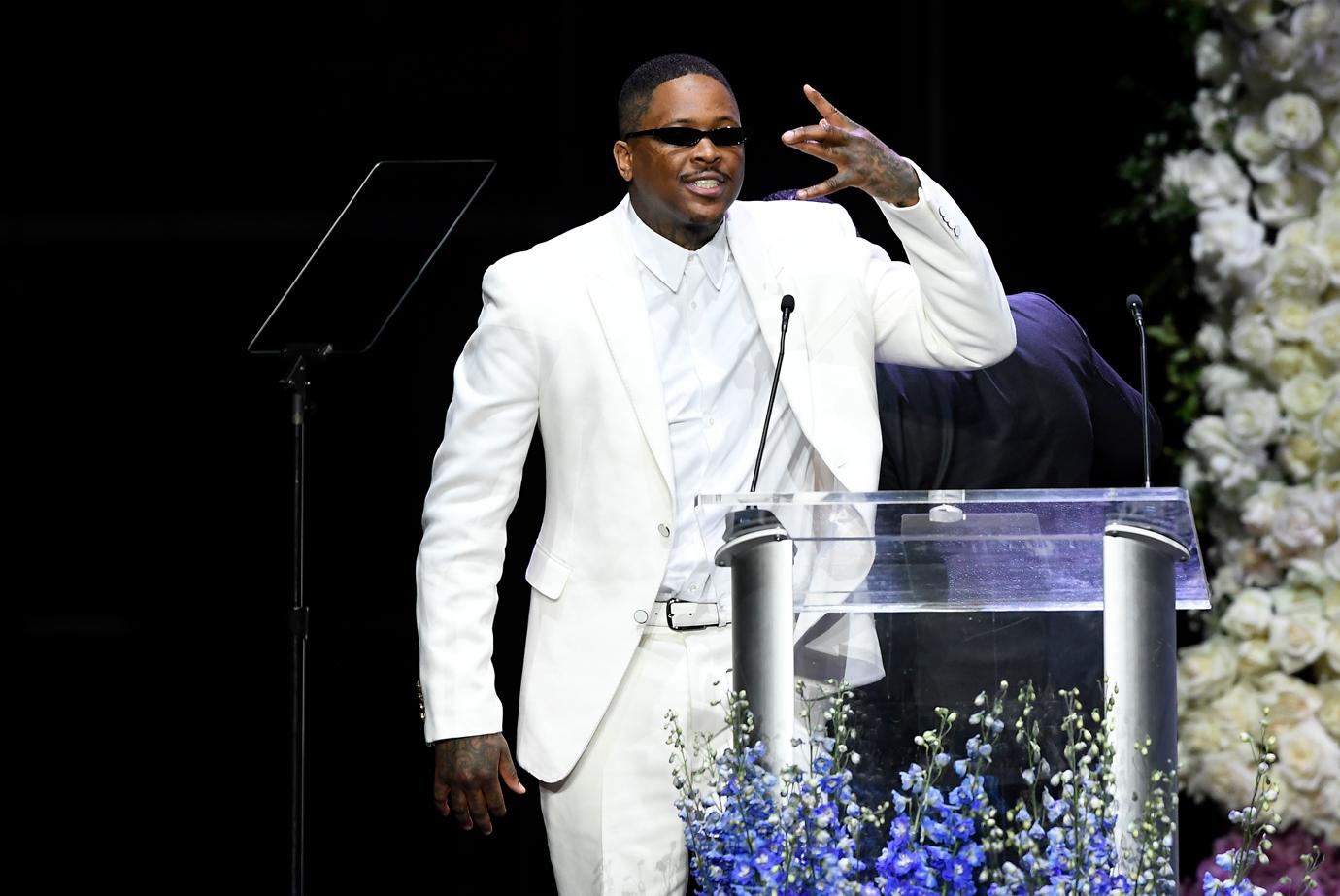 Fellow rapper YG said while he and Nipsey were from rival gangs, they were still close.
"That's my brother from the other color," YG said. "He was like a real big brother to me."
Article continues below advertisement
Stevie Wonder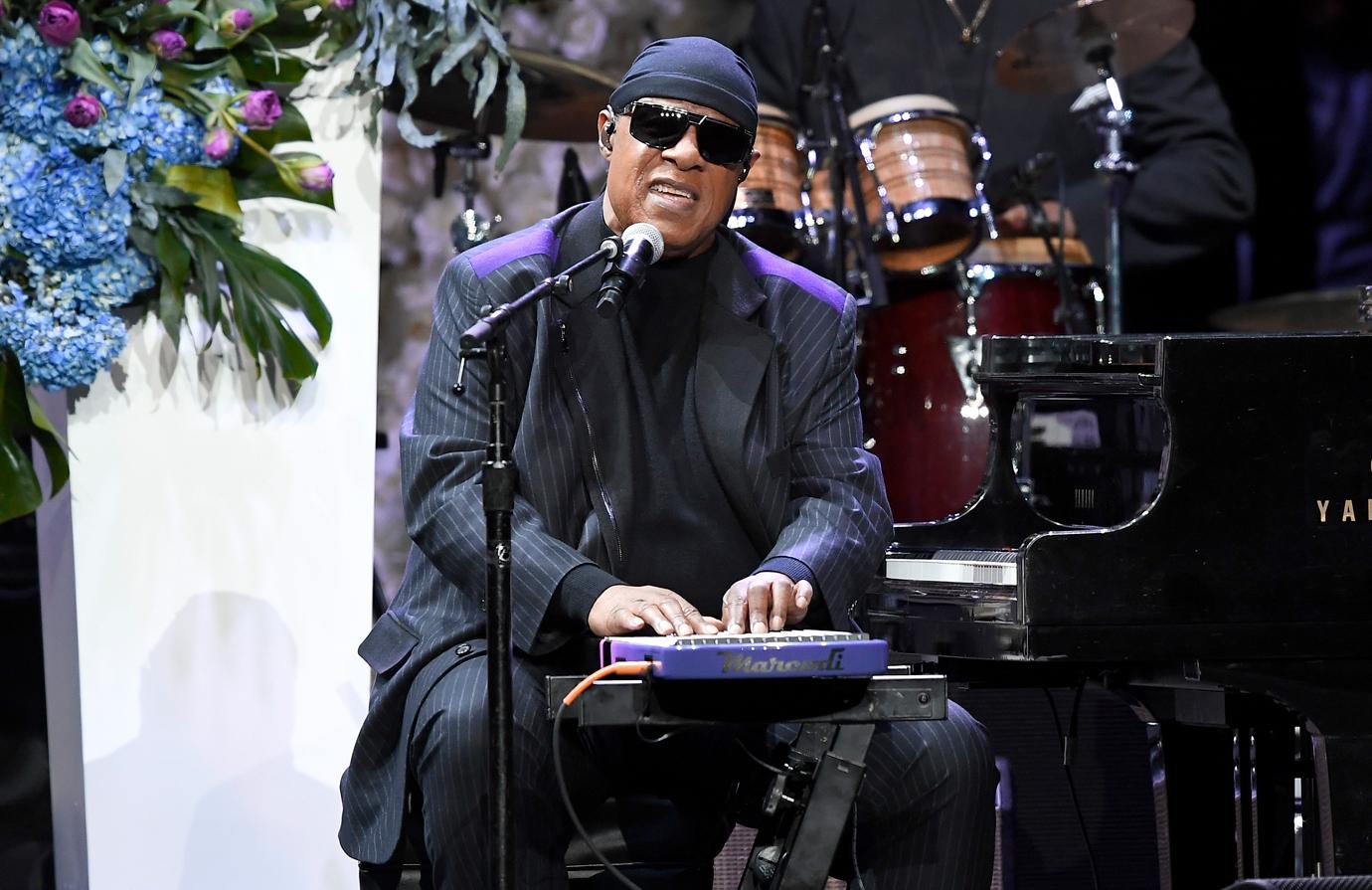 Musical legend Stevie Wonder mourned the loss, while also calling for stricter gun control laws.
"It is a heartbreak to again lose a member of our family," he said. "It is a heartbreak because it is so unnecessary."