Raunchy Dances, Stolen Kisses & Baby News! MTV VMA's Most Shocking Moments Ever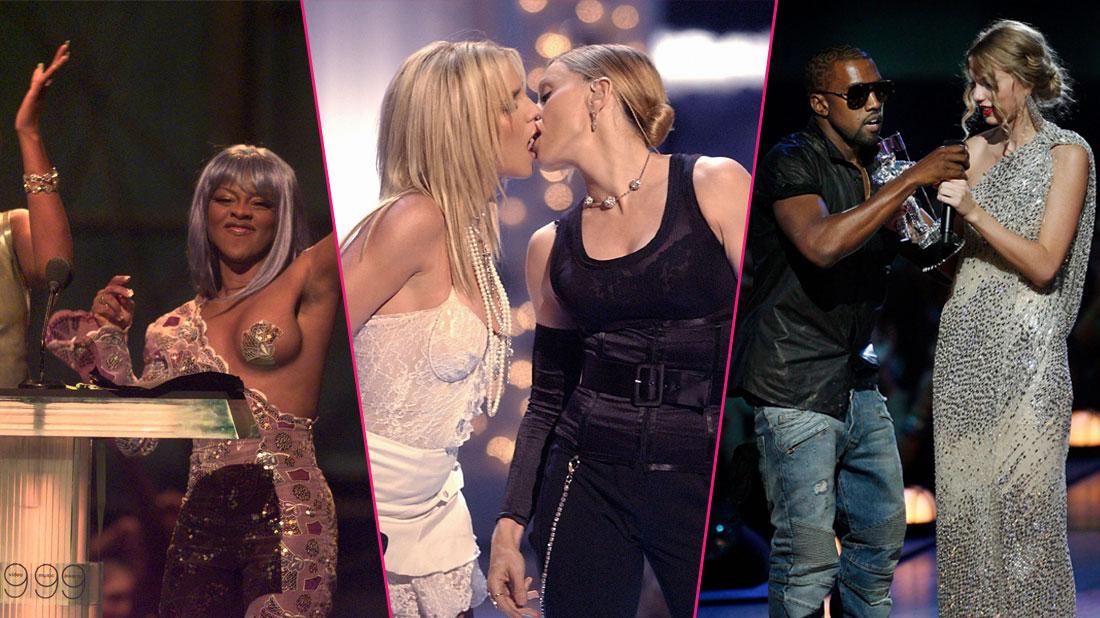 The MTV Video Music Awards has always had its fair share of shocks and surprises, from Britney Spears and Madonna making out on stage together to Beyonce announcing she was pregnant.
And the 2019 awards are proving to be no different when it comes to most-anticipated moments.
As RadarOnline.com reported, this year, Miley Cyrus is set to showcase the new breakup song "Slide Away" that she released just days after she and her husband, Liam Hemsworth, called it quit on their eight-month marriage.
Article continues below advertisement
"Once upon a time it was made for us / Woke up one day, it had turned to dust / Baby, we were found, but now we're lost / So it's time to let it go," Cyrus sings in the main verse.
"Move on, we're not seventeen / I'm not who I used to be / You say that everything changed / You're right, we're grown now," she continues.
For more of the VMA's biggest scandals and shockers, scroll through Radar's gallery of past years' highs and lows.
Fashion Statement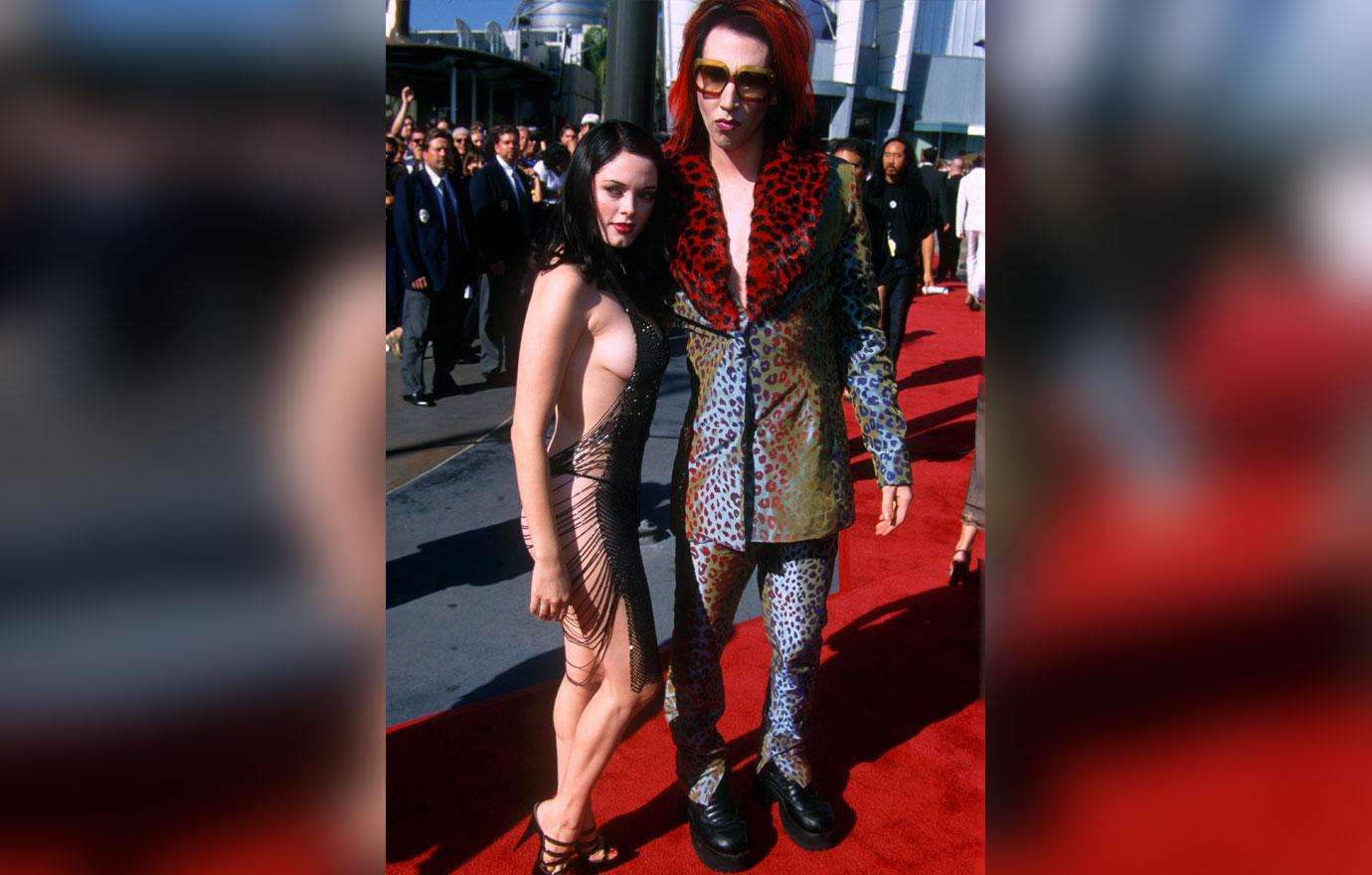 In 1998, Rose McGowan walked the red carpet with her then-boyfriend Marilyn Manson in a sheer dress that left little to the imagination. "I've never worn something like that before or since," the actress later explained of the gown, which she called "a political statement" against the abuse she allegedly suffered at the hand of Harvey Weinstein.
Article continues below advertisement
Hands-On Presenter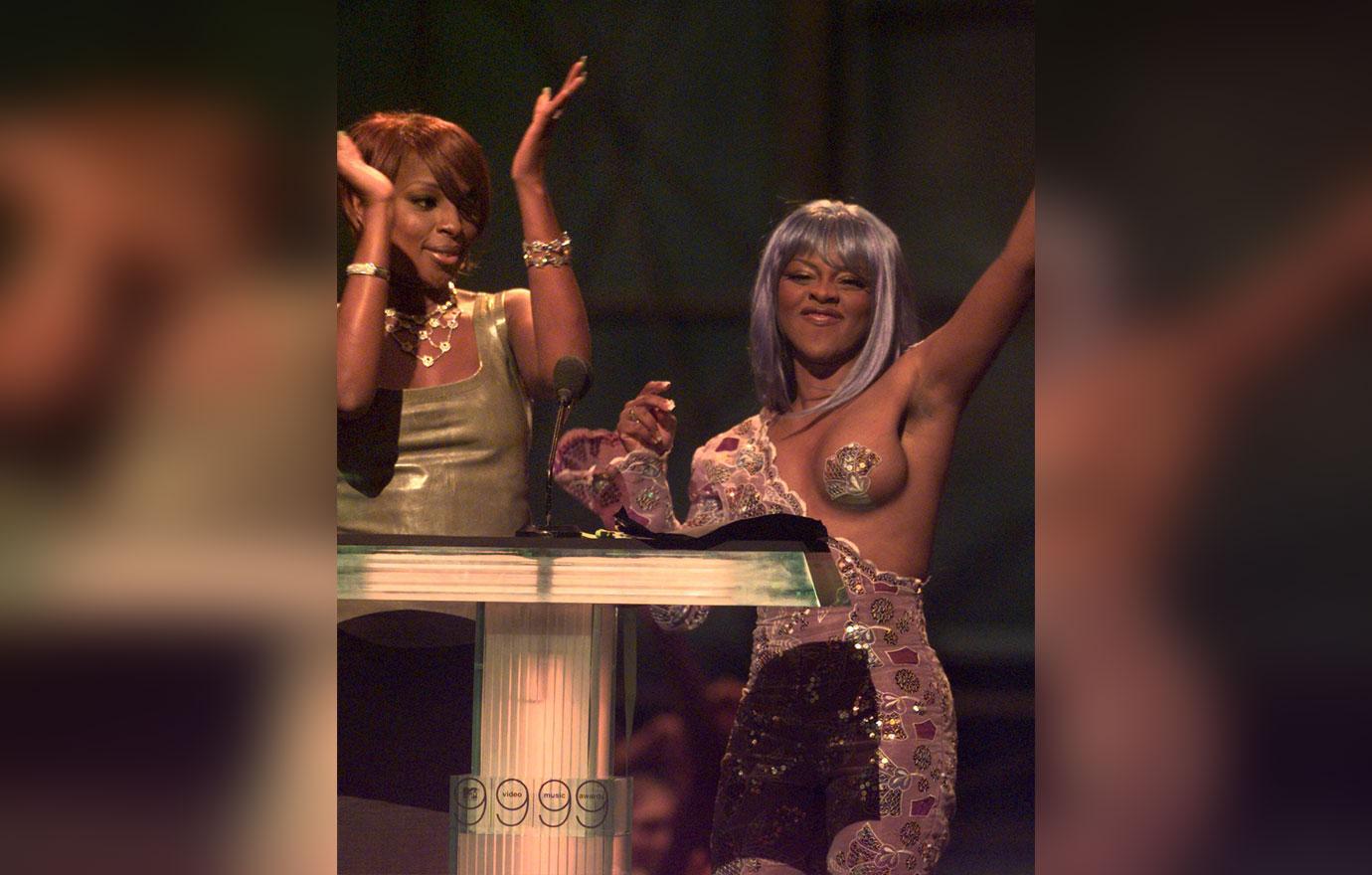 Diana Ross got tongues wagging when she reached out and jiggled Lil' Kim's pasty-covered exposed breast during the 1999 VMA broadcast.
Article continues below advertisement
Iconic Kiss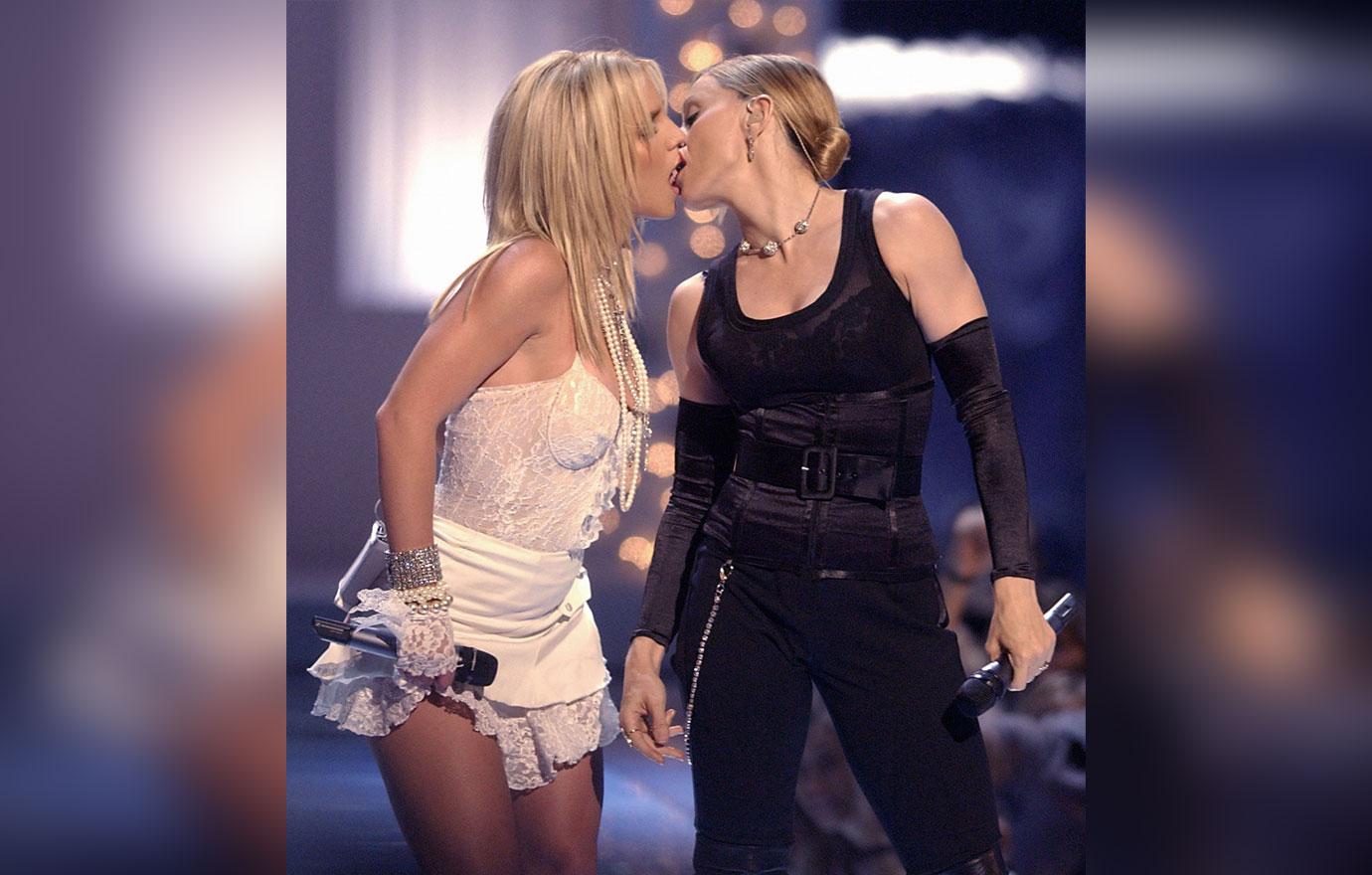 Madonna and Britney Spears heated up the stage when they locked lips while singing "Like a Virgin" at the 2003 VMAs.
Article continues below advertisement
Stealing the Spotlight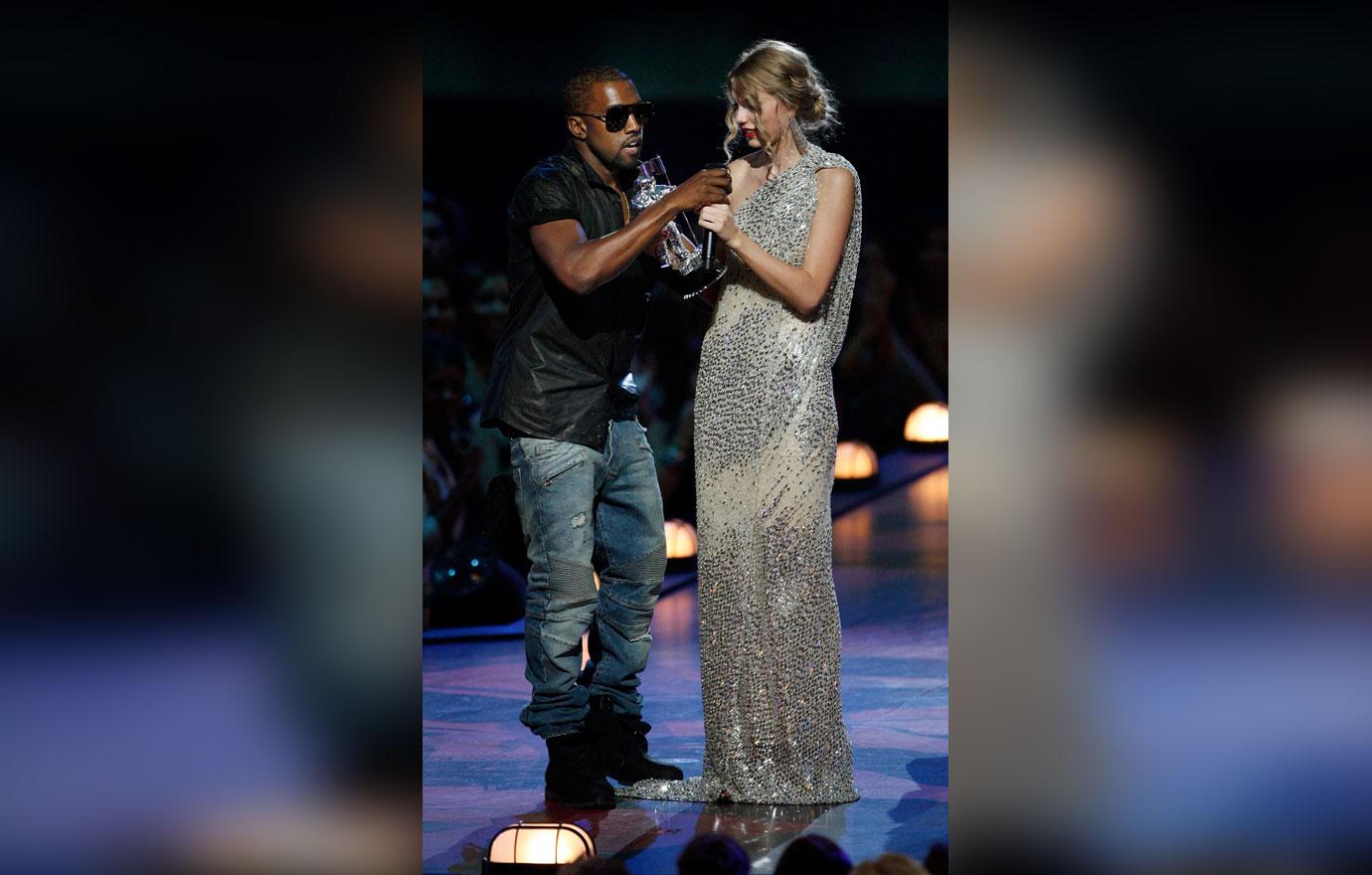 In 2009, Kanye West sparked his infamous war of words with Taylor Swift when he stormed the stage while she was accepting her Best Female Video award for the song "You Belong with Me." "Yo, Taylor, I'm really happy for you, I'mma let you finish, but Beyoncé had one of the best videos of all time! One of the best videos of all time!" the rapper complained of Beyonce's snubbed "Single Ladies."
Article continues below advertisement
Big Reveal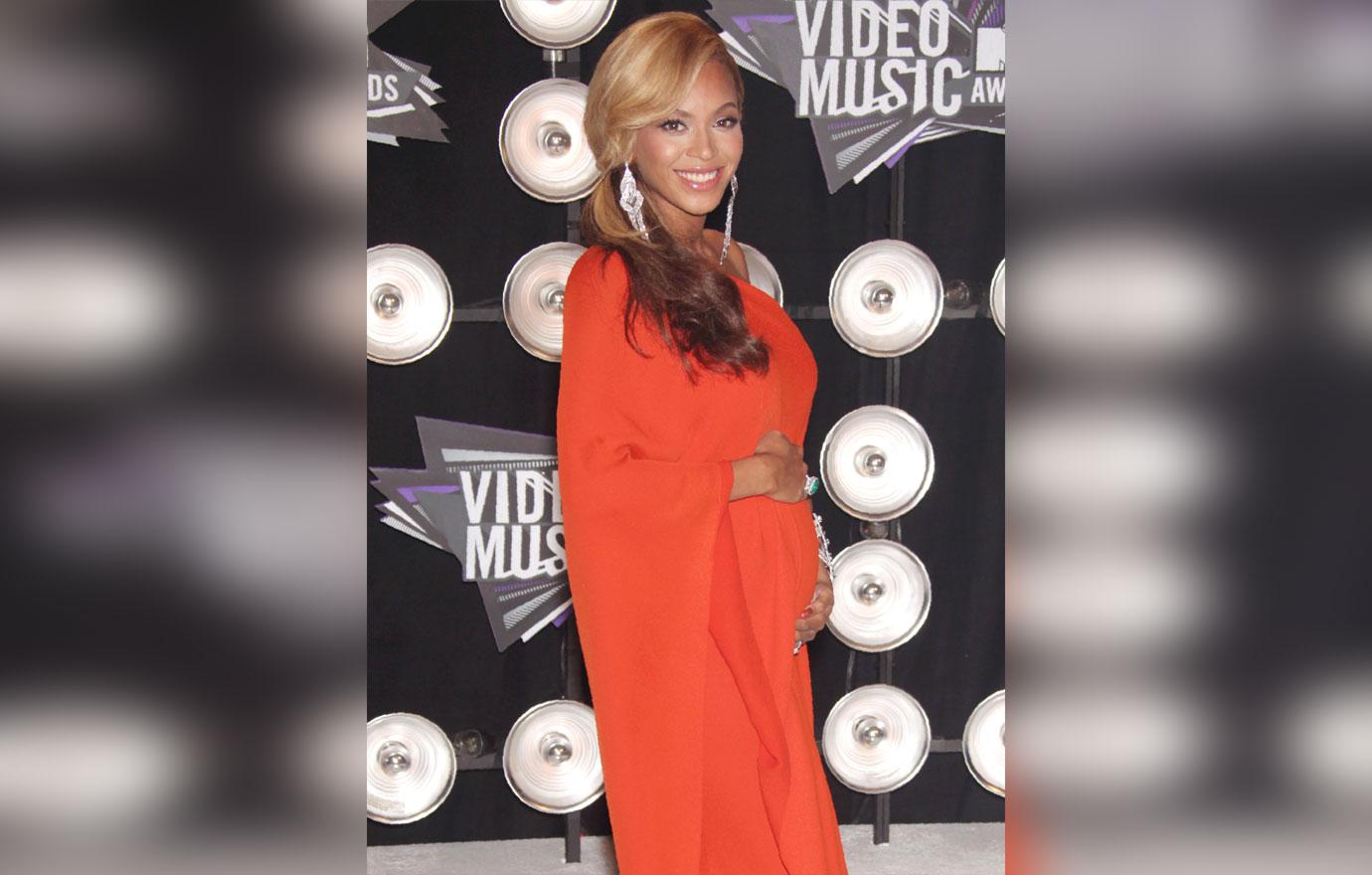 In 2011, Beyonce found a fun way to announce the big news she was expecting her very first child. The superstar sang "Love on Top" before unbuttoning her sequined smoking jacket and cradling her growing baby bump!
Article continues below advertisement
Back to the Grind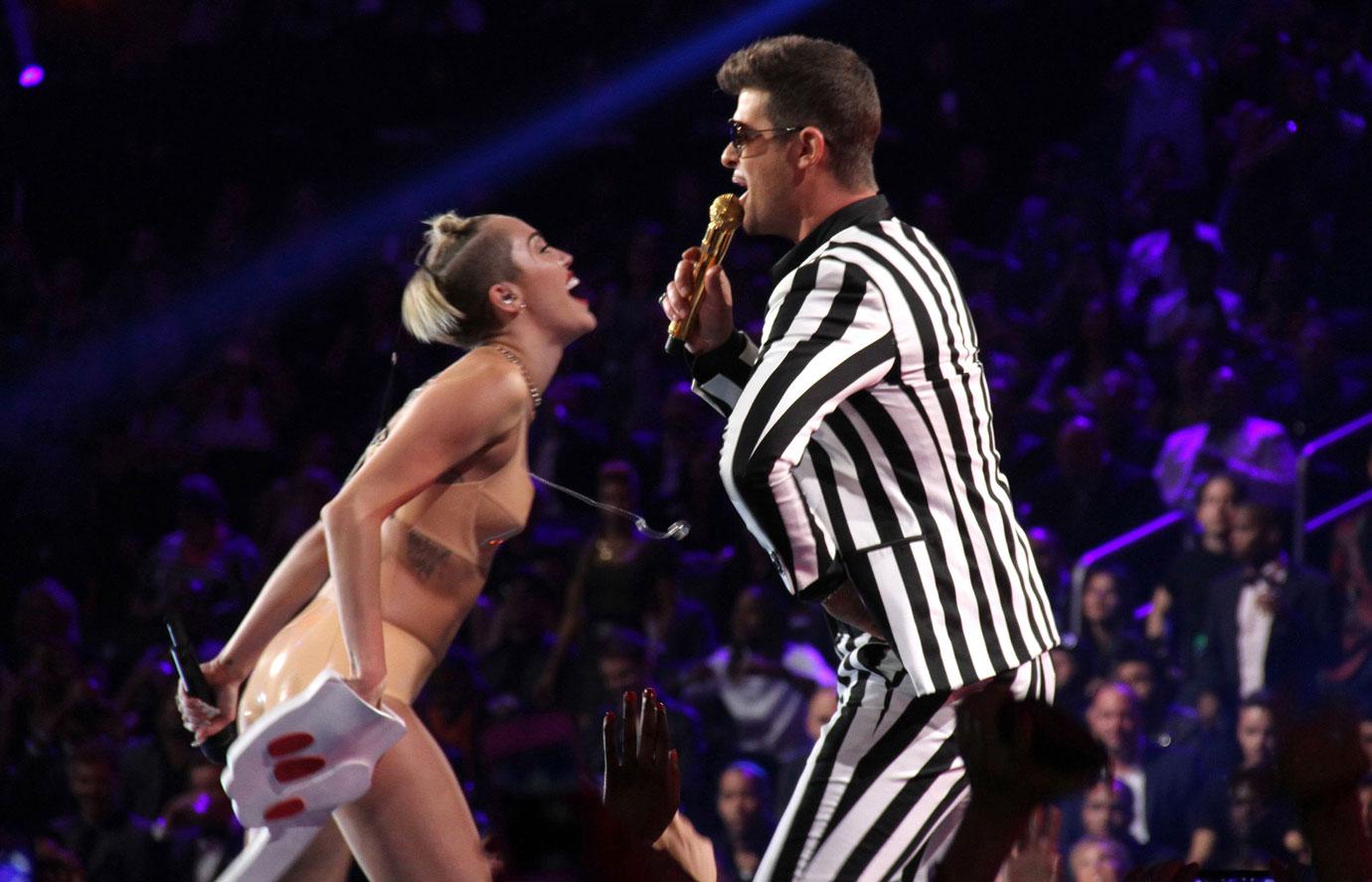 Cyrus is no stranger to creating controversy at the MTV VMAs. In 2013, the singer dropped jaws with her raunchy crotch-grinding and twerk-filled performance of "Blurred Lines" with Robin Thicke.
Article continues below advertisement
Smacked Down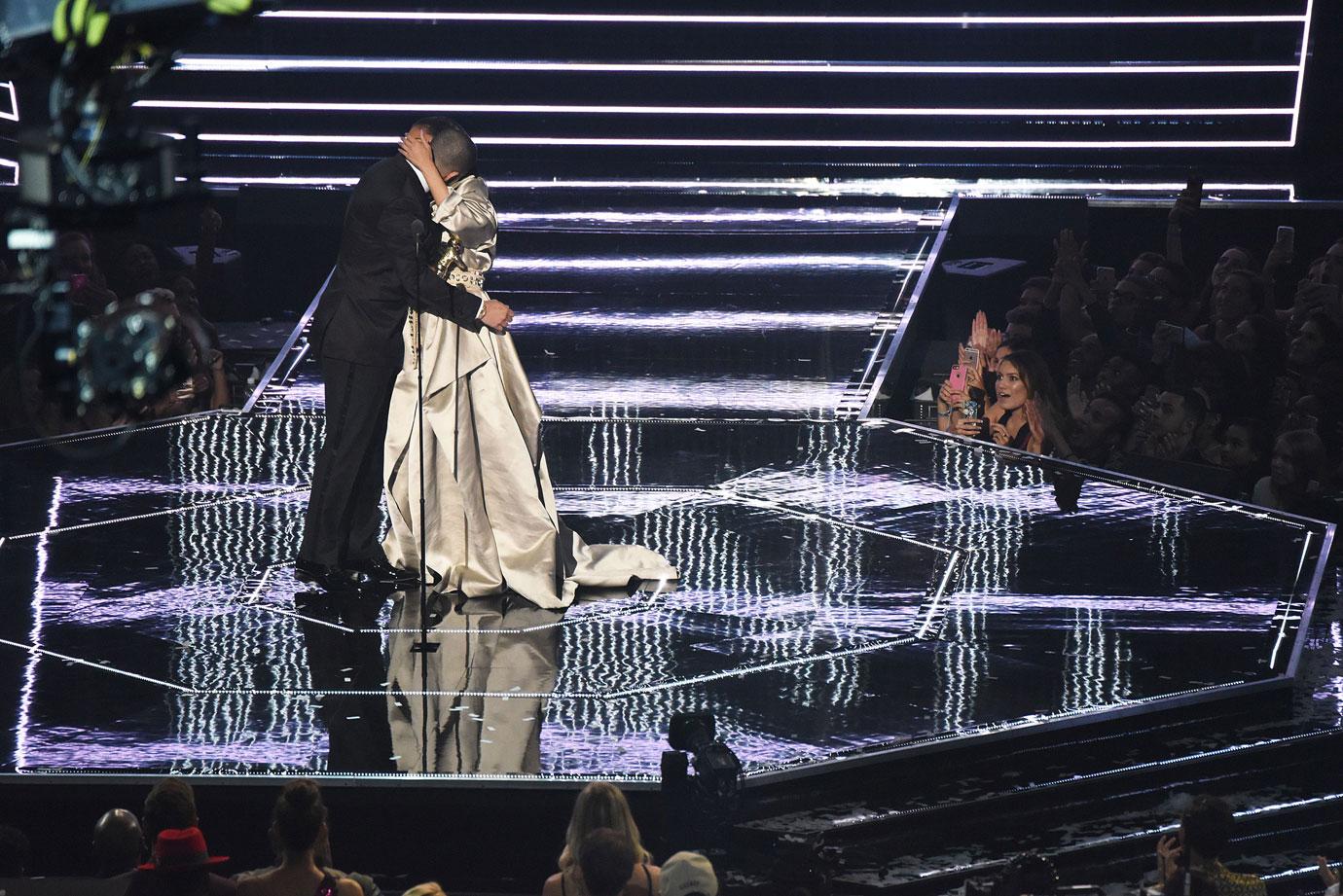 Rihanna publicly dissed her former fling Drake in 2016 after he announced he had had a crush on the singer ever since he was 22. When he went in for a kiss, Rihanna deftly swerved out of the way.