Mike 'The Situation' Reunites With Wife, Pauly & Vinny Behind Bars - See The Photos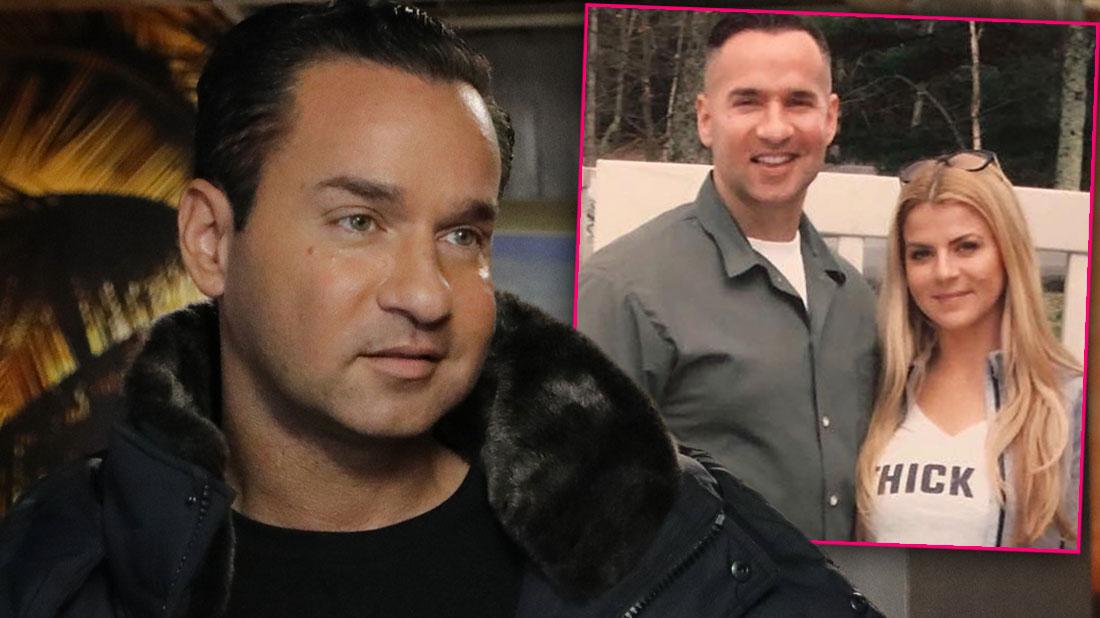 Mike "The Situation" Sorrentino was recently paid a visit in prison from some of his Jersey Shore co-stars and wife, Lauren, RadarOnline.com has learned. Shocking new photos of the MTV star were posted to Sorrentino's Instagram account on Friday, May 3, and he's all smiles for the cameras! As RadarOnline.com readers know, Sorrentino was sentenced to eight months in prison for tax evasion charges last October.
Article continues below advertisement
The reality star officially checked into the Otisville Federal Correctional Institution in New York in January 2019. Following his sentence, Sorrentino will be placed on 24 months of supervised release and is ordered to conduct 500 hours of community service. Sorrentino's brother Marc was also sentenced to two years behind bars for similar crimes, RadarOnline.com reported.
The Jersey Shore star's final words before his prison sentence were, "Take me to jail!" Now that he's lived life behind bars for a few months, Sorrentino appeared in good spirits as he was joined by his clsoe friends Pauly D and Vinny Guadagnino. Click through the photos to see the reality star in his prison attire.
Family Reunion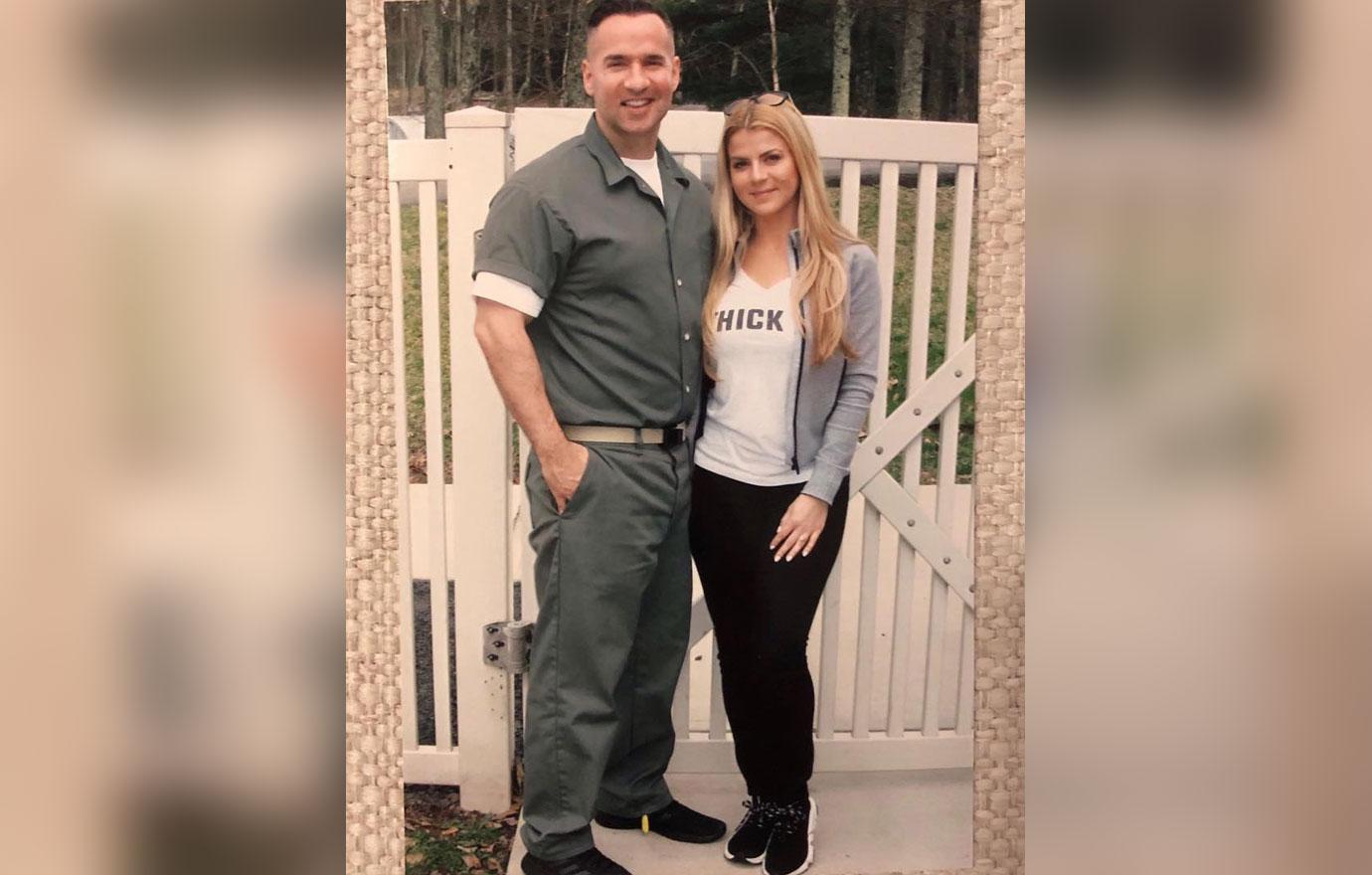 Sorrentino tied the knot to his longtime girlfriend, Lauren Pesce, before heading to prison. In the new photo seen here, the two smile outside of the prison grounds.
Article continues below advertisement
Goofing Off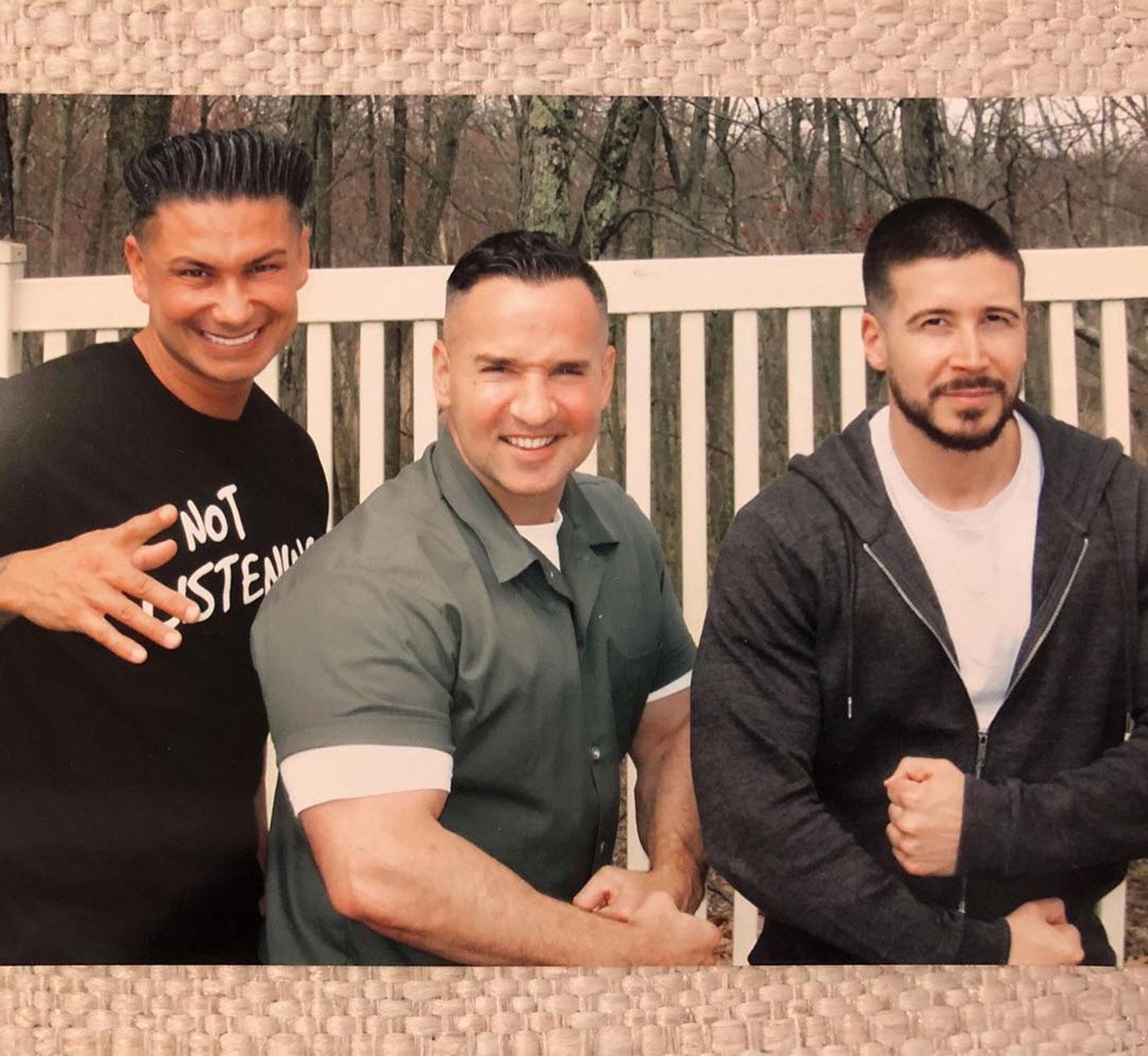 The reality star did not seem to lose his humor behind bars. Seen here, he shows off his muscles alongside Pauly D and Vinny.
Article continues below advertisement
Group Shot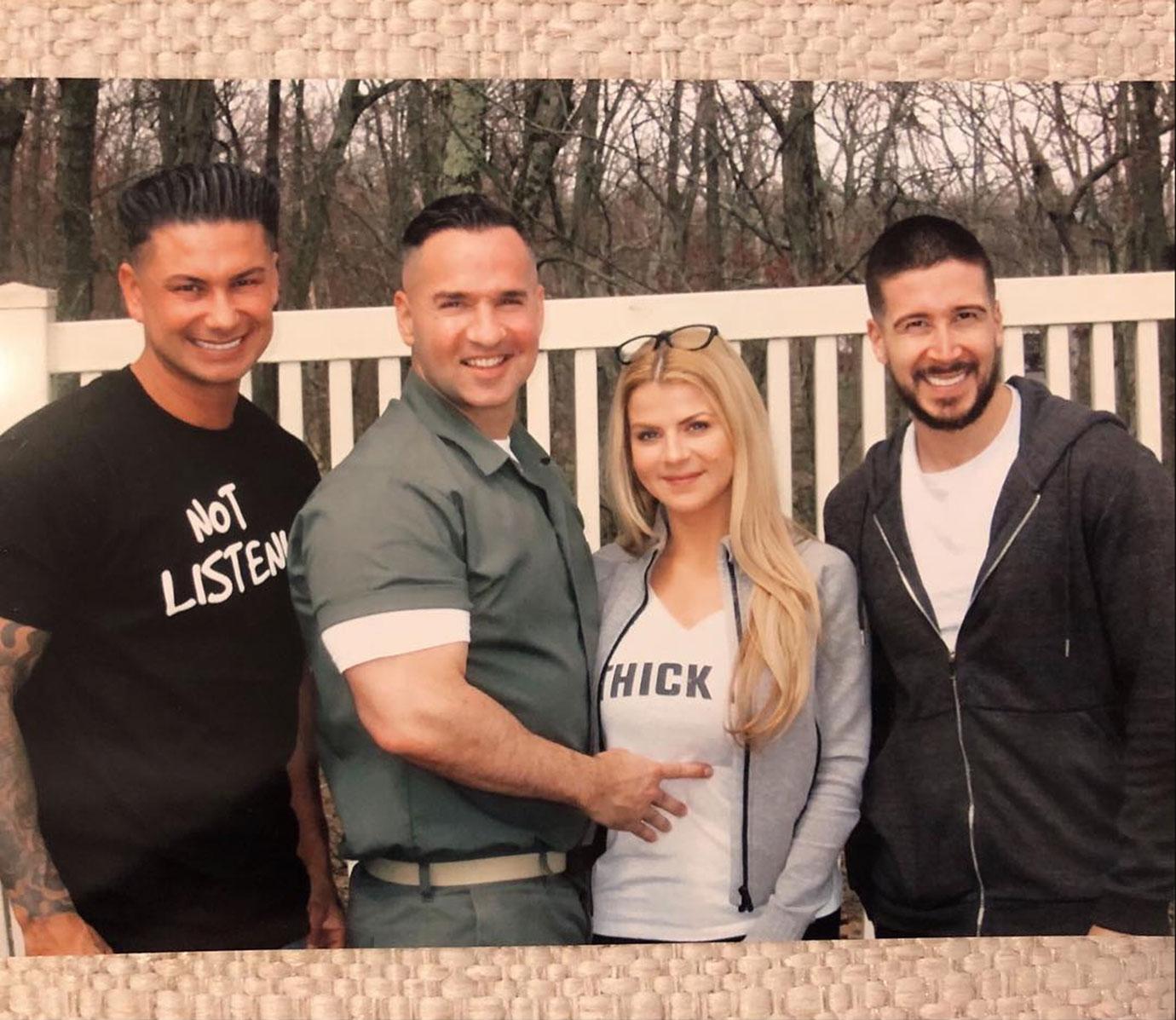 The four then opted for a group shot. Sorrentino showed off his hunter green prison garb while smiling for the cameras. Sorrentino's Instagram photos, which were likely posted by his wife, was captioned with an inspiring quote. "Tough Times Don't Last, Tough People Do," the post read, along with the hashtag #FreeSitch.
Article continues below advertisement
Big Milestone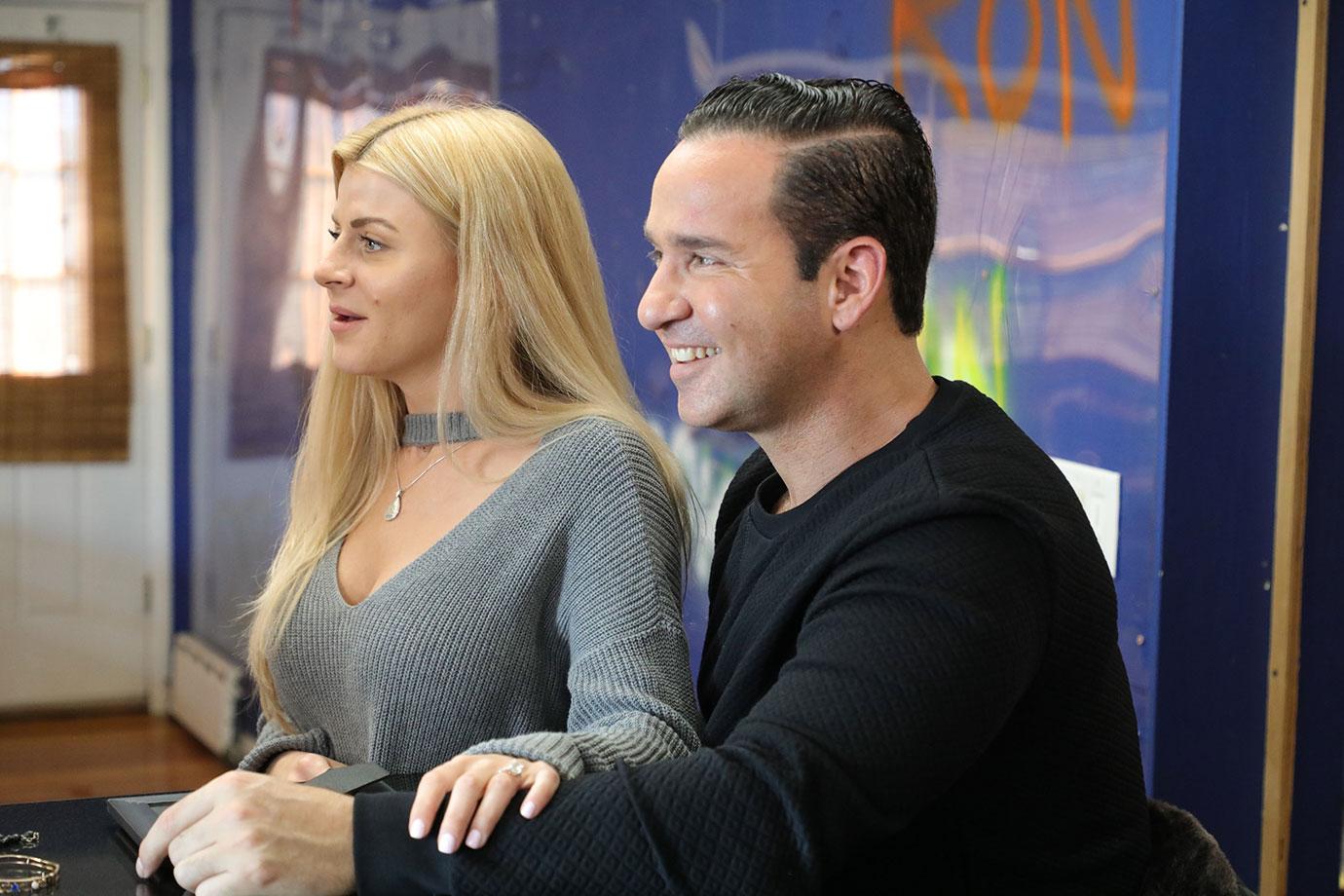 As RadarOnline.com readers know, Sorrentino and Pesce rushed to the altar in November 2018 before he began his prison sentence.
Article continues below advertisement
Tough Times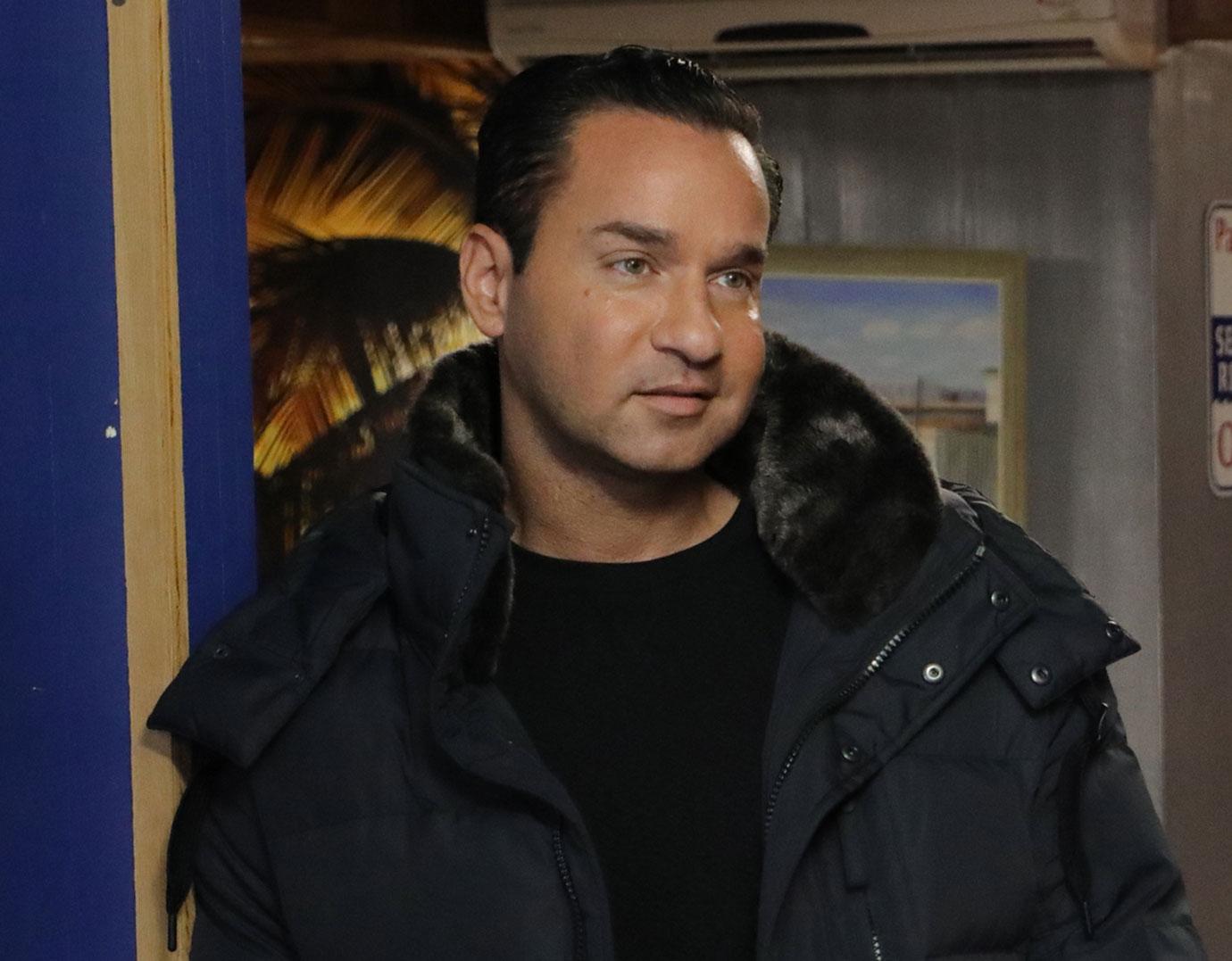 Still, Sorrentino hasn't had the most blissful experience behind bars. As RadarOnline.com reported, his giant ego was deflated just one week into his prison sentence as it was revealed he "gets teased a lot."