'Someone Is Trying To Kill Me!' Jacko's Diaries Exposed on 10-Year Death Anniversary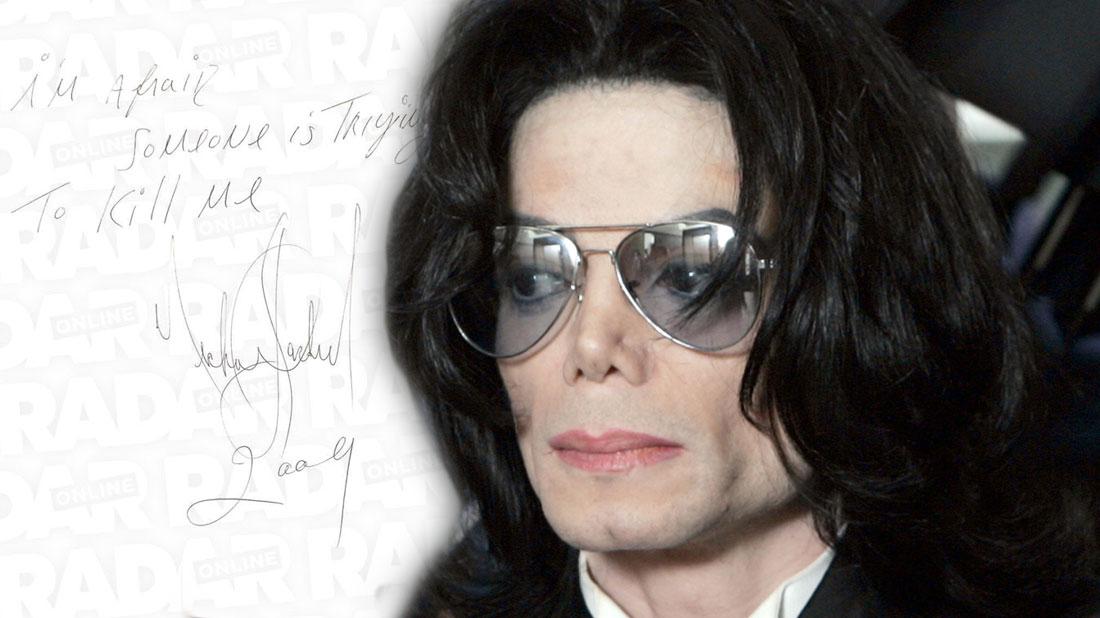 In a chilling handwritten diary, Michael Jackson not only predicted his own death, but he also wrote he was terrified his enemies were out to kill him!
RadarOnline.com has unearthed the late King of Pop's eerie journal entries he made during the tumultuous last months of his life.
The "Beat It" star began keeping the diary in the 1990s, according to longtime pal Michael Jacobshagen, who was just 11 years old when he met the singer in 1995.
Article continues below advertisement
Jacobshagen, now a marketing manager, last saw the music legend in April 2009 in Las Vegas, where he found many of the pages from the diary.
"Michael had them on the bedroom door, the side of the bed, the bathroom door, living room," said Jacobshagen, 37, recalling that at the time "Michael was a broken man, and he looked so old and tired — so different from the man I knew in the '90s."
"He was so alone, he had nobody anymore — no friends, only his children," Jacobshagen added.
Suspicious Circumstances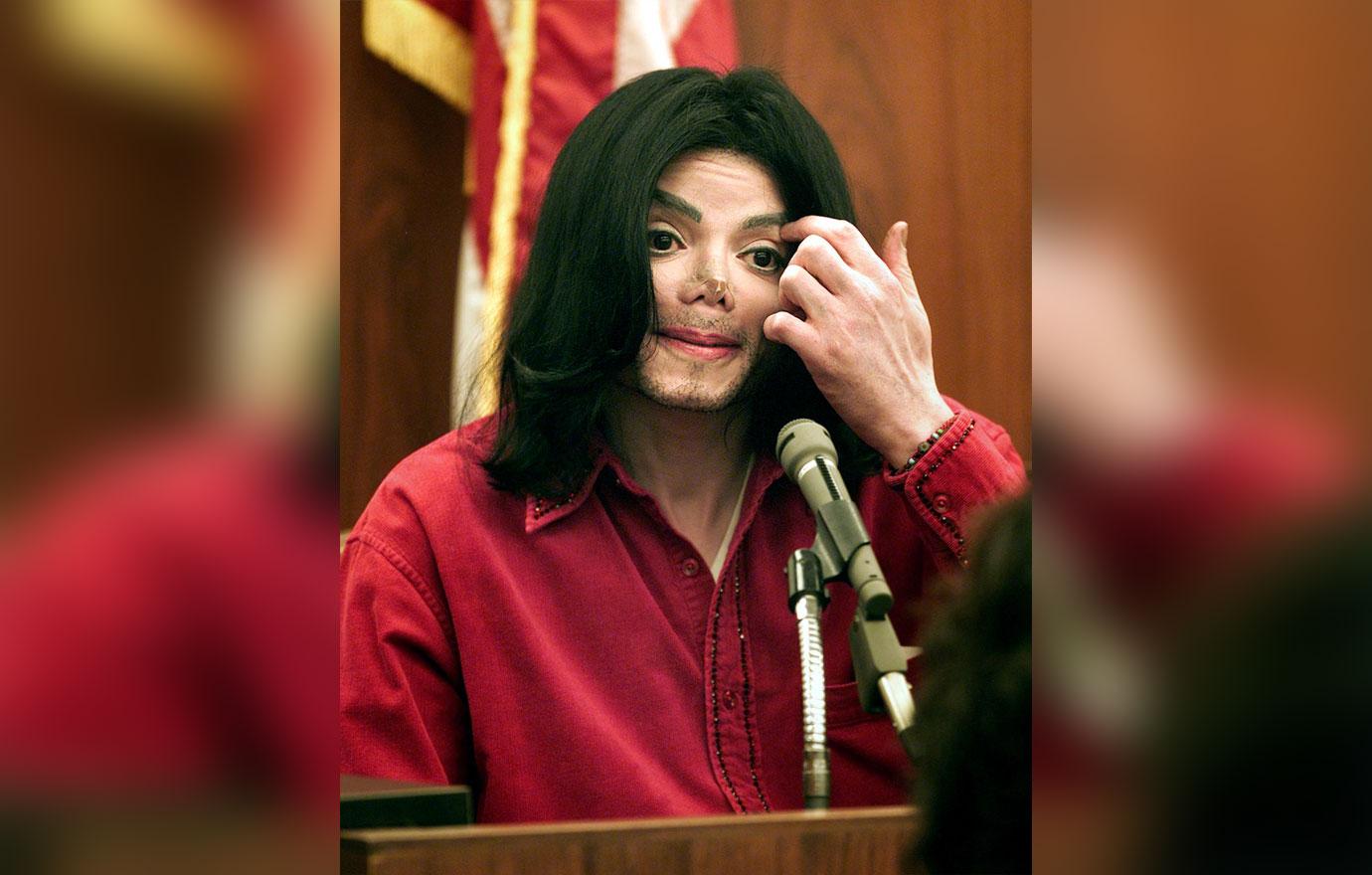 Around the time of her dad's death, the singer's now-21-year-old daughter, Paris Jackson, declared her father was murdered.
"It's obvious! All arrows point to that," said Paris of her suspicions. "All real fans and everybody in the family knows it. It was a set up."
Article continues below advertisement
Eery Premonition
"I'm afraid someone is trying to kill me," Michael wrote in a 2009 note obtained exclusively by Radar.
Paranoid & Protective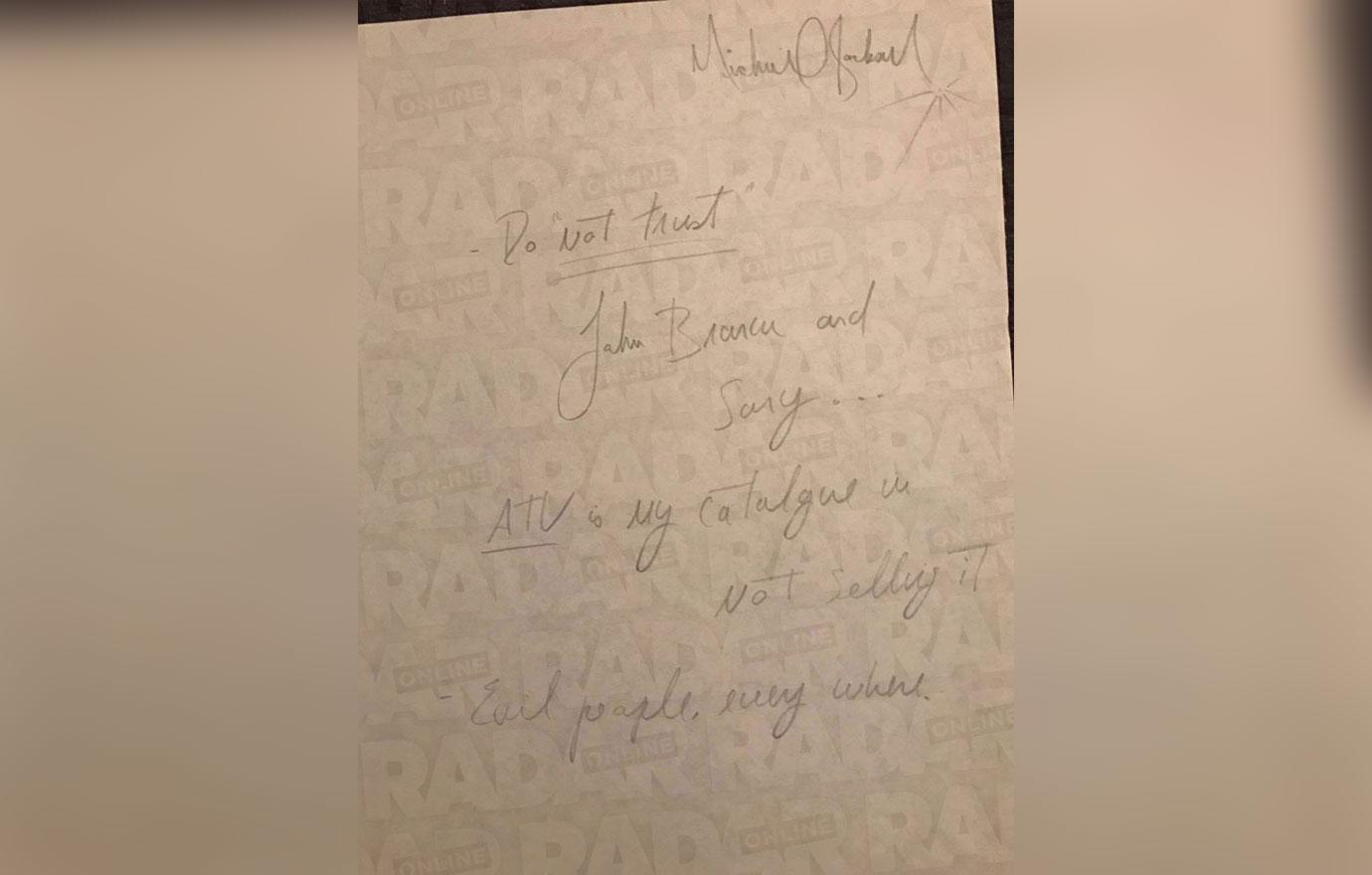 The petrified "Thriller" singer feared he was being targeted for his $750 million catalogue — ATV Music Publishing — and blamed his longtime entertainment lawyer, John Branca, for the murder plot. Jackson wrote in his diary: "Do not trust John Branca and Sony ... ATV is my catalogue. I'm not selling it."
Sudden Death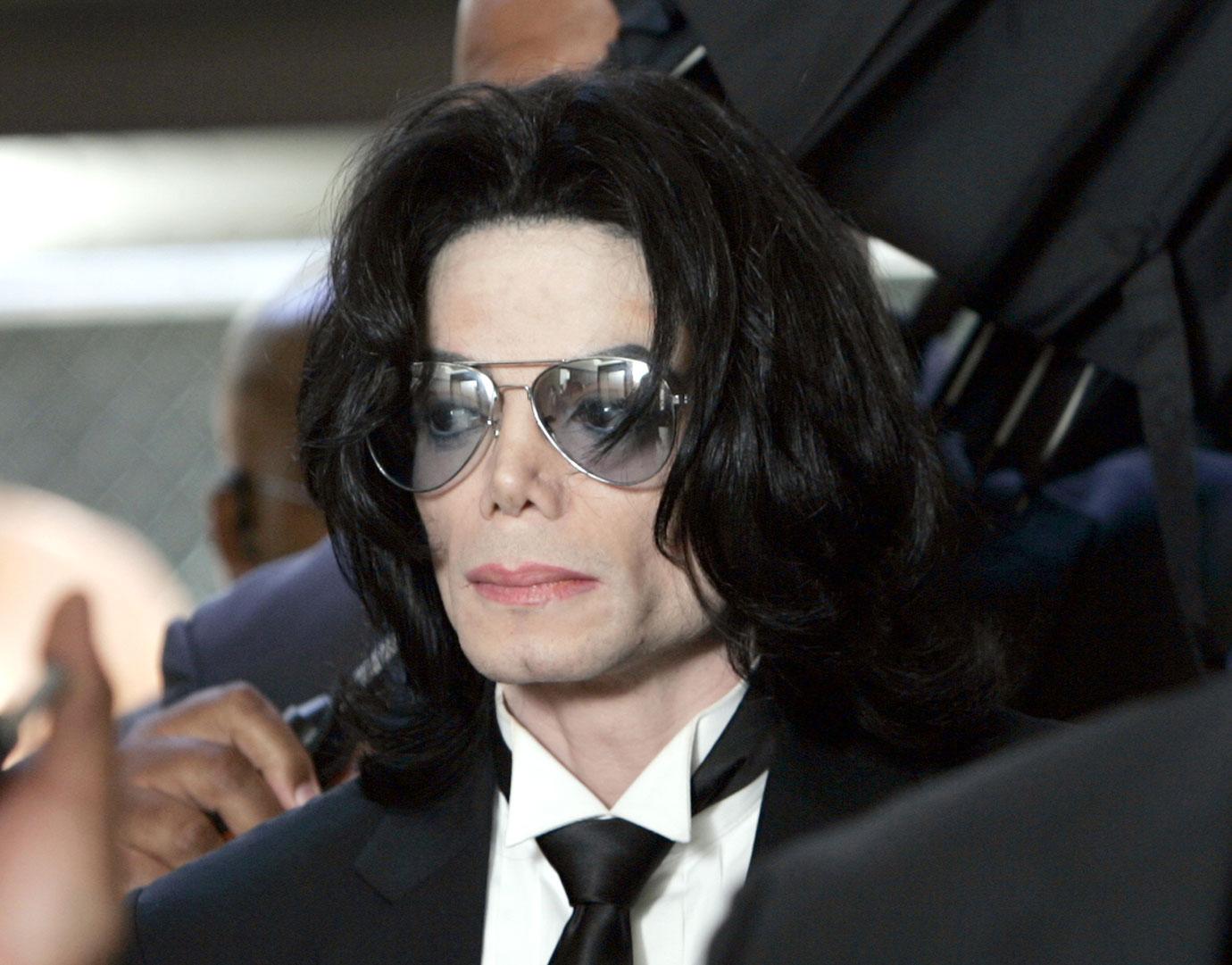 Shortly after writing those words, Jackson died suddenly at age 50 in June 2009. Although the coroner ruled his death a homicide due to "acute propofol intoxication," many still suspect foul play, and his personal doctor, Conrad Murray, was convicted of manslaughter for administering the deadly cocktail of prescription drugs to Jackson.