Going Strong! Michael J. Fox & Wife Attend Hockey Game After Binge Drinking Admission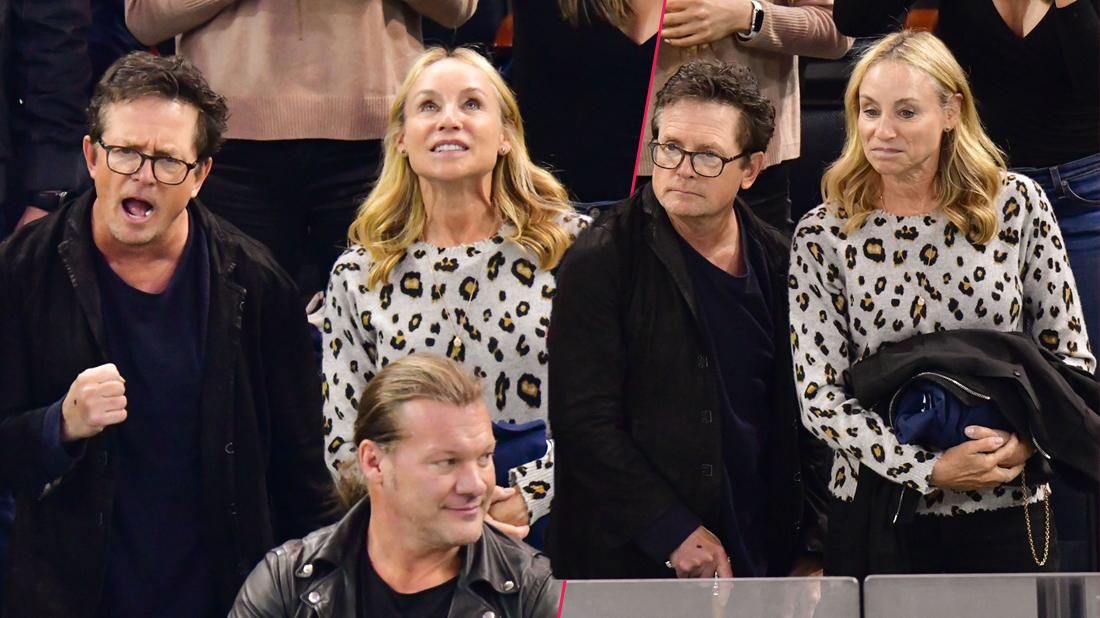 Michael J. Fox's marriage to his wife of 30 years, Tracy Pollan, is still going strong!
The couple cheered on the New York Rangers as the team versed the Winnipeg Jets in their home opener on Thursday, October 3.
 The lovebirds were really into the hockey game, as indicated by the various facial expressions!
 As readers know, Fox's relationship experienced some troubles following his Parkinson's Disease diagnosis.
Article continues below advertisement
The Back to the Future star, 58, picked up a drinking habit to cope with his diagnosis. Though he initially tried to conceal it from Pollan, 59, she eventually found out and it took a toll on their marriage, he said in an 2018 interview with People.
One night, after she found Fox passed out on the ground following an all-night drinking binge, she gave him an ultimatum, and he finally cleaned up his act.
The Back to the Future star – who runs a foundation and has been known to have various fundraisers to raise awareness and collect money for Parkinson's research – has also experienced the side effects the illness has had on his health.
Fox, once told AARP The Magazine, "…on most days, there comes a point where I literally can't stop laughing at my own symptoms."
He explained in the interview, "Just the other morning I come into the kitchen. I pour a cup — a little trouble there. Then I put both hands around the cup. Tracy's watching. 'Can I get that for you, dear?' 'Nah, I got it!' Then I begin this trek across the kitchen. It starts off bad. Only gets worse. Hot java's sloshing onto my hands, onto the floor."
In regards to his career, Radar reported, despite landing roles in Scrubs, Boston Legal and Rescue Me, representatives from Sony, Fox and insurance companies were concerned with how they could protect themselves from the potential fallout of having a leading man with a chronic illness.
According to emails between the parties, Sony shopped around for "exclusion buy-back coverage for claims arising from Parkinson's disease," and eventually settled on a policy that would pay them up to $2,500,000 for any losses suffered because of Fox's condition. The deductible was $175,000, with a gross premium of $150,000.
 Fox successfully completed filming of the first season with no issues, but his insurance policy ran out on December 1, 2013. After some hedging from NBC, the show was eventually cancelled as well.
 Check out the gallery to see photos of Fox's date with Pollan.
Invincible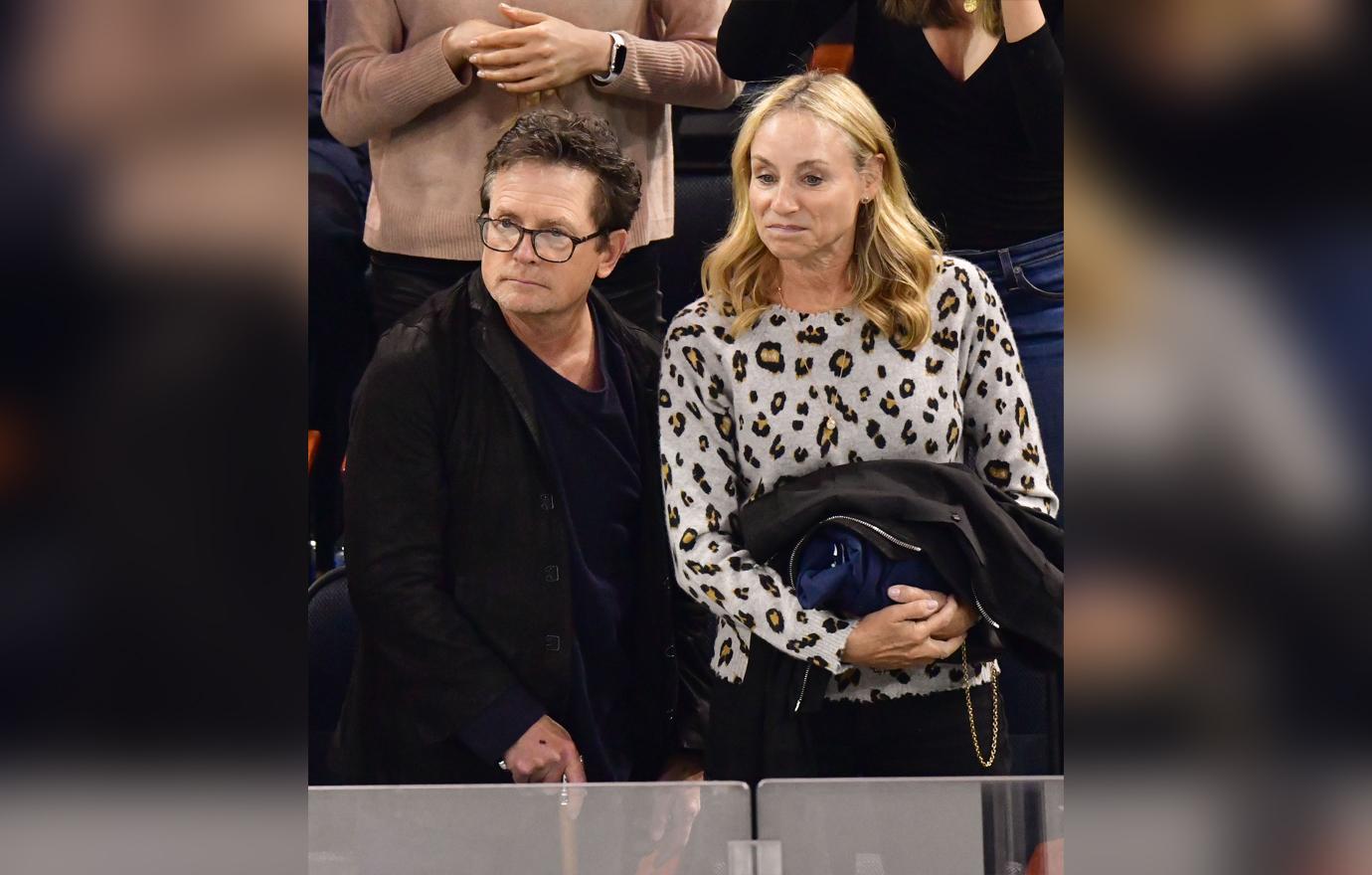 Michael J. Fox appeared happy and healthy at the hockey game.
Article continues below advertisement
Life Partners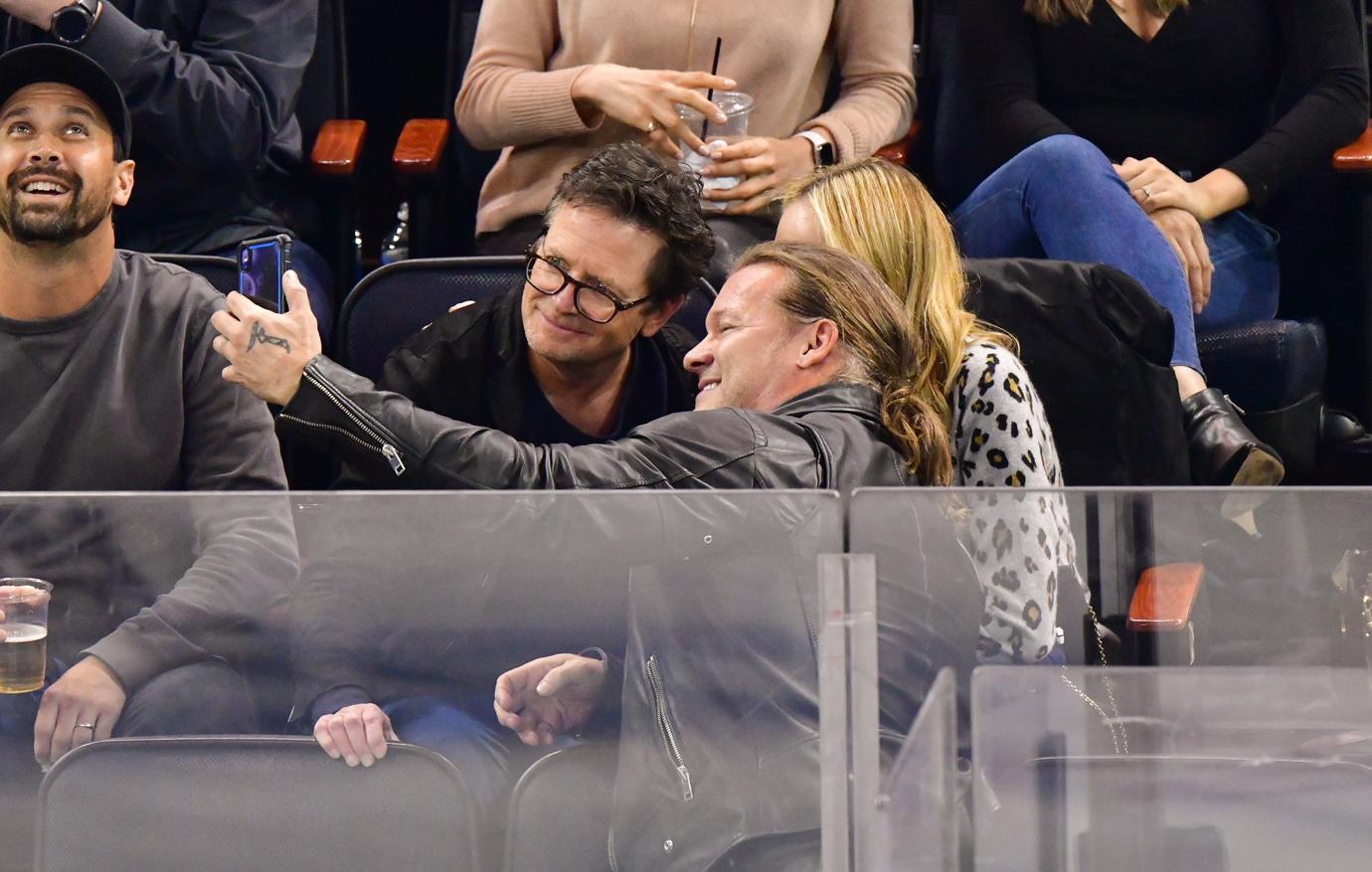 The Hollywood star was spotted with his wife of 30 years, Tracy Pollan.
Article continues below advertisement
Sports Lovers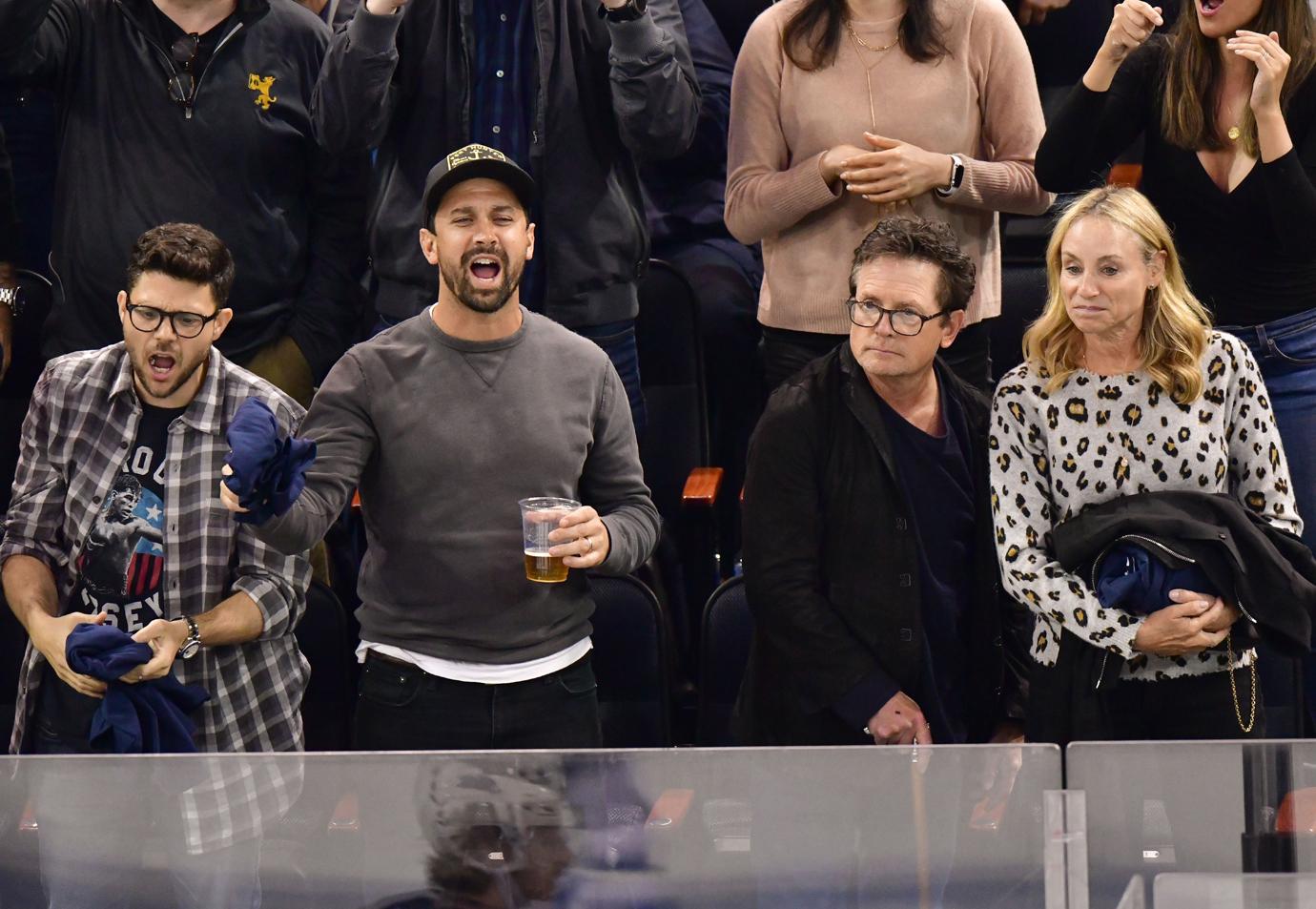 The pair attended the hockey game at Madison Square Garden in New York City.
Article continues below advertisement
Competition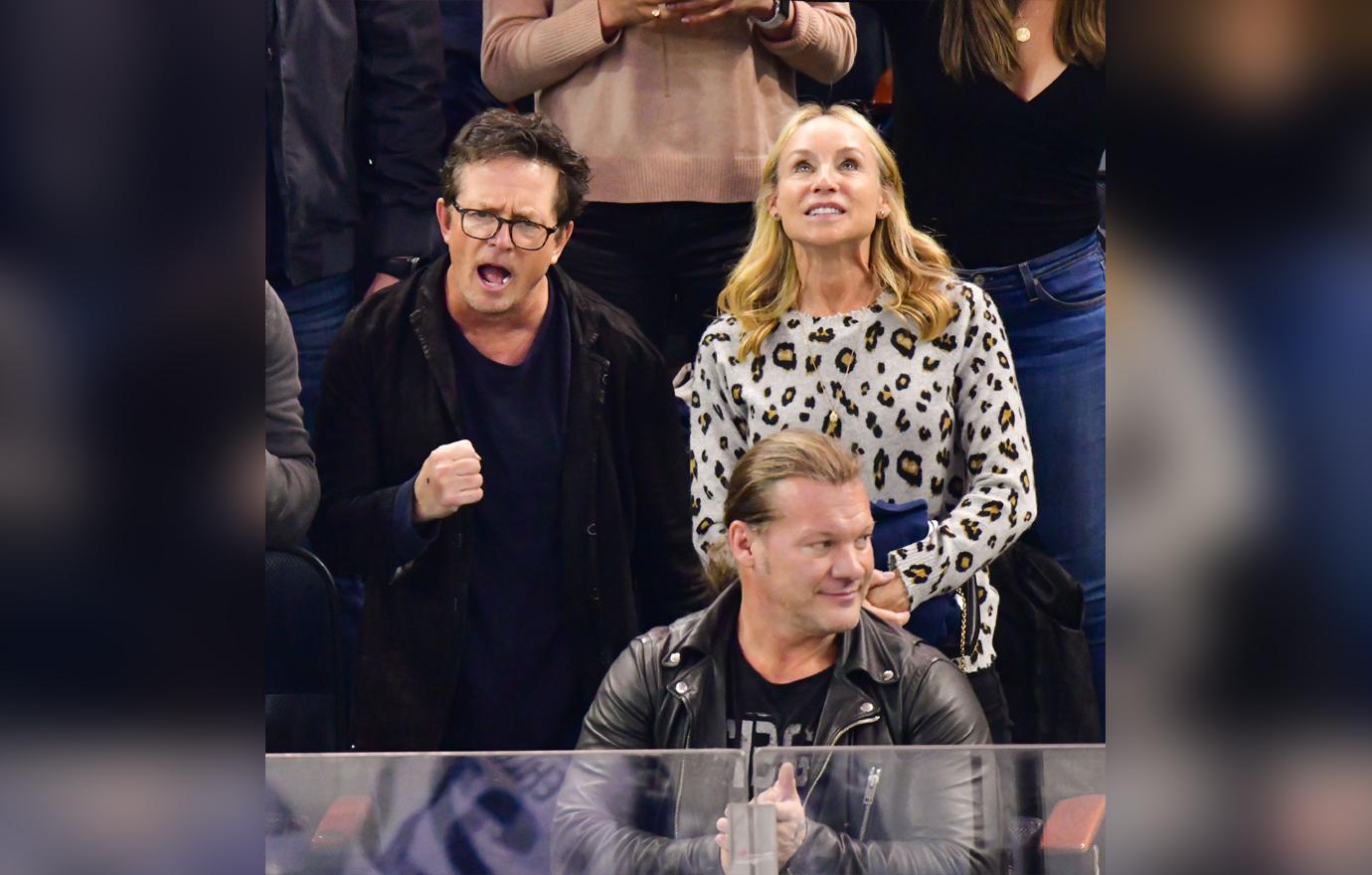 They watched along as the New York Rangers beat the Winnipeg Jets 6-4.
Article continues below advertisement
Good Game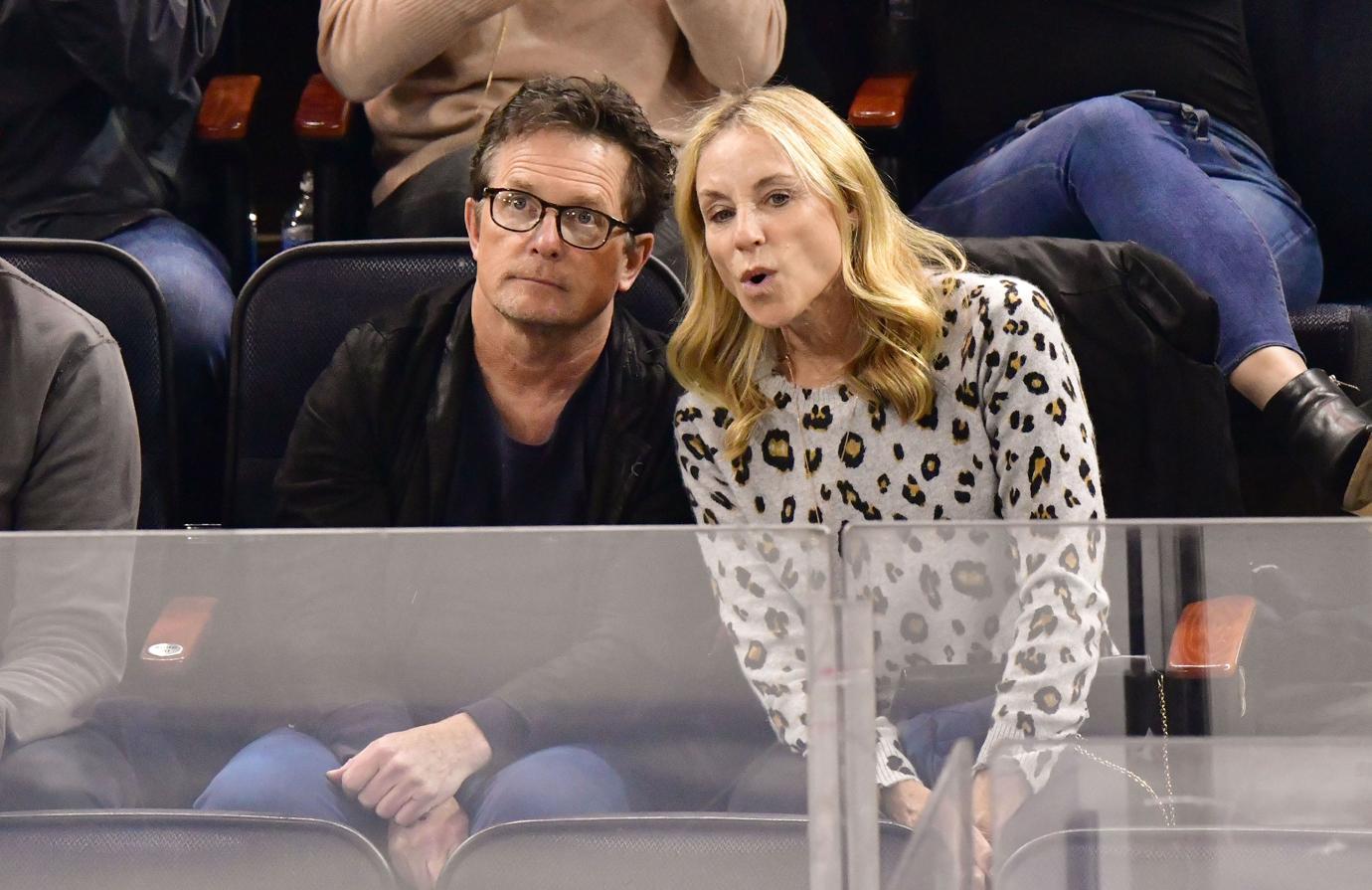 The couple couldn't keep their eyes off the intense game.
Article continues below advertisement
Date Night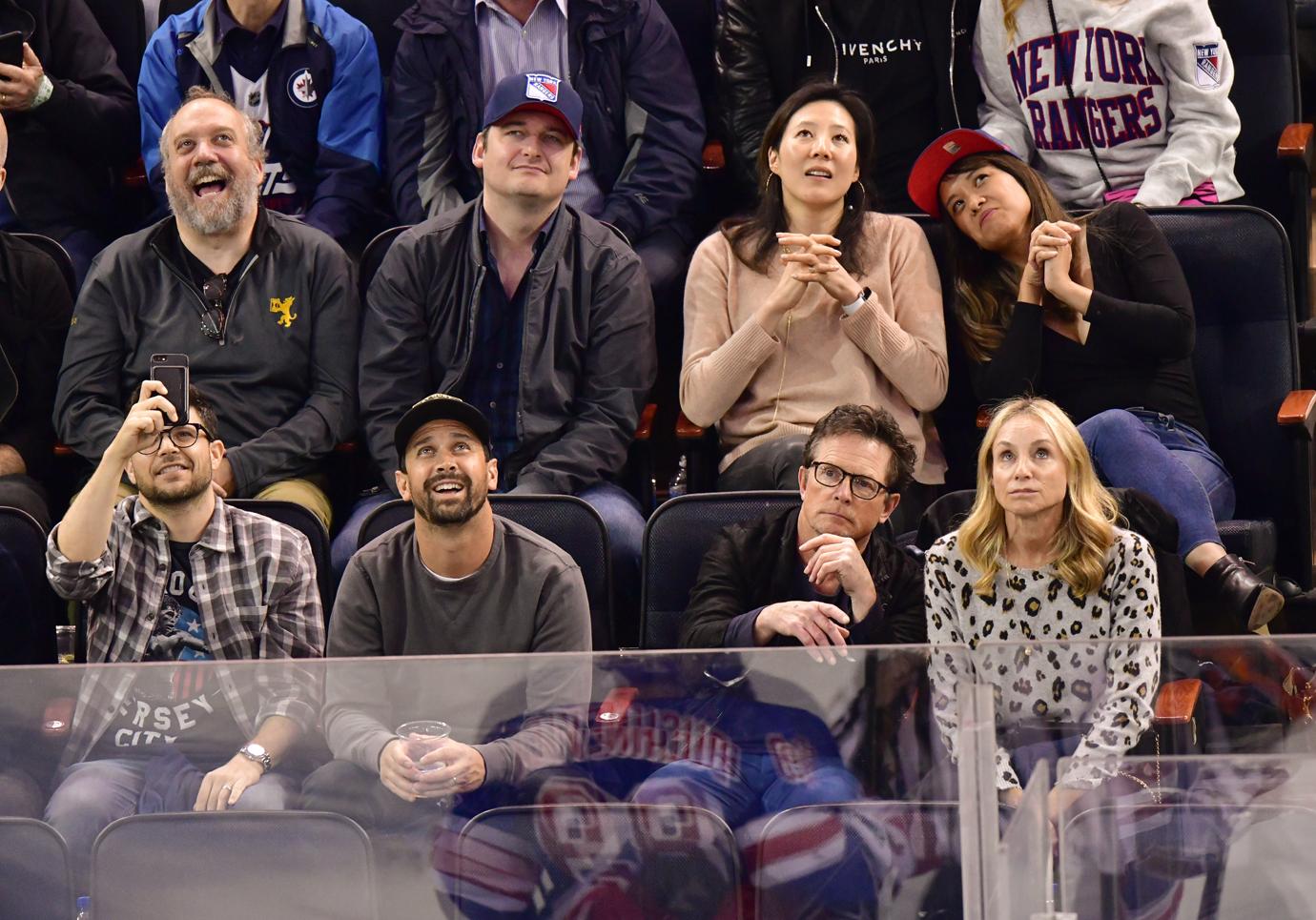 It seemed to be a fun date night for the lovebirds!