Splits, Plastic Surgery & A Family Feud! Meg Ryan's Secrets & Scandals Revealed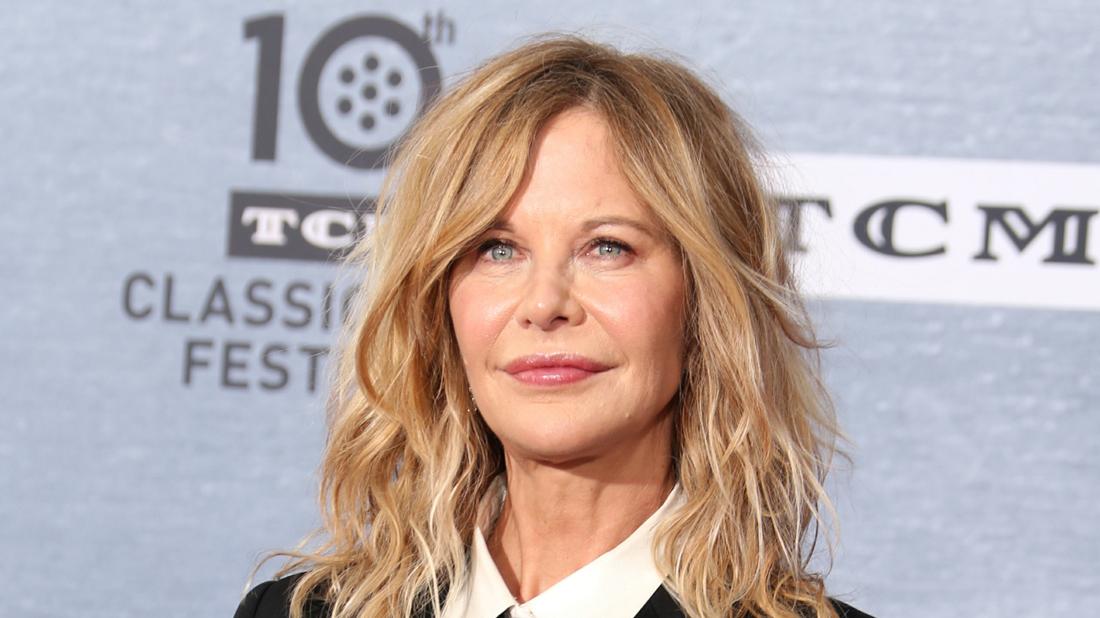 Meg Ryan has dumped fiancé John Mellencamp and called off their wedding plans for a second time. But the downfall of her relationship is not the first bump in the road for America's sweetheart.
As RadarOnline.com readers know, the When Harry Met Sally actress, 57, was once known as the ultimate romantic comedy super star — but behind the scenes, she was hiding more than a few dark secrets.
One of those was Ryan's bitter feud with her mother. Susan Jordan once complained about her famous daughter to the press during their estrangement, quickly tarnishing Ryan's good girl image.
Article continues below advertisement
Ryan's also had tumultuous relationships with famous men. The actress divorced Dennis Quaid after his cocaine problem and alleged cheating scandals.
The two had son Jack together, and in 2006 after their split, she adopted a second child, daughter Daisy, from China.
In 1999, Ryan shocked fans by romancing tough guy actor Russell Crowe while still technically married to Quaid. The romance was brief and she got a scarlet letter for jumping into Crowe's arms before her divorce was final.
She went on to have relationships with actors William Keane and Matthew Perry. Eventually, she found Mellencamp, 68. But their high profile, on-again, off-again romance has been quite messy.
The actress first split from the "Hurts So Good" singer in 2014 after a three-year romance. They reunited in the summer of 2017 after Mellencamp dated supermodel Christie Brinkley.
Ryan and Mellencamp got engaged in November 2018, but after a few months, a source told RadarOnline.com they've called it quits once again.
They weren't seen together for three months because, "They had a massive blowup, with both of them screaming at each other about all the issues that have kept them from marrying all these years! So Meg just told John to hit the highway!"
"They never stopped loving each other, but their problems didn't go away when they got back together," the insider said.
Scroll through RadarOnline.com's gallery for more on Ryan's secrets and scandals.
Rocked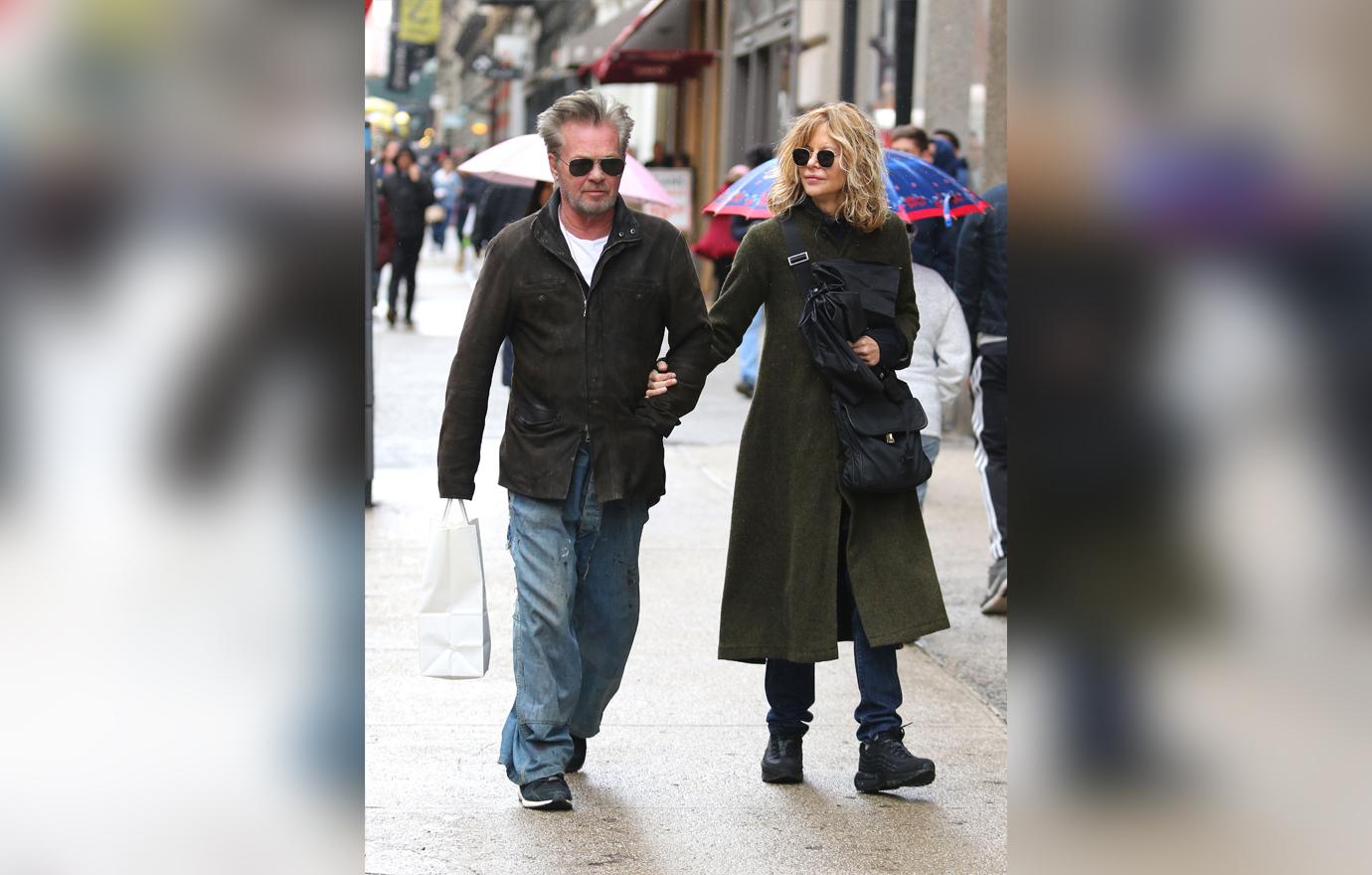 In the wake of Ryan's latest split from Mellencamp, a source told RadarOnline.com that she has always been suspicious of "Jack and Diane" singer's unwillingness to commit to her and her life in New York. "The truth is John really is a 'Small Town' guy. As much as he loved Meg, he couldn't be comfortable living in the largest city in the world," the insider said.
Article continues below advertisement
Different Worlds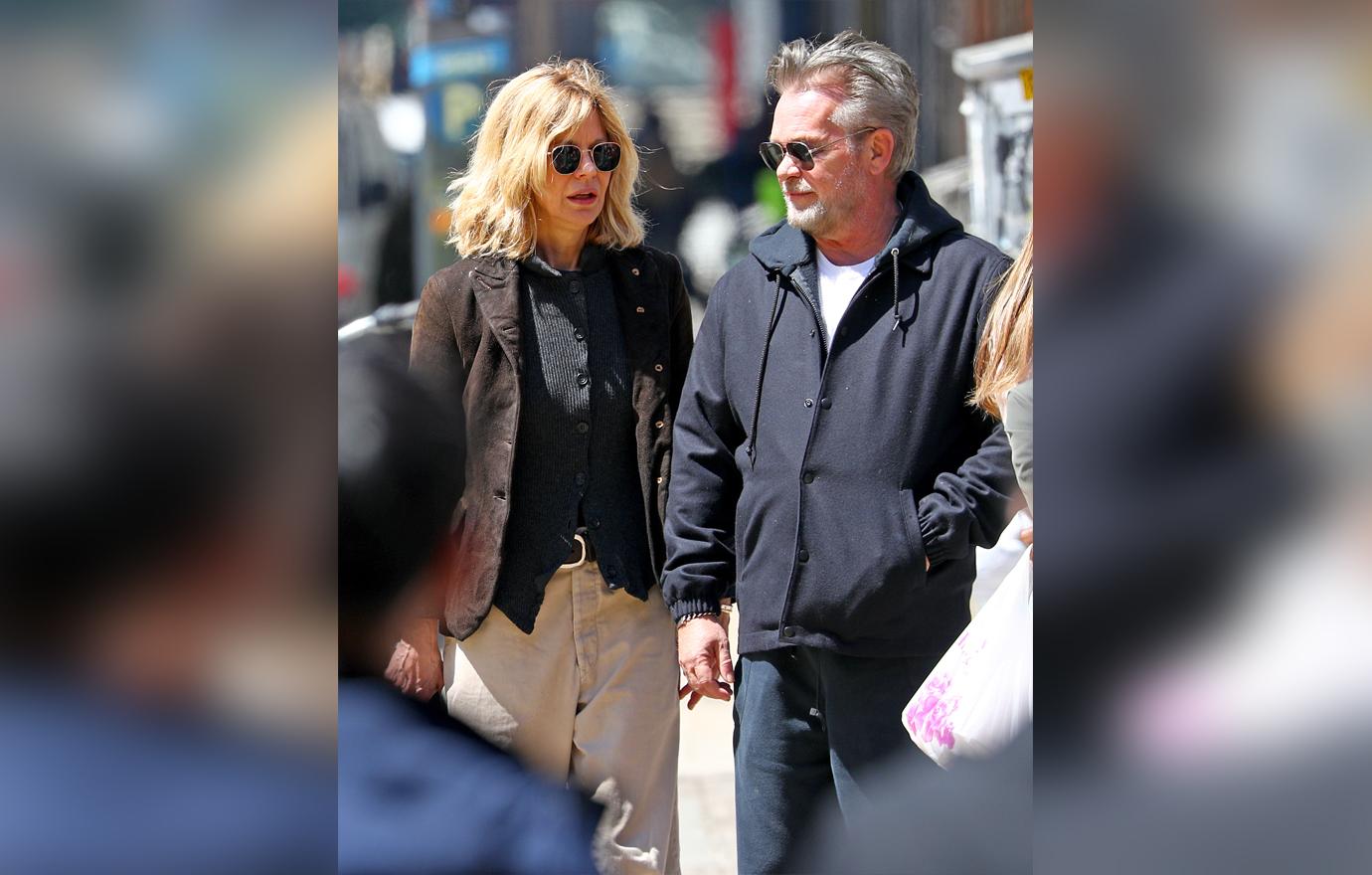 The Sleepless in Seattle actress and her rock star lover couldn't reconcile their differences. According to RadarOnline.com's source, Mellencamp flew back to his Indiana hometown any chance he got!
"He would go to his hometown in Seymour to clear his head. Sometimes John wouldn't even let Meg know he was there until after his plane landed. It would drive her crazy," the insider noted.
Article continues below advertisement
Marriage Hell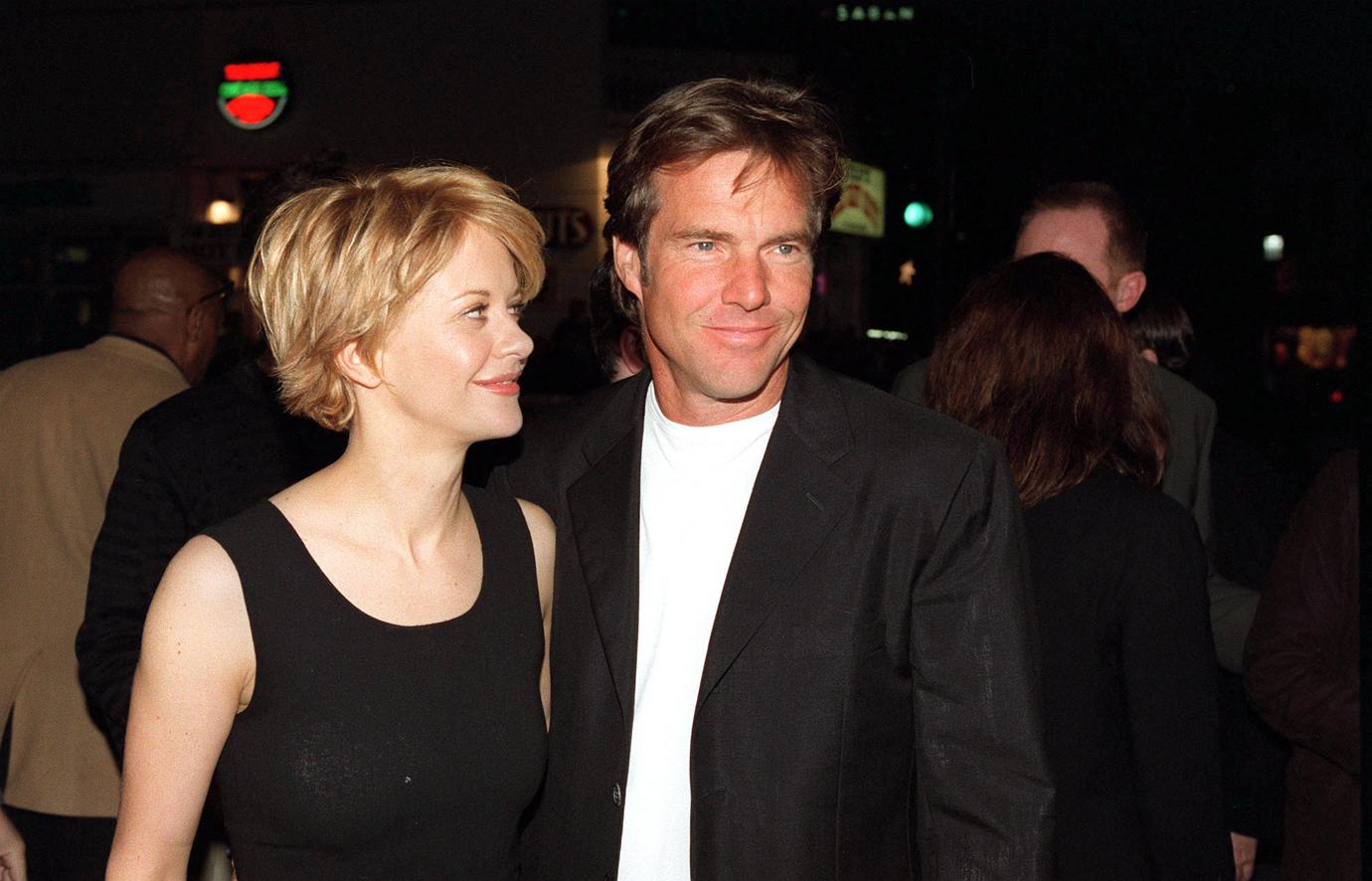 "Dennis was not faithful to me for a long time, and that was very painful. I found out more about that once I was divorced," Ryan claimed about her 2001 breakup from Quaid.
The Big Easy hunk responded to the New York Daily News at the time, "It was eight years ago, and I find it unbelievable that Meg continues publicly to rehash and rewrite the story of our relationship. Also, I find it regrettable that our son, Jack, has to be reminded in a public way of the turmoil and pain that every child feels in a divorce."
Article continues below advertisement
Hollywood Heartbreak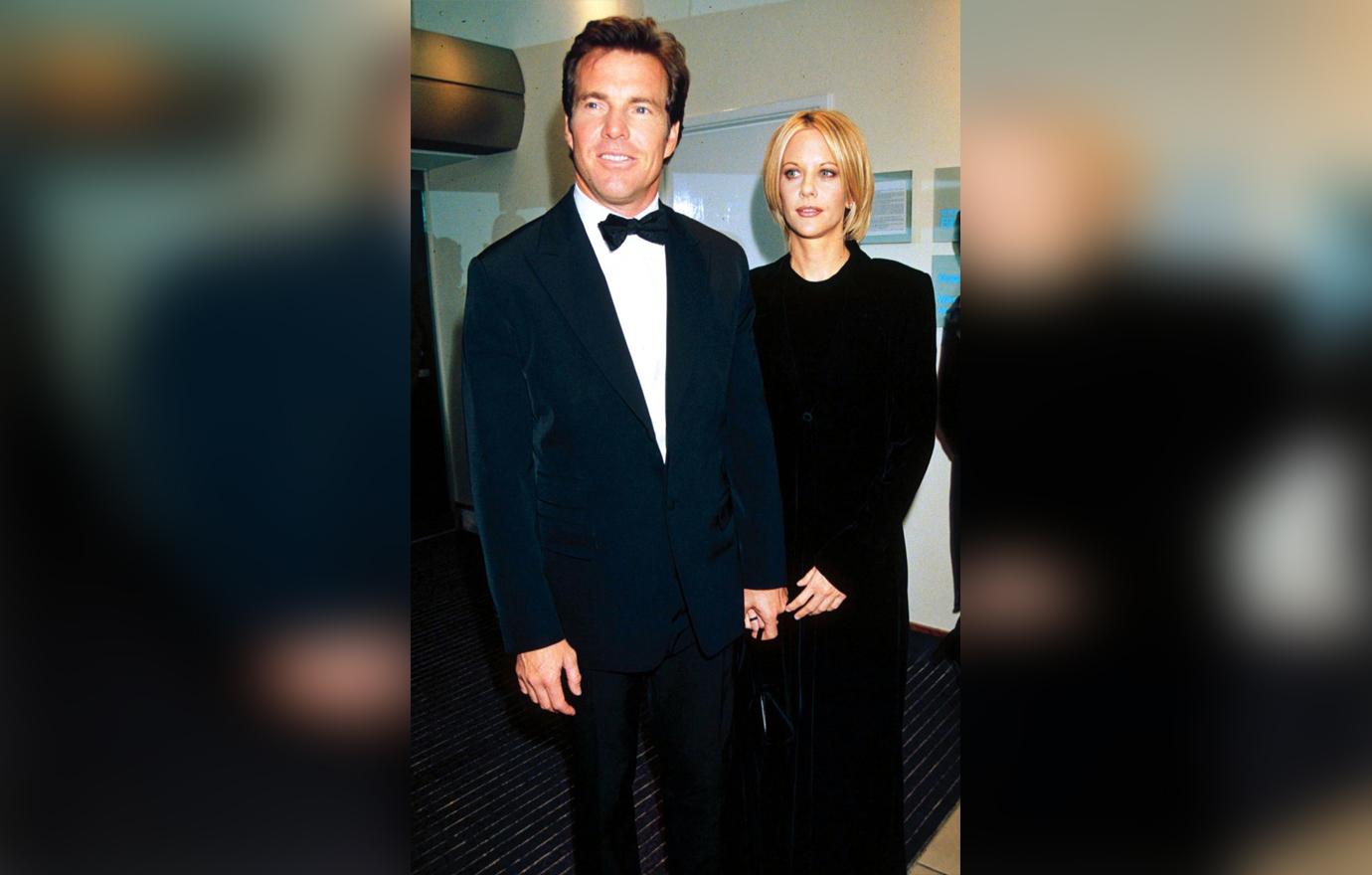 Quaid has said Ryan's fame "weighed" on him during their time together, adding that it affected his career. "And I have to admit it, I actually did feel like I disappeared."
Article continues below advertisement
Drug Problems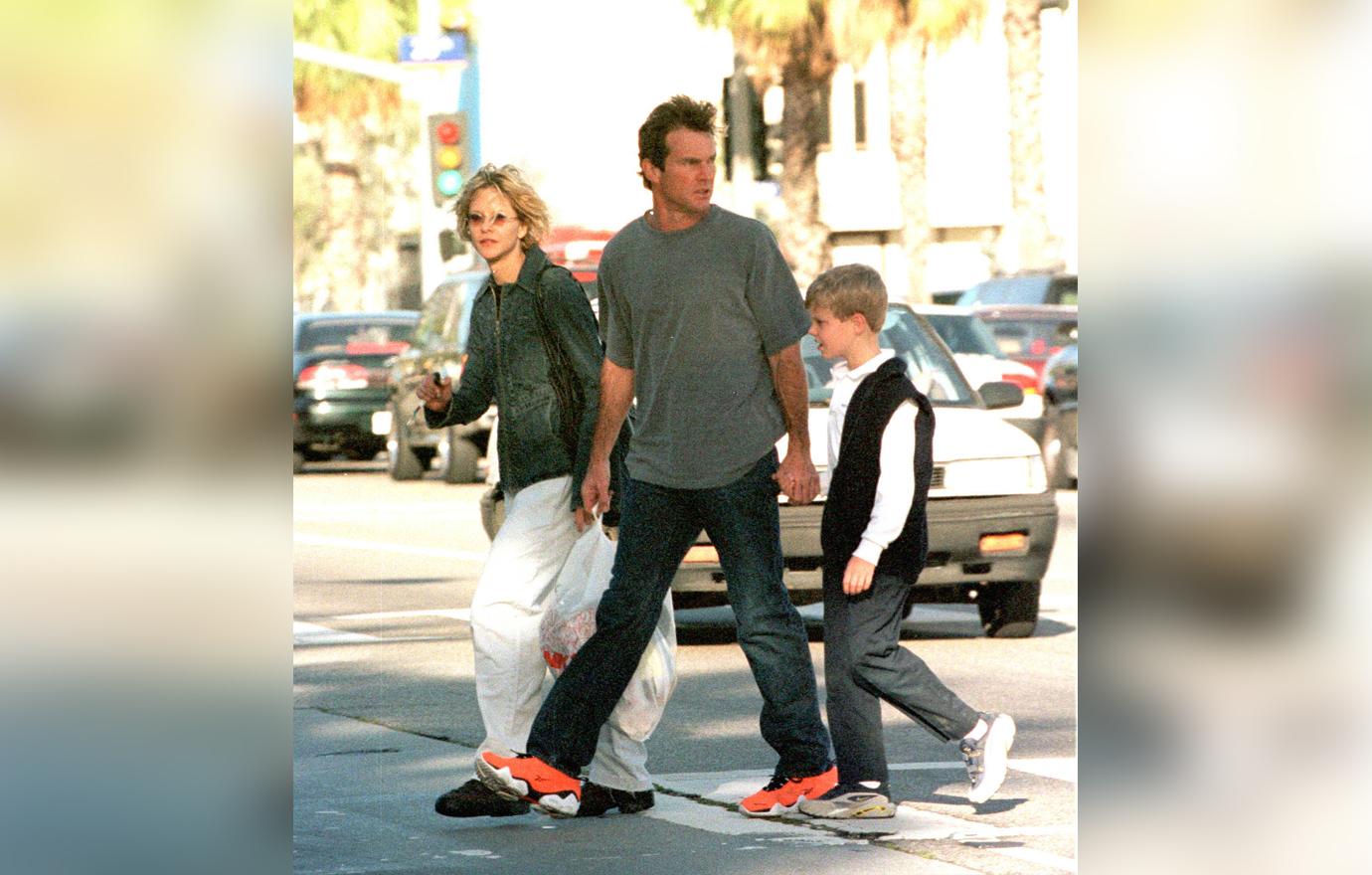 Quaid's cocaine addiction was exposed when the actor checked into rehab. Many say his habit wrecked his marriage to Ryan.
The actor is now clean and sober.
Article continues below advertisement
Wild Time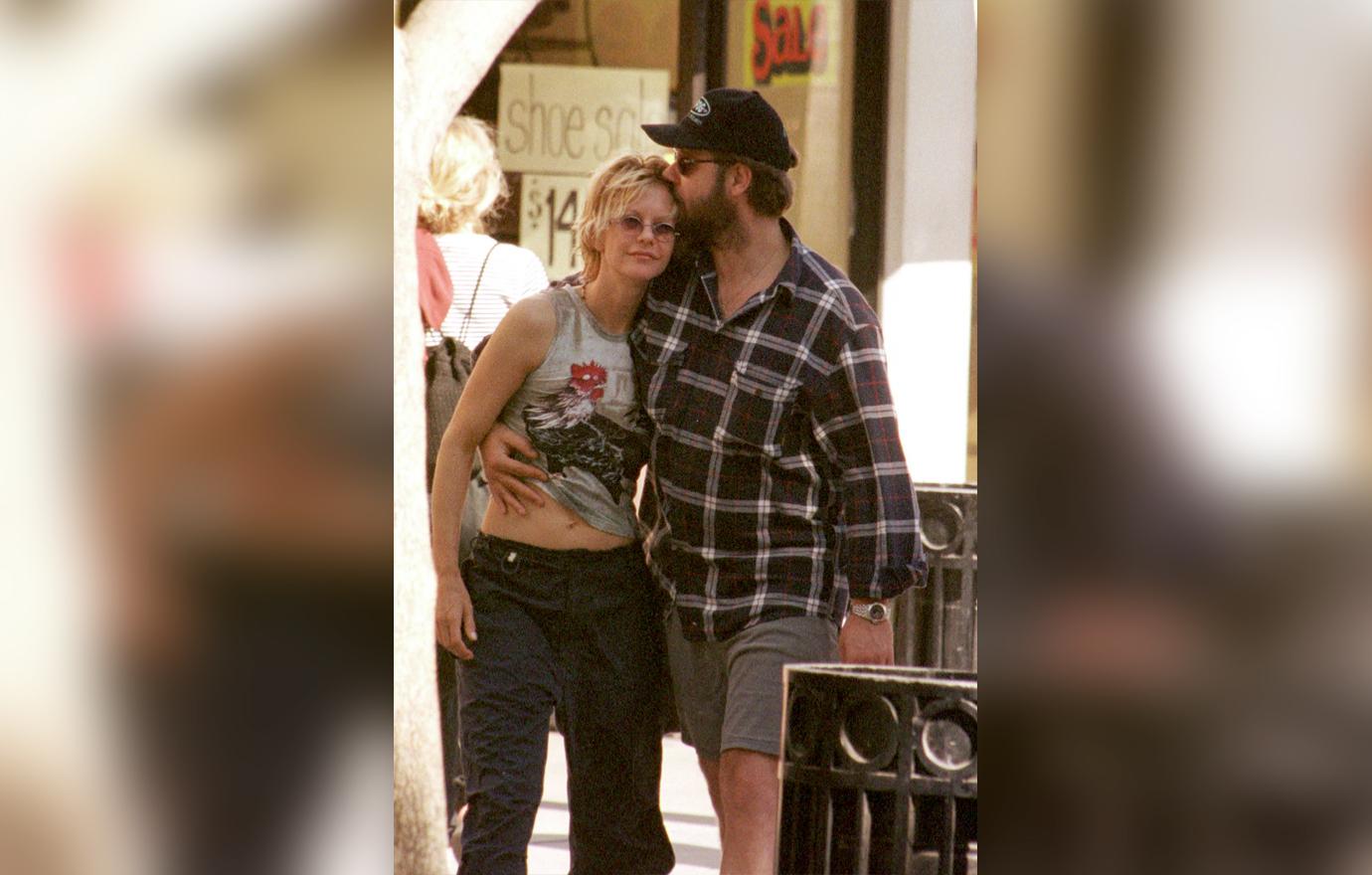 Previously squeaky clean Ryan's romance with Russell Crowe shocked her fans.
She got bad press for hooking up with the Australian movie star before her divorce from Quaid. "So this is what it feels like to be the Scarlet Woman," Ryan told W magazine in October of 2000. "I'm having that experience now!"
Article continues below advertisement
Drama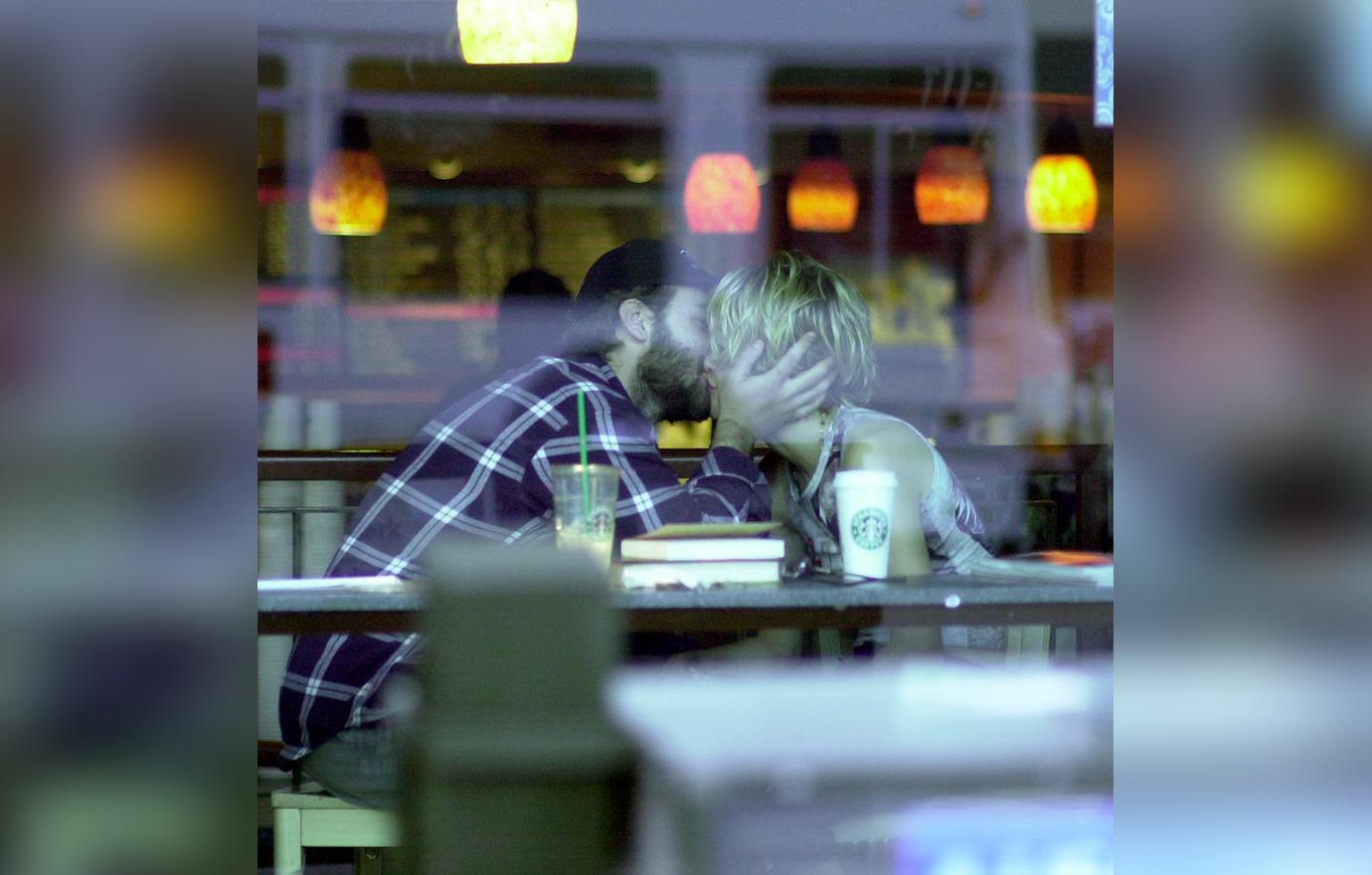 The actress insisted that Crowe played no role in the end of her marriage to Quaid: "The reasons we broke up have nothing to do with another person."
But at the time, her canoodling with Crowe made her a spectacle during a hotel rendezvous. She recalled, "People stopped talking and stared at me. And then I got to the elevator and instead of falling apart and going, 'Ooh,' I just started laughing."
Her love for Crowe didn't last.
Article continues below advertisement
Friendly Relationship?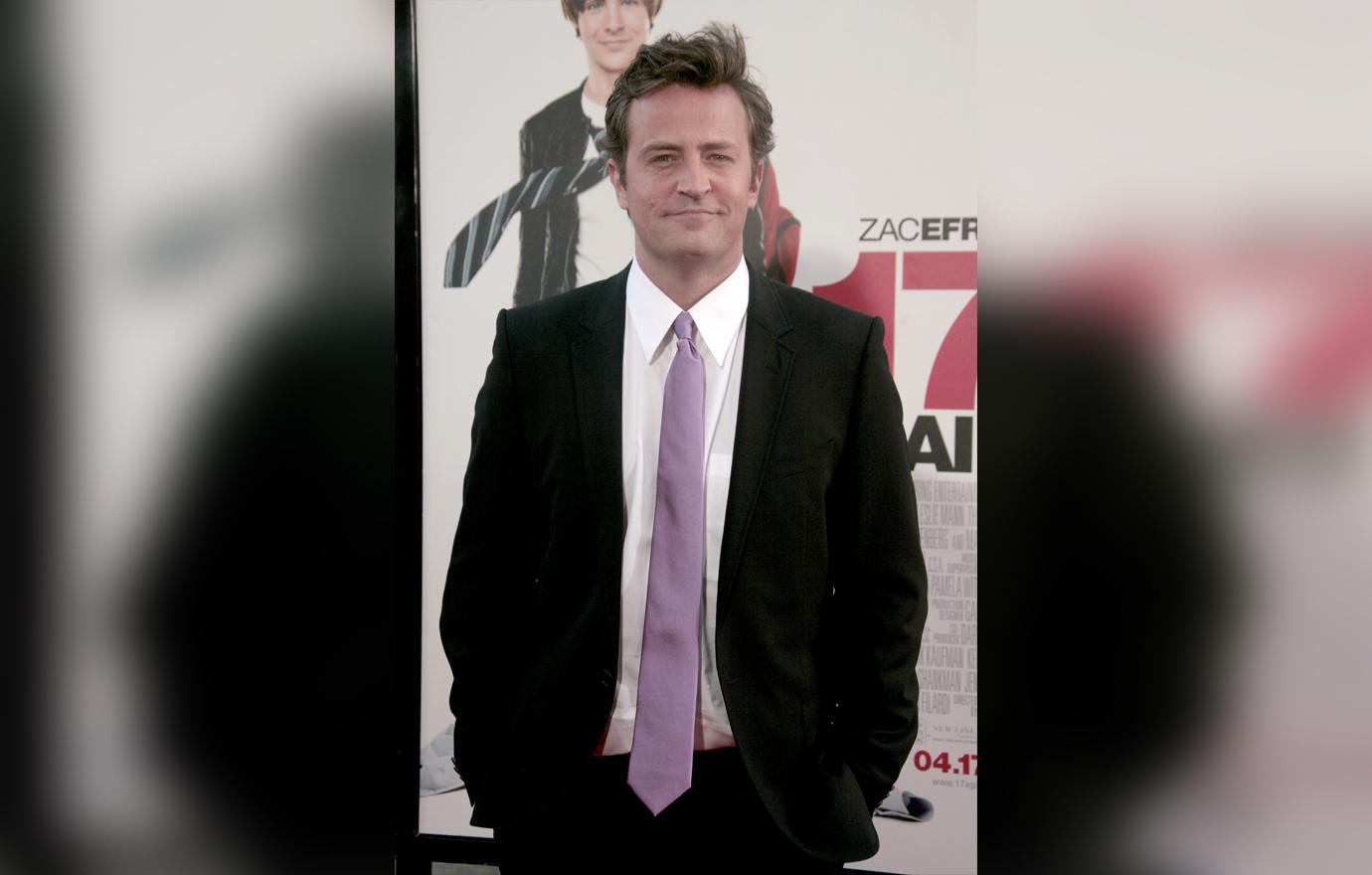 In 2007, Ryan was seen on dates with Matthew Perry but things soon fizzled.
Article continues below advertisement
Broken Family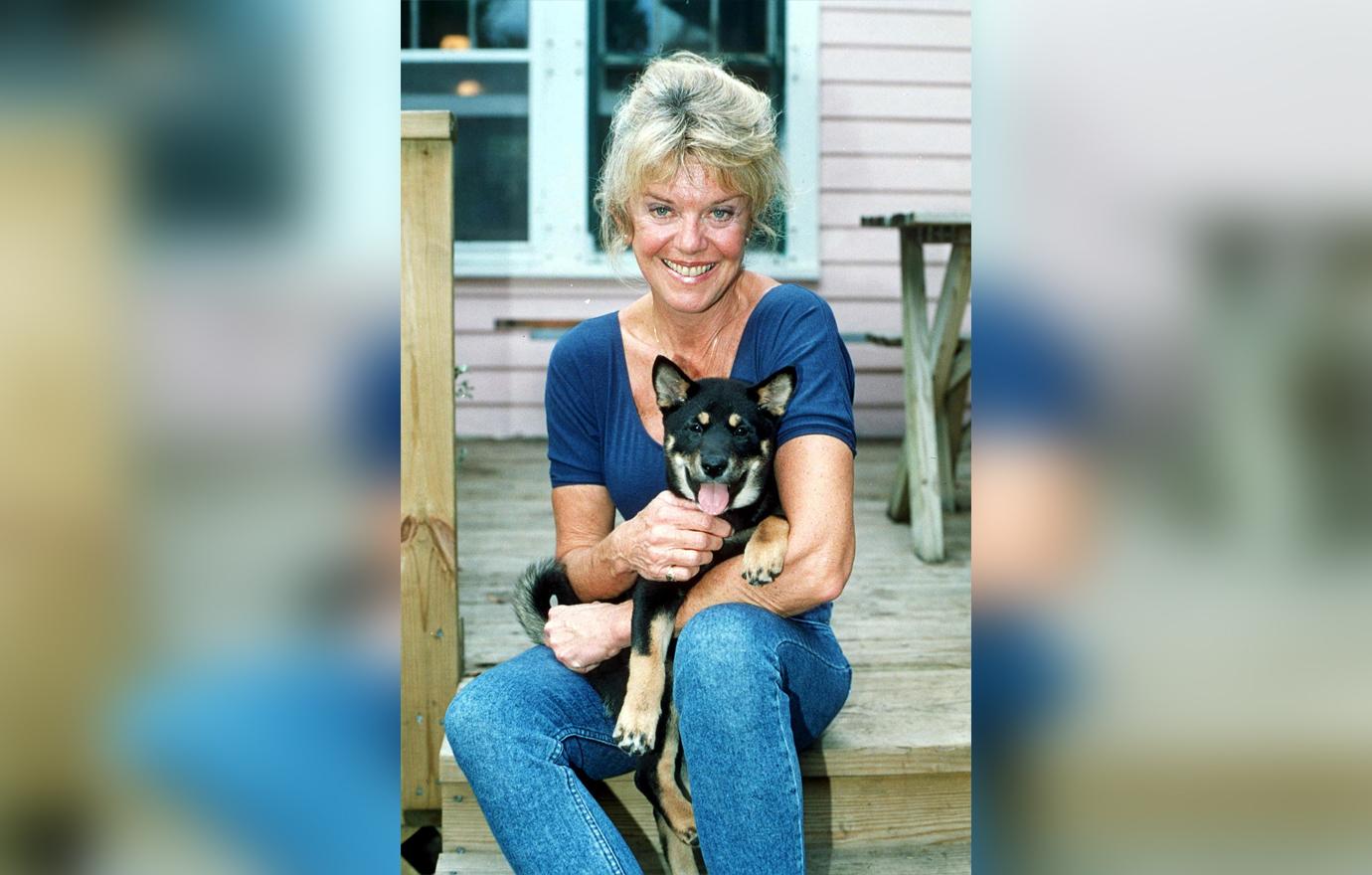 Ryan's feud with her mother Susan Jordan began when she began dating Quaid. The star's mom thought the actor was a bad influence due to his drug issues, and so when the two got married, Jordan was not invited.
The two eventually divorced, with Ryan allegedly blaming her failed marriage on Jordan.
Article continues below advertisement
Strangers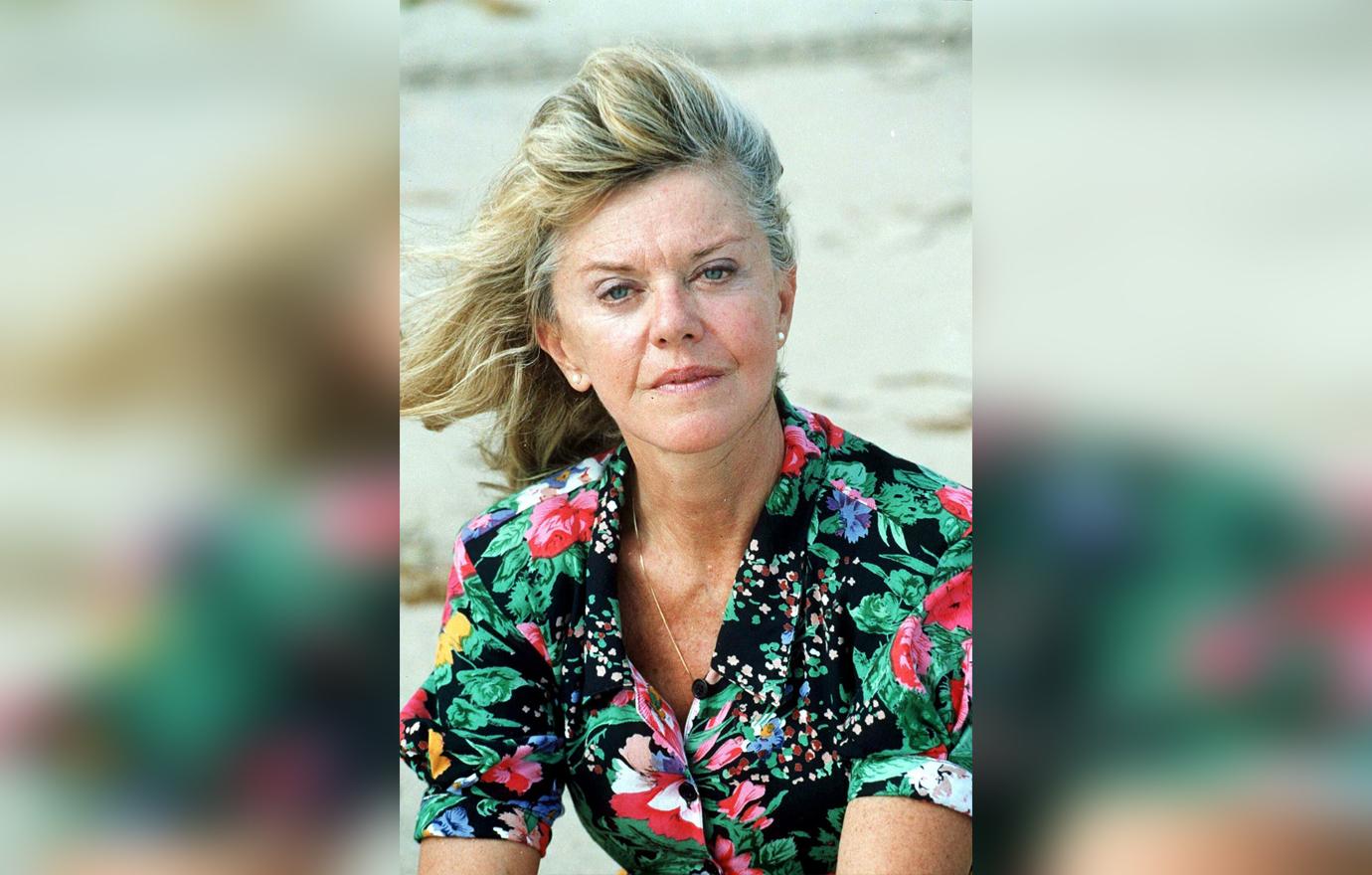 "These were lies constructed by my own daughter in order to enhance her image and certainly, to protect Dennis Quaid," Jordan told reporters.
The two remain estranged today.
Article continues below advertisement
Love Life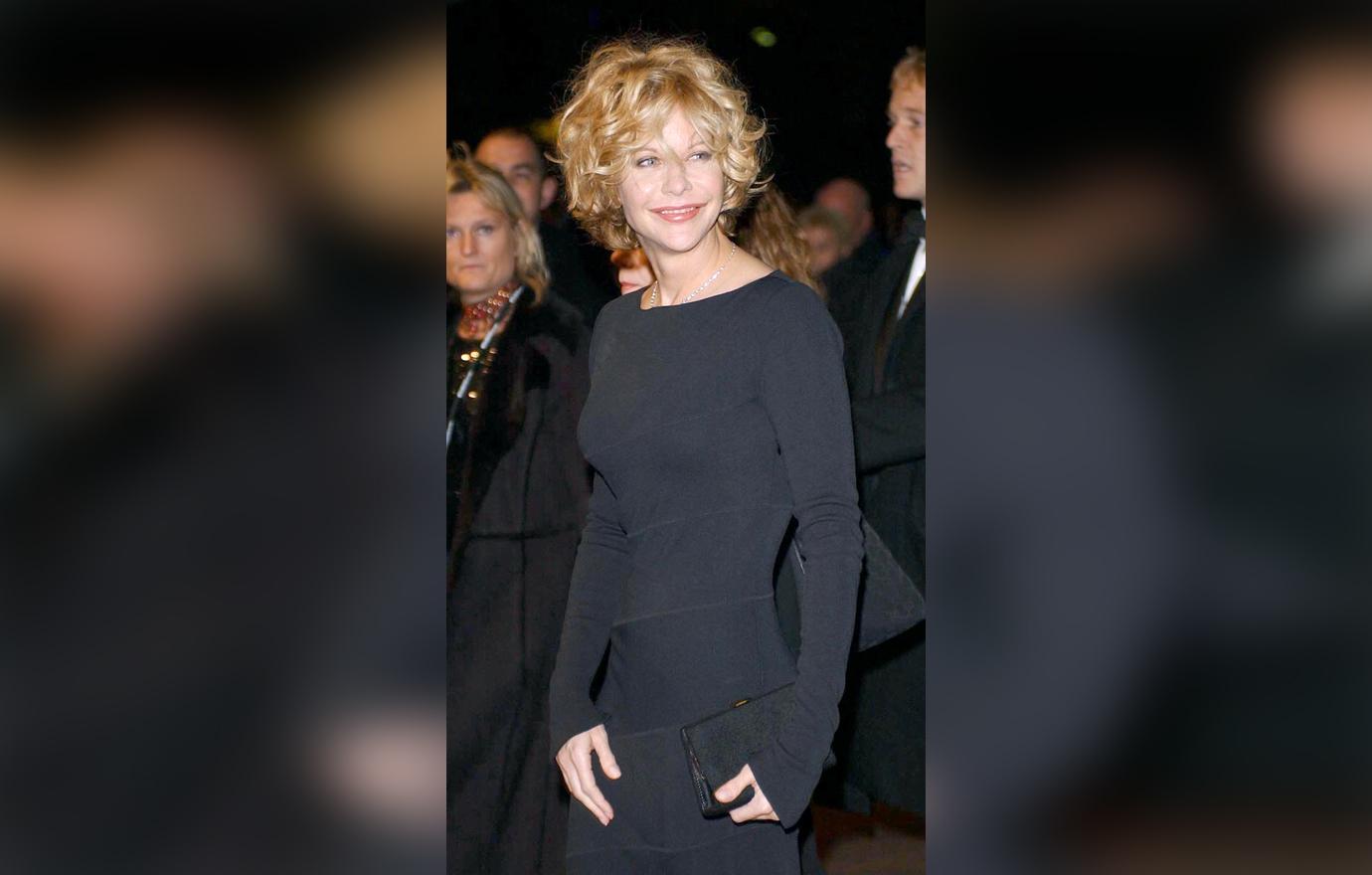 In 2003, Ryan was rumored to be dating actor William Keane. The two had been friends for years, and shared a passion for yoga.
"I'm having some fun," Ryan told Dateline at the time.
Article continues below advertisement
Plastic Surgery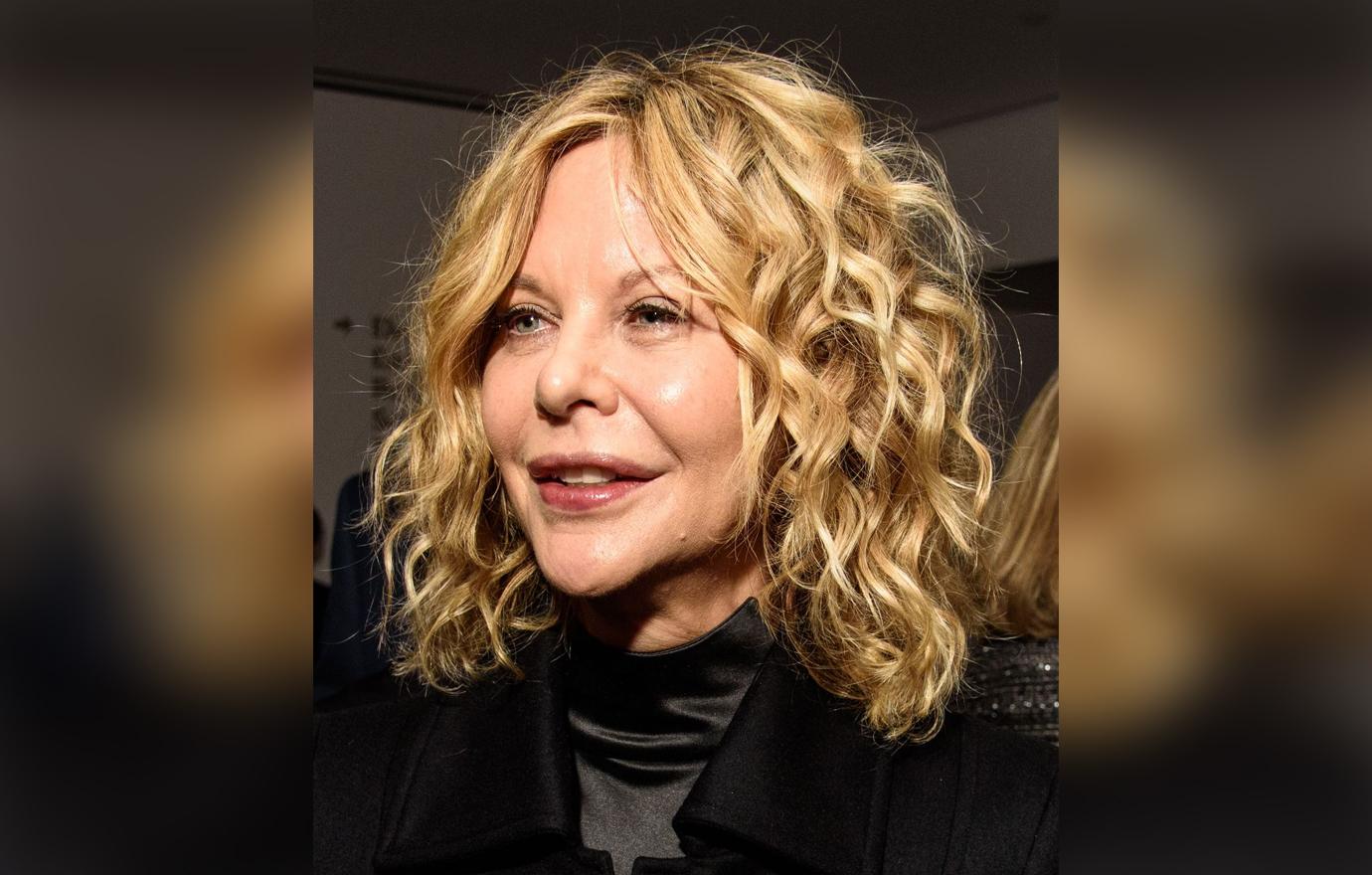 Ryan was slammed over alleged plastic surgery after she appeared unrecognizable.
In 2015, fans and cosmetic surgeons who hadn't treated the You've Got Mail actress felt she'd gone too far.
Article continues below advertisement
Under The Knife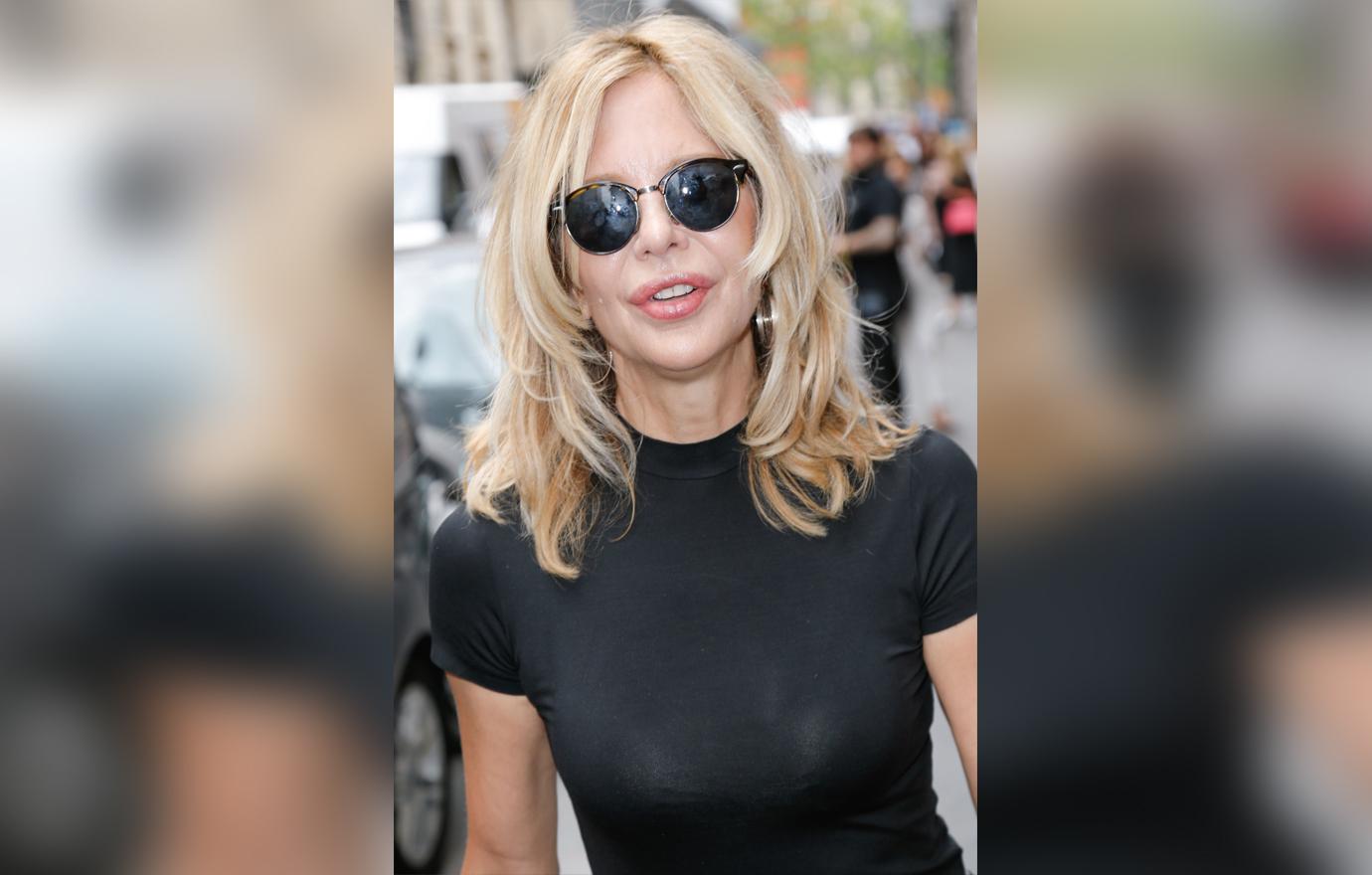 "When Meg's out and about in Martha's Vineyard, where she has a home, the locals hardly recognize her," said a concerned friend.
"It's rumored Meg had a facelift and fillers," an insider also told RadarOnline.com at the time. "Actually, it's obvious because her forehead and the area between her eyes don't move."
Article continues below advertisement
Changing Her Image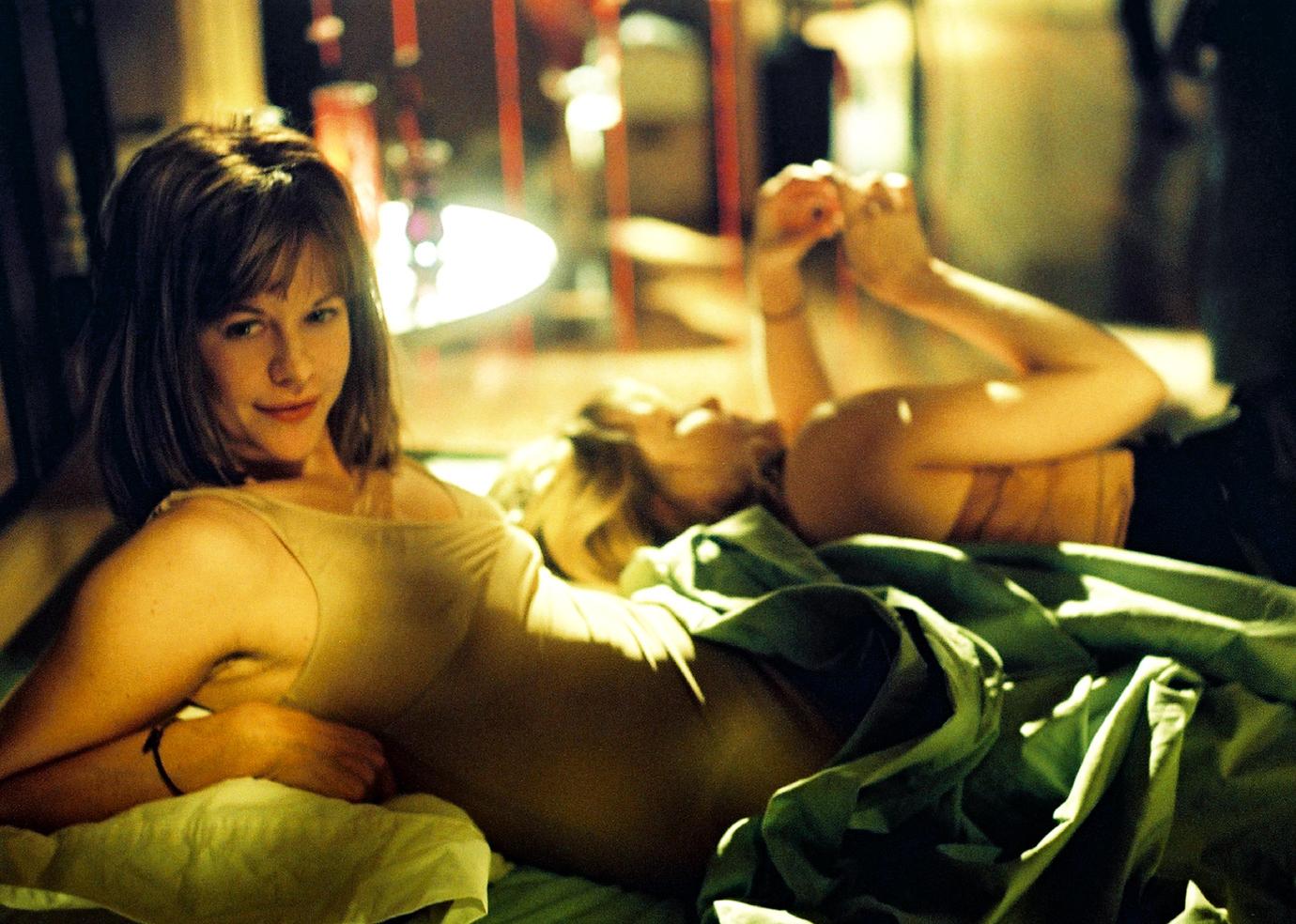 In the 2003 film In The Cut, Ryan stunned fans with nudity and graphic love scenes with costar Mark Ruffalo.
"I love how sexuality is explored in this movie," Ryan told reporters at the time.