Depression, Drugs & Abuse! Inside The Tragic Life Of Linkin Park's Chester Bennington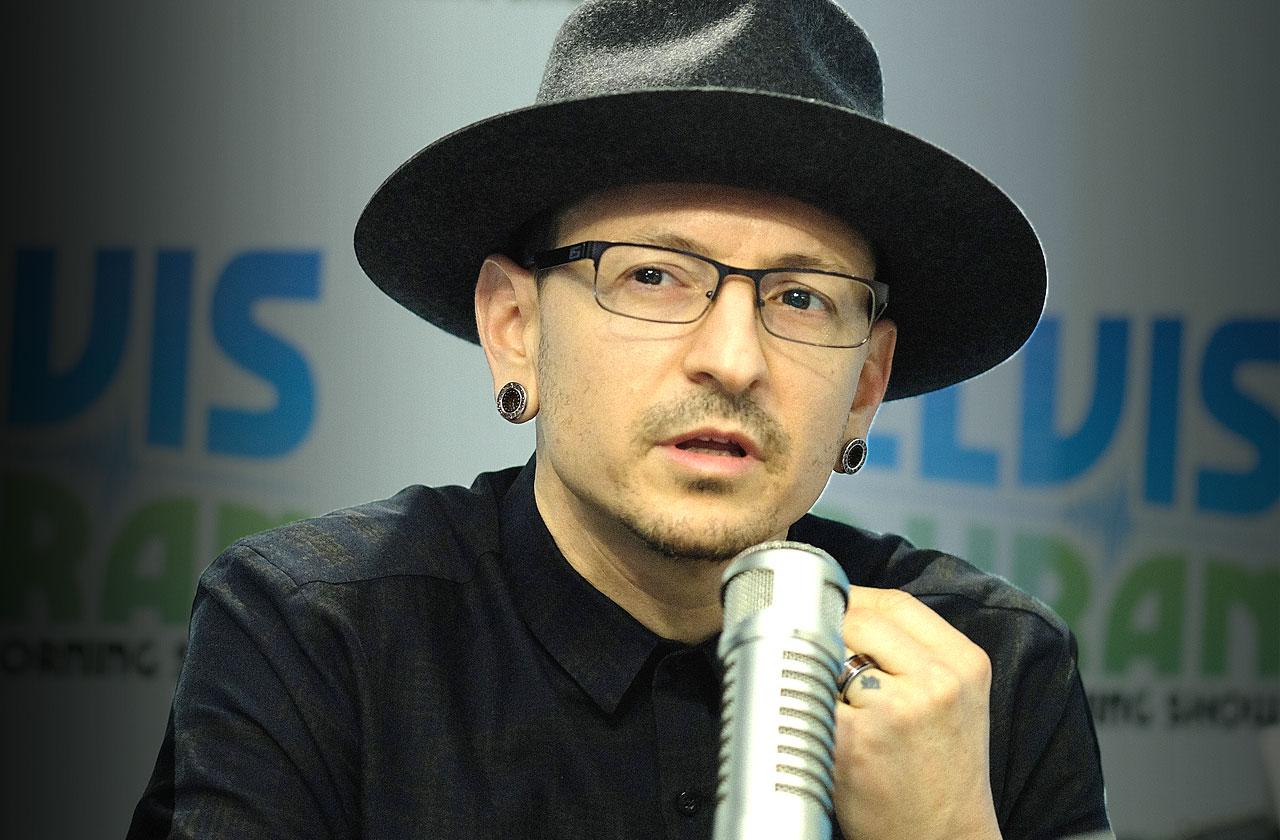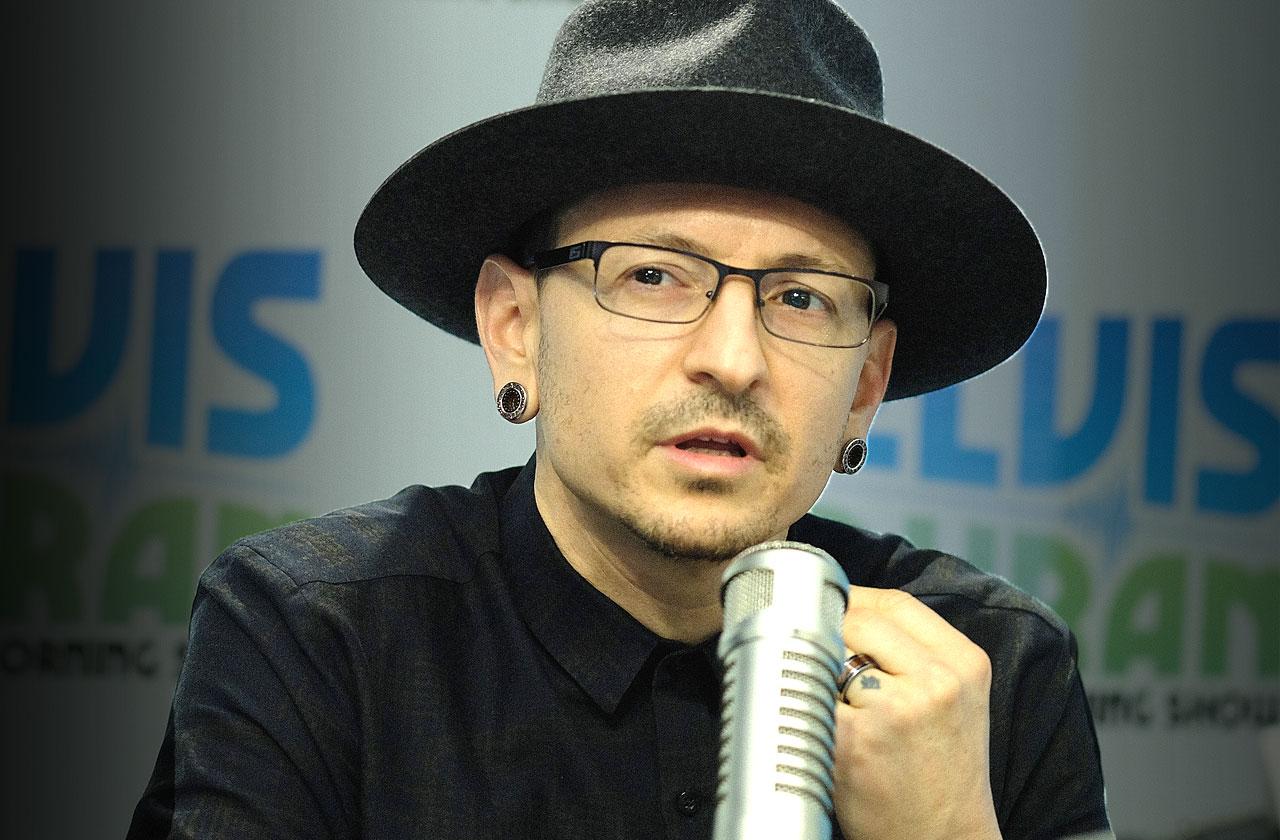 Chester Bennington tragically passed away Thursday morning at his Southern California's Palos Verdes Estates after killing himself by hanging, and RadarOnline.com has learned that the Linkin Park singer battled a series of demons in the years leading up to his suicide. In a chilling discovery, Bennington even hinted at thoughts of suicide as recent as February via the bands single "Heavy." In the chorus, he talks about depression and how life's bringing him down before hauntingly adding, "If I just let go, I'd be set free." From depression and drug use to abuse, click through for the grim details into the the late 41-year-old's tragic downward spiral.
Article continues below advertisement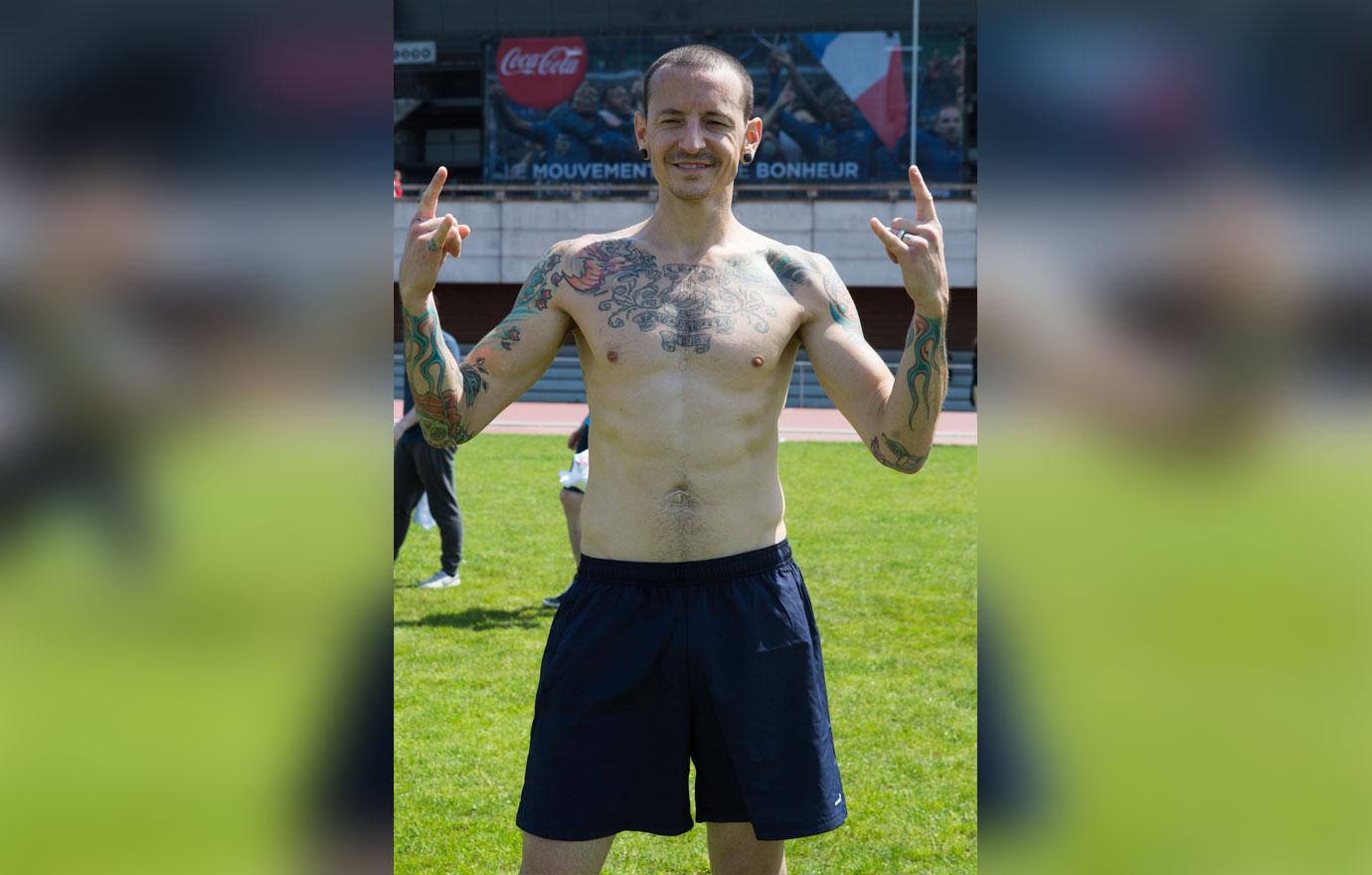 Despite his massive success and unending support from friends, fans, and family, Bennington's emotional turmoil ultimately won in the end. At a young age, Bennington was no stranger to the hard ways of the world. Growing up in Phoenix and the youngest of four, his parents split up when he was only 11.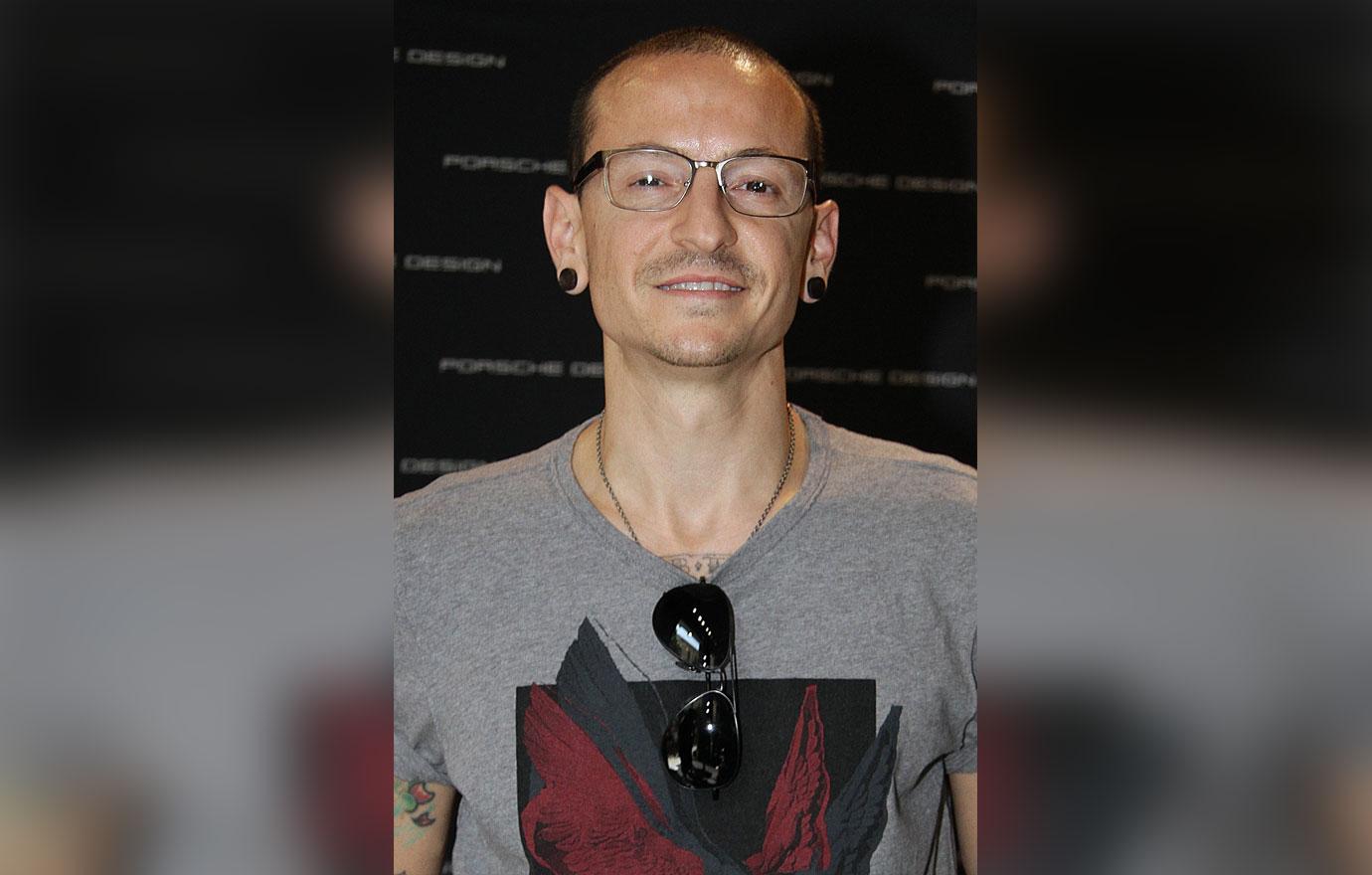 Back in a 2002 interview with Rolling Stone, the singer admitted he was desensitized by his father's career as a cop who investigated sex crimes. "He was hardened by dealing with the s**t of the world every day," Bennington said of his dad. "So he brought a lot of that home. It was a very emotional situation."
Article continues below advertisement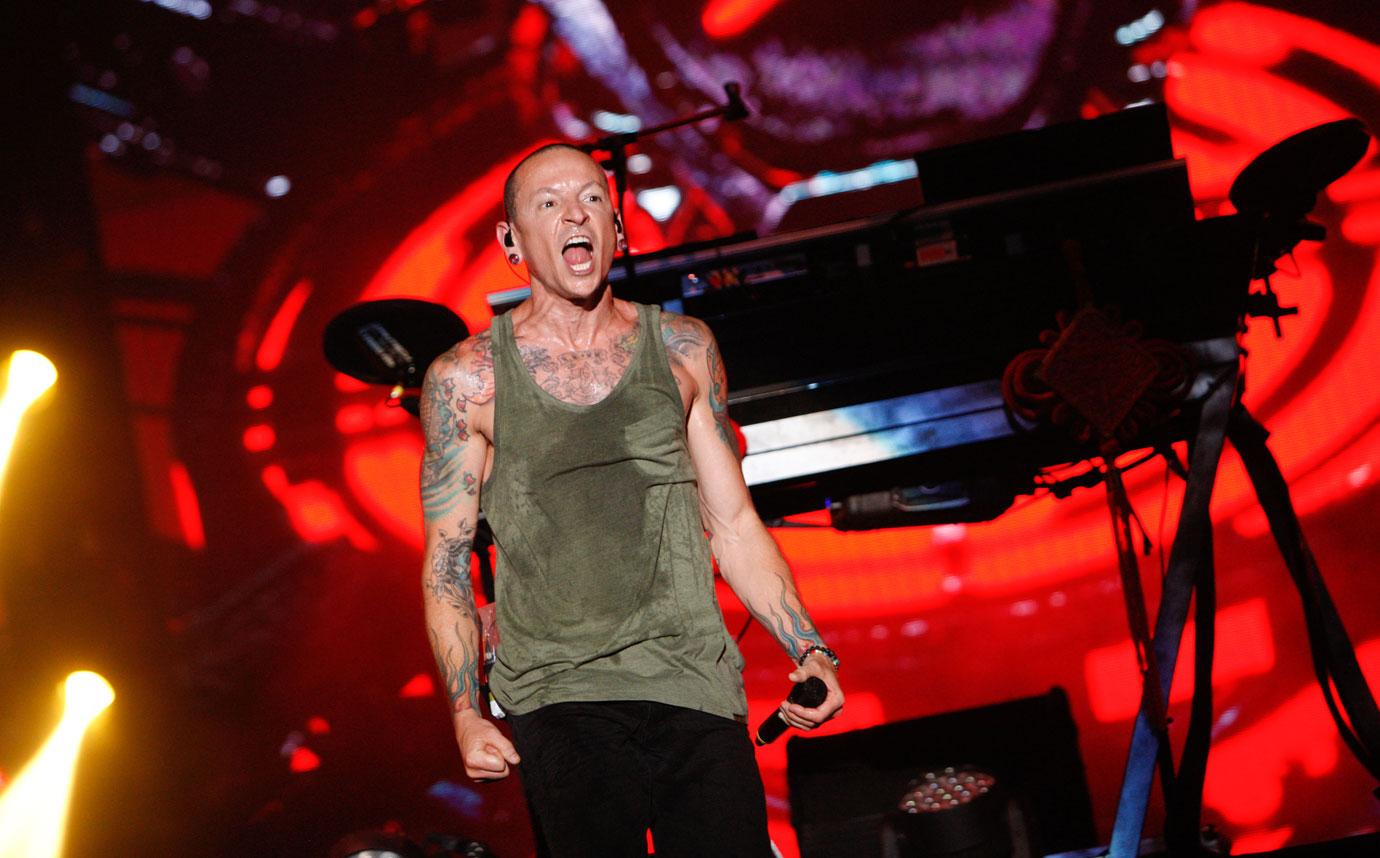 Bennington would later go on to reveal that he'd been sexually abused by an older male when he was a child -- an event which would later turn him onto drugs. "No one in my family molested me," he said. "It was people who were around me. Coming from a broken home, it was easy to fall into thinking, 'This is OK.'"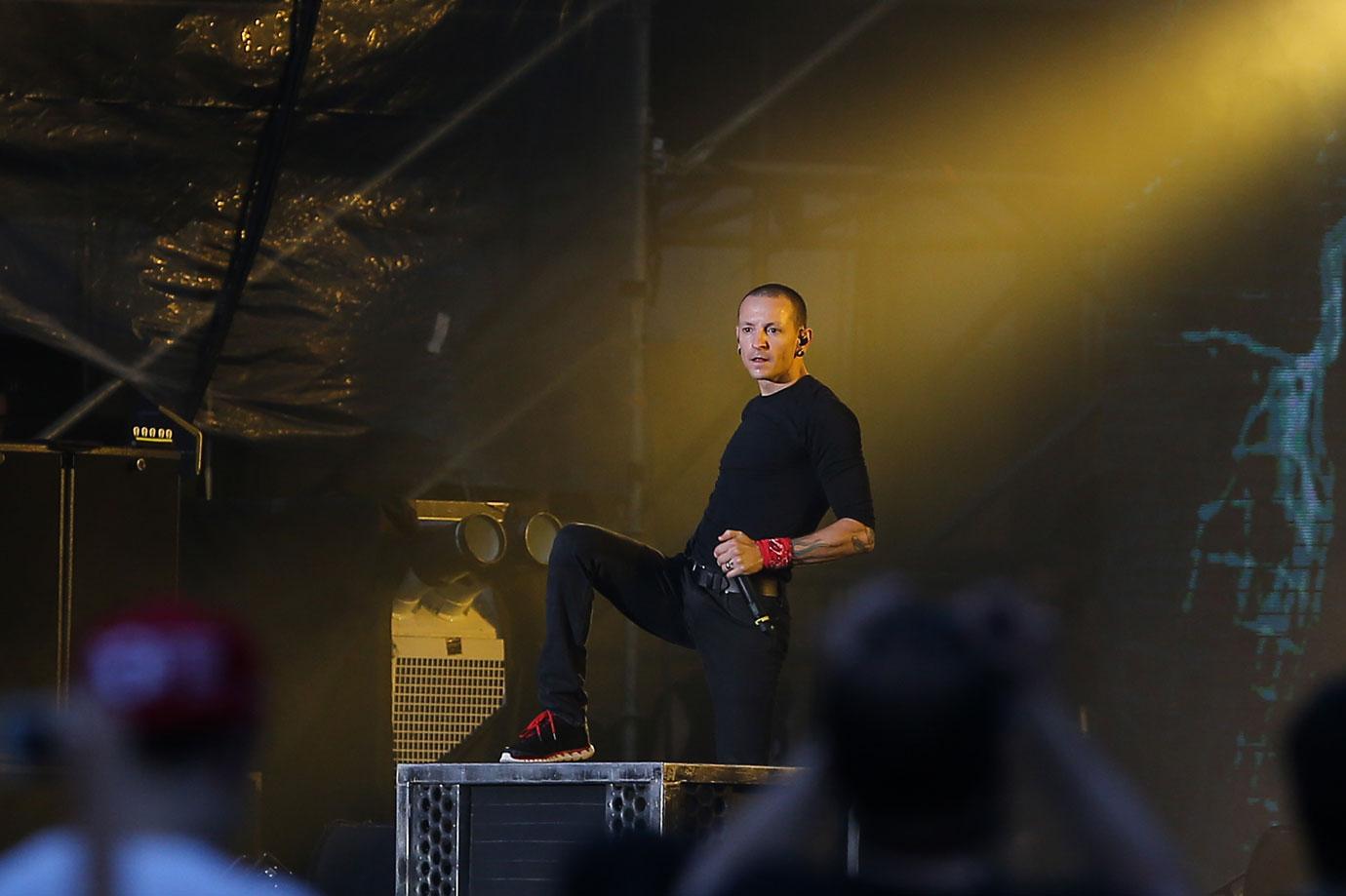 Bennington was only 13-years-old when he started abusing drugs and alcohol. An addiction he would continue to battle for the rest of his life. "I was a lot more confident when I was high. I felt like I had more control over my environment when I was on hallucinogens or drinking." His drugs of choice went from alcohol and LSD to cocaine and methamphetamine.
MORE ON:
Chester Bennington
Article continues below advertisement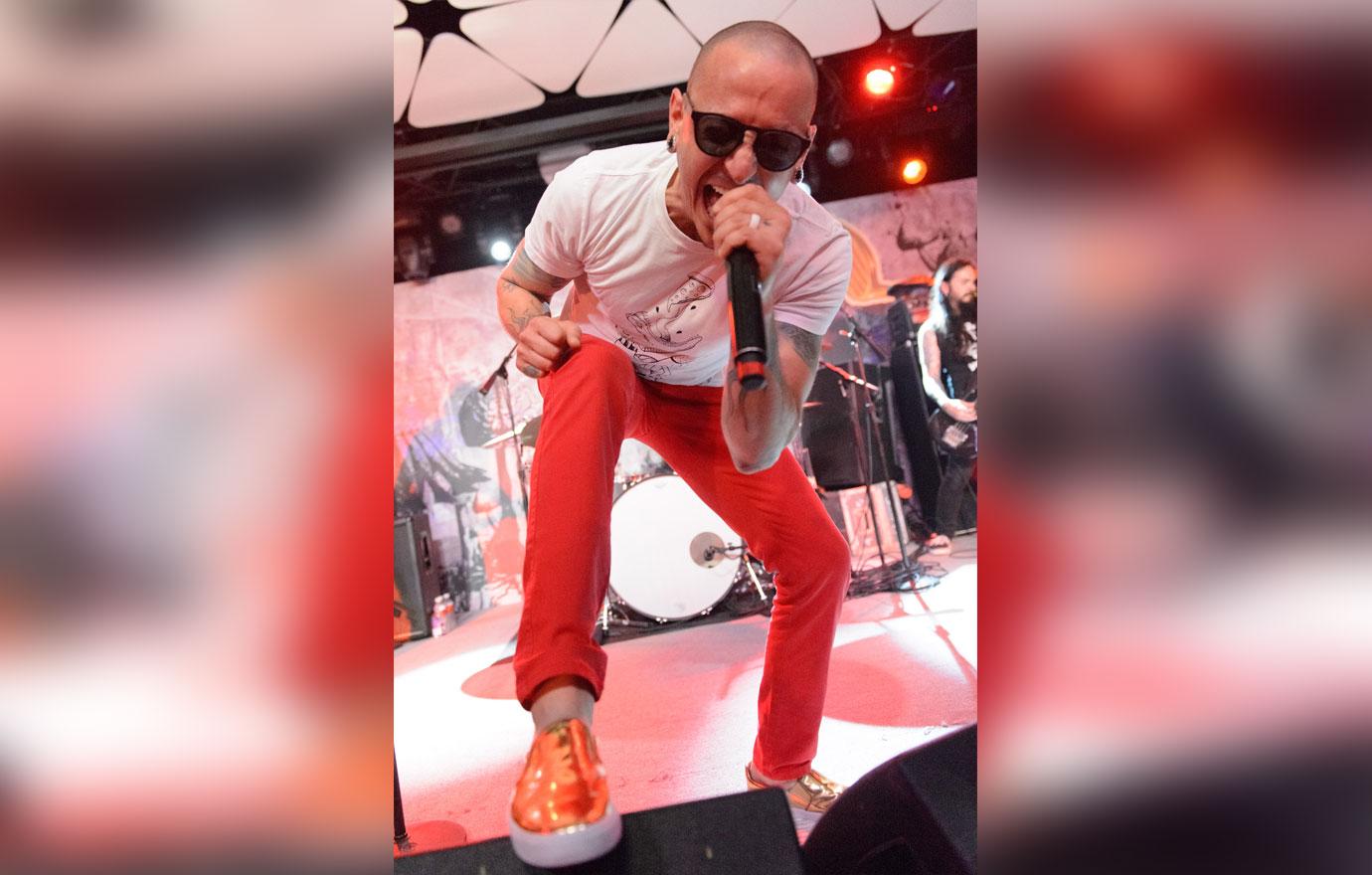 In a candid interview with The Pulse Radio a few years back, he opened up about his ongoing struggles with alcohol and drug abuse. "I lived on alcohol. It was either beer, or Jack and Coke, or Jack Daniels in a pint glass with ice. And then it got to the point where my wife said to me about seven months after we got together, she goes, 'I don't think there's been a day since I've known you that you haven't drank.' And I was like, 'What are you talking about? That's crazy'—as I'm drinking a Jack and Coke. That was where my life went."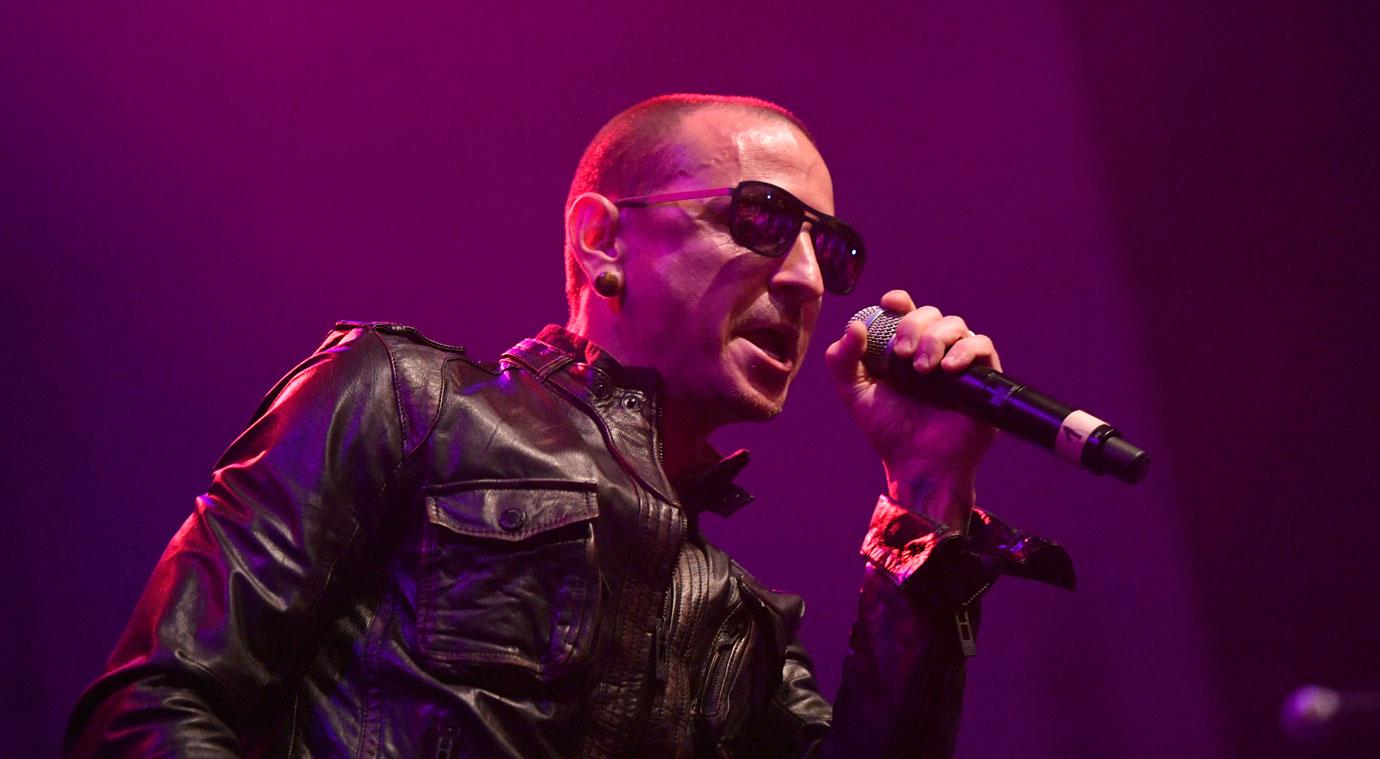 "I don't know when to stop when I'm in that mode," he told Bullz-Eye.com in another interview. "I'll go through a gallon of Jack Daniels and down some antidepressants in one night and keep on going. I just hated my life at one point. I loved my band, career and friends, but when I got home from tour, I couldn't deal with stuff. I would just begin drinking."
Article continues below advertisement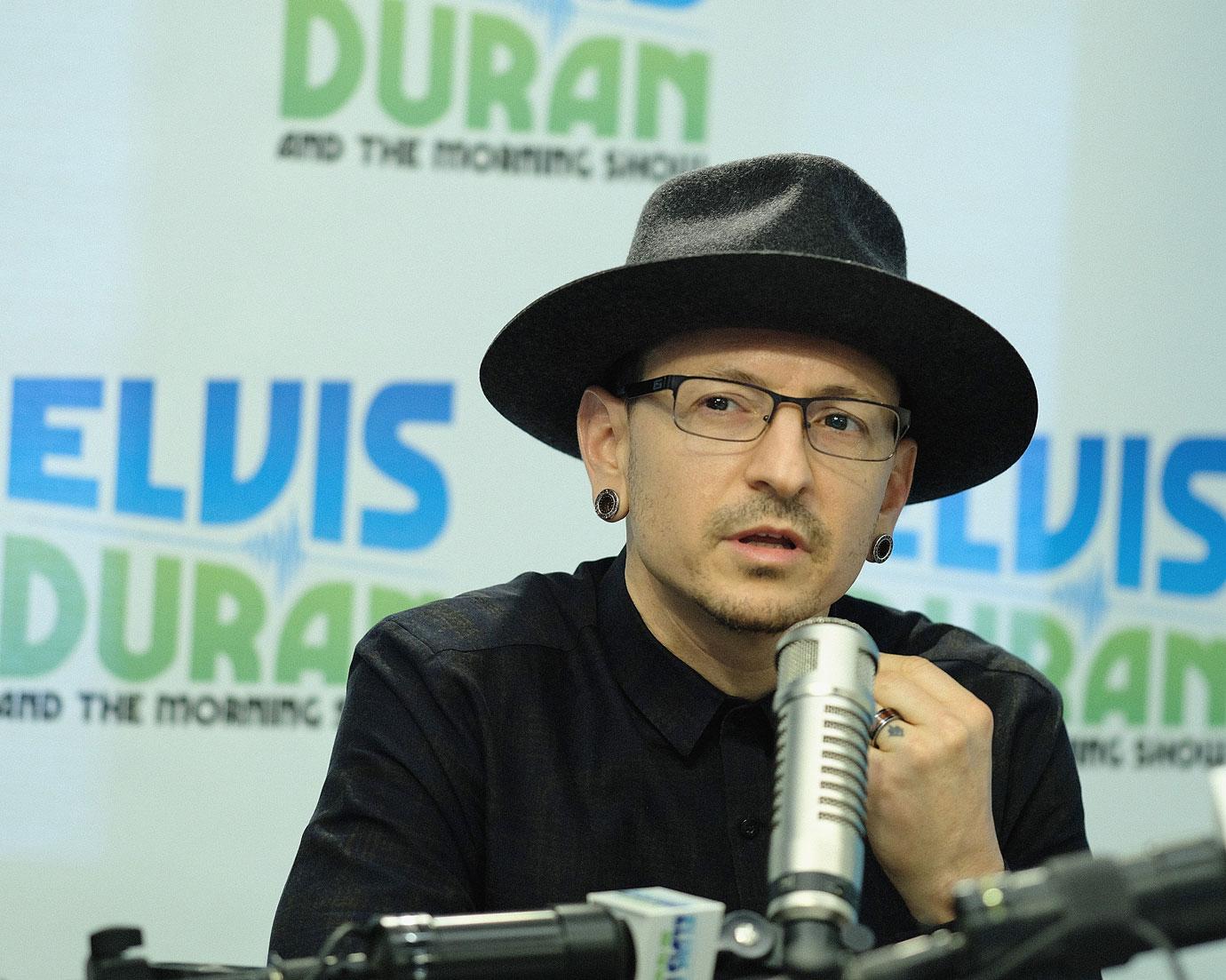 On top of addiction, the singer also suffered through a series of heartbreak with divorce drama to boot. He married Samantha Olit in 1996 and divorced in 2005. They had one child together. The singer temporarily stopped using soon after the two tied the knot but slipped back into heavy drinking during Linkin Park's first tour. Four years after his divorce from Olit, Bennington opened up to Noisecreep, revealing that many of his songs were inspired by his own suffering. "My life was falling apart in many ways that I was writing about on this record in terms of getting divorced, in terms of diving very hard into alcohol and drugs throughout this process." He later went on to marry Talinda Bentley in 2006, whom he shared three children with.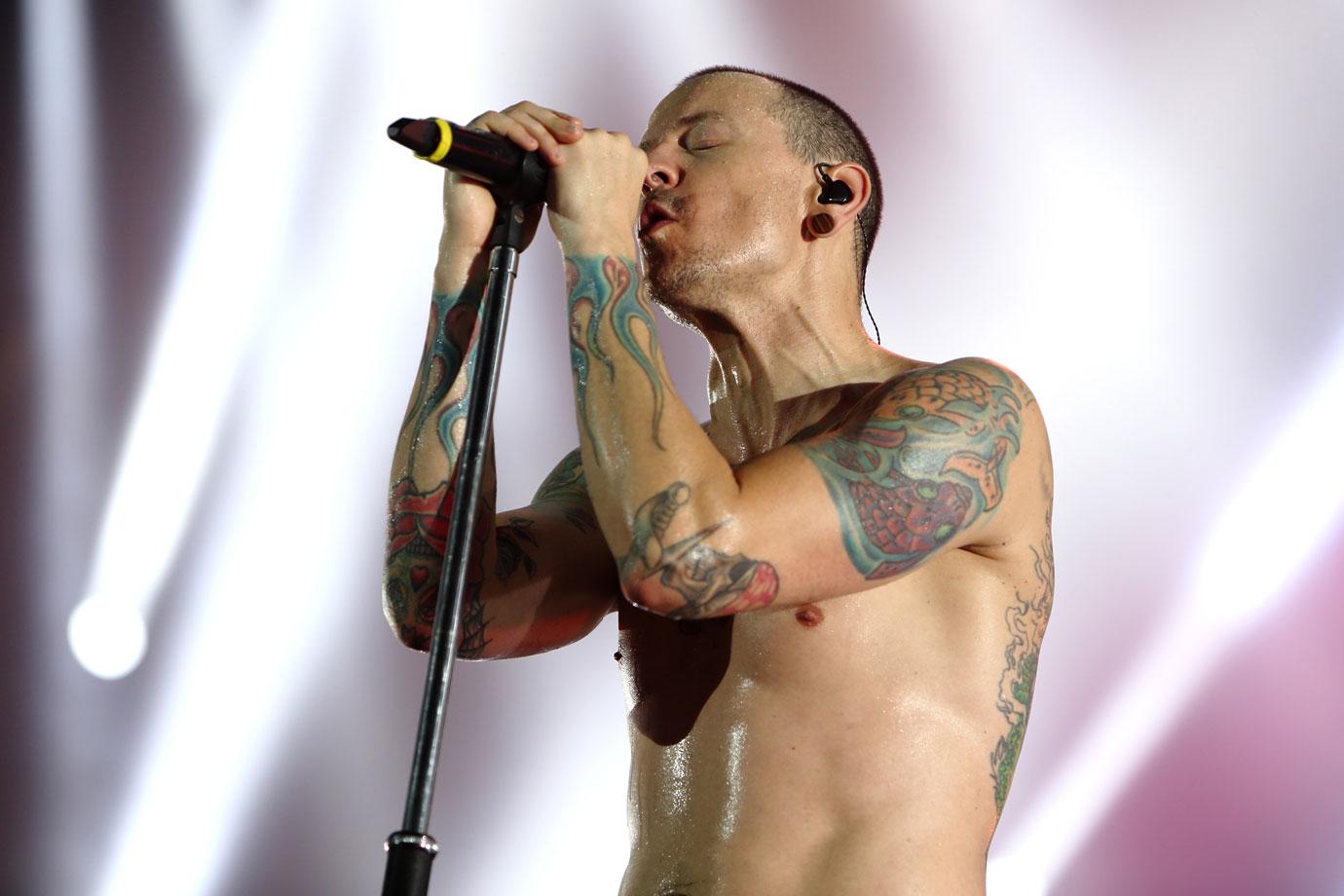 After meeting and marrying Talinda, things started looking up for Bennington until he spiraled into yet another depression after breaking his leg when Linkin Park headed out on tour in 2015. During an interview alongside band member Mike Shinoda with FaceCulture, the two acknowledged that Bennington's injury felt like more than a broken leg. "Broken life," the singer quipped, as Shinoda agreed, "A little bit of broken spirit, yeah."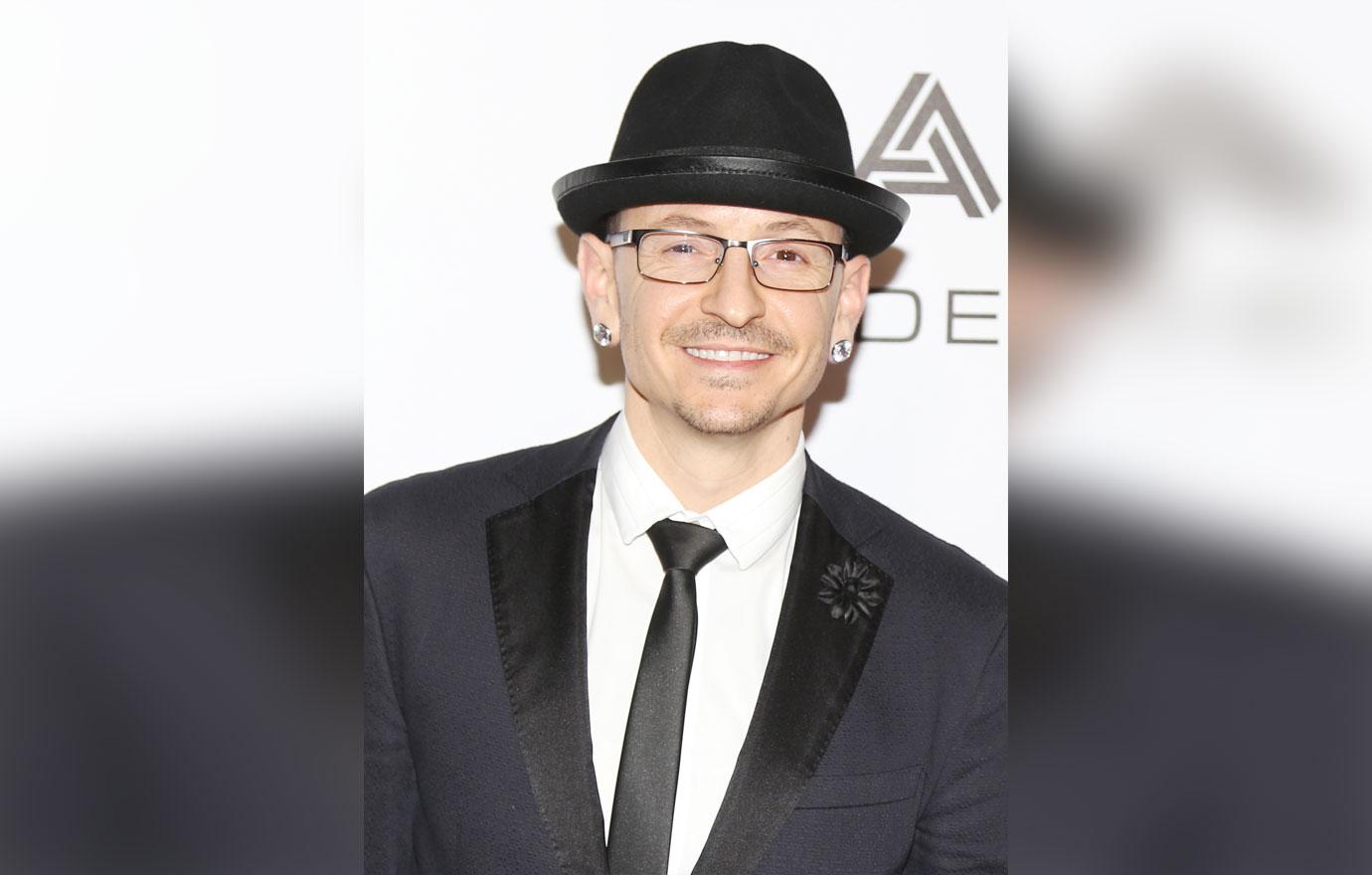 As RadarOnline.com previously reported, friends and family are in absolute shock over his passing. "Chester was one of the brightest and most talented people on this planet, and he lived life to the fullest," a close friend said, acknowledging that the star suffered from demons. "Yes, he did struggle with addiction issues, but everyone thought that he had it licked. He seemed to be at a good place in his life. It is just so tragic and there are no words."
We pay for juicy info! Do you have a story for RadarOnline.com? Email us at tips@radaronline.com, or call us at 800-344-9598 any time, day or night.