Hot, Hot, Hot! Kylie Jenner's Sexiest Looks Before Her 22nd Birthday Revealed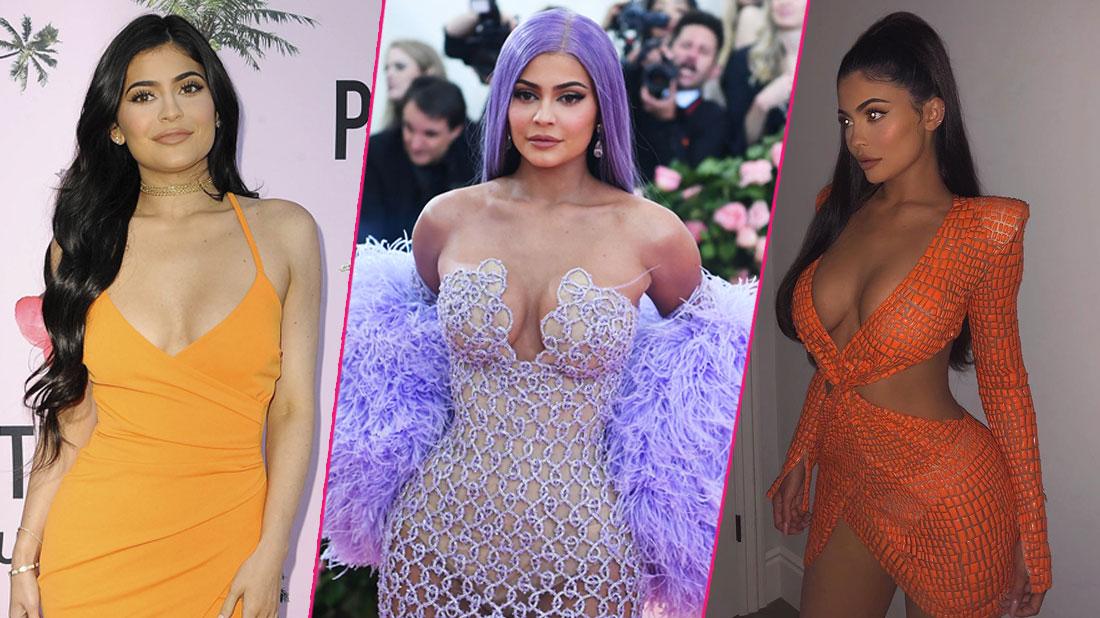 It has been quite the year for Kylie Jenner!
The makeup mogul experienced some pain at the hands of loved ones and former besties as cheating allegations nearly ended her relationship and her best friend hooked up with her sister Khloe Kardashian's ex, Tristan Thompson. She also found herself in legal battles with a family friend turned enemy. Readers know Blac Chyna sued the women of the Kardashian-Jenner clan for conspiring to end the reality spinoff Rob & Chyna.
Article continues below advertisement
Amid the scandals, Kylie remained steadfast in her business mindset. Within the last year, she launched a line of skin care products, cut "snakes" out of her makeup business, and became a billionaire. With her momager's assistance she also locked in new contracts for Keeping Up With The Kardashians despite wanting to leave the family based reality show on different occasions.
With talks of a possible wedding to Travis Scott, she sought to protect her fortune from her relationship. RadarOnline.com exclusively reported momager Kris consulted lawyers to protect Kylie's money from the rapper.
"Kris wants Travis to be fully aware that what he is coming into this marriage with is exactly what he will be leaving the marriage with!"
"Sure Travis has his own money, but Kylie is worth a billion dollars now and that is a whole new ballgame," the source continued. "Kris loves the fact that she has bragging rights to go around and tell people her family is worth billions, because now it is true."
This year, Kylie also celebrated many of her daughter Stormi's first moments, including her first birthday. The 21 year old also reigned supreme with her fashion sense.
In honor of her 22nd birthday, RadarOnline.com put together some of Kylie Jenner's sexiest looks of the year. Check out the gallery for more photos.
Everyday Look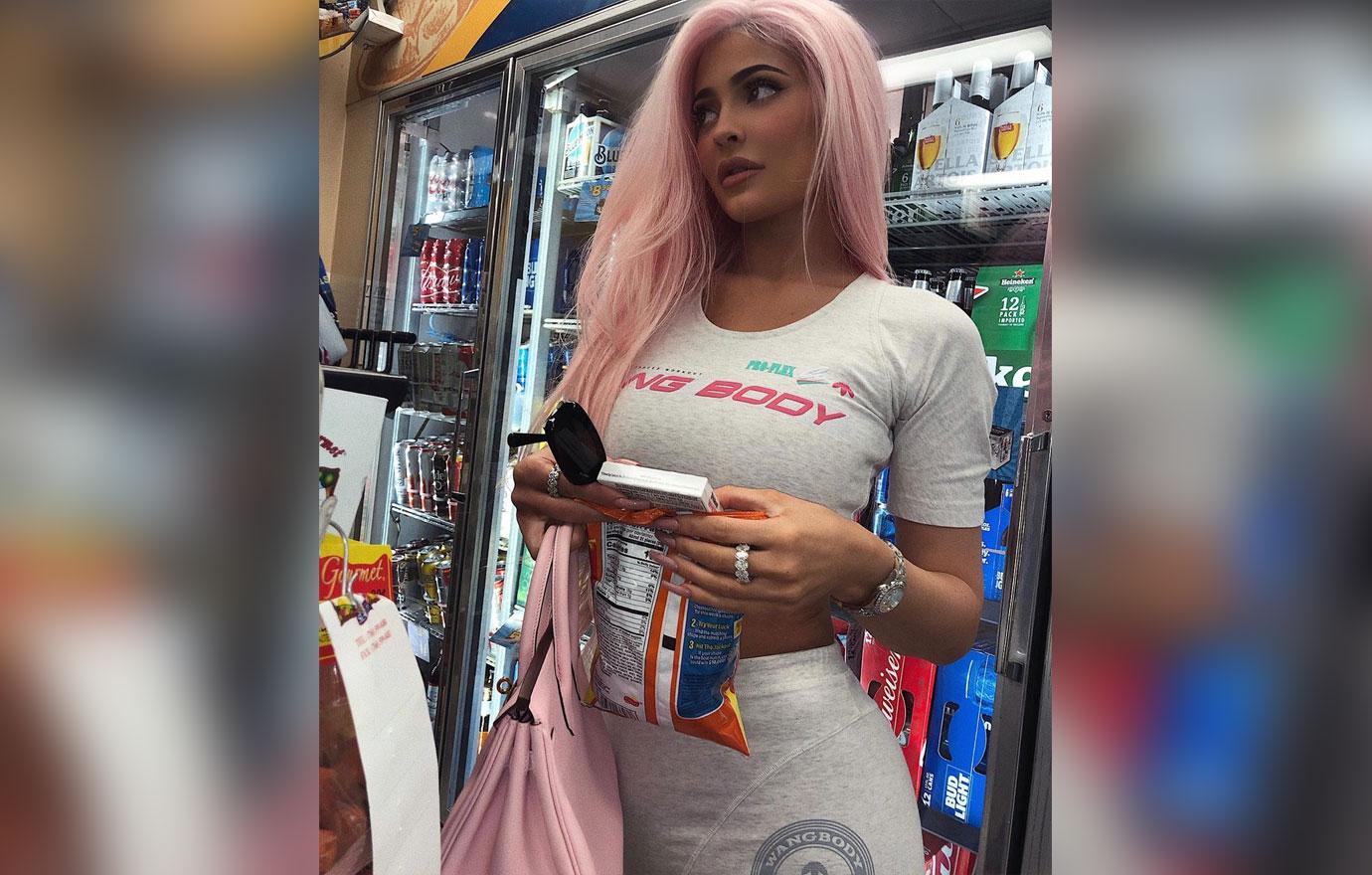 Kylie Jenner went grocery shopping in a grey crop top and matching shirt. Her pink hair complemented her pink purse.
Article continues below advertisement
Pop Of Pink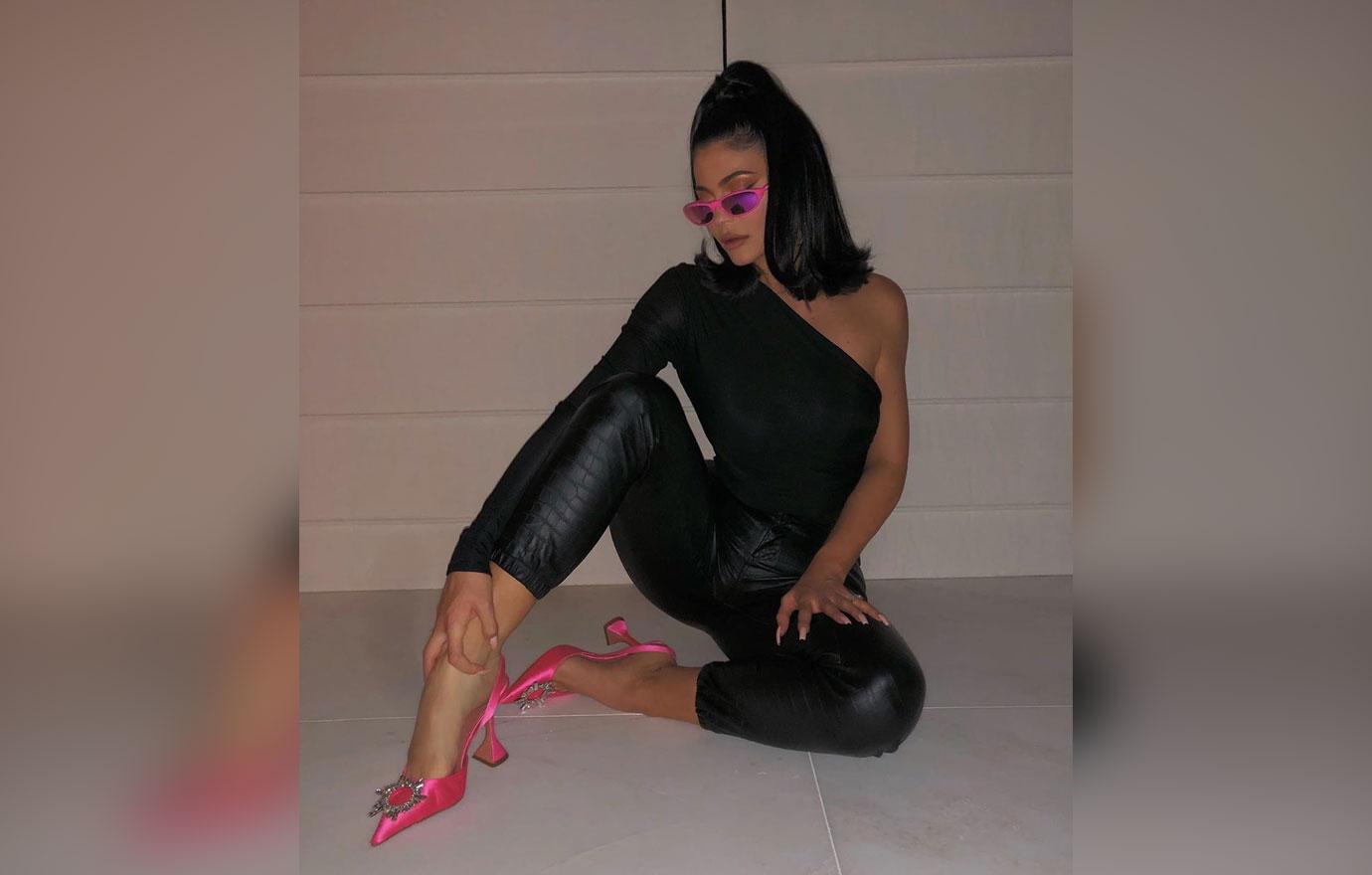 Late last month, the owner of Kylie Skin posted this photo to show off her outfit from the previous night. The soon to be birthday girl wore all black but brightened the ensemble with hot pink heels and shades to match.
Article continues below advertisement
Expert Poser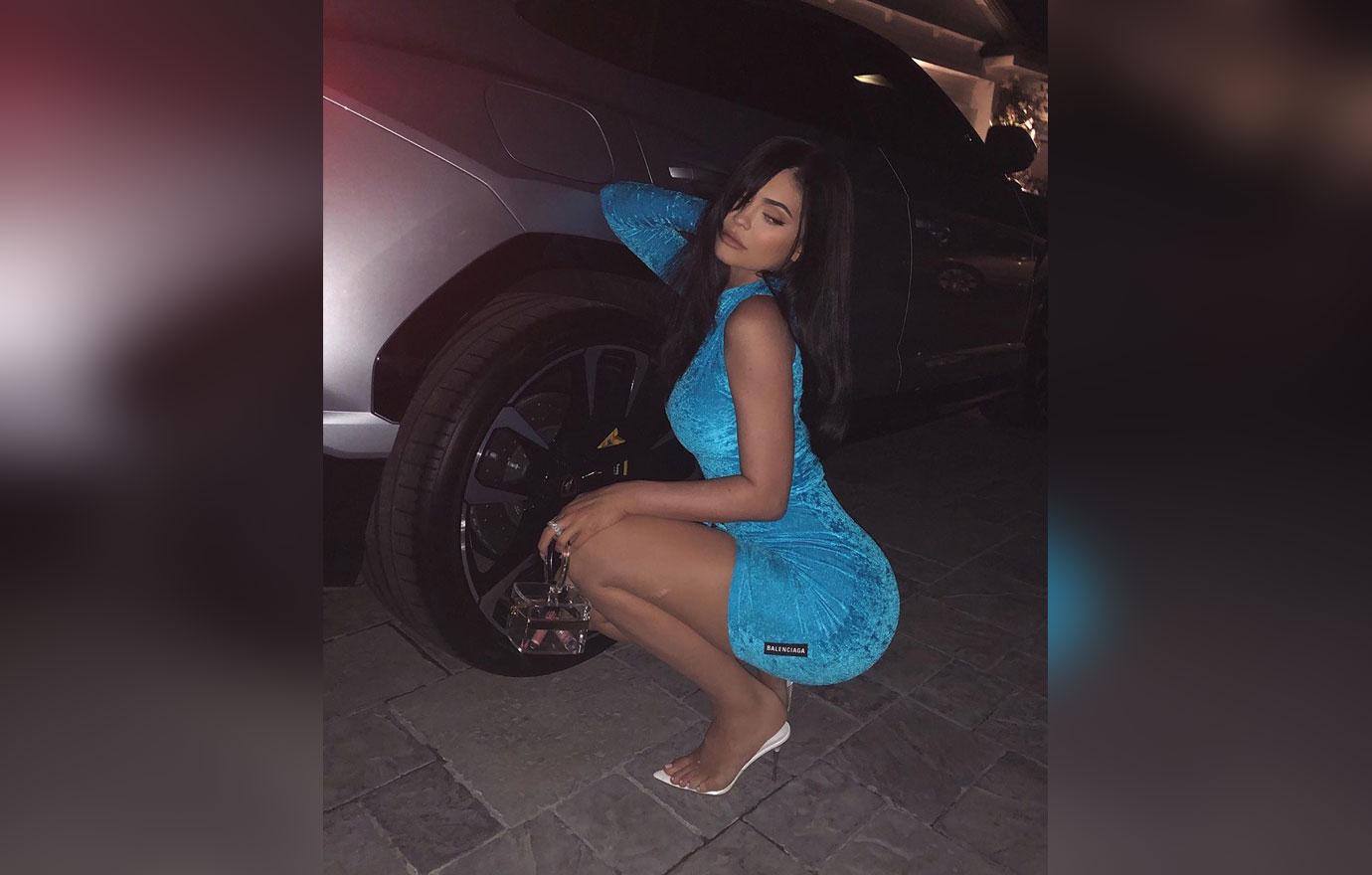 Kylie posed in squat position to model this aqua colored one shoulder dress.
Article continues below advertisement
Sexy Orange Dress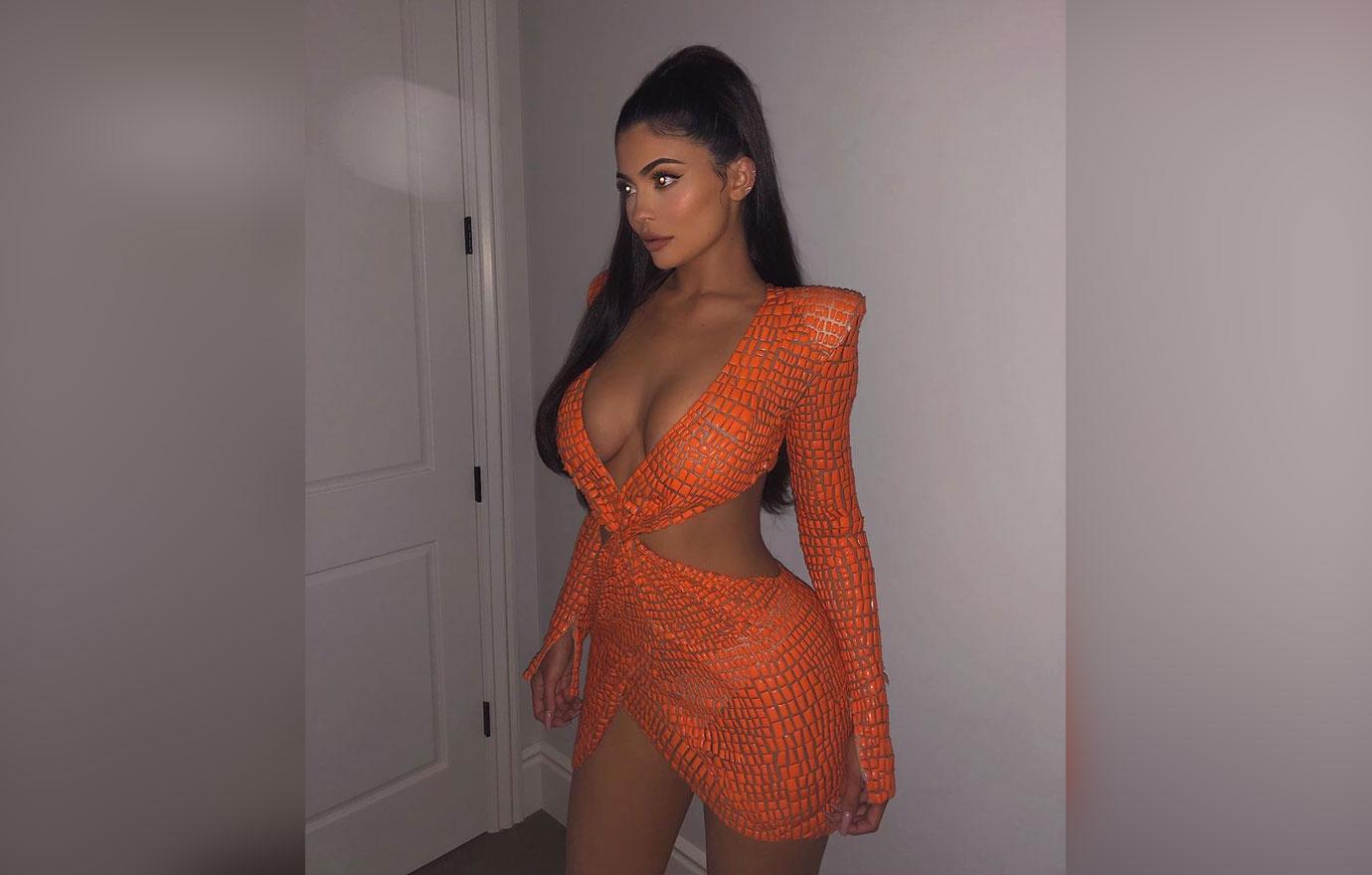 The KUTWK star can never go wrong in jet black hair. Here she dons a waist length ponytail with a nude and orange scaly mini dress with cutouts on the side.
Article continues below advertisement
Tastefully Nude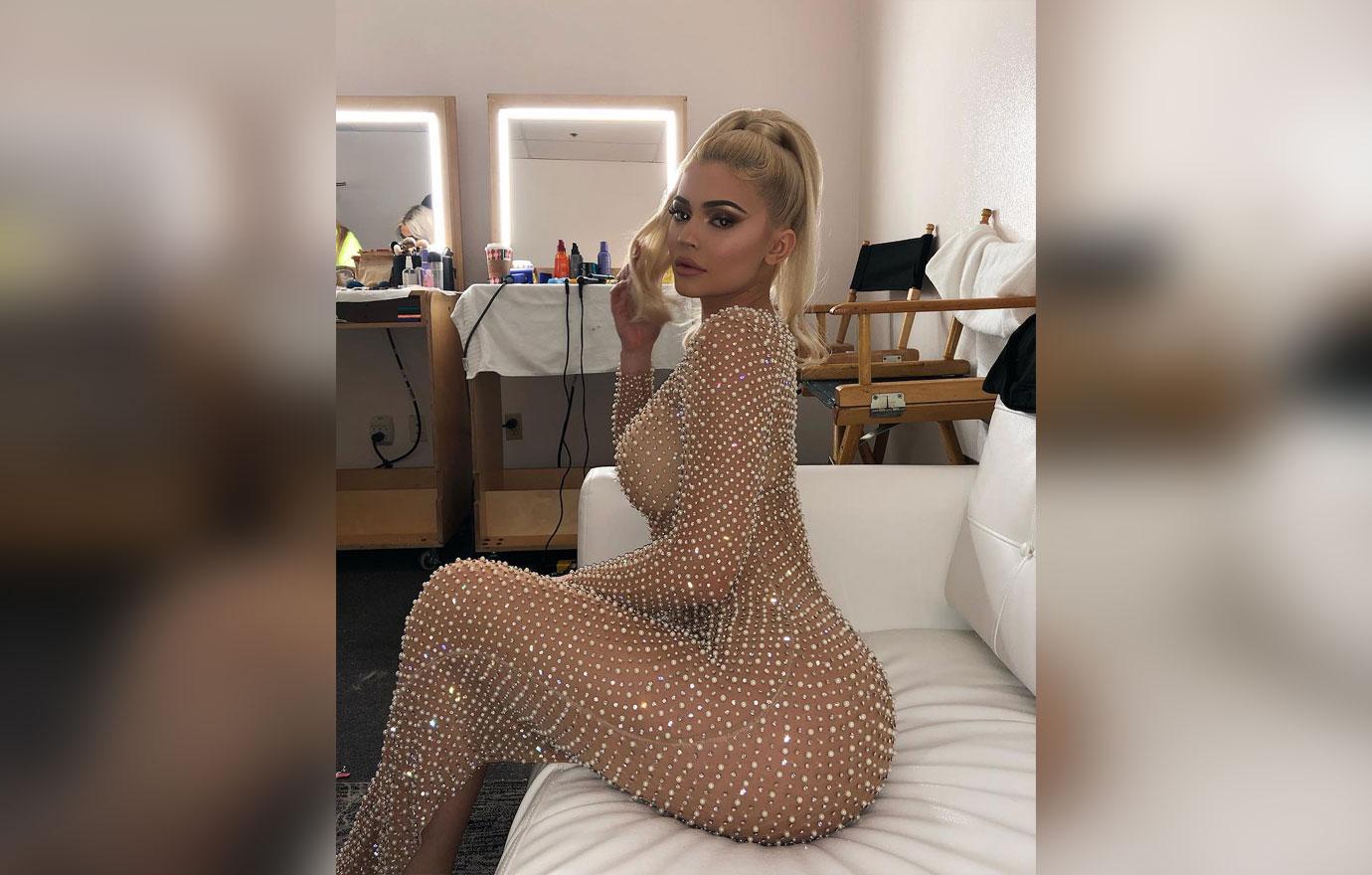 Back in December, Kylie posted a sexy photo of her in a nude bedazzled dress. Wearing her hair in a high ponytail elevated her grown and sexy look.
Article continues below advertisement
Red Two Piece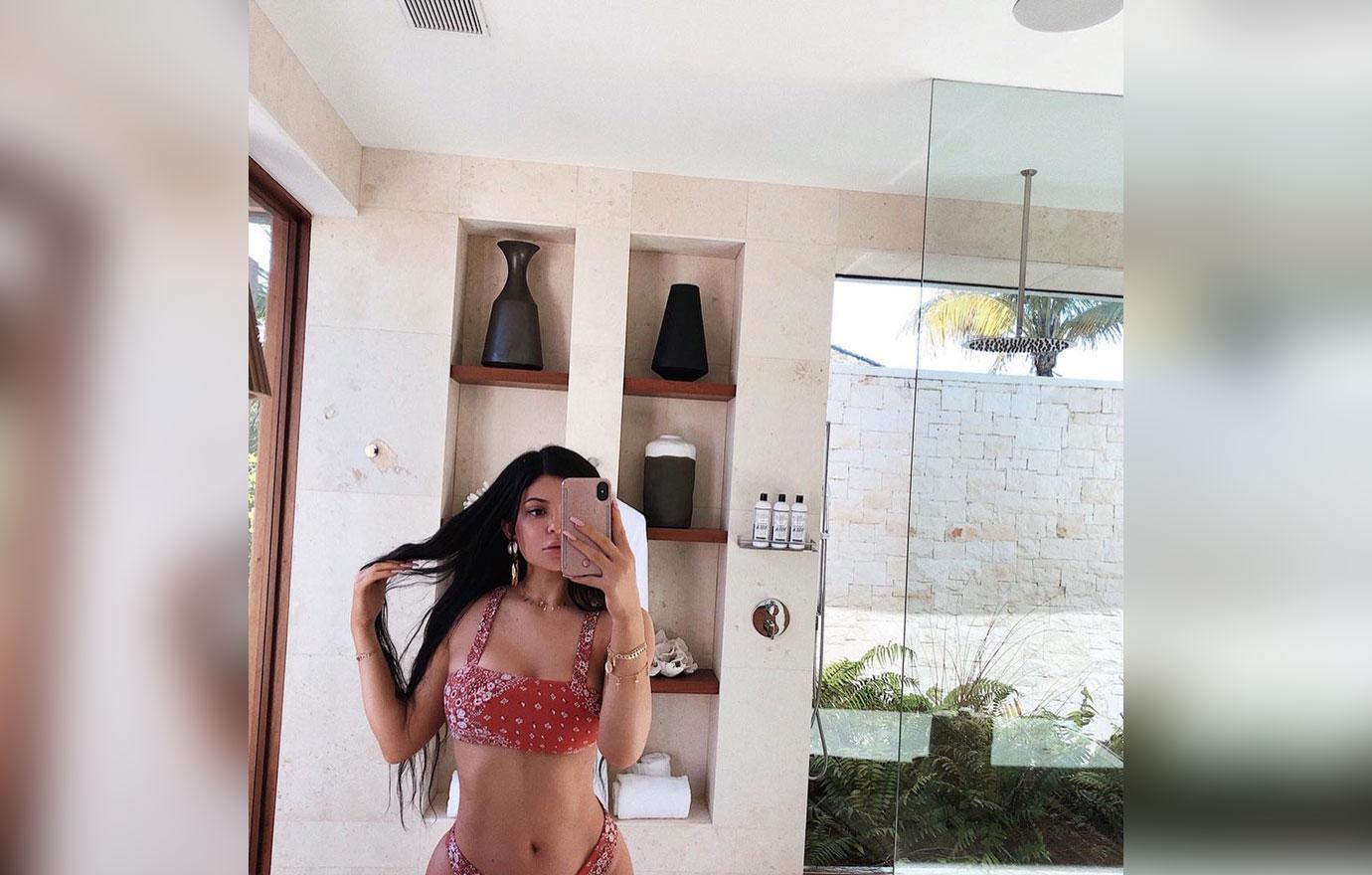 She admired herself as she took a mirror selfie in her red bathing suit.
Article continues below advertisement
Kurvy Kylie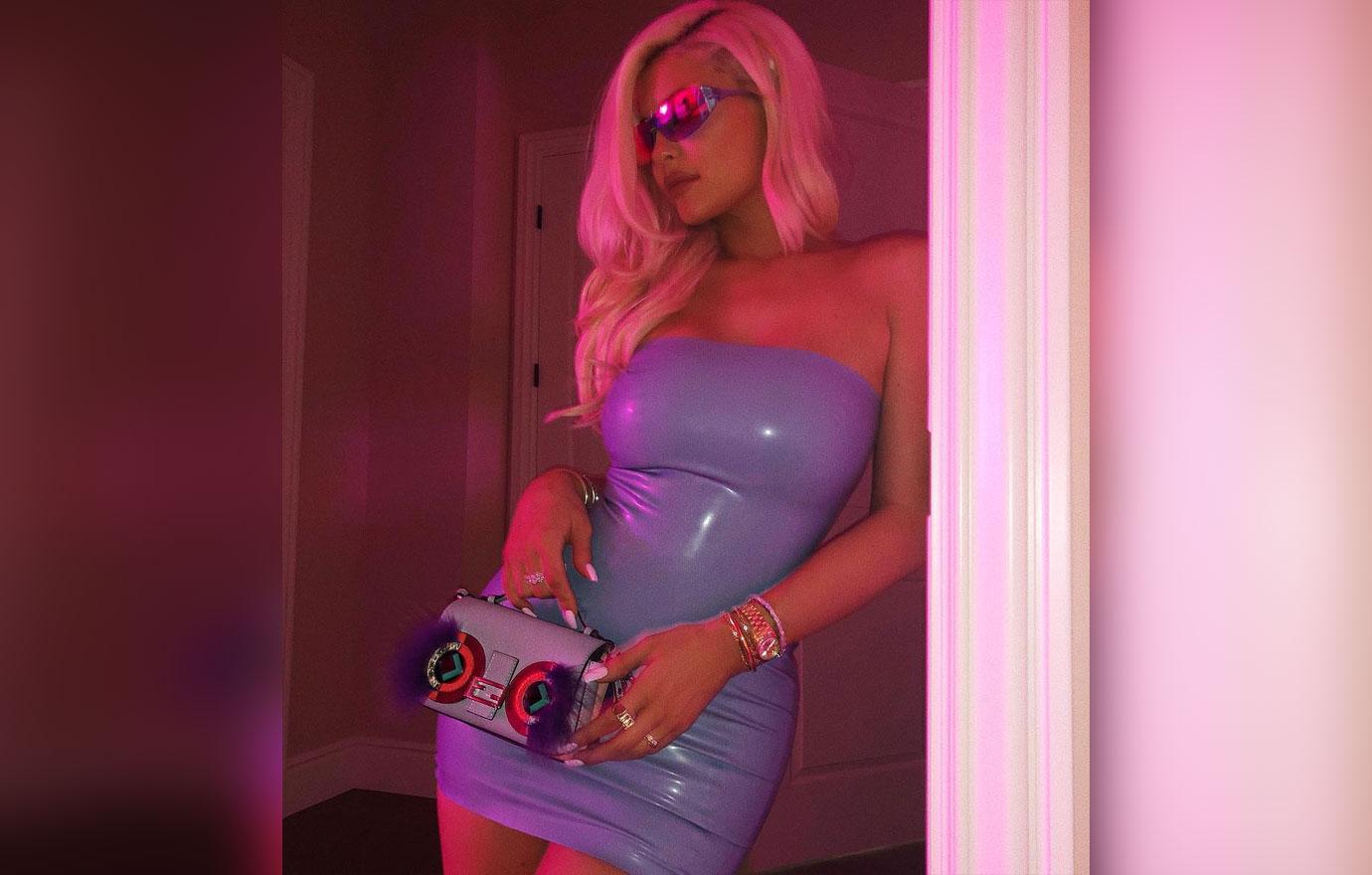 Rocking her blonde tresses, the reality star showed off her curves in a periwinkle latex dress.
Article continues below advertisement
Chic Cowgirl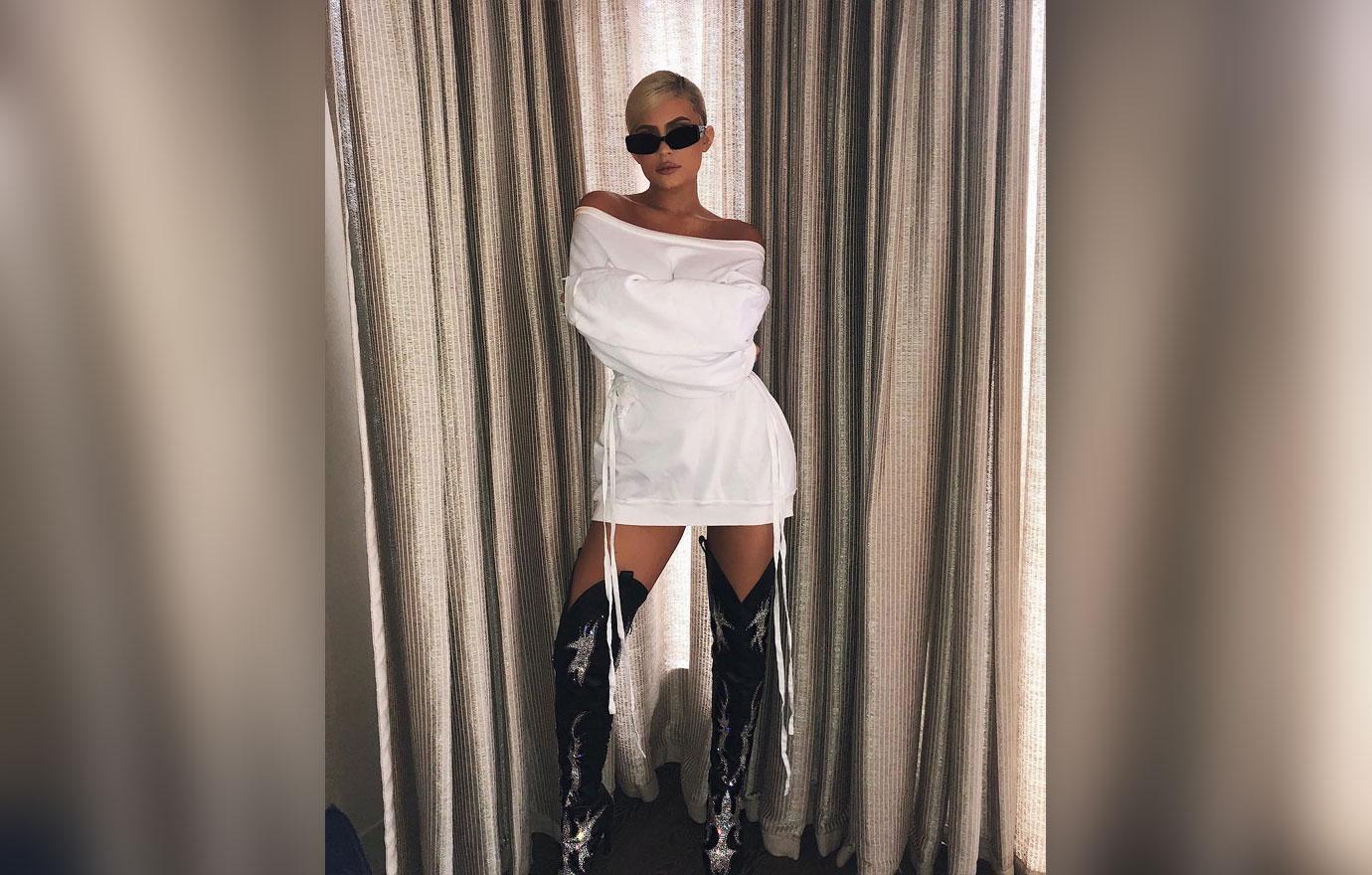 Just days after her 21st birthday, Kylie mixed some chic with a bit of cowgirl. She opted for a white off the shoulder sweater dress, paired it with some black bedazzled thigh high cowgirl boots, and topped it off with some stylish shades.
Article continues below advertisement
Golden Globes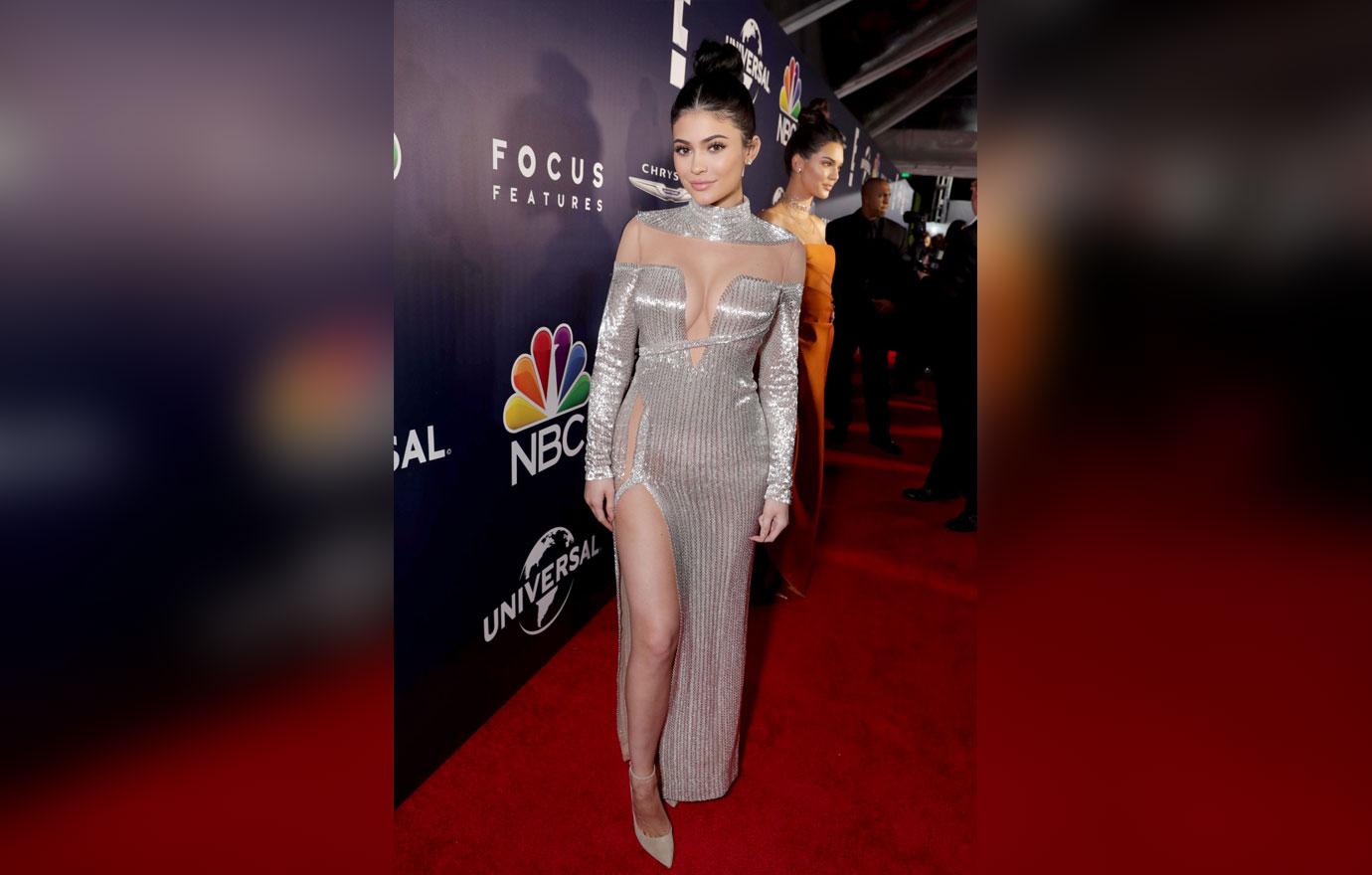 The founder of Kylie Cosmetics wore a top knot bun to go with her silver red carpet ensemble.
Article continues below advertisement
Pretty Little Kylie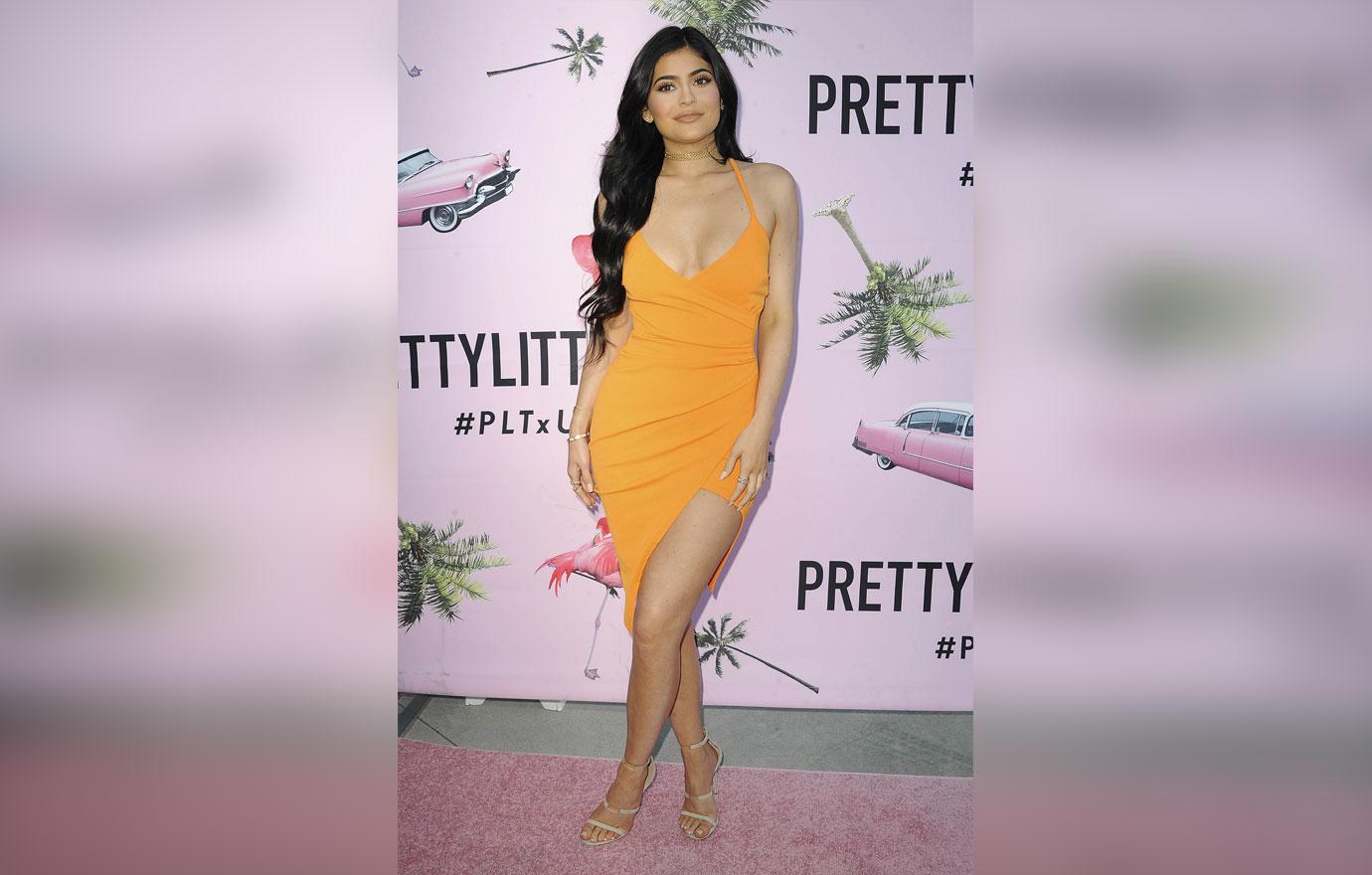 She looked spring time ready during this photo shoot with UK retailer Pretty Little Thing,
Article continues below advertisement
Met Gala Appearance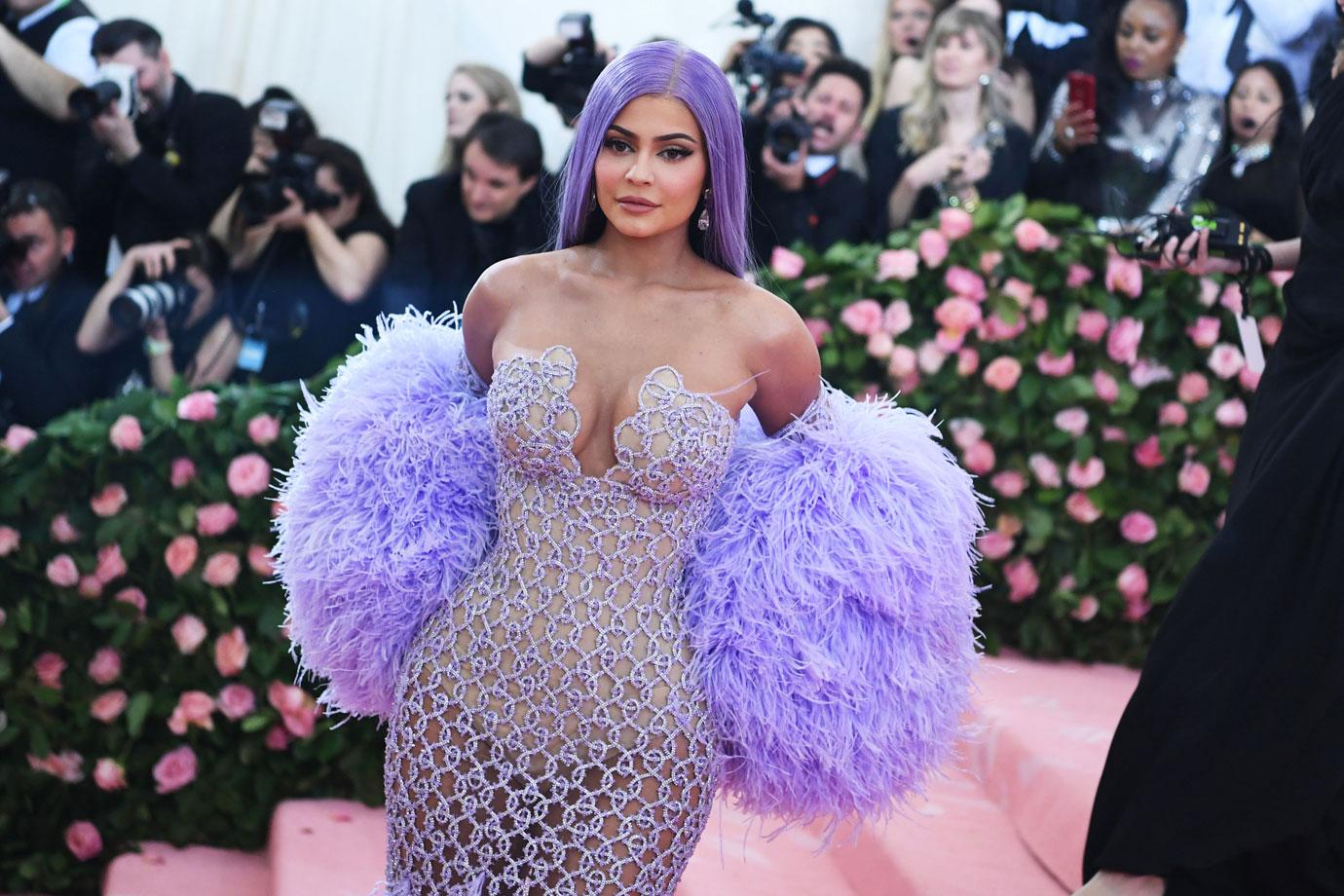 Kylie Jenner wowed fans when she attended the Met Gala in this number. Her sister wore a similar look in orange.
Article continues below advertisement
Kylie Monroe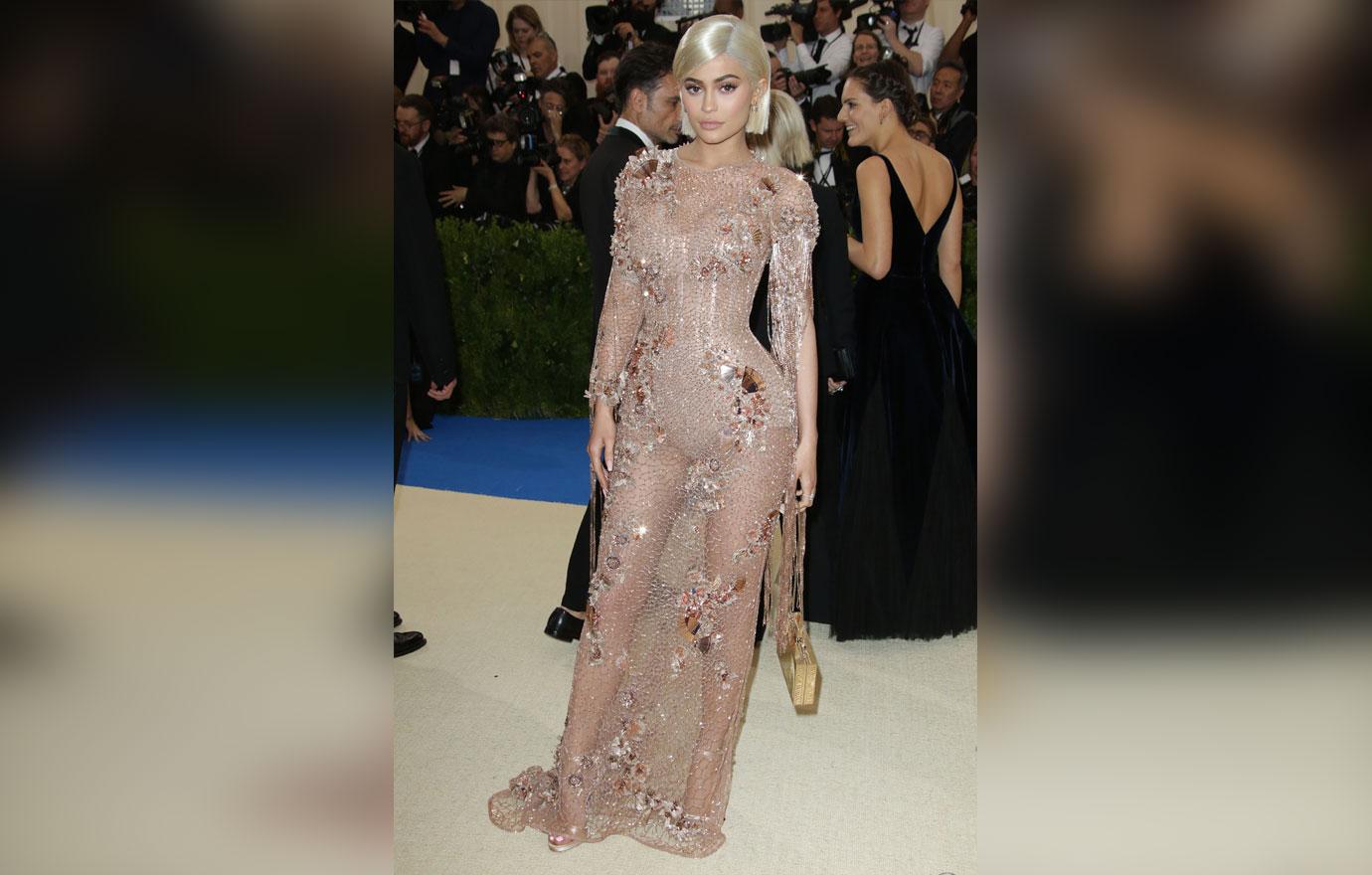 She channeled her inner Marilyn Monroe with her blonde bob at The Costume Institute Benefit.