Exclusive
Holiday Diva! Inside Kylie Jenner's Over-The-Top Christmas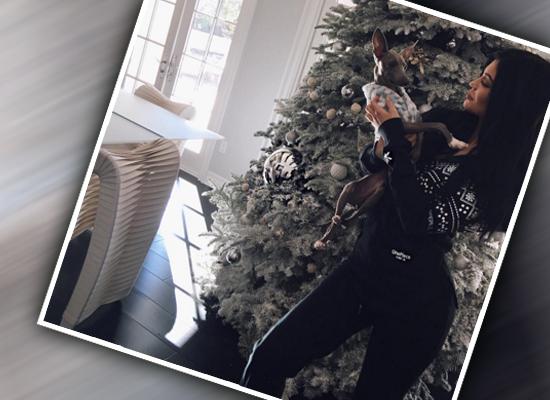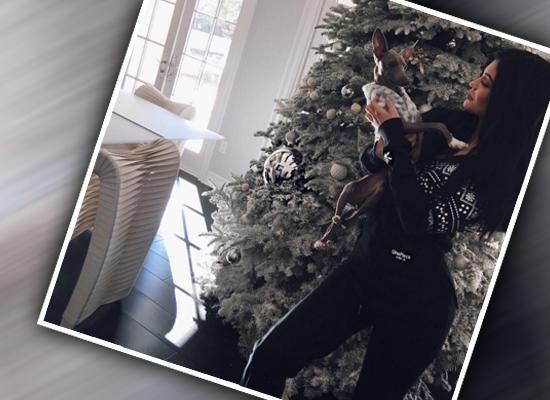 Kylie Jenner doesn't want a lot for Christmas, but there is just one thing she needs – a winter wonderland inside of her new home! The Keeping up with the Kardashians 18-year-old has a lot to celebrate this season and pulled out all the stops to show momager Kris Jenner that she, too, knows how to decorate a house. But, unlike Kris, the young reality star and makeup mogul did all of the decorations herself! Almost. Click through these seven photos as RadarOnline.com exclusively reveals how Jenner got the million-dollar look for less.
Article continues below advertisement
For Kylie, only the best will do. So this year, she used Tinseltown's favorite DIY'er, 'How2Girl' Courtney Sixx, to help her create her magical Christmas dream. "Kylie wanted to do a holiday theme and she wanted to throw a fabulous party in true Kardashian form ," said Courtney, 30, who is the also the wife of legendary Mötley Crüe rocker Nikki Sixx, 57.
"She had just gotten her Christmas tree that day and was so excited because she was throwing her first fabulous Christmas party inside of her gorgeous new mansion," Sixx said of their decorating sesh.
Article continues below advertisement
"We also decided to use the Kylie Jenner Lip Kit in the theme, which was a winter wonderland," Sixx added. "Her house is super modern with a lot of black and white artwork. I brought in all these cylinders and used a lot of silver ornaments."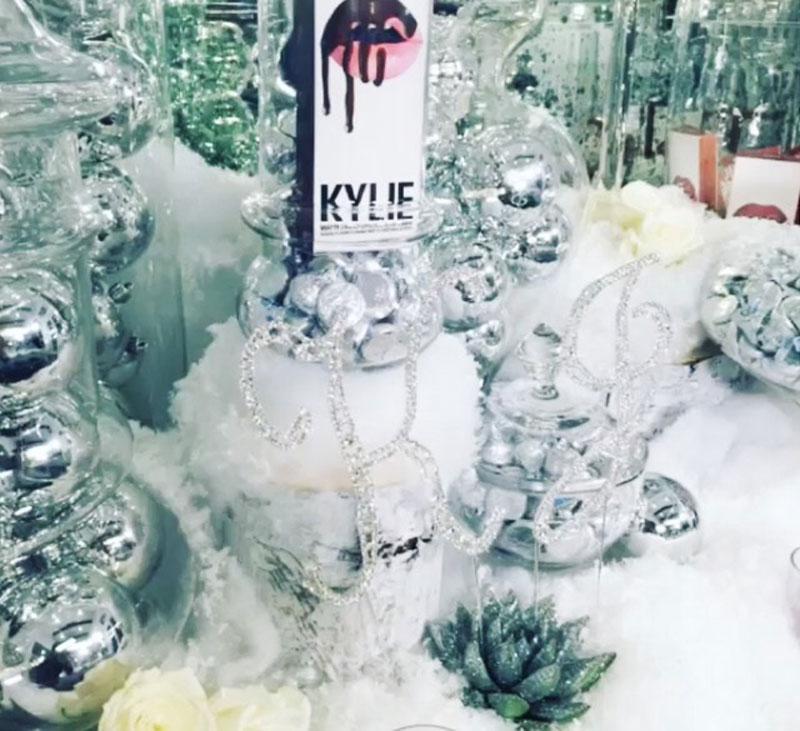 "I also put her lip kit into all of the decorations," Sixx, who spent the entire day at Kylie's home, told Radar. "Together, we even created her initials 'K' and 'J' in beautiful rhinestones. Kylie was super creative. We used a lot of roses and a lot of candles to give it that Christmas feel."
Article continues below advertisement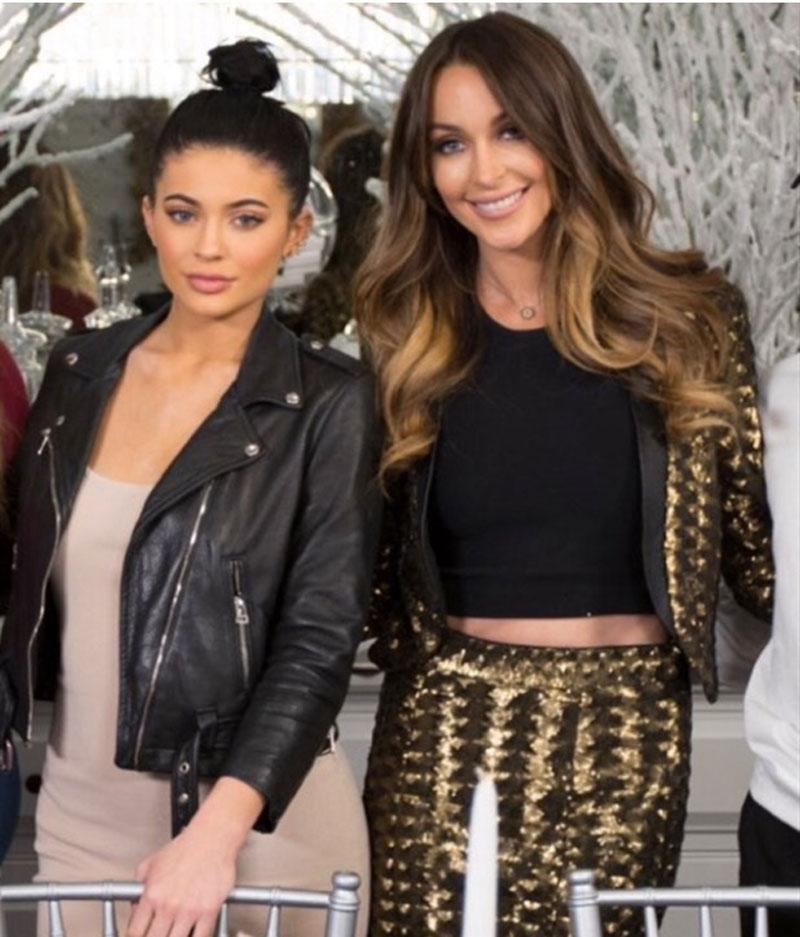 According to Sixx, Kylie also had her friends on hand, as they were filming part of the process to be used on the Kylie Jenner App. "Kylie really loves her friends. She is funny too and kept calling herself 'Bob the Builder,'" Sixx said. "She was very sweet and she loved all of my DIY ideas. She was also super excited to have her friends over for the holidays."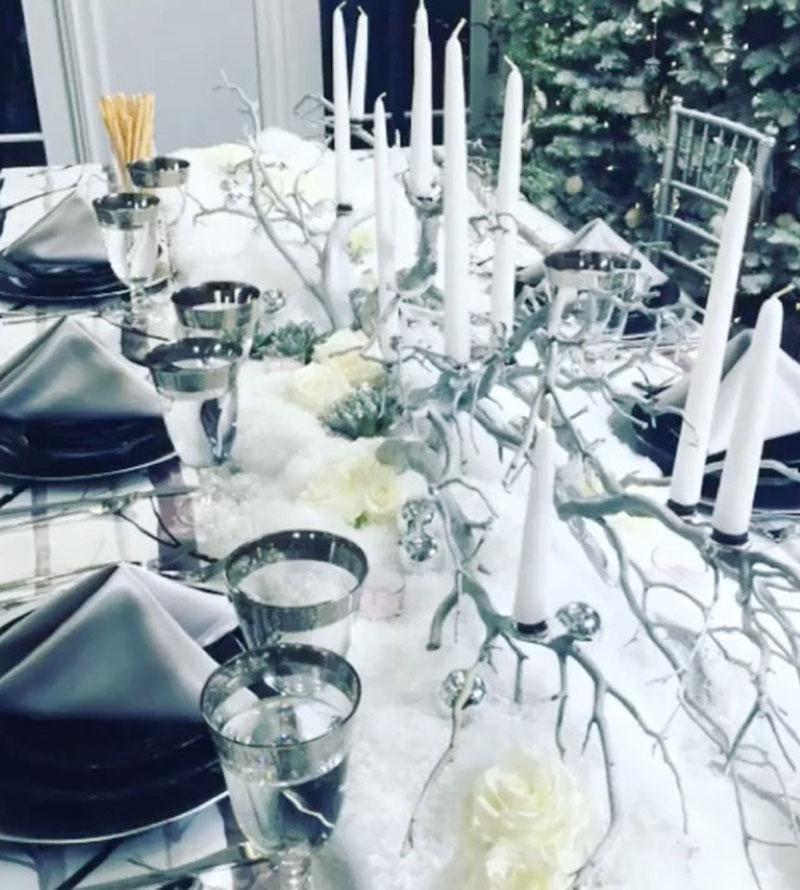 So how much of the process did Jenner really contribute to? Shockingly, "she was very involved," Sixx claimed. "One thing that people would be really surprised to know is that Kylie was very into it. She loved not having to spend a fortune and also loved helping to create her vision herself. Another thing is that she is extremely grateful and polite. She's maintained her innocence and is still a young girl at heart."
What do you think of Kylie Jenner's DIY winter wonderland? Tell us your thoughts in the comments below.