Naughty Or Nice? Kylie & Blac Chyna Feuding Over Leather & Lashes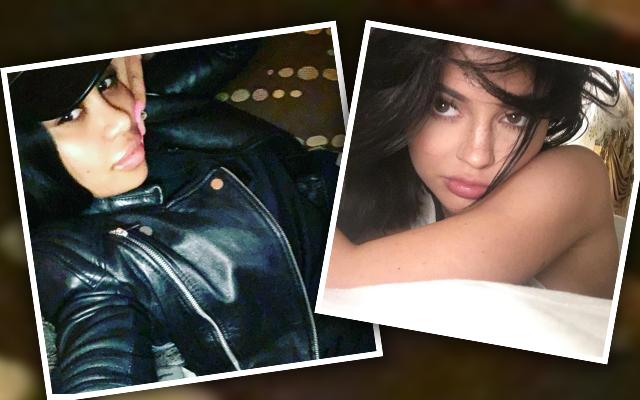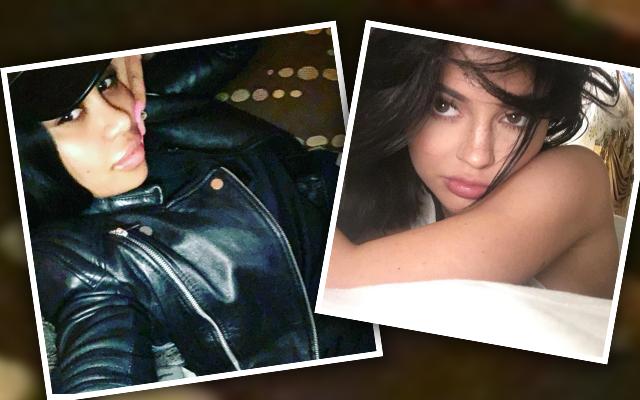 Keeping up with the Kardashians star Kylie Jenner and her boo Tyga are getting ready to celebrate their first holiday together as an official couple. But as the plastic princess and the bad-boy rapper are likely filled with holiday cheer, Jenner's arch-nemesis is equally as elated about her newest role in her baby-daddy's life – playing the Grinch who stole their first Christmas! Click through these 12 recent back-and-forth slams to decide who is being naughty and who is being nice!
Article continues below advertisement
Jenner, 18, broke the internet last week when she launched Kylie's Lip Kit, which sold out online in just thirty seconds. However, Santa's little helper Blac Chyna was not to be outdone by this and launched her own line of fake lashes to bat her bitter eyes.
But Jenner clearly won this round. All she wanted for Christmas was for her fans to buy her lip kit. Luckily she has millions of little elves to help her get the pout-plumping presents out to everyone.
Article continues below advertisement
Capitalizing on her new found-fame, Blac Chyna recently added master chef to her list of hidden talents. #CookingWithChyna is sure to help her eager army lose those holiday pounds.
But Jenner – who will most likely be making Christmas selfies instead of sweets – fired back at her boyfriends baby-momma with a little recipe of her own.
Article continues below advertisement
Although Blac Chyna is not getting coal this year, she is sticking with the black theme and has recently been sporting leather to show that she can be one bad baby mama.
Jenner saw her opponent's fashion move and posted a leather-ladden photo of her own!
Article continues below advertisement
They all settled down for a long winter's nap!
Although she is no saint, Jenner sure knows how to give face! After seeing Blac bundled up in bed, she posted this photo.
Article continues below advertisement
Prettier in pink! Not to be outdone, Jenner decided to soften her look for once by dressing in this ensemble.
Article continues below advertisement
Last Christmas, Tyga gave you his heart and the very same day, he gave it away! Blac Chyna posted this photo of the last tears that she will ever shed for her ex.
With more presents under her tree than anyone could ever imagine, Jenner one-upped Blac Chyna by posting a photo that shows she is crying all the way to the bank.