Kylie Jenner & Blac Chyna's Battle For Baddest Broad Is Back On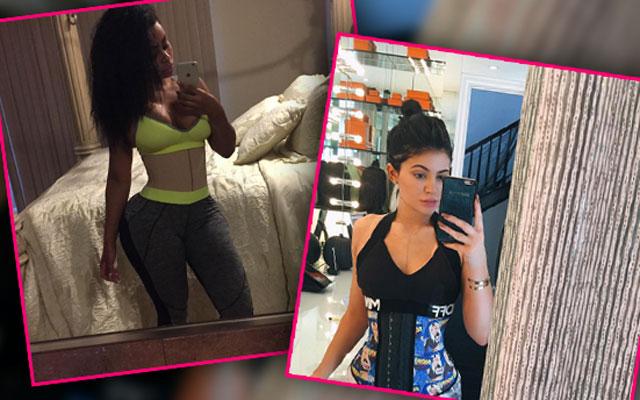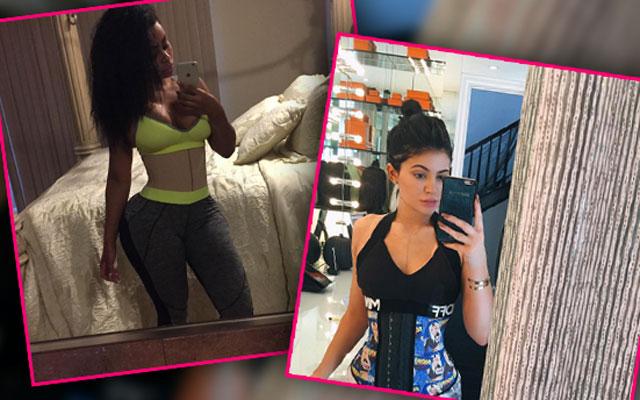 Keeping up with the Kardashians plastic princess Kylie Jenner and her boyfriend Tyga's baby-mama Blac Chyna have sparked an online attention war yet again! Click through the 10 latest punches that the dueling diva duo has thrown at each other to learn who is now the baddest queen bee of them all!
Article continues below advertisement
Halloween may be over but the shade throwing never stops for Blac Chyna and her BFF Amber Rose, who shared a very special kiss for Jenner.
Of course, the blonde again, brunette again, green again, blue again KUWTK dream queen could not resist the temptation to post her own version of nemesis Blac Chyna's kiss. Right back atcha!
Article continues below advertisement
Lately it seems that Blac Chyna has actually moved on with her life and stopped trying to play cat and mouse with her eager little cheese seeker. Although the diva mother Tyga's son King Cairo is not going to be starring in her own reality show after all, she still loves to give her fans what they want.
But Jenner cannot stop the game and she is continuing to show the world just how much she loves the spotlight.
Article continues below advertisement
Article continues below advertisement
In this photo, Blac Chyna shows that she too can change the color of her hair to match her latest car!
After seeng Blac's school girl next to new car pose, Jenner could not pass up the opportunity to show that, even though she may not ever be a school girl again, she still has more cars!
Article continues below advertisement
Because, in the end, all that really matters is how small one's waist is. Right?