What A Fake! Kim Zolciak's Killer Body Thanks To Photoshop — Her Worst Offenses Revealed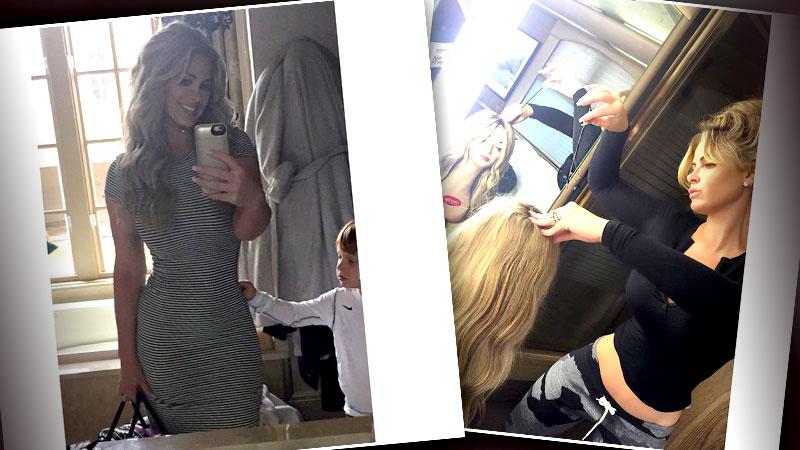 Article continues below advertisement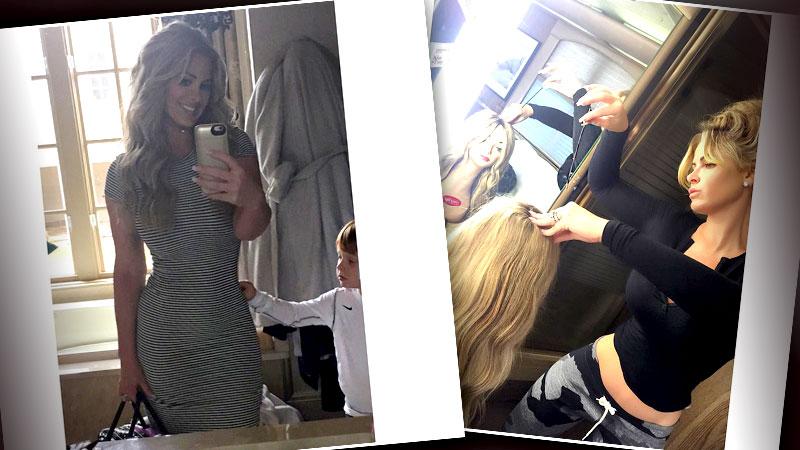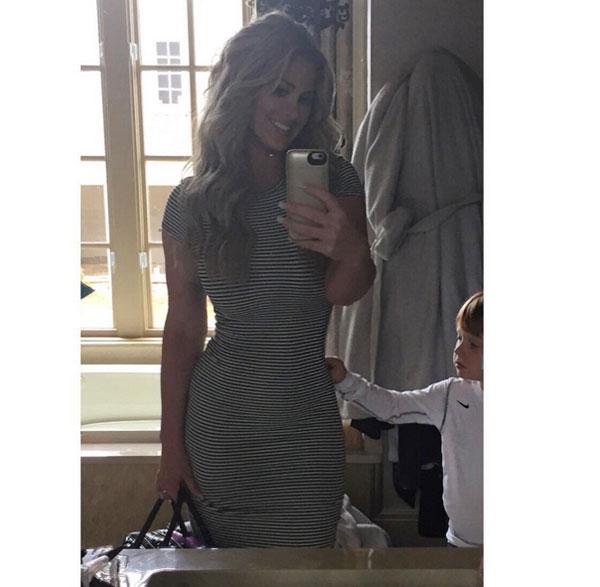 "The molding in the background by Zolciak's right hip isn't straight, as it is towards the top of the image. This suggests the image was moved slightly inward in this area towards Zolciak's hip to create a more pronounced angle," Jim De Yonker, the founder of online photo enhancement site Luxmypoto, points out to RadarOnline.com. "Also, the edge of Zolciak's dress on the right side contains a slight blur; again suggesting this area was subtly manipulated in some manner. Lastly, Zolciak's right elbow appears slightly deformed and unnatural; suggesting this area near her hip was moved inward."
Article continues below advertisement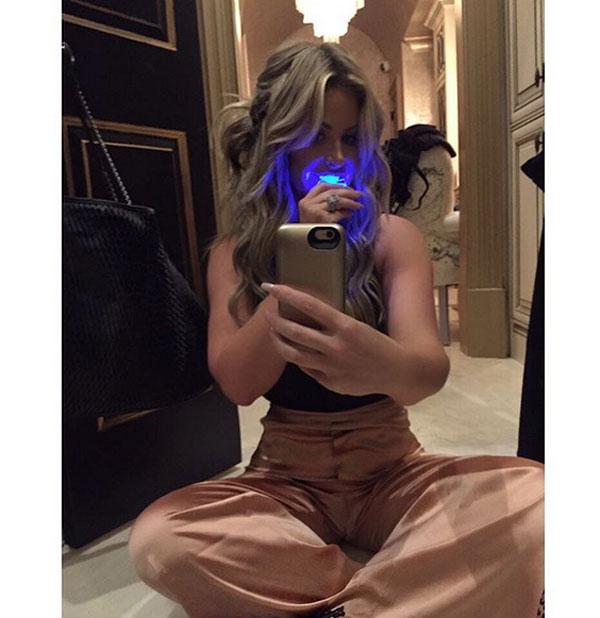 "In this picture, the bottom of Zolciak's right elbow looks unnaturally warped," De Yonker tells RadarOnline.com about the 37-year-old's possibly altered image. "This is an indicator that the area was warped downward to move her right hip inward. Also, below Zolciak's left elbow, the edge of the black door in the background is slightly curved, suggesting the area was also warped inward towards Zolciak's left hip."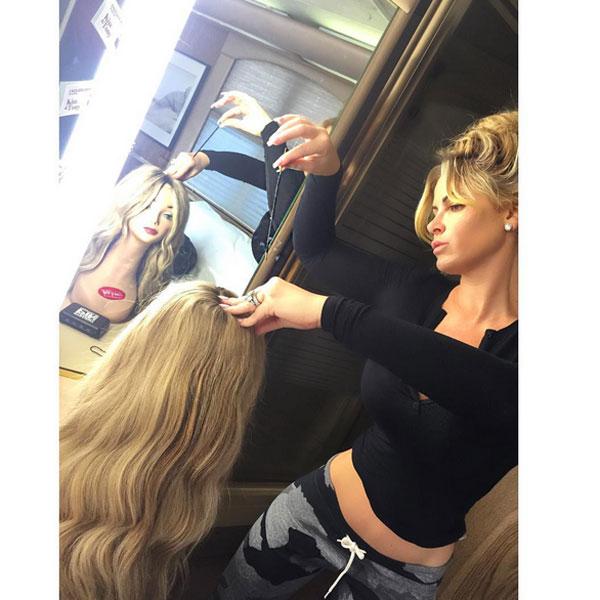 The former DWTS contestant denied that she's ever had any plastic surgery, but De Yonker tells RadarOnline.com there are some image inconsistencies: "On the lower right side of the image, the wood grain of the wall's background curves slightly inward towards Zolciak's hip. This suggests this part of the image was warped inward to make her right hip appear smaller."
Article continues below advertisement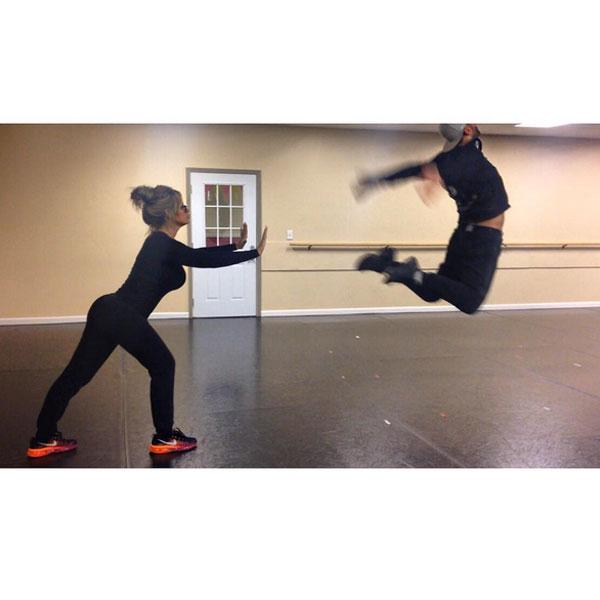 Busted again! "Zolciak's stomach looks unnaturally straight in this photo," De Younker noted of the "Don't Be Tardy To The Party" star's shot. "Also if you look closely, the white floorboard molding is not straight from one side of Zolciak's body to the other side of the room. This suggests the image area around Zolciak's stomach area was modified. Also, the shape and outline of Zolciak's glutes and breasts both appear unnaturally contoured. However, there aren't any clear photo irregularities to suggest this was photo manipulation, or just merely angle distortions captured by the camera."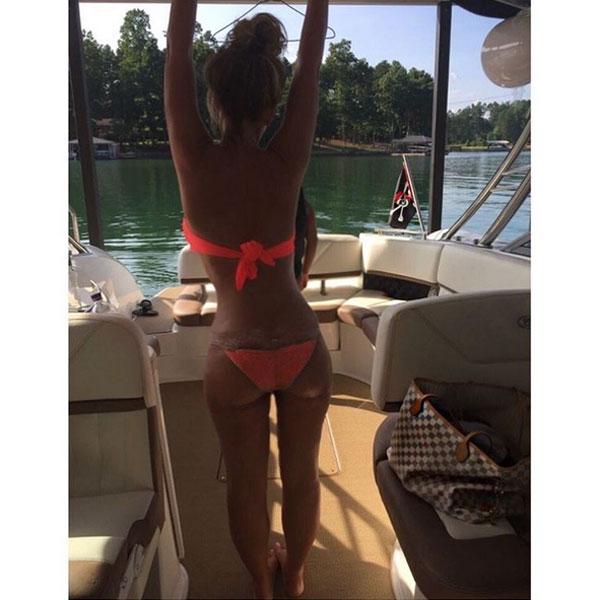 The mother of six apparently played around with this photo, too. "The first image irregularity I see is that the two thighs are two different widths. Looking closer, you can see an irregular edge along the inner leg lines that suggests image manipulation mistakes. Most likely, part of the inner thigh on Zolciak's right leg was removed," De Yonker reveals to RadarOnline.com. "Secondly, there is another person in front of Zolciak in the photo, and the additional person's shadow indicates that this person is standing. Given the perspective, we should be able to see the person's feet through Zolciak's legs, suggesting that again, something was changed within the area between her two thighs."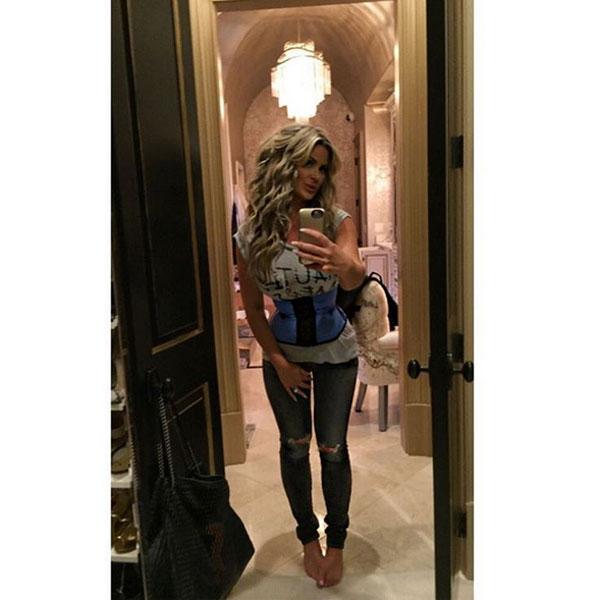 Alas, Zolciak does have at least one unaltered picture out there, De Yonker says. "I do not see image irregularities in this photo — she's wearing a corset!"