Stealing Back The Spotlight From Caitlyn? Kim Kardashian Has Booty-ful Wardrobe Malfunction In 12 Bombshell Photos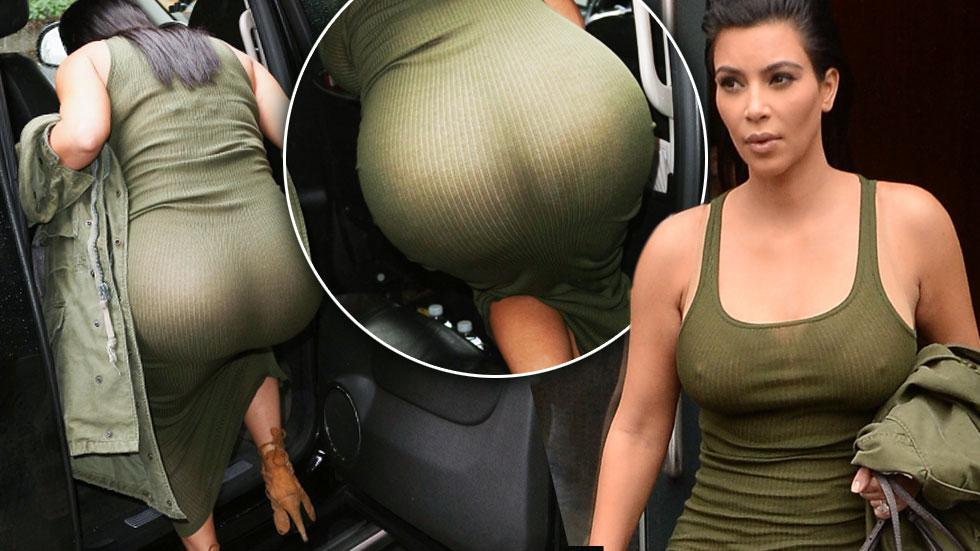 While Kim Kardashian's been Caitlyn Jenner's biggest supporter, her wardrobe malfunction Tuesday could have been a quick way to take back the spotlight she's accustomed to.
Article continues below advertisement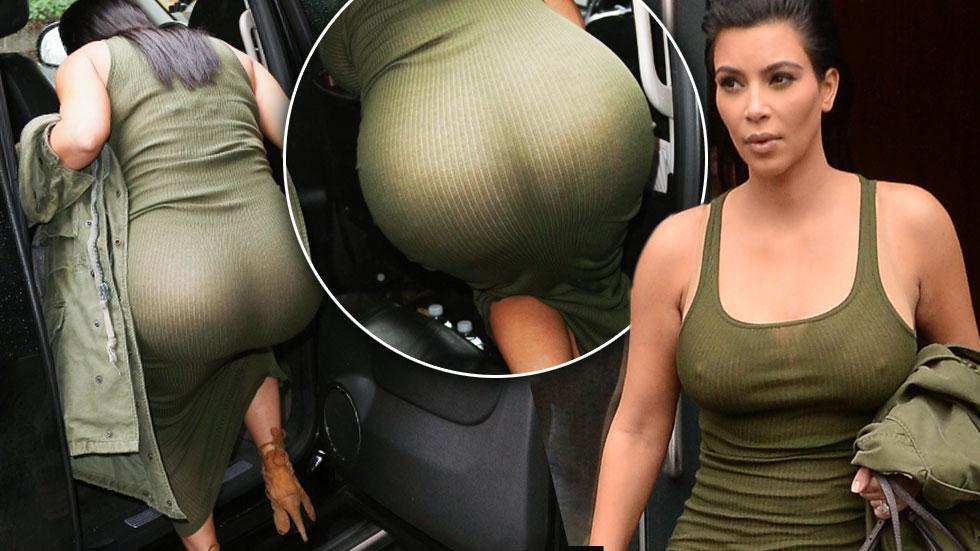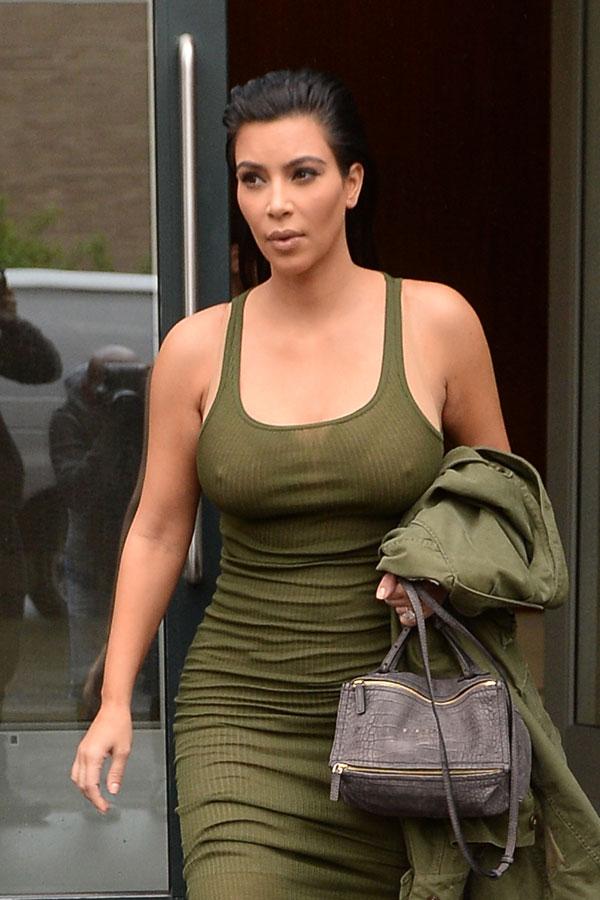 Article continues below advertisement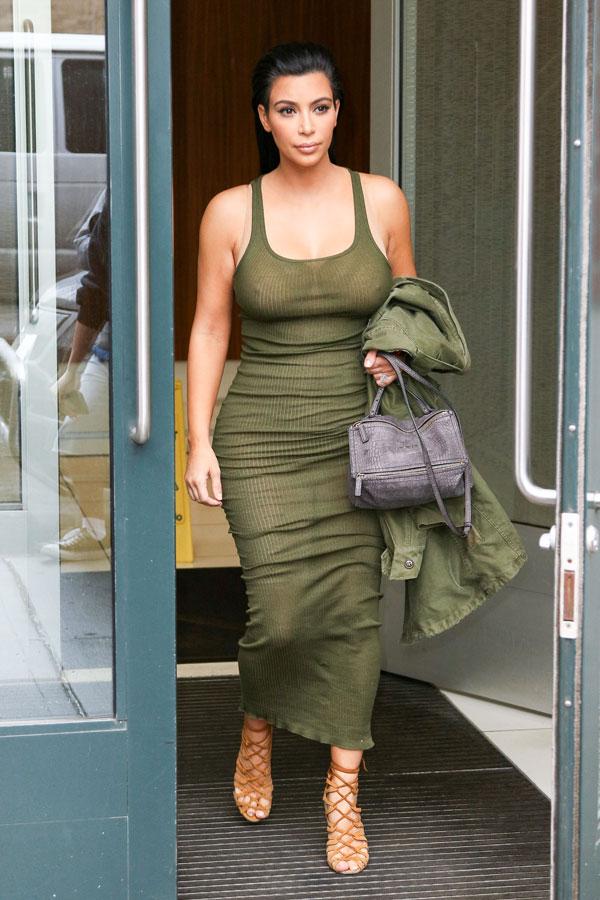 The mother-of-one tweeted she was "so f**king sick today on all levels," and "praying she could get through the day" before making her exit from the posh New York City home.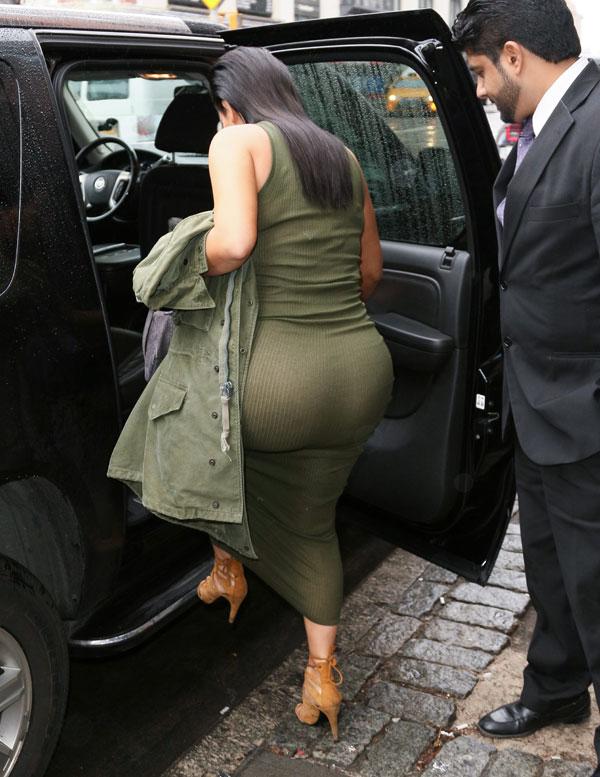 Wearing a green tank top gown that showcased her rear end, it's reasonable to say the middle Kardashian sister might have gone with the risqué get-up to get back the attention after Caitlyn Jenner's Vanity Fair cover thoroughly dominated Monday's headlines, despite her newly-announced pregnancy.
Article continues below advertisement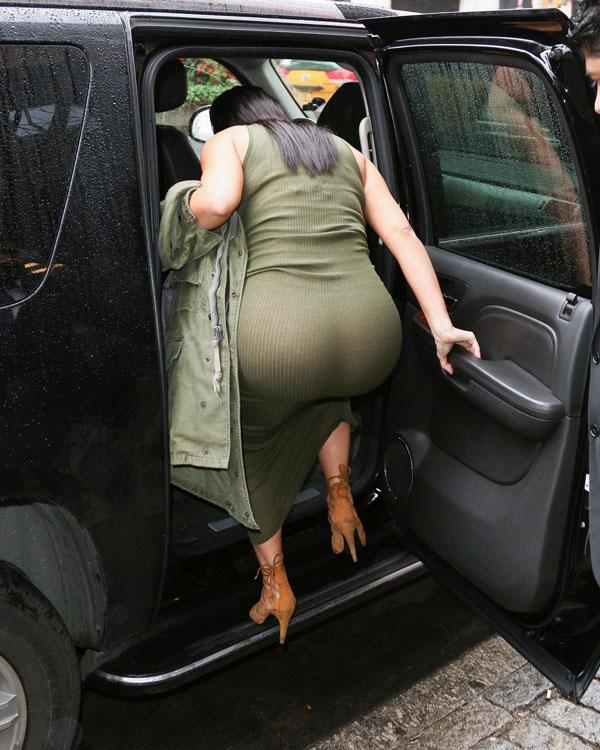 The 34-year-old's booty poked out of the black SUV she was boarding as she balanced herself in a pair of strappy brown heels.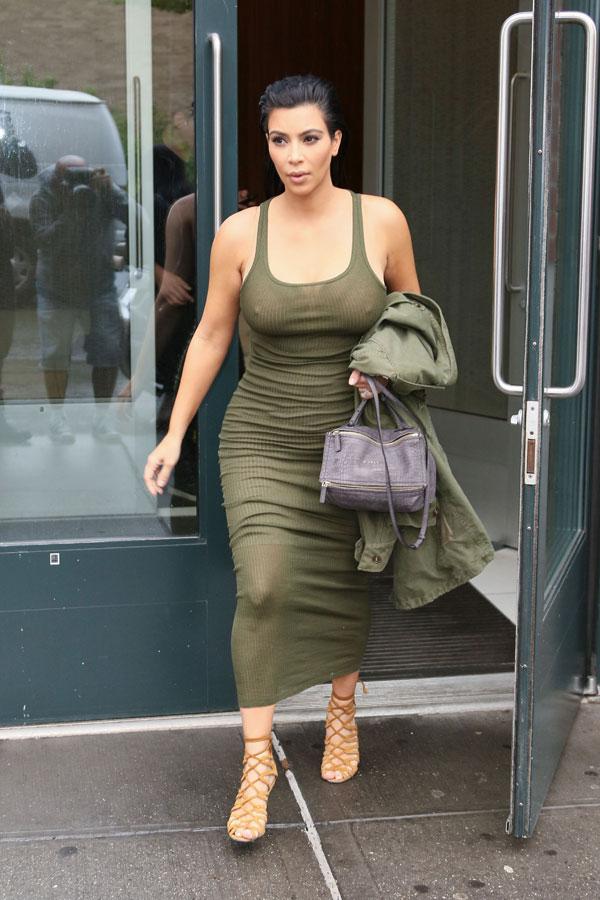 The expectant mom, who also wore a nude bra under the revealing gown, didn't show much of a baby bump, as she's in the early stages of her second pregnancy.
Article continues below advertisement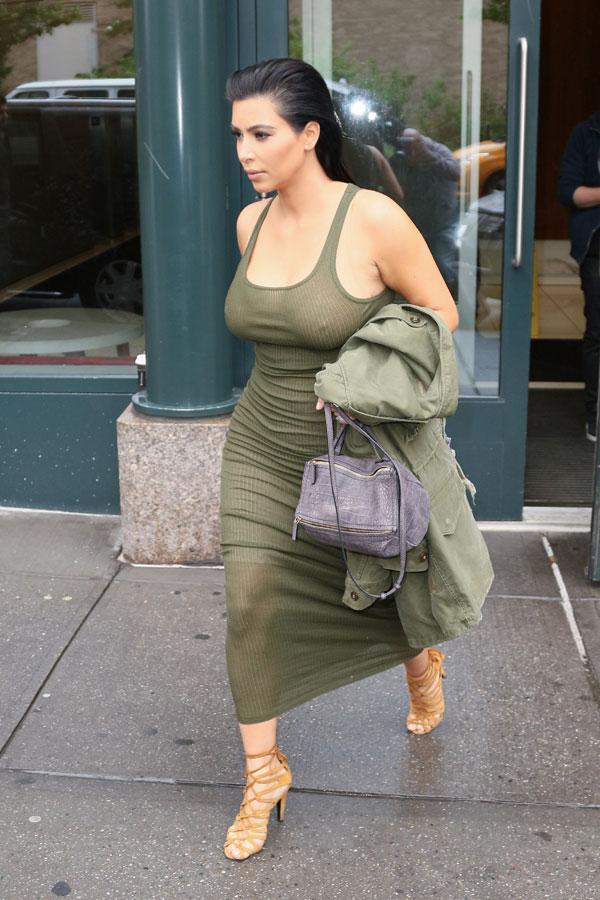 The reality TV superstar had her hands full with a matching green jacket and a blue-grey purse.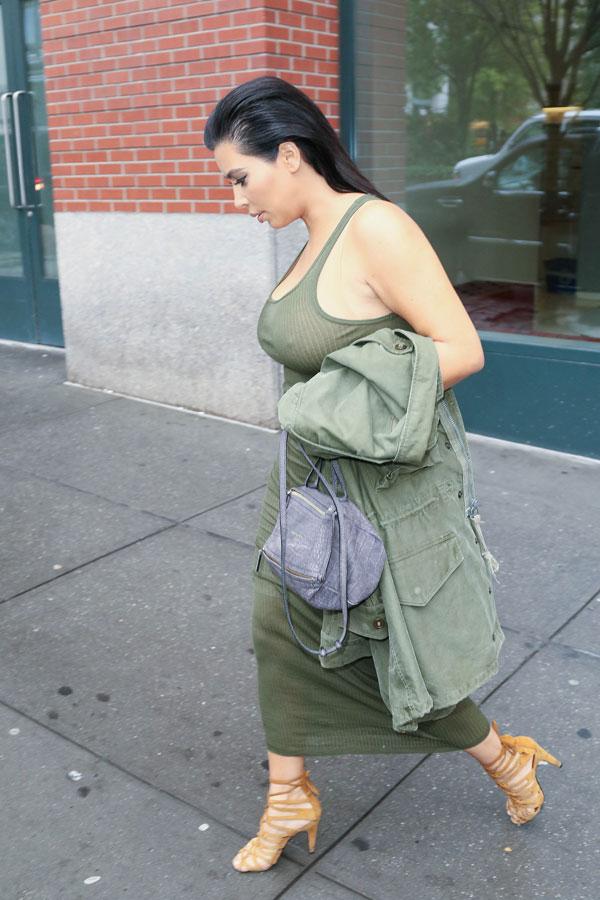 Article continues below advertisement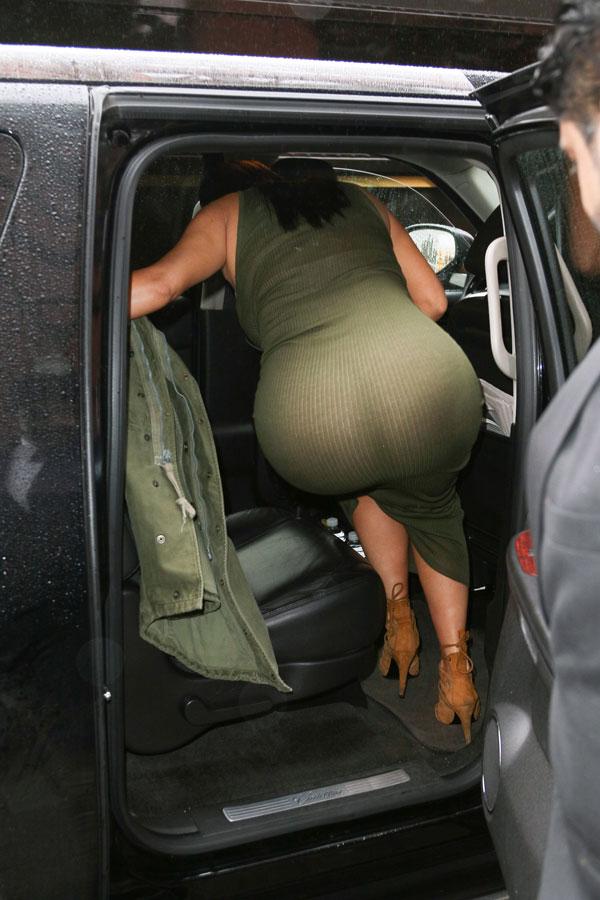 And while Kim has been among the most outspoken in favor of Caitlyn -- even helping her coordinate fashions for the shoot -- insiders close to the superstar socialite told RadarOnline.com that she was "a little bummed" at the timing of the cover's release, taking the wind out of her pregnancy sails.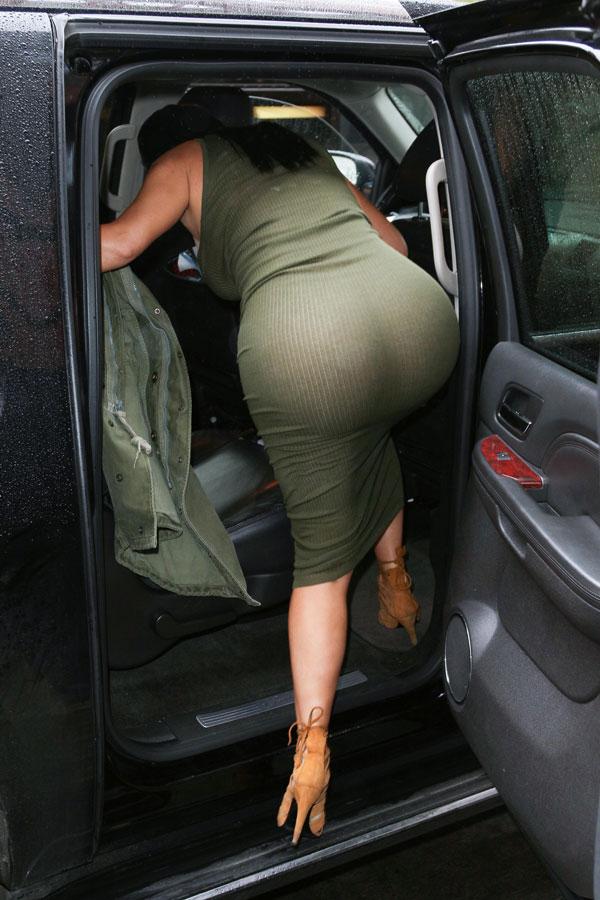 The bootylicous star felt "that she was owed the proper respect of holding the Vanity Fair cover off for a couple more days" to maximize the publicity of her pregnancy announcement, sources said.
Article continues below advertisement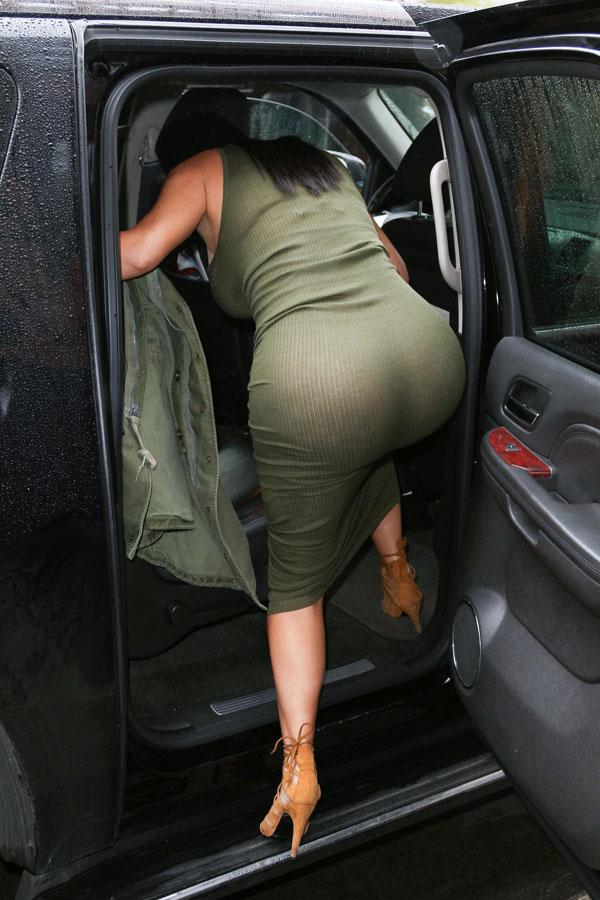 Caitlyn didn't want to waste any time in releasing the magazine cover, out of fears it would leak to the public beforehand. "That is the last thing that she wanted," the insider added.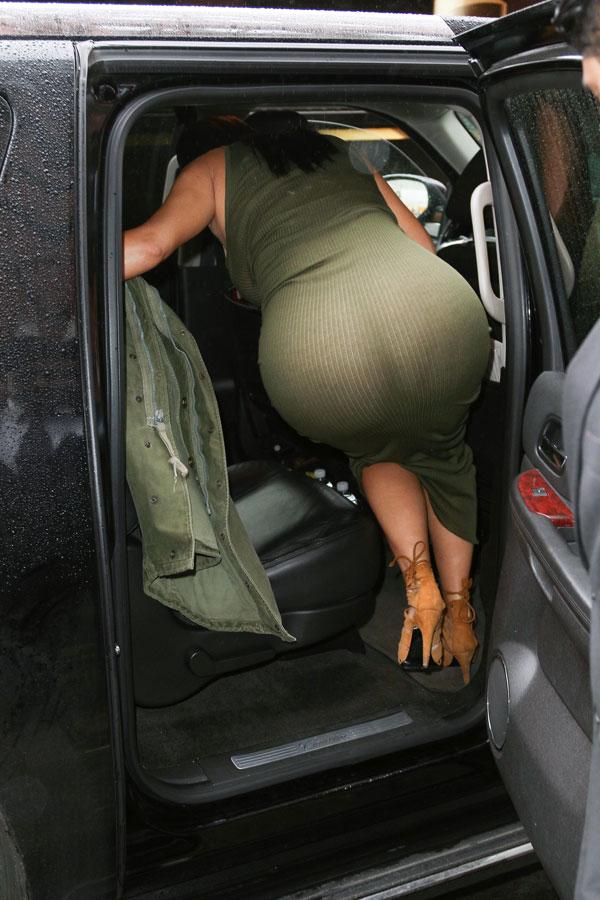 Even requests from Kris Jenner and other relatives fell on deaf ears, the source said, as Caitlyn made clear "that her days of doing what they wanted her to do are officially over."