Kim K. Busts Taylor Swift With Secret Recording Of Kanye's 'Famous' Phone Call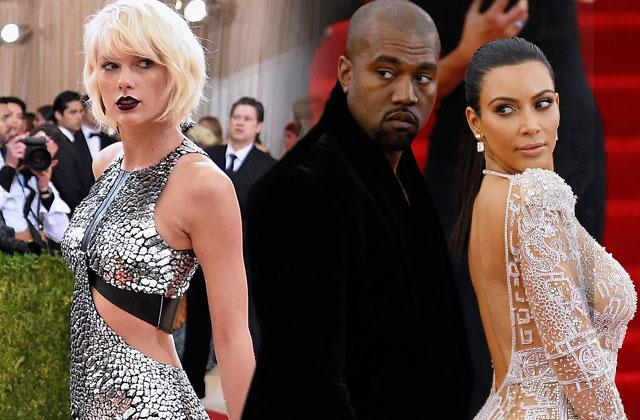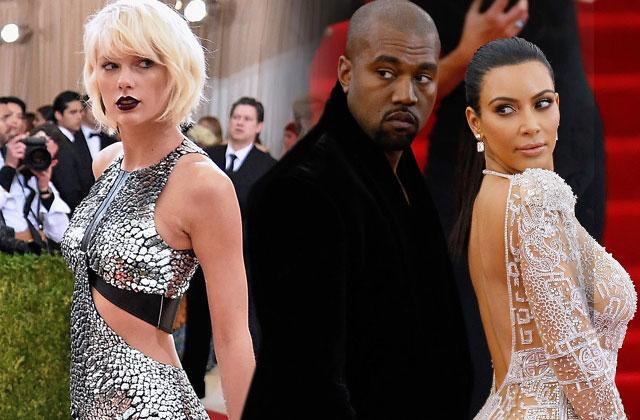 Kim Kardashian dropped a major bomb last night, releasing a slew of videos on Snapchat proving that husband Kanye West had, in fact, called Taylor Swift about the lyrics to his now infamous track "Famous."
Article continues below advertisement
In the videos, Swift can be heard thanking Kanye for calling her "as a friend" and running the song's content by her before publishing.
Though Kanye can't be heard discussing the lyrics calling Taylor "that b*tch," the rapper does dish out the provocative line: "I feel like me and Taylor might still have sex."
Article continues below advertisement
"And, you know, if people ask me about it, I think it would be great for me to be like, 'He called me and told me the line before it came out. Joke's on you guys, we're fine,'" the 26-year-old added, though she did not stick to her word when the time came to defend his controversial track.
Article continues below advertisement
Taylor clearly addresses Kanye's lyric about the pair having sex, verifying that at least part of the recording is legitimate. However, Kim failed to provide footage of any discussion over Kanye's "that b*tch" line.
"It doesn't matter to me, there's not one that hurts my feelings and one that doesn't," Taylor says regarding a particular lyric line, though it's unclear which.
Article continues below advertisement
"What I give a f*ck about is you as a person and as a friend," Kanye tells Taylor, who replies: "That's sweet."
Not so sweet anymore! In response to Kim's scathing video posting, Taylor released a statement through Instragram, accusing the couple of "character assassination."
Article continues below advertisement
To dig the knife in further, the 35-year-old seemingly called Taylor out as a snake on National Snake Day. Do you think Kim and Kanye are telling the truth or was Taylor tricked? Let us know in the comments below.