Killer Prices: Charles Manson's False Teeth On Sale For $50K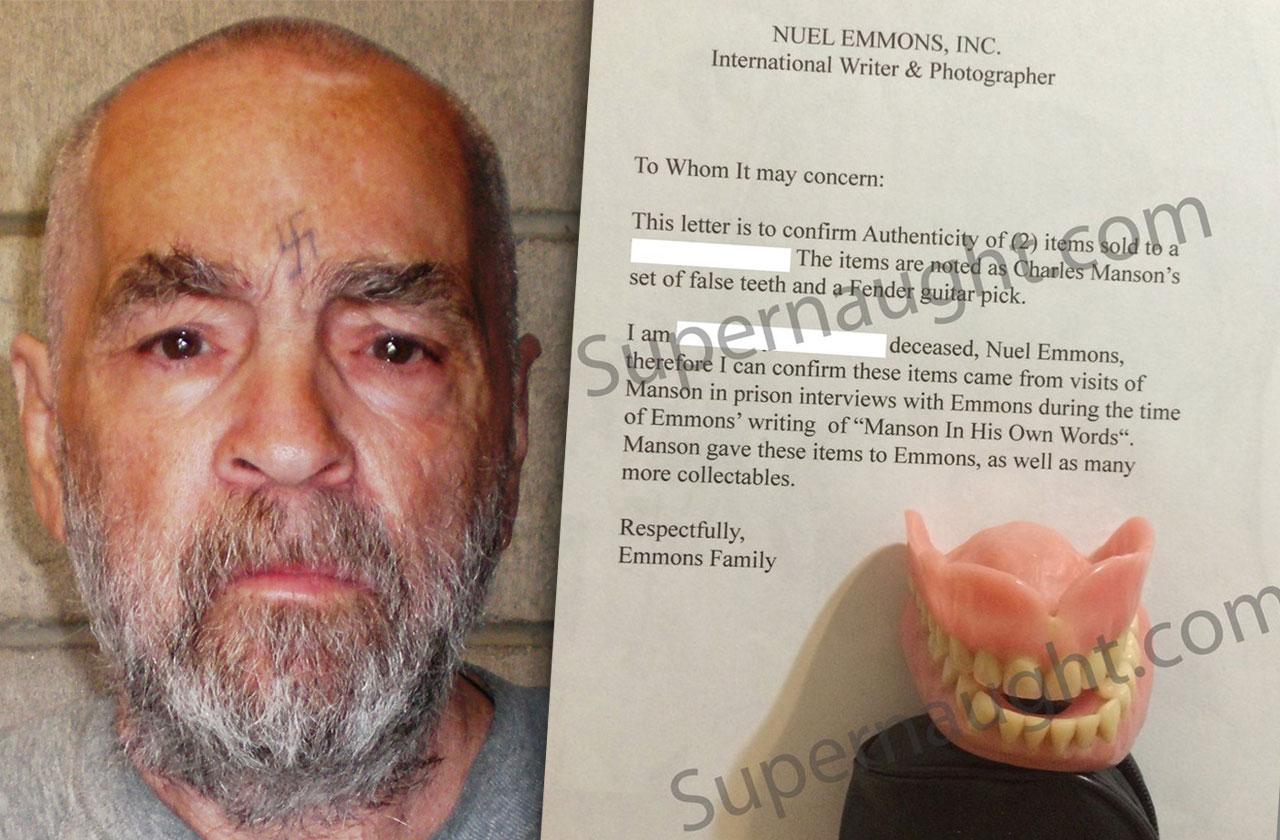 Article continues below advertisement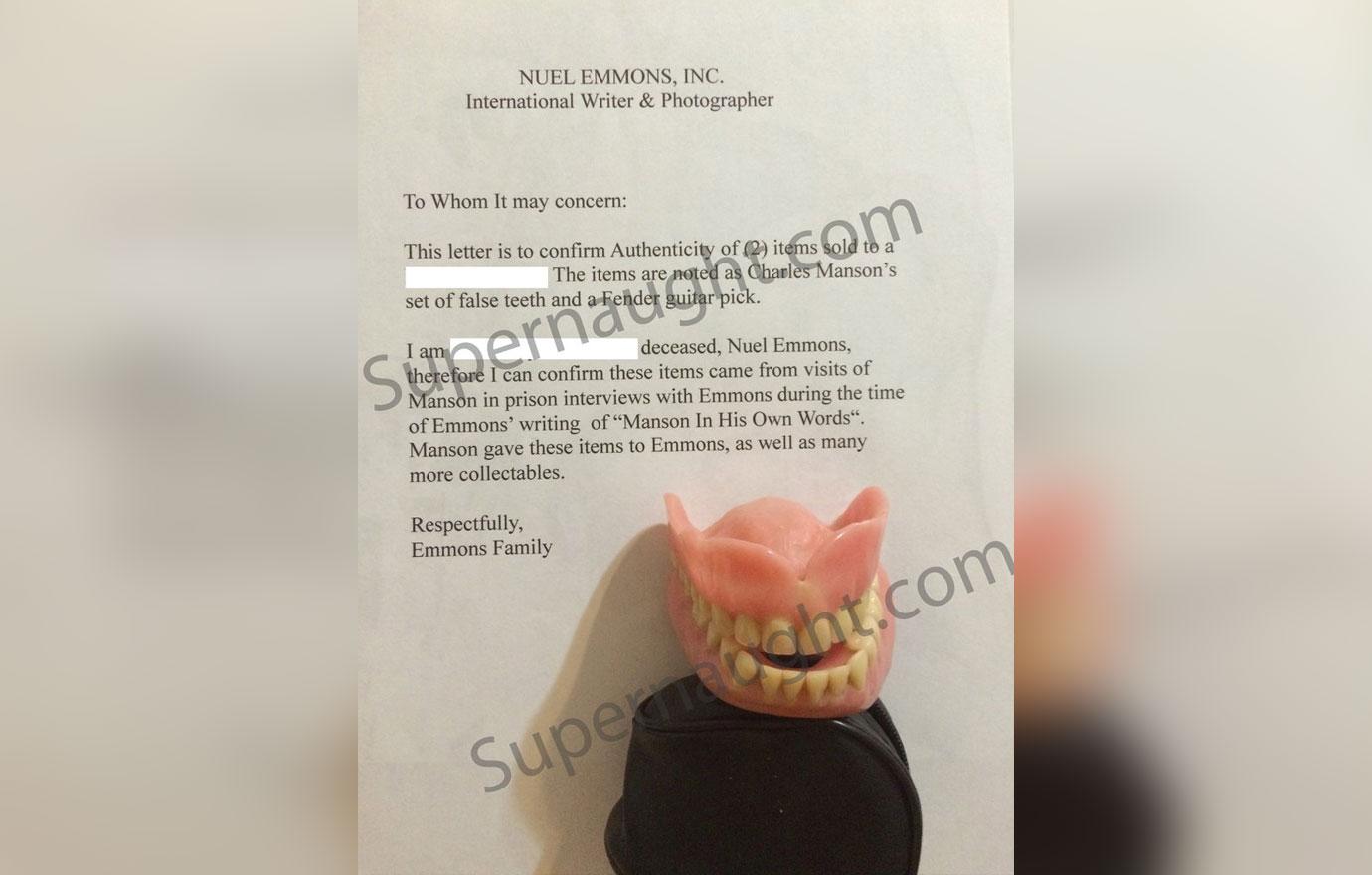 Shown here, the killer's false teeth are for sale for a whopping $50,0000. The American criminal wore the dentures while he served time behind bars.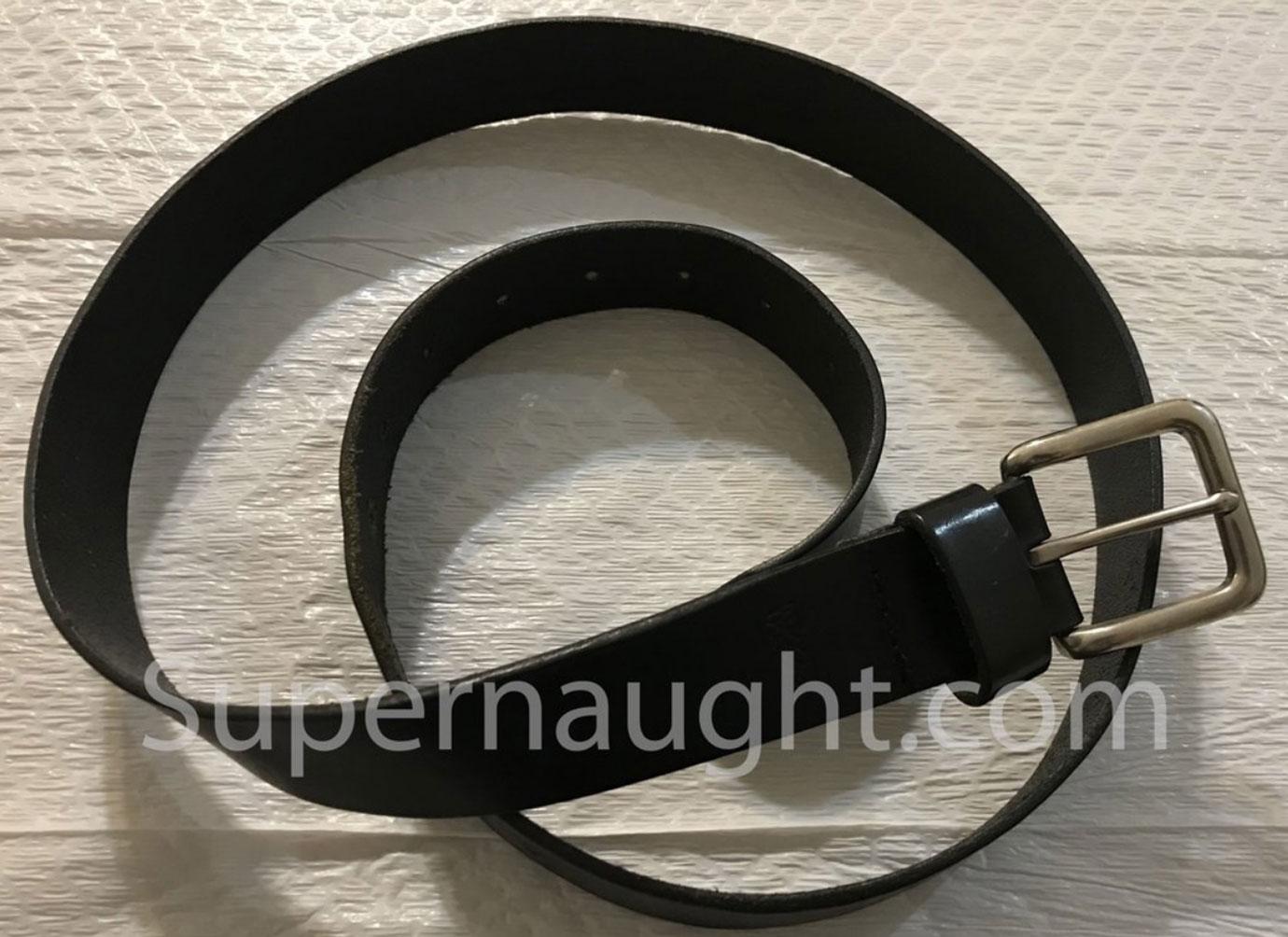 The grim items are up for grabs on a website that specializes in items once belonging to the world's sickest killers.
Article continues below advertisement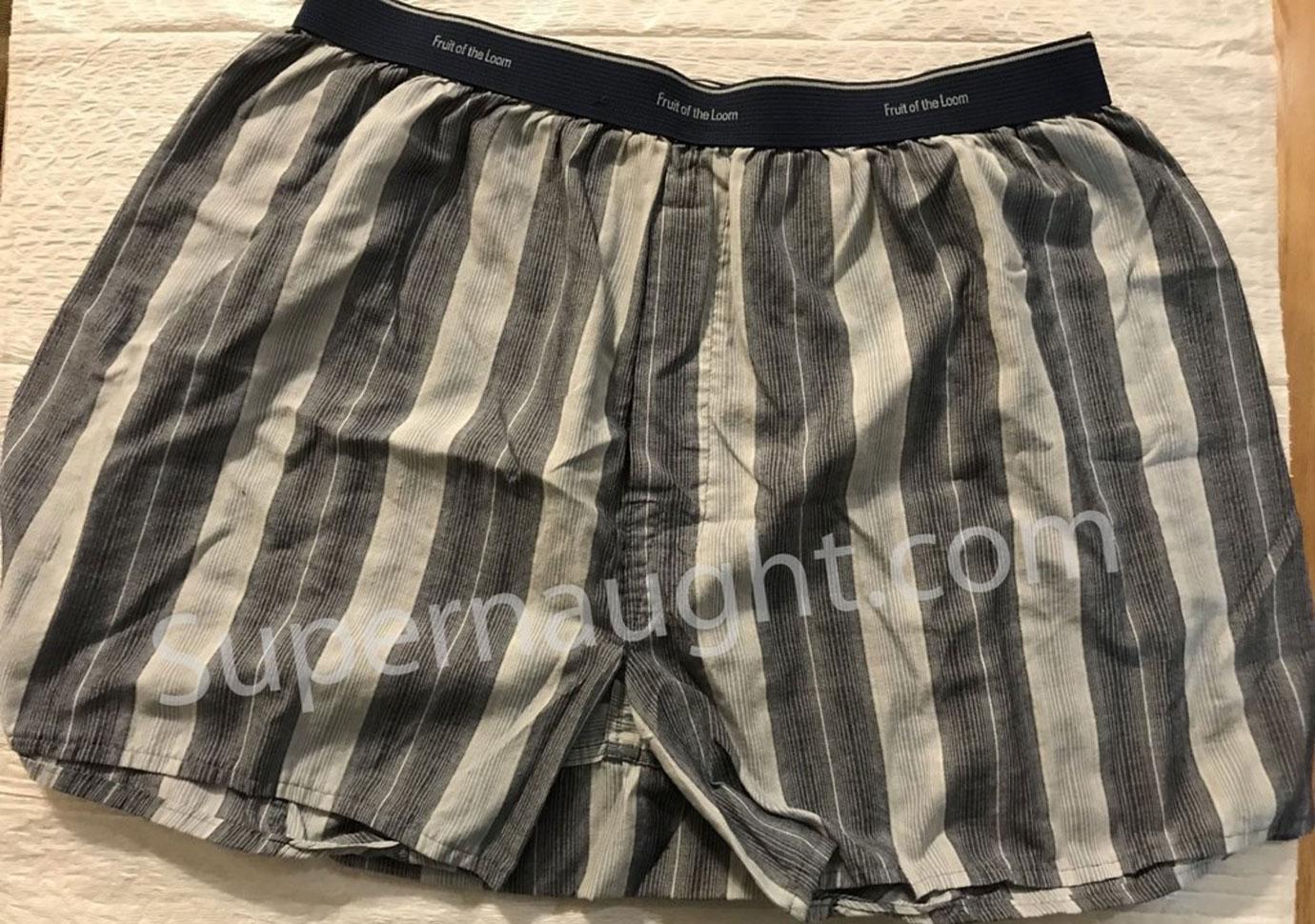 The American psycho's used prison boxers are on sale for a price tag of $3,500. SUpernaught.com provides customers certificates of authenticity for the belongings they sell.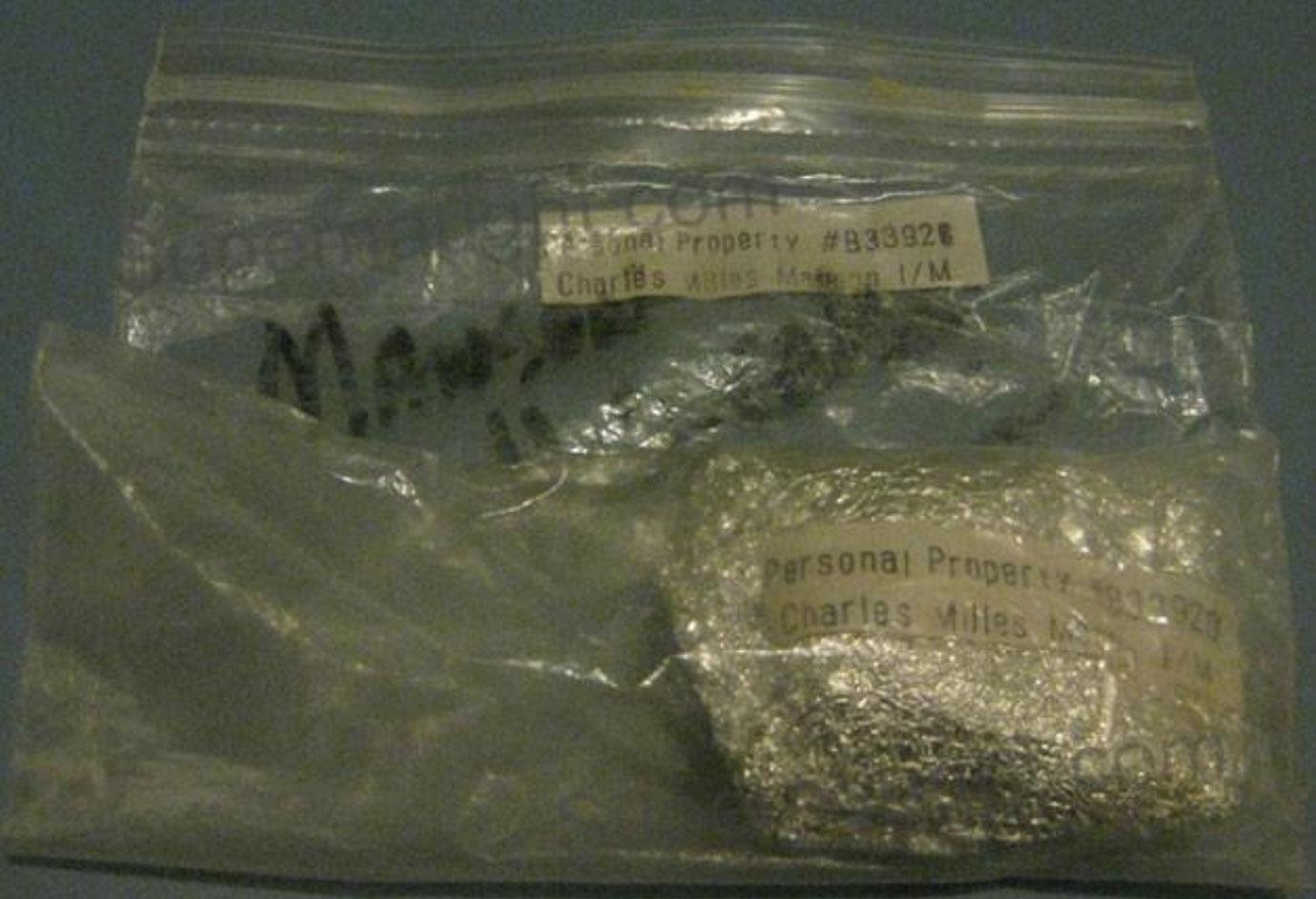 Supernaught even is selling a half-eaten burrito by the cold killer, shown here, wrapped in tinfoil.