Kaia Gerber Looks Scary Skinny As She Walks In NYC Show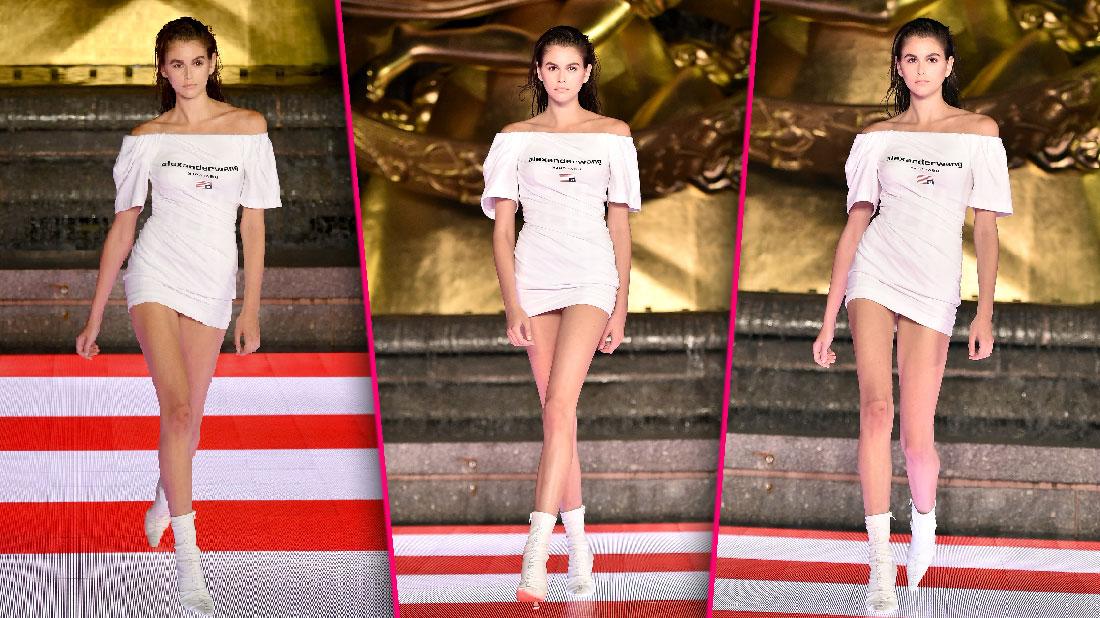 Kaia Gerber appeared scary skinny again as she was one of the models to hit the runway at the Alexander Wang show in New York City on Friday, March 31.
According to Harper's Bazaar, the 17-year-old model rocked an all-white look with wet hair, very similar to the look Kendall Jenner sported in the same show, but much like many of her appearances and public outings, she appears to be really lean!
In 2017, RadarOnline.com exclusively reported Kaia's mother Cindy Crawford wanted her to steer clear of Kendall, whom she has been friends with for years.
Article continues below advertisement
"She's worried about her being corrupted into the bad girls club," an insider shared exclusively. "The thought of her baby girl buddying up with their hangers-on like, Bieber, Brown and Disick gives her genuine nightmares!"
Despite her concerns, however, RadarOnline.com later learned Kaia actually considered making an appearance on Keeping Up with the Kardashians because she viewed it as a "sure-fire step towards mega-stardom."
Most recently, exclusive RadarOnline.com reports shared that while Cindy was trying to keep her daughter away from "the bad girls club," she was actually the one partying with her children.
"Those kids are always wasted, they just do grown-up stuff with Rande and Cindy all the time," an informant said regarding Kaia and her 19 year old brother Presley.
"They drink at parties all the time, they don't have a regular life," the insider told RadarOnline.com. Life "is just one big party."
Kaia x Alexander Wang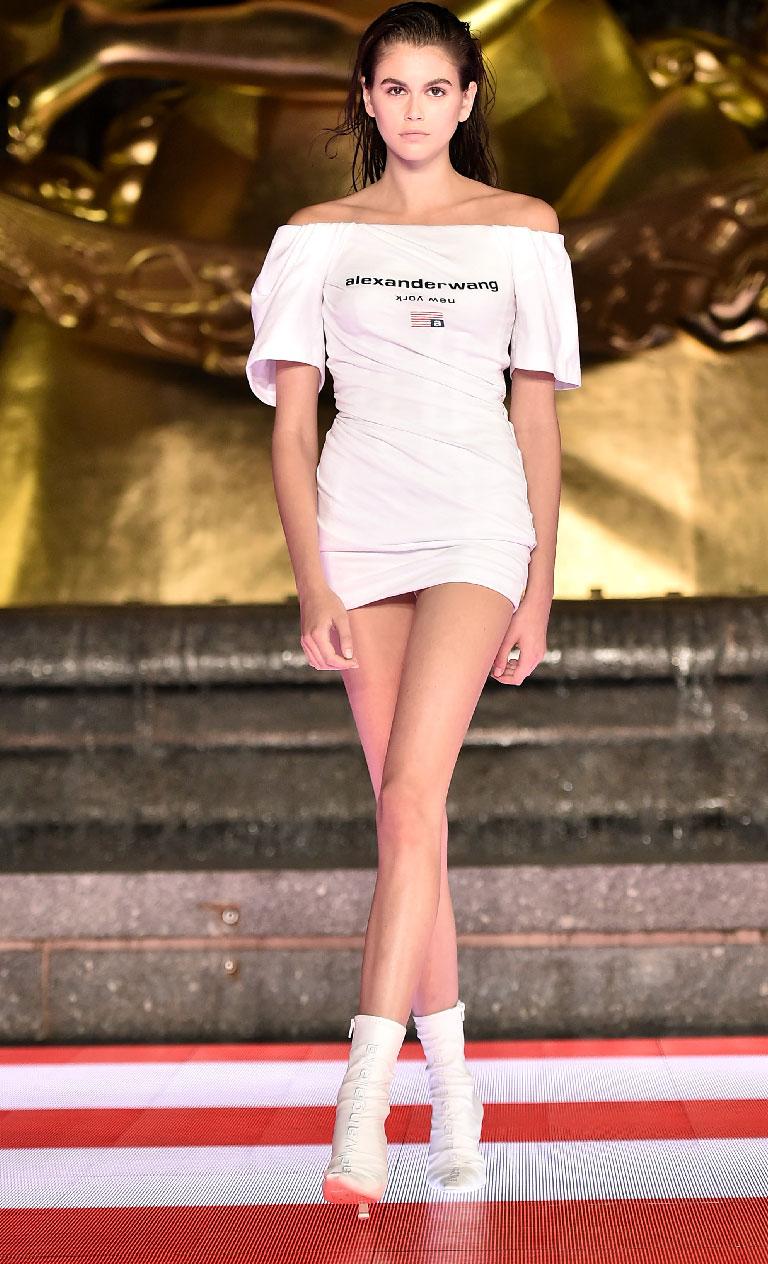 Kaia Gerber was spotted on Friday, March 31 at the Alexander Wang Show.
NYC Runway Show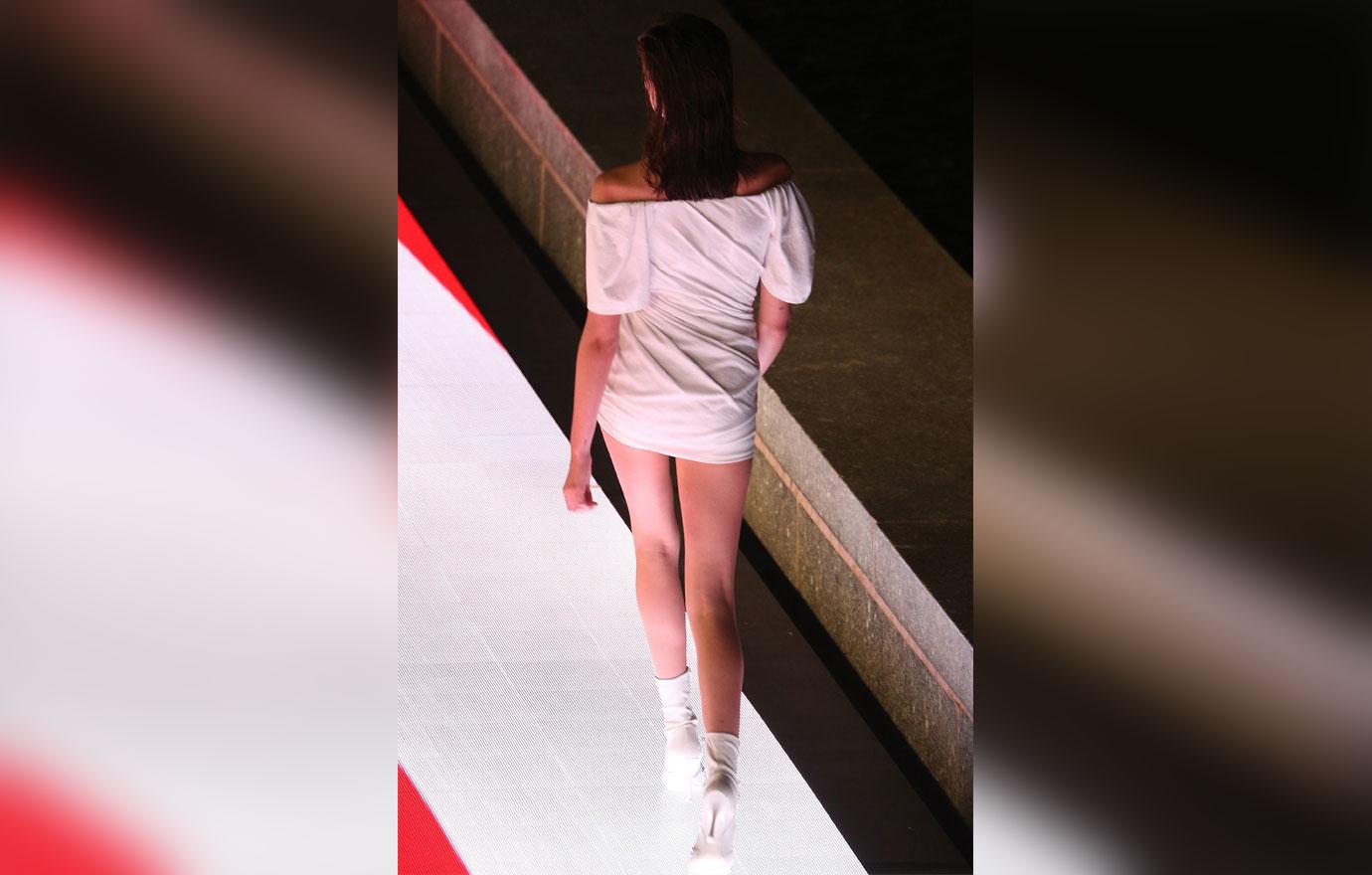 The star studded show took place at the Rockefeller Center in New York City.
Article continues below advertisement
Fierce Catwalk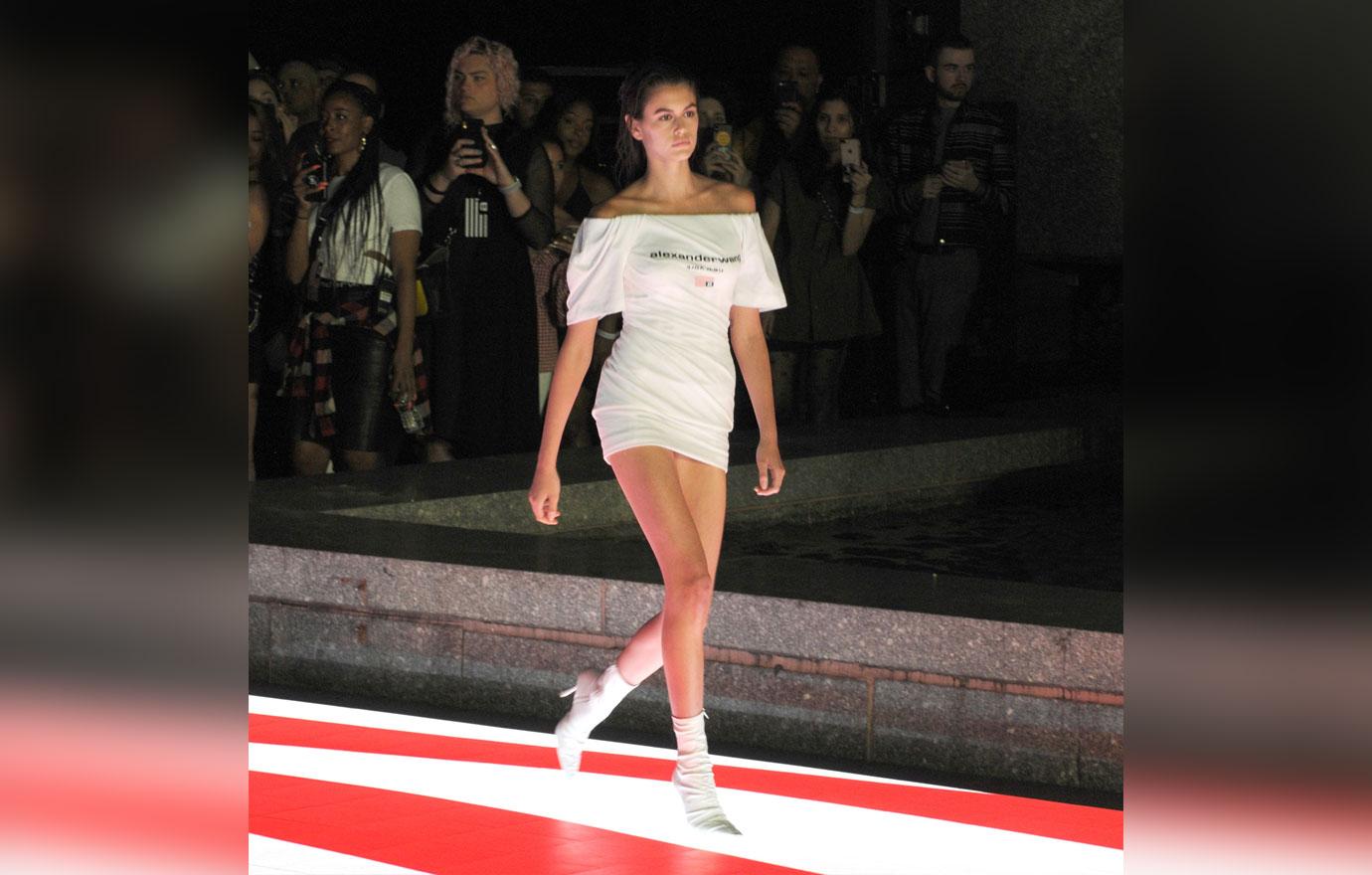 The daughter of Cindy Crawford and Rande Gerber hit the runway rocking a white off the shoulder Alexander Wang dress with white boots.
Article continues below advertisement
Skinny Kaia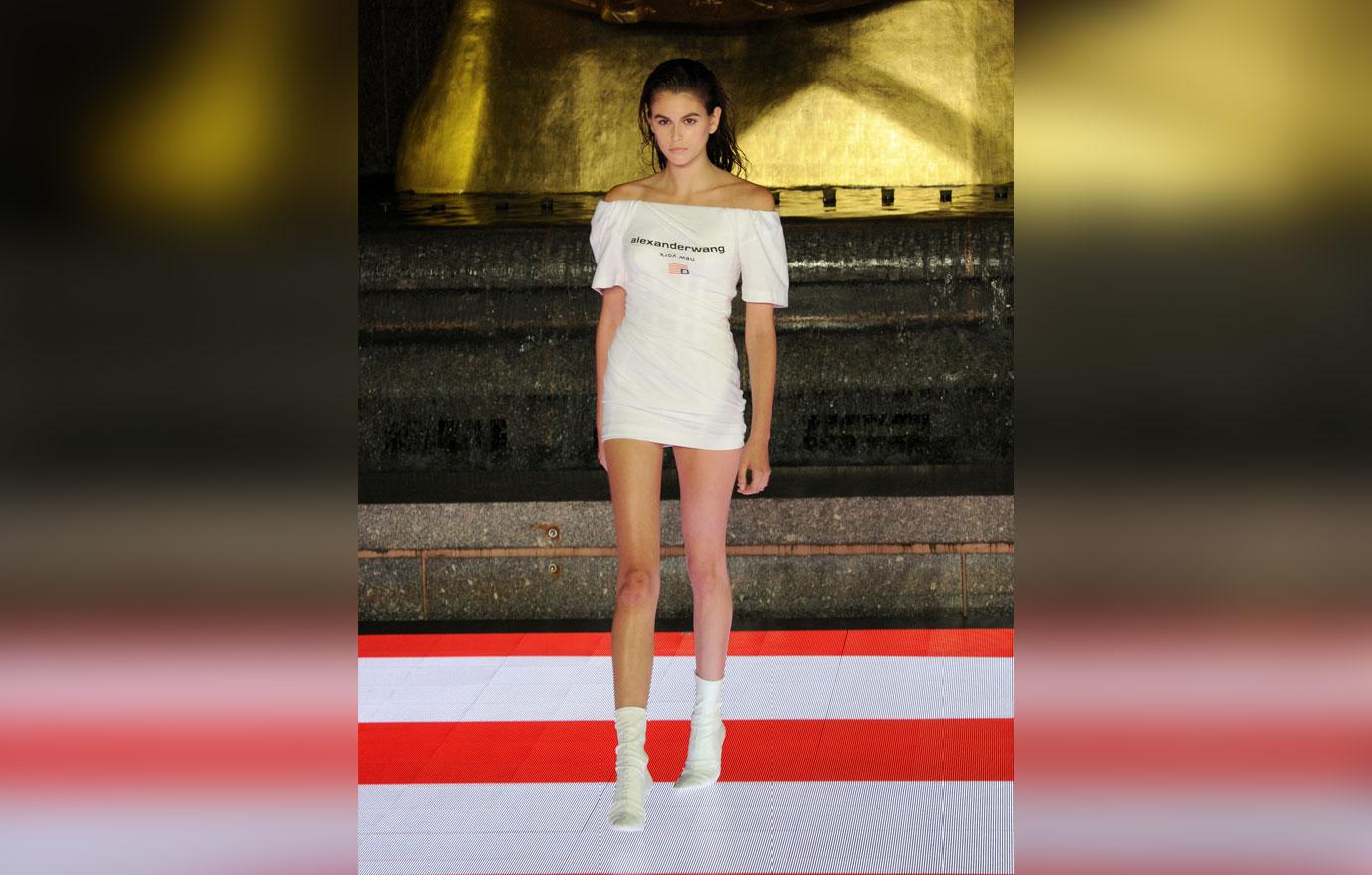 However, as readers know, her lean appearance has been as hot a topic as modeling.
Article continues below advertisement
Tribeca Outing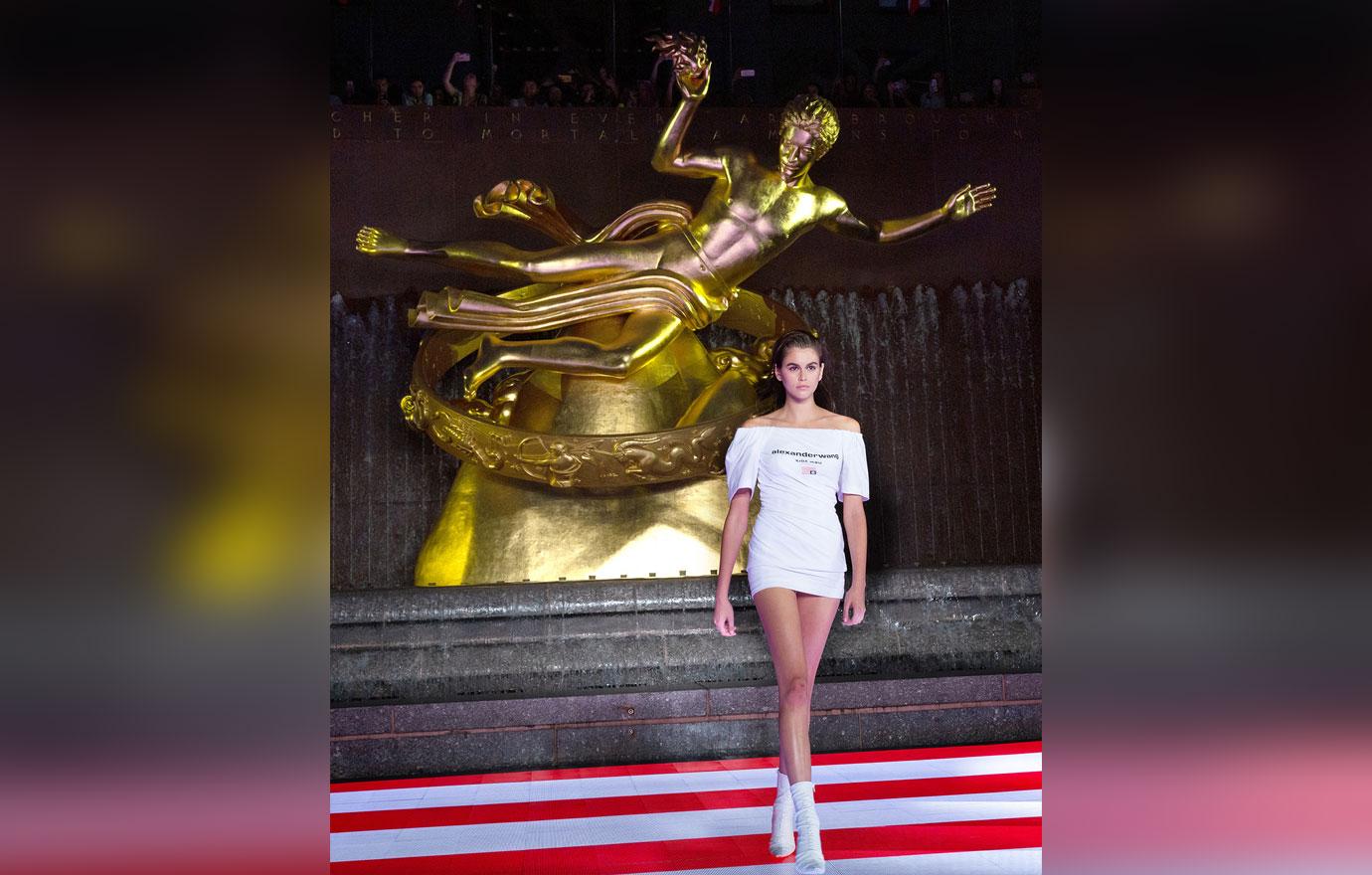 The model was spotted looking skinny while on a Starbucks outing with friends in Tribeca. https://radaronline.com/photos/kaia-gerber-looks-scary-skinny-photos
Article continues below advertisement
FroYo Run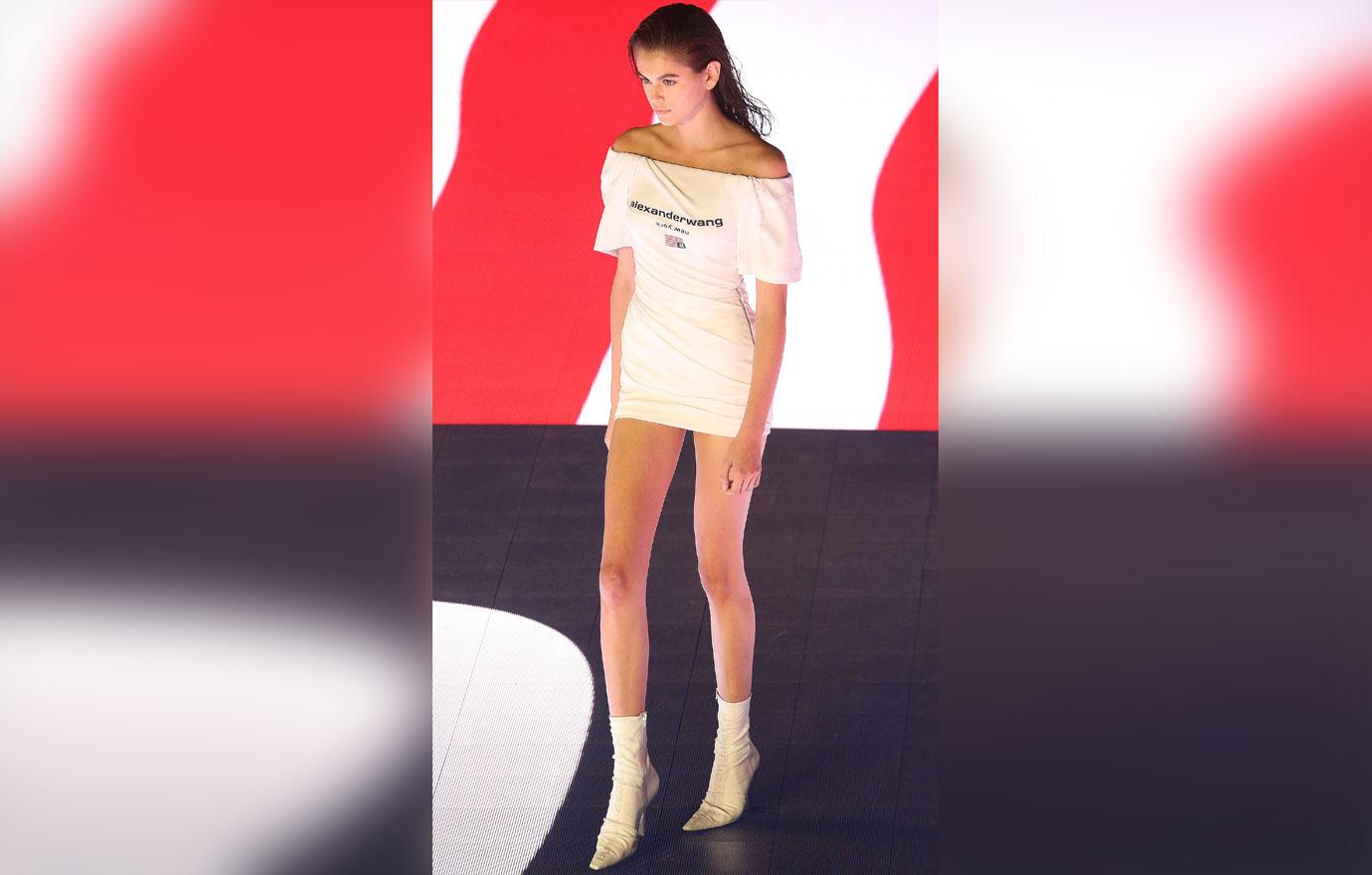 During her appearance at the Omega event last year, RadarOnline.com reported she looked skeletal in her tight mini dress.
Article continues below advertisement
Health Concerns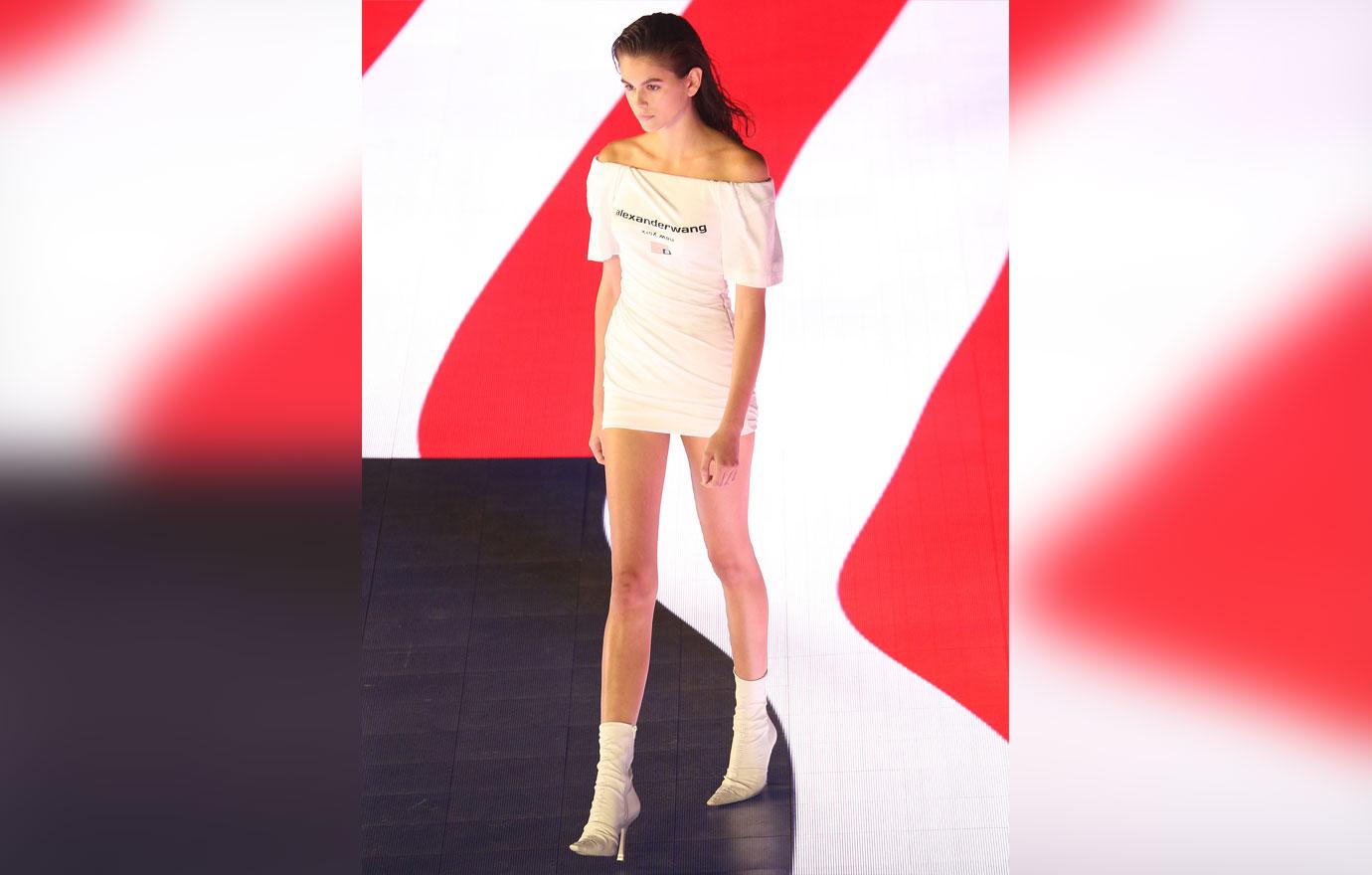 Kaia's toothpick tiny frame has led to questions about her overall health.
Article continues below advertisement
Like Mother, Like Daughter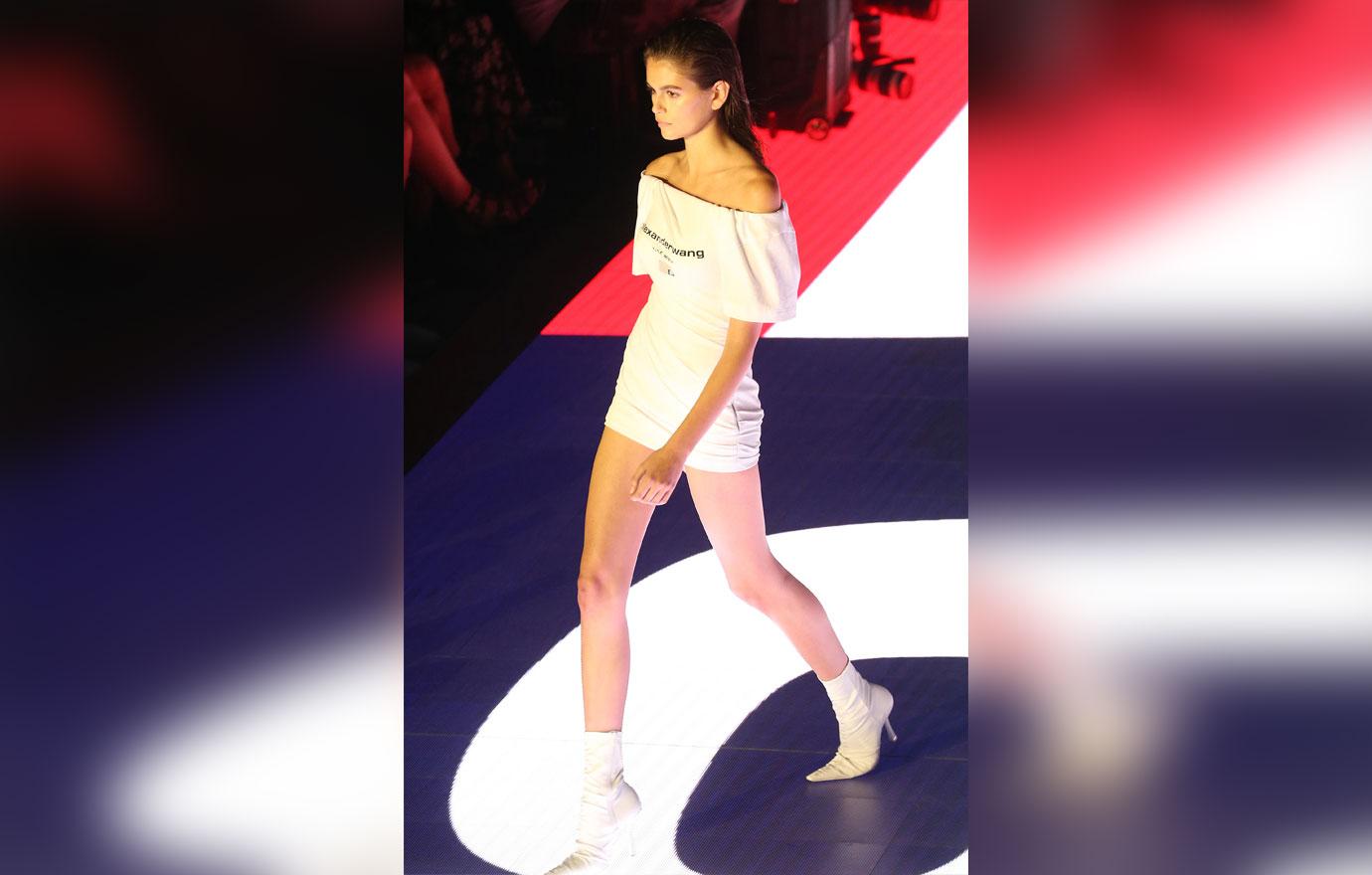 But, her talent as a model shall not be overlooked. She is surely following in the footsteps of her mother!